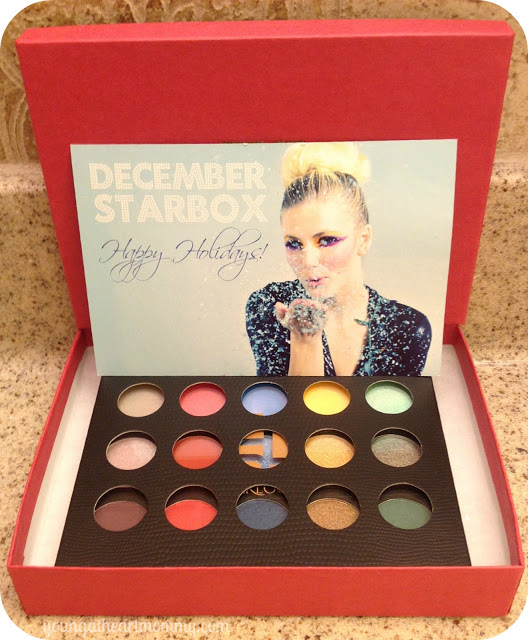 We're wrapping up the end of the year and Starlooks has provided me one of their top notch boxes to r

eview

again. The anticipated December Starbox included a 15 shade eyeshadow pallete that is valued at $99! This was a nice surprise c

onsidering

I only expect a few new makeup products to try each month. The 15 full size colors are exclusive to this pallette ONLY and are not available individually. While I was provided this box to facilitate this review, I feel that it is totally worth the $15 each month. Based on December alone, you cannot beat getting a complete eyeshadow pallete with a variety of colors for the price. The pans are good size and the eyeshadow is dense. If used correctly it will last you a long time and there are endless looks you can achie

v

e with such fun colors.