In partnership with Cheetos® Mac 'N Cheese.
Nothing says LOVE on Valentine's Day like a CHEETOS® Mac 'N Cheese Bold & Cheesy Cup. Even Cupid gets a little hungry this time of year!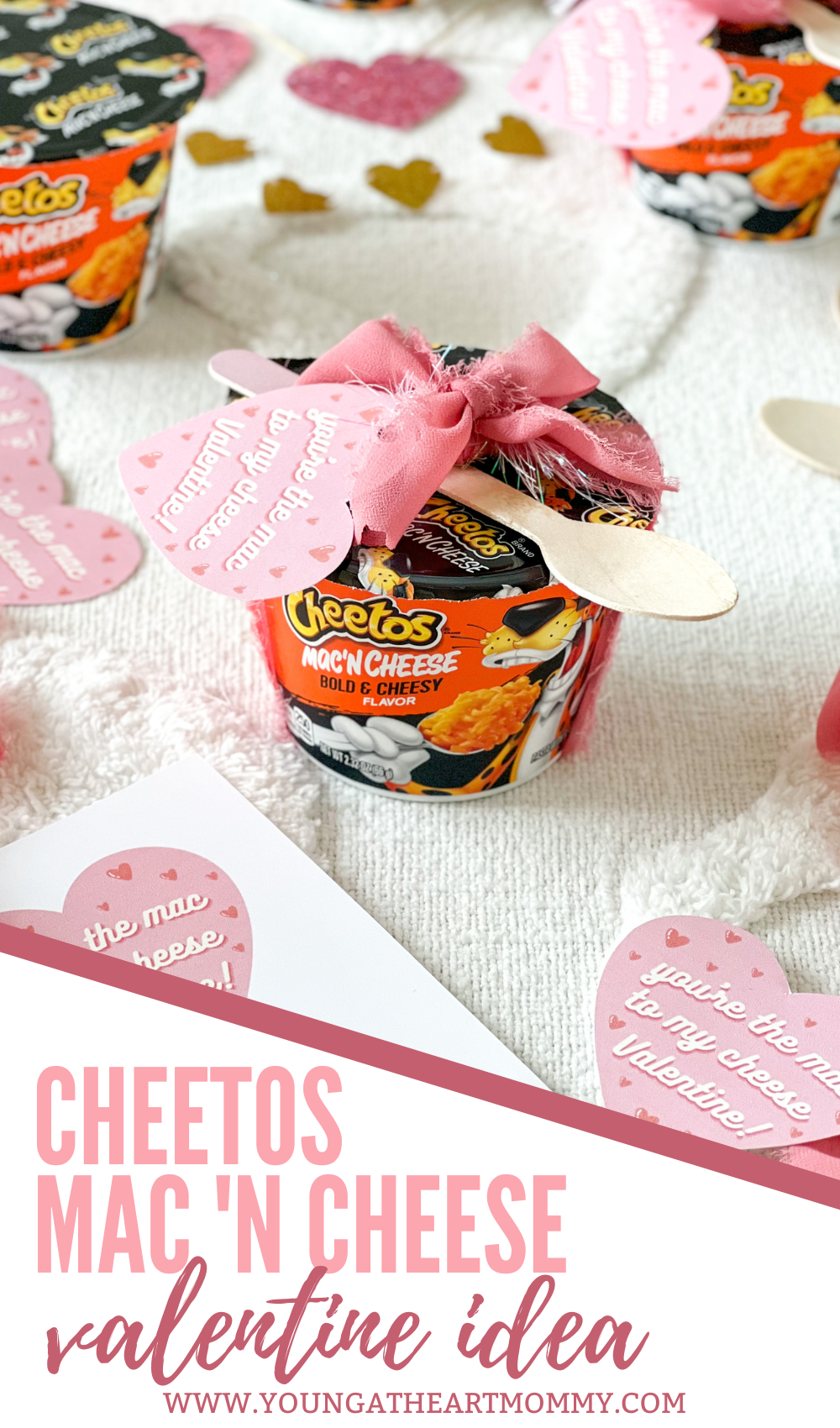 LET'S GET CHEESY THIS VALENTINE'S DAY
Whether it's towards a friend or significant other, Valentine's Day is all about showing your favorite people how much they mean to you. They say the way to one's heart is through their stomach, which is why this unique Valentine idea should be at the top of your list. Sure, a traditional box of chocolates and bouquet of flowers are nice, but this year there's something new on the menu. It just happens to be bold and cheesy flavor, in a good way! Think outside the box. Make your gesture extra special and most importantly, delicious!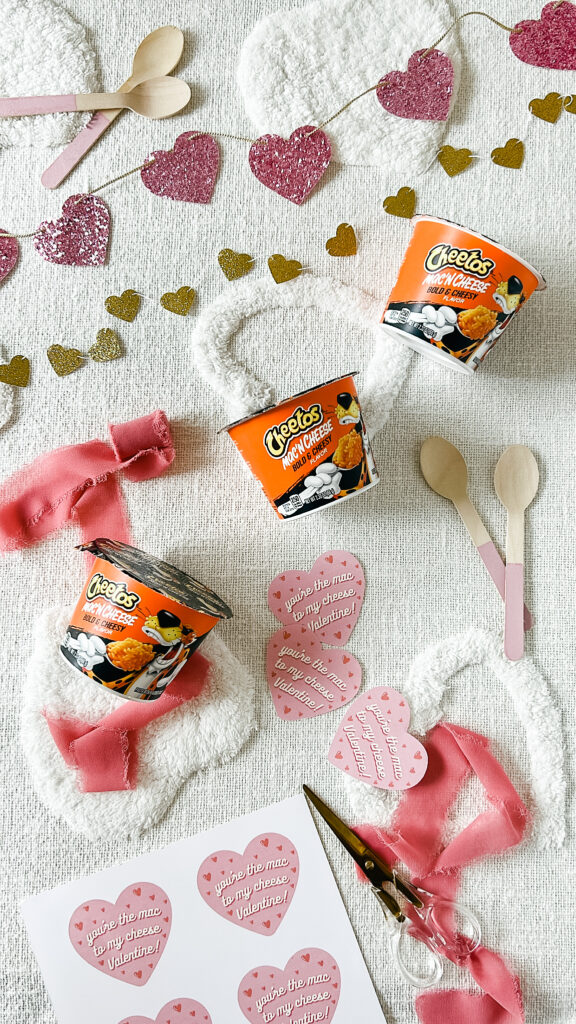 CHEETOS MAC 'N CHEESE IS A GREAT PAIR
These are so simple to assemble which is why they're great for classmates and coworkers! Make sure to have plenty of CHEETOS® Mac 'N Cheese Bold & Cheesy flavor Cups on hand. Fancy them up with festive ribbon, disposable spoons, and Valentine's Day themed tags. Who wouldn't appreciate this adorable side dish on the go?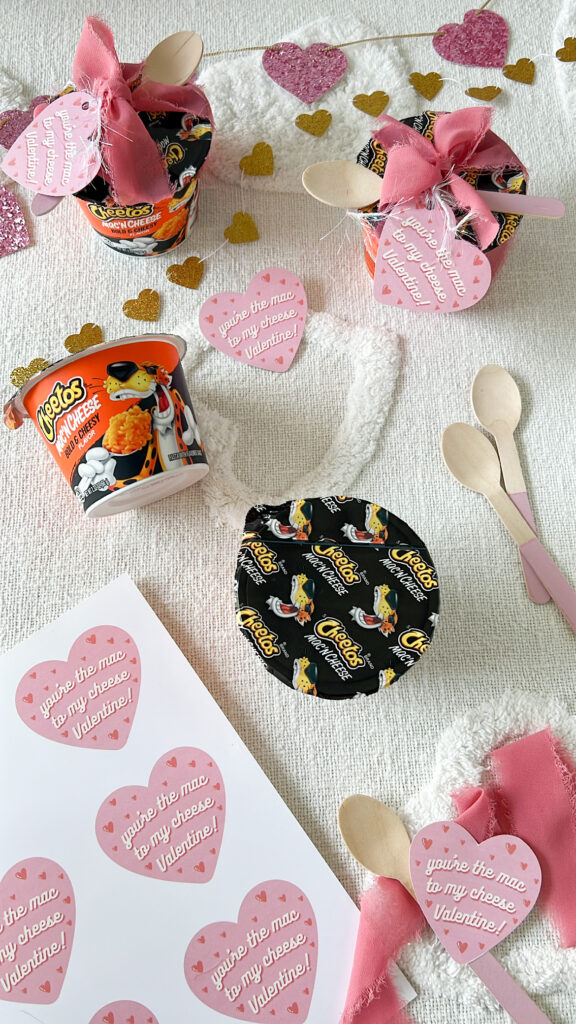 CHEETOS® Mac 'N Cheese Cups are available in three different flavor varieties – Bold & Cheesy, Flamin' Hot and Cheesy Jalapeño. Each flavor is bold, creamy and full of CHEETOS® flavor. Want to add even more cheesy goodness to this Valentine? Attach a small bag of CHEETOS® Crunchy Cheese-Flavored Snacks so recipients can add them on top as a crunchy topping!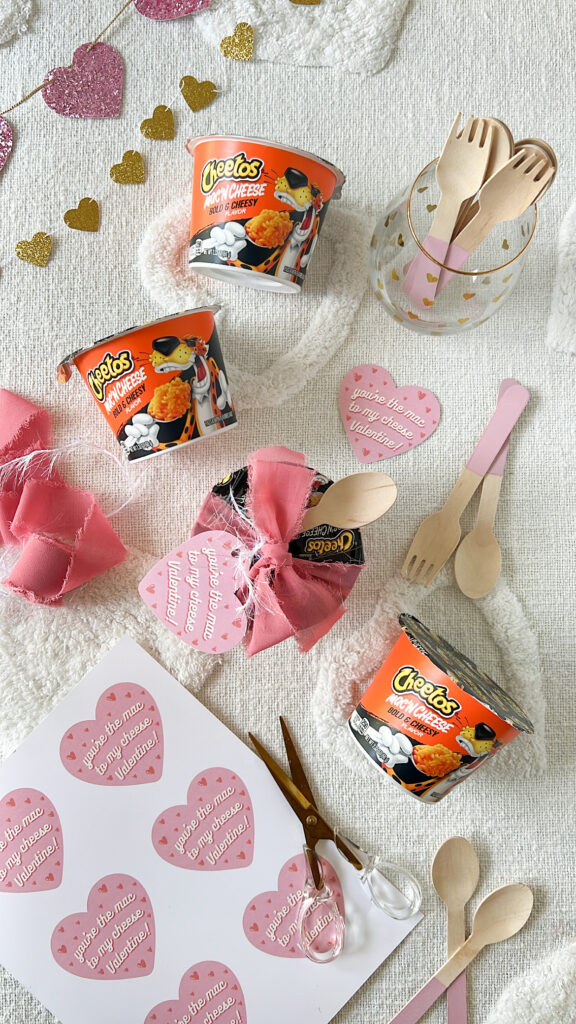 Creating Valentines at home can be convenient and fun with CHEETOS® Mac 'N Cheese Cups. Stock up on cups or box varieties at your local grocery store for fun DIY ideas like this or when you're looking for an unexpected side dish that will get the whole family excited.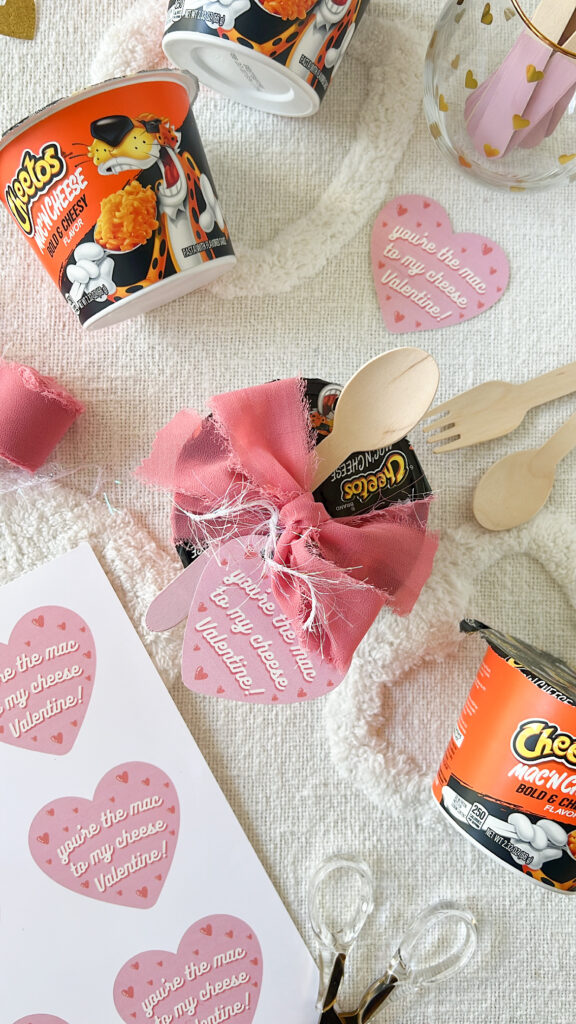 Who will you be sharing a CHEETOS® Mac 'N Cheese Valentine with?