This is a sponsored post on behalf of CAP'N CRUNCH.
It's that time of year when sharks are the talk of the sea. If you're looking for an easy and tasty way to enjoy the week-long shark event, I have a scary-good, crunchy Shark Treat that will leave you in a swimming frenzy.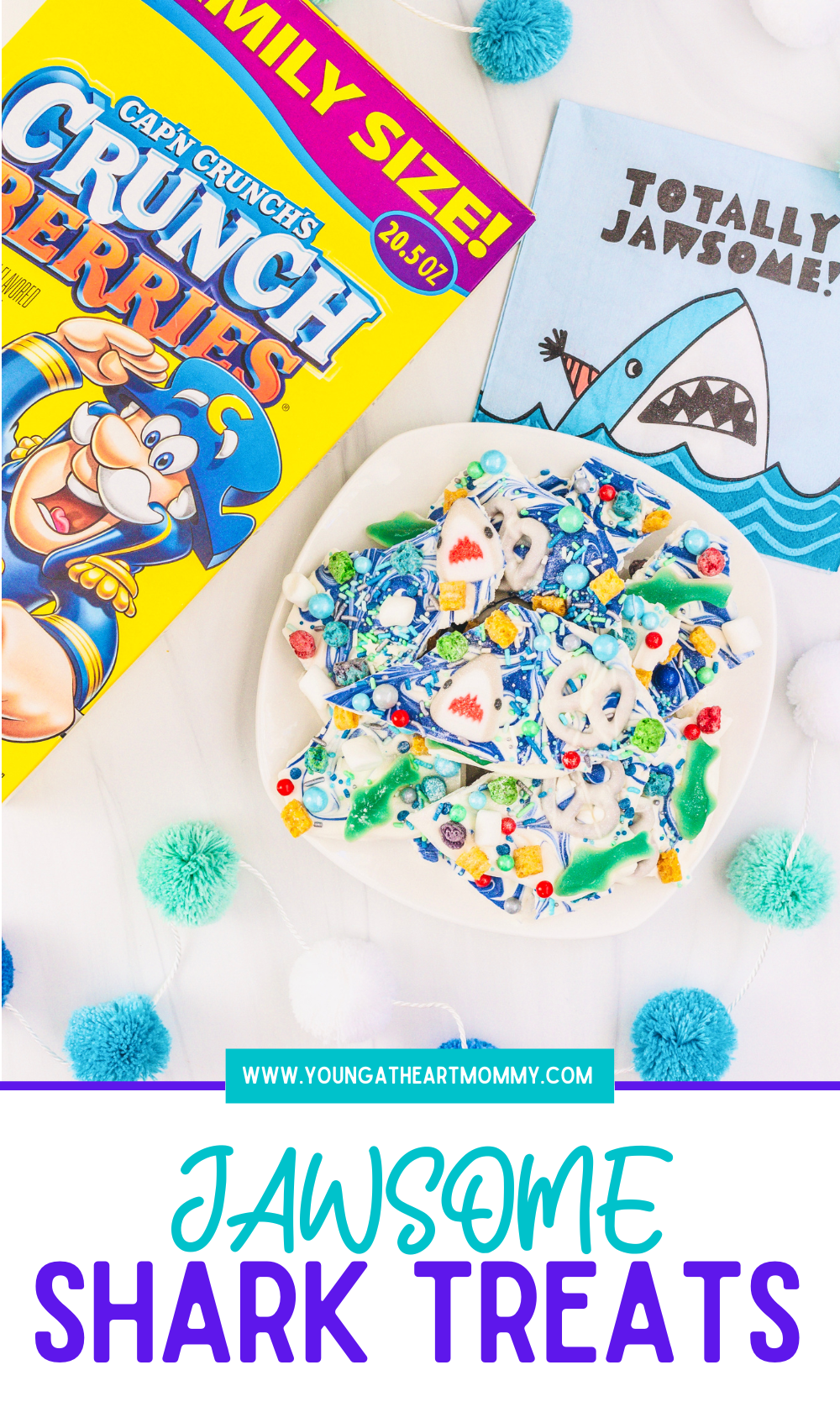 A JAWSOME SHARK TREAT!
Summer is sweet, but boy does it fly by quickly! Before reality hits and back-to-school season creeps up on us, let's get lost in the big blue sea. Each year viewers get one long week of fintastic-fun and educational content surrounding the most majestic creatures of the ocean. Are you ready to dive in? I have the perfect Shark Treat that the entire family will enjoy munching on. With that being said, let's get CHOMPIN! This delicious treat is topped with festive sprinkles and one of my all-time favorite cereals, CAP'N CRUNCH. I love adding some adventure to snacks and treats (and that unrivaled crunch!) with delicious CAP'N CRUNCH cereal because everyone in my family loves it.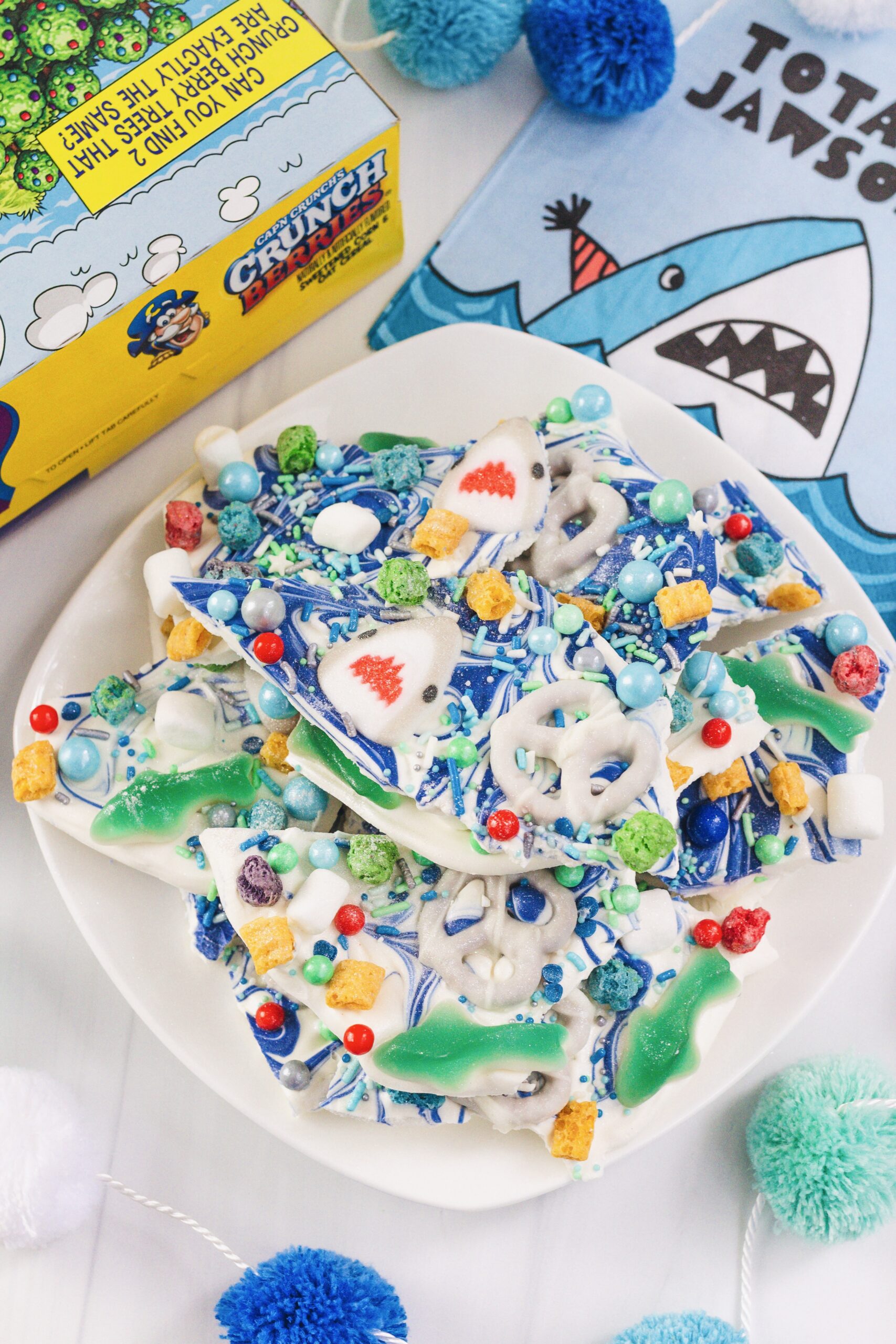 SHARK TREAT TOPPINGS
No two Shark Treats are alike. Make it your own! Choose a variety of sweet and salty treats that complement one another. It also helps to use toppings that are different textures. This is why CAP'N CRUNCH Cereal is the perfect addition. It has the right amount of crunch, sweetness, and nostalgia to bring adventure beyond the breakfast table.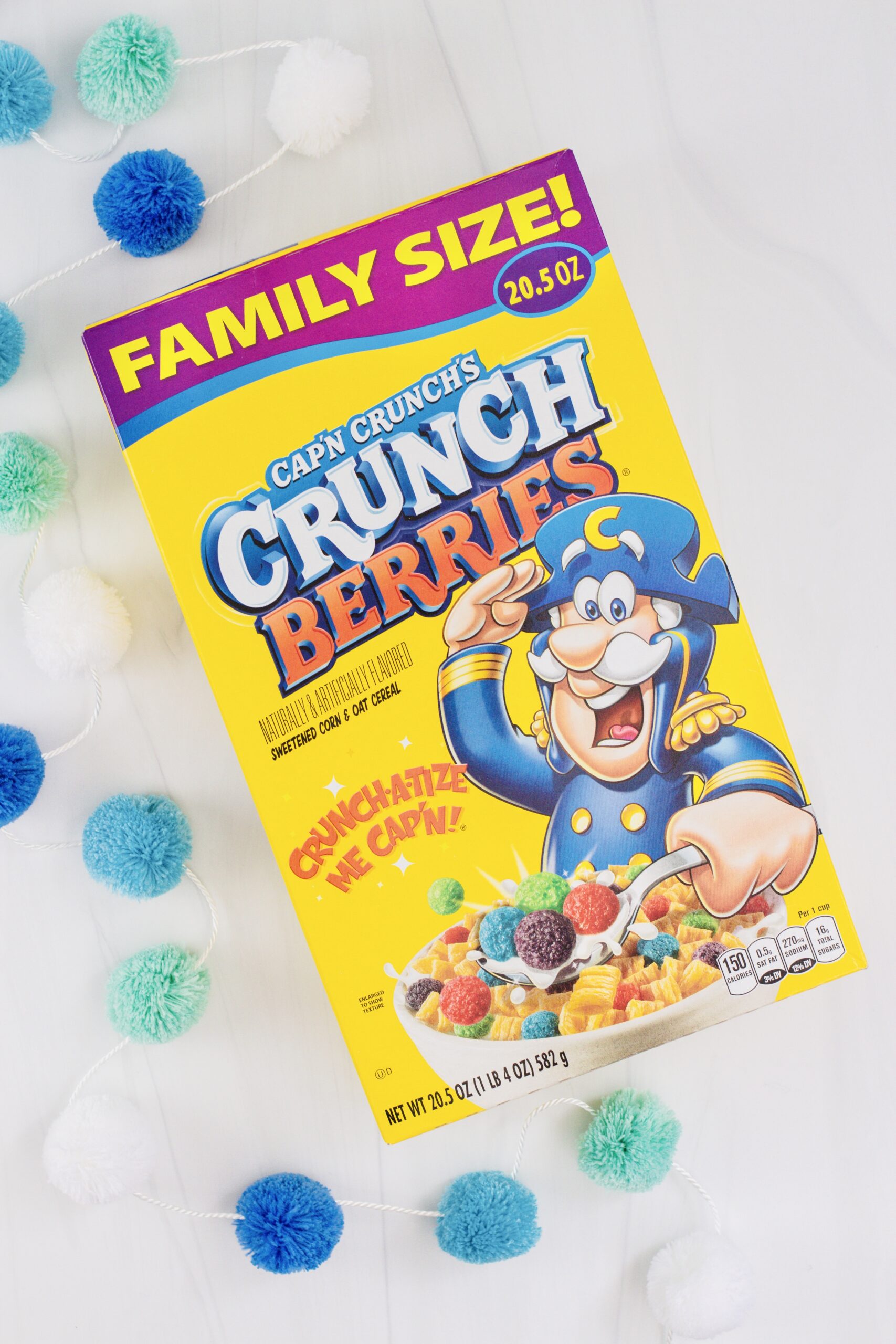 For this version I used the following ingredients:
Bright white and navy blue candy melts

CAP'N CRUNCH'S CRUNCH BERRIES Cereal

White Fudge Pretzels

Mini marshmallows

Blue chocolate coated candies

Royal icing sharks

Gummy sharks

Ocean-themed sprinkles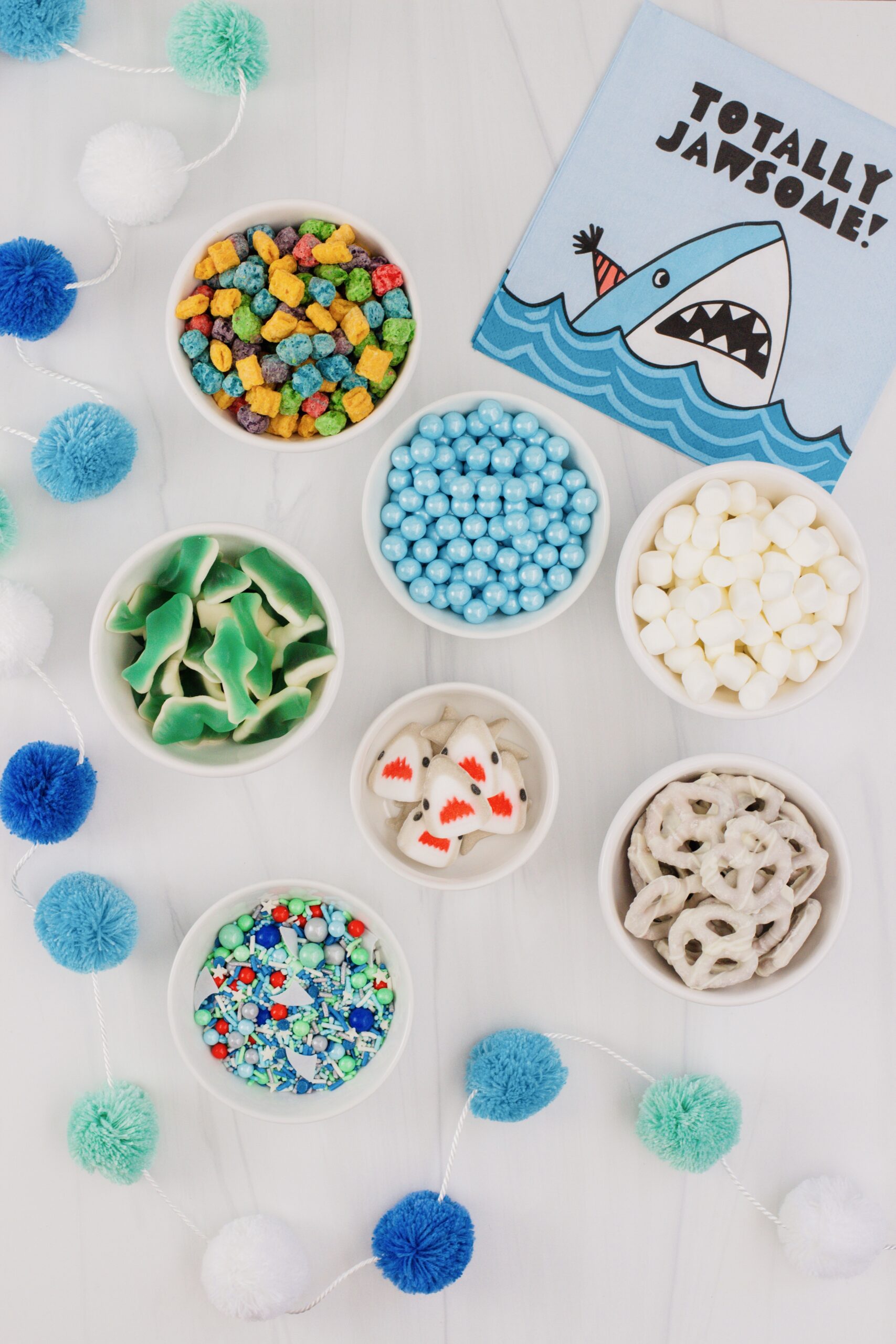 SHARK TREAT INSTRUCTIONS
Line a baking sheet with parchment paper or a silpat mat. This will prevent the chocolate from sticking and make it much easier to remove. The base of the Shark Treat calls for white chocolate. I prefer to use bright white candy melts but any variation will do.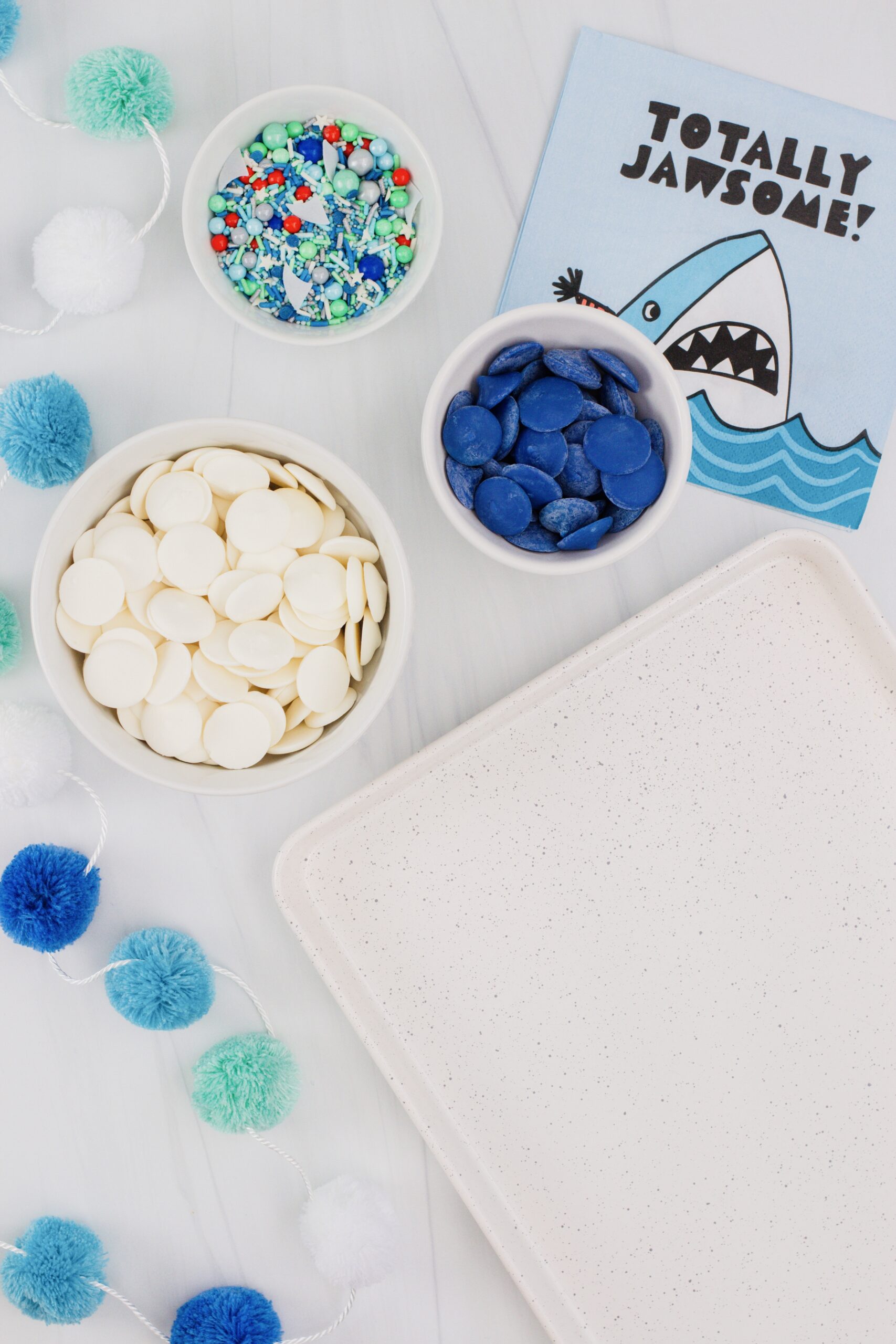 Heat chocolate in a microwave safe bowl in 60 second intervals, stirring in between each round. Once it's completely melted, transfer to the baking sheet and use a rubber spatula to spread into an even layer. In a separate bowl, melt down navy blue candy melts. This will be used to achieve the marble effect that resembles waves and ocean water. Add scoops of blue chocolate onto the white and use a toothpick to swirl. The chocolate tends to set rather quickly so make sure to have your toppings of choice nearby.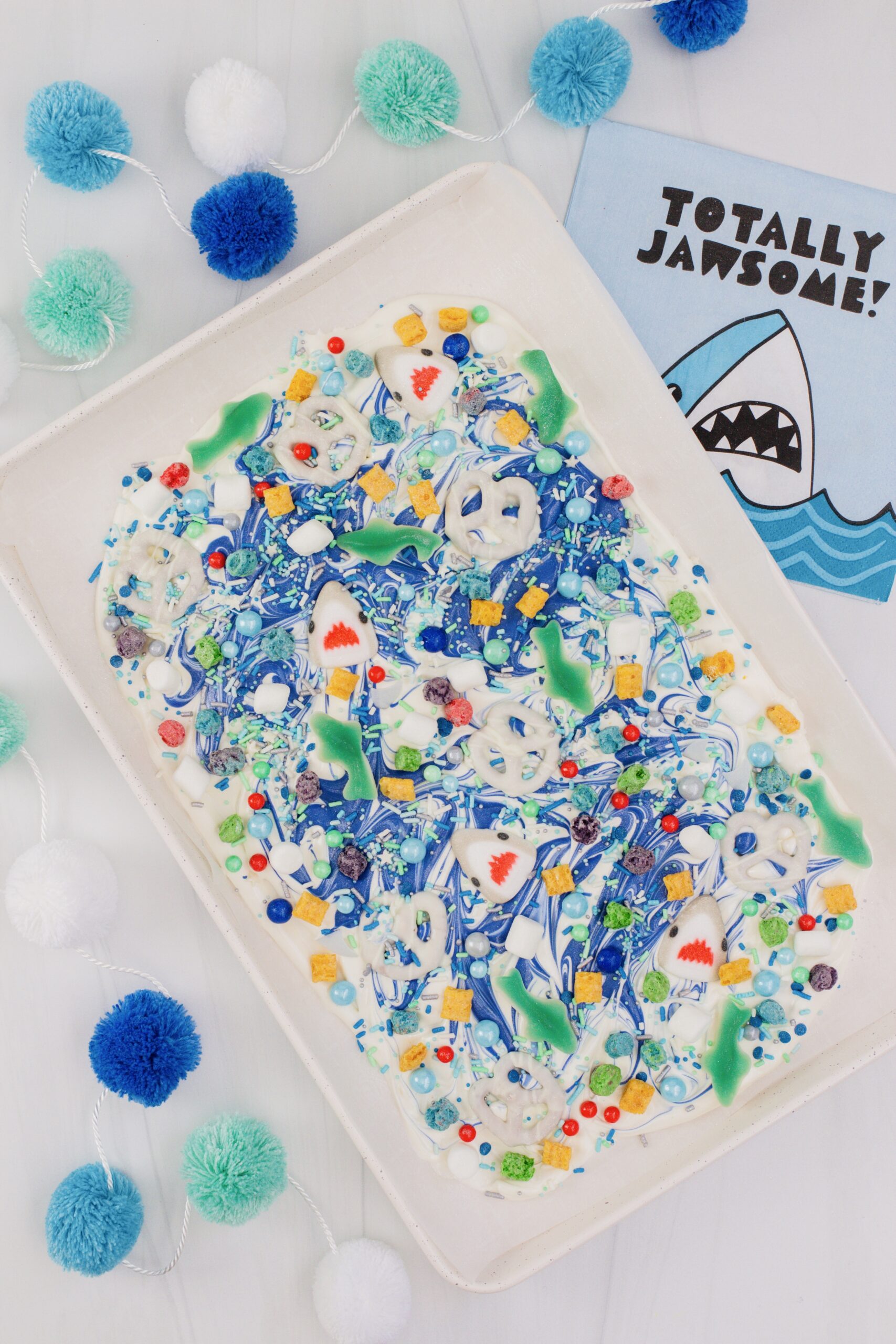 Once you have the Shark Treat decorated, allow it to harden for about 30-45 minutes. In a rush? Pop it in the refrigerator for 10 minutes. Break apart with your hands or use a knife to cut into pieces. Get ready to chomp on down. I promise this shark themed treat won't bite back!