Celebrate the big blue planet we call home with a hands-on project that promotes reusing and up-cycling items that are typically tossed in the recycle bin. Kids will have a ball creating their very own Earth-inspired jars!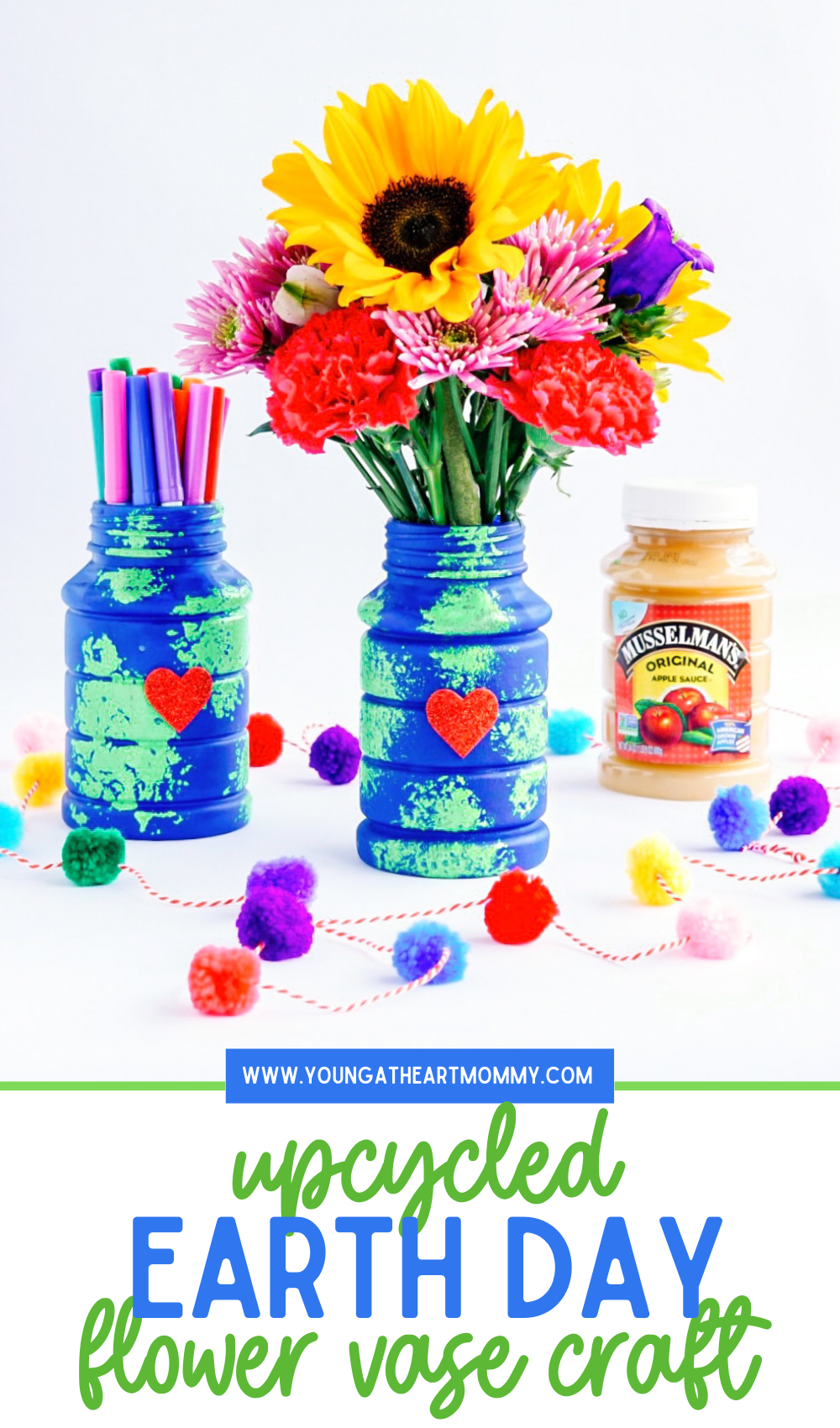 Sandwiched between Easter and Fourth of July, Earth Day is often forgotten. Even if it's not the most anticipated day of the year, there are plenty of goods reasons to celebrate our planet. After all, we only have one to call our home!
Creating new treasures from items typically tossed in the recycle bin is an excellent way to teach children about the environment. It also gives them a sense of responsibility to reduce, reuse, and recycle!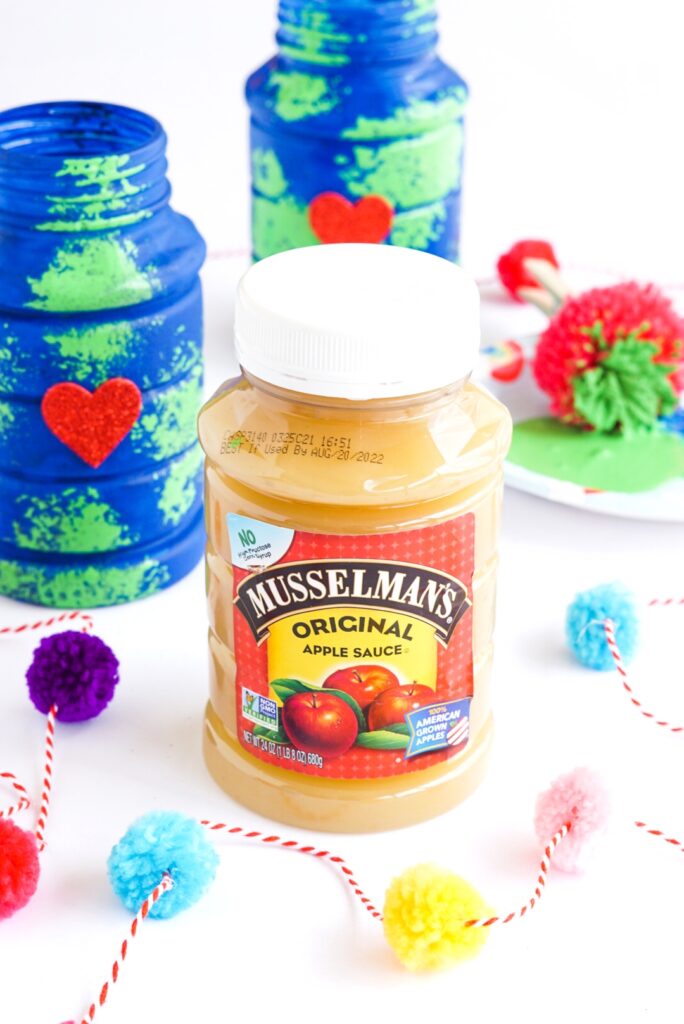 In between crafting, don't forget to grab a quick snack. Our favorite? Musselman's Applesauce of course! It's made with 100% American grown apples from their family farms. There's a reason we have so many empty jars around here. This stuff is GOOD.


EARTH DAY FLOWER JARS
These Earth Day Flowers Jars are the perfect activity for kids of all ages! Here's a list of simple supplies for a super cool craft.
Materials Needed:
empty 24 oz. plastic jar

blue acrylic paint

green acrylic paint

medium-sized paintbrush

large pom pom

clothes pin

paper plate

red glitter foam heart sticker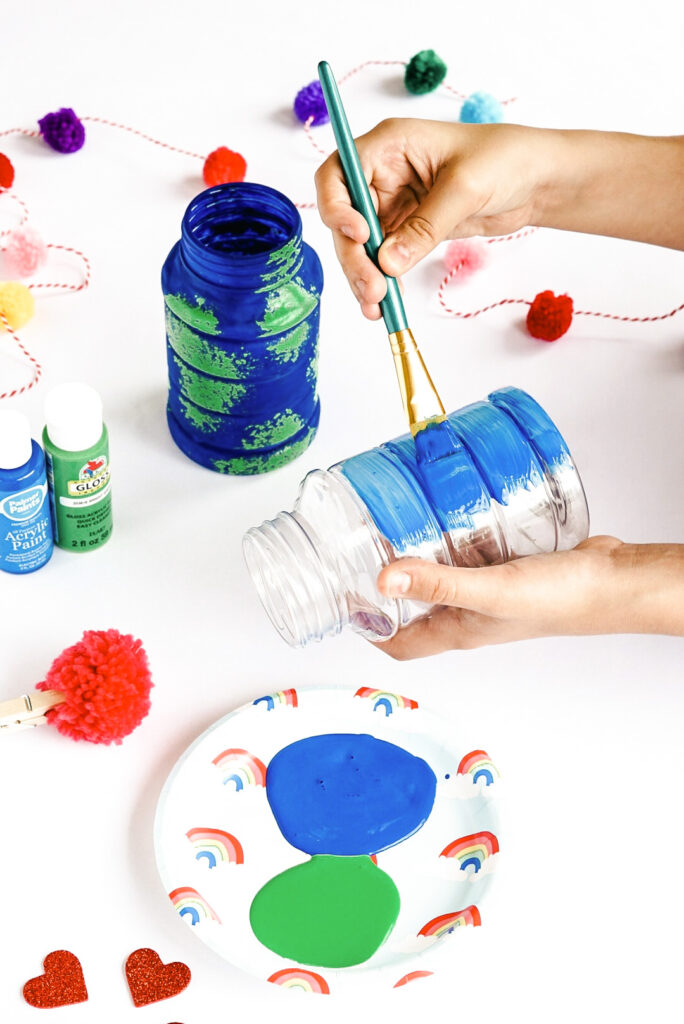 First, peel away the paper wrapper from the empty applesauce jar and remove adhesive left behind. Pour a small amount of green and blue paint onto a paper plate. Paint the outside of the jar with 2-3 coats of blue acrylic paint, or until the finish is opaque. Allow to dry completely.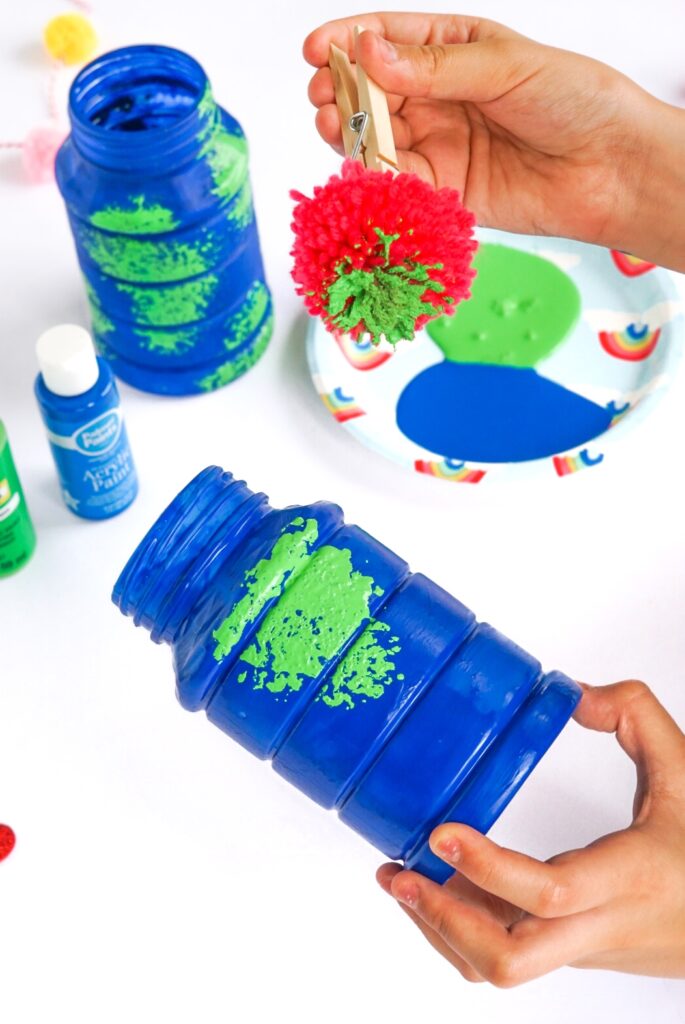 Next, open the clothes pin and attach the pom pom. This is what you will use to create pieces of land on the jar. Dip the pom pom into the green paint, and dab onto different areas on the jar. Try to mimic Earth's continents!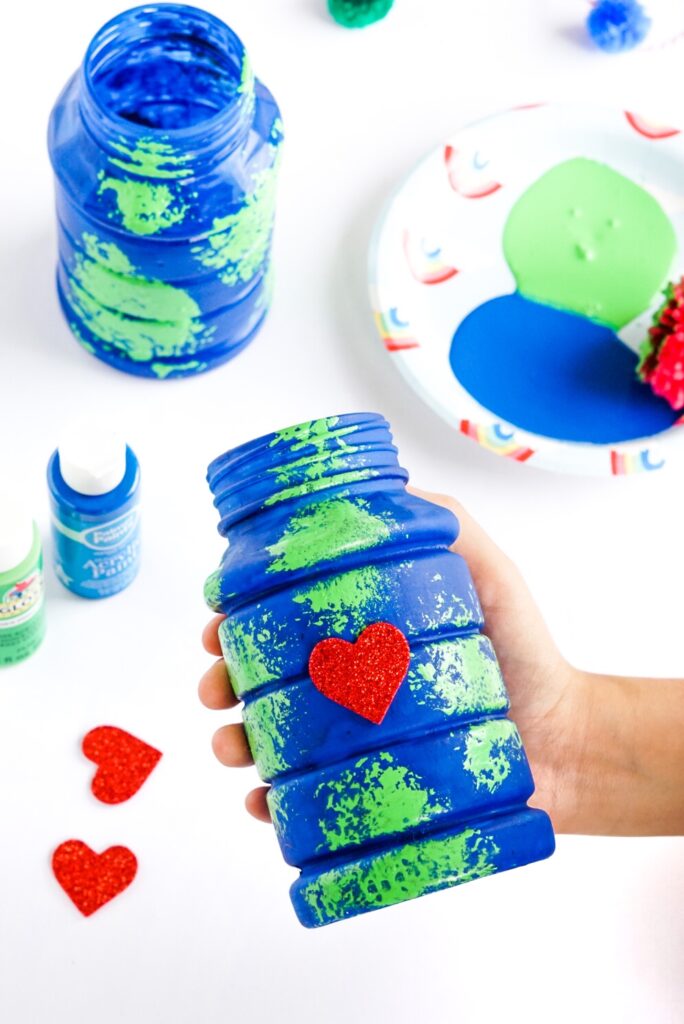 Once the green paint is completely dry, attach the foam heart to the center of the jar.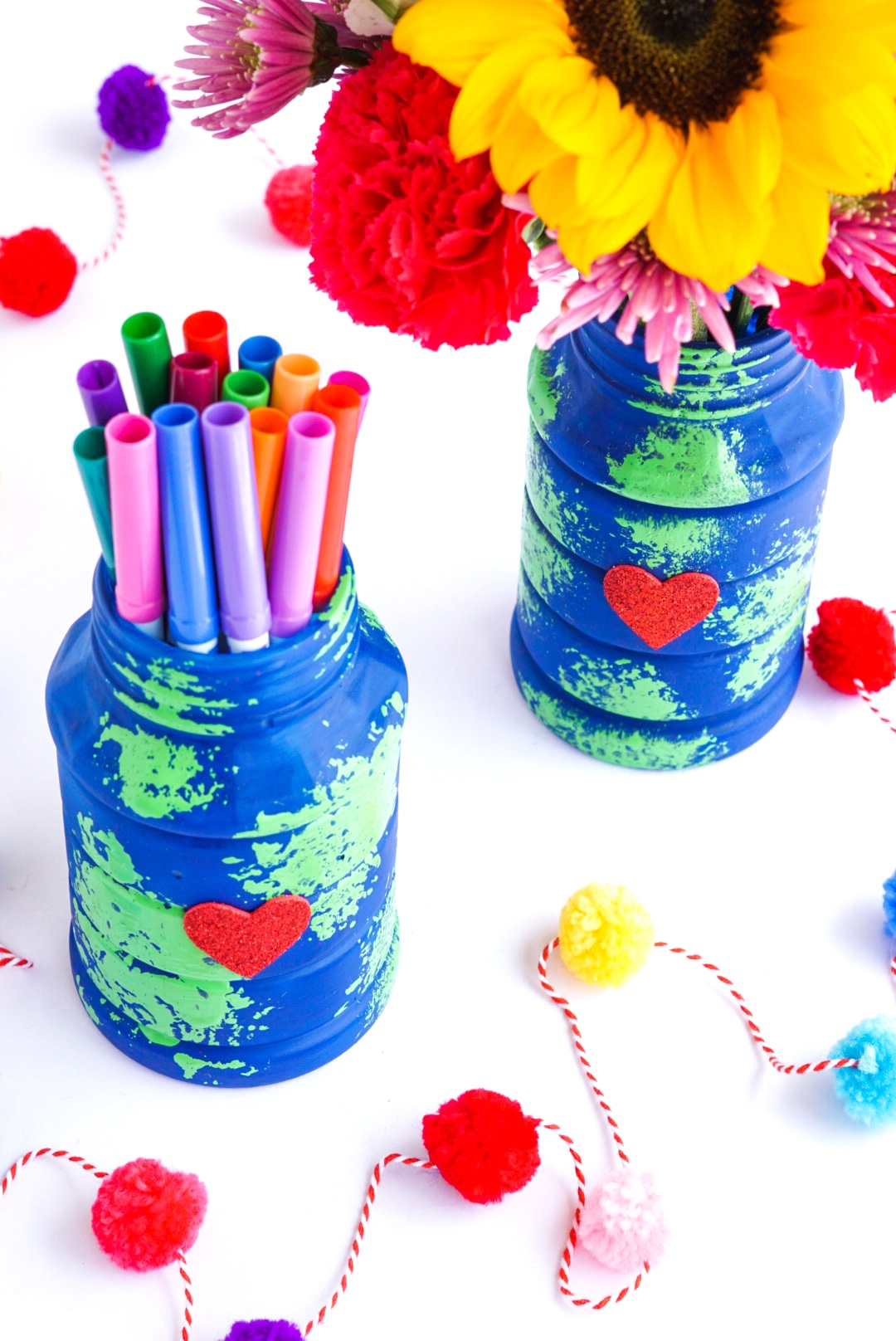 Once your Earth Day jars are complete, they can be used for many different things! From flowers vases to pencil holders, the