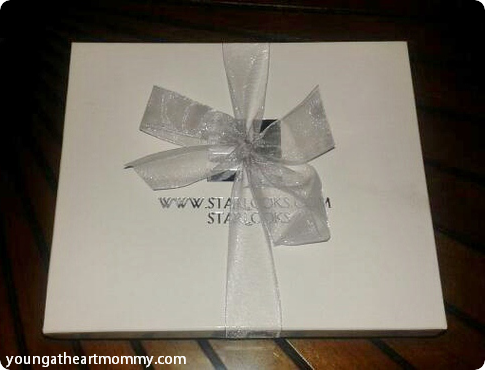 Just when I think that there are no beauty boxes left to review, I realize that the list may in fact be endless! For all of the subscription box junkies, this is the newest edition to my collection. The Starbox is a monthly subscription service brought to you by Starlooks. Starlooks is a website that captures all things beauty including makeup artist secrets, interviews, and how-to videos. What makes the Starbox so different from similar boxes is it comes with FULL SIZE products!

Delivered to your door for $15 a month or $170 for the year.

You have the option to "gift" a friend the Starbox.

Includes 3-4 FULL SIZE Makeup & Beauty products by Starlooks.

Each box will contain a variety of products including styles, colors, and formulas.

The Starbox is shipped by the third week of each month and will arrive in 3-10 business days via USPS.

Shipping costs $1.98.

You can cancel at anytime with NO cancellation fees.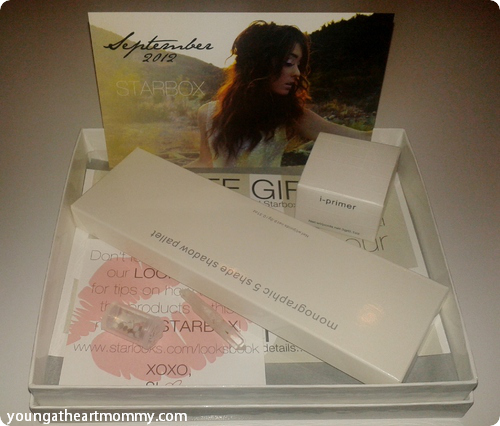 The September Starbox consisted of their Clear Eyeshadow Primer, Signature Eyeshadow Palette, and Swarovski Crystal Eye Jewelry. Every Starbox also contains a mystic quartz crystal to attract energy and help maintain focus. They are seen as the ultimate symbol of beauty. I thought this was a very unique touch to their box. You can keep it in your brush holder or on your vanity to give off positive vibes while doing your makeup.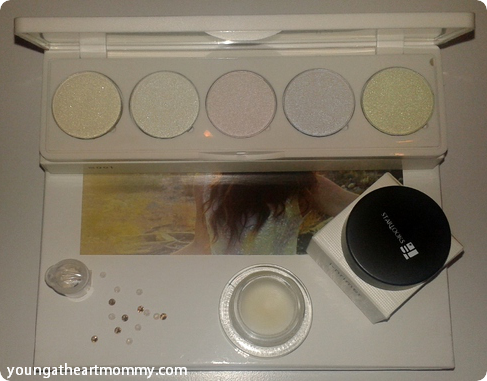 I knew that the Starbox was going to contain full sized products but I was not expecting a palette of 5 beautiful eyeshadows! This was a great first impression and it is obvious this box is worth more than $15. The monographic shadows are opalescent and all contain a slight shimmer. Some of them seem to have more sparkle than others but I would consider each of them to be neutral. They are not only pigmented but also smooth to the touch making them easy to apply. I played with a few of them to test the texture and the shadow blended beautifully. The sleek white pallet also contains a mirror and is reusable. When the eyeshadow pans are empty you can easily pop them out and add a new color. The packaging alone is really well made and I would definitely use it again.

To accompany my new eyeshadow palette, I also received the Starlooks clear I-Primer. This of course is an eyeshadow primer and is a lot different than ones I have used before. The I-Primer was silky and had a powder like finish. Since it's clear, you can wear any eyeshadow over it and not have to worry about the colors changing.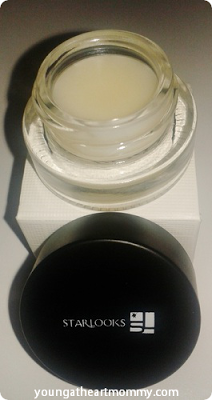 The last thing in my box was a small vial of

Swarovski Crystal Eye gems. There was a mixture of opal and champagne colored crystals meant to be worn on your eyelashes or lash line. I can't say I have ever worn crystals anywhere on or near my eyes but these are very pretty. If they don't make it on my eyelashes, I think I will use them on my nails!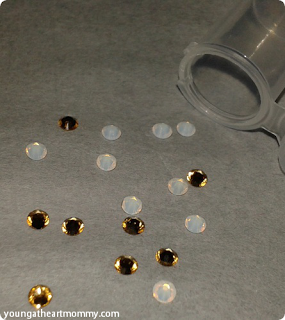 Now that you had a peek at my September Starbox, what do you think? It's very similar to many of the beauty subscriptions out there but the guarantee of full size items knocks it up a few notches. Everything I received is high quality and they are products I will actually use on a day to day basis. This hasn't always been the case with other boxes I have reviewed. Some things just sit in my drawer or I end up giving them away. For only $15 a month, you are getting AT LEAST 3 new makeup items to try, test, and add to your collection. The Starbox gets a big fat A in my beauty box grade book. If you subscribe to the Starbox I would love to know your opinion and favorite part of their program!

For more information on the Starbox visit the Starlooks website
.
You can also follow along on Twitter and Facebook
to interact with other Starbox fans. If you do decide to give Starbox a try, please tell them Young At Heart Mommy sent you their way!
Disclosure: I received the products above from Starlooks for my consideration and to share my honest opinion and experience. I am under no obligation to post a positive review on them. I will not be compensated for this post. As always, opinion are my own!