I experienced the re-imagined Disney Wonder and all its magic during #DisneySMMC. All opinions are my own!
Come sail away. Come sail away with me! Planning a magical vacation with Disney Cruise Line? Here are 12 family friendly activities you should take part in during your voyage.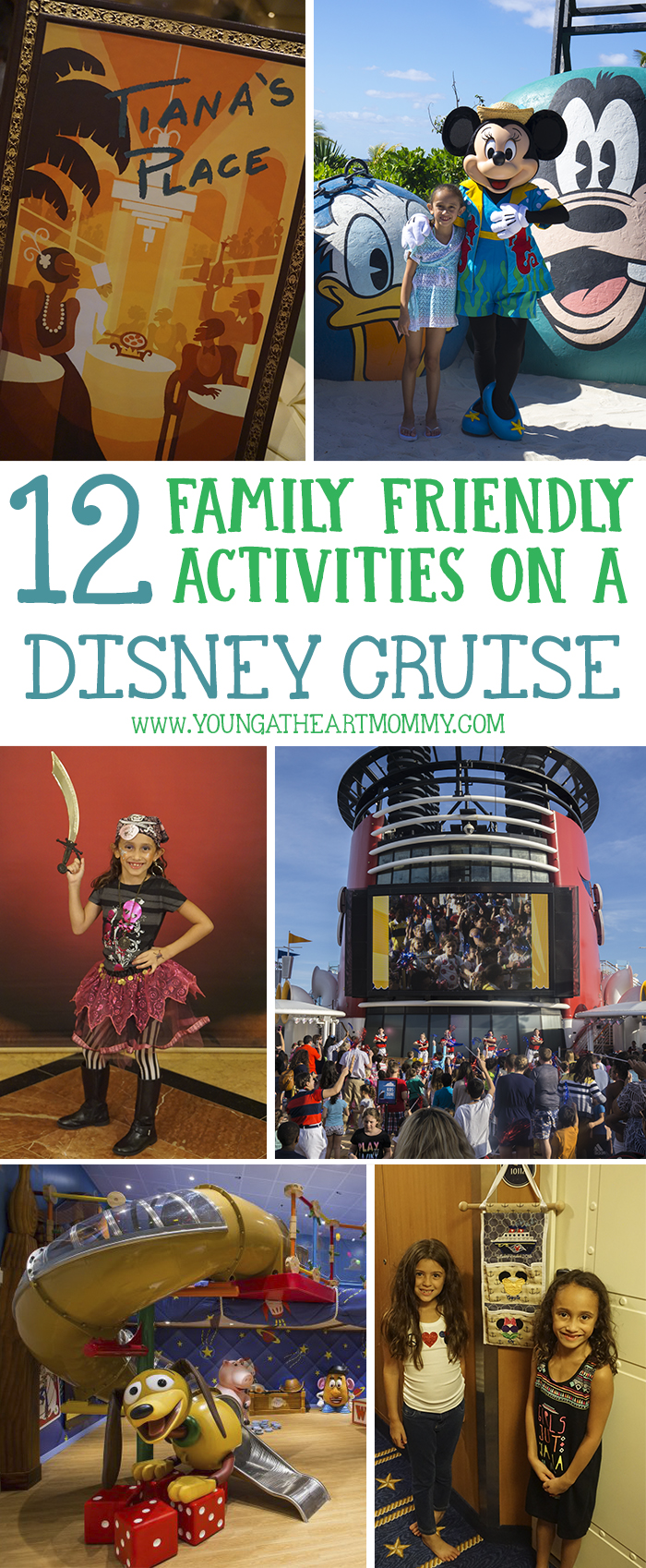 It's been nearly three months since we returned from our land & sea adventure and withdrawals are finally kickin' in. Home is where the heart is but no one here is going out of their way to transform the bath towels into swans or leave sweet surprises on my pillow. Milk and cookies delivered to my room after dinner? Waking up to a warm Mickey waffles and a buffet breakfast? Fat chance! I'm definitely missing all that extra pixie dust and more. As our second sailing with Disney Cruise Line, we've made quite a few memories on the high seas this past year. The Disney Social Media Moms Celebration was truly the icing on the cake, giving us the opportunity to explore the revamped Disney Wonder and all of its magic.

After two incredible voyages, I'm sharing some of our most memorable family friendly activities on both the Disney Dream and Disney Wonder ships. From Pirate Night to Castaway Cay, check out how much fun you'll have with your crew!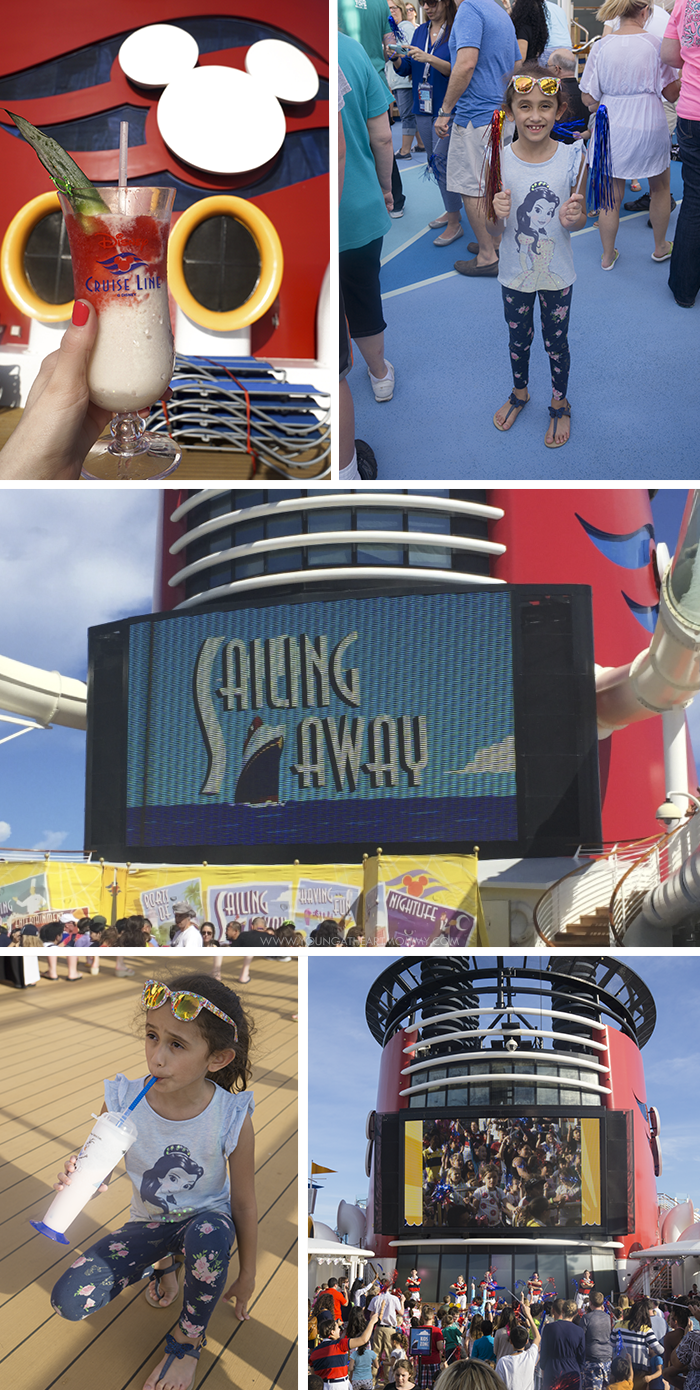 SAIL AWAY CELEBRATION

First things first, jump-start your one of a kind vacation upon Disney Cruise Line during the Sail Away Celebration Deck Party. This interactive shindig takes place on all four of the ships- Magic, Wonder, Dream, and Fantasy – which will glorify the start of your magical adventure on the high seas. Since your luggage and rooms may not be ready upon arrival, all guests are encouraged to head towards the top deck for this up-beat sailing away celebration before the ship leaves. There will be dancing, singing, streamers, confetti, specialty drinks for all-ages, and a lot of excitement. Keep an eye out for your favorite characters too! Mickey, Minnie, Donald, Daisy, Goofy, Pluto, and even Captain Hook will be making an appearance.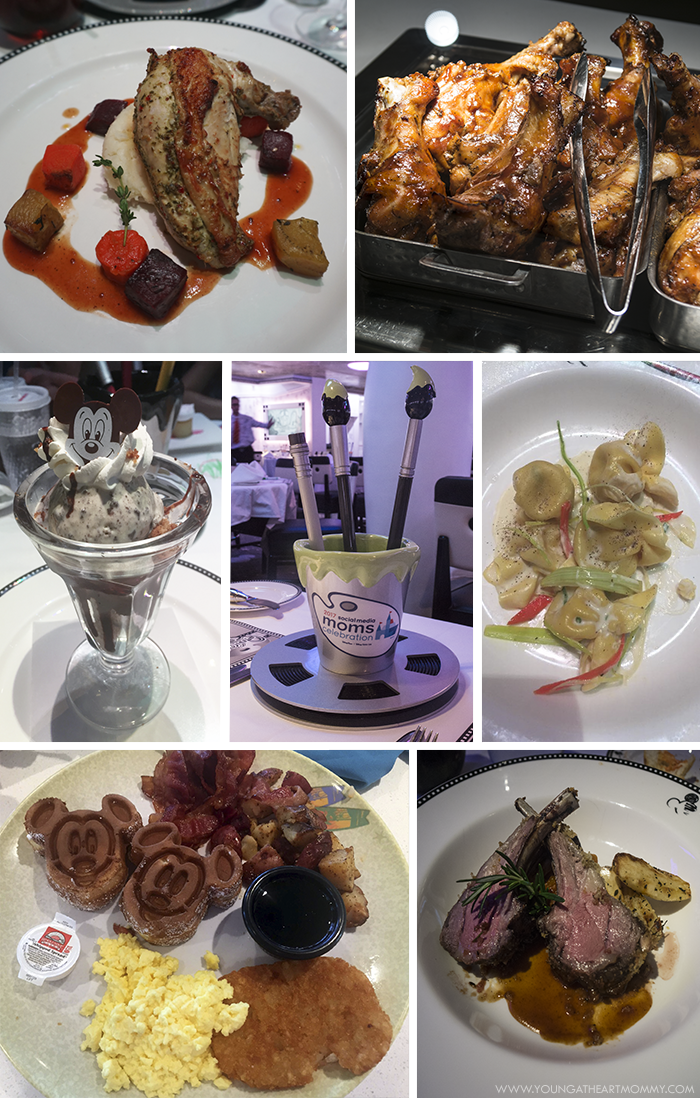 EAT …. AND EAT SOME MORE!

You can't go hungry on a Disney cruise. You just can't. It's impossible I tell you! In fact, you may actually struggle with choosing what to eat, where to eat it, and if you should save room for something else. But have no fear, you'll have plenty of time to try everything on-board, including the free room service. Breakfast and lunch are typically spent at Cabanas, the grab and go buffet style eatery with the most delicious food I have ever eaten on vacation! They have something for everyone's liking including culinary classics, mouth-watering specialties, and a smorgasbord of desserts. If interested in more of a sit-down and dine type of scenery, guests can also eat at one of the open venues on board. As for dinner, be prepared for a unique experience every night through rotational dining within their themed restaurants.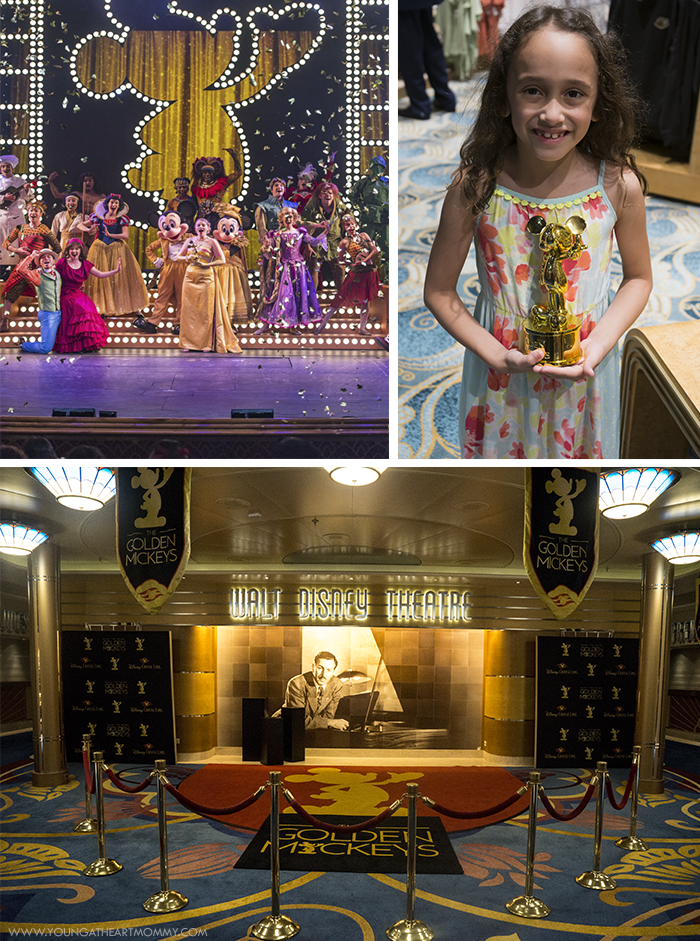 WATCH THE LIVE STAGE SHOWS

The live shows are such a phenomenal portion of the entertainment line-up on board. Each night a different Broadway quality performance takes place in the Walt Disney Theater, where guests view Disney-themed stories during one of two showtimes available. I would recommend watching at least one, if not all of them, because a lot of work goes into the singing, dancing, special effects, and costumes you see on stage.
I was sad to miss "The Golden Mickeys" during our cruise last summer but absolutely loved it this time around! Disney Cruise Line's newest musical extravaganza, Frozen, has also made quite the impression on the Disney Wonder. It features many of the songs we've been singing in our heads since 2013 while staying true to the enchanted and whimsical story line. Beauty & The Beast is also coming to the Disney Dream in November 2017 -EXCITING!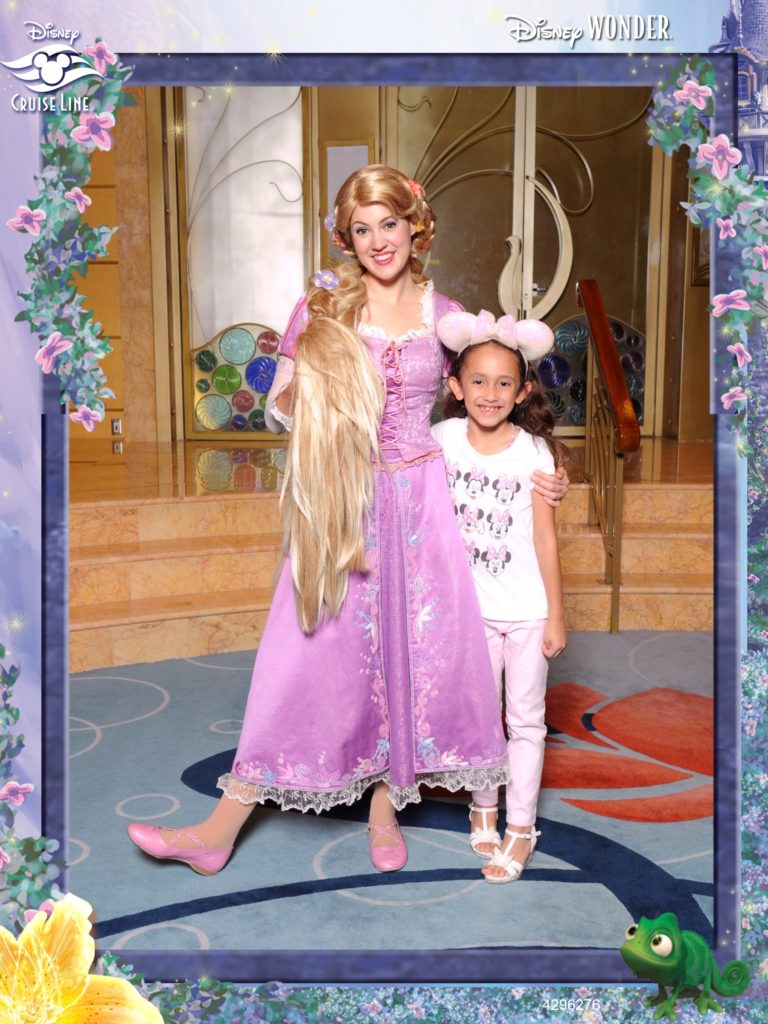 MEET THE CHARACTERS
Meet some of Disney's most beloved characters on your sailing! Kids of all ages can collect autographs and snap a photo with their favorites, including Mickey and Minnie. Many of these scheduled interactions can be located on various parts of the ship, determined by the information provided within the Disney Cruise Line Navigator app. Tickets are required for the Princess Gathering & Frozen Meet and Greet. Guests are encouraged to book this activity in advance through their Disney Cruise Line reservation, located under "Cruise Activities." Once all fees are paid, a time slot can be selected and confirmed. You'll receive the tickets in your stateroom the day before. Make sure you add all members of your party to the reservation as each person will need a ticket to participate.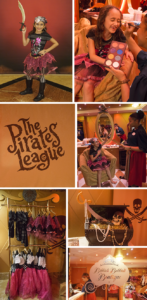 VISIT THE PIRATE'S LEAGUE

The Bibbidi Bobbidi Boutique is a magical beauty salon that offers makeovers for princes and princesses. This royal treatment is performed by a fairy godmother in training and includes a head-to-toe transformation. Depending on the package you choose, your child could walk out with a new hair style, costume, accessories, and persona! On Pirate Night, the BIGGEST celebration at sea, it becomes the "Pirates League." With a sprinkle of pixie dust, children are turned into swashbuckling scallywags before the festivities begin.

While all of the Pirate Night details are not included in this round-up, I did do a FULL post on it that you can find here!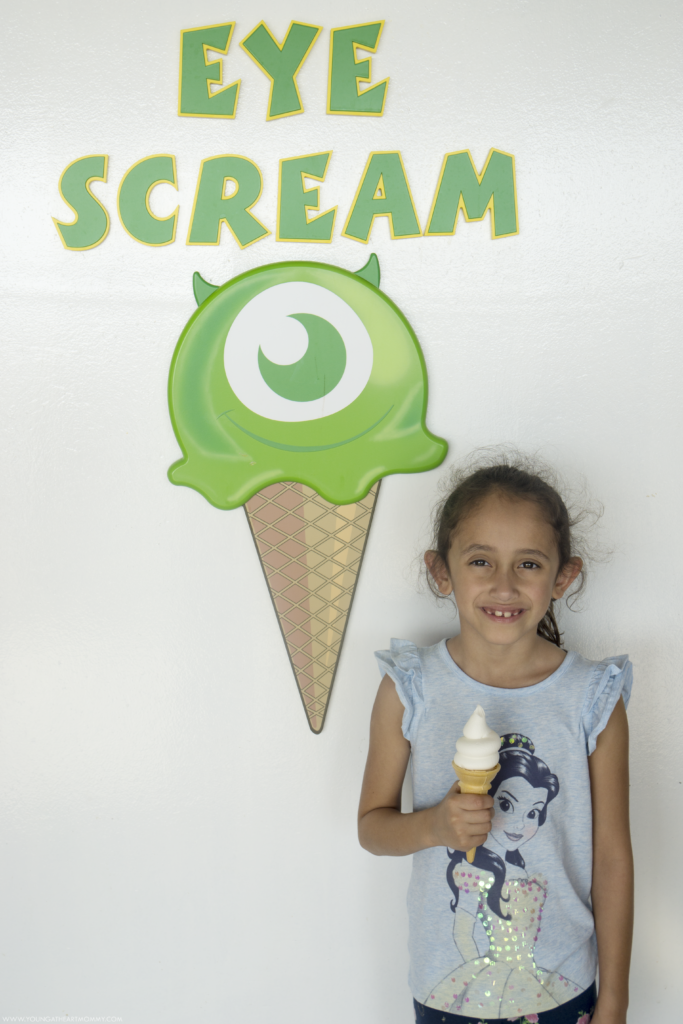 GRAB A SWIRL OF "EYE SCREAM"

You scream. I scream. We all scream for "EYE SCREAM!" Treat your family to a scary selection of complimentary soft-serve ice cream. This sweet spot on the ship is named after the one and only Mike Wazowski from Monsters, INC.! Cones are readily available next to the ice cream station but I recommend packing toppings, bowls, and spoons for your stateroom.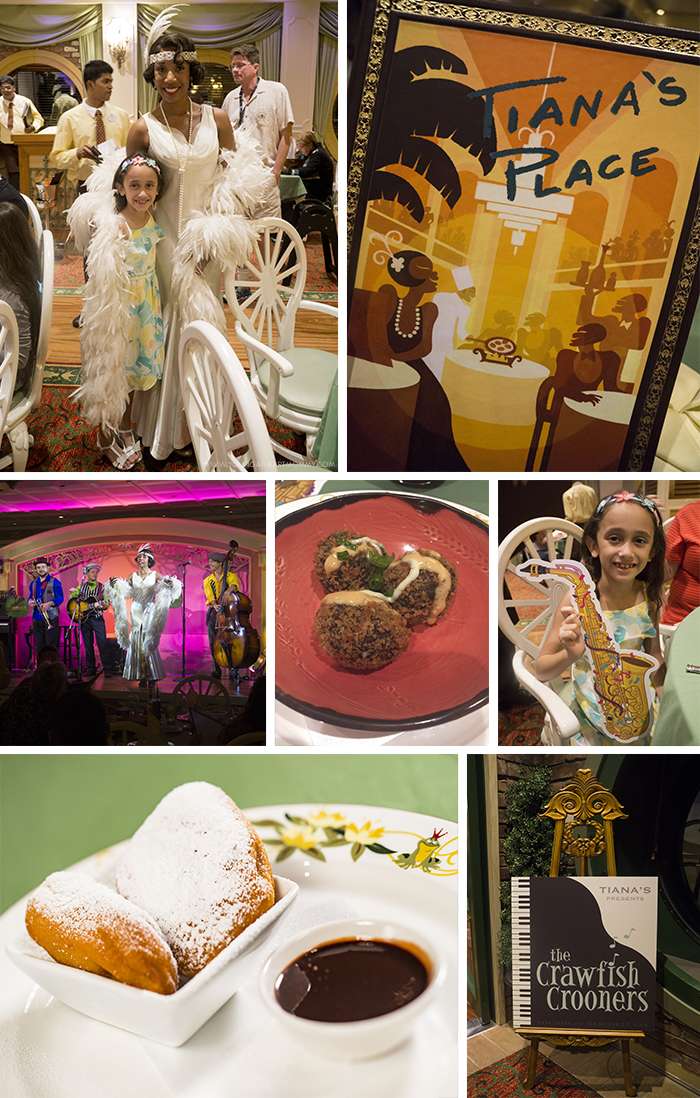 DINE AT TIANA'S PLACE

Step right into the Louisiana bayou and enjoy a delicious New Orleans inspired menu, live jazz music, dancing, and melt-in-your-mouth buttermilk beignets! The most exciting place to eat aboard the Disney Wonder is Tiana's Place, one of three rotational restaurants inspired by The Princess and the Frog. From the moment you step inside, you'll be surrounded by southern charm and iconic elements of the movie itself. The cuisine is absolutely delicious, especially if you enjoy home-style cooking and Cajun classics. The Boudin Sausage Fritters are a must try! About halfway through dinner, Tiana kicks off a Mardi Gras style parade in which guests are encouraged to get out of their seats to dance and participate. You can also expect Tiana to visit your table for a special one-on-one experience and of course, photos.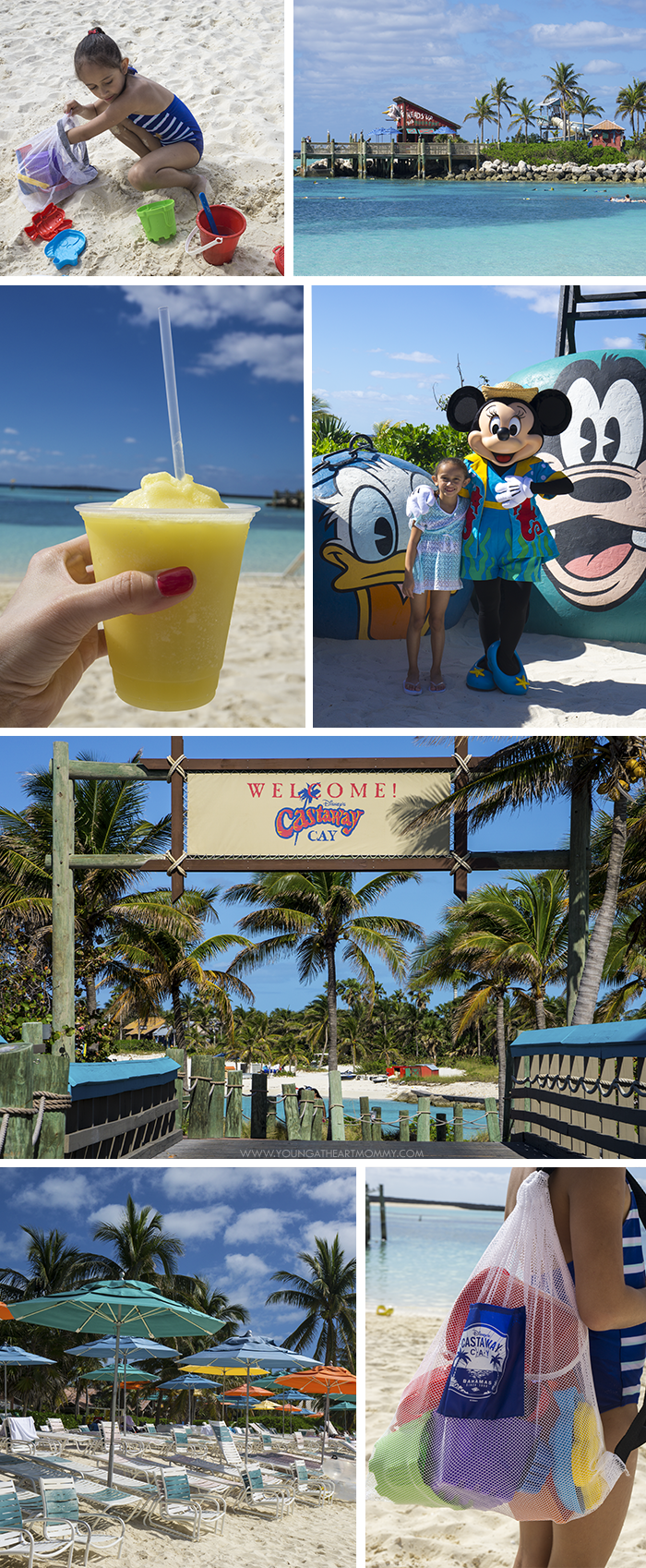 SOAK UP THE SUN AT CASTAWAY CAY

One of my favorite Disney destinations is the tropical paradise called Castaway Cay. This serene stretch of beach is lined with lounge chairs, colorful umbrellas, and beautiful sea shells hiding in the sand. Only Disney Cruise Line passengers have the pleasure of experiencing this private location nestled in the Bahamas. Once you have a chance to bask in the sunshine and explore the tropical oasis in-depth, it's hard to take that tram ride back to the boat at the end of the day. From the Snorkeling Lagoon to paddle boating, kayaking, and swimming with the stingrays – there are a lot of activities to keep the whole family busy. Lunch is served on the island along with complimentary ice cream and beverages.


CELEBRATE YOUR BIRTHDAY
There's no doubt that the cast and crew will make your family feel special from the moment you arrive, especially if it's your birthday! It's best to mention this in your cruise reservations beforehand and once on board, celebratory buttons can be picked up at Guest Services. During dinner, the servers bring an individual chocolate mousse cake for dessert and serenade you with their rendition of "Happy Birthday" as they gather around the table. Your stateroom host may even leave a surprise in your room in the shape on a cake! Guests can also purchase fun-filled packages that include cabin decorations, special sail-away treats, and even a celebration cake for a party at sea.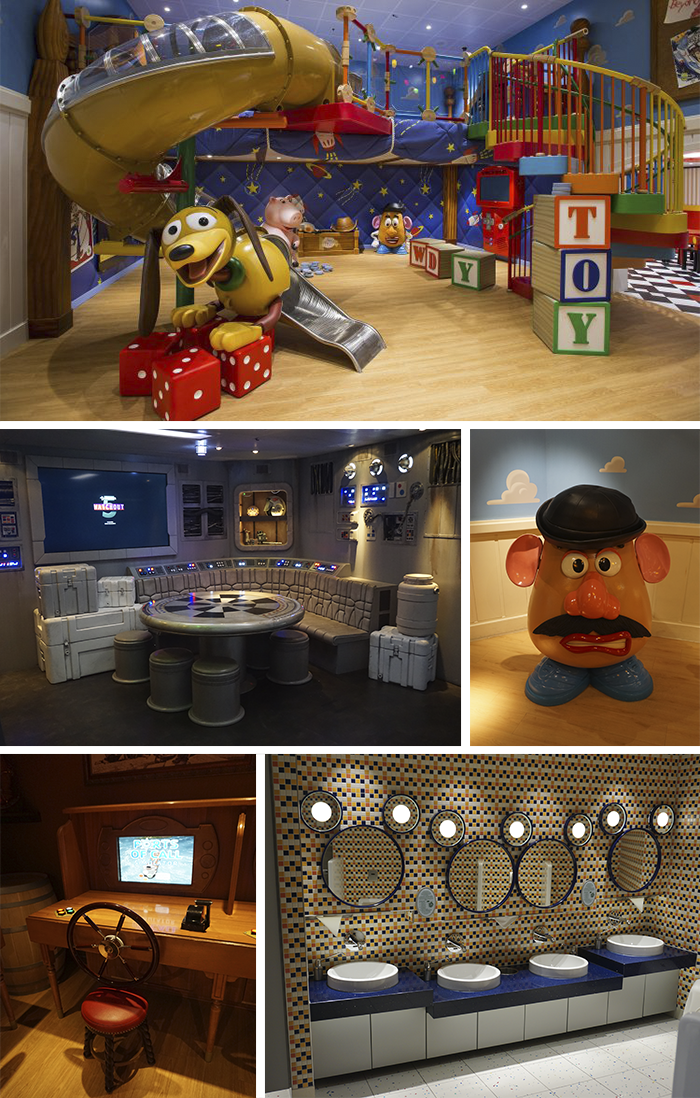 CHECK OUT THE KID'S CLUBS

On each of the Disney cruise ships children can play, learn, and let loose in one of two kid's clubs connected to one another- the Oceaneer Lab & Oceaneer Club. After a long day of family fun, parents often need a little R&R to unwind and decompress before dinner. This is your chance! Children between the ages of 3 and 12 will explore themed areas and participate in activities such as experiments, games, workshops, and spirited adventures. Geared towards younger children, some of the play areas include Pixie Hollow from Tinkerbell and Andy's Room from Toy Story. The Disney Dream even has a new Star Wars space featuring the Millennium Falcon!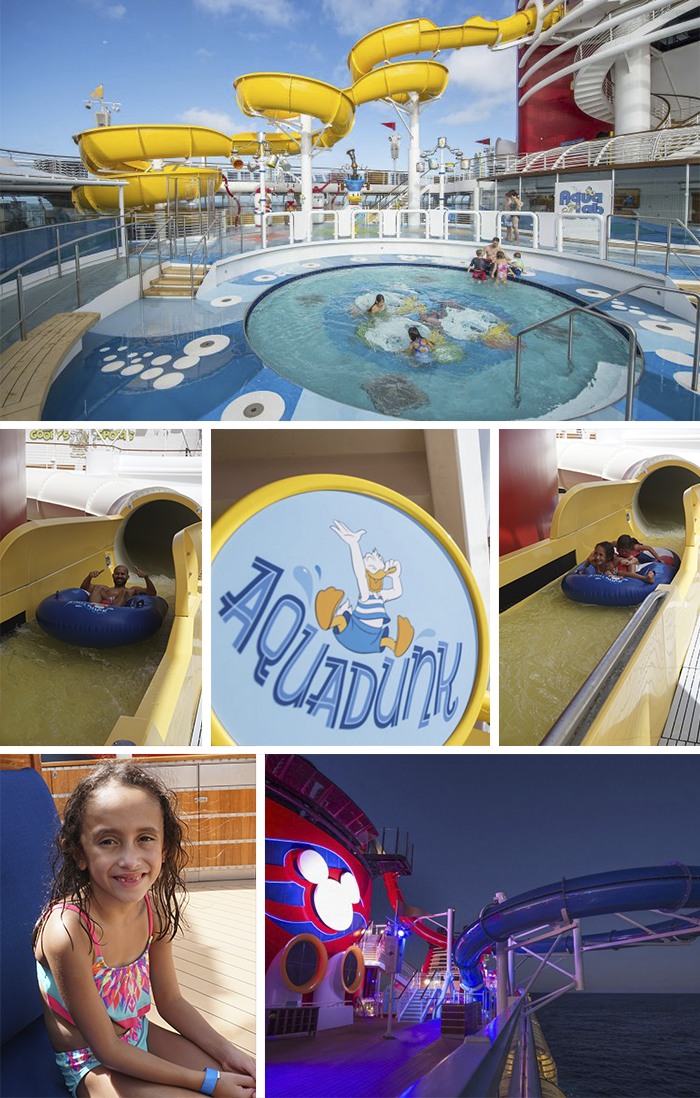 TAKE A WILD RIDE ON THE WATER SLIDE

The Disney Dream and Fantasy are both home to the AquaDuck, an elevated water slide that takes you across the entire ship! This wet and wild journey goes up, down, and all around. You can even ride it when the sun goes down to experience the multi colored lights lining the tubes. Goofy's Pool on the Wonder and Magic is the number one destination for family water fun. Guests of all ages can splash around in this freshwater oasis throughout the day. For adults and kids 48 inches and up, the AquaDunk (not to be confused with the AquaDUCK), offers a high thrill ride consisting of sharp curves through multiple decks minus the comfort of a raft like its not-so-scary counterpart!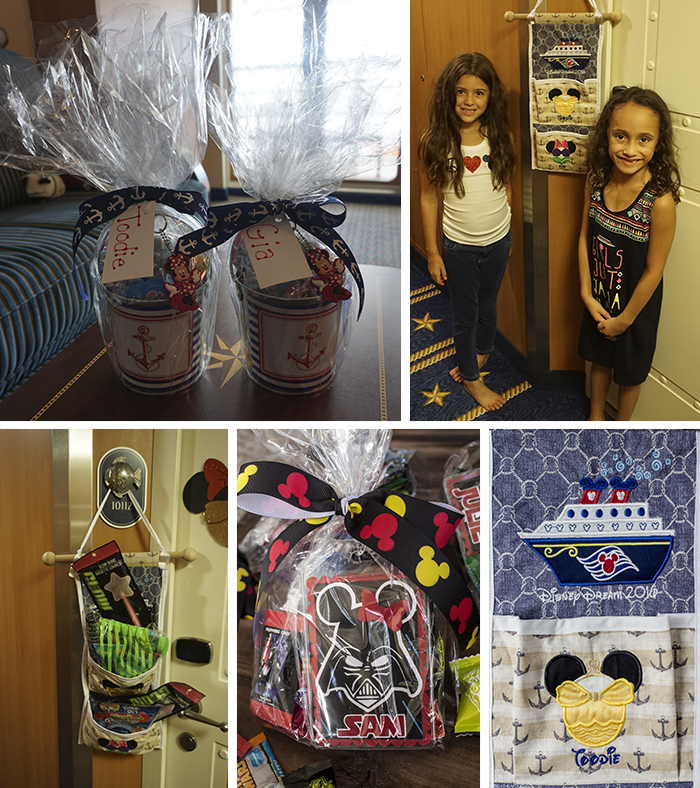 BRING A FISH EXTENDER

Many seasoned and new cruisers participate in something called the Fish Extender exchange in which families swap surprises with one other during their sailing. This friendly tradition has been around for almost ten years now and is fun for all ages, even the adults! All you need is a pouch of some sort with pockets for each member of your stateroom. The best place to connect with participating families is on the DISBoards (The DIS Disney Discussion Forum), where you can locate your specific sailing date thread to chat with others on your cruise.