I was invited to experience the magic upon the Disney Dream Cruise courtesy of Disney Cruise Line. All opinions are my own! #DisneyDream

All you need is faith, trust, and pixie dust to bring the magic of Disney into your family's next vacation! Here are 10 reasons why you should set sail on the Disney Dream.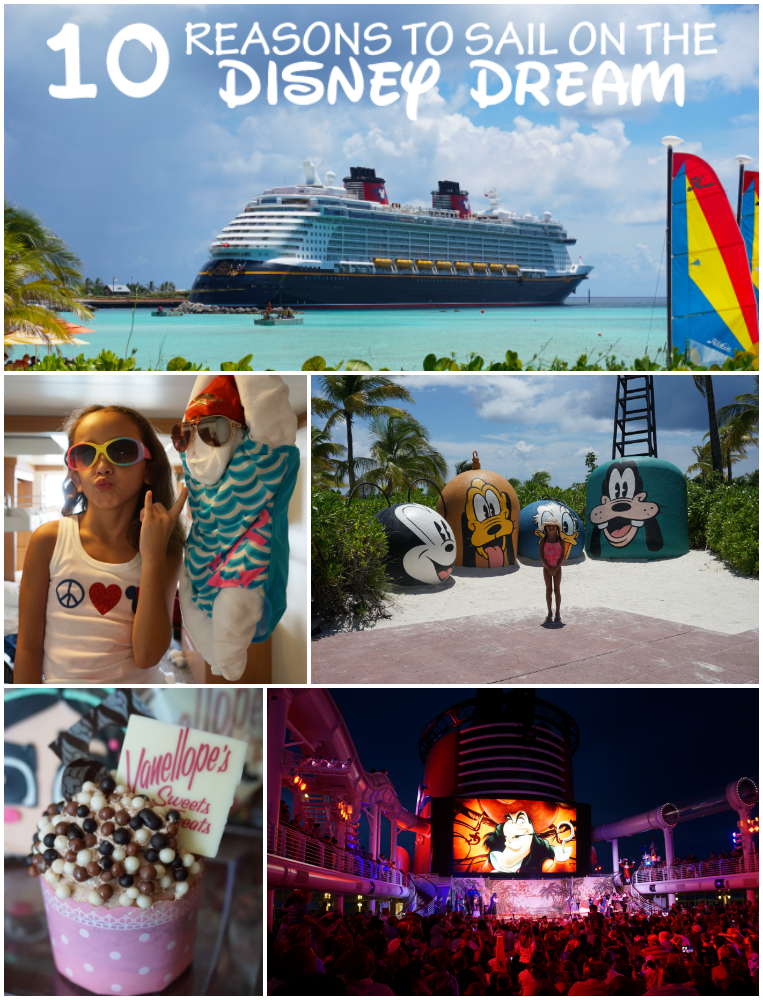 Vacation has come to an end and with tomorrow being the first day of school, I can't help but to look back on all of the amazing memories we made this summer. Recently, we received an incredible opportunity to set sail on a four-day journey aboard the beautiful Disney Dream. The Disney Dream is one of four Disney cruise ships and its name is true to the experience you receive once on-board. Dreams really do come true, you just have to pack your bags and set sail.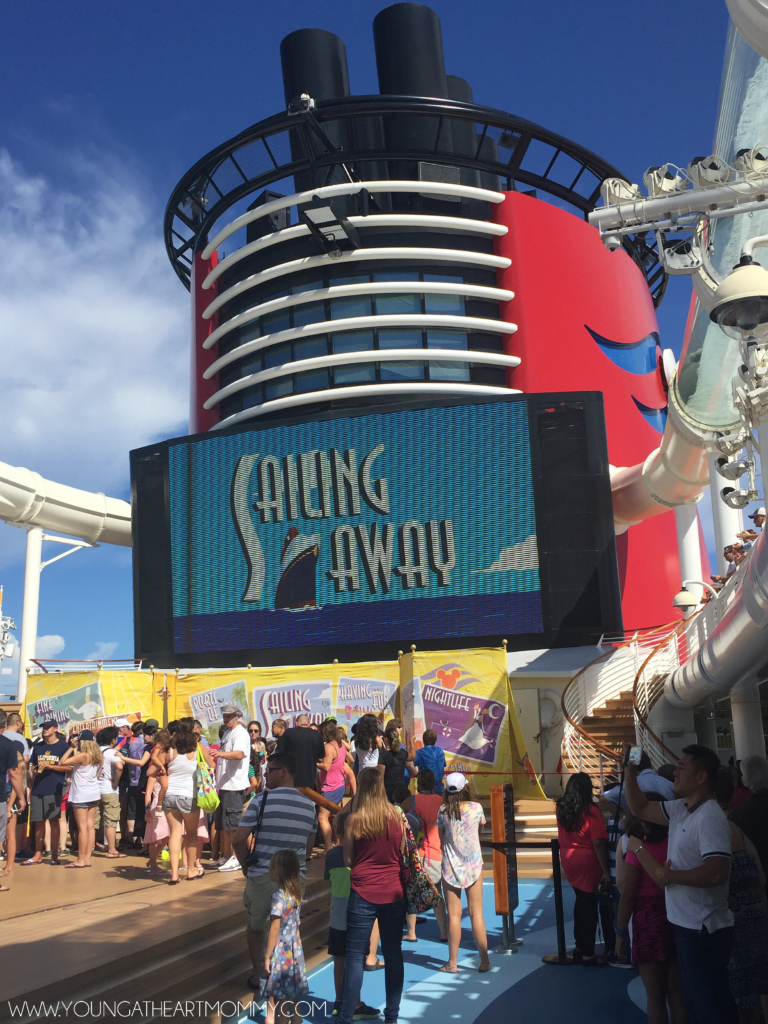 Greeted with warm smiles and an excited crew clapping at your arrival – it's hard not to feel like royalty as your adventure on the water begins. Before we even left Port Canaveral, it was visible that Disney went above and beyond to make each individual guest feel special. We were all eager to dive on into a fun-filled weekend with Minnie, Mickey, and the rest of the gang.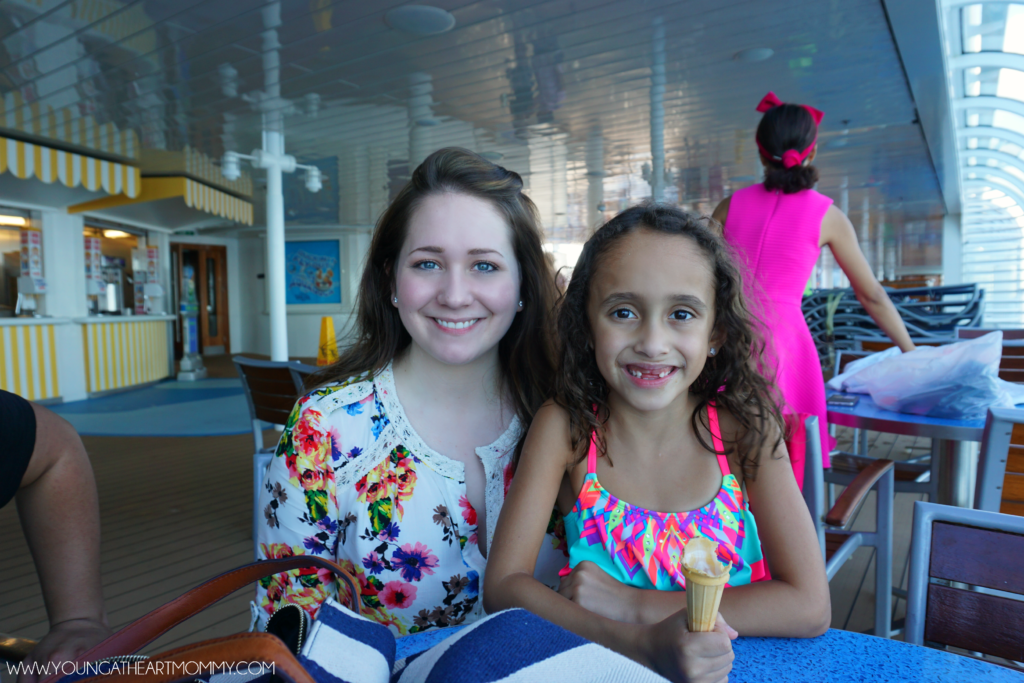 There are various aspects of a Disney cruise that make the experience unique, memorable, and downright magical. What other cruise line serves fluffy Mickey shaped waffles for breakfast, hosts a pirate costume party for the entire crew, AND delivers a remarkable firework show in the middle of the ocean? It's hard to compete with the whimsical atmosphere that they manage to deliver at all times of the day, morning-noon-night-and the hours in between. They say once you go Disney, you never go back! While the list is rather lengthy, here are 10 REALLY GOOD reasons to sail on the Disney Dream.
THE FOOD
Don't we all look forward to eating until our hearts content on a cruise? The Disney Dream has some seriously DELICIOUS food and plenty of it! When we first arrived, it was straight up to Cabanas on Deck 12. While the staterooms receive their finishing touches and luggage is delivered, you have free range to taste test their smorgasbord of food in the buffet. From chicken tenders, sandwiches, and pasta to a good ol' hamburger and fries- there's something for everyone to nibble on while embarkation takes place. There's even pastries, donuts, and sweets – OH MY!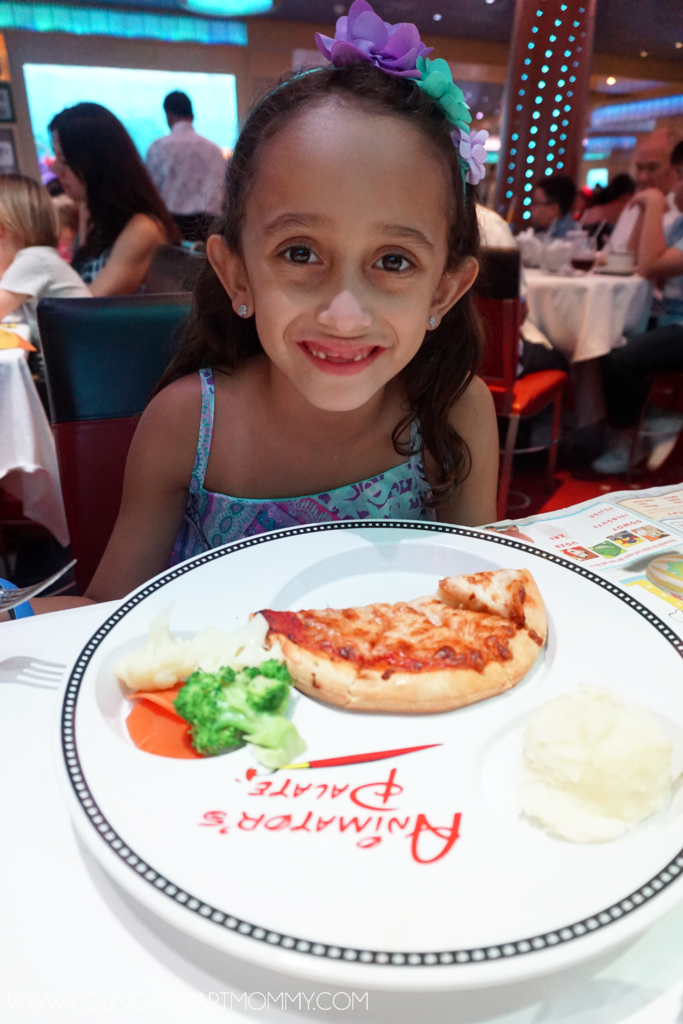 The Disney Dream also has three main themed restaurants – The Animator's Palate, Enchanted Garden, & Royal Palace. Each evening you dine in a different area with a new menu and scenery. The only things that stays the same are your waiters which become more like family by the end of your vacation!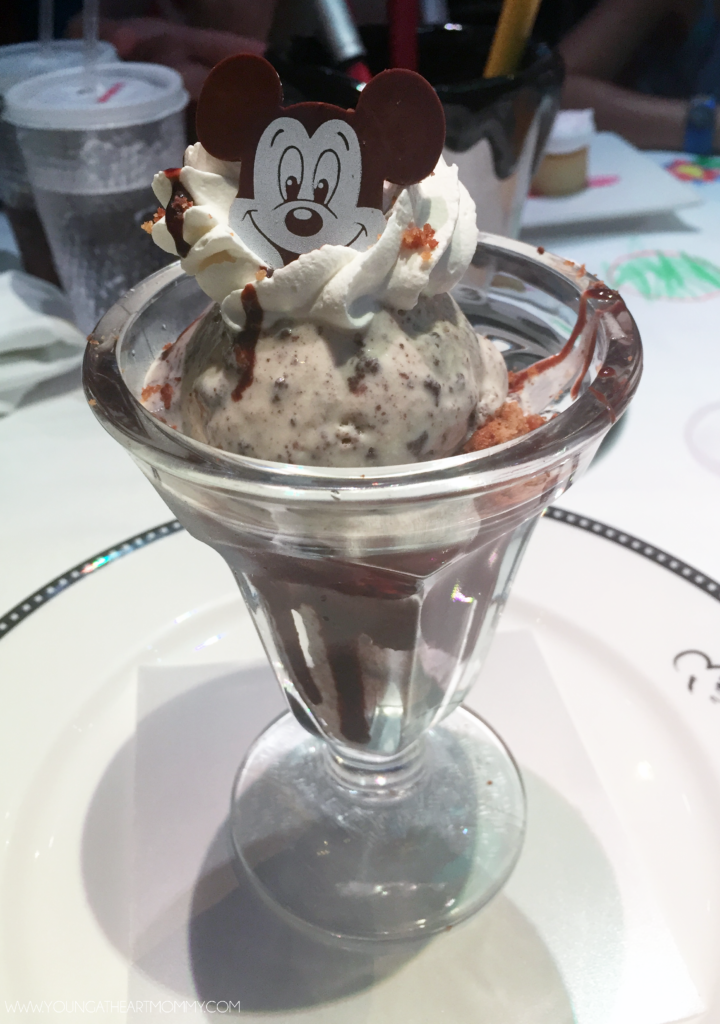 In addition, there are two elegant adult-only restaurants – Palo and Remy. It's nearly impossible to go hungry and you may want to bring some loose-fitting pants for your flight back home!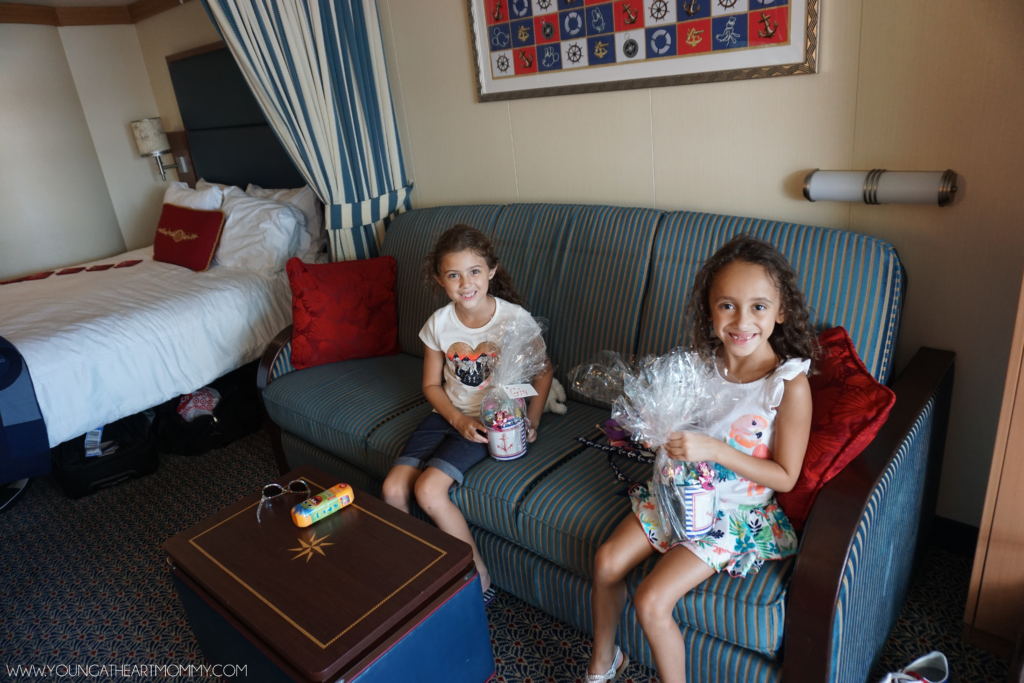 COZY STATEROOMS
Disney Dream staterooms have been modeled with style and comfort in mind. Their contemporary designs create a comfortable environment for families big or small. By looking at it, you would never think five of us slept in this room for three nights.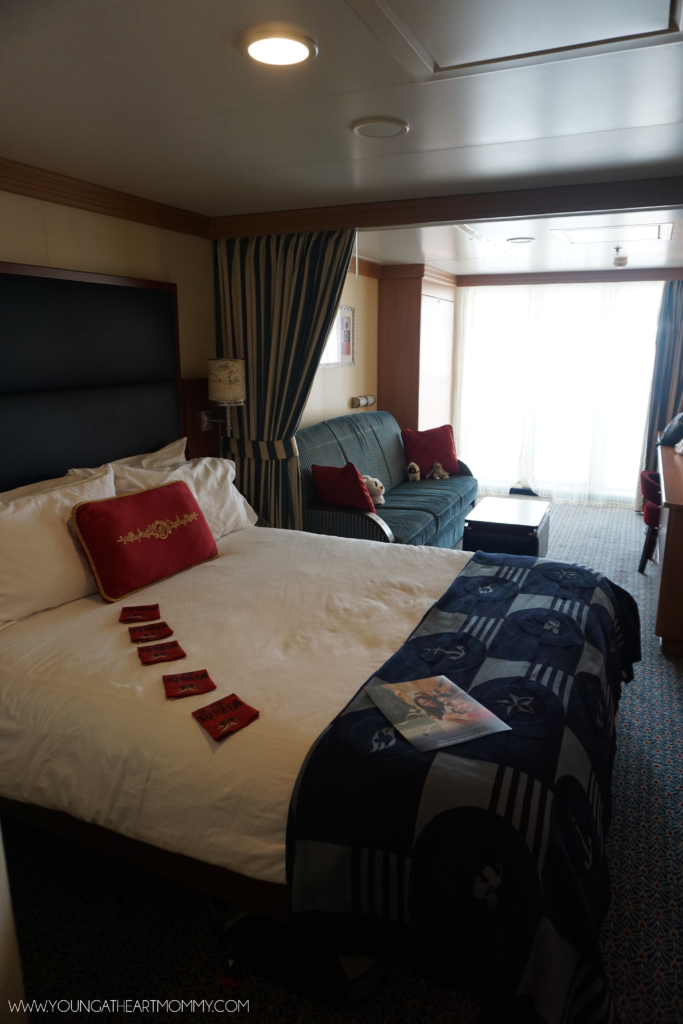 During the day the cabin is spacious and quite cozy. Our favorite spot to relax was the verandah overlooking the ocean. What a view!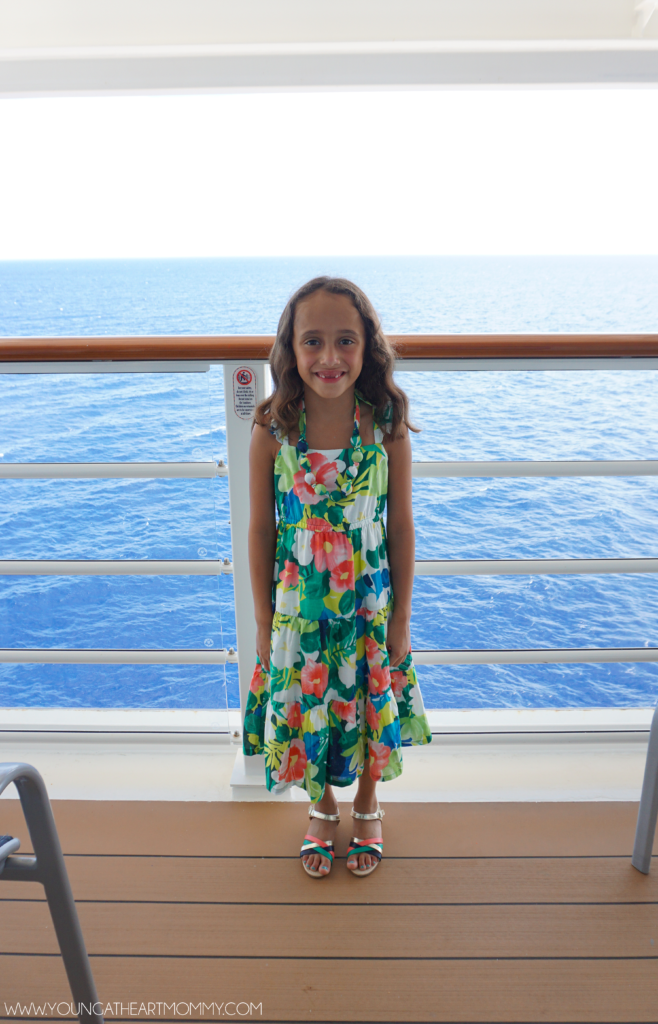 At night, the bunk beds and single sleeper conveniently pull down from the ceiling. Disney magic strikes again!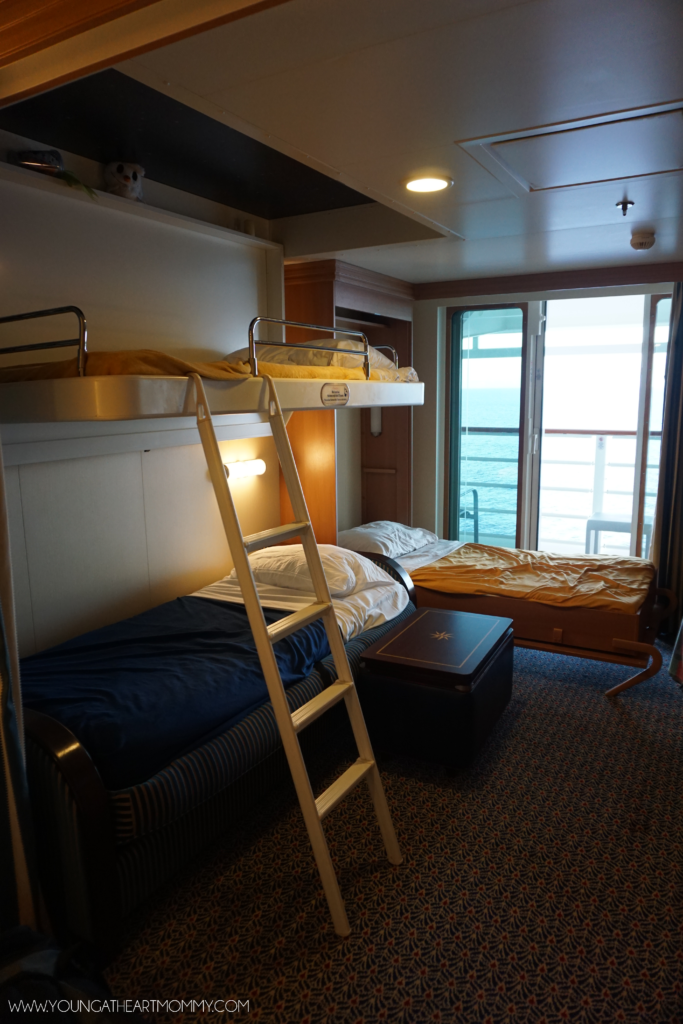 While we spent the majority of our time exploring the ship, it felt good to have a comfy bed to come back to in between our adventures. Family friendly accommodations really do make all the difference when you're traveling in a large group and with children.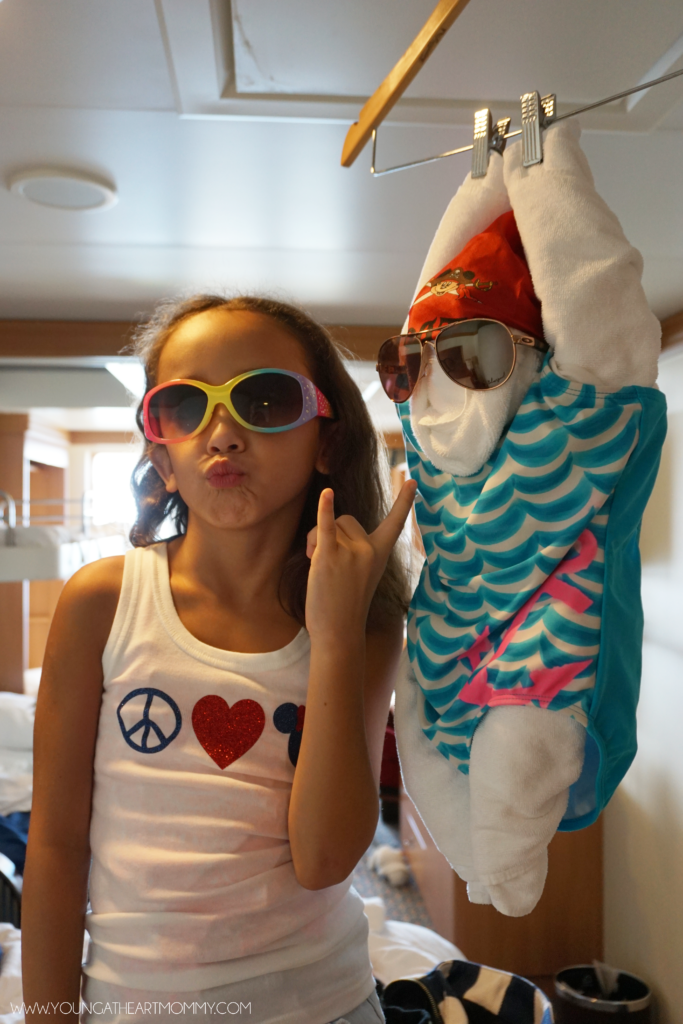 THE LITTLE THINGS

Disney has always had an eye for detail and the little things that mean the most. Whether it's the hidden Mickeys scattered around the cruise ship or the adorable towel animals left behind by your stateroom host, they are determined to make your trip one of a kind. Since the state rooms are serviced twice a day, it's almost guaranteed that you'll return to a surprise left on your bed or hanging from your ceiling.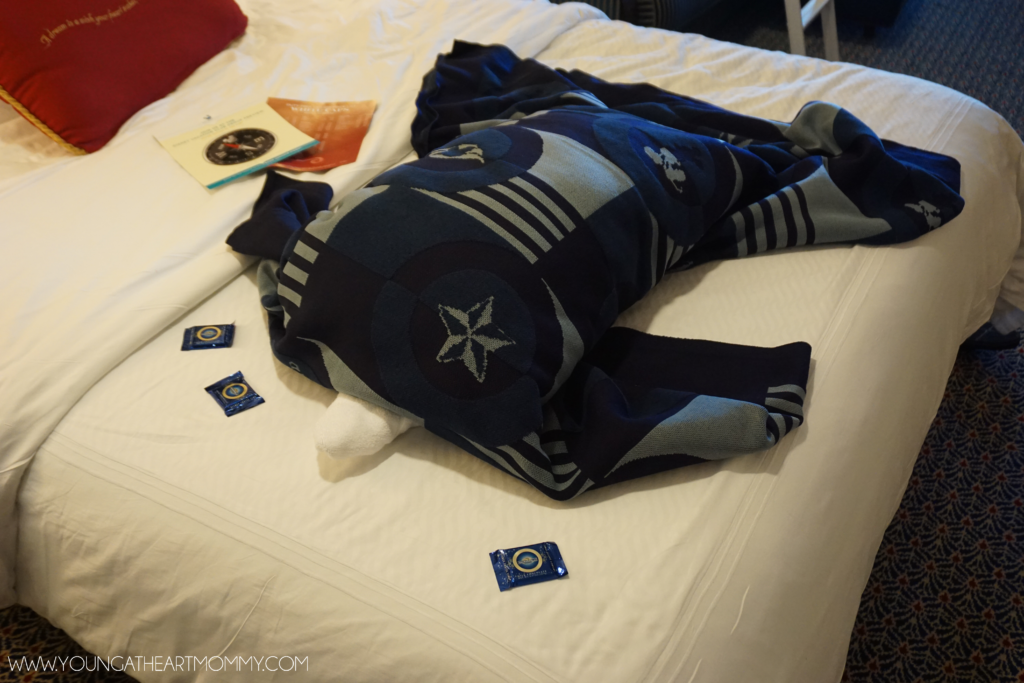 The girls loved finding special goodies and cute creatures each evening after dinner. They even leave chocolate coins and bandanas on Pirate Night!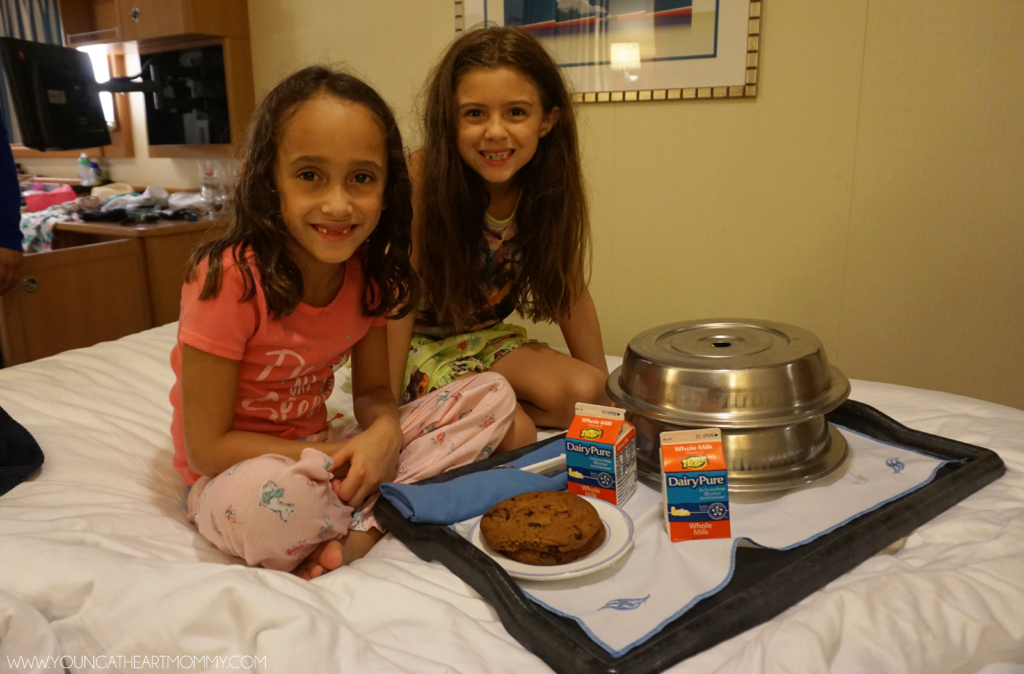 24 HOUR ROOM SERVICE

Complimentary room service is available 24 hours a day (excluding the night before you leave) and trust me, you're probably going to use it. Their menu includes snacks, sandwiches, salads, burgers, pizza, and even soup. This is super convenient when you've had along day by the pool or need a quick bite before going to a show. If traveling with children, I recommend ordering them milk and cookies on the first night. They pair perfectly with a family friendly movie before bedtime! Which by the way, you'll find several classic Disney flicks on your television.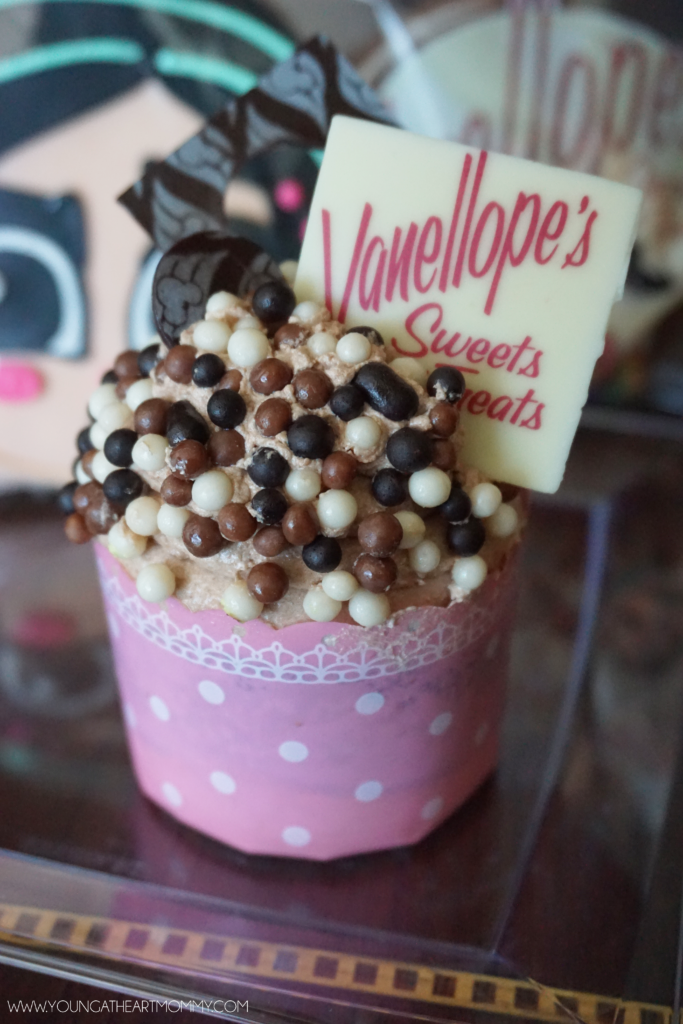 VANELLOPE'S SWEETS AND TREATS
Located on Deck 12, right next to Cabanas, is the sweetest addition to the Disney Dream ship – Vanellope's Sweets & Treats! This "Sugar Rush" shop is based on the popular arcade themed movie, Wreck It Ralph. Guests can purchase pre-packaged candy, cotton candy, cookies, truffles, fudge, ice cream, cupcakes, giant lollipops, macaroons, sundaes, and various flavors of gelato. There's a sugary snack for everyone to indulge in after a dip in the pool. My favorite? The Butterscotch Waffle Crunch ice cream topped with caramel popcorn and toffee pieces. Surprisingly, the prices were very affordable so don't stop yourself from piling on the toppings and hot fudge!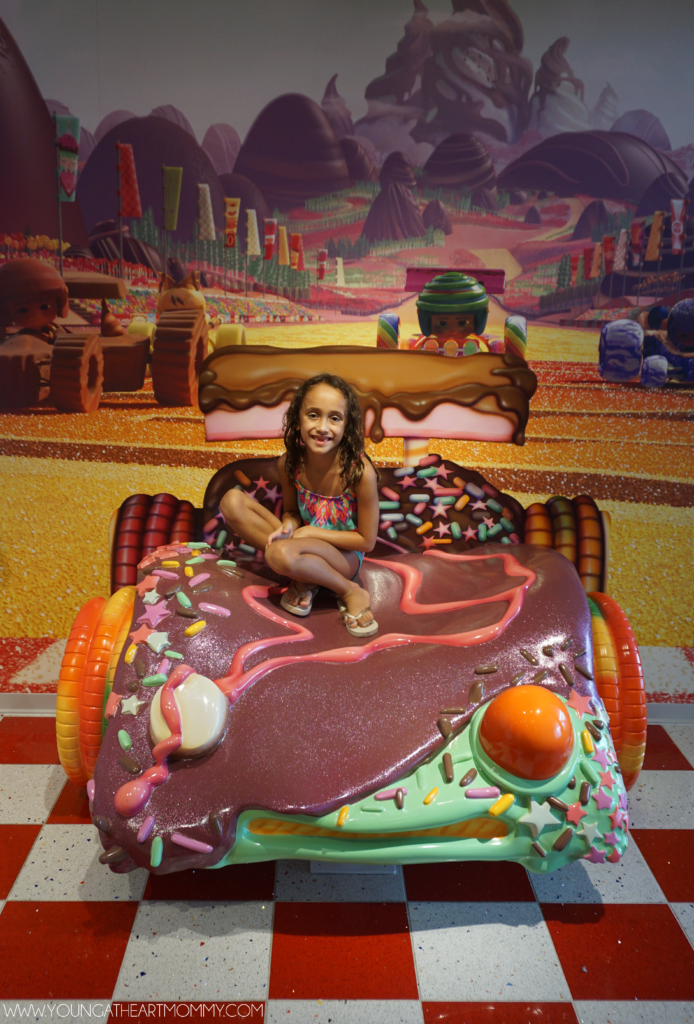 While many of the delectable desserts cannot be taken off the ship and back home, you have plenty of time to satisfy your sweet tooth during your trip. Don't forget the photo opp on Vanellope's race car!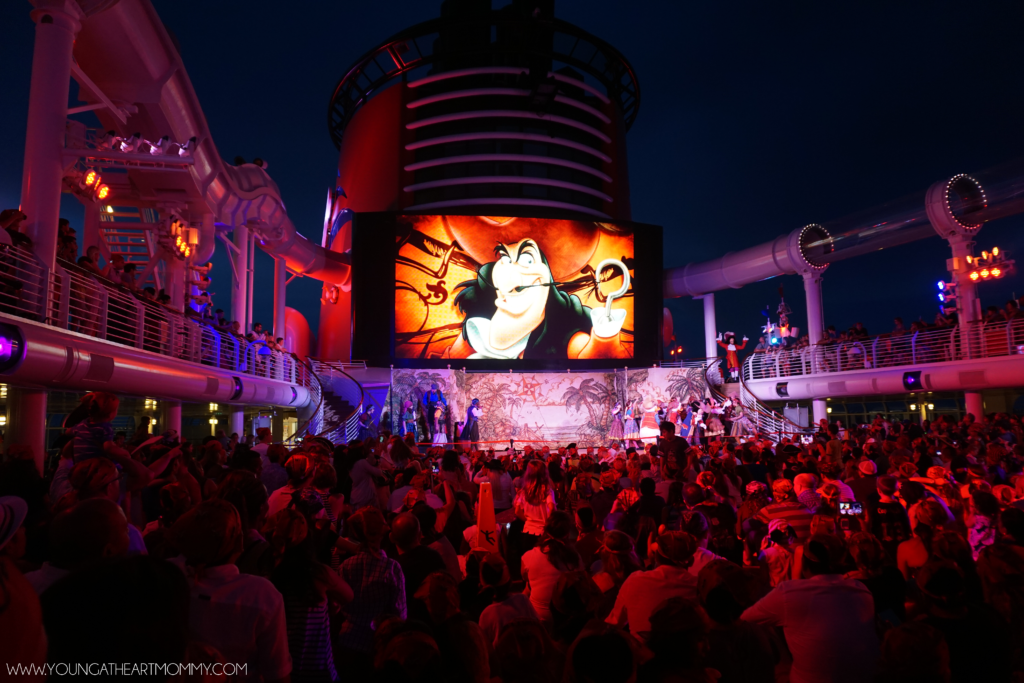 PARTY WITH THE PIRATES

On each Disney cruise, there's one evening brimming with buccaneer fun. It begins with the "Mickey's Pirates in the Caribbean" interactive show which allows guests to become members of Mickey's Pirate Crew. The engaging live action pirate showdown "Hunt Fer Jack" features the infamous Jack Sparrow from Disney's "Pirates of the Caribbean" films.
The climax of the showdown is "Buccaneer Blast," a spectacular fireworks display at sea. As the night rolls on, guests are encouraged to unleash their inner pirate and dance their boots off during "Club Pirate," a family-friendly bash with electrifying music, stunning visuals, and swashbuckling special effects.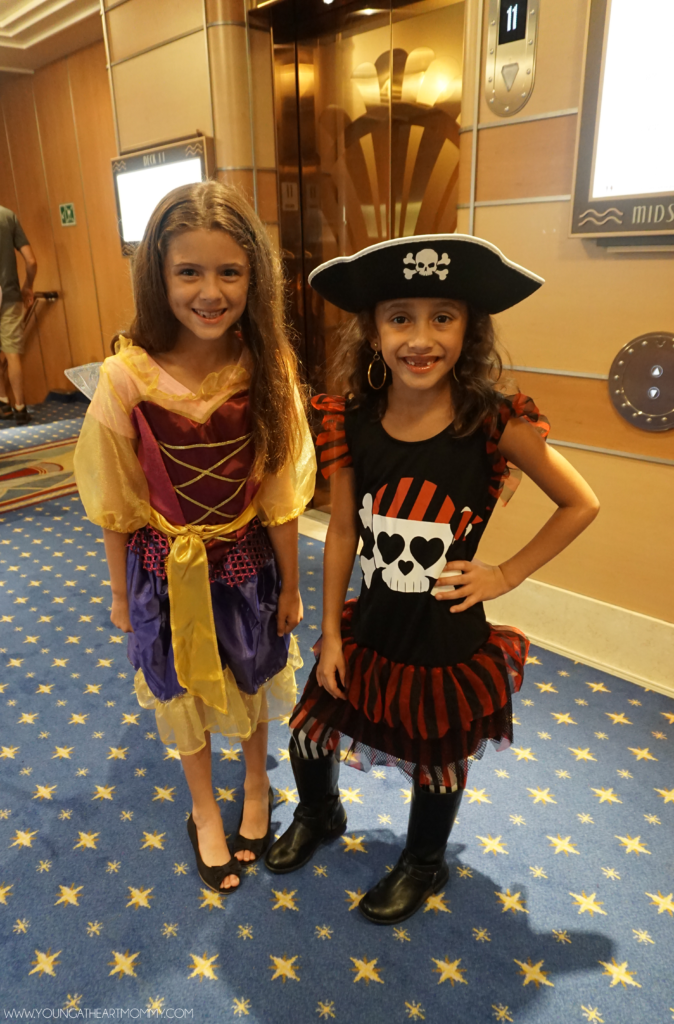 If your crew works up an appetite after all the dancing, grab a jumbo turkey leg and other tasty pirate grub at the buffet.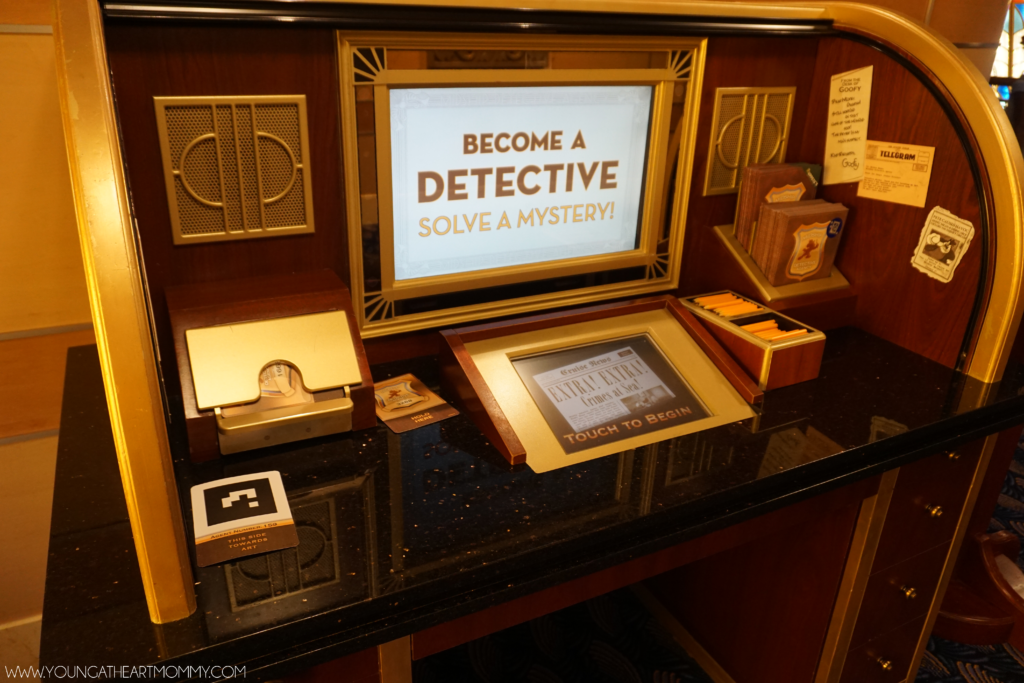 INTERACTIVE MYSTERY GAME

The Midship Detective Agency is an interactive detective game that involves the enchanted artwork around the ship. You have the option of choosing from two cases, the missing puppies or stolen paintings. Both begin on Deck 5 where participants can learn how to play while picking up a ship map, game card, and pencil for jotting down any notes along the way. The game card has a bar code that is used to activate the pieces of art and also track your progress as clues are found. Each stop reveals a new piece of the puzzle which leads to the elimination of suspects.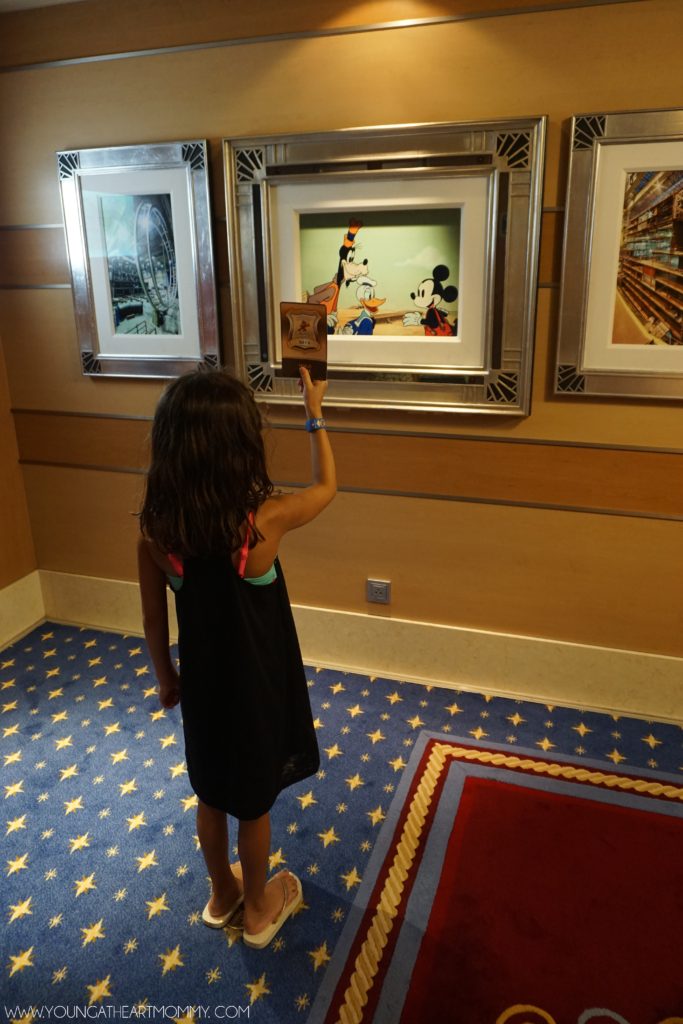 The great thing about this game is that it can be played at any time during your stay. We started our mystery on the first day and didn't finish until the last. The case card is unique and saves all of your progress so there's no need to rush through it.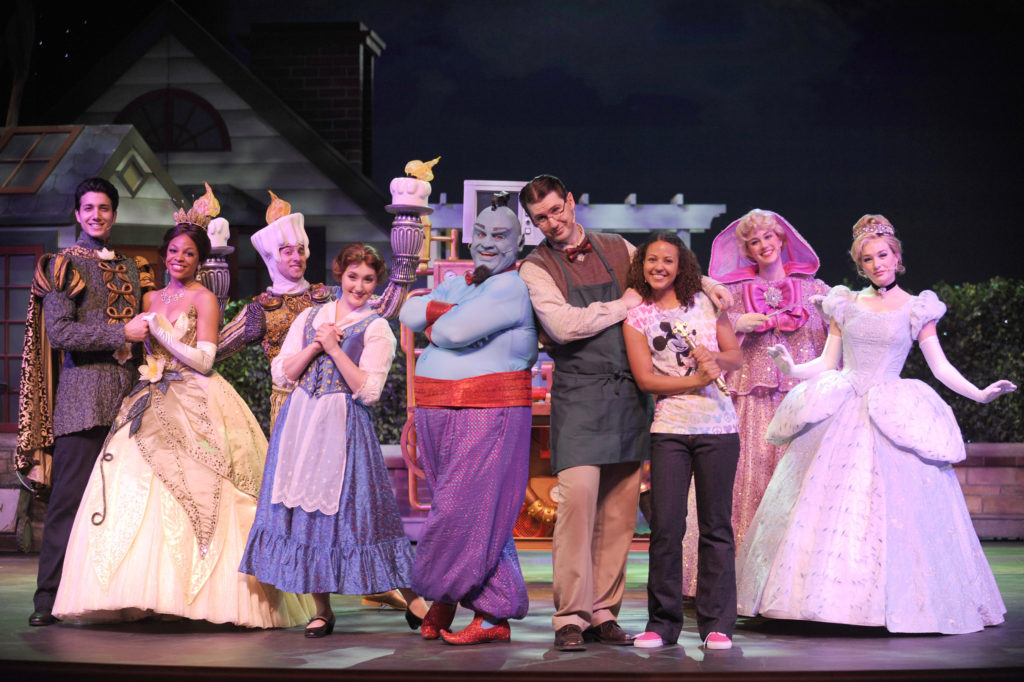 LIVE ENTERTAINMENT
The live shows were one of my favorite parts of our cruise. I regret not attending "The Golden Mickeys" on the first night we arrived but we managed to make the other two, which were phenomenal. The Broadway quality performances are mesmerizing and with two show times available, it's easy to work around your dinner schedule. It does get busy rather quickly so it's best to arrive 10-15 ahead of time so your family can settle in. We all really enjoyed "Villains Tonight", especially when a the characters came running through the audience and interacted with the kids.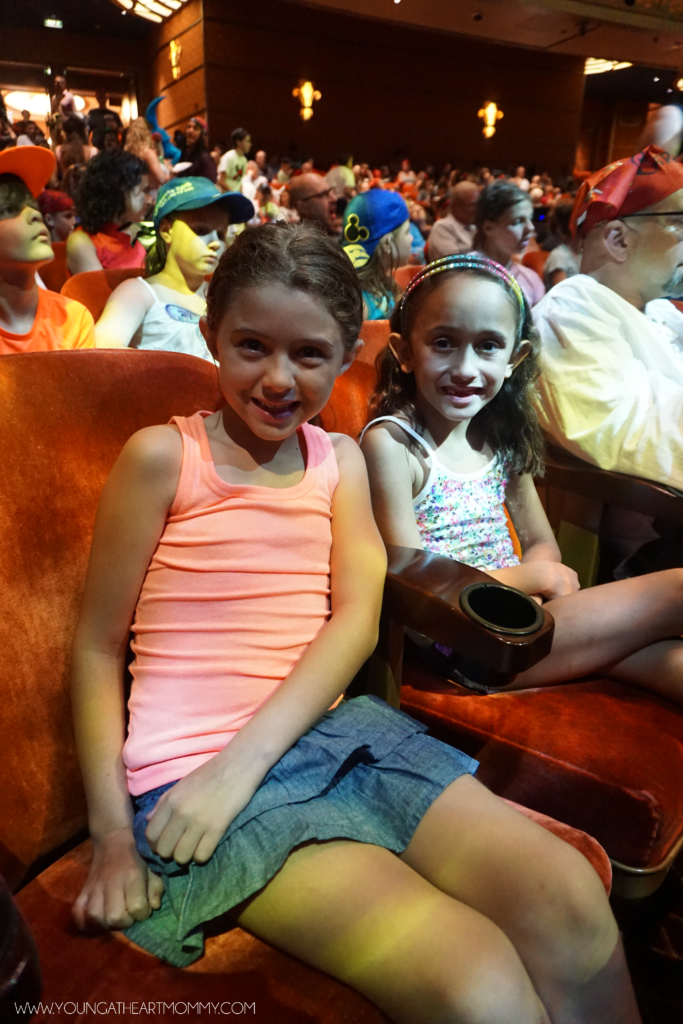 Even if you happen to miss a show or two while on board, you can tune into your TV and catch it later that night!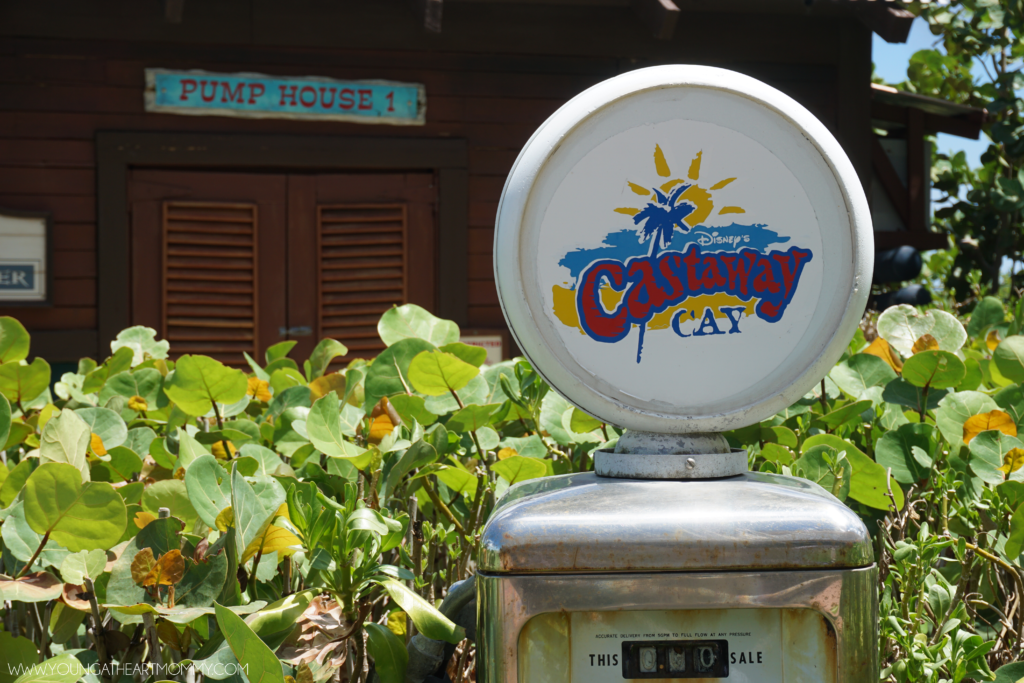 CASTAWAY CAY
Did you know that Disney Cruise Line has a private island nestled away in the Bahamas? It's breath taking! White sandy beaches, crystal clear water, and the best piña coladas you'll ever taste. It really is paradise and you get to spend an entire day exploring the island. There is so much to do and even more to see. This includes a castle shaped water slide and an adult's only beach, Serenity Bay, for rest and relaxation away from the crowds. If traveling with children, I do suggest packing cheap beach toys (shovels, buckets, etc.) and tossing them when you're finished. If not, they're available for sale at the shops scattered across the island. They also sell various Disney themed merchandise and souvenirs.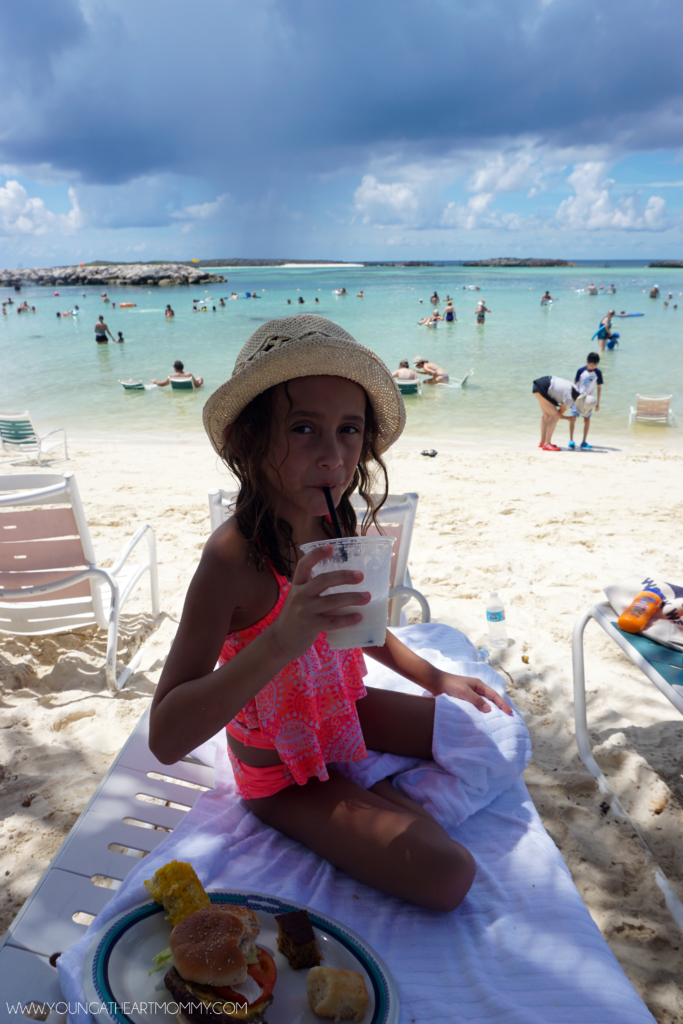 In between sun bathing and digging your toes into the sand, there are several excursions for those looking for an extra activities. Venture into the snorkeling lagoon to explore the sunken Minnie statue or rent a set of bikes for a two-wheel adventure around the island. You can even feed stingrays and go bottom fishing! There are quite a few excursions to choose from and it's best to book these in advance so you don't miss out.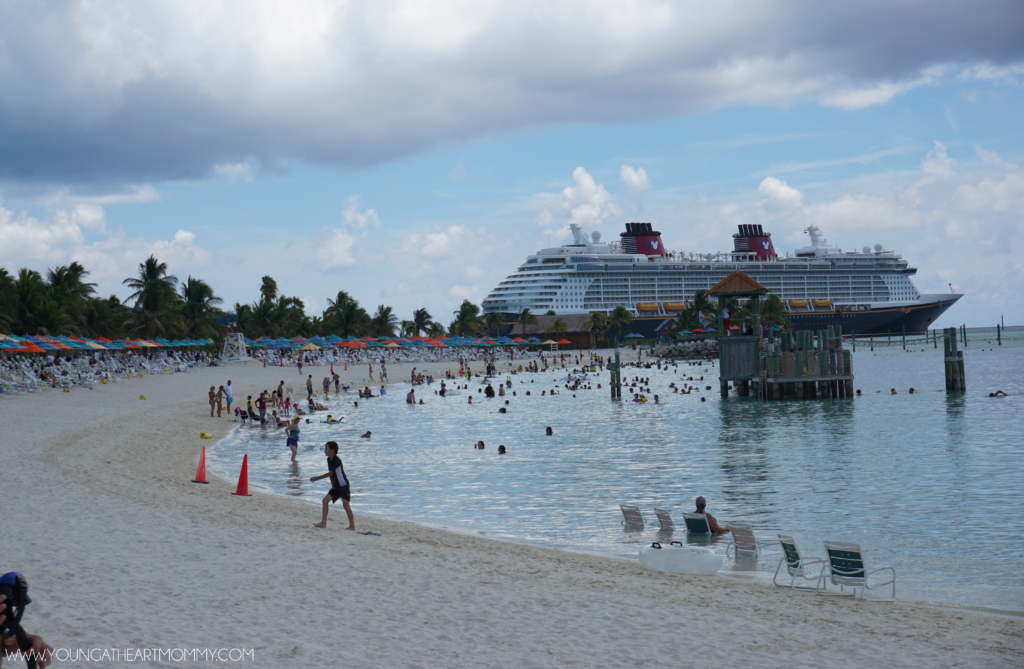 All that fun in the sun can sure work up an appetite. Luckily, we didn't have to go far to get a bite to eat. Cookie's BBQ was right around the corner and their buffet style dining made it easy to grab and go. There were hamburgers, veggie burgers, ribs, and a spicy chicken sandwich that was to die for! The sides included baked beans, corn on the cob, potato salad, fresh fruit, and chips. There was so much food to choose from and we even went back for dessert – chocolate chip cookies, banana bread, and moist pineapple upside down cake!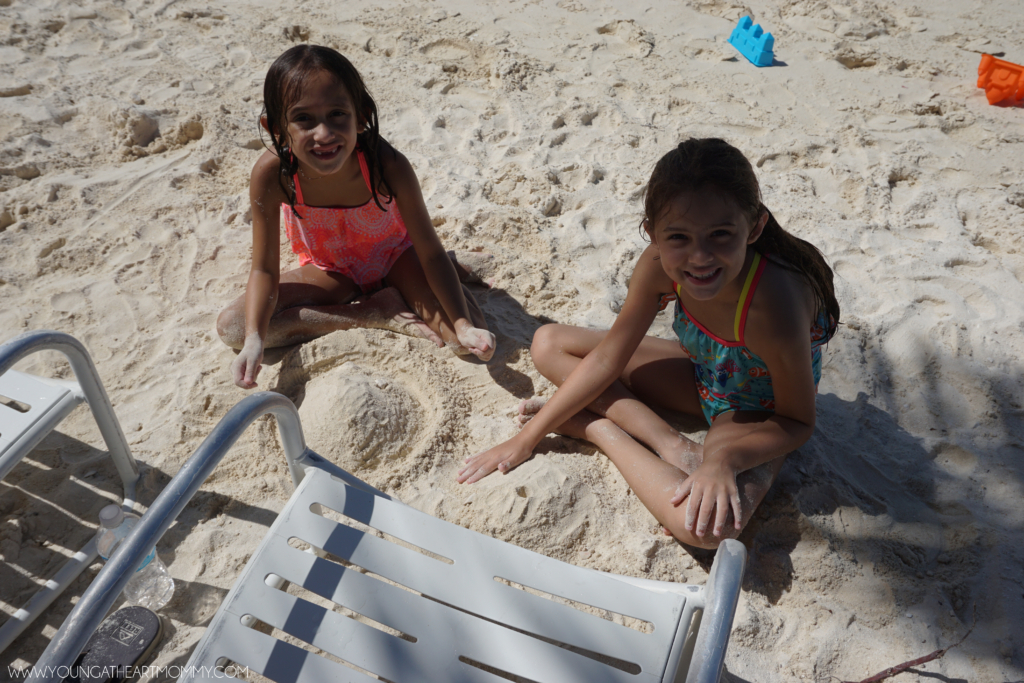 Has your family ever been on a Disney cruise? In the coming weeks I'll be sharing more about our unforgettable experience on the Disney Dream. In the meantime, head over to my blogger friend's pages to see what they loved about the cruise!
Candy from Candypolooza shares all the important details in Coming Home From A Disney Cruise.
First time traveling with kiddos? Tessa at Mama Smith's Blog compiled 5 Tips for Disney Cruising with Preschoolers.
Diana from Being Mommy With Style also shares her excitement and the magic within the Disney Dream Cruise Experience.
Juan from Juan of Words loved the shows just as much as I did. Check out his Disney Dream Adventure too!

Save
Save
Save
Save
Save
Save
Save
Save
Save
Save
Save
Save
Save
Save
Save
Save
Save
Save
Save
Save
Save
Save
Save
Save
Save
Save
Save
Save
Save
Save
Save
Save
Save
Save
Save
Save
Save
Save
Save
Save
Save
Save
Save
Save
Save
Save
Save
Save
Save
Save
Save
Save
Save
Save
Save
Save
Save
Save
Save
Save
Save
Save
Save
Save