Searching for swashbucklin' fun on Pirate Night during your next Disney Cruise? Children can channel their inner scallywag at the Bibbidi Bobbidi Boutique's Pirate League!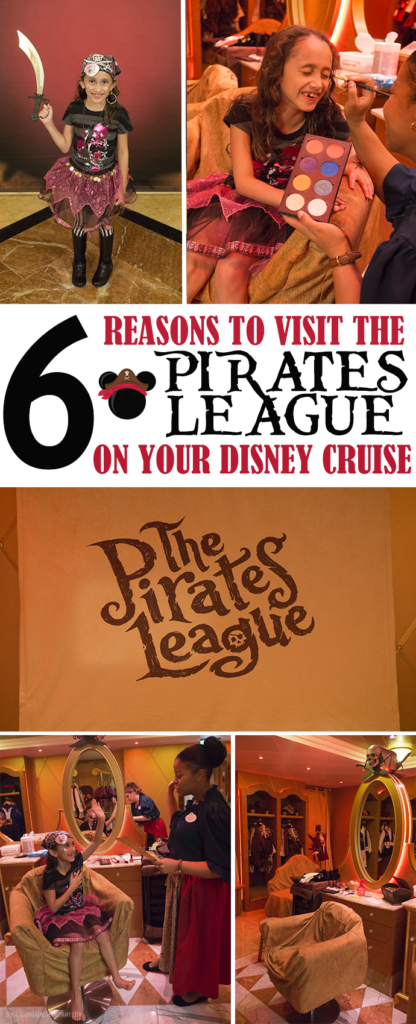 Whether you're a seasoned Disney cruiser or planning your family's first sail on the high seas, there's one firework-filled festivity that all should be prepared for – Pirate Night! After returning from our adventure upon the Disney Dream this past summer, I shared 8 Tips For Pirate Night On Your Disney Cruise, a guide to getting the most magic out of this special night on board. During the Disney Social Media Moms Celebration we were able to explore even more of a new ship, the Wonder, and visit the Pirate's League to prepare for the biggest buccaneer's bash. Located in the Bibbidi Bobbidi Boutique salon, kids between the ages of 3 and 12 are invited to dress up like a pirate before the party even starts. After receiving a new name and taking the official oath, they're transformed into scallywags, maidens, or mermaids to join Captain Jack's crew!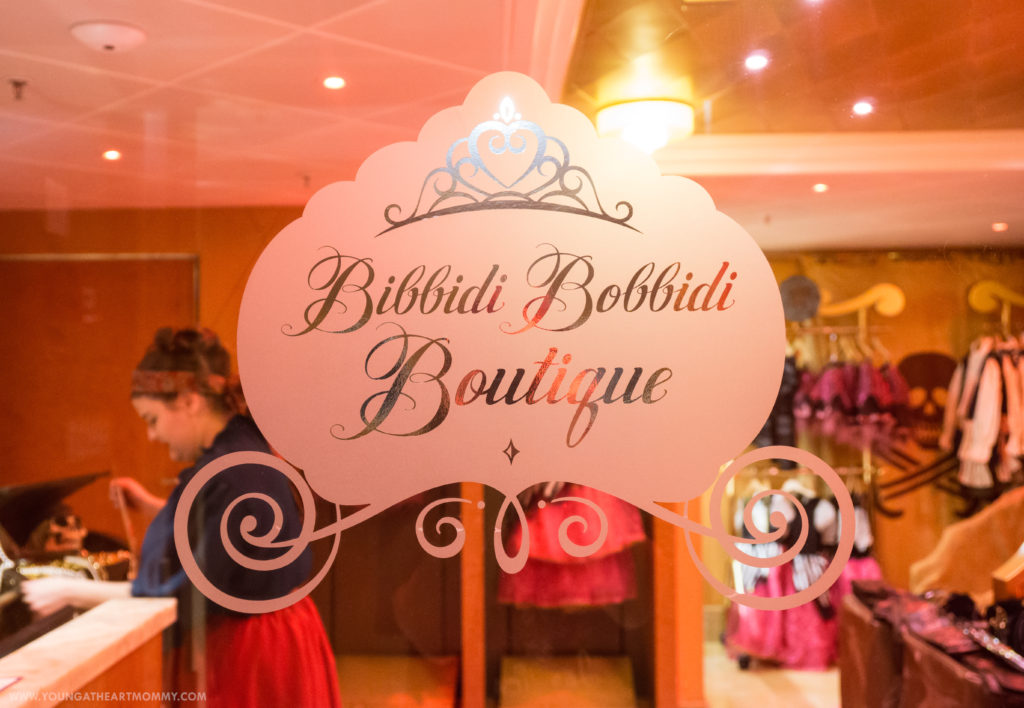 If you've never been to the Bibbidi Bobbidi Boutique at Magic Kingdom, it's considered a magical beauty salon that offers makeovers for princes and princesses. This royal treatment is performed by a fairy godmother in training and includes a head-to-toe transformation. Depending on the package you choose, your child could walk out with a new hair style, costume, accessories, and persona! The same concept is carried over onto the Disney cruise ships only on Pirate Night. Bibbibi Bobbidi Boutique by day and Pirate's League by night. This extra pinch of pixie dust can make the party even more memorable.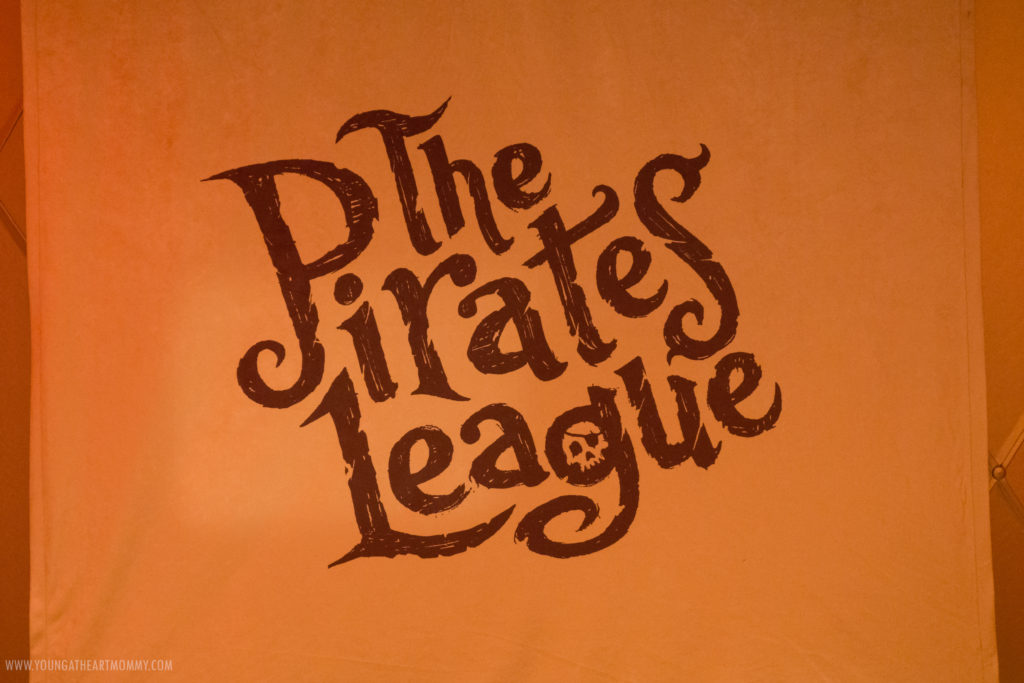 With Pirate Night being such a HUGE part of Disney sailings, here are 6 Reasons You Should Visit The Pirate's League with your family.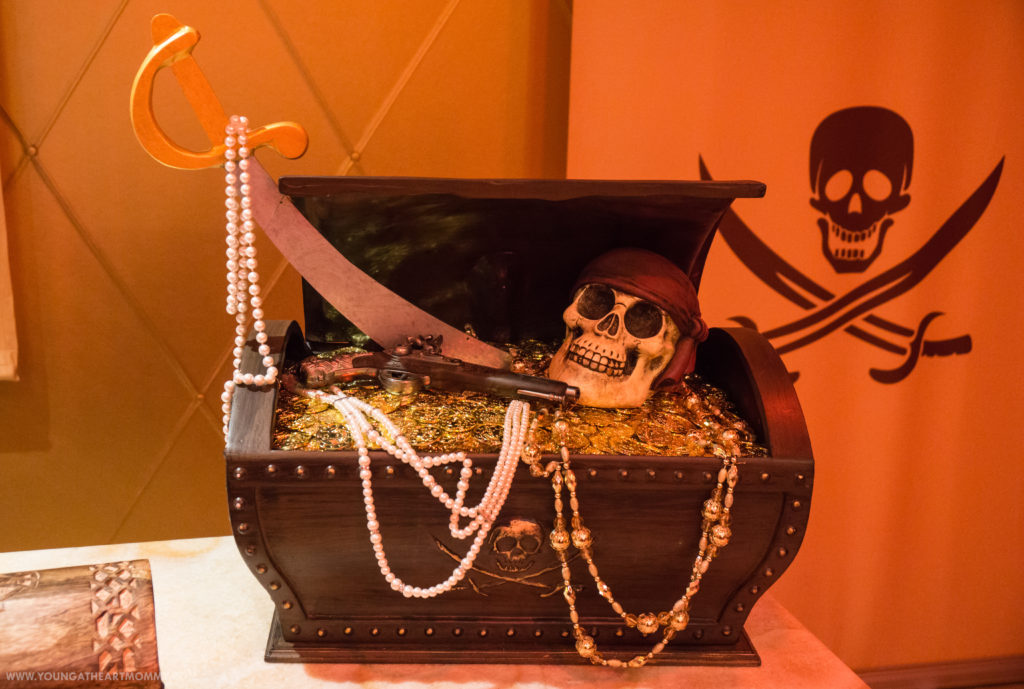 APPOINTMENTS MADE IN ADVANCE
To avoid the crowds and any lines, appointments for The Pirates League are available before you set sail on any of the four Disney cruise ships. This can be done online, once all fees are paid, in the Planning Center of your Disney Line reservation. First time guests can schedule up to 75 days before their sailing date, Silver Castaway Cay Members up to 90 days, and Gold Castaway Cay Members up to 105 days. Even if you're unsure if you will want to use the service, changes or cancellations can be easily made up to 3 days prior to embarkation. On the larger ships, such as the Dream and Fantasy, spots fill rather quickly as space is limited. By making an appointment, you can work around your family's dinner seating and also the evening shows on board.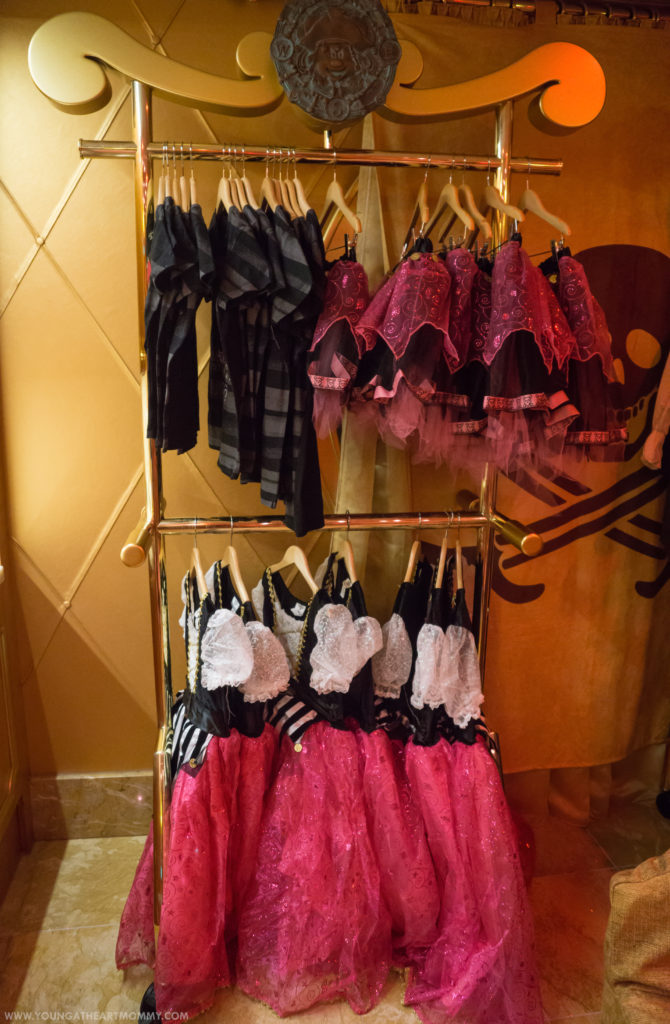 VARIETY OF PACKAGES

Timber-shivering transformations begin with the selection of one of four packages offered. Each takes approximately 45 minutes to complete. There's something for each scallywag, girls and boys, of all ages. Deluxe Maid & Captain are designed for guests ages 3 to 12 while First Mate and Empress makeovers can be given to scurvy dogs of all ages. The following are only available on Pirate Night.

First Mate ($44.95) : Choice of pirate facial effect, a sword and sheath, bandana, earring, eye patch, tattoo and unique coin necklace.
Empress ($44.95) : Shimmering makeup, a face gem, nail polish, lip gloss, a bandana, earring, eye patch, tattoo and unique coin necklace.

Deluxe Maiden ($99.95) : Includes all of the same elements as the Empress Package but with your choice of costume- Empress gown or T-shirt and tutu.

Captain ($99.95) : Includes all of the same elements as the First Mate Package but with your choice of costume- Jack Sparrow, Caption Hook or Bony Pirate.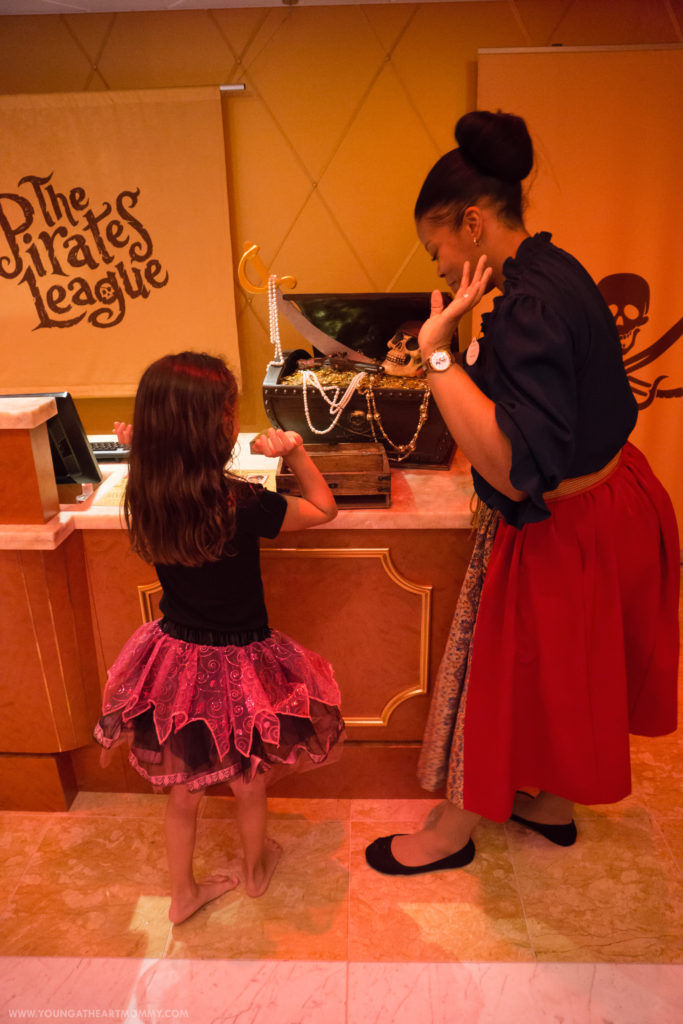 THE EXPERIENCE

Anyone whose sailed Disney or had the pleasure of visiting the Bibbidi Bobbidi Boutique at the parks, knows that each detail of the one-of-a-kind experience is made magical by the crew. No shortcuts will be taken and you won't be rushed through the process. From the moment your family walks into the salon, pixie dust is sprinkled on each and every child. They're greeted and treated by unique one-on-one interaction with their fairy godmother in training. It begins with choosing a package, an outfit if necessary, and rolling a pair of dice to discover their NEW pirate identity. Soon after, they'll be decked out in rapscallion regalia, turned loose on the vessel, and free to roam through the evening's many pirate-themed festivities.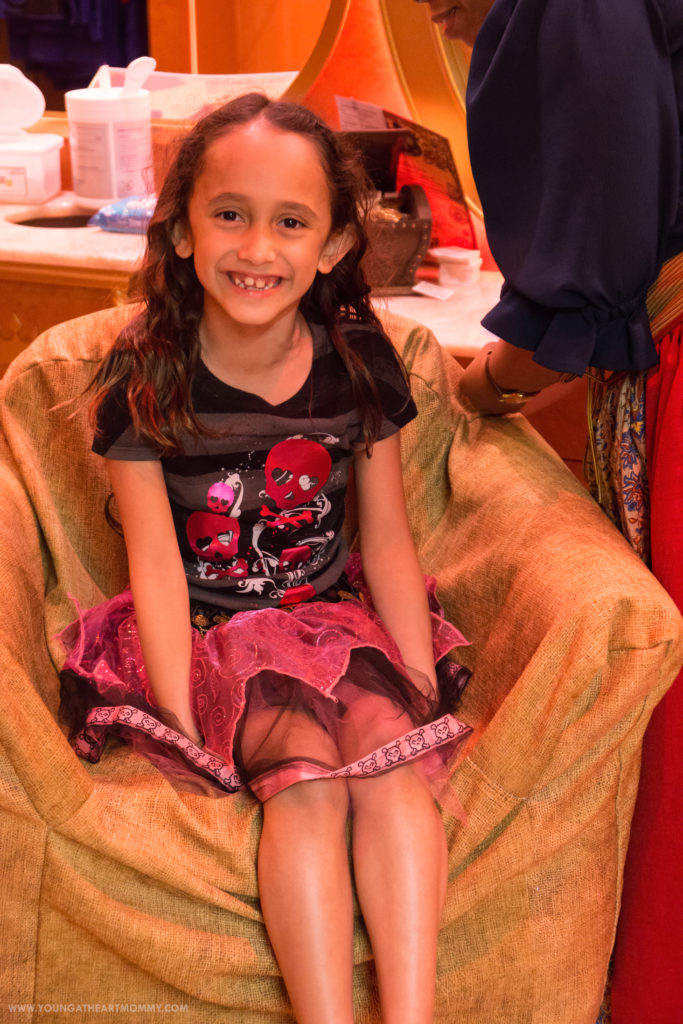 SOUVENIRS TO TAKE HOME

Not only will each buccaneer receive pirate loot to use during the celebration, these goodies can be taken home afterwards and used again. The sword, sash, bandana and eye patch will come in handy if planning another Disney cruise in the future. These are all essentials for a successful Pirate Night at sea or Halloween costume!

AWESOME PHOTOS
During Pirate Night there will be many photo-worthy opportunities with characters, friendly, family, and even Jack Sparrow himself. Whether you're sporting a satin sash or ruffled shirt from home, everyone is encouraged to let their inner pirate out during this celebration. It's a BIG thing so don't hesitate to get into the spirit! Dress to impress and take advantage of your swashbucklin' surroundings. Otherwise, you may be walkin' the plank. Visiting the Pirate League will assist you in doing so. Disney Cruise Line has plenty of photographers roamin' the ship and they always have a camera in hand to capture the memories being made. We loved visiting Shutters, the on-board photography shop, soon after to see all the fun we had. You can purchase a package or single photos to take home with you.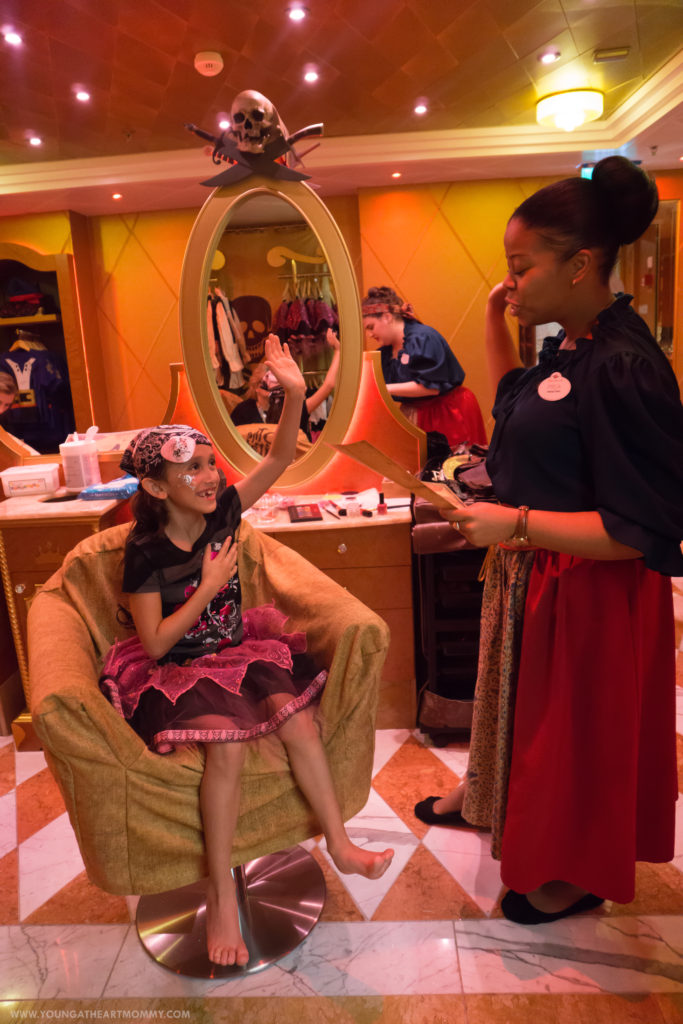 STRESS FREE CELEBRATION
Disney cruises are designed to provide endless imaginative fun for families to entertain all ages aboard. There is so much to do on any given day and while it may seem impossible to do it all, places like the Bibbidi Bobbidi Boutique are there to help you try! Planning a visit to The Pirates League takes the stress out of figuring out what your child will wear during Pirate Night or how in the world you're going to fit all the accessories in their luggage. Don't forget the sword, hat, eye patch, bandana, and boots! Being a pirate takes a whole lot of swashbucklin' swag. They'll receive all the necessary accessories if you choose to purchase a package that includes these items.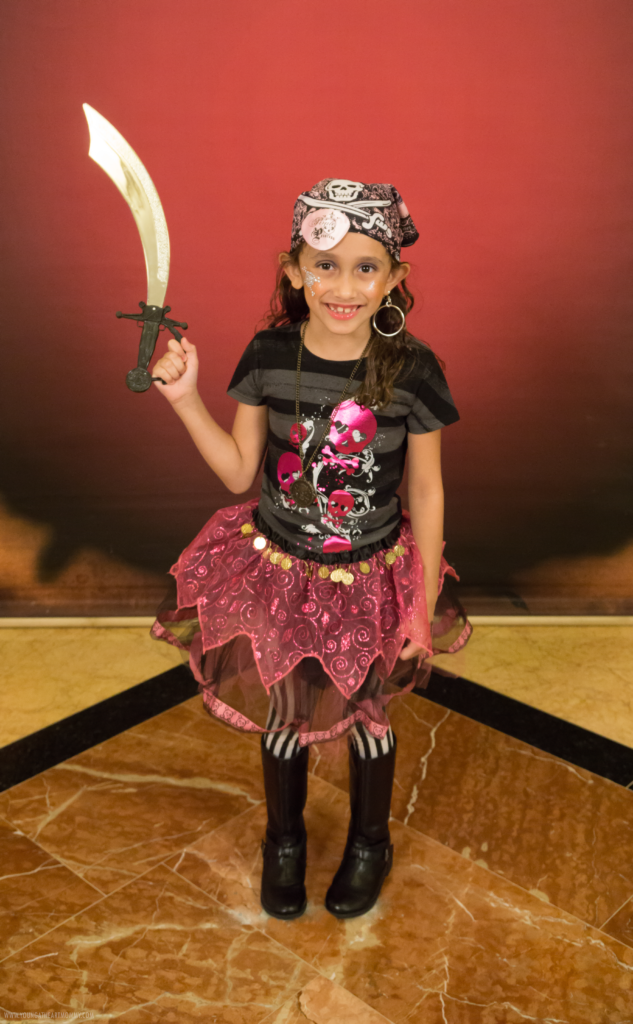 To find out if your sailing's itinerary includes Pirate Night, check the Personal Navigator or Disney Cruise Line Navigator mobile app while on-board the ship. This will include specific dates and times for all activities offered.
Have you ever visited The Pirates League on Disney Cruise Line during Pirate Night?