Make the most of your first Disney Cruise by participating in a traditional Fish Extender exchange. I'm sharing all you need to know and more!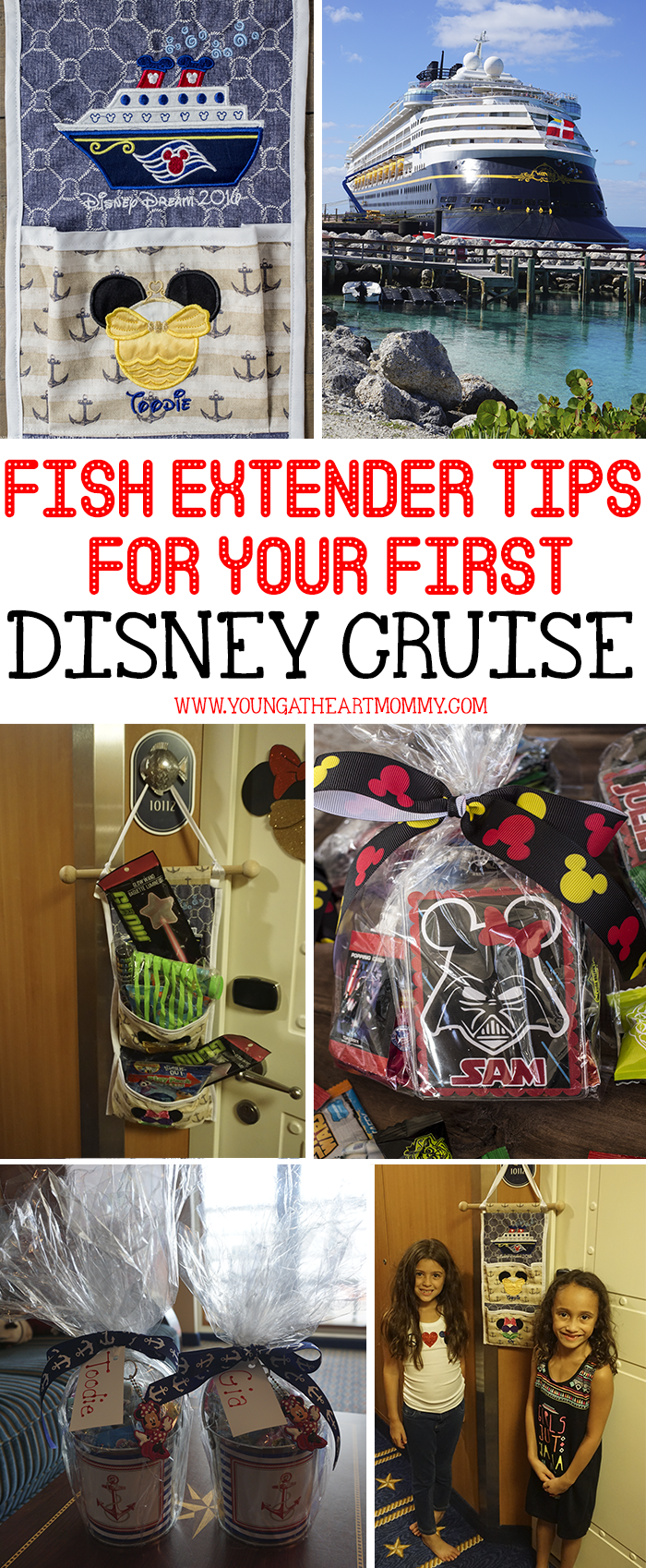 After spending a weekend aboard the Disney Dream during the summertime, we learned a lot about all that goes into making it so magical. From the spectacular fireworks show during Pirate Night to the hidden Mickeys scattered around the ship, you'll find pixie dust in every corner. But before you embark upon the ultimate family vacation, here's a few tips on how you can make your stay even more memorable for the entire family. Many cruisers participate in something called the Fish Extender exchange in which families swap surprises with one other during their voyage. This tradition has been around for almost ten years now and is a ton of fun. Here's everything you need to get started prior to your sail!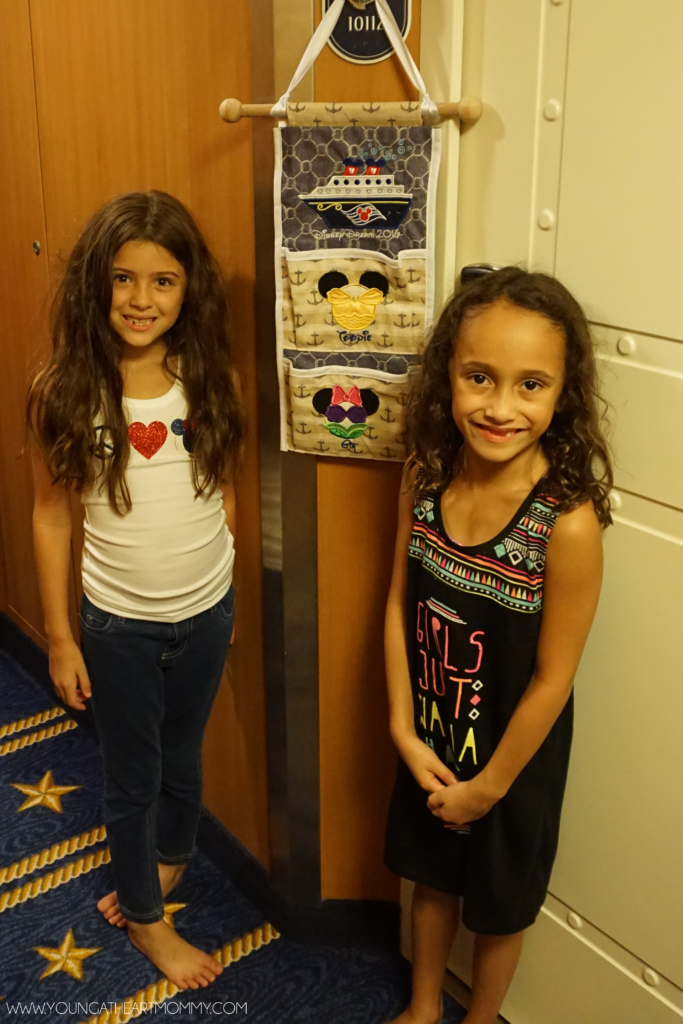 WHAT IS A FISH EXTENDER?

A fish extender can be just about anything, as long as it has pockets to hold goodies from your fellow shipmates. The majority are handmade and store bought. If crafty, sew your own together using Disney themed fabrics or order one from the talented sellers on Etsy. Keep in mind, it should be between 8″ long and 12″ wide, with pockets for each person in your cabin. Each pocket should include the person's name so everyone receives something just for them. If you have a large family, it's best to allow each child to have their own pocket while the adults share a pouch on the top. Those participating will hang their Fish Extenders outside of their doors on the signature pewter fish clip outside of each cabin. You'll see many as you walk around the ship since this is a major tradition for repeat cruisers. It's fun to see other people's designs and stateroom decorations in the process.

HOW DO I FIND FAMILIES TO EXCHANGE WITH?

The best place to connect with participating families is on the DISBoards (The DIS Disney Discussion Forum), where you can locate your specific sailing date thread to chat with others on your cruise. Also, you will find that each sailing date has a Facebook group in which fellow cruisers can chat. Here is another place to find families interested in exchanging. Since you will be in contact with the families you are trading with, ask them a few questions about what they like or who their favorite Disney character is. That way, you can give them something they will truly appreciate and use on the cruise.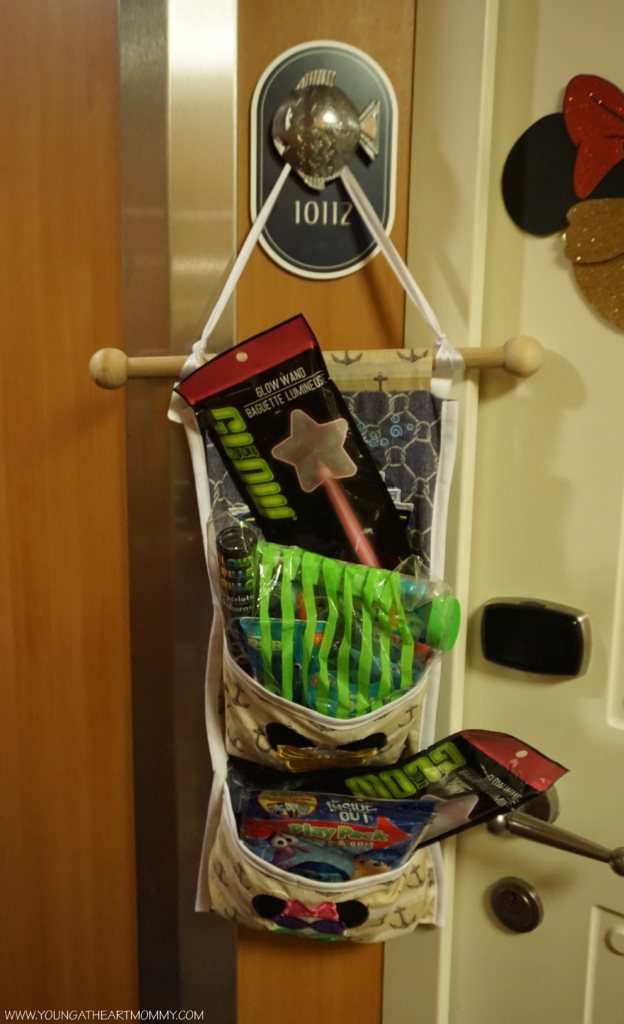 WHAT GOES IN THE FISH EXTENDERS?

Fish Extenders can be filled with anything from store bought goodies to homemade loot. Think small and practical. Don't try and stuff your suitcase with 27 tumblers and a pile of Mickey beach towels. The gifts are usually cruise themed and can be used during the recipients trip. Here are some ideas: magnets, buttons, hand sanitizers, coloring books, crayons, packaged candy, specialty treats from the state or city you live in, koozies, tote bags, soaps, key-chains, autograph books, lanyards, Disney pins, luggage tags, glow sticks, eye patches for Pirate night, mini flashlights, stickers, bracelets, etc. Many of these are items you can find at the dollar store or online on Etsy. I always search in Target's dollar section because they have a ton of cute Disney merch. You can practically add Disney magic to anything by personalizing it with stickers or embellishments. Don't spend an arm and a leg buying things. You can participate with more families if you keep it affordable.
Also, bring a few extras because it's not uncommon for others to go around and anonymously sprinkle a little pixie dust in your pockets. Spread the love and put a smile on a fellow cruiser's face!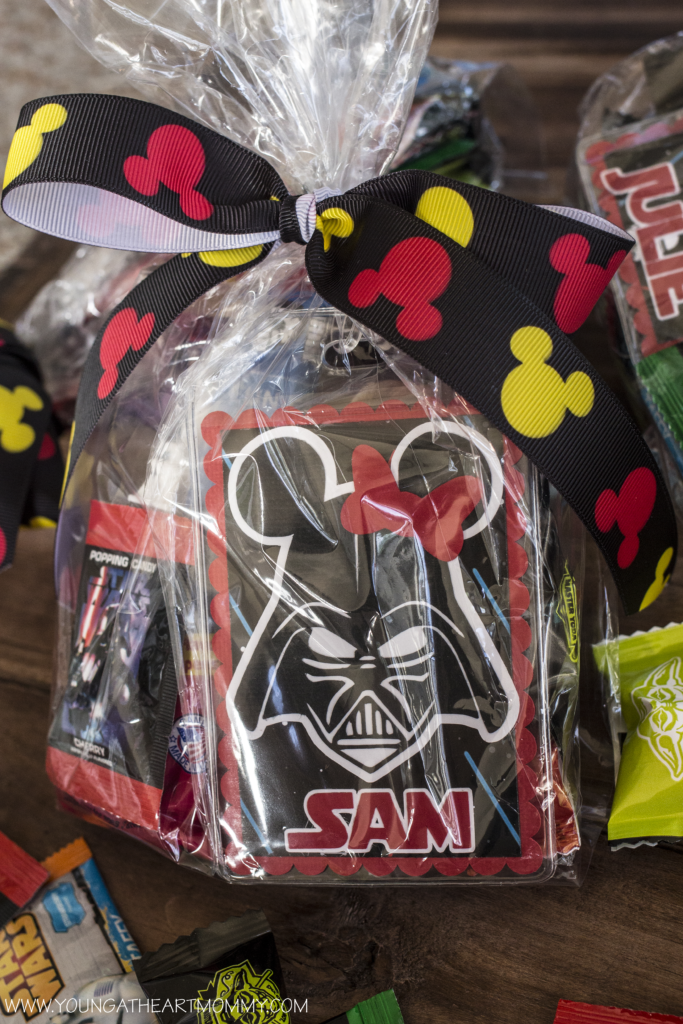 DO WE HAVE TO PARTICIPATE EACH DAY?
No, of course not! Daily participation is optional and discussed beforehand. Prior to sailing, you should be chatting with those you will be exchanging with, even if it's just two or three families. Whether you connect through a Facebook group created specifically for your travel dates or on the DISboards, you will notice that many experienced cruisers are comfortable swapping once a day. This is not expected & is something you can agree upon with those you are trading with. There are many newbies that are fresh to the Fish Extender game that would be more than willing to keep the process stress free without pressure. From experience, I found dropping gifts off once a day manageable, usually at night before we headed to dinner. That way, everyone returns to their cabins and are greeted with a small surprise to end the night. Remember, there is A LOT to do on the cruise so don't over extend yourself. Keep it fun!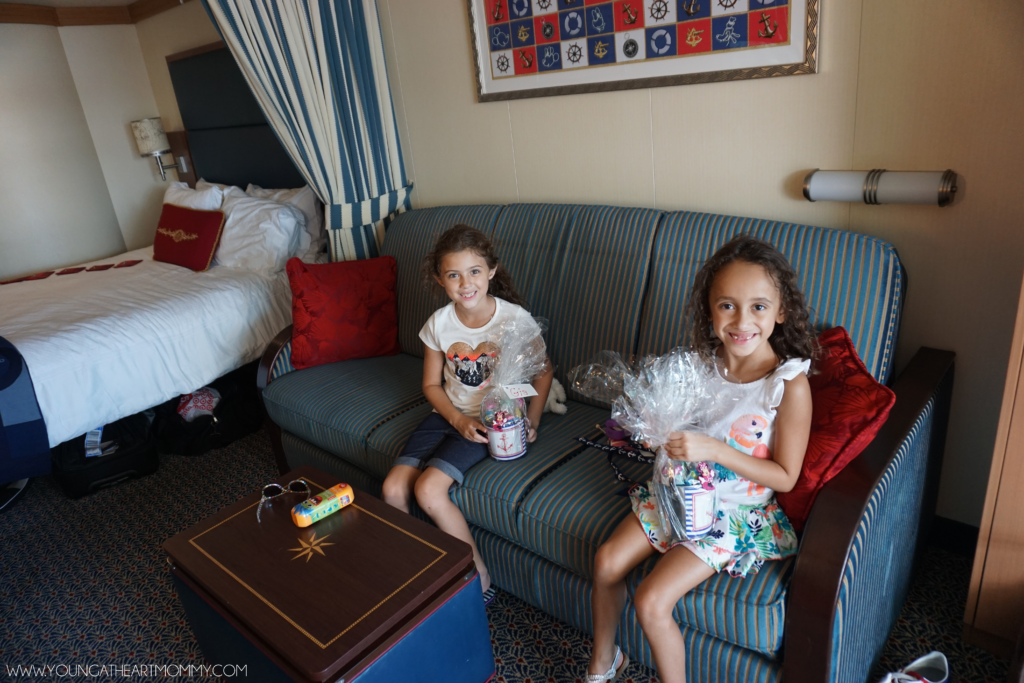 WHY SHOULD WE PARTICIPATE?
Participating in the Fish Extender exchange is one way to connect with other families and also experience the true nature of your one-of-a-kind Disney cruise. The kids absolutely love coming back to their rooms to find goodies galore stuffed in their pockets. It's all in good fun and a way to collect even more memories during your travels. A little magic can go a long way and this new tradition can be repeated if you decide to sail Disney in the future. Think of it as a "Secret Santa on the high sea!"

Save
Save