I experienced a slice of paradise on Disney's Castaway Cay island during #DisneySMMC. All opinions are my own!
Life is better with a little sand in between your toes, especially when it's at Disney's beautiful Castaway Cay island. Here's all of the reasons to love this tropical paradise located in the Bahamas.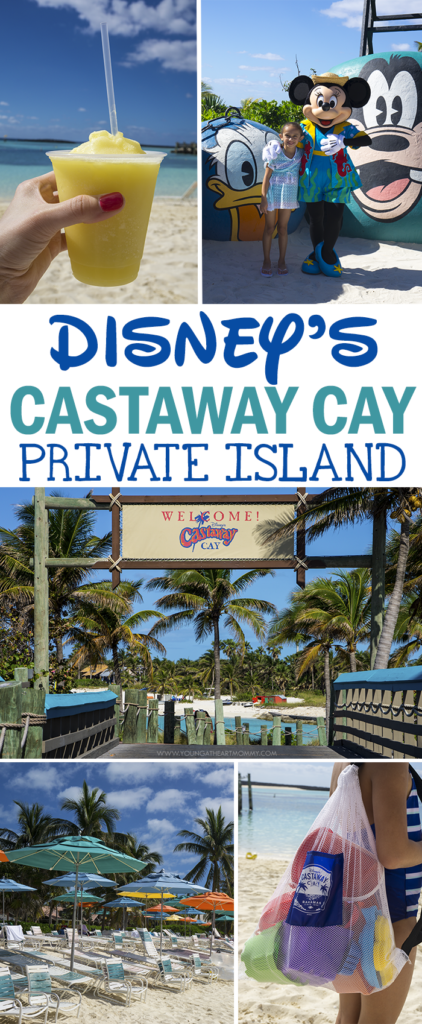 One of my favorite parts of the Disney Social Media Moms Celebration was the port of call paradise called Castaway Cay. It's been a highlight of the itinerary for our past two sailings! This serene stretch of beach is lined with lounge chairs, colorful umbrellas, and beautiful sea shells hiding in the sand. Only Disney Cruise Line passengers have the pleasure of experiencing this private location nestled in the Bahamas. Once you have a chance to bask in the sunshine and explore the tropical oasis in depth, it's hard to take that tram ride back to the boat at the end of the day!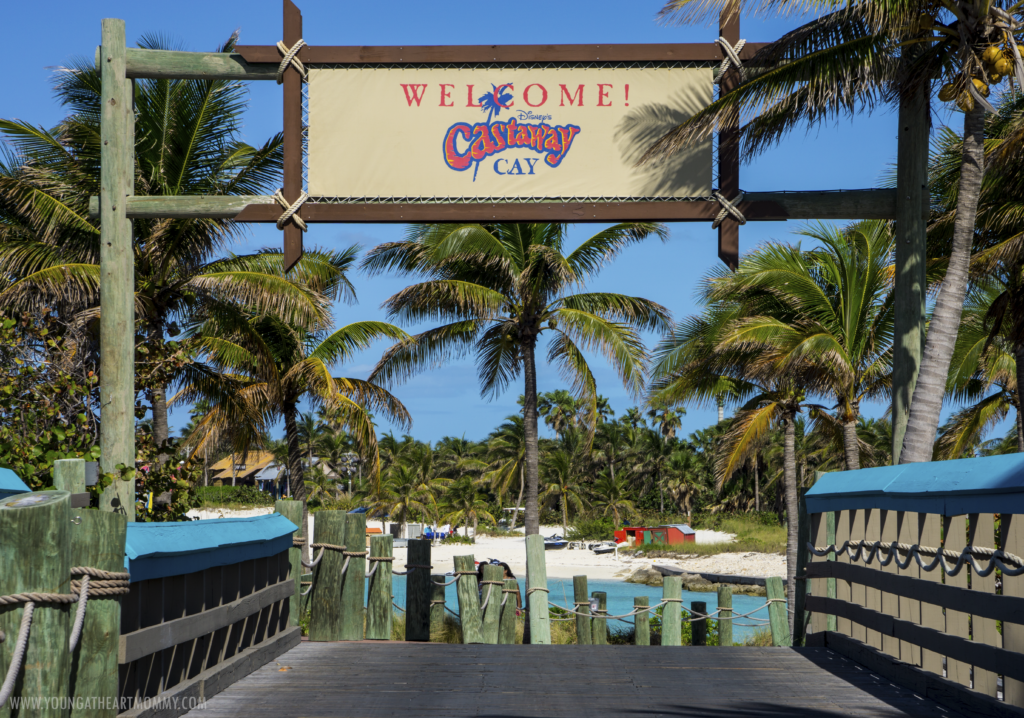 While we're surrounded by beaches here in South Florida, there's nothing like the atmosphere of Castaway Cay and the Disney details that are scattered across the entire island. It's one family-friendly destination with a TON of things to do, including an adult only area and excursions for all ages to enjoy. I guarantee you'll love this slice of heaven just as much as we did and here's all the reasons why.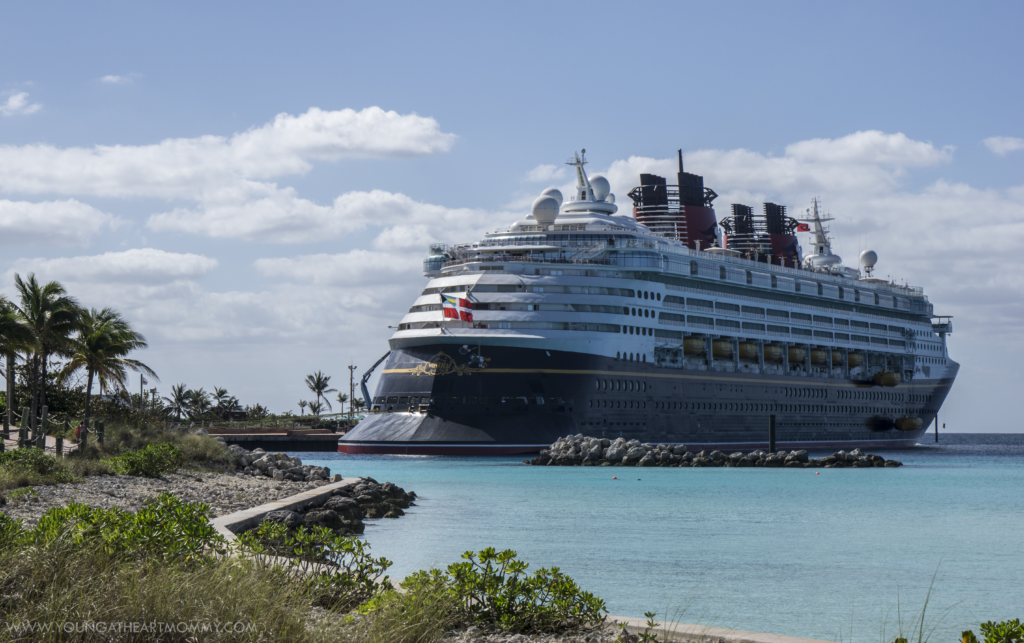 FULL DAY TO EXPLORE AT YOUR LEISURE

On Castaway Cay there are various fun-filled adventures and excursions available to keep you busy through the length of your visit. While everyone is encouraged to take advantage of the sights and surroundings, scheduling additional activities is completely up to you. Seasoned cruisers who have seen it all may want to take this time to stay on board and enjoy the amenities while the ship is less crowded. While first timers savoring each and every moment of their sailing will probably be hopping from one excursion to the next.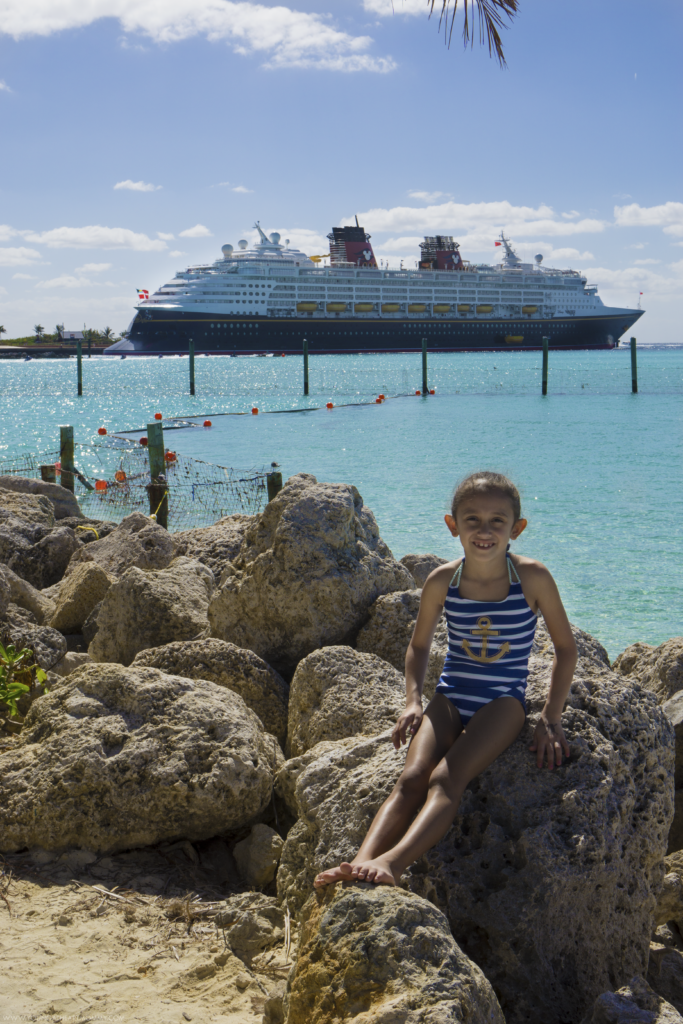 Even if relaxation is your goal, lounging by the crystal blue ocean with no plans at all isn't that bad of an idea. Since the ship docks very early in the morning, you have the entire day to explore at your own pace. For those reluctant to stay in the sun for hours on end, the tram frequently runs back and forth from the ship to hot spots on the island.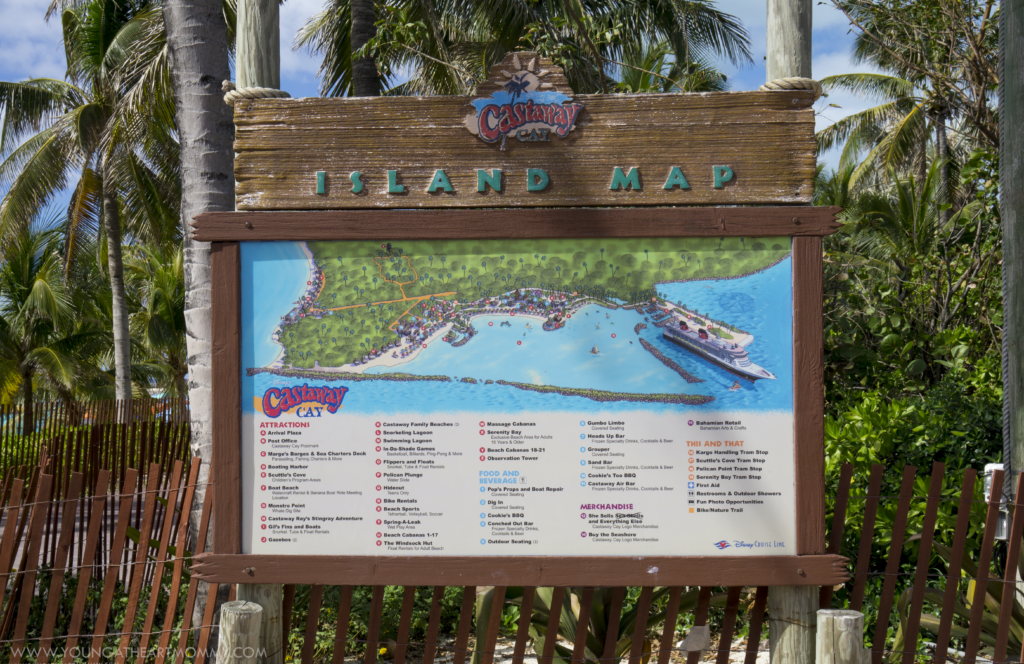 EXCURSIONS FOR EVERYONE
If you're an adventurous traveler, Disney Cruise Line has specially selected excursion packages to choose from. I recommend the 3-in-1 Castaway Cay Getaway Package that includes snorkel equipment for the day, one hour bike rental, and a float/raft rental. This costs approximately $40 per person but provides families with multiple activities to stay entertained and busy. The snorkeling alone (ages 5 and up) is worth the price because the island has its own Snorkeling Lagoon with trails, sunken treasures, sea creatures, and hidden magic underwater just waiting to be discovered. Since the water is crystal clear you can count on perfect visibility. Great time to bring that Go Pro! Other excursions include the Glass Bottom Boat Scenic Voyage, Castaway Ray's Stingray Adventure, parasailing, paddle boating, kayaking, and more.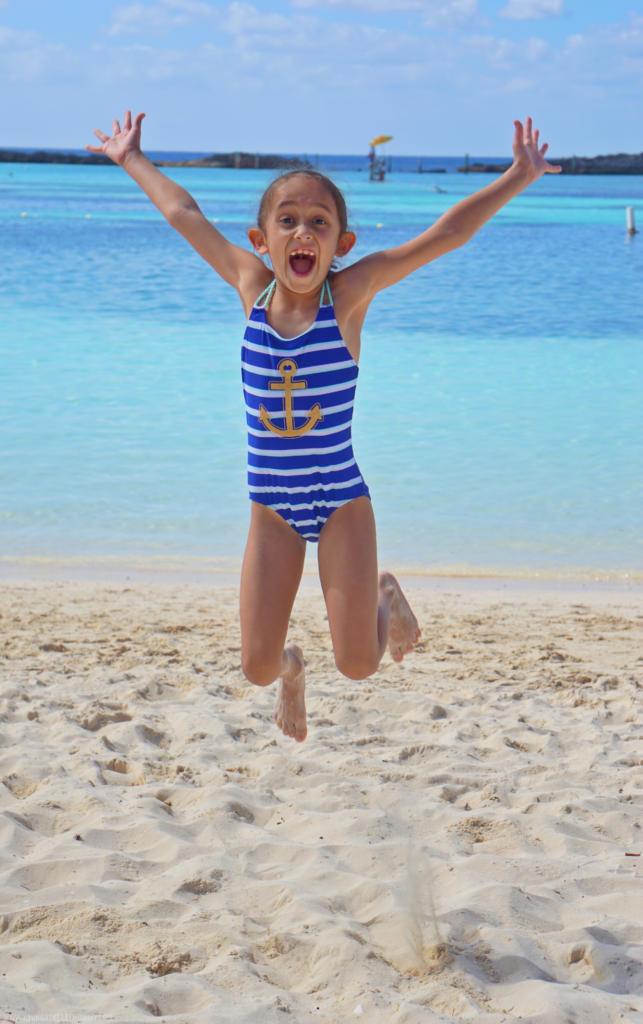 LUNCH AT COOKIE'S BBQ
All that fun in the sun and salt water can really work up an appetite. When hunger kicks in, head over to Cookie's BBQ for a delicious lunch. This meal is included in your fare and does not cost anything extra to enjoy. There will be a variety of foods to choose from like fresh fruit, hamburgers, hot dogs, pork ribs, Mahi-Mahi, and the BEST spicy chicken sandwich you'll ever have! Sides include potato chips, Coleslaw, potato salad, corn on the cob, and garlic & mozzarella flatbread. They also have dessert- chocolate chip cookies, pineapple upside down cake, and banana bread. See why it's virtually impossible to starve on vacation? Disney loves to feed their guests, on land or sea! This dining option is similar to Cabanas on-board the ship, providing complimentary beverages and even an ice cream cone station.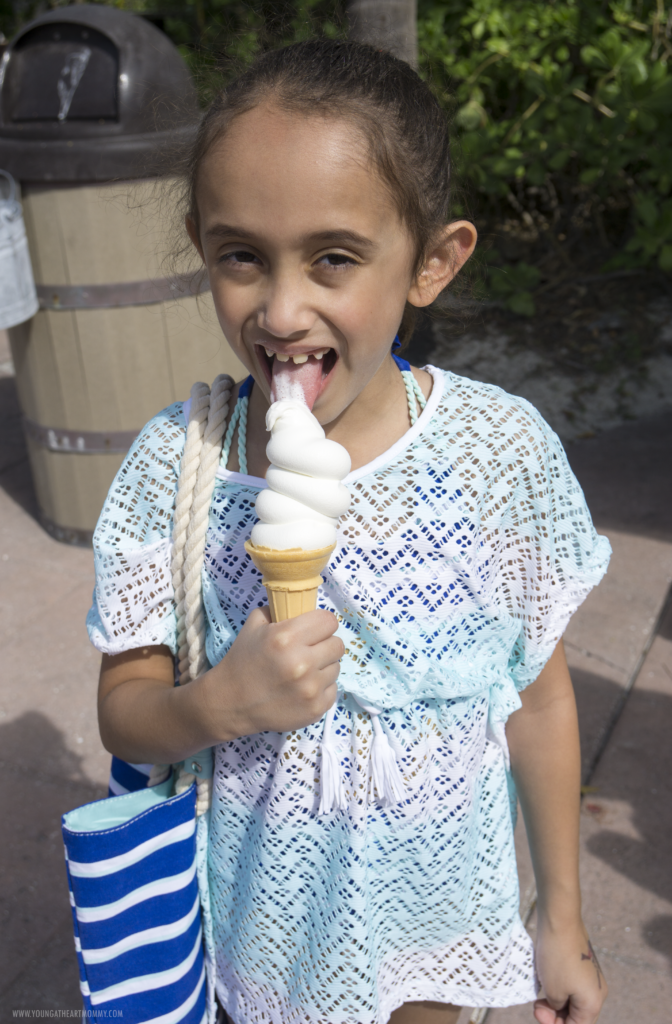 CHARACTER EXPERIENCES
At Castaway Cay there are plenty of character experiences during the meet & greet gatherings located in different areas of the island. The talented Disney photographers are also on site to capture special memories and add them to your existing Shutters account. Since most guests are busy with excursions, the lines aren't painfully long and the staff gets you through quickly to ensure everyone has a meaningful one-on-one interaction. Sometimes getting a photo with your favorite character can seem impossible on the ship itself because everyone swarms at their arrival and there's so much going on at one time. During our second cruise it was a huge relief that we were able to do this during port day AND I kind of love the beautiful blue ocean behind them!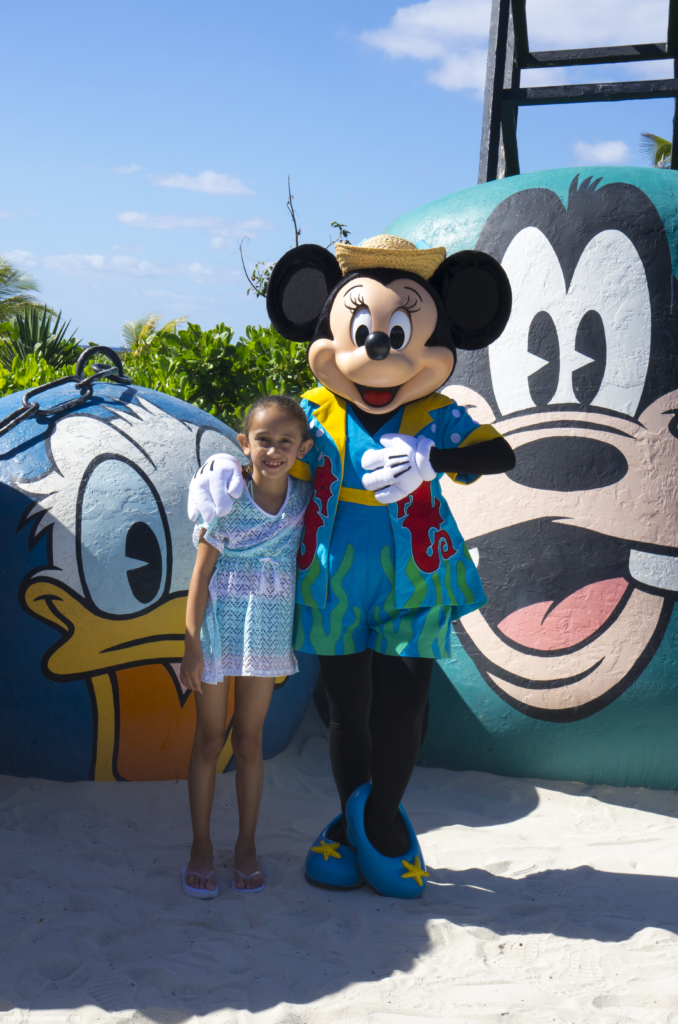 SERENITY BAY FOR ADULTS
Disney has it all figured out, even miles away. They know adults need time of their own to unwind and decompress. Escape the crowds, kids, and everyday worries at the adult only area on the island – Serenity Bay. It's time to kick back, relax, and grab an ice cold cocktail! Here you'll find a quiet stretch of beach, local bar, snorkeling area, and restaurant for those 18 and up. The activities in this section may be limited but you can still rent a cabana, get a message, enjoy good food, and just soak up the sun in peace. There is even a separate tram to take you to this part of the island and back.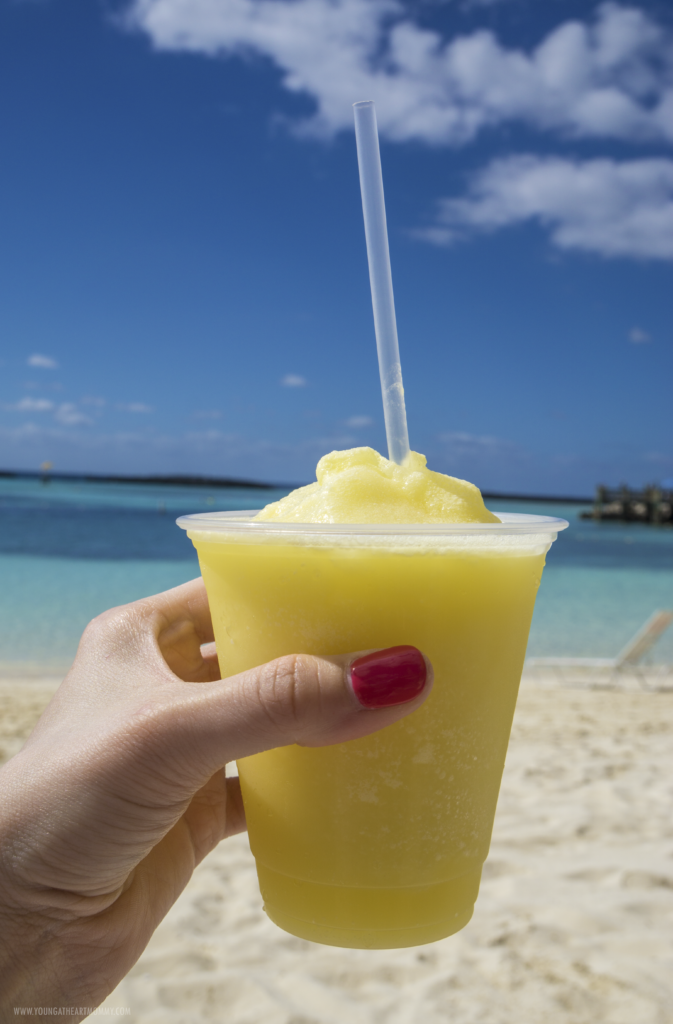 FAMILY BEACH

If traveling with children, the Family Beach is the ideal spot to spend a good portion of your day. This is the main beach of the island and is closest to the ship. When disembarkation begins, you can get there by walking or taking a short tram ride. The majority of the activities are located in this area and in close proximity. This includes the souvenir shop, bathrooms, rentals, hammocks, and Snorkeling Lagoon. It's also near Pelican Plunge, the 2,400 square foot floating platform that houses TWO water slides and a huge bucket that dumps water on those willing to get wet underneath it! It's a quick swim from the shore and totally worth it.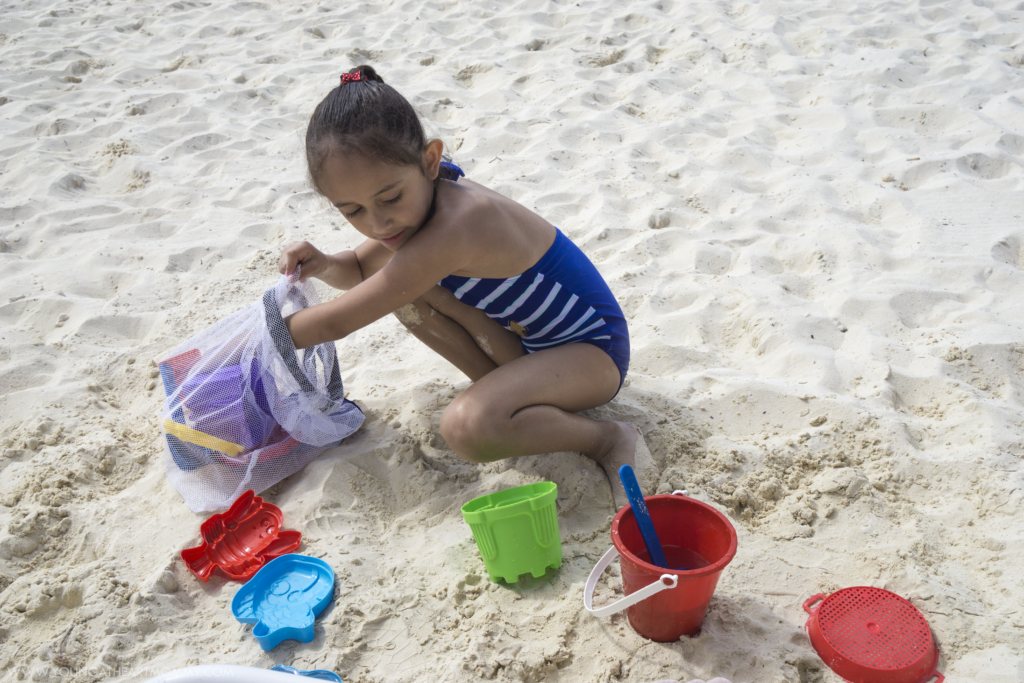 It's best to arrive early, grab a few chairs, and find a nice shady spot under the umbrellas to build sand castles!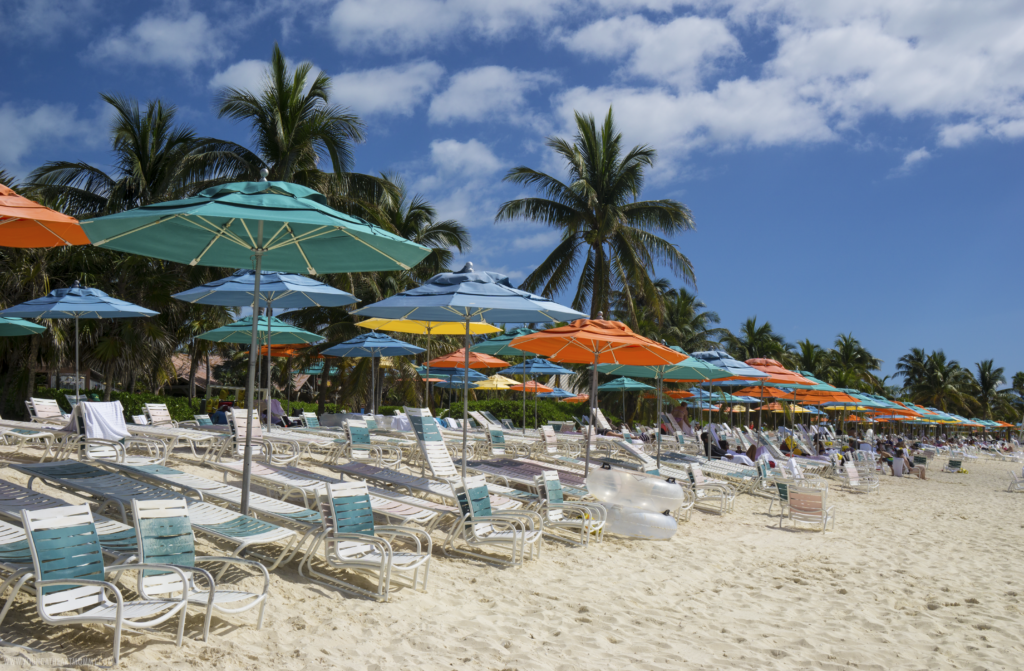 SHOPPING & SOUVENIRS
Castaway Cay merchandise is available at the main souvenir shop, She Sells Sea Shells…and Everything Else, located closest to the dock. Here guests can purchase t-shirts, hats, pins, water bottles, key chains, magnets, and other exclusive items with the island's logo on them. The best part about this Disney-fied shopping experience is that everything you buy can be delivered to your stateroom for you. You can also find necessities like bathing suits, cover ups, sunscreen, towels, sand toys, and other beach essentials needed for the day.

The second shop, Buy the Sea Shore, is located near the starting line of the Castaway Cay 5k. It offers similar items and also race related merchandise.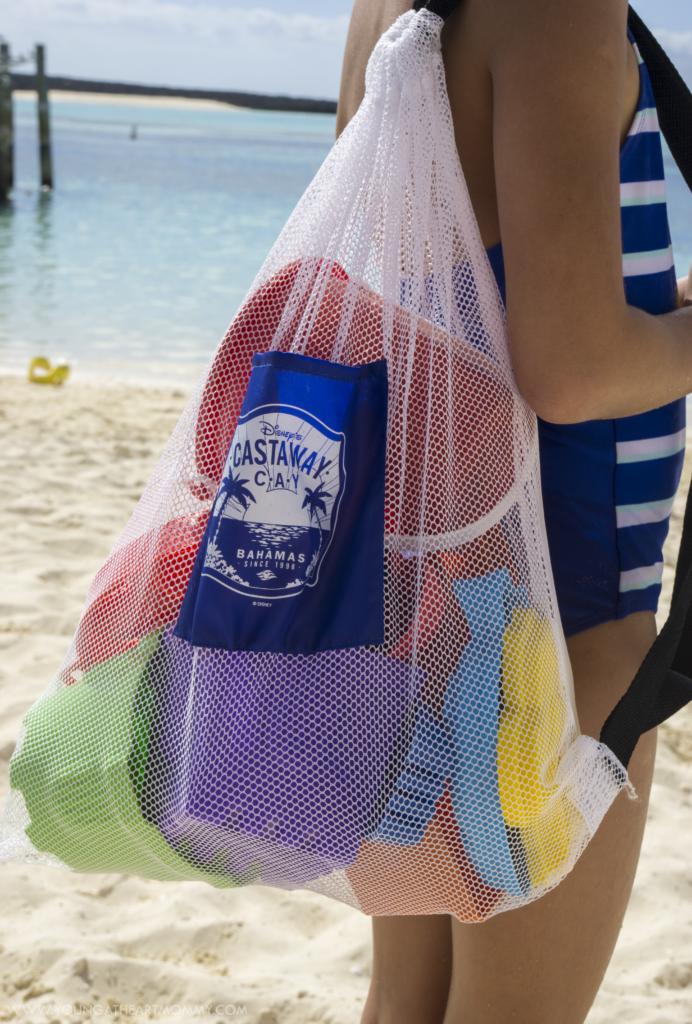 CASTAWAY CAY POST OFFICE

In true Disney style, above and beyond, Castaway Cay has it's very own post office! You can send mail, a postcard, or even a message in a bottle souvenir to your friends back home – signed, sealed, and delivered with an exclusive Castaway Cay postmark you can only get on the island. While it will probably take a while to actually arrive, long after you return home, it's all in good fun. Keep in mind that you do have to bring your own postage/stamps from the country you are from. If not, have cash on hand to purchase them from the post office.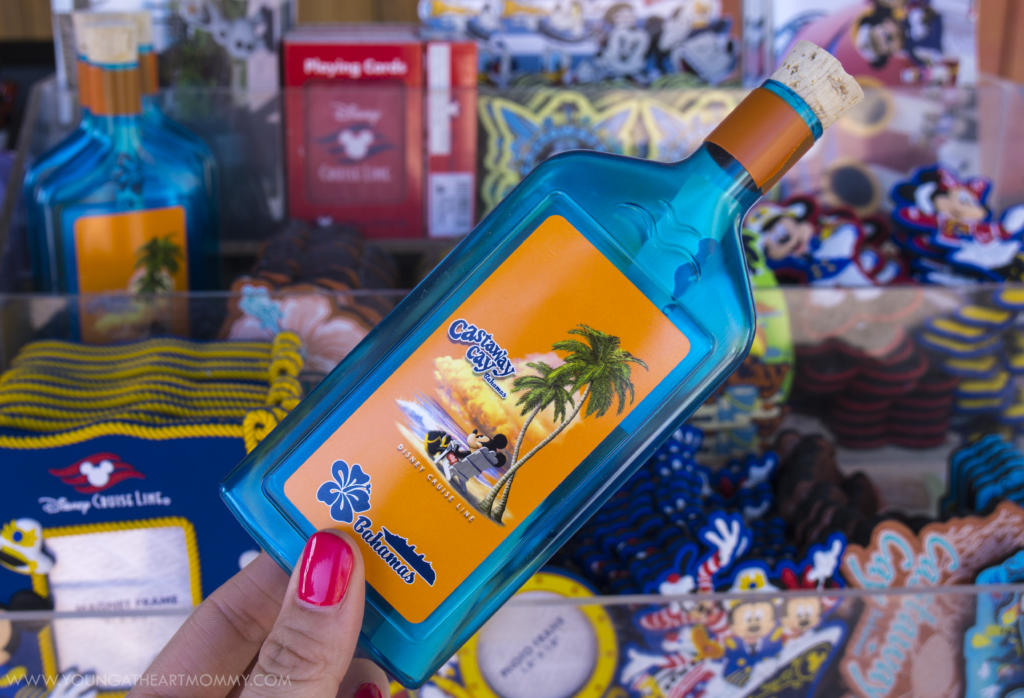 CASTAWAY CAY 5K
Whether you're an avid runner or just trying to accomplish a new goal while on vacation, the Castaway Cay 5K is one exhilarating way to begin your day on the island. The run is free and open to all guests. You can run. You can walk. You can skip. You can do just about whatever it takes to cross the finish line. There's no pressure and everyone gets a medal to take home afterwards. This is a great way to see a more of the island quickly and everyone is encouraged to participate, including children over the age of 10.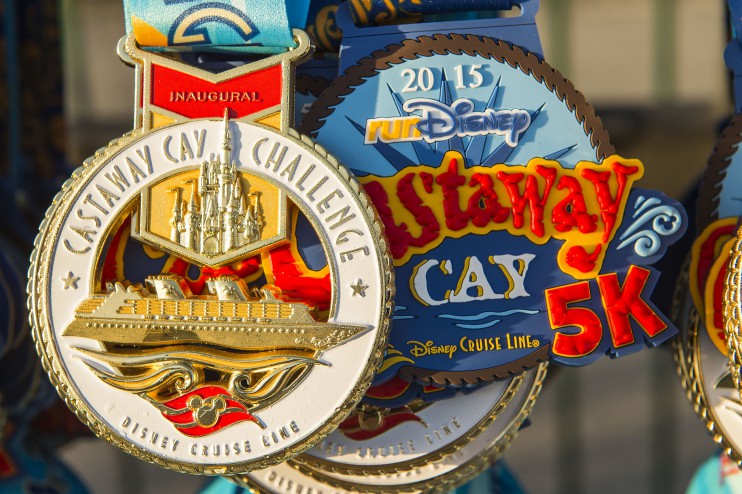 Castaway Cay is one destination you'll want to visit time and time again. But, the only way to do so is to cruise Disney! Many other cruise line itineraries have ports within the Bahamas, but none of them have their own private island with amenities, excursions, and the magic of the mouse! Pixie dust sure comes in handy.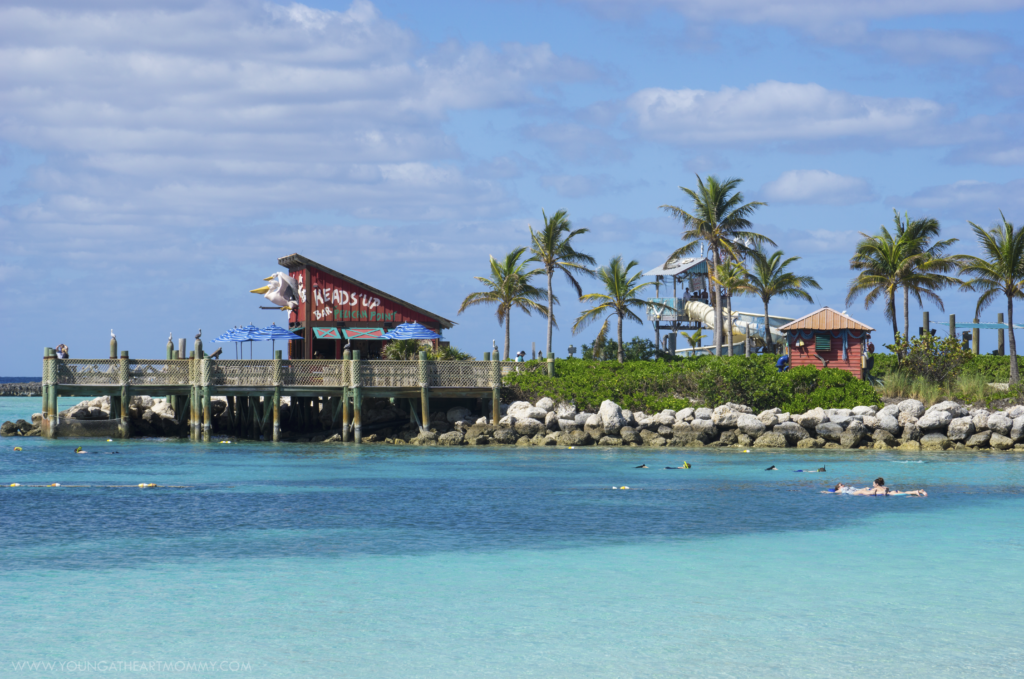 Have you ever been to Disney's Castaway Cay before?