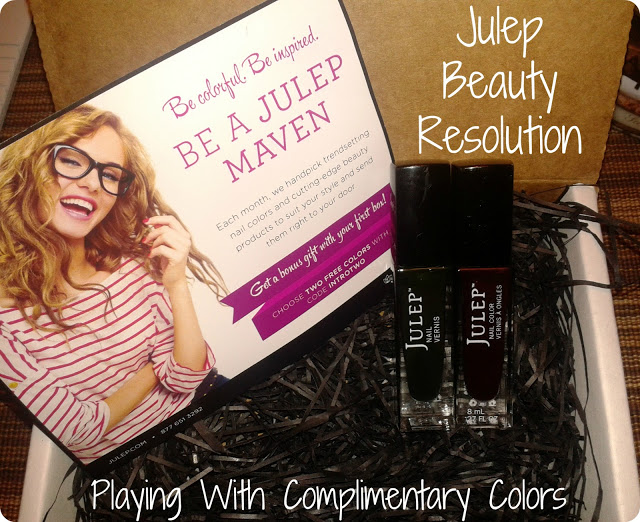 A couple of weeks ago I uploaded a photo to my Instagram featuring my beloved nail polish collection. While someone quickly told me I have way too many bottles, I personally felt it was completely lacking something. All of the colors within my collection are either sparkly, pastel, purple, pink, or very mute. I had 3 or 4 bottles of darker shades consisting of plums and reds. This told me one thing. I really need to branch out and experiment with other colors! As a Julep VIP Blogger I was presented with a beauty resolution for the new year. This resolution encouraged me to play with two different colors that complimented each other. It was time to take a spin at the color wheel and step outside of my neutral box.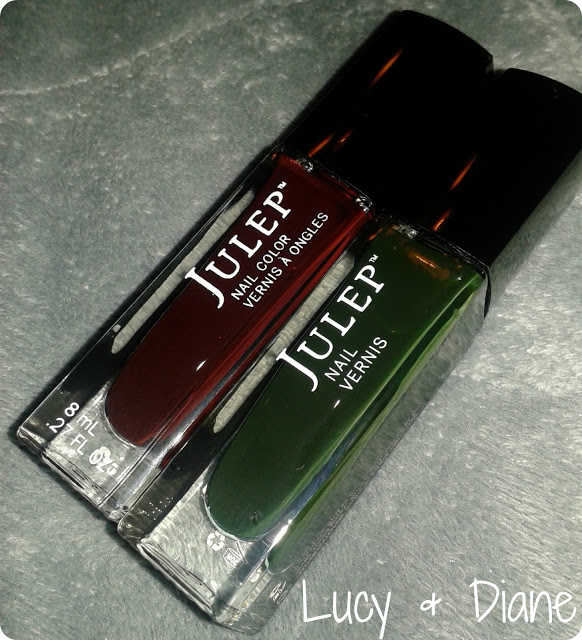 The two colors inside of my Julep box were Lucy and Diane. Both appear to be complete opposites but somehow DID seem to compliment one another when applied next to each other. Lucy is described as being a modern, dark burgundy creme. The color resembles a very deep red wine. Diane is a dark forest green creme. It is also another very rich shade that is true to it's name.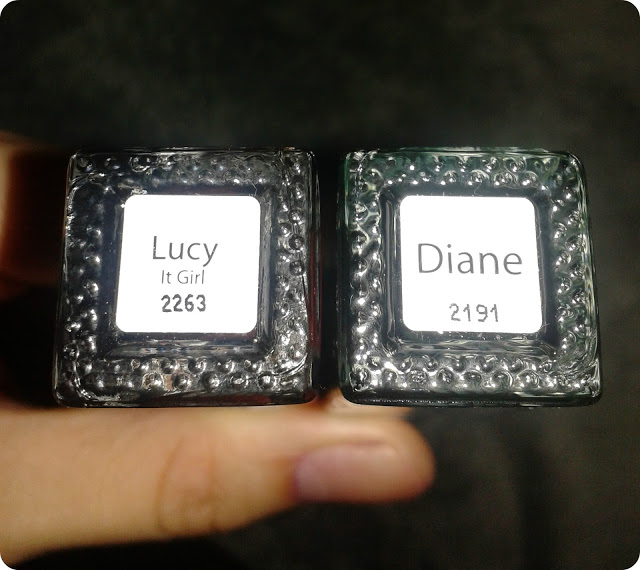 Both of these colors are part of the "IT Girl" style profile on the Julep Maven website. Like all of their nail polishes, they are "4-free" and do not contain formaldehyde, formaldehyde resin, toluene, or DBP. They are highly pigmented, chip free, and top notch quality. I have yet to find a Julep polish that I was unhappy with. Normally I don't wear dark shades like these but I actually really love how it turned out when my whole hand was painted. The finish was very glossy and shiny. I didn't even have a top coat on in the photo! I wouldn't have thought to pair the two together because red and green can be a bit, "Christmas cliche." But because these are so deep, you can definitely pull it off without looking like a walking decoration! When the light hits Lucy you can see the different dimensions of red making it a unique color. The whole point of complimentary colors is that one makes the other appear brighter. The forest green really makes the red POP! It just may be my go-to polish as Winter wraps up.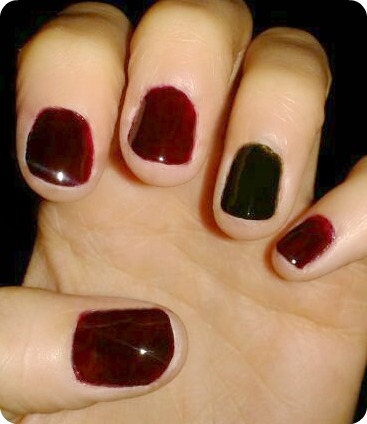 If you are not a Julep Maven and would like more information on their products you can visit their site here. Also connect with them on Facebook and Twitter for updates, promotions, and fun giveaways.

Using the promo code YOUNGATHEARTMOMMY will also get you your first Julep Maven box for just a PENNY!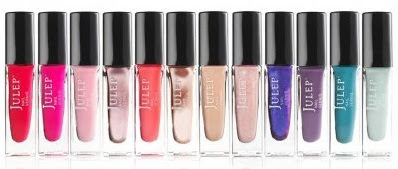 Disclosure: I received the products above in participation with the Julep VIP Blogger Program for my consideration and to share my honest opinion and experience. I am under no obligation to post a positive review on them. I will not be compensated for this review. As always, opinion are my own!