Experience the magic of the mouse with these yummy foods, sips, and sweets found in the world of Disney.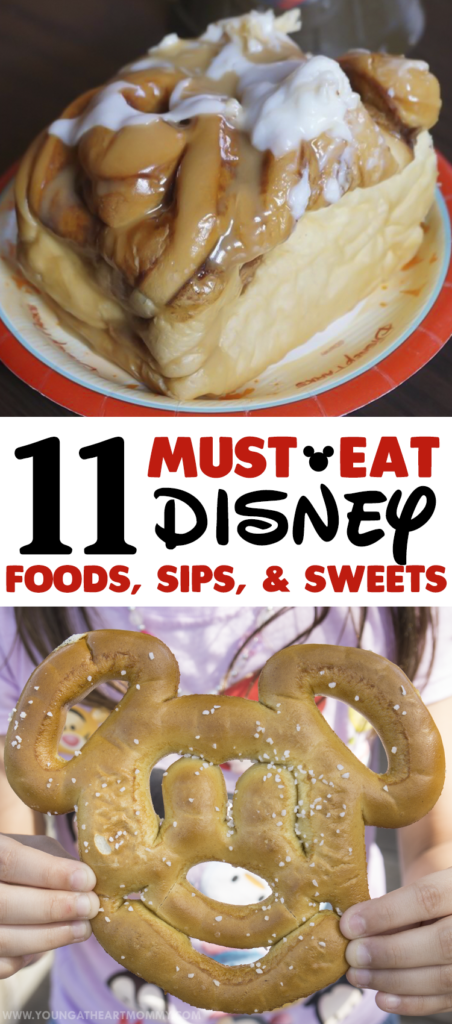 Disney is known for being the most magical place on Earth, but did you know it's also home to some of the most delicious and unique treats that foodies covet the moment they enter the gates? It's nearly impossible to walk through the park without trying at least one of these, maybe two or three if you're really hungry. There are many can't-miss eats to tantalize your taste-buds and satisfy the persistent sweet tooth that yearns for a Mickey Premium Bar. Over the years, the parks have gained a reputation for their popular Dole Whips, Mickey shaped pretzels, sugar-coated churros, and macaroon ice cream sandwiches. While every Disney fanatic has their list of favorites, there is always room to try new things. So, here are ELEVEN interesting yummies I enjoyed during the Disney Social Media Moms Celebration & while sailing the high seas on Disney Cruiseline. Let's dive in!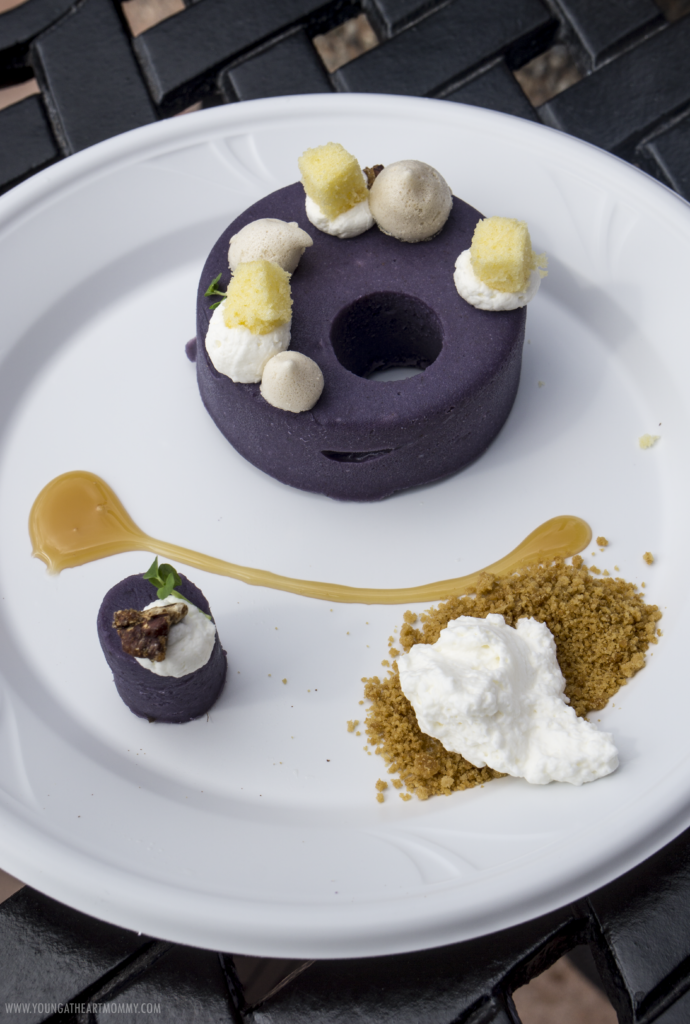 Deconstructed Purple Sweet Potato Pie (Decadent Delights Kiosk: Epcot)
Topped with salted caramel, this deconstructed purple sweet potato pie consists of a bourbon soaked cake and heaping side of fluffy marshmallow whipped cream. It may be the most interesting creation you ever taste, but unique nonetheless. The plating does look like more of a work of art that a dessert, but that's because it's part of Epcot's new International Festival of the Arts. Presentation is everything and it's definitely just as tasty as it looks. You can find the Decadent Delights Kiosk at the front of World Showcase, near the Canada pavilion.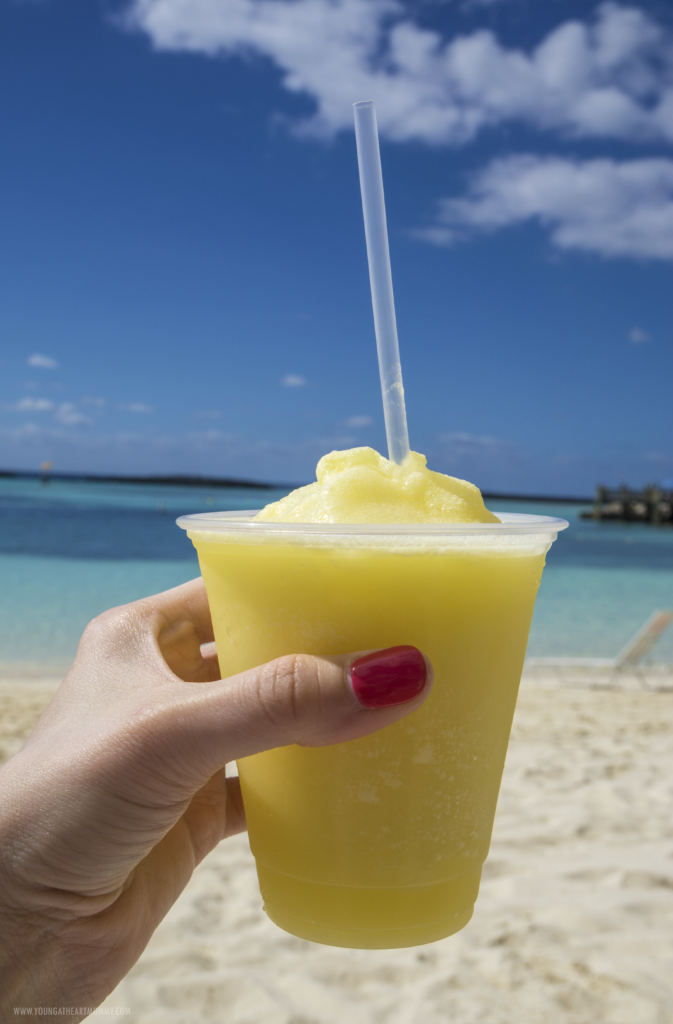 Kristoff's Ice Harvest (Castaway Cay Island)
This icy beverage delivered a pleasant surprise as part of Castaway Cay's Summertime Freeze frozen drink menu. Previously called "Yellow Snow" (GROSS!), it's made with Odwalla Natural Lemonade, Tropical Puree, and Zico Coconut Water. The combination of these three simple ingredients made for one creamy, cold, and refreshing beverage to keep cool while soaking up the sun. Nearly every specialty drink included coconut water, which I loved!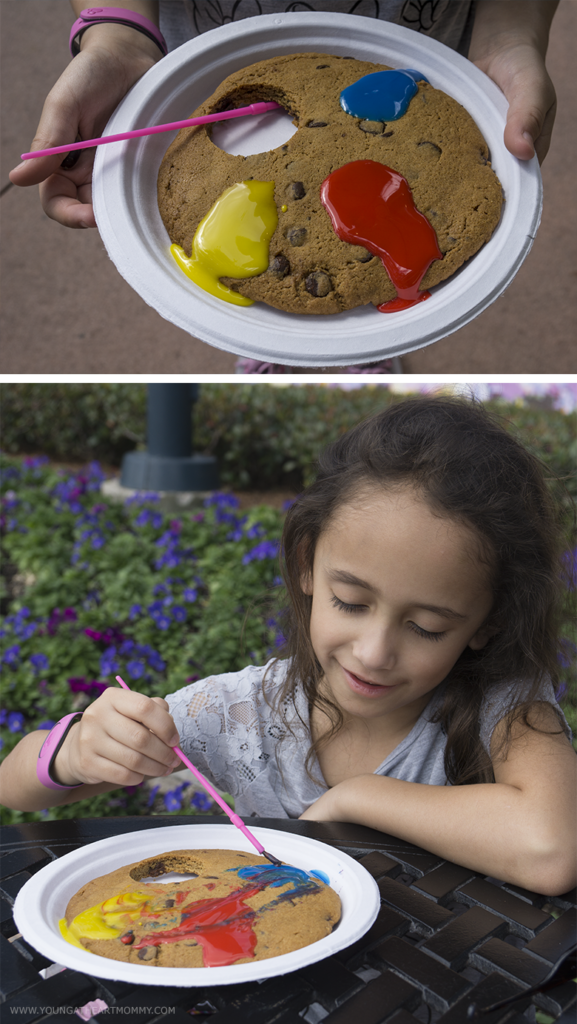 Artist Palette Jumbo Chocolate Chip Cookie (Decadent Delights Kiosk: Epcot)
Fulfill the desire to play with your food courtesy of this chocolate chip cookie shaped like an artist palette. The cookie itself is soft, chewy, and moist inside. SO GOOD! It's also true to its name, being JUMBO in size and enough to feed 3-4 people. Armed with a mini pant brush, decorating your cookie with the colorful icing is encouraged. Create a mini piece of art and enjoy the fruits of your labor afterwards!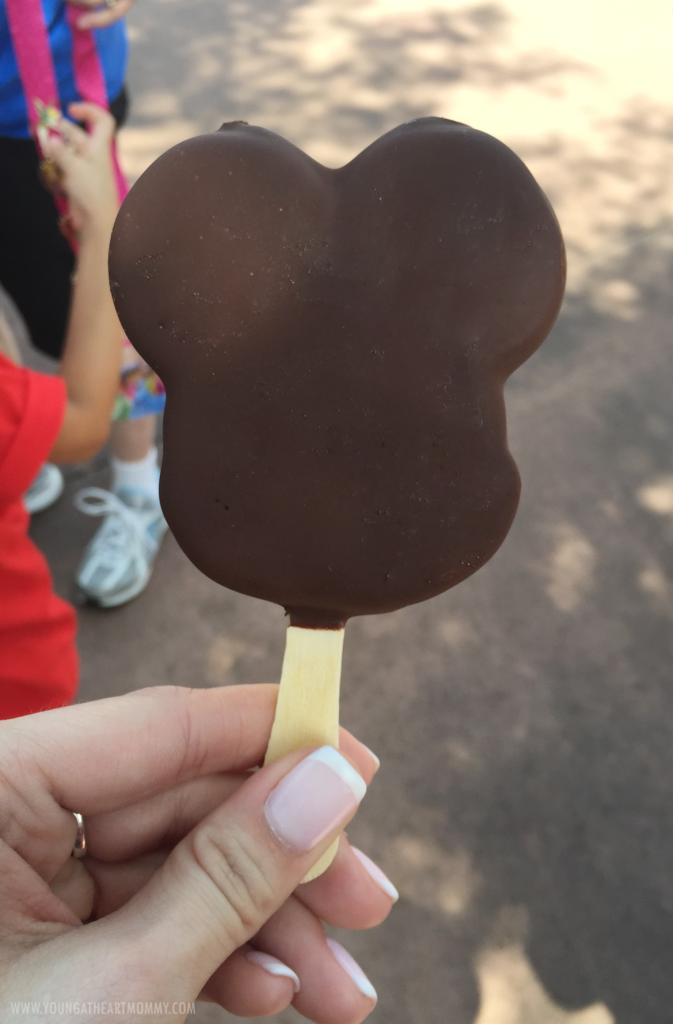 Mickey Premium Ice Cream Bars (all Disney Parks & Disney Cruiseline)
An iconic Disney treat that can instantly put a smile on your face, there's nothing quite like these Mickey shaped ice cream bars. The sweet creamy vanilla ice cream is covered by a sweet milk chocolate shell making each bite better than the last. You'll never have trouble finding these at a Disney park or on Disney Cruiseline. If sailing the high seas, order one for dessert after dinner or from room service. They don't cost a thing and what's better than one of these and your favorite Disney movie after a long day of ship exploring?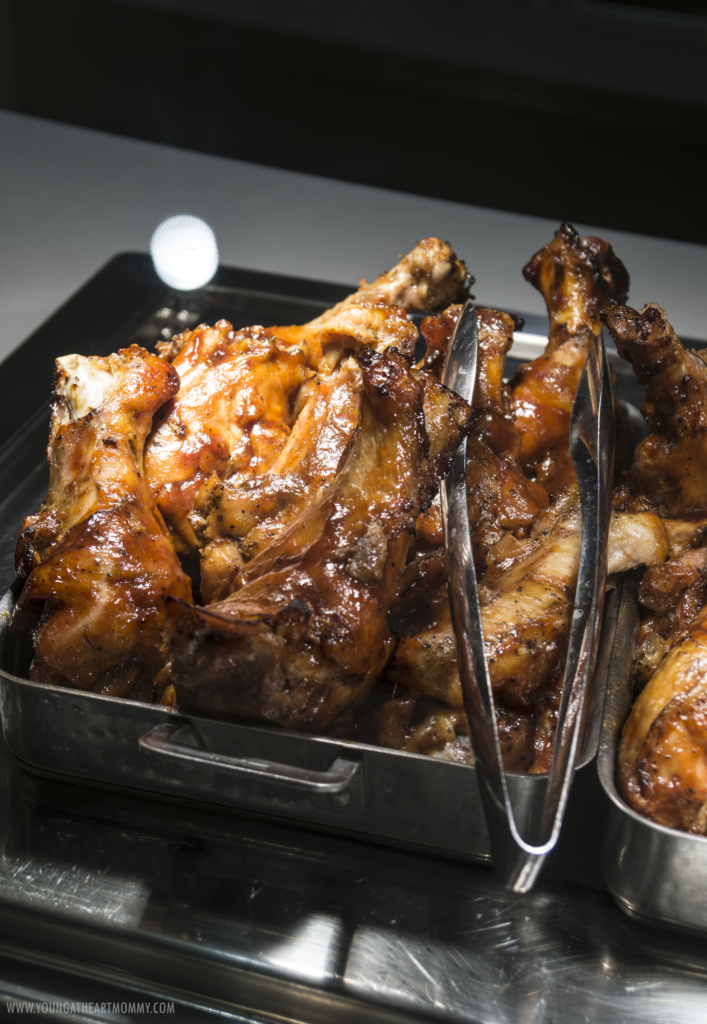 Turkey Legs (Cabanas: Disney Cruiseline On Pirate Night)
One of the most exciting parts of sailing with Disney is their EPIC Pirate Night celebration. Guests and crew turn into swashbuckling buccaneers, dancing on deck in true pirate form. After the spectacular firework show, a feast is offered in Cabanas. Typically open between 10:30-11:00 P.M., you'll encounter special scallywag details added to the buffet line and these GIANT mouthwatering turkey legs! You can also make your own crepes with various toppings and choose from the many desserts offered. These include cakes, mousses, tarts, cookies, and more.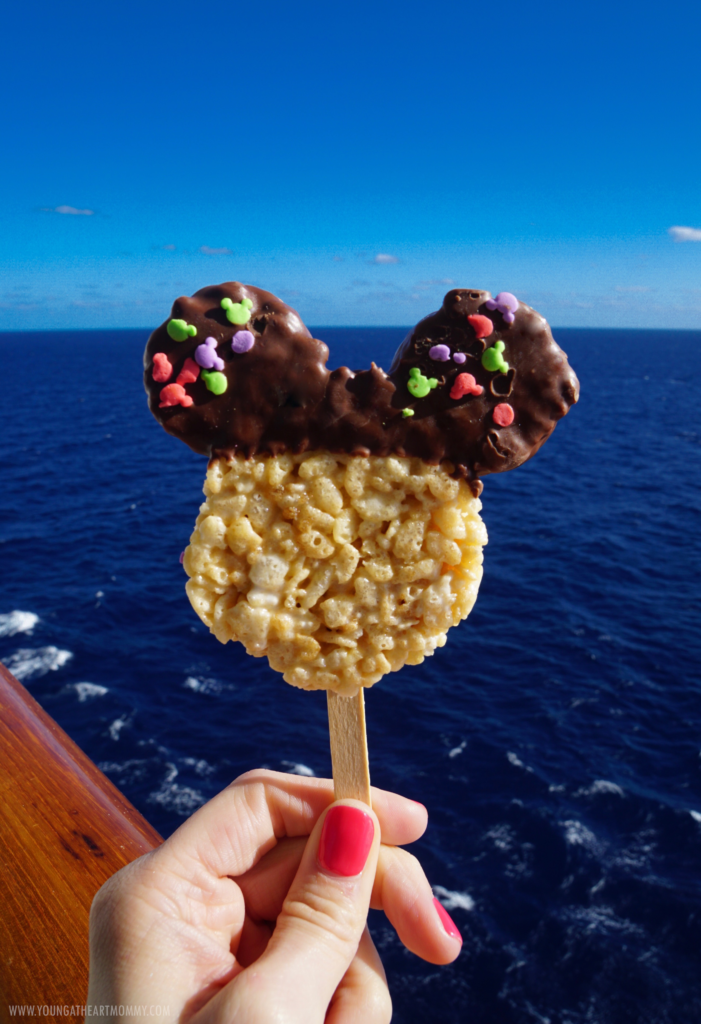 Mickey Crispy Treat With Chocolate Dipped Ears (Main Street Confectionery: Magic Kingdom)
Made with magic, these Mickey shaped crispy treats are sweet as can be. Call me crazy but they taste way different than the ones I make at home! You can find these at the Main Street Confectionery, where cast members are frequently making them in front of customers and visitors. Plain, dipped in chocolate, drizzled, or completely coated – they have crispies for everyone's liking! These are also the perfect surprise to bring back to family because they come individually wrapped and stay fresh for quite some time, that is if they make it home!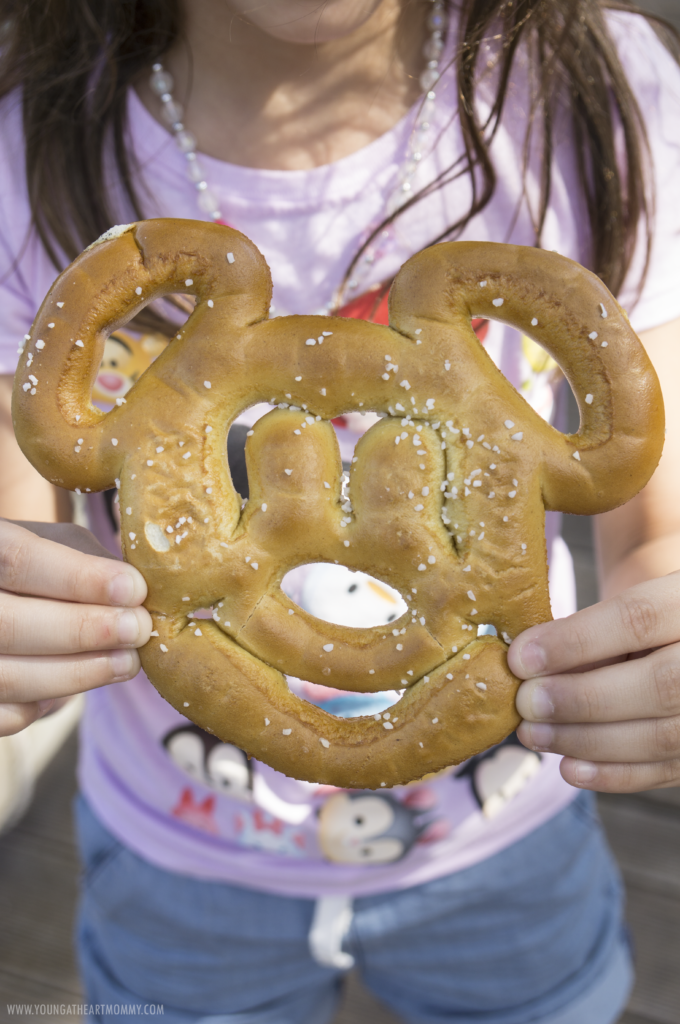 Mickey Shaped Soft Pretzel (Frontierland: Magic Kingdom)

Soft, doughy, and slightly salty – these giant Mickey shaped pretzels are best dipped in mustard. This mouse inspired snack is big enough to split into two and can be easily shared, if you're feeling generous. It also pairs well with a cup of gooey cheese dip, sold for just $0.99 at the same counter. This is the kinda nibble you wanna have on hand when your waiting in long lines!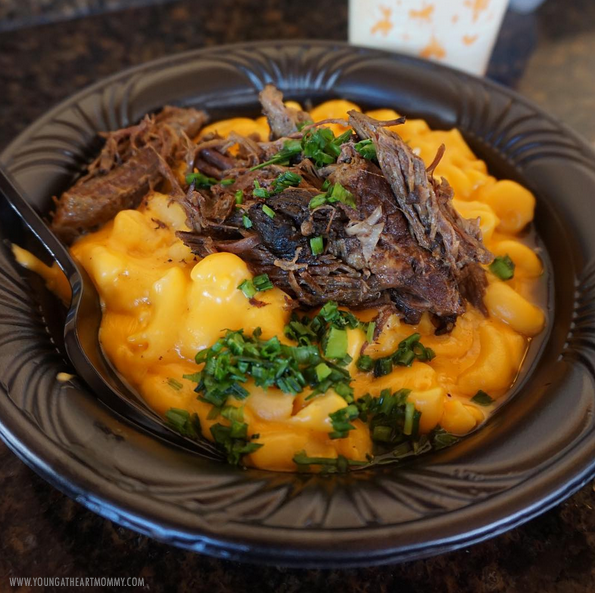 Pot Roast Macaroni & Cheese (Friar's Nook: Magic Kingdom)
Cheesy mac meets seasoned pot roast, forming this decadent dish to fuel your Disney-fied adventures. This bowl screams comfort food. The pot roast is tender, seasoned well, and melts in your mouth. You can mix it with the mac & cheese or eat it by itself before diving into the creamy pasta. Either way, the rich flavors muddle their way together. Super delish dish but I do recommend eating on an empty stomach because it's A LOT of food for one person.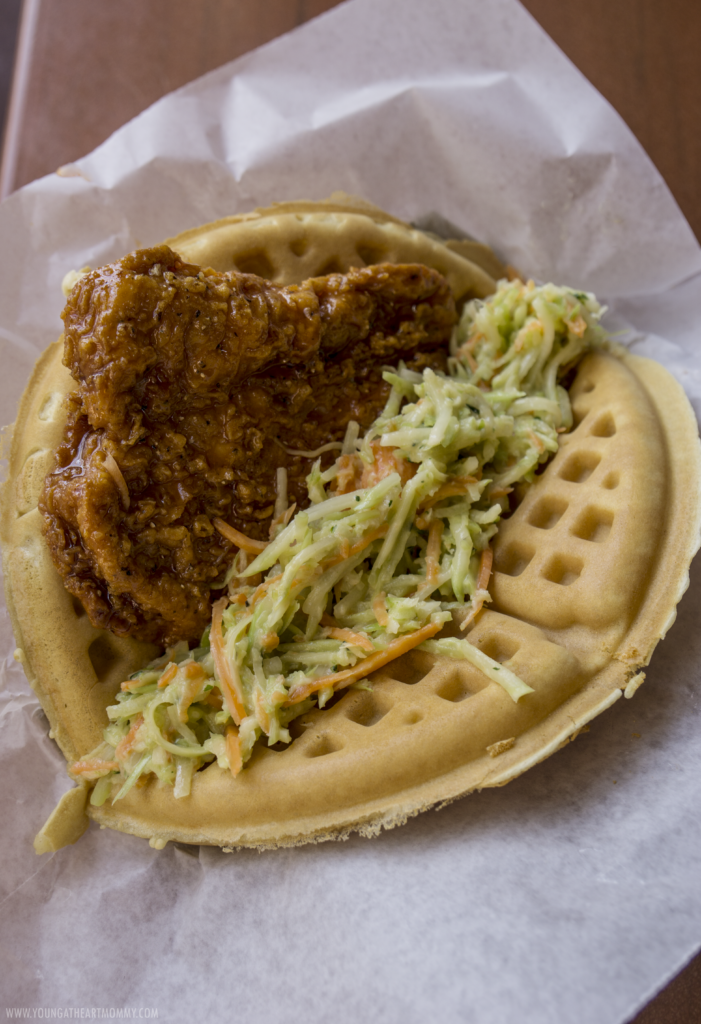 Sweet & Spicy Chicken Waffle Sandwich (Sleepy Hollow: Magic Kingdom)
Chicken and waffles. Need I say more? This sweet & spicy sandwich just returned to Magic Kingdom last October and it's packed with flavor. Let's break this down – big Belgium waffle, sweet & spicy fried chicken breast, slaw, arugula, AND a side of maple syrup. There's a lot of different things going on in there but somehow, they all manage to complement one another and the result is delicious.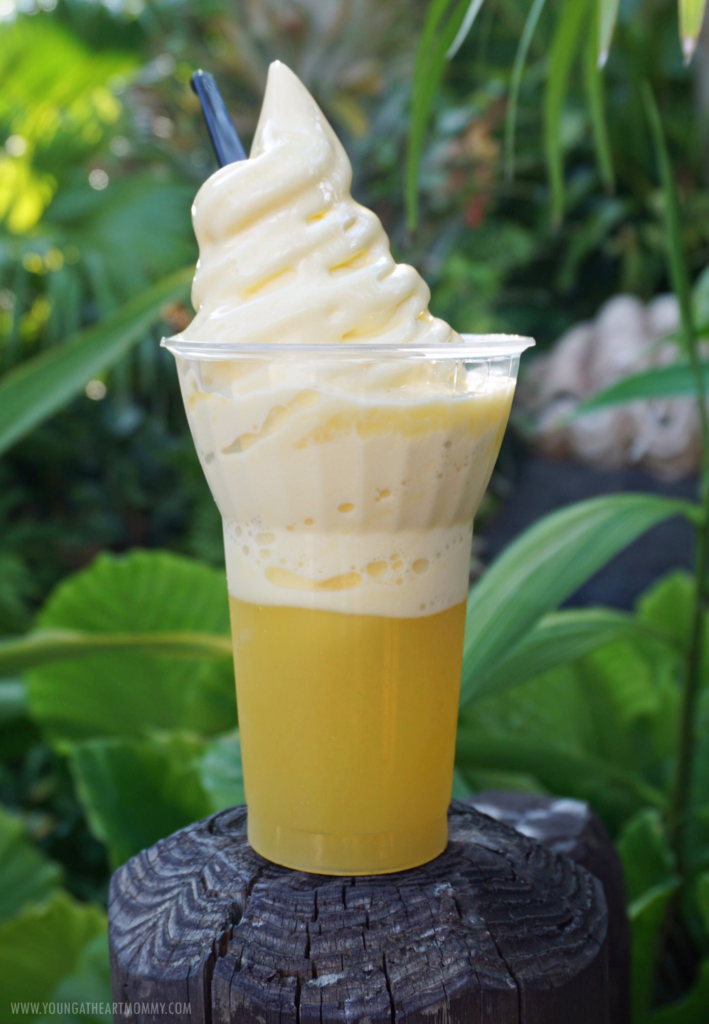 Dole Whip Floats (Animal Kingdom or Epcot)
Not that an explanation is really needed to for this one BUT Dole Whip Floats are the peanut butter to my jelly. I can't function without having at least one when we visit. There's just something satisfying about creamy pineapple ice cream slowly melting away in a cup of crisp pineapple juice. OH, and the fact that you can get rum in this baby is pretty awesome. Everyone needs to experience the Dole Whip and Dole Whip Float at least once. That's all it takes to become addicted!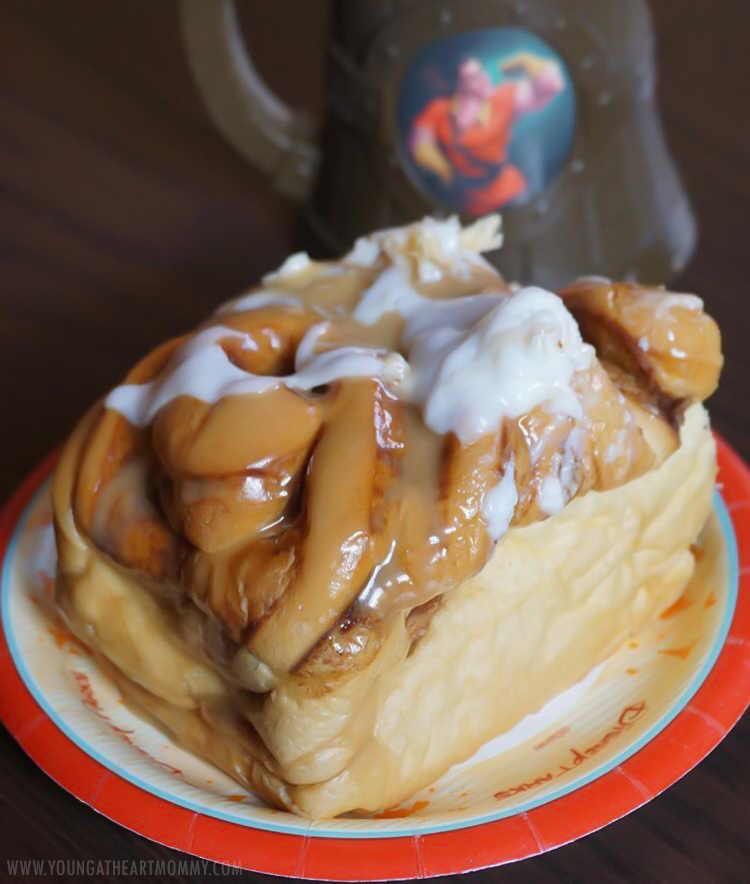 Warm Cinnamon Roll (Gaston's Tavern : Magic Kingdom)
Located in the New Fantasyland, Gaston's Tavern serves satisfying snacks, sweets, and tangy LeFou Brew to wash them down. These GIANT Cinnamon Rolls are beyond heavenly. Warm, gooey, and covered in creamy maple flavored icing – you'll be tempted to take a bite before you even leave the counter! Each roll can easily feed two people and if you're really in the mood for a sugar coma, ask for extra icing.
What are your "can't live without" eats when visiting the Disney parks? Check out 15 Epcot Food & Wine Festival Favorites for even more delicious suggestions!