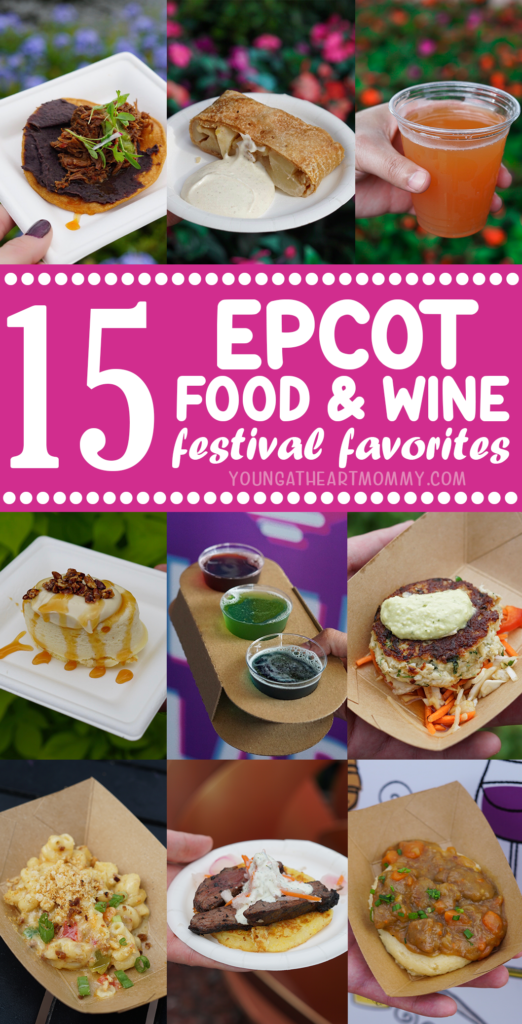 When spending the entire day at EPCOT International Food & Wine Festival – you eat ALL the things! From small bites to savory sips, there are culinary masterpieces to nibble on throughout the entire park during this foodie friendly event. Last year was my third time attending and despite the crowds of hungry visitors waiting in line, the menu did not disappoint. I enjoyed everything I consumed, or shall I say .. annihilated? Yep, succumbing to a post-fest food coma is inevitable so prepare yourself for a nice long nap after your time spent around the world.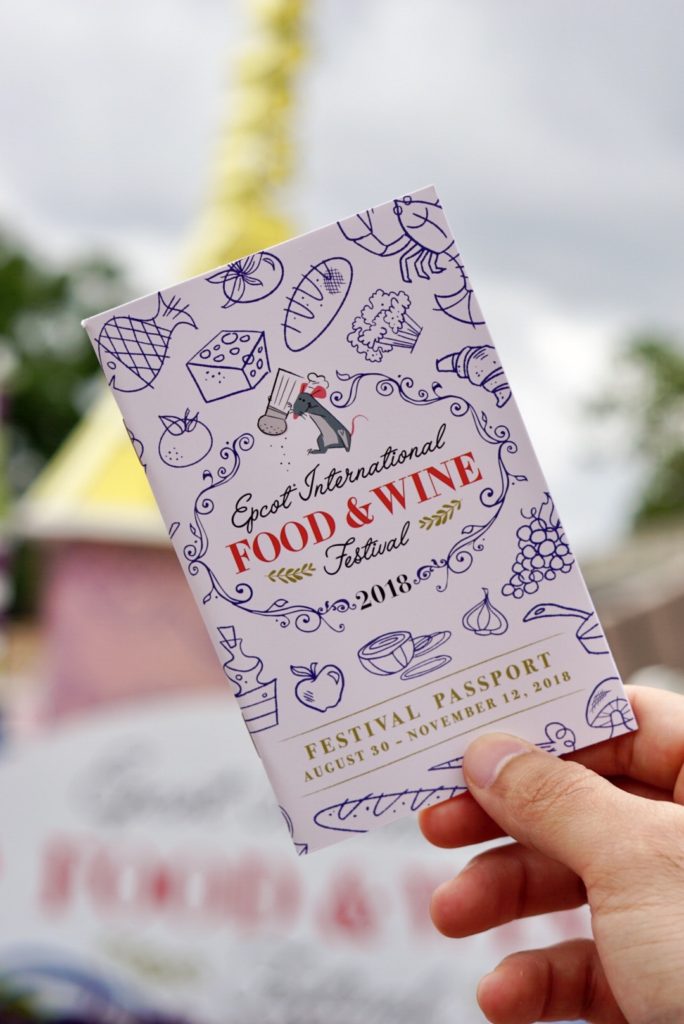 EAT YOUR HEART OUT
While it may be a new year with a fresh menu in the works, you can still get a head start planning your visit for August of 2019. I know I sure am. Here are FIFTEEN of my favorite finds from our adventure through the 11 countries and 30+ booths. With over 80 dishes to taste, there is truly something to tantalize the taste buds of Disney fans or those who are just plain hungry! (Raises hand shamelessly.)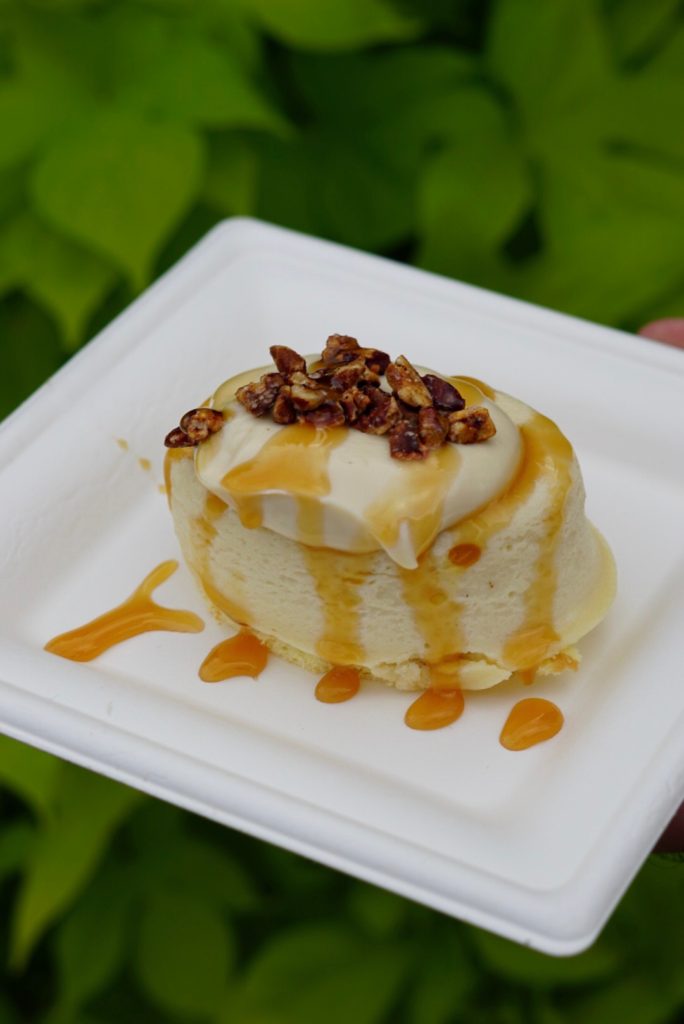 Maple Bourbon Boursin Cheesecake (The Cheese Studio): BY FAR – The winner of Food & Wine 2018! It was on our list of must-eats because of the description alone. This decadent dessert is not your average cheesecake. It's topped with fluffy maple bourbon cream, a generous drizzle of caramel sauce, and pecan crunch.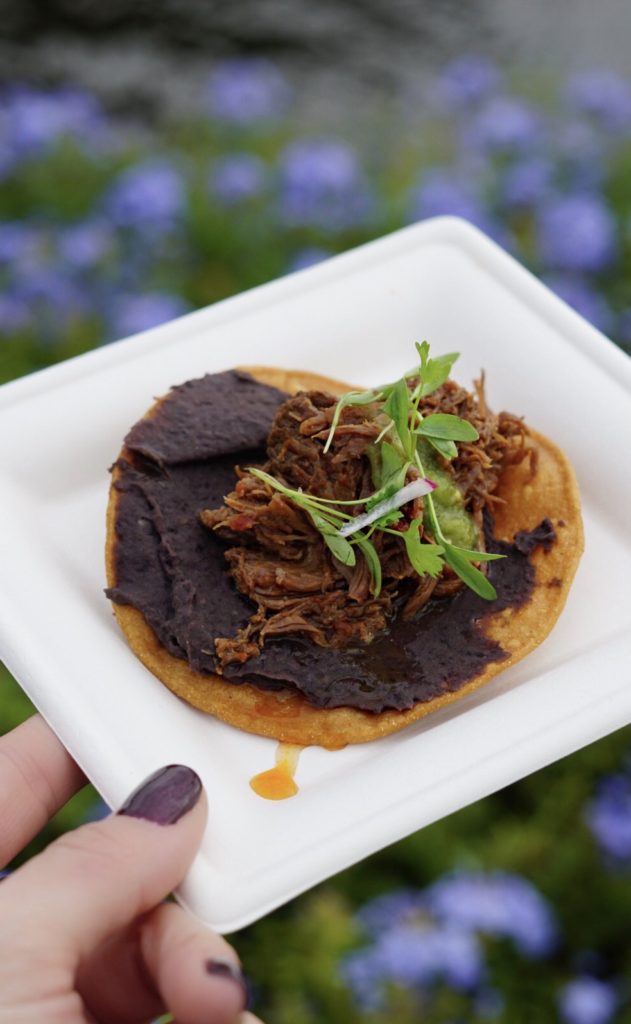 Short Rib Tostada (Mexico): This crispy corn tortilla was topped with a tender pile of short ribs, black beans, salsa verde, and spring onions. By far, this was our favorite dish from Mexico. The combined toppings resulted in a delicious medley of flavors. We even went back for seconds!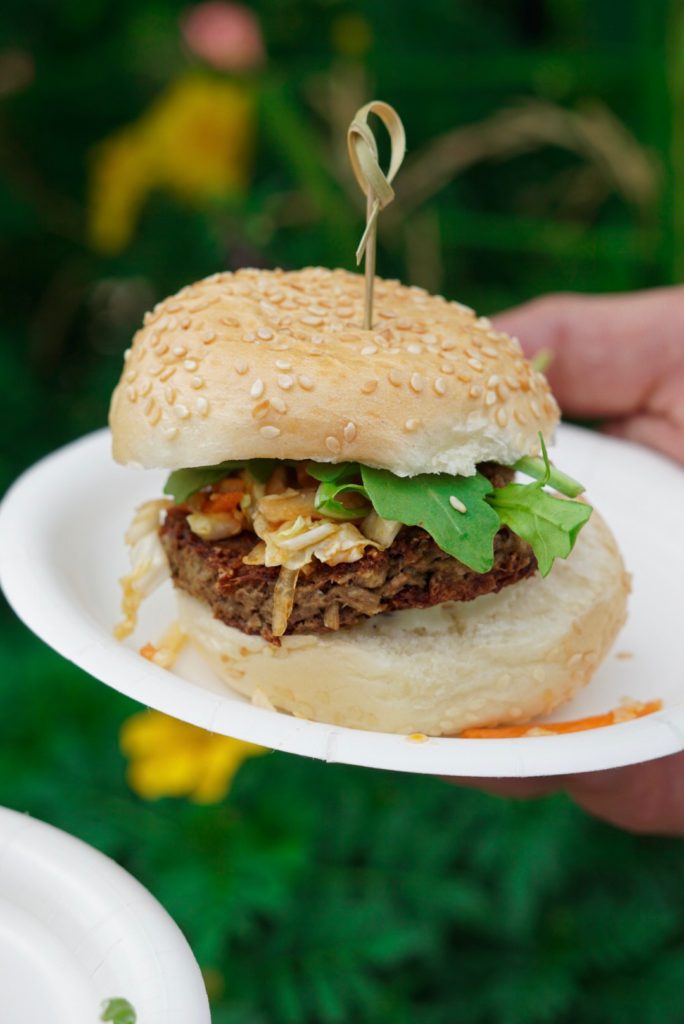 The IMPOSSIBLE™ Burger Slider (Earthy Eats): Between two sesame seed buns lay a chunk of beef topped in wasabi cream and spicy Asian slaw. This bad boy was oh-so-delicious.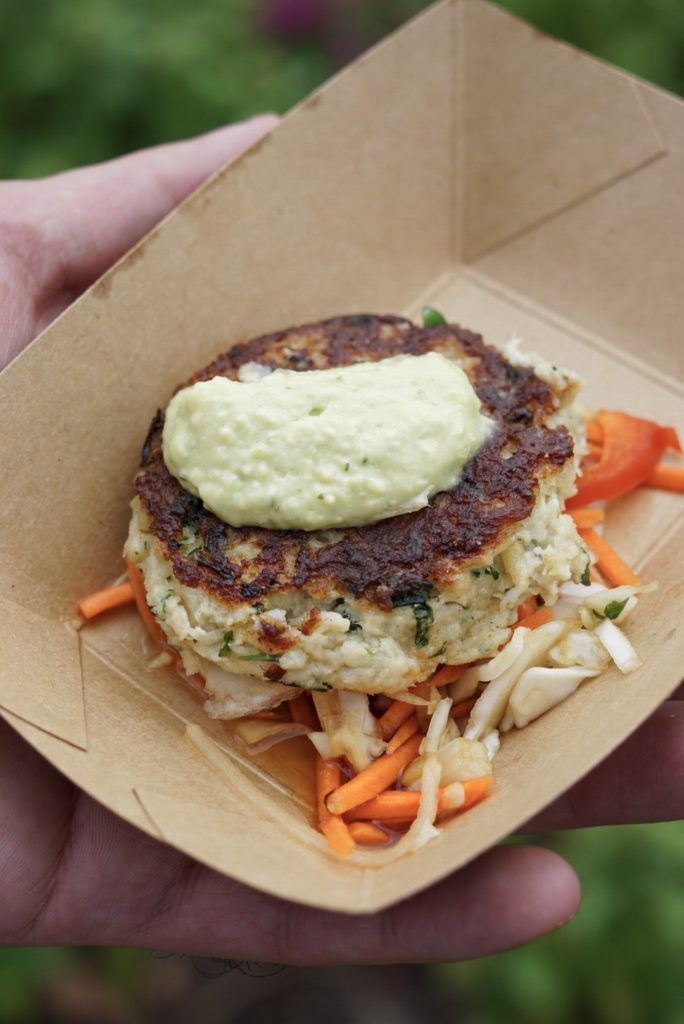 Lump Crab Cake (Coastal Eats): A tasty pick for crab lovers, this dense cake proved to be light and flavorful. The Nappa cabbage slaw was crunchy with a slight hint of acid. It really helped to bring out the fresh notes of the avocado-lemongrass cream which was on the herby side. Not much of a seafood fan, but I went in for a few extra bites of this one!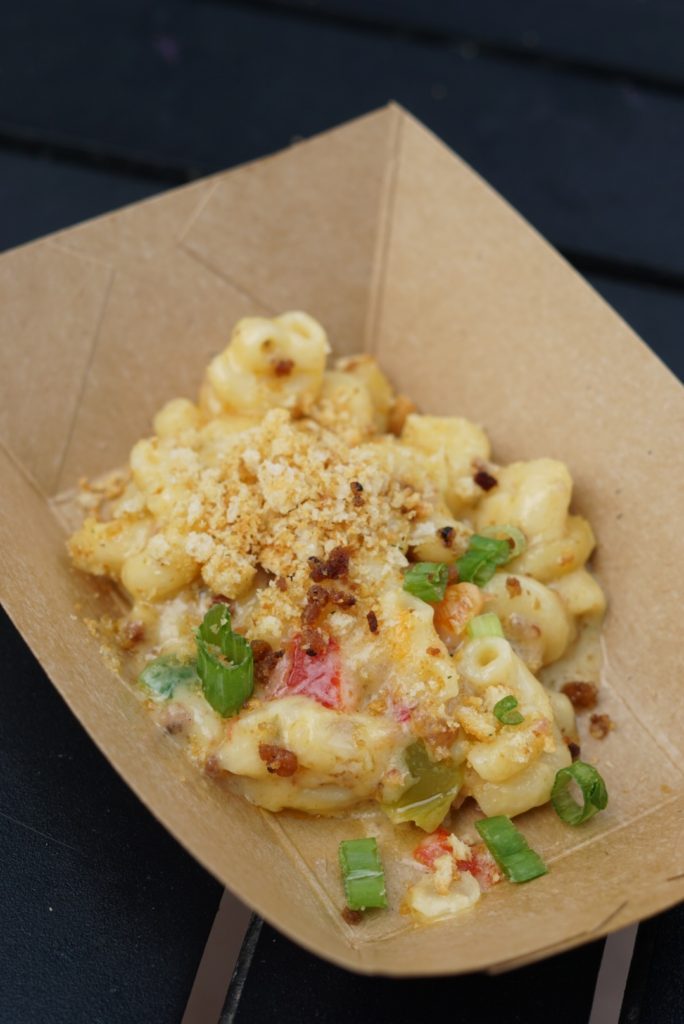 Loaded Mac 'n' Cheese (Active Eats): Pleasantly surprised to see the popular loaded mac return this year. It's a combination of tender pasta, Nueske's® pepper bacon, cheddar cheese, peppers and green onions. A classic comfort food that's dressed to impress!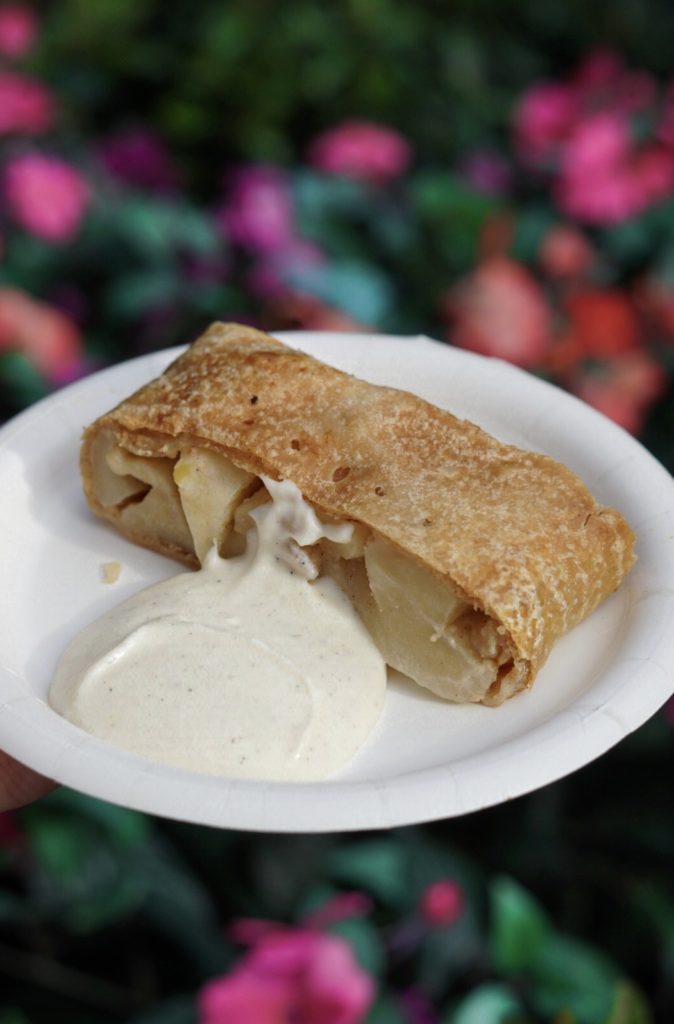 Apple Strudel with Vanilla Sauce (Germany): Inside the crisp flaky crust are huge chunks of tender apples tossed in cinnamon. Dipped in the creamy vanilla sauce, it becomes one mouthwatering pairing.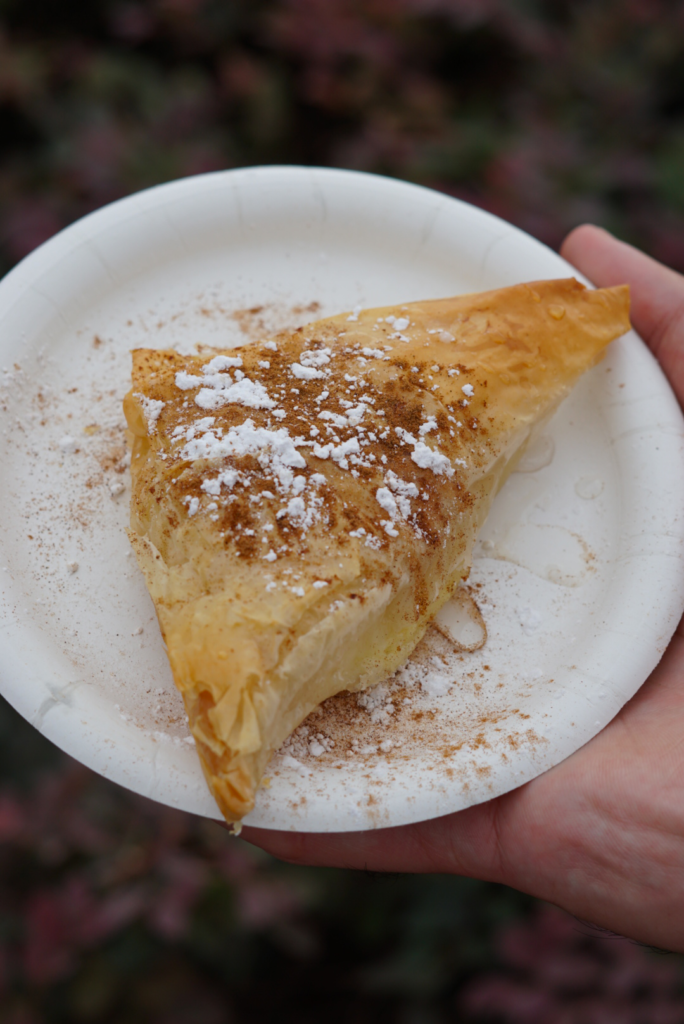 Bougatsa (Greece): A warm Phyllo dough strudel with sweet vanilla custard, lemon honey syrup and cinnamon. Despite the decadent filling, this flaky pastry isn't overly rich but will still satisfy your sweet tooth.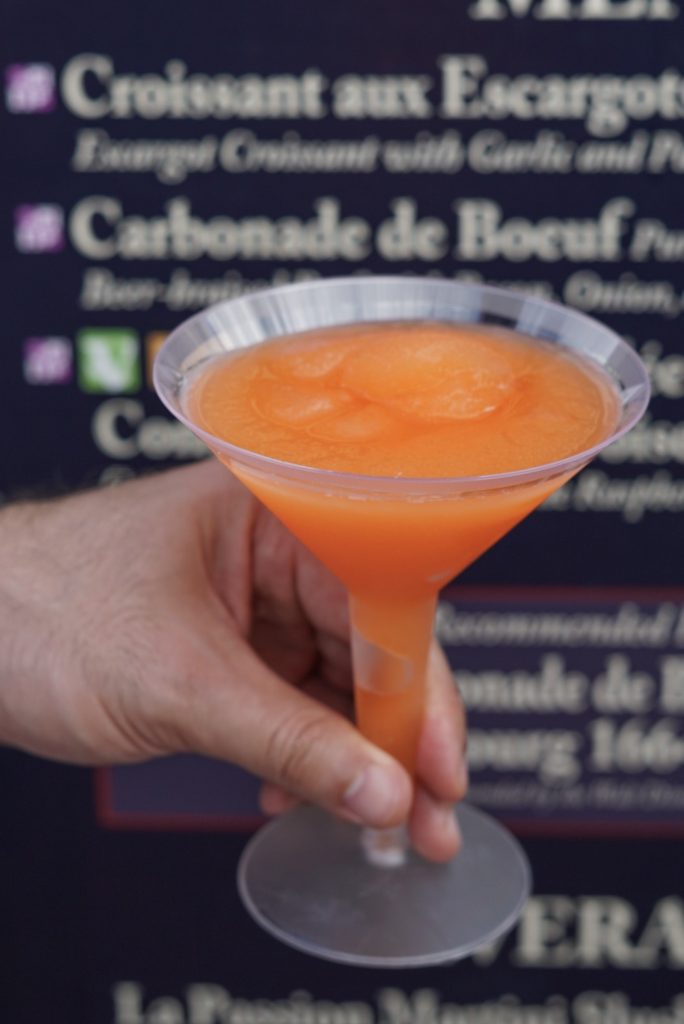 La Passion Martini Slush (France): A winning combo of vodka, Grey Goose Le Citron, cranberry and passion fruit juice make this slushy cocktail absolutely refreshing. It was literally flying out of the France booth. They couldn't make them fast enough!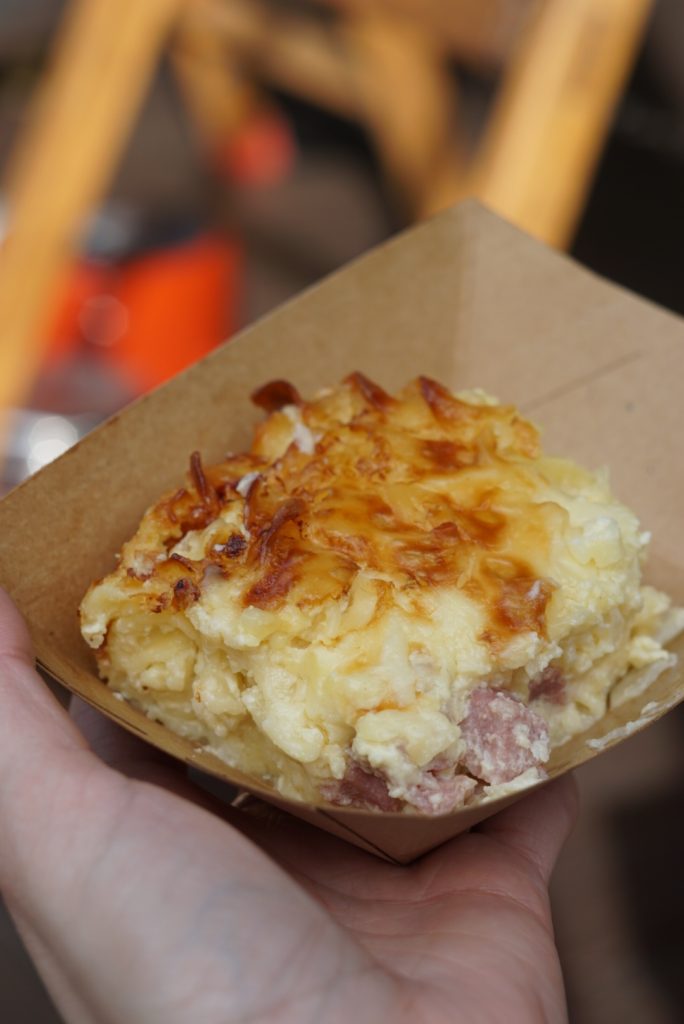 Schinkennudeln (Germany): A VERY generous portion of creamy casserole made of tender noodles, cheese, and pieces of ham. The texture is somewhere between mac & cheese and a homemade quiche – yum!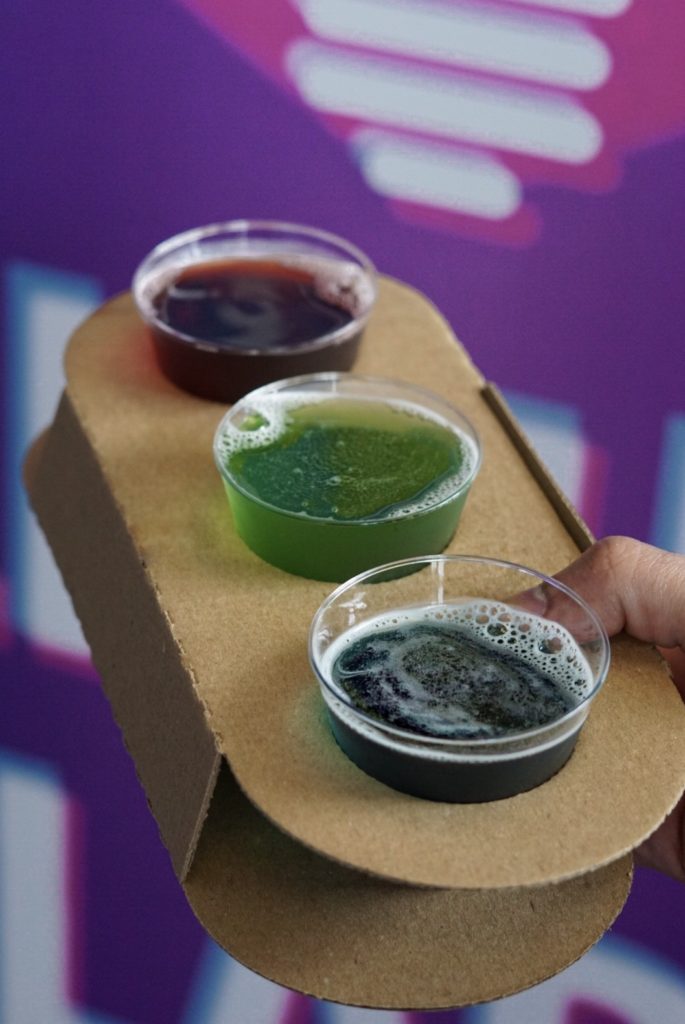 RGB Flight (Light Lab): A little sweet. A little tangy. A LOT satisfying! I love trying new beers so this trio excited me, especially with the clever color selection. From top to bottom- Red Cherry Tarte, Green Kiwi Blonde, and Blueberry Golden-Ale.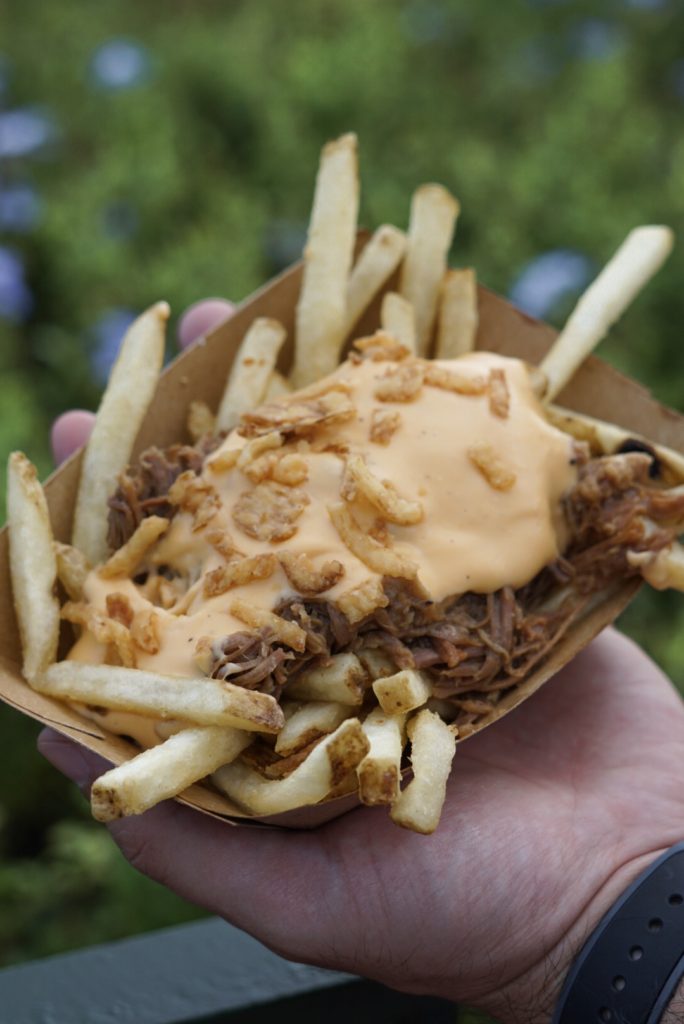 Beef Brisket Poutine (Canada): French Fries smothered with Beef Brisket, Beer Cheese Sauce, and Poutine Gravy topped with Crispy Onions. Need I say more?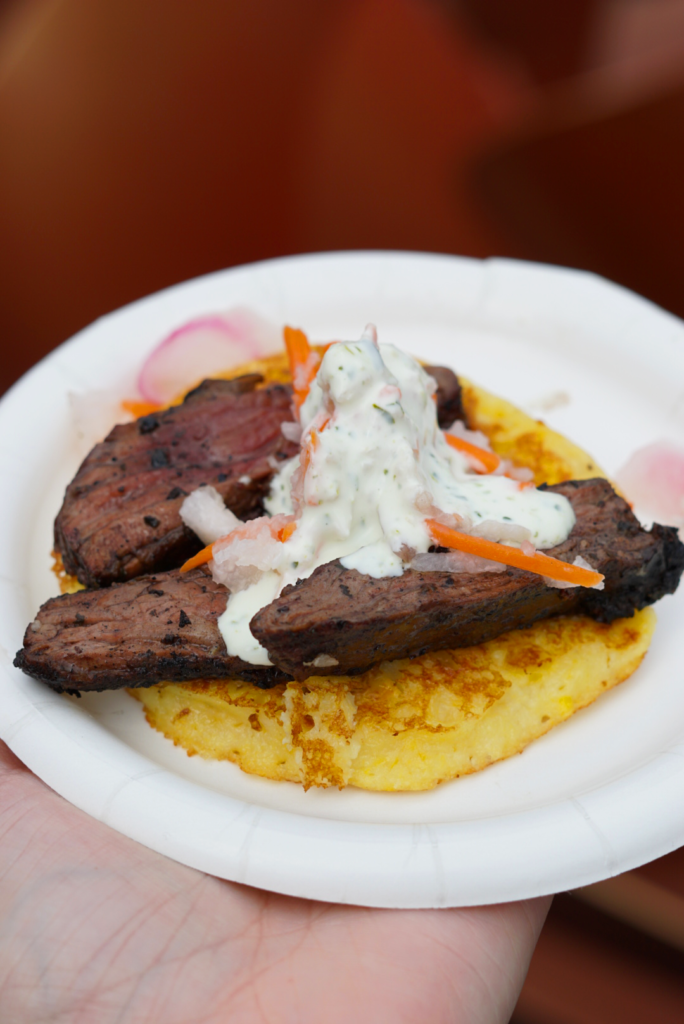 Charred Chimichurri Skirt Steak On A Smoked Corn Cake With Pickled Vegetable Slaw and Cilantro Aïoli (Future World West): Located at the Flavors From Fire booth, this is a brand new offering to the Food & Wine Fest. It was love at first sight …. or more like the mention of aioli, which is pretty much one of my favorite things on planet Earth. Combined with tender slices of steak and a smoky corncake? Heaven.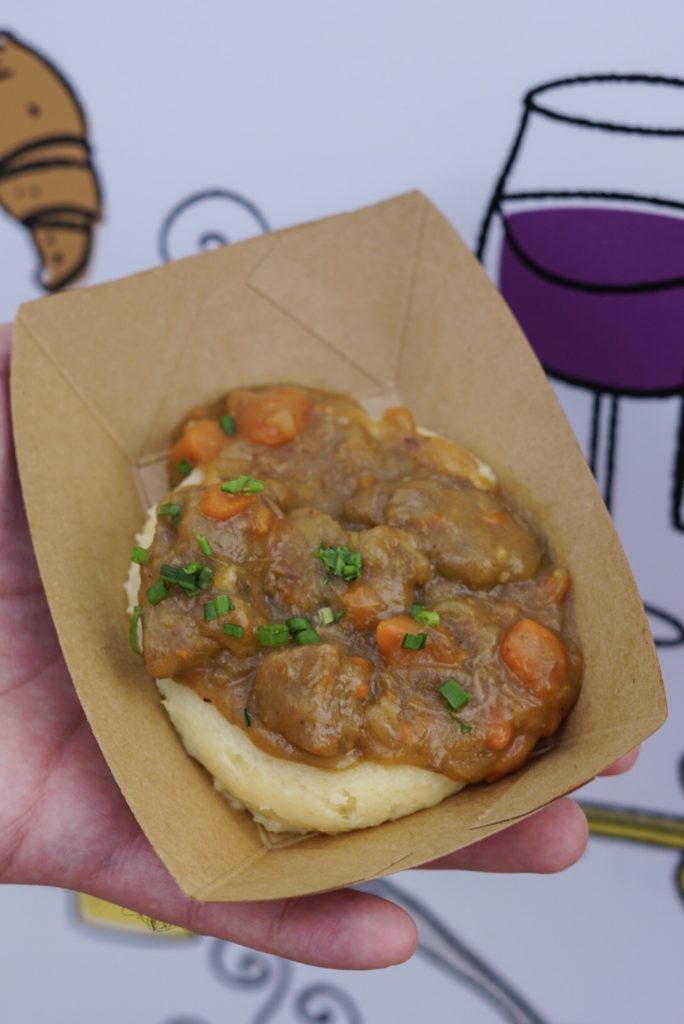 Beer-braised Beef served with Smoked Gouda Mashed Potatoes (Belgium): The beef is tender and practically melts in your mouth. As if that weren't enough to sell you on this hearty dish, the gouda mashed potatoes are quite memorable as well. I love potatoes, in any form, but these were so creamy and rich!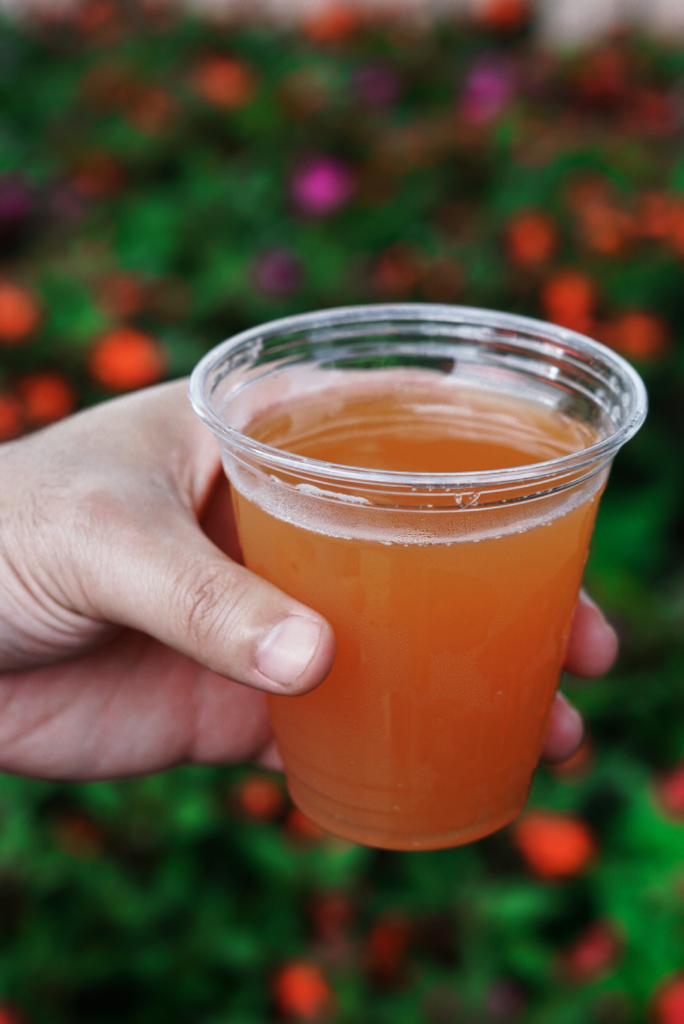 Schöfferhofer Grapefruit Beer (Germany): Fruity and tangy, this brew is a combination of wheat beer and carbonated grapefruit juice. It's ideal for those of us who enjoy sweet ales that don't deliver a punch upon the first sip. You can down a few of these and still walk safely throughout the festival!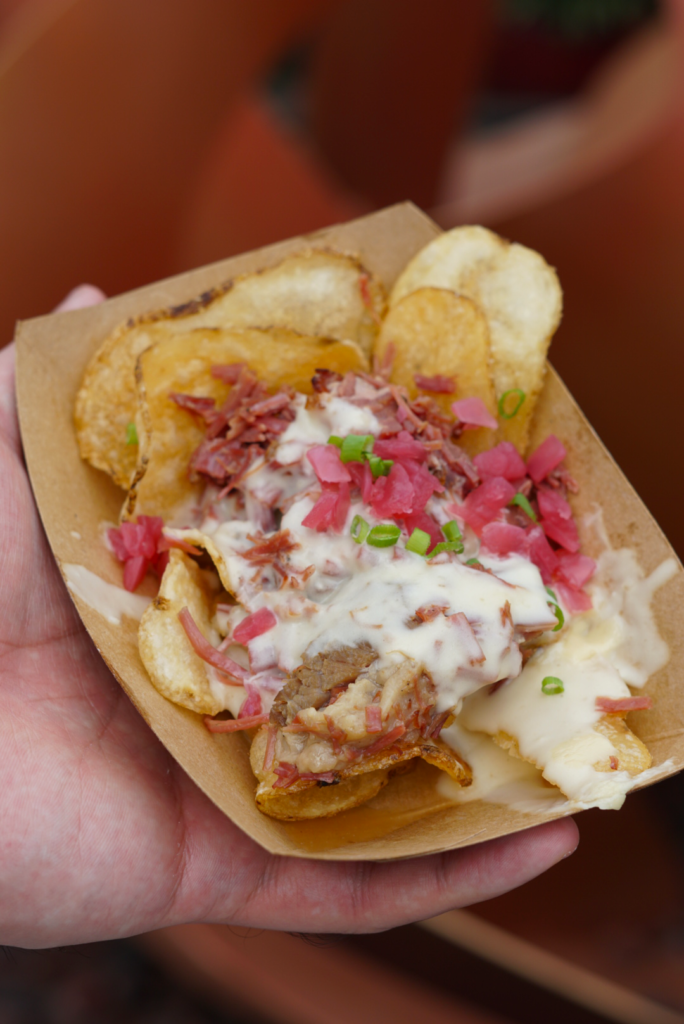 Smoked Corned Beef with Warm Crispy Potatoes (Future World West): Tasty slices of tender corn beef sitting on a heap of crunchy homemade chips, adding a perfect balance of salty and smoky flavors to each bite. The creamy Parmesan sauce and pickled onions make it even more delicious!