A dreamy summer "staycation" is the perfect way to kick back, relax, and soak up all that summer has to offer. This is why we decided to pack our bags and head to Kissimmee for a serene stay at a luxurious resort only a few miles from Disney! Magic Village Yards was kind enough to host this experience but as always, all opinions are my own.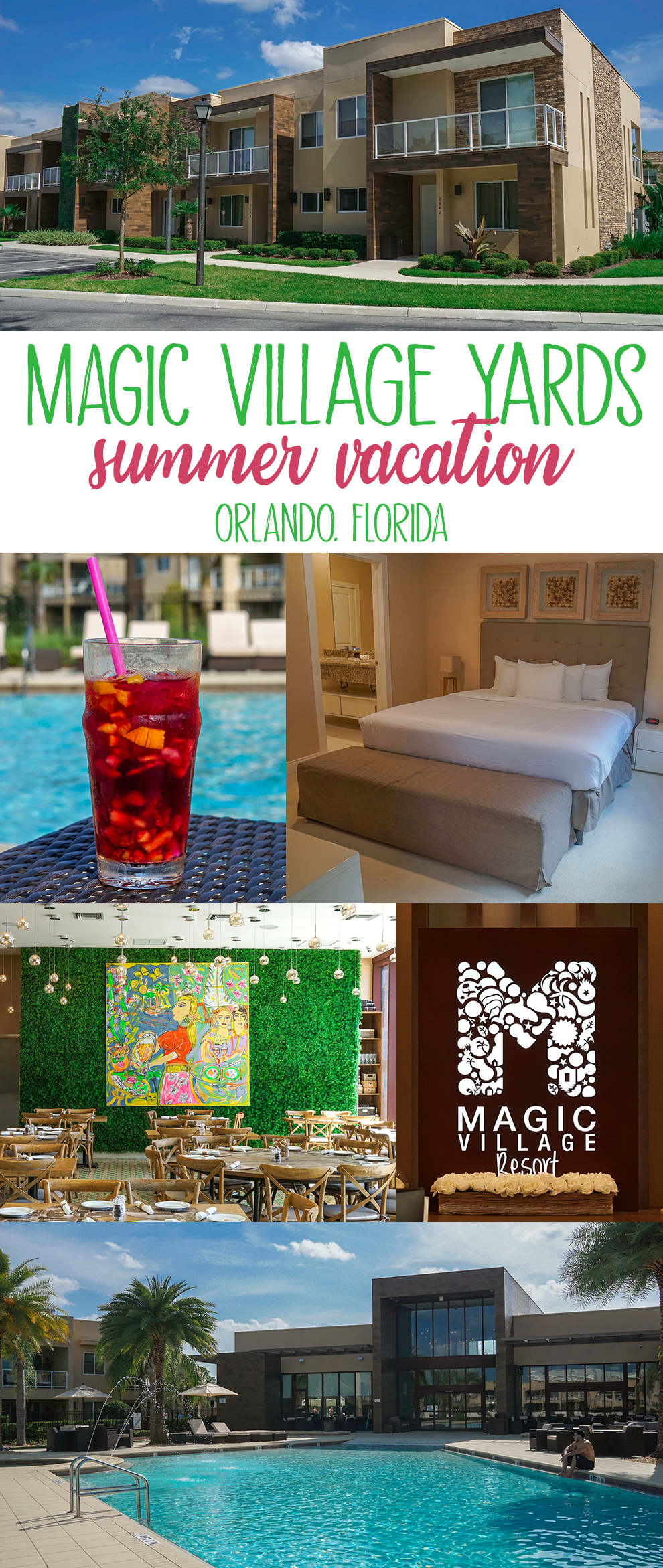 Hello! Hiya! Bonjour! Remember little ol' me, the girl behind the blog? I'm still here, alive and breathing. I may have gotten a little lost these past few months but for good reason.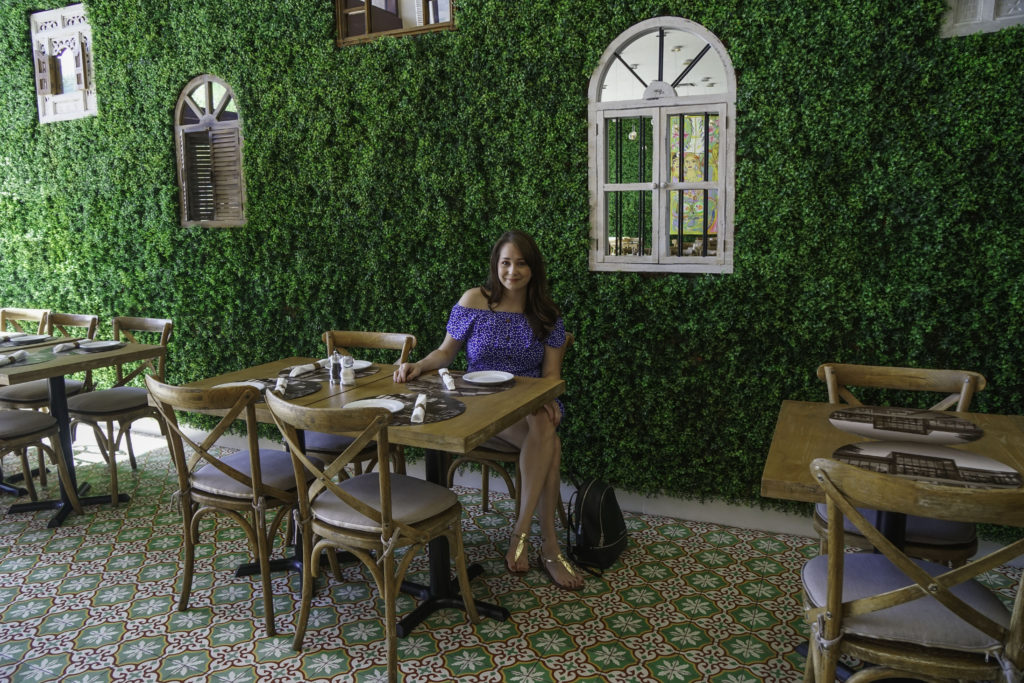 It's been some time since I graced these digital pages with my presence. Life has been busy and I'm less than 30 days away from finishing graduate school. HIP-HIP-HOORAY! After drowning in Harvard Business Journal entries and research papers galore, I now understand why getting your Master's degree is such an achievement. Counting the days friends … counting the days. Send lots of coffee. Iced please. Preferably Dunkin Donut's Hazelnut, light and sweet. Twelve months of trudging through classes has me feeling like a z–o–m–b–i–e!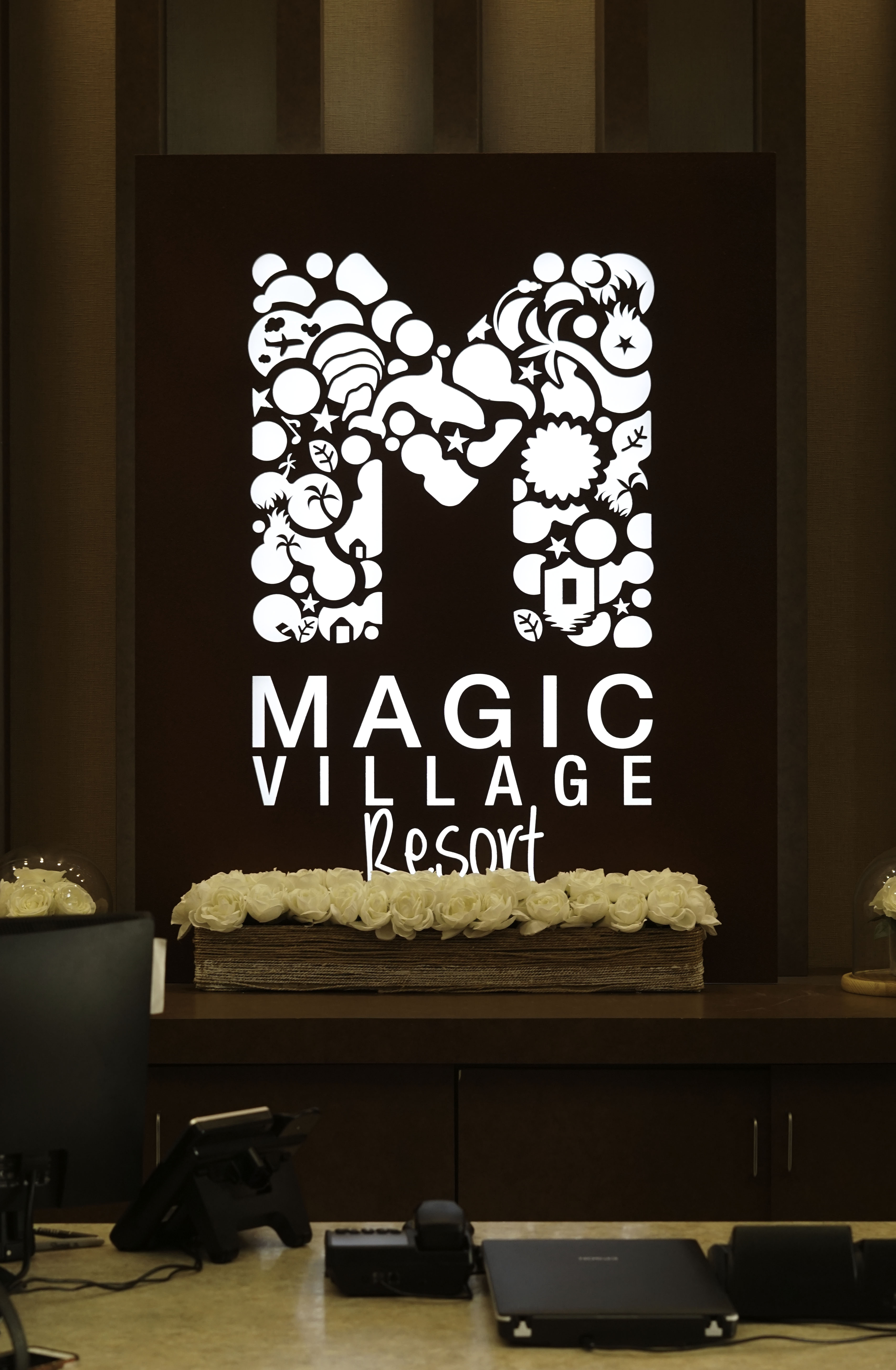 Until then, I want to share how fantastic (and much needed) my mini getaway to Orlando was! Summer stay-cations are the best opportunity to have fun without the hassle of traveling, especially when you live in Florida and are surrounded by so many neat things to do. After enjoying a weekend at Magic Village Yards in Orlando, I don't think I'll be venturing very far for a little rest and relaxation in the future. Our stay was nothing short of … magical! Talk about vacay goals. This place has it ALL and more.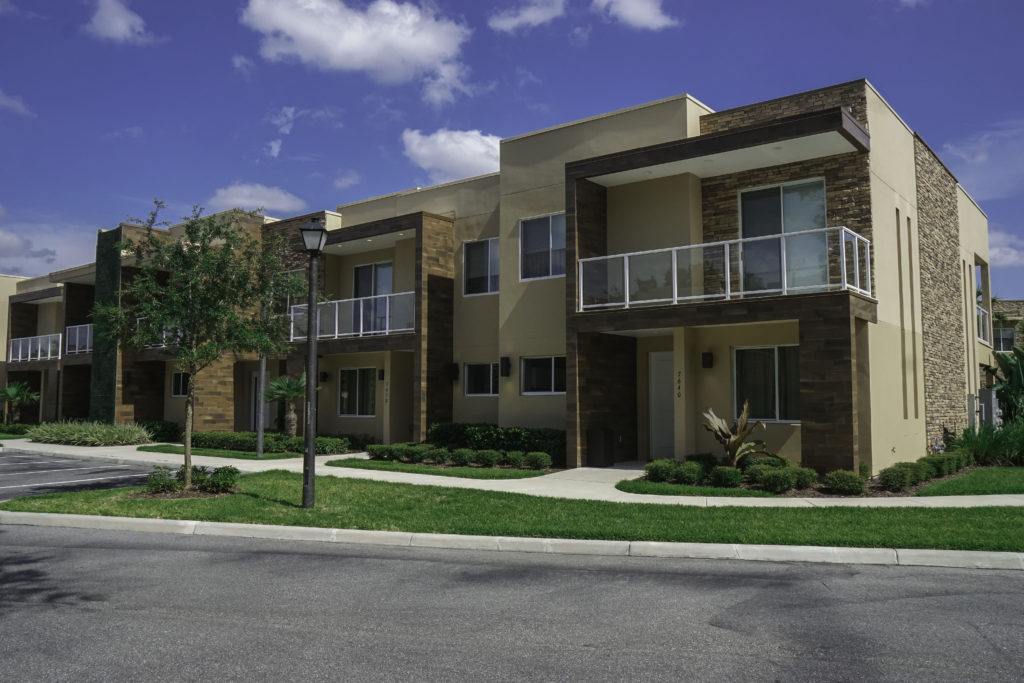 Magic Village Yards is truly a home away from home. They house over 180 luxury villas with modern accommodations and comfy furnishings to make your stay unforgettable. It really is a hidden gem within Kissimmee because it's far from the hustle and bustle on International Drive. For many years this is where we would typically stay because it's a hot spot for restaurants and entertainment, but the noise from the busy road is hard to ignore. I personally love how quiet the surroundings of Magic Village are and the added privacy of it being a gated community. You don't have to fight for parking or squeeze into a packed elevator to get to your bed after a long day of exploring.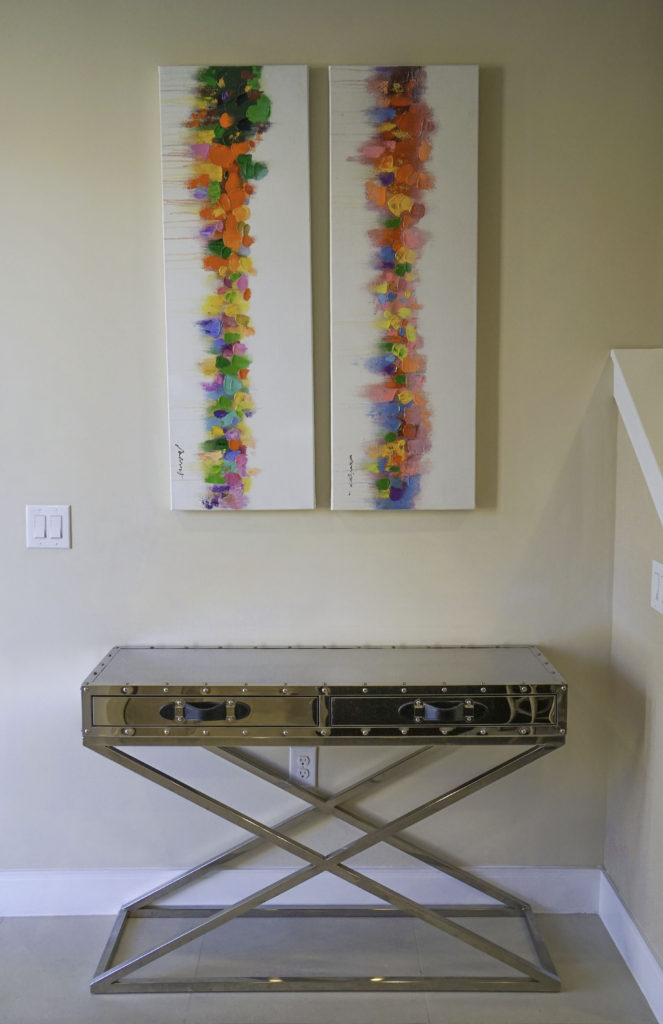 The Villa
Each condo has 3 to 4 bedrooms, connected bathrooms, a kitchen, spacious living room, patio area, veranda, and utility room with washer and dryer. Having these convenient amenities and your own personal space is a huge plus, especially when traveling with family or a group of friends.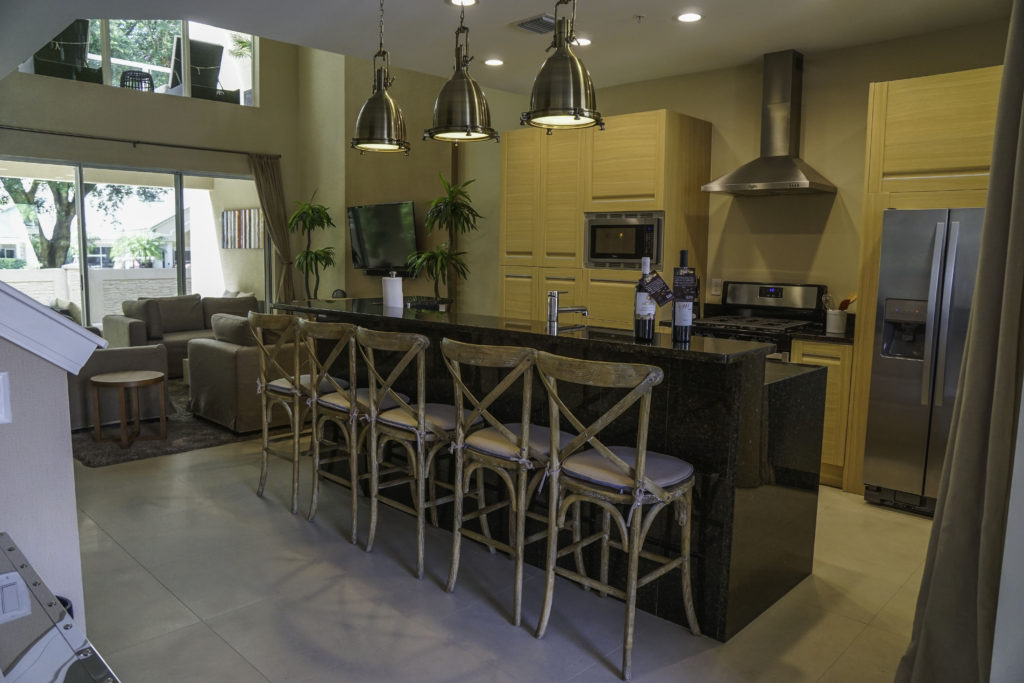 The modern kitchen may have been my favorite part of the villa because it reminded me so much of being at home. It was fully equipped with stainless steel appliances along with everything one would need to prepare and enjoy meals any time of the day. This includes cookware, dishes, utensils, and a roomy refrigerator to hold groceries during your stay. Inside, there are even bottles of chilled wine available for purchase!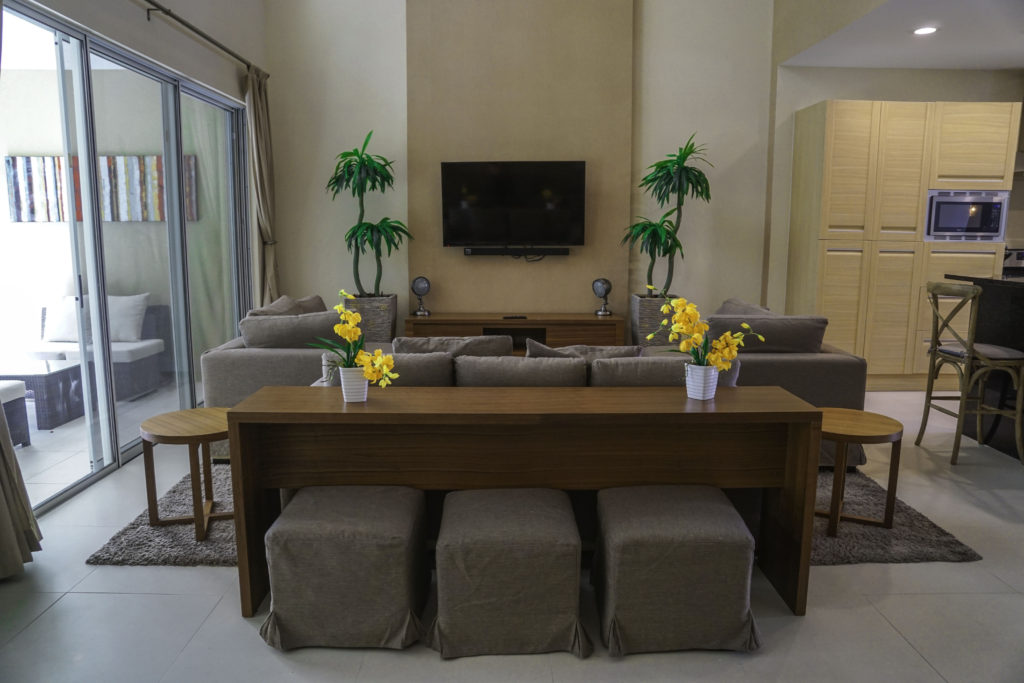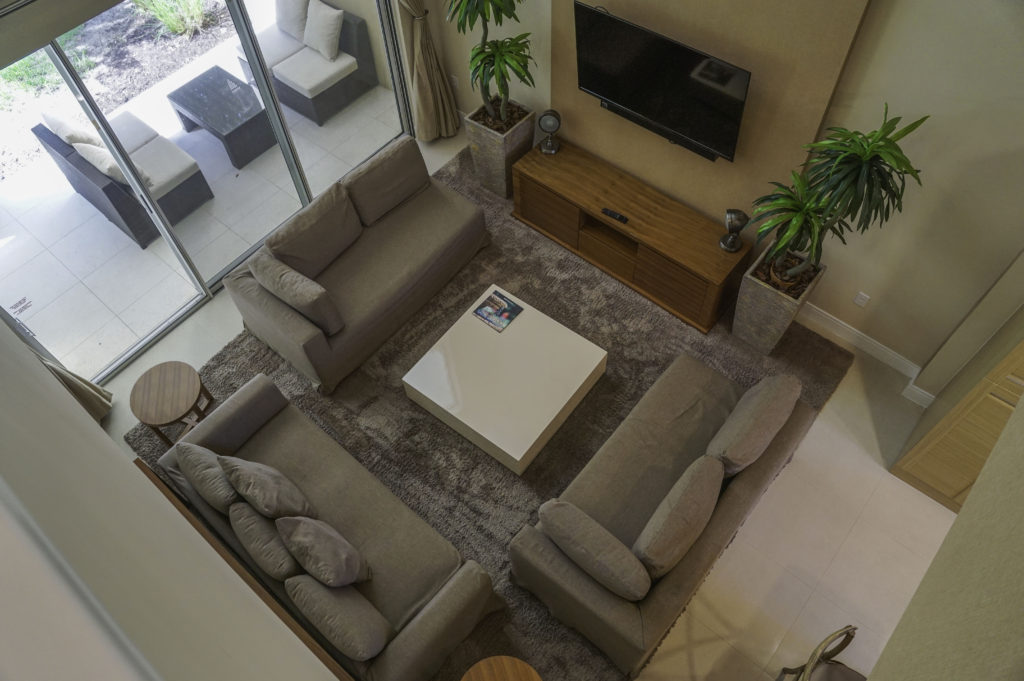 The living room was HUGE, couches comfy, and a lovely location to lounge until your hearts content. Even the bedrooms had me speechless. In our 3-bedroom villa there were two rooms with a king bed and one with two twin beds, perfect for traveling with children. The bedding was soft, fluffy, and oh so luxurious. I fought to peel myself out of it in the morning which led us to binge watch 90 Day Fiance for two hours before heading to Disney Springs!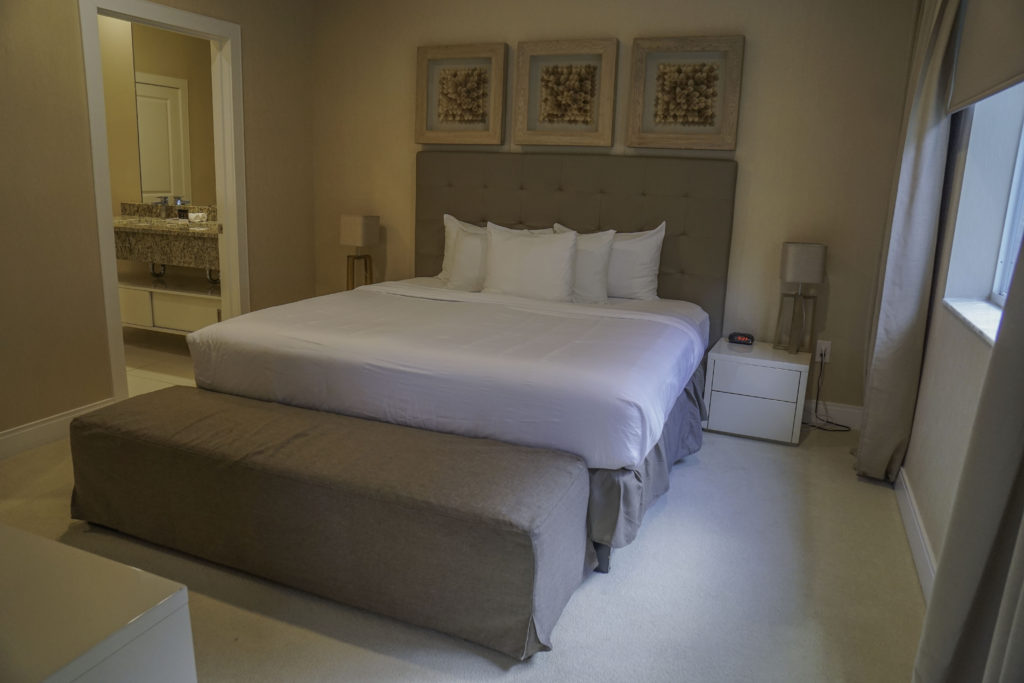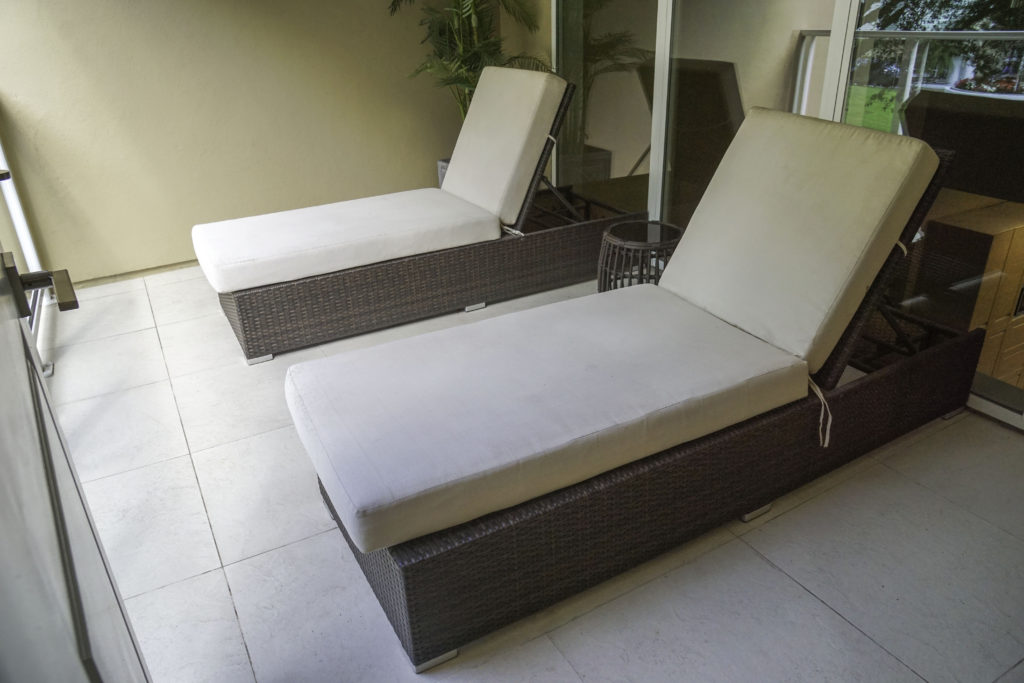 The Pool
The majority of our Saturday afternoon was spent sipping iced-cold Sangria poolside! Nestled in the center of the resort, this oasis is the epitome of ultimate relaxation. The sun has been brutal this summer so naturally, taking a dip in the crisp blue water was beyond satisfying. Plus, we were lucky enough to have it all to ourselves for a bit while other families were off exploring and at the nearby theme parks! The pool and hot tub are lined with lounge chairs and umbrellas so when it did start to get crowded there was plenty of room for everyone to enjoy themselves.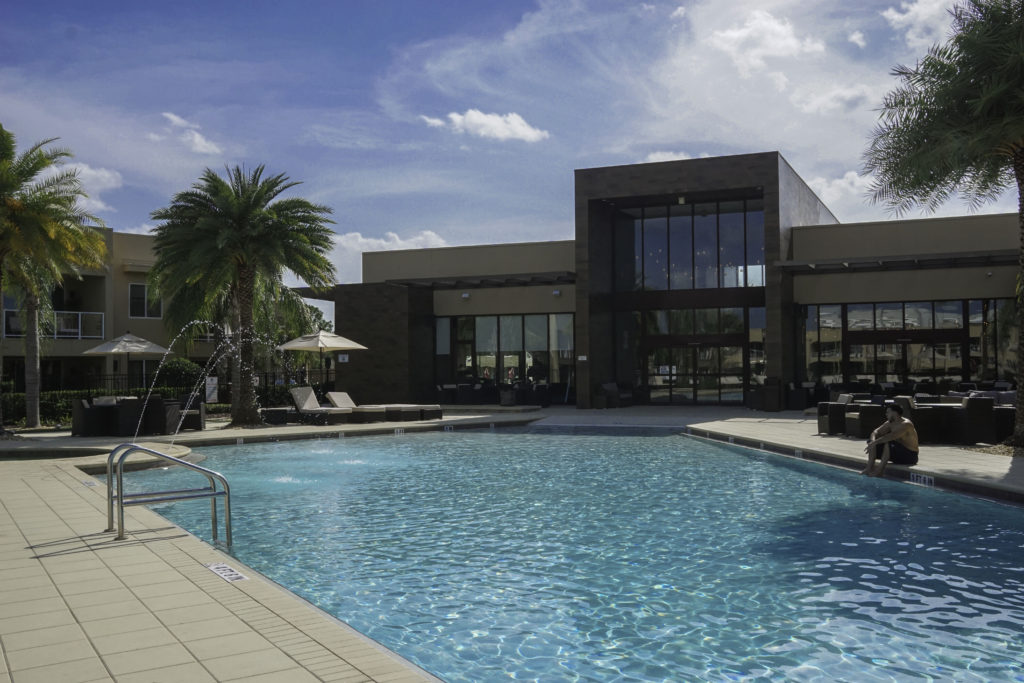 At night you can see the fireworks going off at the nearby Disney park! This is ideal for those that want to steer clear of the crowds and swarms of double-wide strollers holding overtired children. We've all had our toes run over and ankles clipped plenty of times by those things! With that being said, order yourself a made-from-scratch Brazilian style gourmet pizzas from their on-site restaurant and enjoy the show from the comfort of the resort.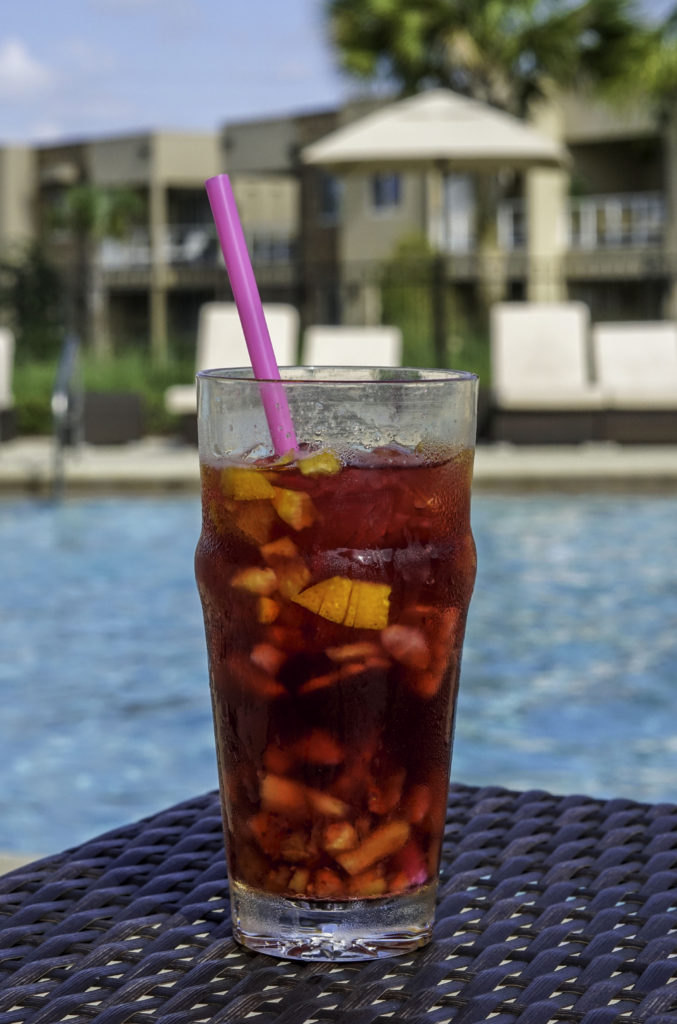 The Restaurant

Located inside of Magic Village Resort's club house is the unique Villaggio Restaurant serving the best in Italian-Brazilian cuisine. Here guests can experience a fusion of classic and contemporary flavors. The dining room has a casual atmosphere and is beautifully decorated with rustic details. They have the tastiest lunch and dinner options! From culinary specialties like Picanha to gourmet pizzas and flavorful pastas, there is something to satisfy everyone's taste buds.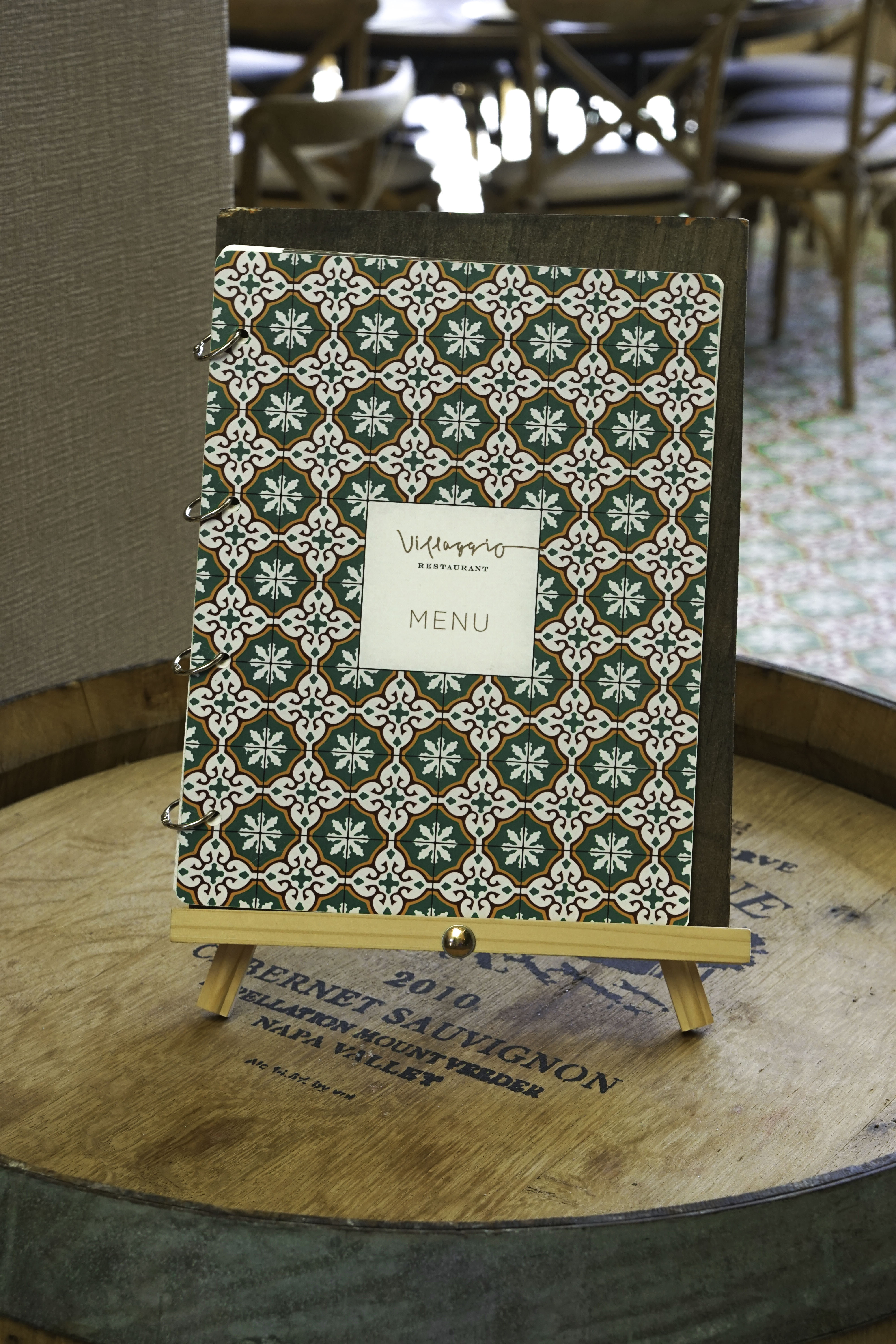 On Sunday they offered "All You Can Eat Pizza" which made for a great mid-day snack between our adventures. In fact, you don't even have to leave the comfort of your condo for a good meal. Villaggio offers freshly made food delivered right to your doorstep. If you watched my Instagram stories then you must know we took full advantage of this!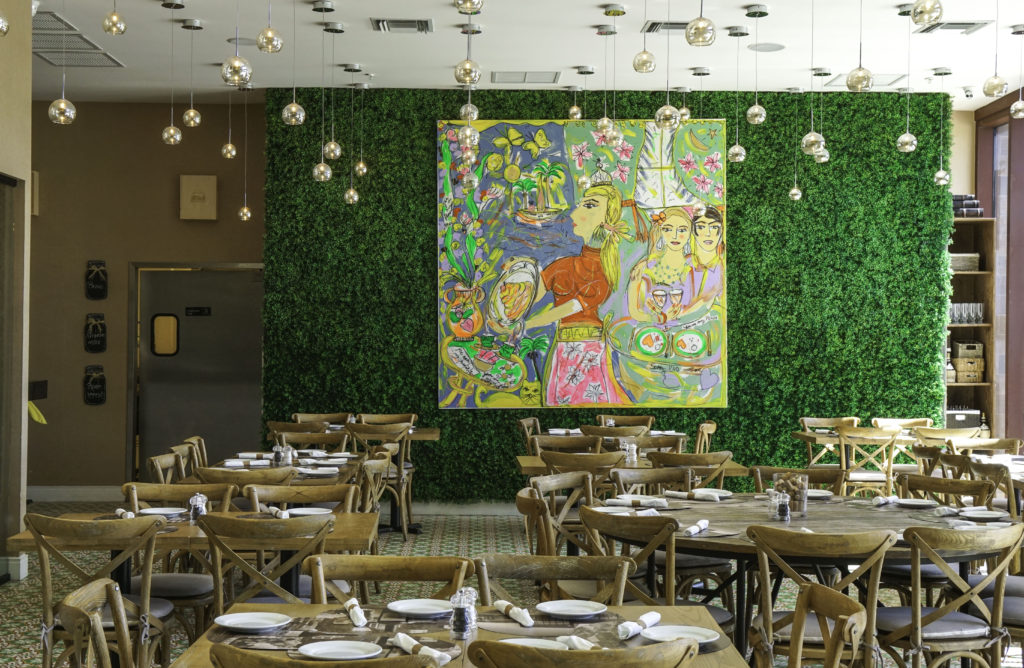 The Villaggio restaurant is open to the public so if you're ever passing through Kissimmee be sure to stop by and try one of their creative dishes made from scratch.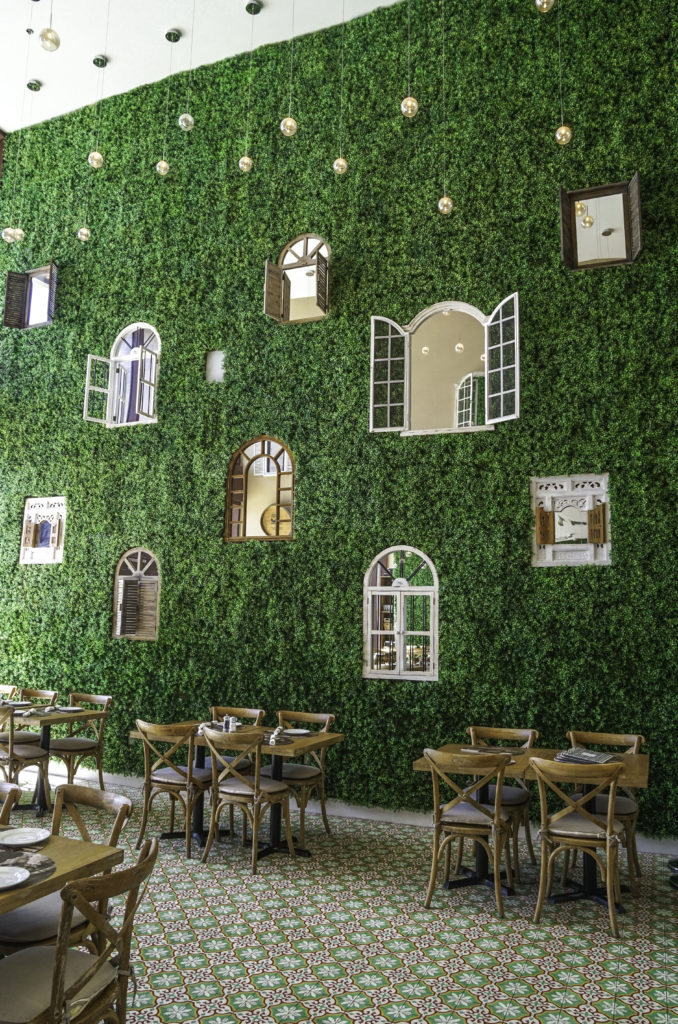 There are numerous reasons to stay at Magic Village Yards and I've only highlighted a handful of them! The resort also offers complimentary WiFi, 24-hour fitness center, room service, kid's playroom, grocery deliveries (for an additional charge), and a free shuttle to Disney World. Equally important, their concierge is impeccable and always eager to offer exceptional customer service when needed. We truly enjoyed every minute of our time there and are eager to plan our next vacation around this one-of-a-kind property in the heart of Orlando.