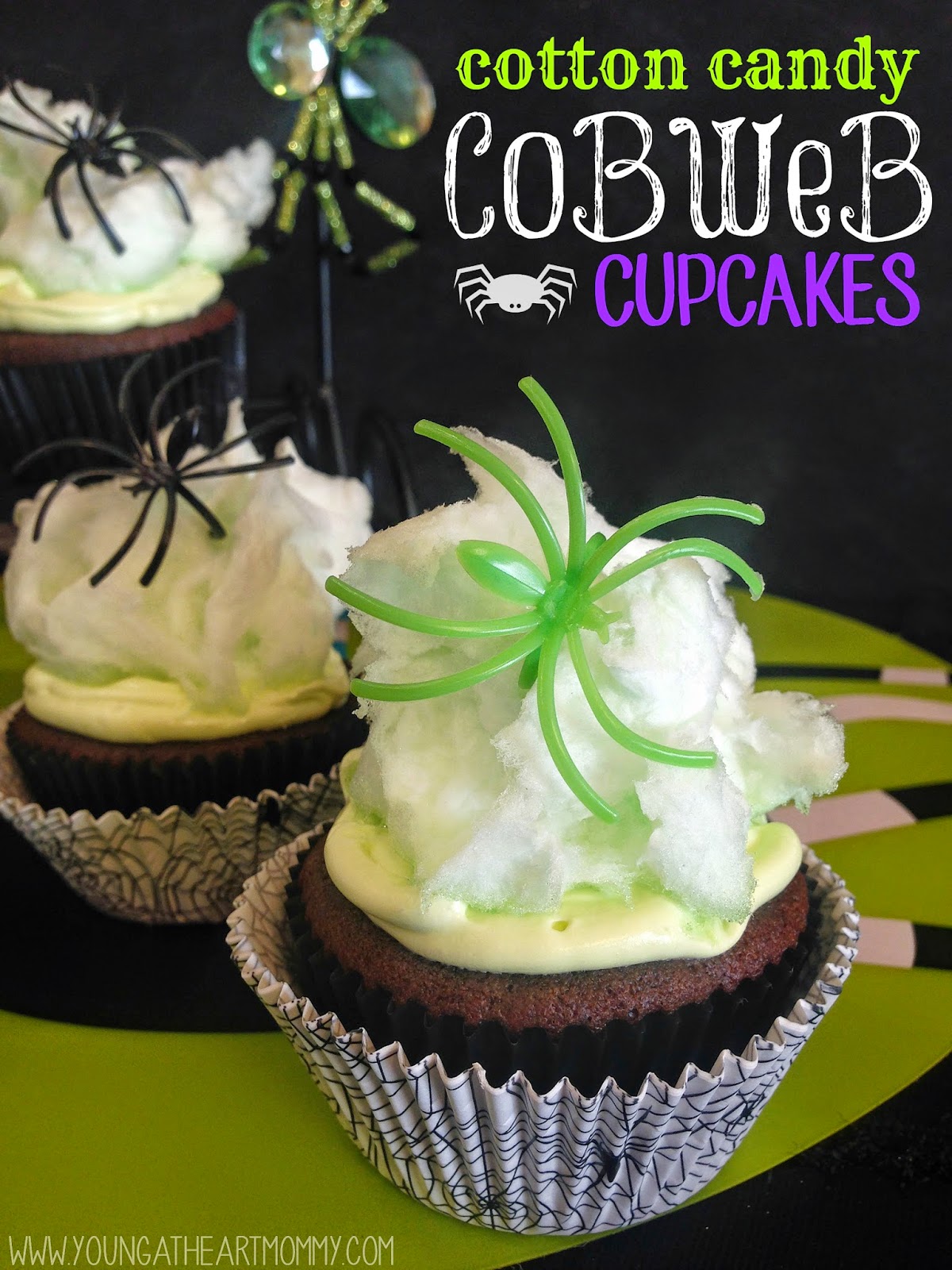 With Halloween about two weeks away I am thrilled to say that costumes have been purchased, treat bags have been assembled for school, decorations are up and the giant cauldron by the front door is full to the rim with CANDY! This year was painless. Since I ordered Toodie's costume and accessories online I was able to avoid the crazy crowds, the worst part of any holiday. Of course I decided to use the saved timed and energy to make another treat in the kitchen this weekend, Cotton Candy Cobweb Cupcakes. I couldn't help myself given the next two weeks are busy ones. This may be the last yummy treat I make before the haunted holiday arrives!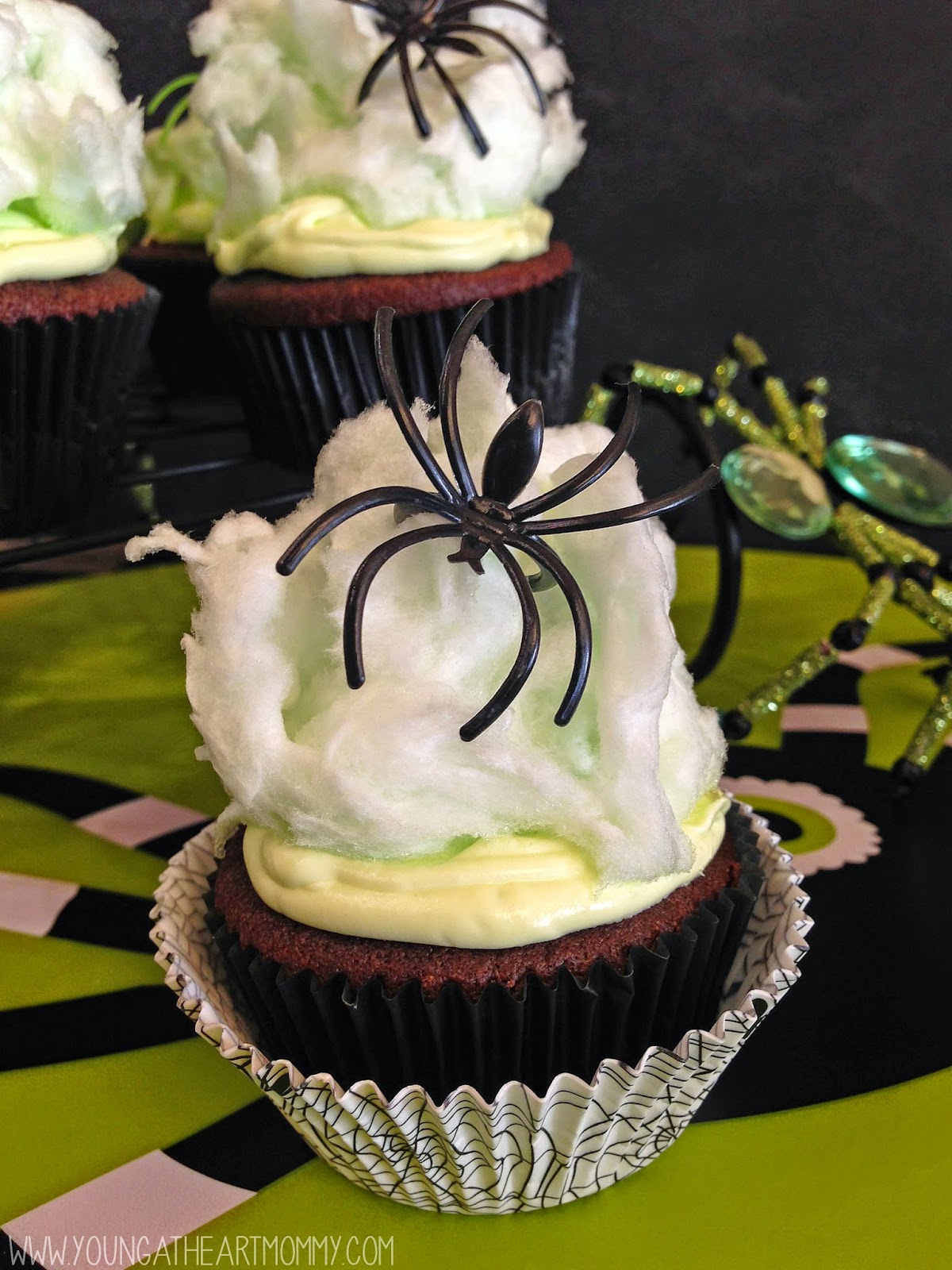 What You Need:
chocolate cake mix

vanilla frosting

Neon Green food coloring

cotton candy (white, green, pink, blue-your choice!)

plastic spider rings

spiderweb or Halloween cupcake liners



Instructions:
Prepare your chocolate cake mix according to the directions on the box. I used Immaculate Baking's Chocolate Cake Scratch Baking Mix. Line cupcake/muffin pan with liners and fill each 3/4 full with batter. Bake for recommended time and allow to cool when removed from oven.

In a small bowl transfer frosting from container and add about 5-6 drops of Neon Green food coloring. Mix together until frosting is a light shade of green.

Pipe a layer of frosting in a circular pattern onto the top of each cupcake. Pull apart cotton candy and attach to the frosting so it looks like a fluffy cobweb.

Carefully attach plastic spider rings to the top of the cotton candy cobwebs, using the ring to keep it secure.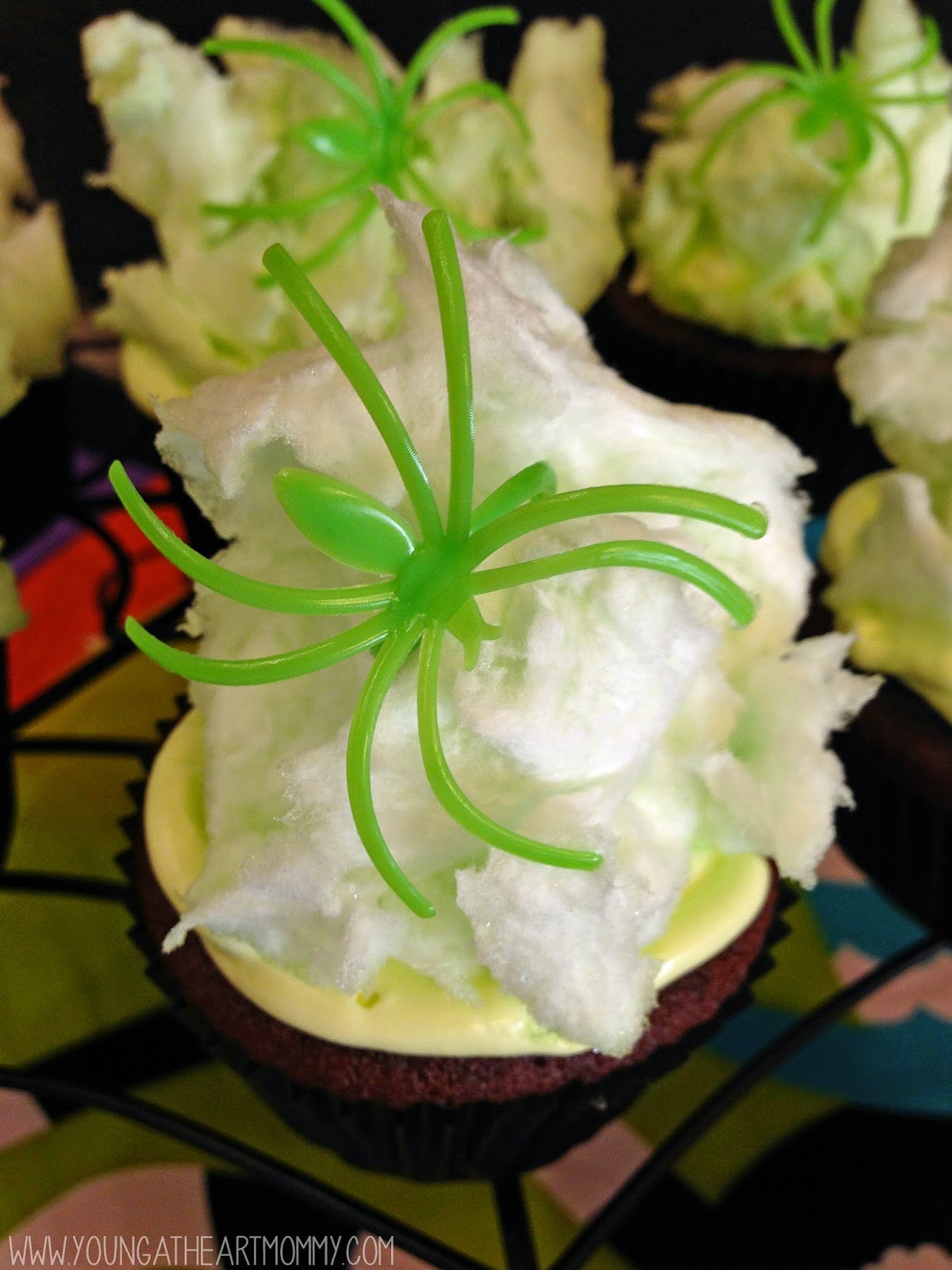 Need more spooky inspiration? Check out these other fun Halloween treats.