Disclosure: The information and prize pack have been provided by General Mills through Platefull Co-Op.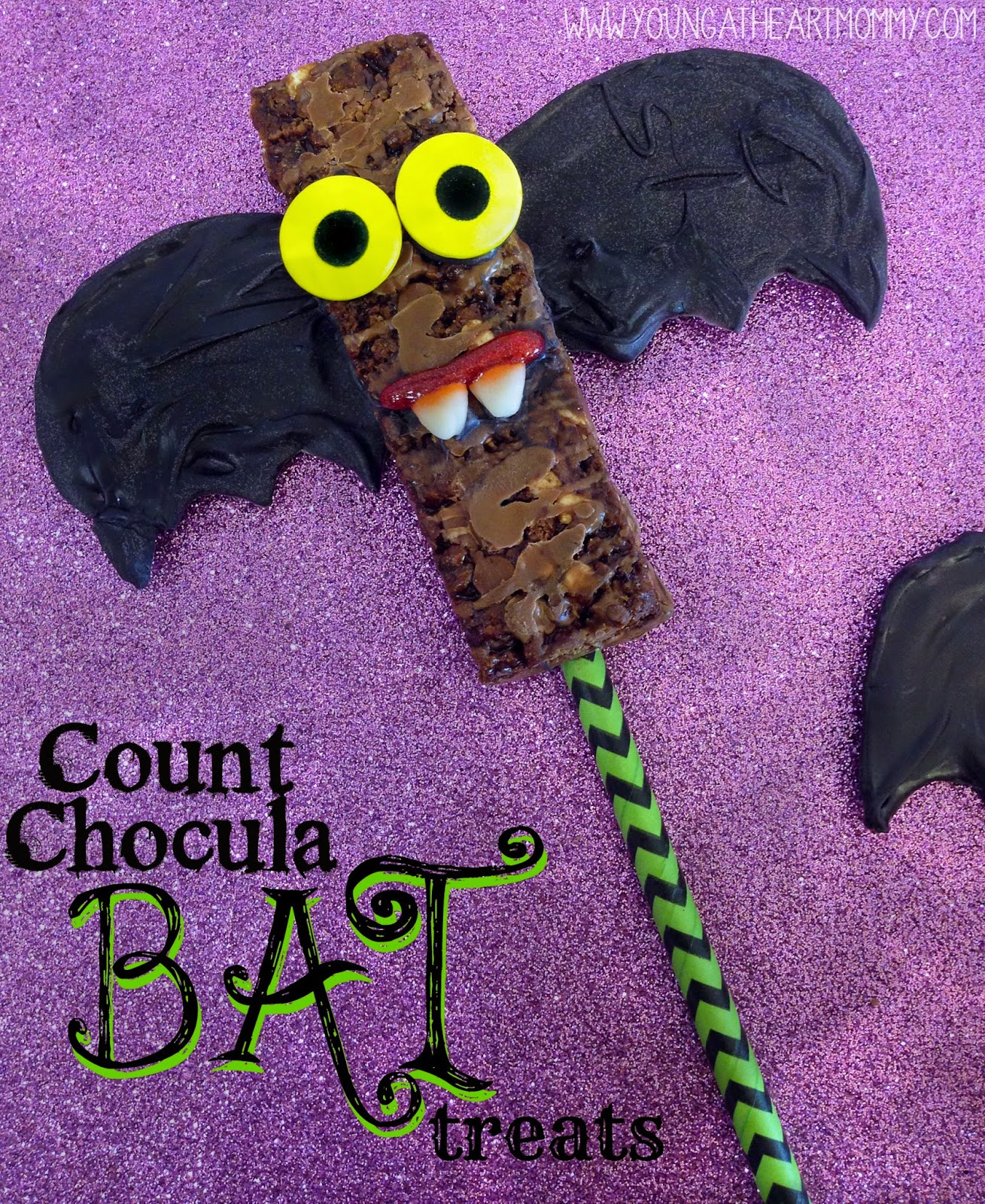 Just in time for Halloween the Retro Monsters are back! Count Chocula, Boo Berry and Franken Berry cereals are once again hitting the shelves at Target in their retro packaging. They've also brought Monsters snack items for you to enjoy as well. Count Chocula Treats, Boo Berry Fruit Roll-Ups and Franken Berry Fruit Roll-Ups are sure to make this month even more spooktacular. In fact, they inspired me to create another fun Halloween treat and this one is Bat-TASTIC. Learn how to make these adorable Count Chocula Bat Treats below!

What You Need:
Count Chocula Treats
Wilton Black Candy Melts
Wilton Candy Edible Halloween Eyeballs
Wilton Candy Melt N Decorate Bottle or plastic squeeze bottle
Candy Corn
Wilton Blood Red Sparkle Gel
Wax Paper

Instructions:
1. To create your chocolate bat wings you are going to melt the chocolate candy melts either in a microwave safe bowl or directly inside the Wilton Candy Melt N Decorate Bottle. If you are using plastic squeeze version make sure to heat the chocolate separately and spoon into the bottle. Candy should be heated in 60 second intervals and stirred between to prevent burning.

2. The bat wing pattern itself can be free-handed on to a white sheet of paper or if you feel more comfortable with a pre-made stencil, Google has a ton of them on their image search. Once you choose an image, size and print it out to be traced with chocolate. Place a sheet of wax paper on top of the stencil and use your chocolate filled squeeze tube to trace the lines and fill inside the wings.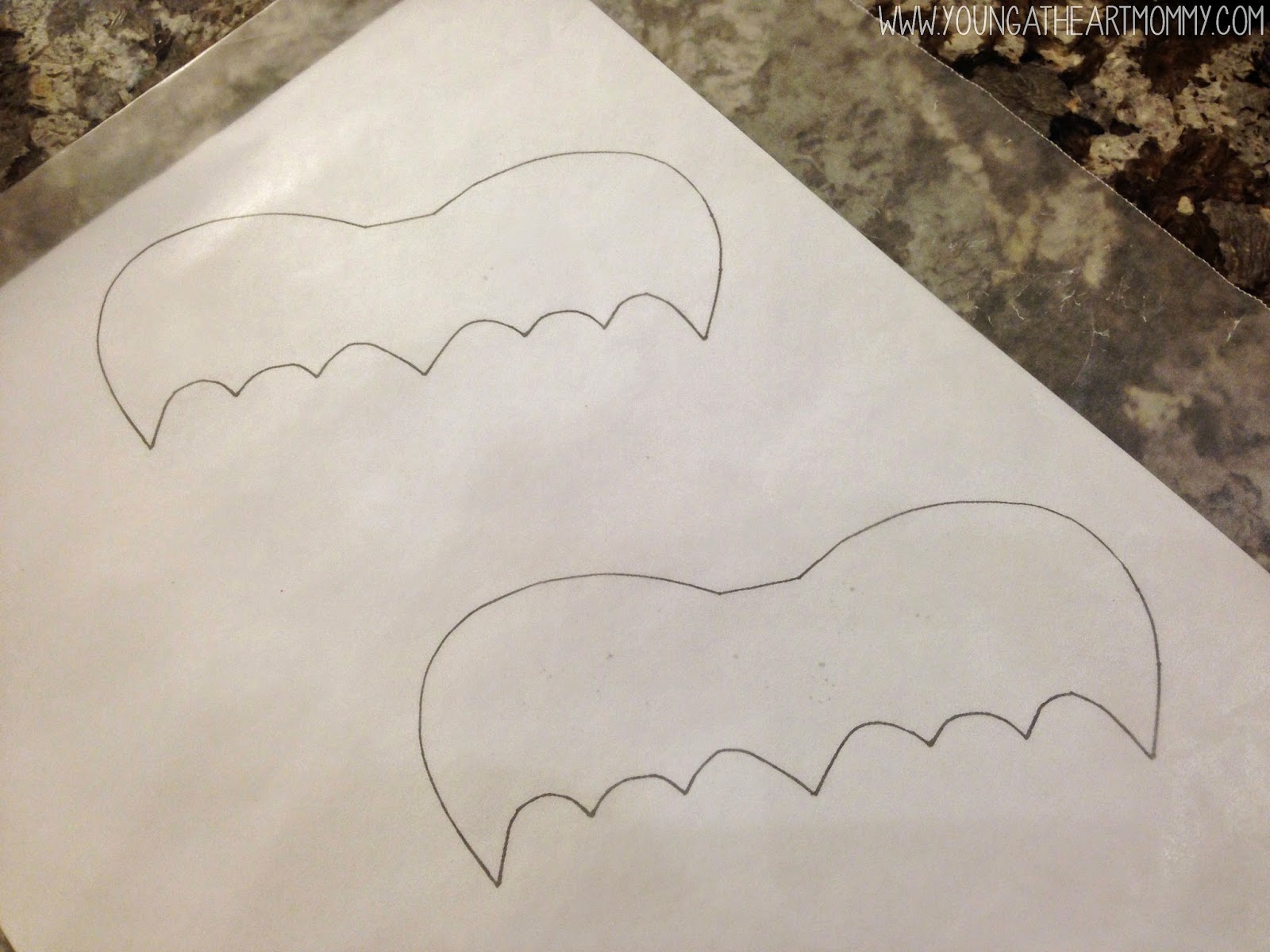 3. Allow the wings to harden or place them in refrigerator for 5-10 minutes until the chocolate has settled.

4. Using a small glob of melted chocolate attach the Count Chocula treat in the center of the wings. Also use a dab to stick the eyeballs on. Draw a small line with the red sparkle gel and place two candy corn ends to the bottom for teeth.


These spooky treats can be a special lunchbox surprise or after school snack in the month of October.

Great for breakfast and snack time, try combining melted marshmallow with your favorite Mosters cereal to create your own ghoulishly tasty treats. Looking for an instant Halloween costume? The monster cereals in special throwback packaging include a cutout mask for quick dress-ups. Monsters snacks are also perfect as Halloween party munchies and for rewarding trick-or-treaters.
The Retro Monster cereal and snack collection are perfect for nostalgic cereal fans and Halloween lovers. They're fun for the whole family and are sure to bring back a ton of childhood memories. You can find all of these throwback goodies at your local Target displayed nearby the other seasonal snacks.