This post has been sponsored by The Coca-Cola Company. All thoughts and opinions are my own.
Keep the holidays fresh and fun with these 7 traditions that the whole family can take part in.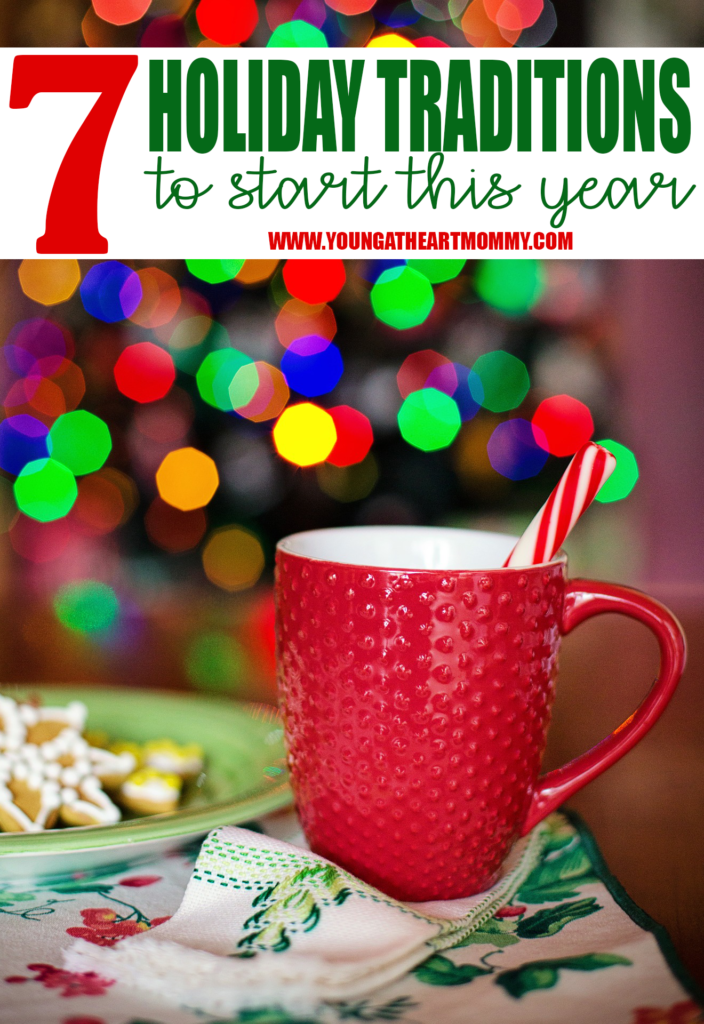 The most wonderful time of year is upon us and in less than two months we'll be trading in the pumpkins for neatly wrapped presents under the tree. The arrival of Christmas leaves us all in anticipation as we count down the days with tried and true traditions. Between October and January, things get hectic around here. With so much to do and so little time, it can become one giant blur! As a mom I've learned the importance of stopping to smell the balsam while cherishing moments with those that matter. Make your own memories with friends and family this season, starting with these 7 holiday traditions that are sure to fill your home with joy, even in the midst of chaos!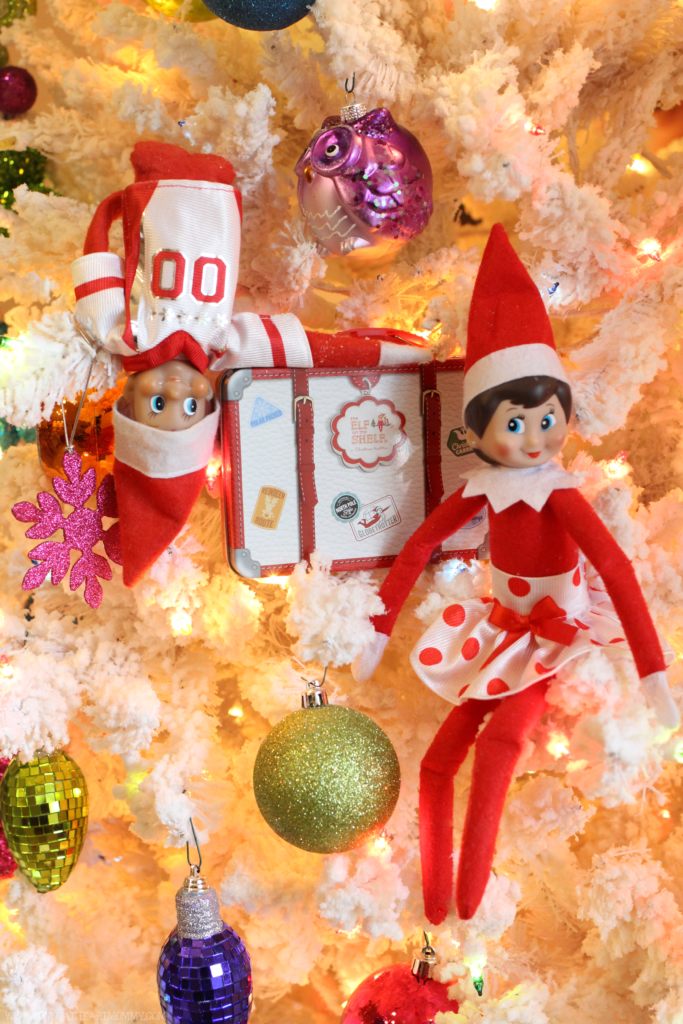 1. ELF ON THE SHELF



A few years ago I shared all of the sillyness our elf Applejack took part in around the house from December 1st all the way until Christmas. It soon became one of my most popular posts. Apparently I'm not the only dedicated parent who enjoys seeing their child's priceless reaction every morning. Elf On The Shelf is a love-hate tradition. Some of us find pure joy in the mischief while others loathe the idea of having to move it to different locations every night! Ultimately, it's all in good fun if you have the time, patience, and creativity to follow through with the antics.

2. FAMILY MOVIE NIGHT
What's Christmas Eve without "Frosty the Snowman", a big bowl of popcorn, and your family cuddled up on the couch? Hosting a movie night is certainly the easiest tradition to take part in because all you need are the Christmas classics, blankets, and refreshments! The holidays can be hectic which is why it's important to take the time to kick back, relax, and wind down from all of the craziness with loved ones.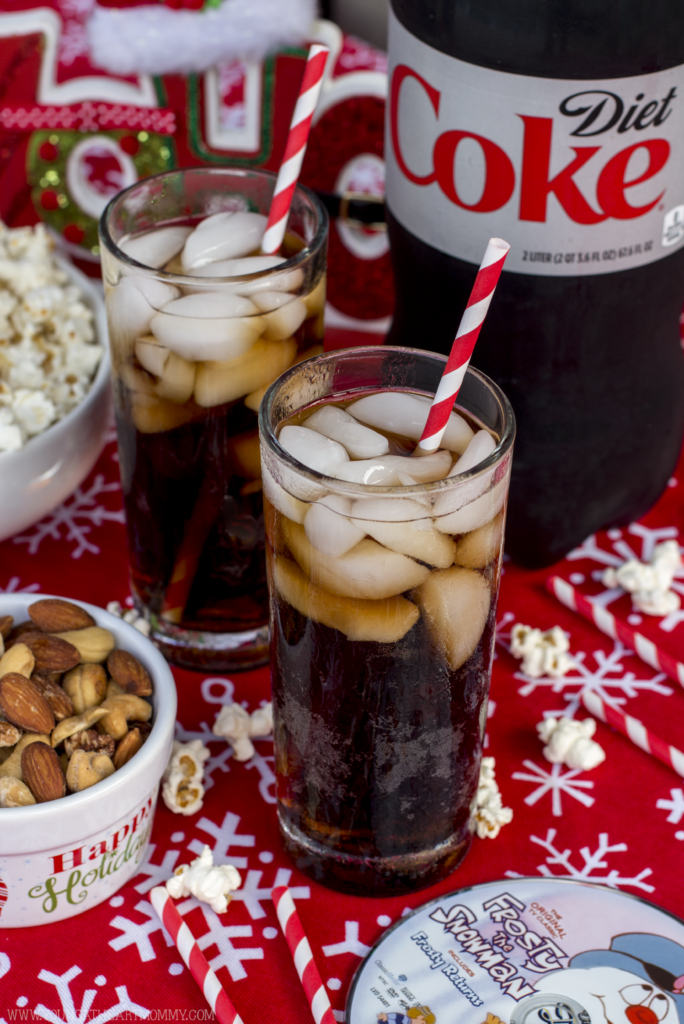 Since there's usually quite a few of us, I like to stock up beforehand on snacks and beverages at Sam's Club. There's nothing like a freshly popped bowl of buttery popcorn and an iced cold Diet Coke® to wash it down! I grabbed a 4-pack of the two liters during my last visit because I know it will go rather quickly this time of year.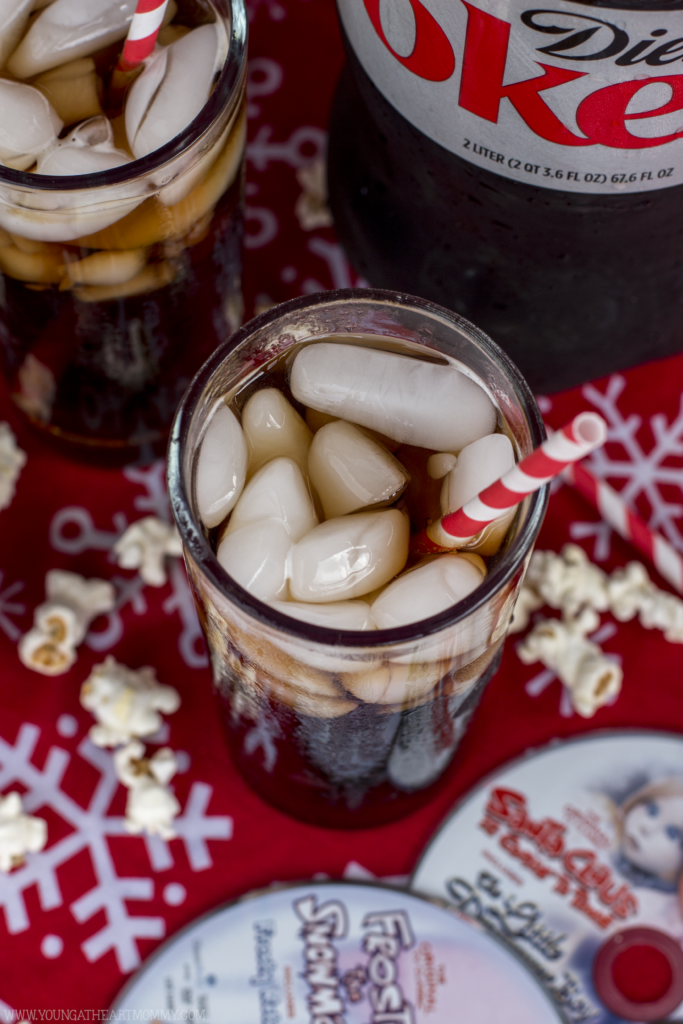 3. ORNAMENT EXCHANGE
Build your collection of tree trimming trinkets by exchanging ornaments that mark a milestone, interest, or accomplishment of those participating. When I was a little girl I would trade ornaments with my mother each year. They were always mother/daughter themed and to this day, we hang our favorites on her Christmas tree. You can only imagine how many we've accumulated since I'm now in my thirties! The ornaments can be handmade, store-bought, and even personalized. The idea of this tradition is to create memories and highlight important moments that have taken place throughout the year.

4. GINGERBREAD HOUSE DECORATING
With their candy encrusted roofs and gumdrop lined windows, gingerbread houses are my favorite edible tradition to kick off the Christmas season. Whether you build from scratch or purchase a nifty pre-made kit, this is an activity the entire family can take part in. Not only will this cultivate your children's creativity, it's also fun to eat afterwards!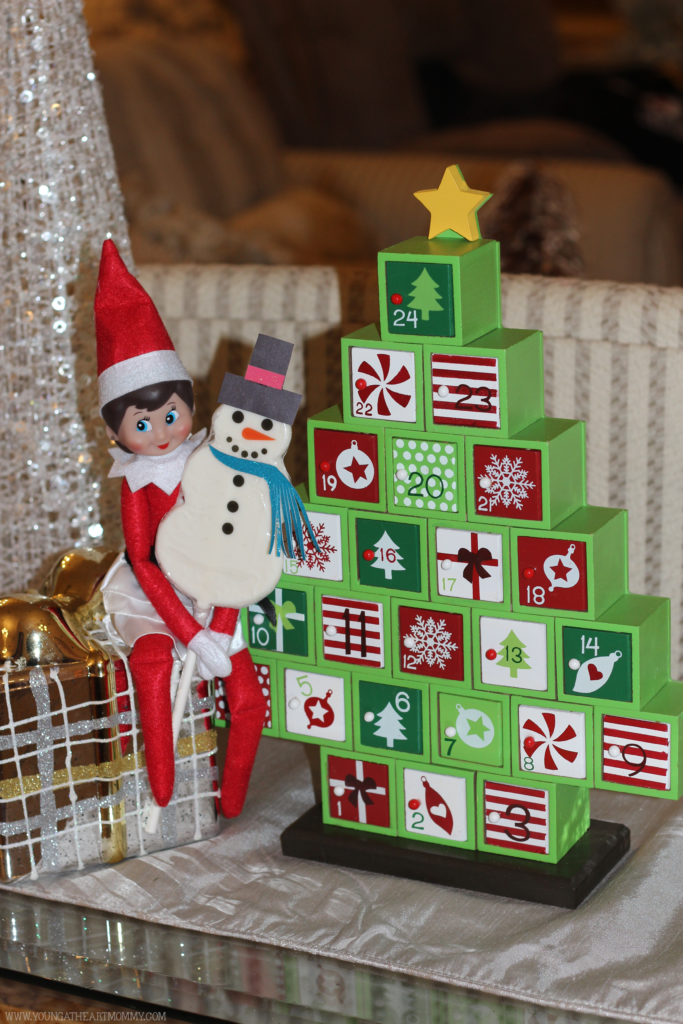 5. COUNTDOWN WITH AN ADVENT CALENDAR
An advent calendar is an interactive and exciting way to countdown the days until Christmas arrives. This is one of Toodie's all-time favorite traditions because each morning she gets to reveal a small toy or piece of candy behind each door. Our little elves drop one off on December 1st each year, making the holidays extra special. These festive calendars are already hitting the shelves at most retailers.

6. HOMEMADE HOLIDAY CARDS

Sitting down with your kids to create handmade cards is a wonderful way to spread holiday cheer. There's nothing quite like receiving a personalized greeting in the mail, whether it's covered with colorful drawings or contains a handwritten message. It's always the thought that counts! Depending on your child's artistic skills, you may end up with quite the collection of cards to send to friends and family this year. Not only does this little project encourage the act of giving but it will keep them happily busy while you catch on wrapping gifts.
7. UGLY SWEATER PARTY

Last year we hosted our first annual Ugly Sweater Holiday Party and it was a BLAST. Between decorating giant gingerbread cookies and taking silly photos with festive props , I'm not sure who had a better time – the kids or adults! Gather your closest friends and family for a fun get together, encouraging all guests to wear the wackiest sweater they can find. Cheap decorations and glittery tinsel can take any old cardigan to the next level. Host a contest for the most hideous ensemble to bring a little friendly competition to the seasonal shindig.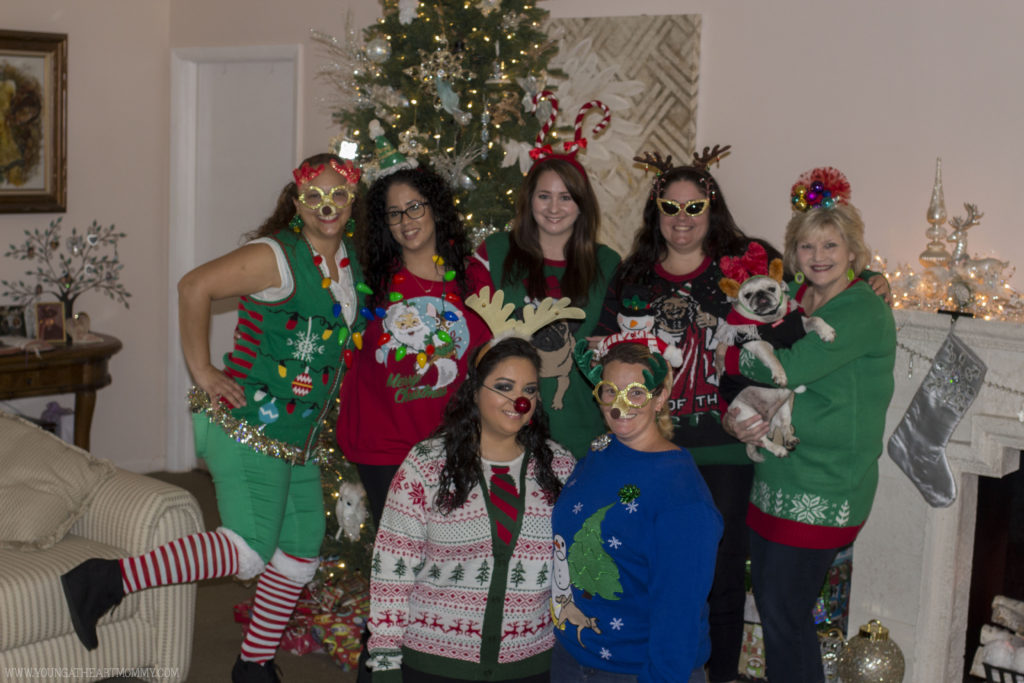 Next time you go to Sam's club, make sure to add some Sprite® and other Coca-Cola® products to your cart. While doing that, make sure you enter to win the grand sweepstakes. The Grand Prize is an all-expenses paid trip to LA to attend a private screening of The Greatest Showman!
This holiday season, include Coca-Cola® as part of your tradition. Pick up Sprite® 4 pack 2 Liter, Diet Coke® 4 Pack 2 Liter, Coca-Cola® 35 pack cans, or Coca-Cola® 30 pack Mini Cans beverages from Sam's Club, then upload your receipt for a chance to WIN a trip for two to Los Angeles featuring:
An exclusive red-carpet screening of The Greatest Showman, plus pre-show performance 


Round trip air transportation for two (2) 


Two (2) 20th Century Fox goodie bags 


Three (3) nights' luxury accommodations in a Hollywood hotel 


VIP backstage tour of Fox Studios with lunch at the on-site restaurant 


Full on-site assistance from a personal winner manager throughout the trip

Don't miss this incredible opportunity! Visit http://www.samsclub.com/coca-cola/ to find out more
What kind of traditions does your family take part in during the holidays?
"Coca-Cola" is a registered trademark of The Coca-Cola Company.