Make Halloween extra sweet and a little bit spooky with this easy to make Pop Rock Candy Bark. It has a little bit of everything tangled between layers of white chocolate and a fun popping sensation that the kids will LOVE!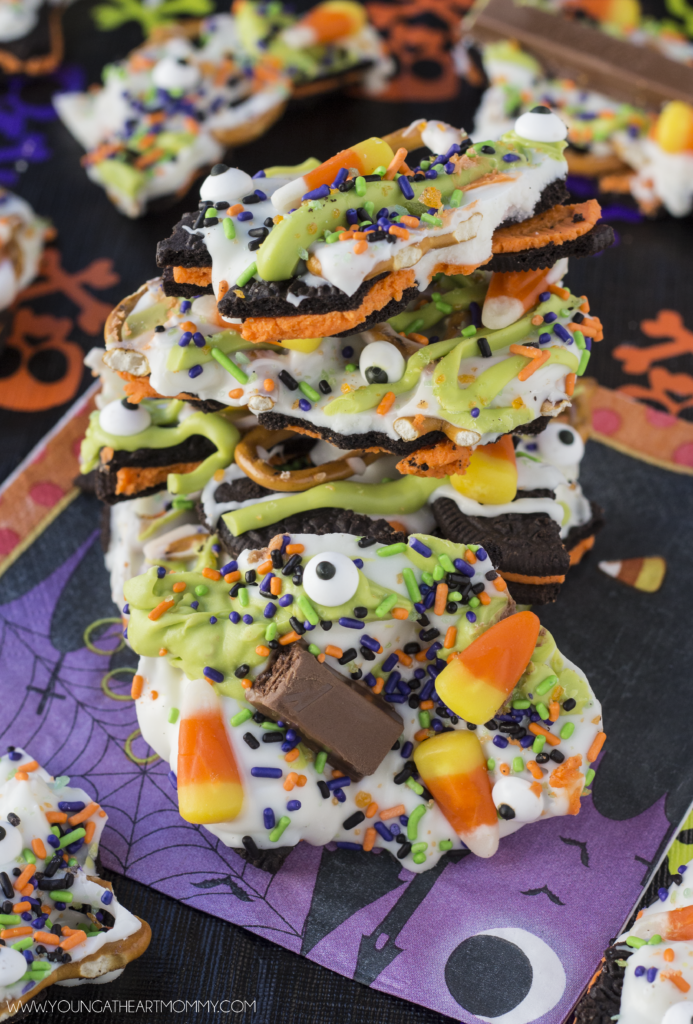 We're still a week away from the spookiest day of the year but I decided now is the best time to whip up a batch of bark, loaded with my favorite sweet and salty snacks. The best part about making bark is that you can toss just about anything on top and it's destined to be delicious. All you need is melting chocolate and your favorite things to munch on – cookies, pretzels, nuts, candy, marshmallows – seriously, the possibilities are endless. A recipe isn't entirely necessary and there's not right or wrong way to make it. Just go with it! Feeling adventurous? Sprinkle a bag of Pop Rocks on top and watch your kid's reaction to the fizzy fun!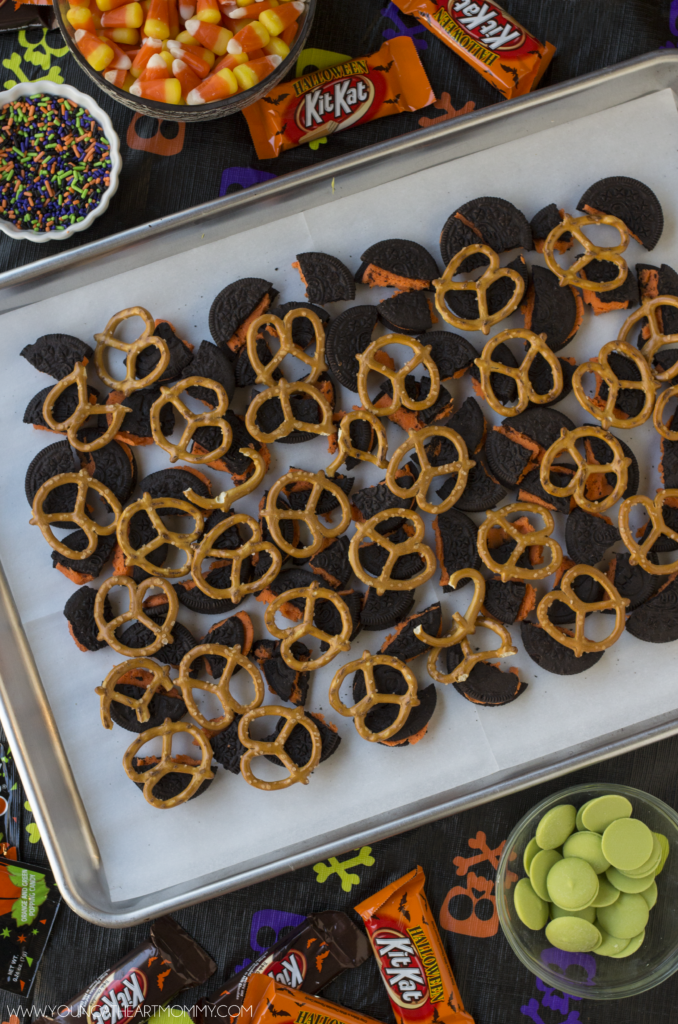 Ingredients:
16 oz Candiquik Vanilla Baking Bar

Vibrant Green Wilton Candy Melts

pretzels

Oreo Halloween sandwich cookies

sprinkles

edible eyeballs

candy corn

Pop Rocks

parchment paper
Directions:
1. Line a baking sheet with parchment paper. Spread broken OREO cookies and pretzels on top.

2. In a microwave safe bowl or Candiquik tray, heat white chocolate for 60 seconds. Stir until you achieve a creamy consistency and all lumps have melted. In a separate bowl, heat the green candy melts using the same process. Transfer the green chocolate to a small piping bag.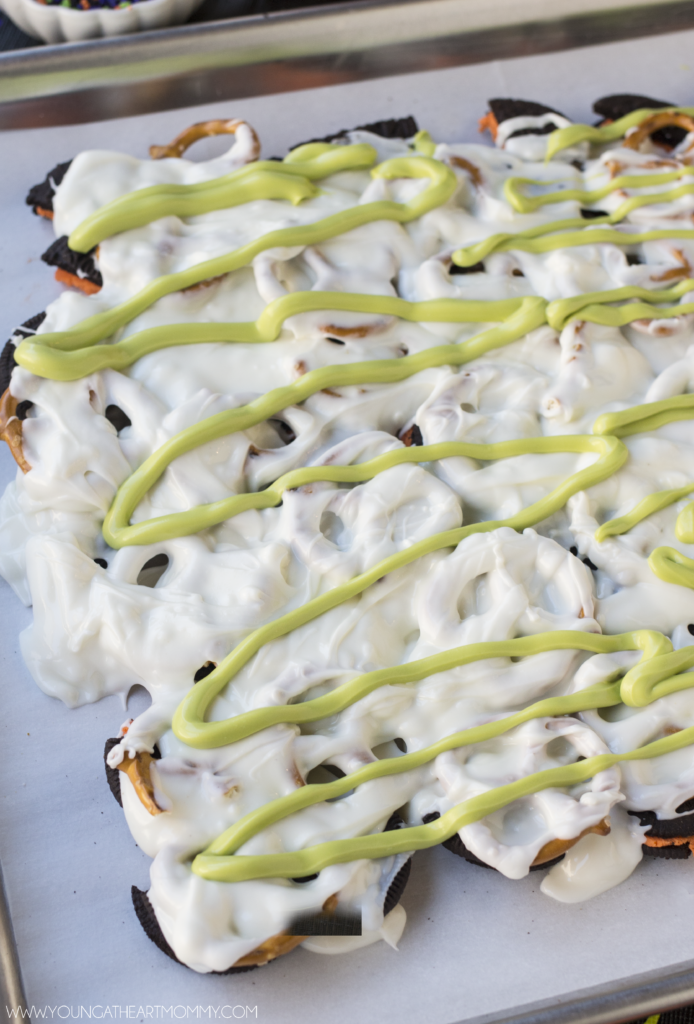 3. Pour melted white chocolate on top and use a rubber spatula to distribute it evenly. Make sure the majority of the pretzels and cookies are covered. Go in with the piping bag and add a few squiggles of green chocolate on top.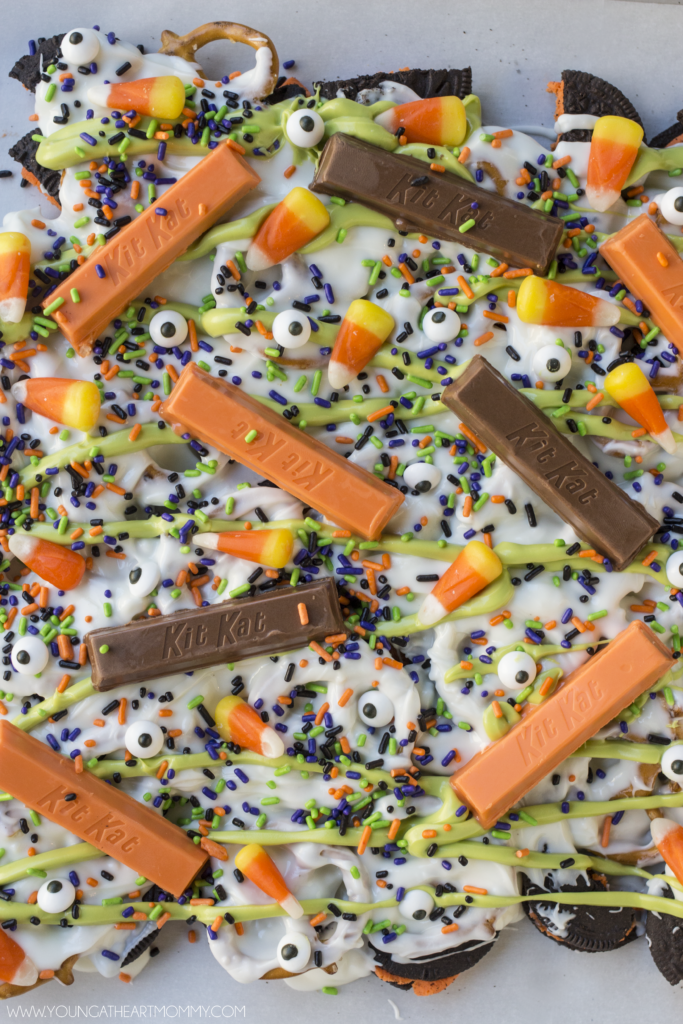 4. Add candy corn, Kit Kat bars, edible eyeballs, and sprinkles on top.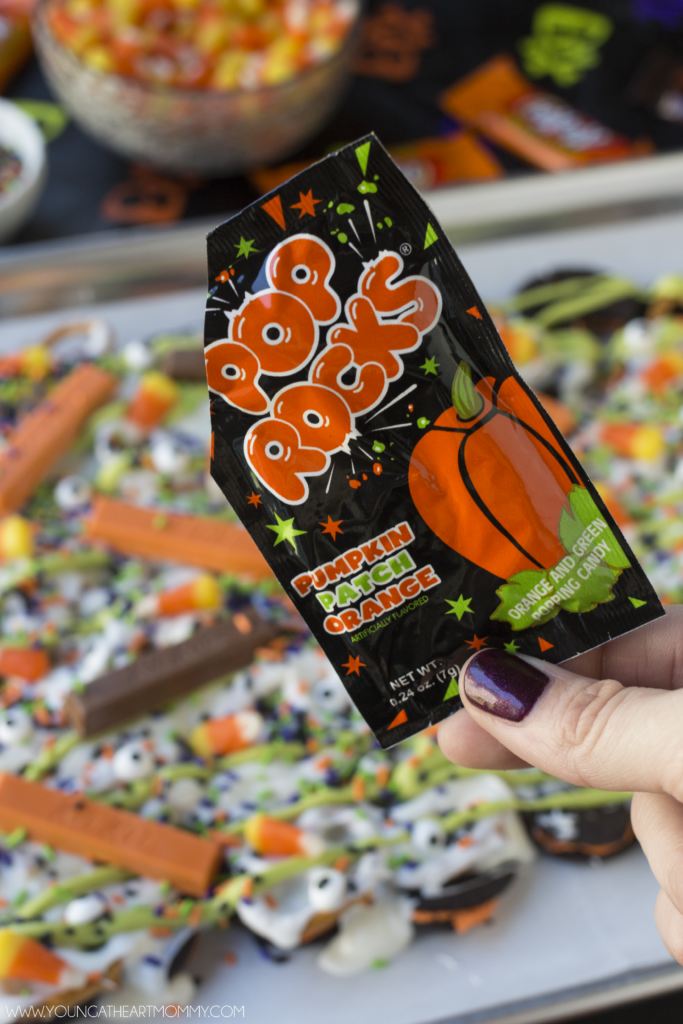 5. Don't forget the Pop Rocks! Scatter a generous amount of the fizzy candies to make this batch of bark fun for everyone. One packet should be plenty.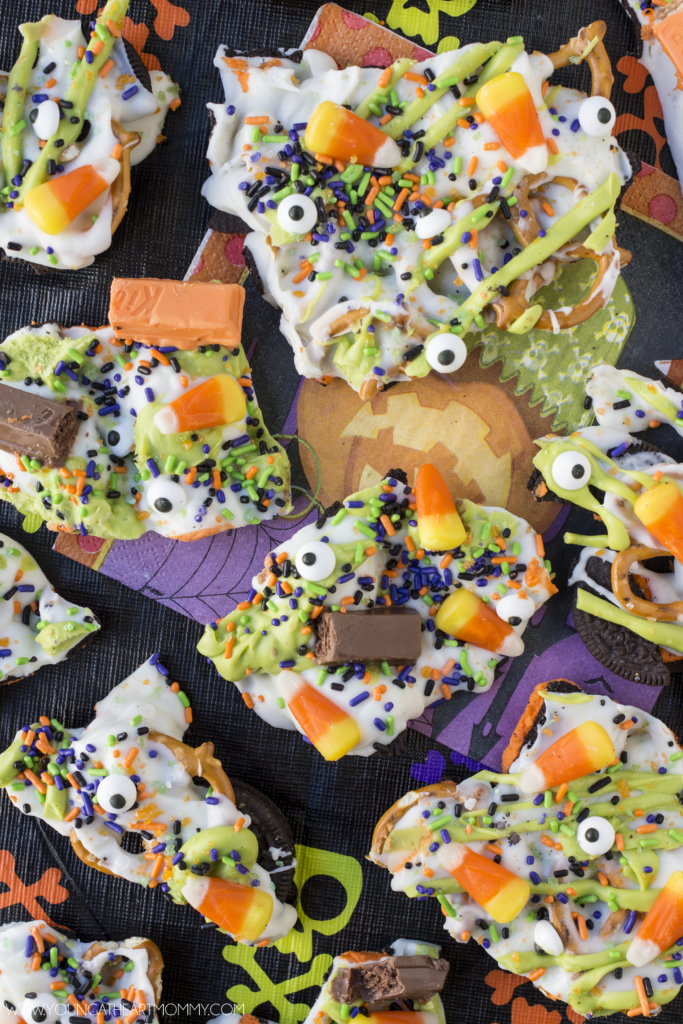 6. Place baking sheet in the refrigerator for 5-10 minutes or until chocolate has firmed. Remove and break into pieces.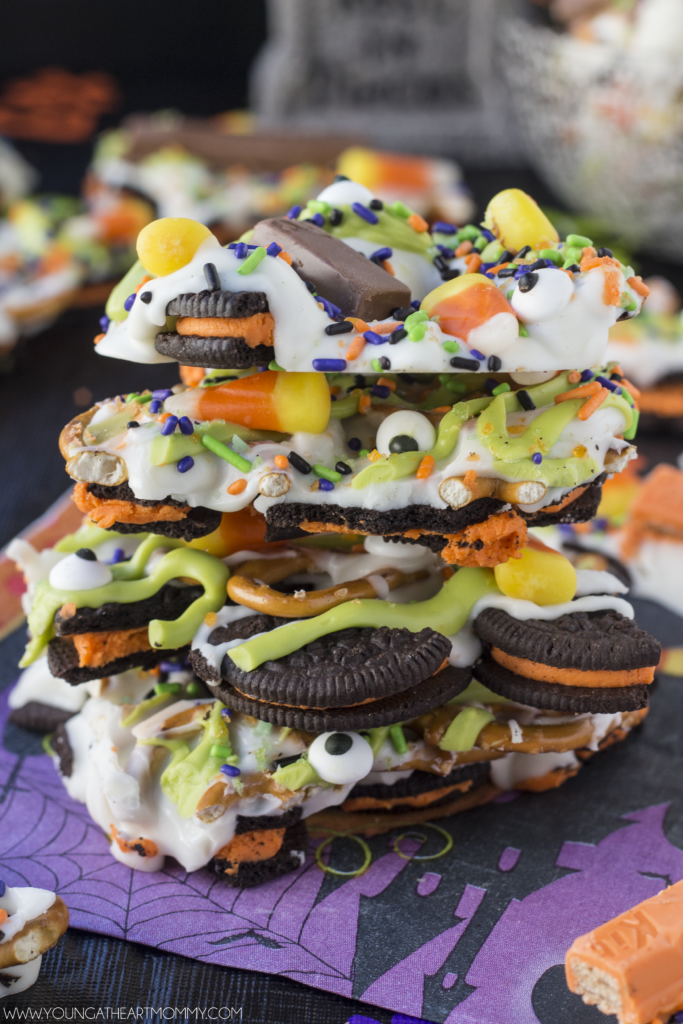 Looking for a few other ideas to sweeten up your Halloween dessert table? Check out these Caramel Pumpkin Patch Bites and Candy Corn Saltine Toffee!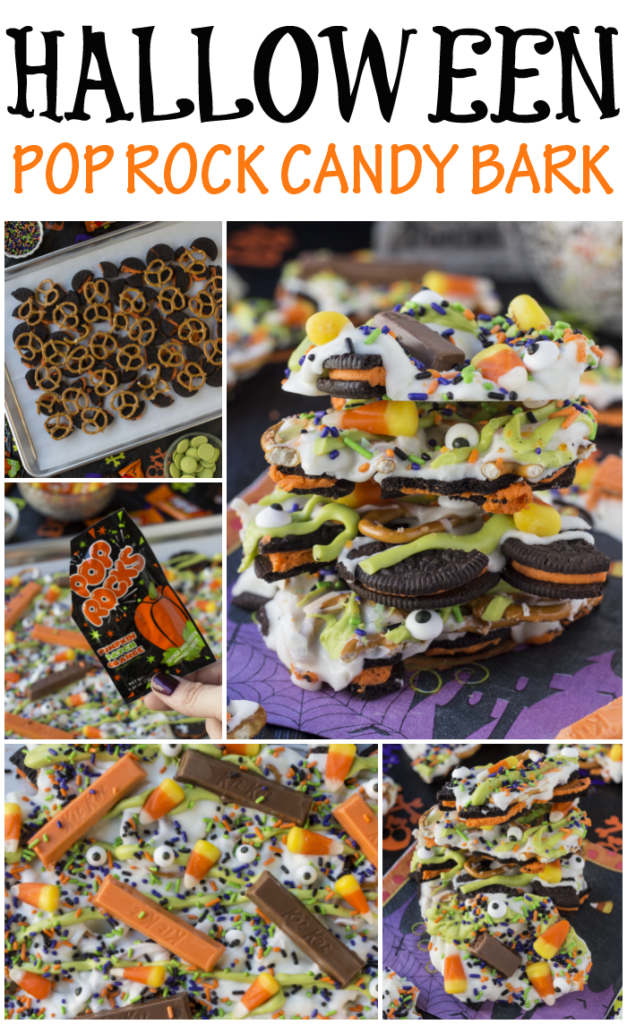 Have you ever used Pop Rocks in a recipe?
Save