Trick or treat. Smell my feet. Give me some Candy Corn Saltine Toffee to eat. It's sweet, salty, and topped with the most popular Halloween candy!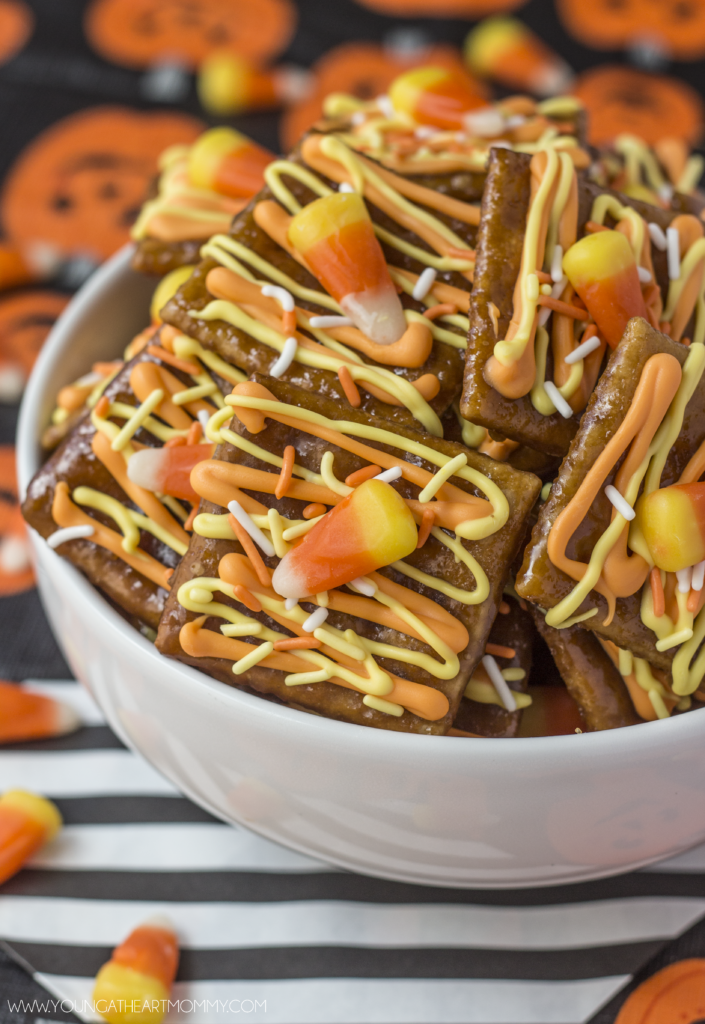 Halloween is less than two weeks away. It's so close, I can already see the hoards of candy-driven kiddos roaming the streets in search of goodies. While the month of October is always a busy one, I honestly have no idea how we're already half way through it. It's about time to get into the spooky spirit if you haven't already. You have 12 days left, so make it count before the goblins and ghouls arrive on your doorstep! A good place to start? This festive creation I liked to call Candy Corn Saltine Toffee. Last year I made a similar wickedly delicious recipe and no one had a clue that the base was none other than a traditional soup dwelling cracker, the saltine. You only need a few simple ingredients, many of which you probably already have in your pantry. As I've mentioned before, these are addicting so make PLENTY!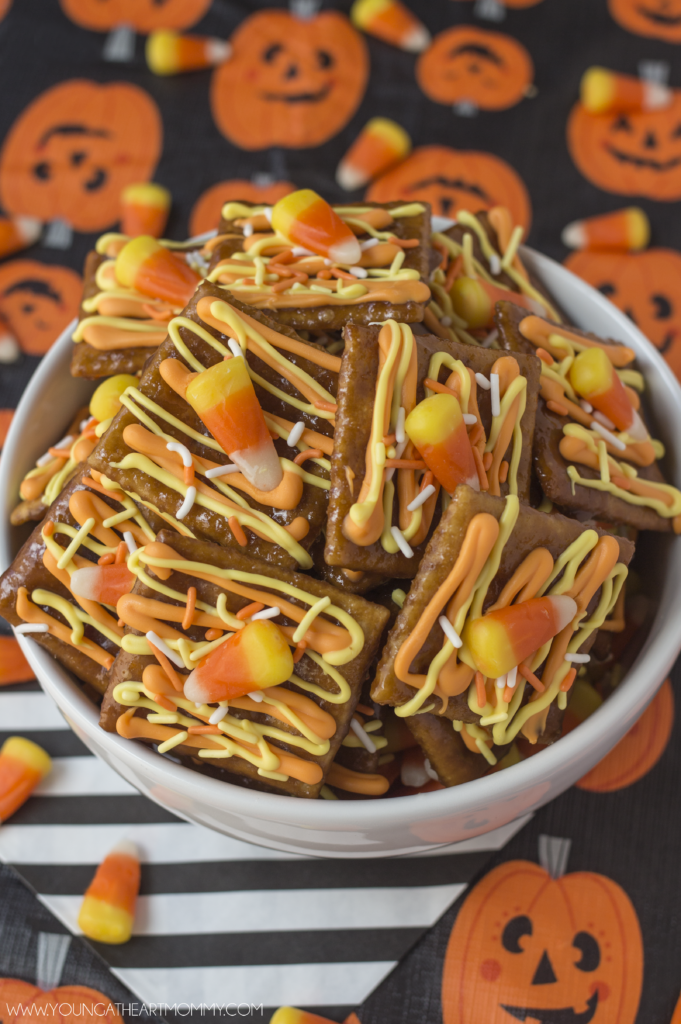 Ingredients:
1 sleeve of saltine crackers (approximately 40 per sleeve)

1 cup salted butter

1 cup light brown sugar, packed

Wilton Candy Melts in yellow and orange

yellow, orange, and white sprinkles

candy corns
Directions:
1. Preheat oven to 400° F.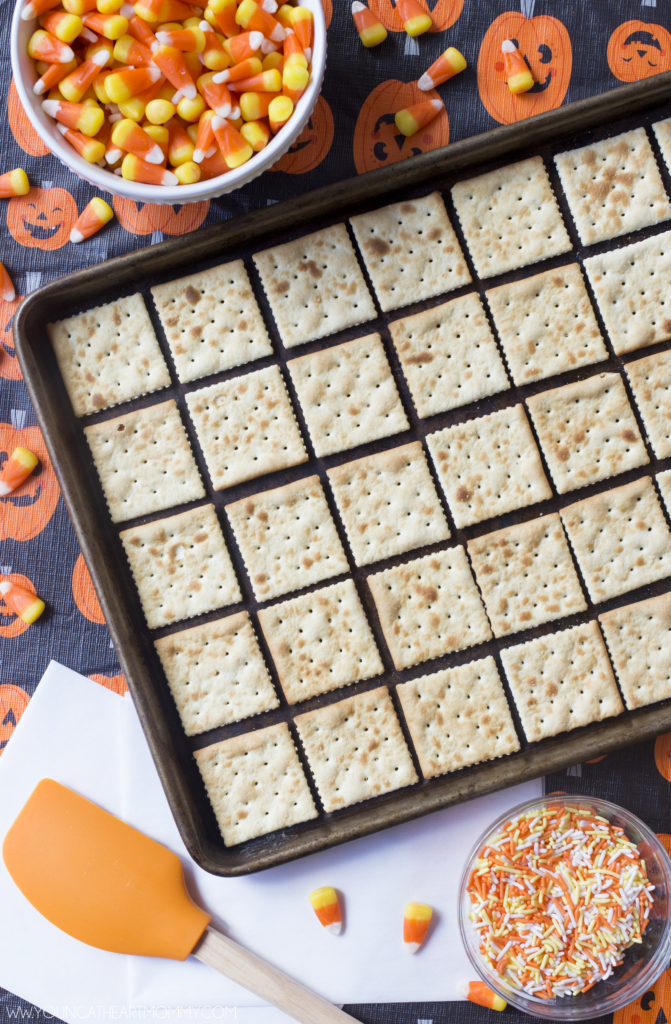 2. Line a rimmed baking sheet with multiple rows of saltine crackers. The rimmed edges will prevent the toffee mixture from dripping. Make sure each cracker is side by side and not overlapping one another.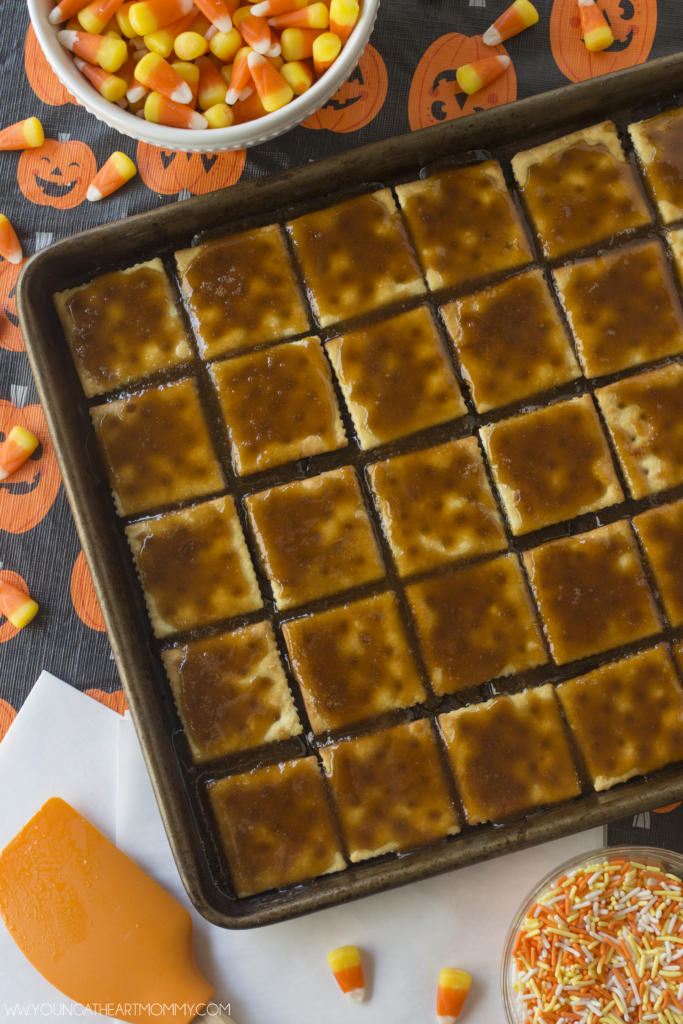 3. In a small saucepan boil butter over medium-high heat. Add in brown sugar. Stir continuously until it forms into a golden brown syrup. Pour over crackers. Use a rubber spatula to spread toffee mixture. Don't worry if you can't quite cover all of the edges. Once the mixture begins to melt, each cracker will be coated evenly.
4. Bake for 10-15 minutes. Toffee mixture should be brown and bubbling.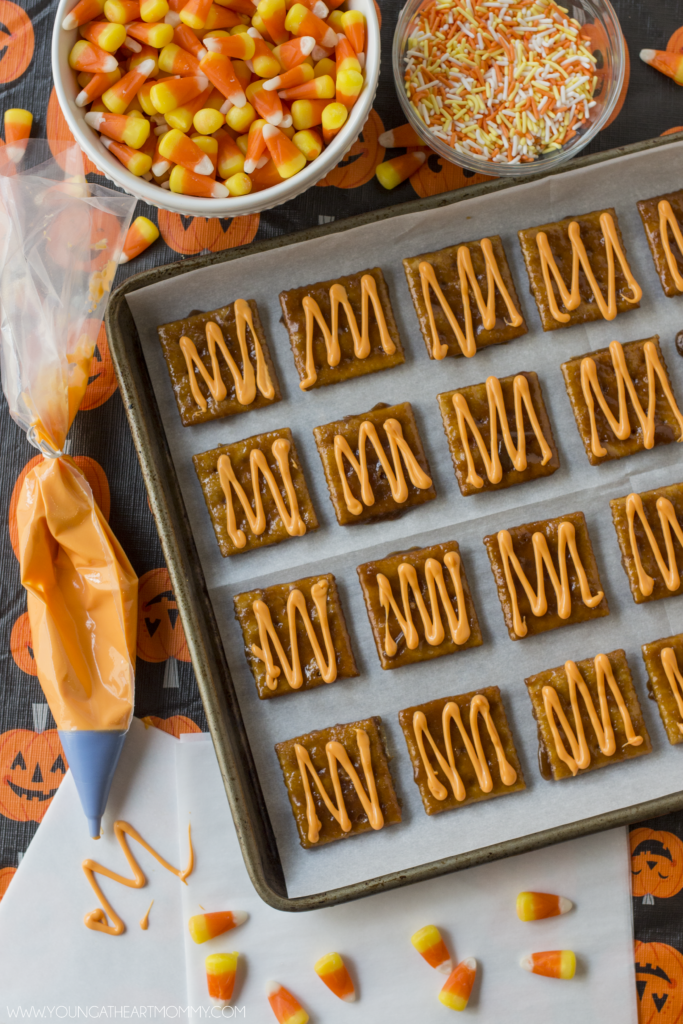 5. Remove from oven and use a fork to carefully transfer each cracker to a piece of parchment paper. Allow excess to drip off in the process.
6. While cooling, heat candy melts in a microwave safe bowl in 60 second intervals while stirring with a rubber spatula in between. Transfer chocolate to a piping bag with a thin tip or just use a small plastic bag and snip one of the ends off. Drizzle chocolate generously on top of each cracker, alternating colors.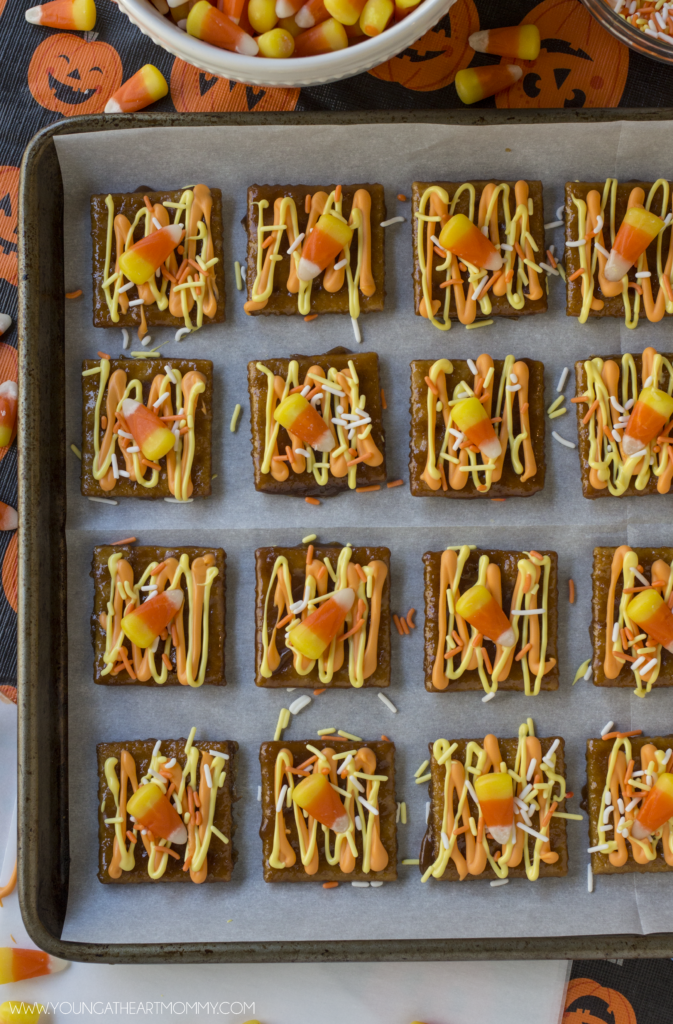 7. Top each piece of toffee with sprinkles and a candy corn. Refrigerate for 5-10 minutes and serve!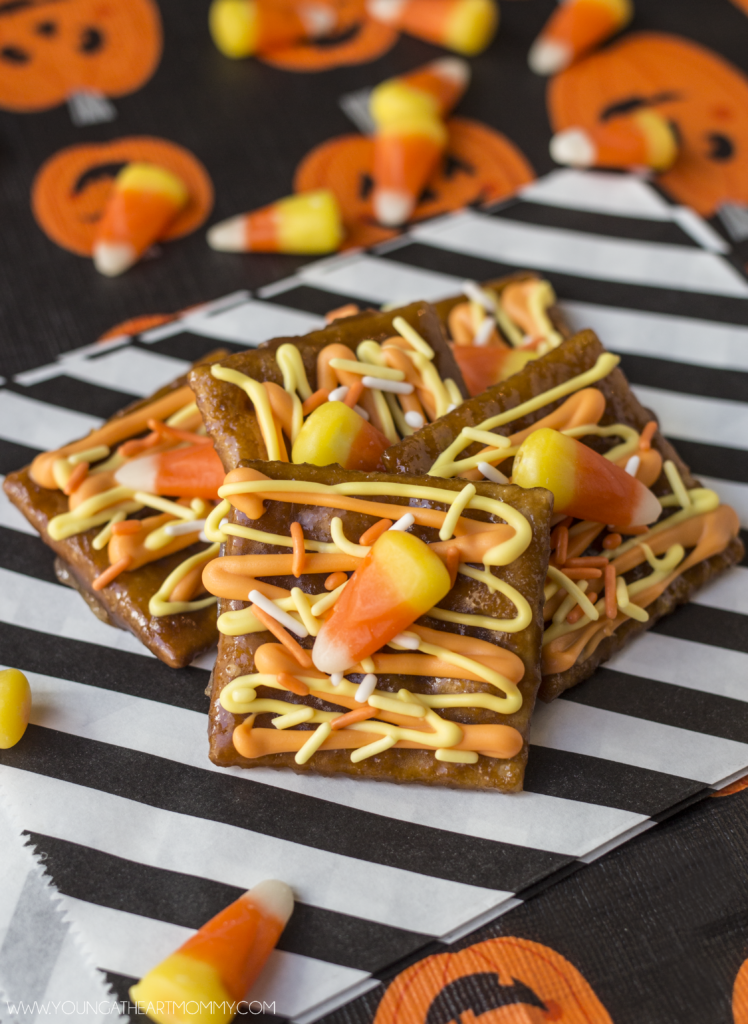 What kind of candy would you add to your saltine toffee?