Disclosure: I was provided with a gift card to shop the newest trends at the Children's PLACE. All opinions are my own!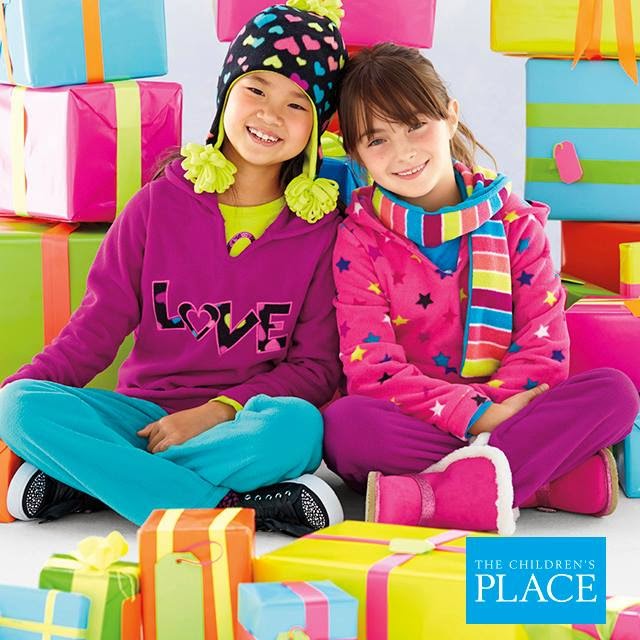 It's getting chilly out! Have you started shopping for your little one's winter wardrobe? Last week I took a trip to The Children's PLACE for a look at their new holiday trends and get a few things to add a little sparkle to Toodie's closet. By some miracle we have had a lot of unexpected cooler weather here in Florida this month so I really needed to stock up on a few long sleeve t-shirts and skinny jeans. Tank tops, skorts, and sandals are gonna have to hit the back burner for a little while. Not that I am complaining. I would take crisp cold weather over sunshine any day!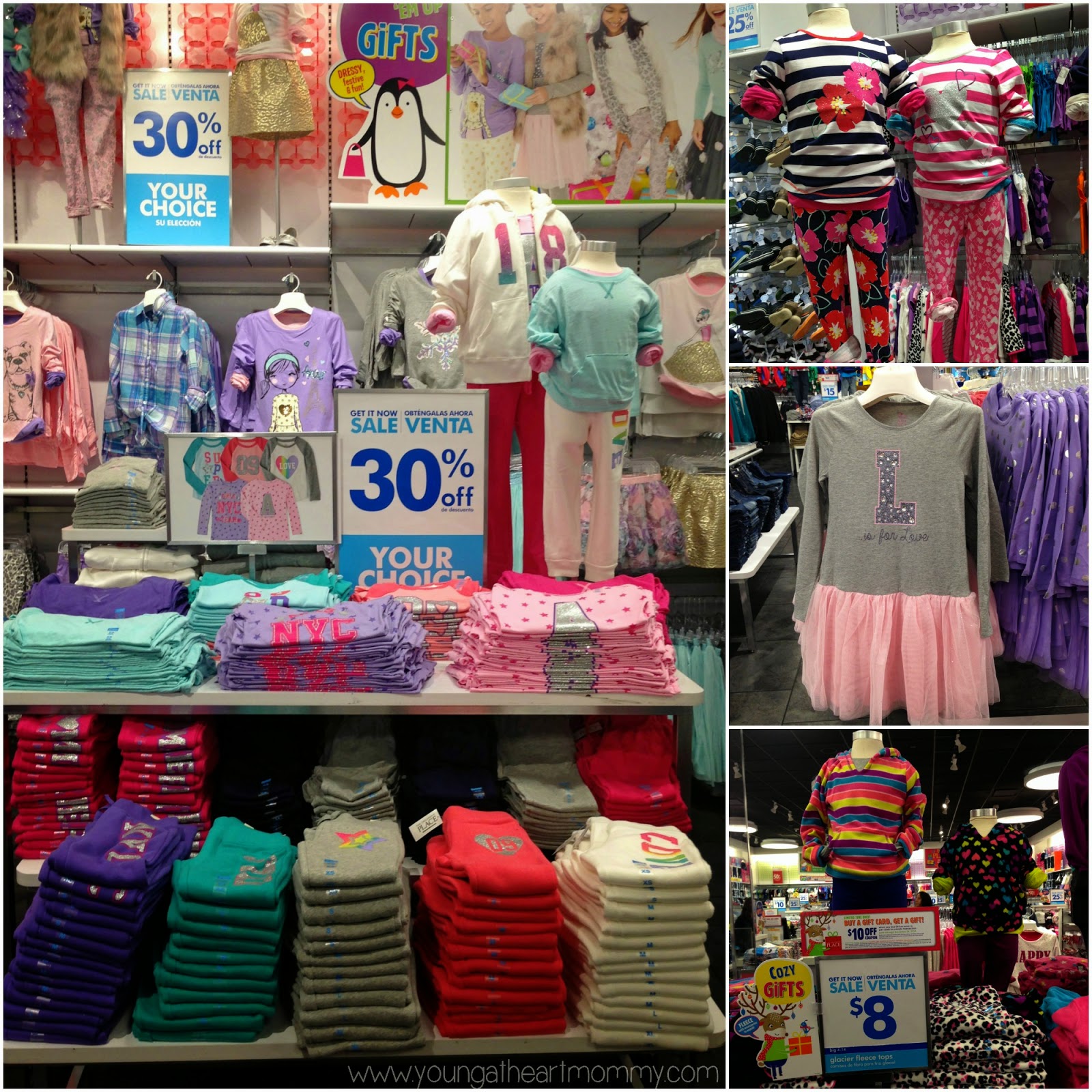 The Children's PLACE always has an impressive selection this time of year. I was actually really happy to see that the whole store wasn't just traditional holiday apparel. When I first walked in I saw a big collection of beautiful pastel colors, sequined tops, girly skirts, and sparkling accessories. You could tell that they must have gathered a little inspiration from the popular Frozen movie. The outfits were very feminine with soft colors and fancy details. I especially loved the snowflake graphic t-shirt and purple jeggings that had a hint of glittered flecks on them. Definitely Frozen-esque!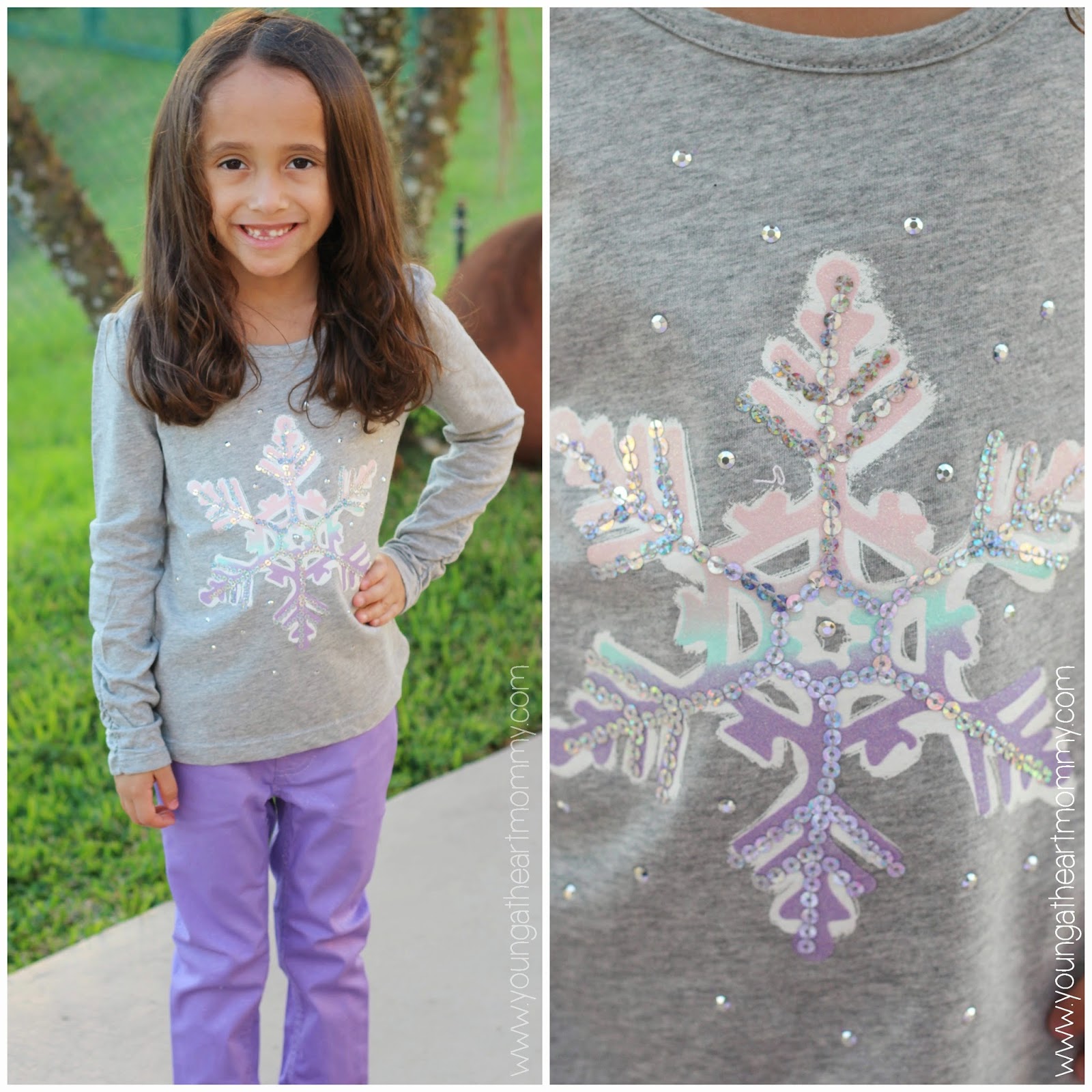 This Sequin Heart Sweater is an adorable way to create a layered look. It's super soft, light weight, and loose enough to wear a shirt under. The embellished heart adds just the right amount of pizazz in the middle. It also looks really cute with the purple Shine Jeggings. Toodie stuck that right on top of her snowflake shirt when it got chilly.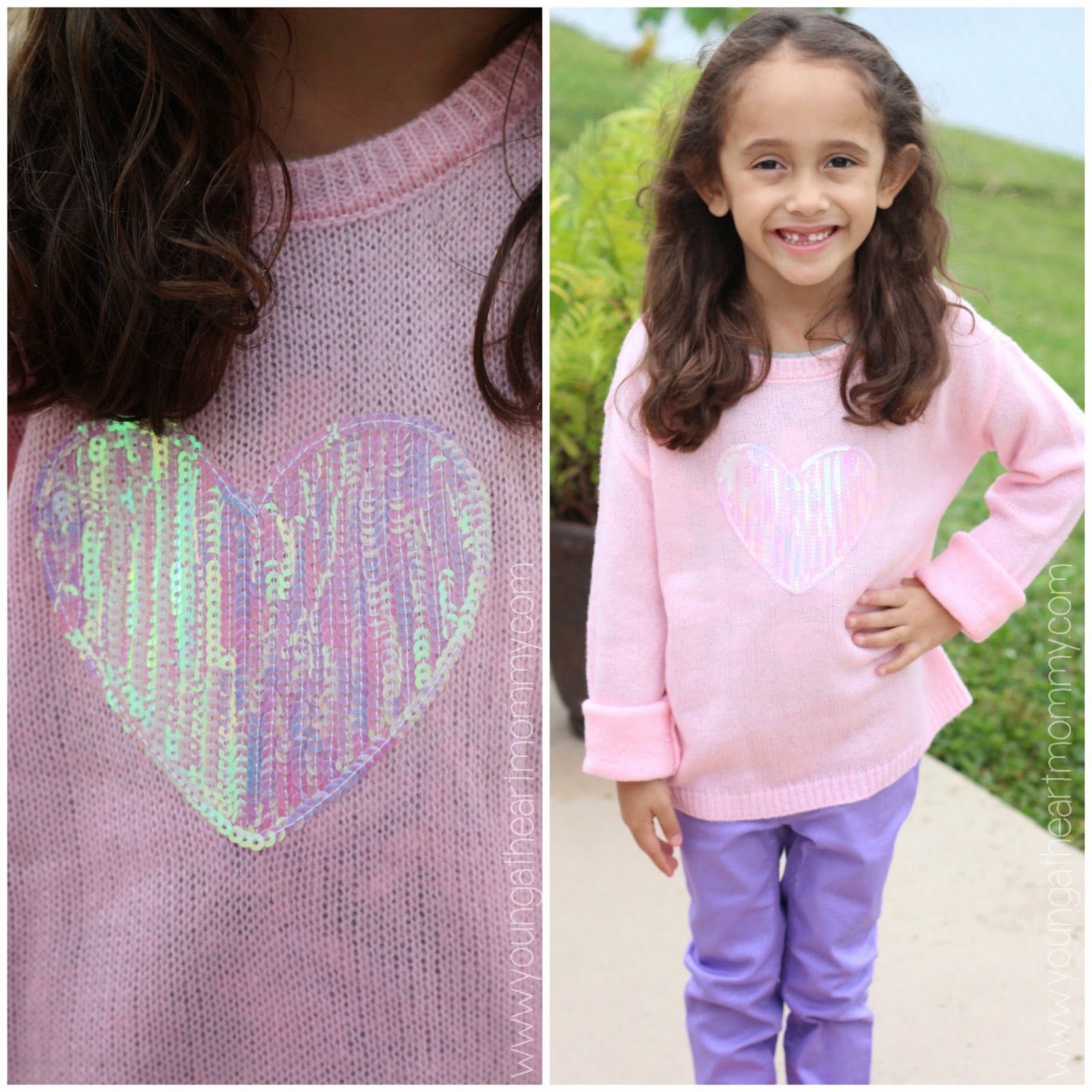 You can find festive graphic t-shirts, Christmas pajamas, and cozy patterned sweaters for both girls as well as boys. The Children's PLACE makes it easy to keep your little one's bundled up and warm in style. For those of you who live in a very cold state with harsh weather and snow, check out the new 3-in-1 Jackets. Not only are they water resistant but they also have a removable fleece liner for even more layering options. They have them in a few solid colors and also pretty patterns.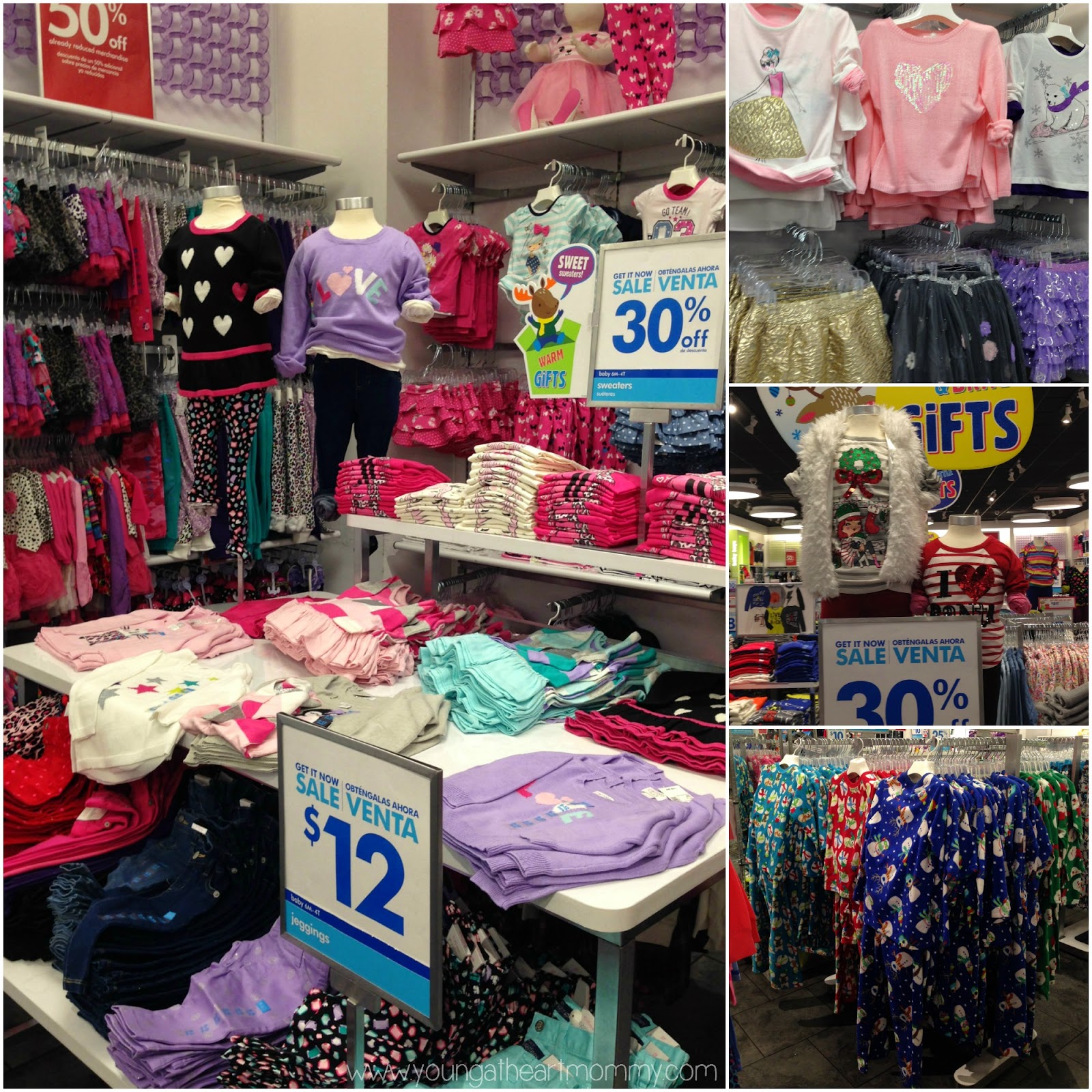 While the holiday apparel may be the main focus right now I am thankful that I am still able to find shorts, tank tops, and short sleeve tops for this indecisive Florida weather. I mentioned in my Fall haul back in September that I was in LOVE with the knit harem pants I found. This trip I picked up two similar cotton pairs, one floral and one polka dot. These Printed Soft Pants are extremely soft and versatile, with a stretchy waist band. They're also light weight and can be paired with different colored tops. Convenient, cute, and comfortable any time of the year.
The Children's PLACE still remains my all time favorite store to shop at for Toodie. You can't beat their affordable prices and wide selection of stylish kid's clothing. My dollar always stretches there and I am never disappointed in the quality.
If you're not a member of the My Place Rewards program then you are missing out!
Registration is free and you can earn 5 points for every $1 you spend in store or online. It adds up quickly and you can even keep track of your purchases/points on your phone.Once you reach 1,000 points as a regular Gold member you can redeem them for a $5 certificate. If you are a Diamond member you get 7 points per $1 spent. After my last purchase I bumped myself up to the next level! The rewards you earn can also be stacked with coupons to maximize your savings. Every Children's PLACE shopper should have one!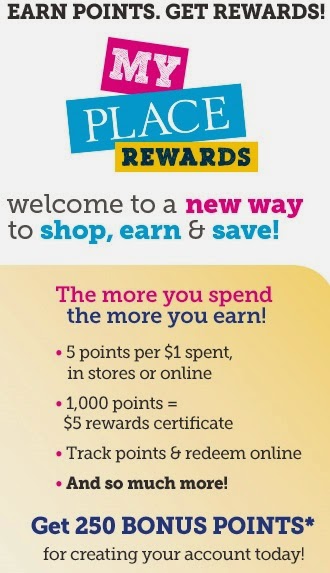 To help you get started on your holiday shopping I am giving away a $25 Children's PLACE gift card to one lucky reader. Enter below and good luck!