Disclosure: I was provided with a gift card to shop the Fall trends at the Children's PLACE.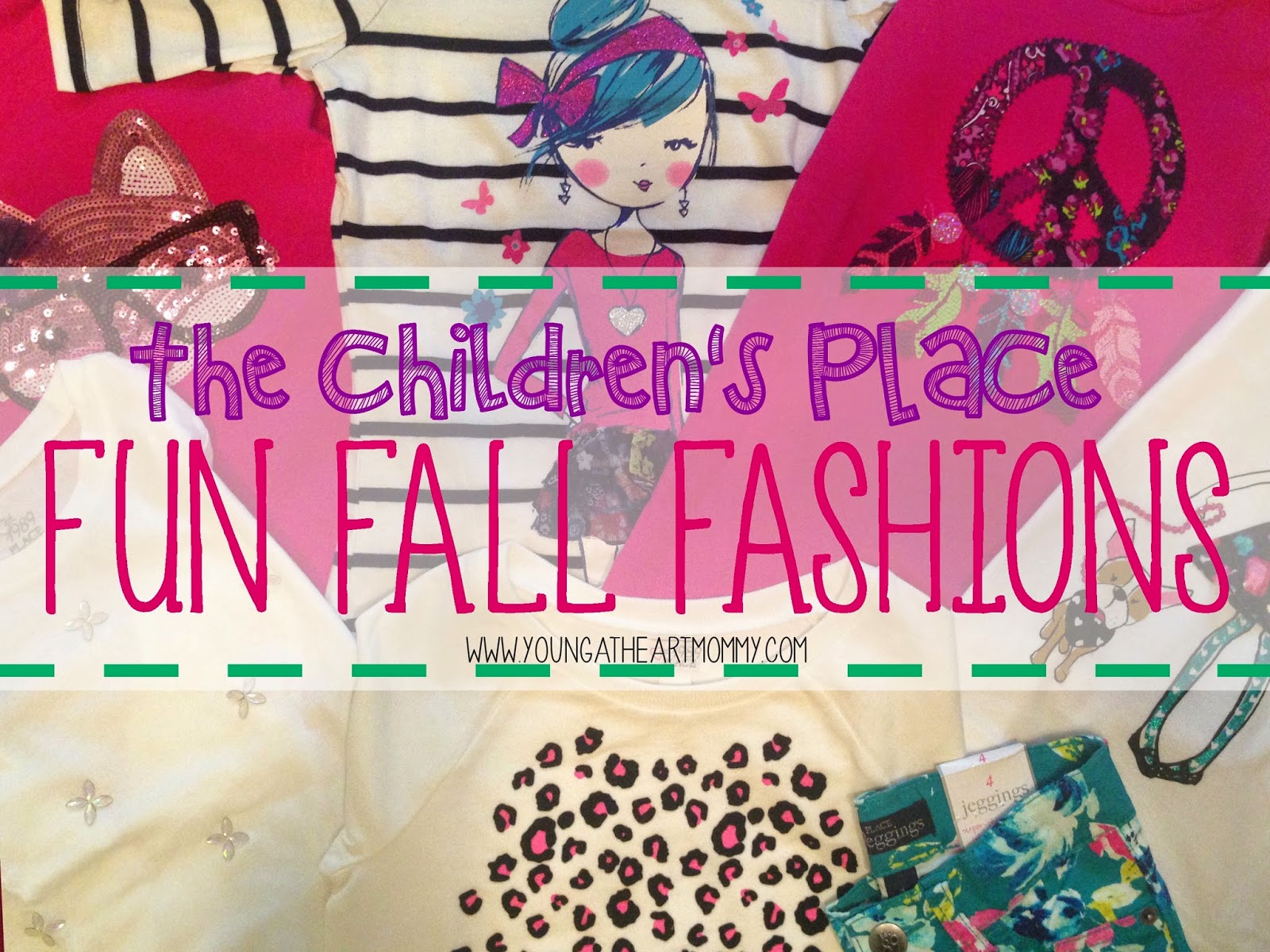 Fall trends have made their way back into stores and The Children's Place has the most fashionable picks for your the kiddos this season. Back to school shopping has been conquered but I am already bored of the basic solid colored polo shirts and stiff khaki pants Toodie has to wear every single day. I'm sure she is too considering the first thing she does when she gets home from school is rip them off and throw on anything in her closet with a pop of color. After a month of dull colors and plain Jane outfits it was time to bring some life back into her bland wardrobe. Bright colors, sparkle, sequins, and embellished graphics- yes please!

Friday I had the afternoon to myself and with my coffee in hand (mommy fuel) I decided to tackle a little bit of shopping in hopes of getting rid of those uniform blues. Here are a few of the adorable trends I found at The Children's Place and my picks for a fun Fall wardrobe.
The Children's Place is known for their versatile graphic t-shirts with cute sayings and decorative graphics. These three quarter sleeve tops are perfect for the transition between Fall and the very mild Winter we have here in Florida.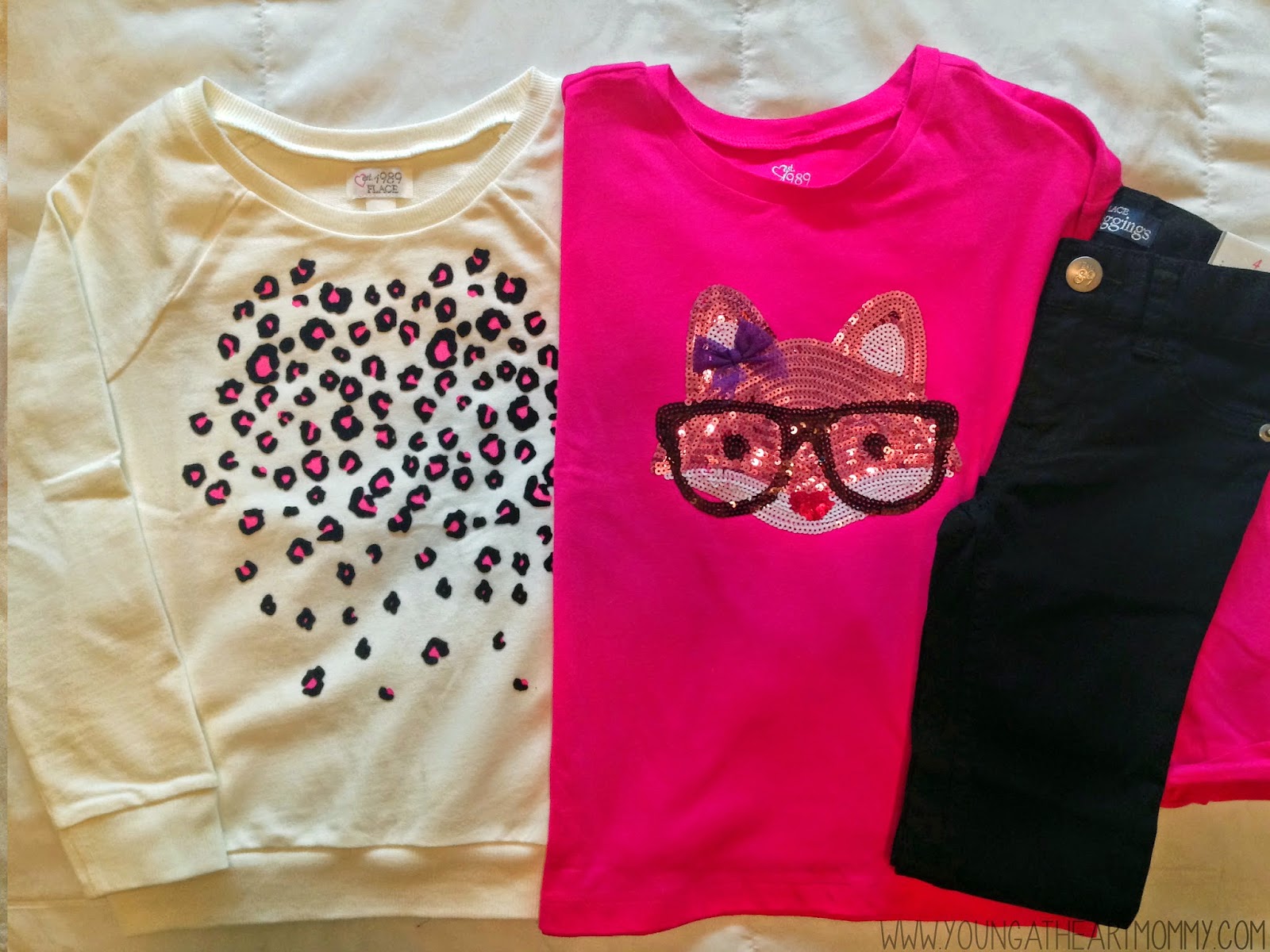 I couldn't pass up this sequined fox top! I love the bright colors and sparkly graphic. This along with an over sized sweater would look great paired with black jeggings and a pair of boots.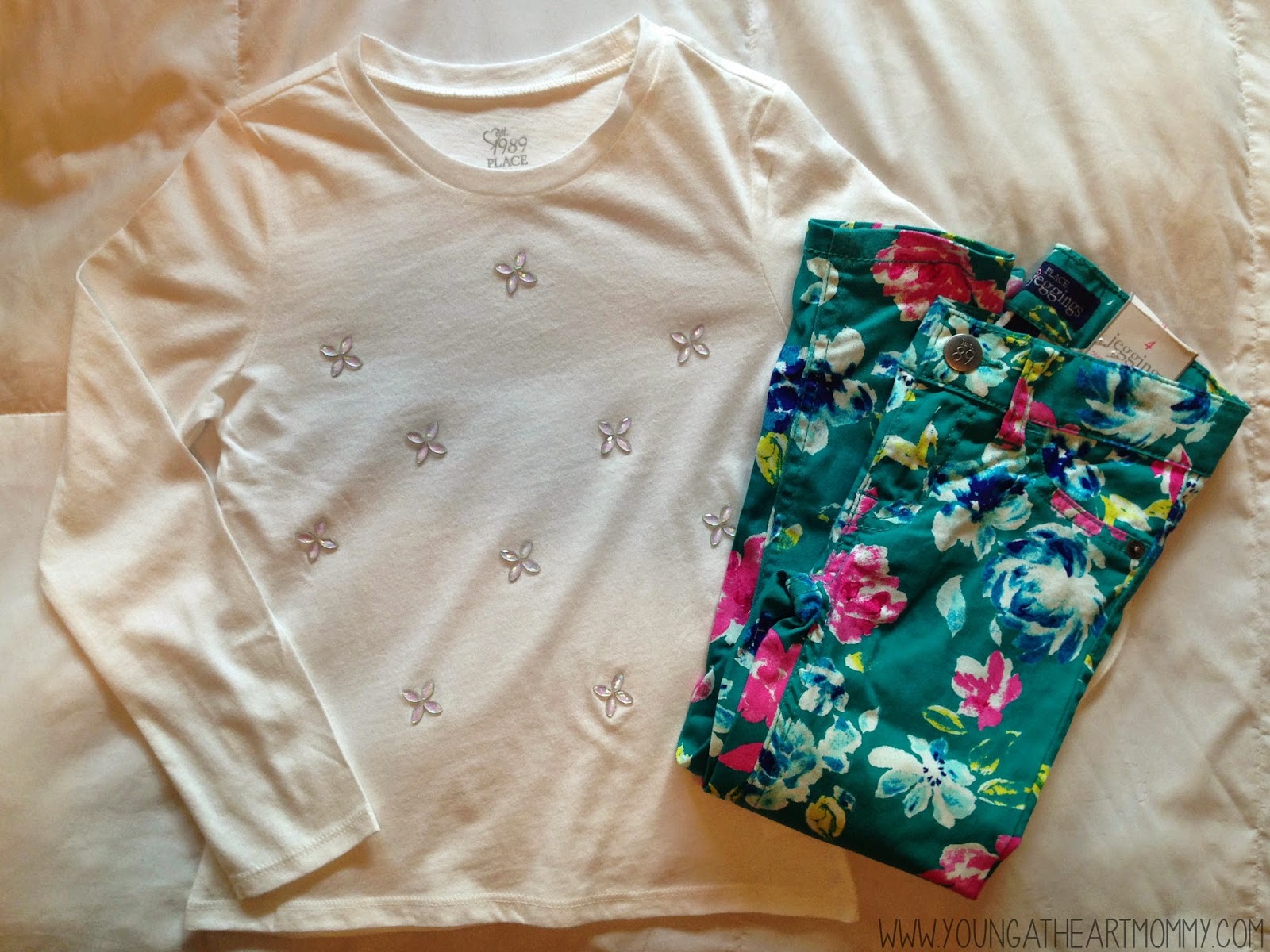 Patterned jeggings appear to be a year round trend but each season they come out with fresh designs and new tops to compliment them.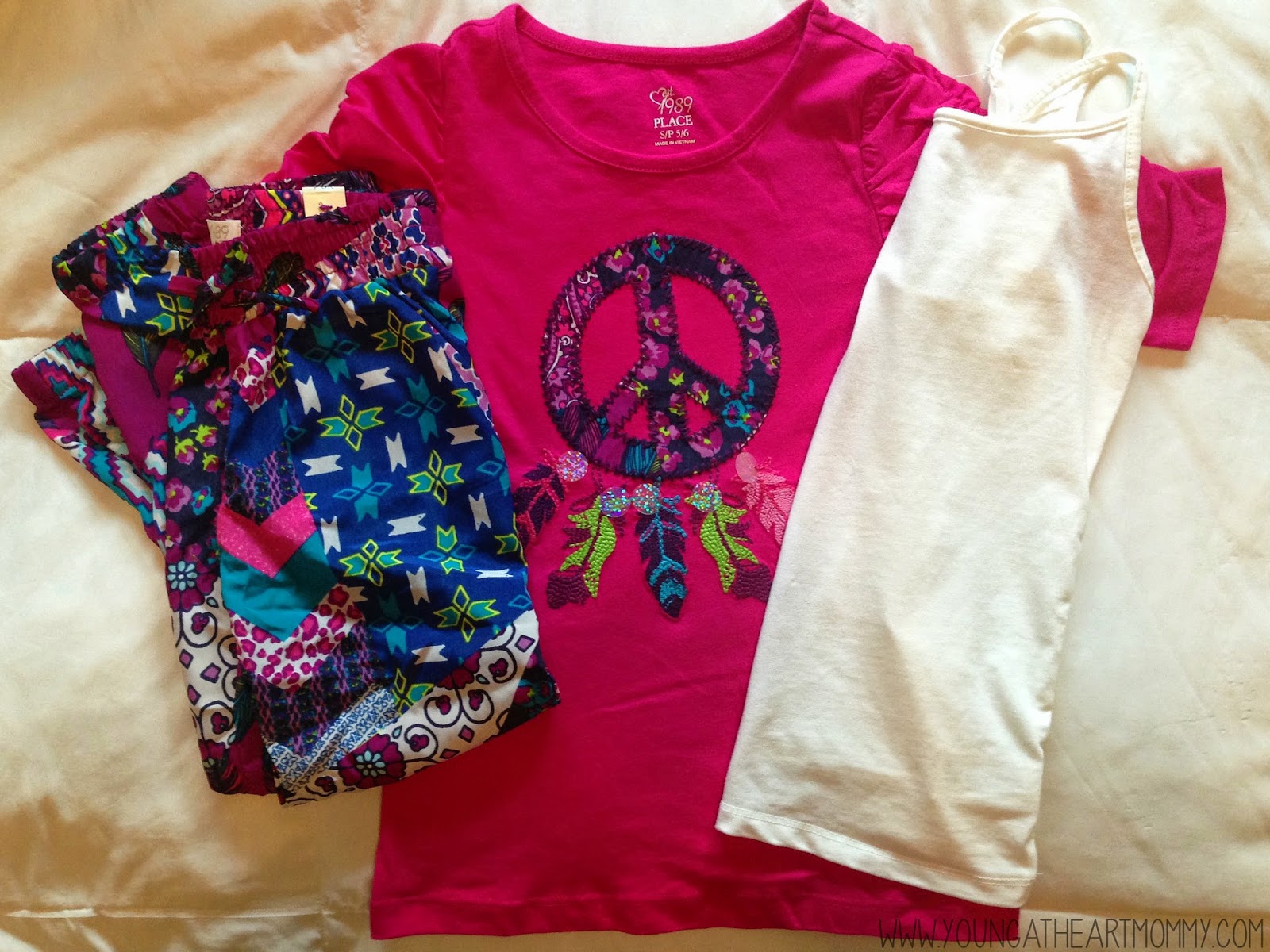 I had a moment of excitement when I saw these knit harem pants on the rack. They're made out of a very silky soft slouchy material and are fitted at the waist. The legs are a little loose and baggy while the material around the ankles is cinched. I've been looking for these for the longest! They can be paired with a solid colored take top or matching graphic t-shirt.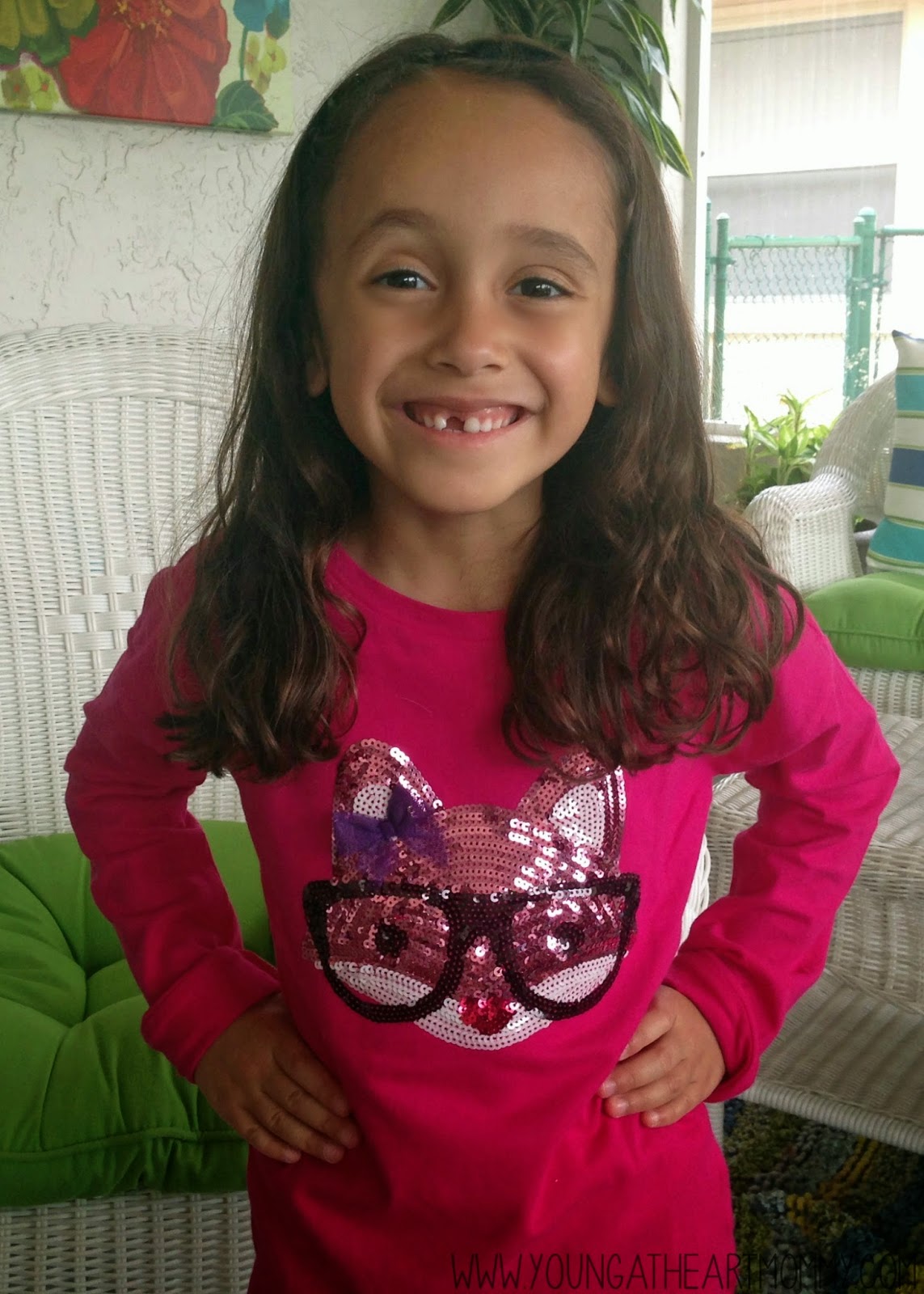 After rummaging through her new loot, Toodie gravitated immediately towards the sequined Fox top and matching black jeggings! This one is gonna get a lot of love when the cooler weather kicks in.
The harem pants were also a hit. This outfit stayed on the rest of the day and she made it clear that this was her favorite of them all. I think the soft material reminds her of pajamas! She can move and play without feeling constricted. Now if they only made these in mommy's size..

What Children's Place Fall trends are you loving?