Disclosure: I received the Keurig 2.0 for review purposes from Influenster. I am not being compensated and all opinions are my own!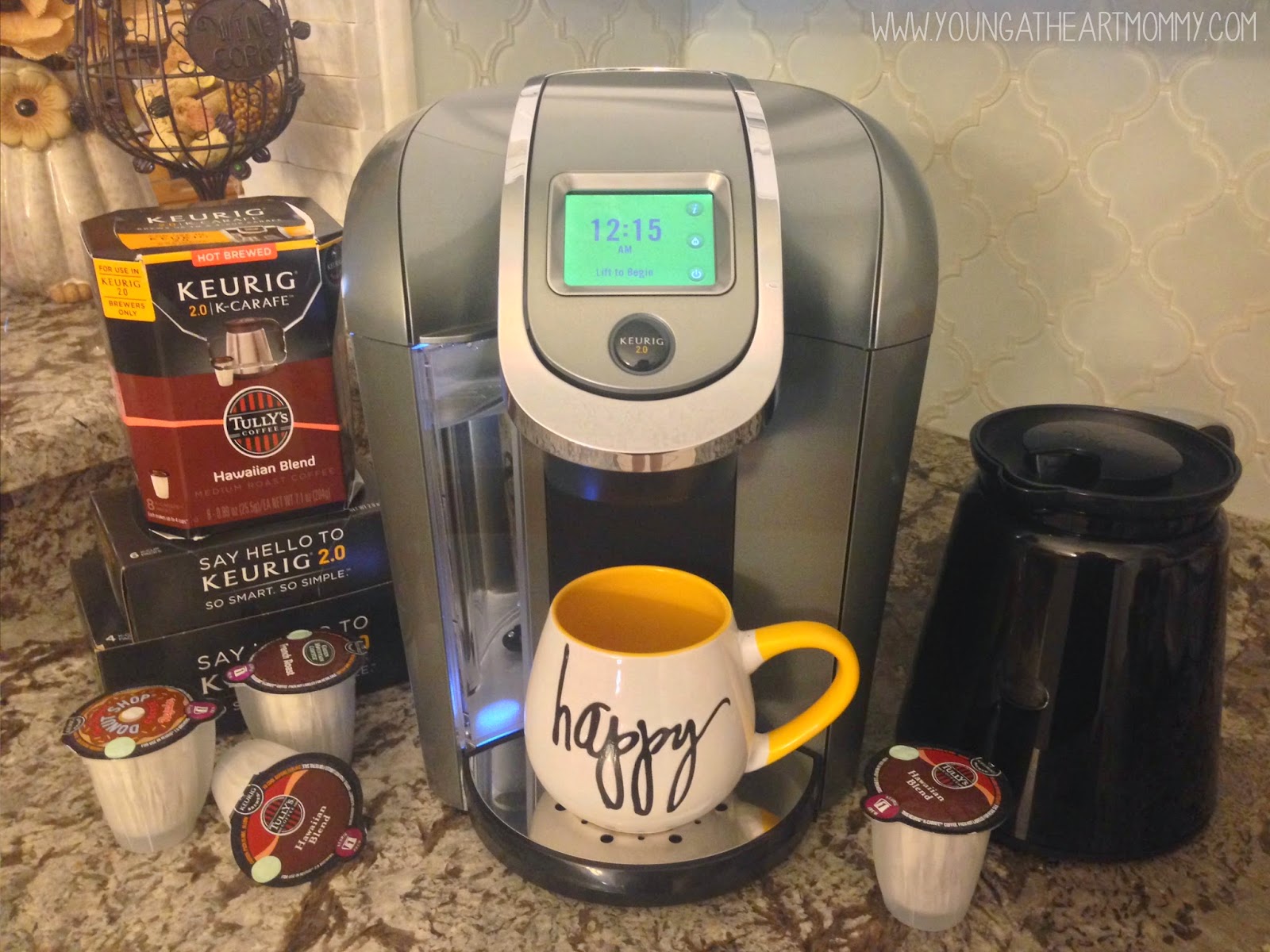 Can we make it official that the art of coffee wizardry was created by the Keurig company? I already convinced myself of this when I used my very first Keurig brewer a few years ago. Our old coffee pot was dismembered and tossed in the garage within minutes of popping in the first K-Cup. Right now it's still collecting dust as its competition sits comfortably on my kitchen counter, receiving endless amounts of love each day. As a member of Influenster I had the chance to try the new Keurig® 2.0 K550 Brewing System which contains updated technology along with the ability to brew coffee in a carafe! Now I can use the K-Carafe™ packs to brew up to four cups of my favorite beverages at once.

Keurig® is always innovating to bring you the perfect cup of coffee every time and now you have the option of brewing one cup or a whole carafe. For those of you who find yourself drinking more than one cup of coffee at a time you can only imagine how convenient this new feature is. I personally love it because it is also great for when you have guests over or in the mornings when everyone is grabbing for coffee before heading out the door. This is just one of many features that the Keurig® 2.0 offers.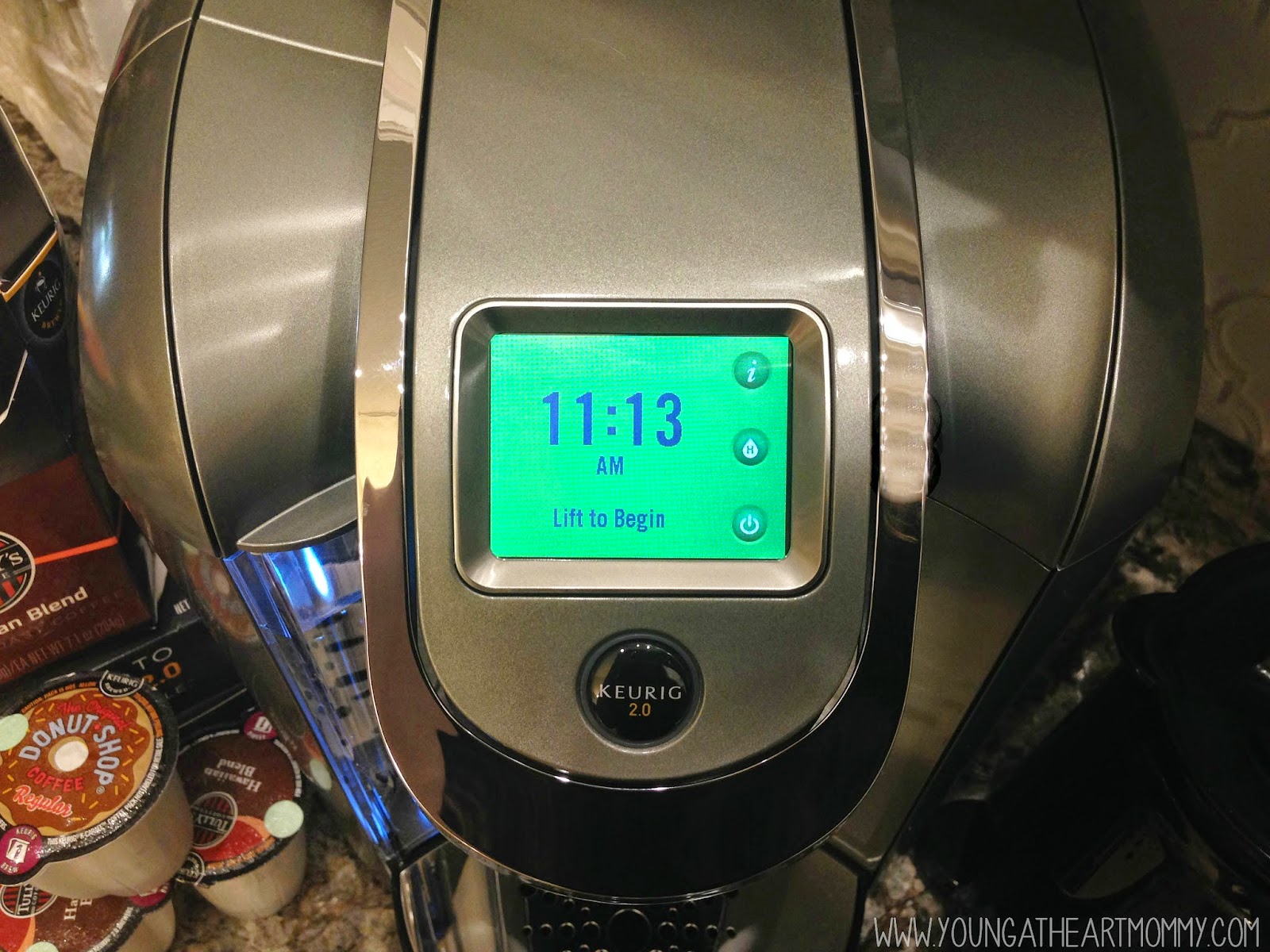 The Keurig® 2.0 has an extra large 80 ounce water reservoir, 2.8 inch color touch display, programmable clock, an auto brew option and a strength control setting for brewing bolder coffee. There's even a separate setting for hot cocoa and other specialty beverages like lattes and mochas. No more trips to the coffee shop when you can make these delicious gourmet drinks at home! The K550 model also has a customizable night light in the water reservoir and offers hot water on demand. You can also change the wallpaper color and pattern on your display which I thought was neat. Who doesn't like a little bit of customization?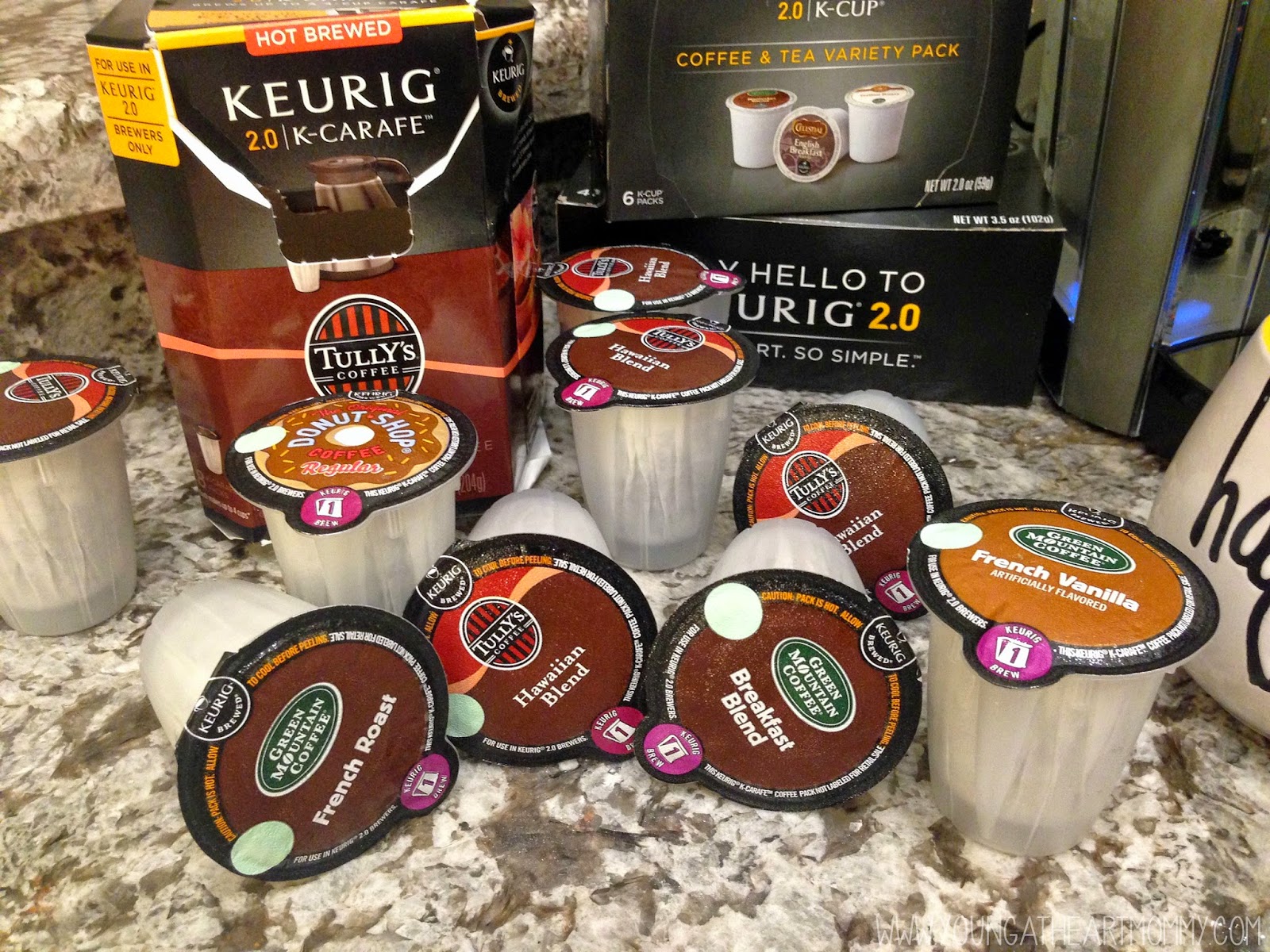 One of the coolest things about this system is that the machine actually reads each k-cup you place inside, ensuring that your beverage will come out perfect. It knows when you are brewing a single K-Cup or a K-Carafe. Select Keurig® brand packs are also labeled with a number on top, from 1 all the way to 6. It is recommended that you match the number to the setting on the touch screen display of your brewer. The machine will scan the cup and use the ideal brewing process for that specific beverage. Tell me this isn't the most intelligent coffee maker you have ever encountered!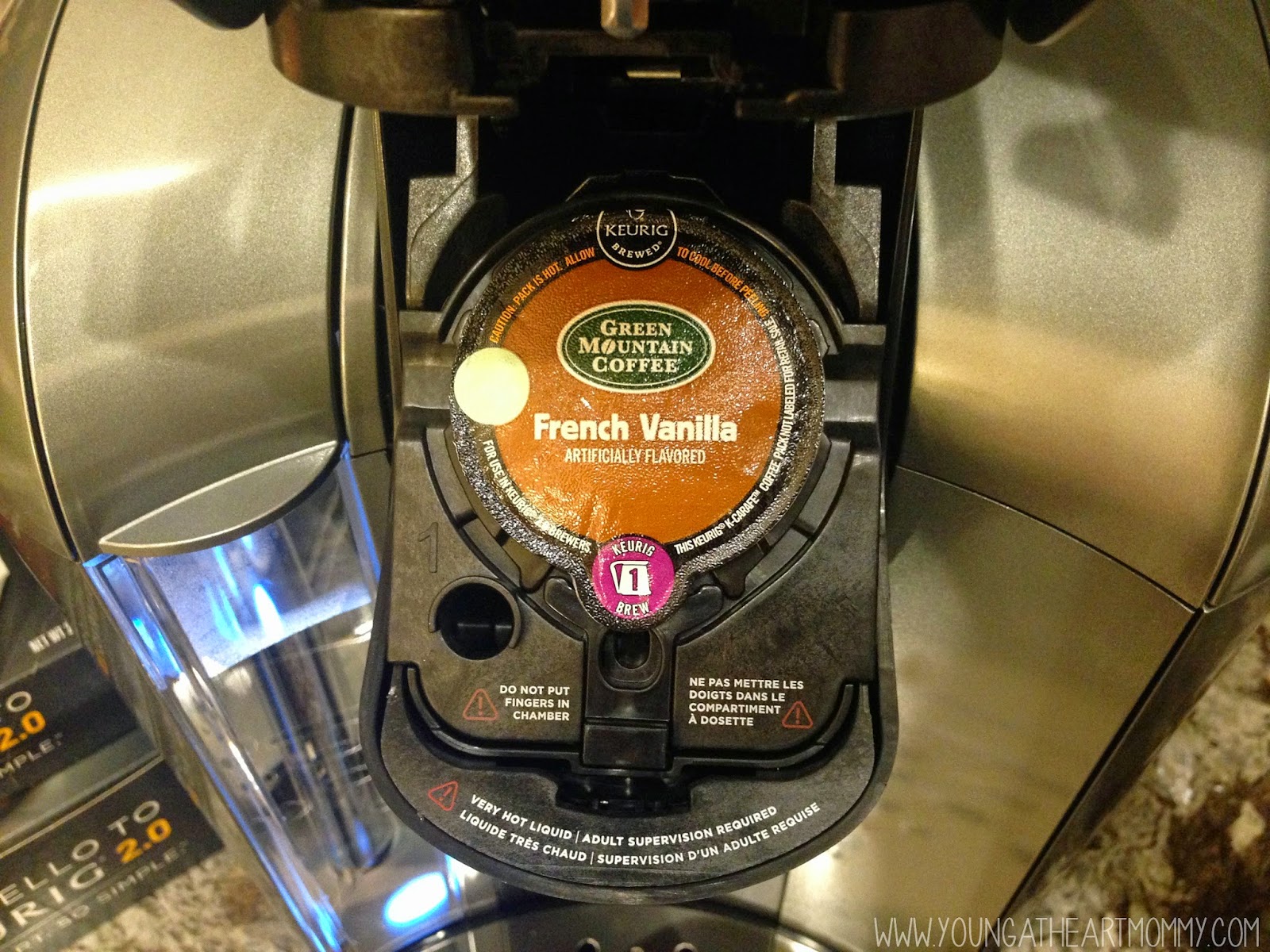 Regardless of the model, Keurig® always offers a wide range of beverages to choose from. This includes over 250 varieties of coffee, tea and specialty beverages — including iced beverages — from 40 brands you know and love. Just look for Keurig Brewed® seal on your favorite K-Cup pack and K-Carafe pack varieties. I personally love the Green Mountain Hot Apple Cider this time of year!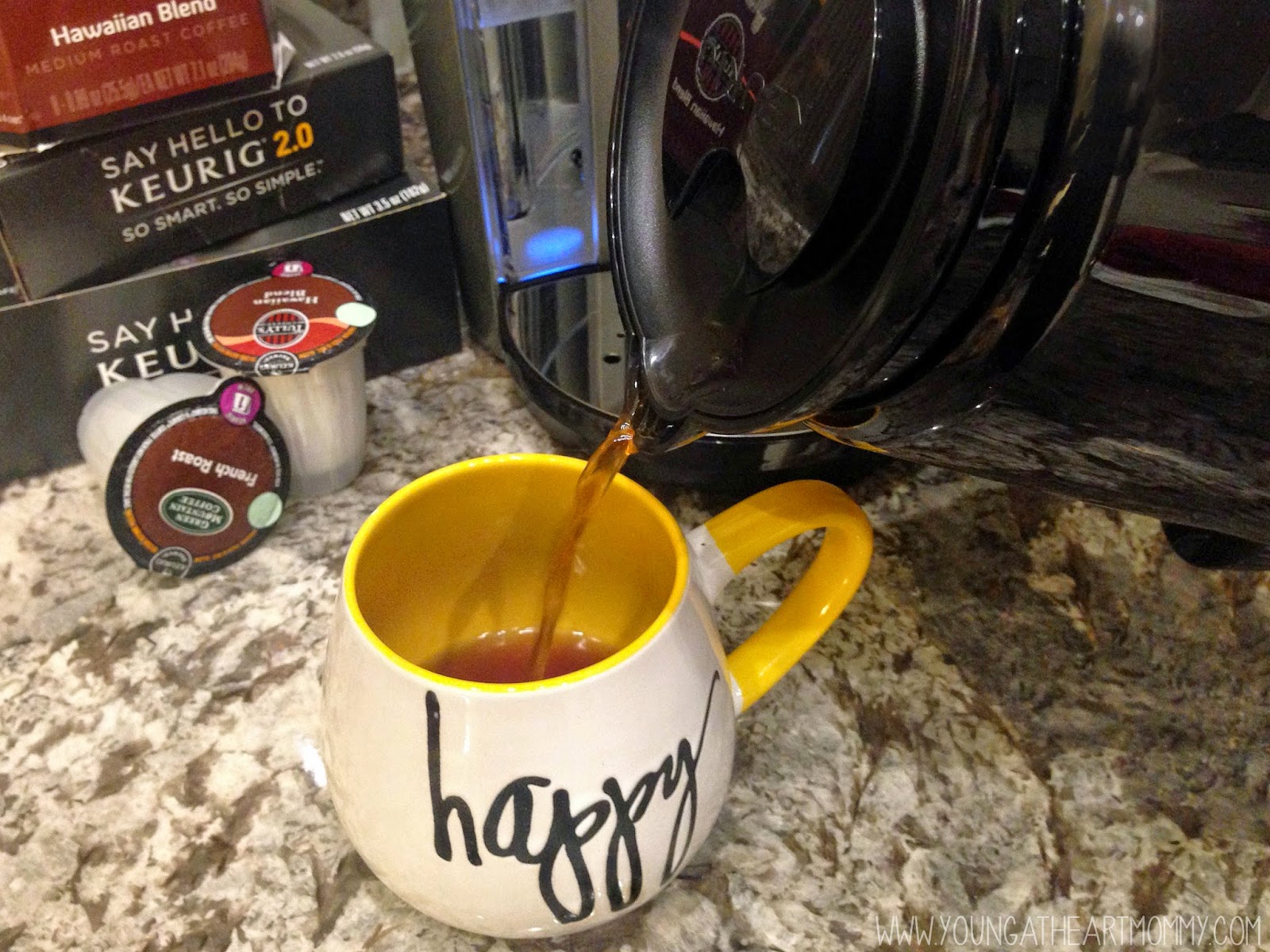 After using the new Keurig® 2.0 K550 Brewing System for over a week now it has become my favorite of the two machines I own. I have mostly been using the auto brew feature for the carafe because we go through a good amount of coffee here and it's just easier. The only downside I found is that you can only use Keurig® branded K-Cups which isn't the worst thing in the world but some may find this inconvenient. Other than that we have really been enjoying the brewer and my cup has been delivering quite a bit of happiness each morning!