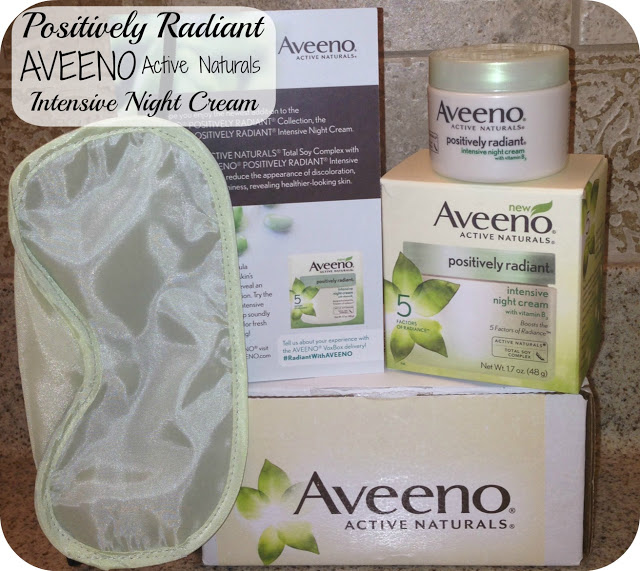 Skincare is a topic that has become more and more important to me as each year passes. When I was 15, I had flawless skin. No blemishes, redness, blotchy spots, or fine lines. Those were the days… I appreciated my skin but always thought that it would remain porcel

ai

n and perfect. I didn't care about taking care of my skin or preparing it for the years to come. At that age, don't we all think we are "invisible"to the signs of aging among other things? My mom always encouraged me to start taking care of my complexion

as a teen

. "It is never too early to start taking care of your skin," she would say. As a teenager the words went in one ear and right out the other! Needless to say, a year or so later I began my interest in skincare and researched brands that would best suit me. Here I am today, skincare

and beauty junkie that can't get enough!
In addition to moisturizer, eye cream, and serums- a GOOD night cream is a must have in anyone's skincare collection. Did you know that when you are fast asleep in dream land your skin is actually repairing itself? It's

important

to not only hit the sack with a clean face but also one that is hydrated. We all want a product that works miracles but it can be hard to find your golden egg in the vast world of beauty. I've had great luck finding holy grail eye creams, but when it comes to night cream I gave up a year ago. With that being said, I was very intrigued and fully willing to accept an Influenster campaign in which I would be testing a night cream to pamper my sad skin. AVEENO Active Naturals has created an intensive night cream within their

positively

radiant line. It's packed with Vitamin B and Total Soy Complex

to

boost skin with 5 Factors of

Radiance!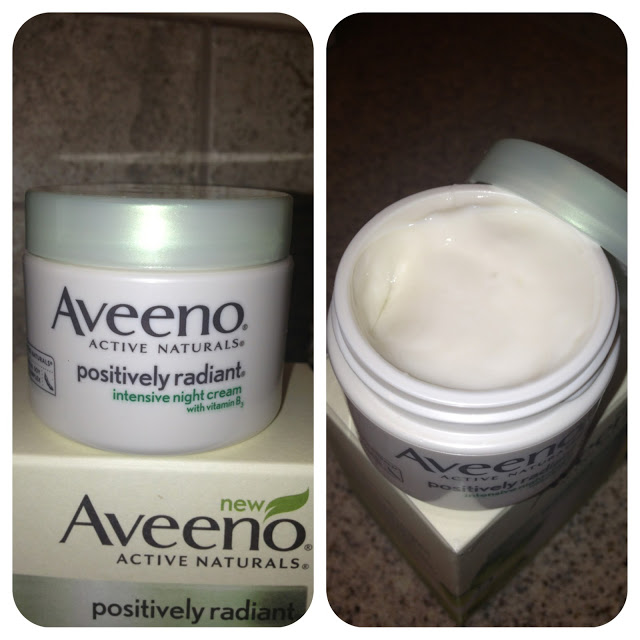 This lightweight cream brightens tired and dull looking skin to keep you looking fresh and awake. It improves tone, dullness, brown spots, texture, and blotchy areas. I don't think it could even get better than that. It does just about everything I need it to and more. When it comes to products like this, I appreciate it offering more than on benefit. It's also OIL FREE. I hate when creams are greasy and leave my face

oily hours later

. After using this night cream my skin is soft and silky. It

immediately

blends right in and leaves no residue. When I wake up my face is refreshed and much brighter. It's almost like my skin spent all night drinking water and is ready to start the day fully charged! I love the

luminosity

and natural glow that is apparent even under my makeup. Some days I get up and use a light powder instead of foundation. The overall "look" of my skin has improved and the imperfectin

s have begun to fade.
For those of you that are

sensitive

to strong scents and perfumed lotions, have no fear. This night cream has a very light scent that is non irritating. No one wants to be bothered by a suffocating scent all o

ver their face!
Final thought? AVEENO Intensive Night Cream gets a big ol' A in my beauty book. It has made a visible difference in my complexion and most importantly, it didn't make me break out. Let me get an AMMEEEEEEN! No doubt, I will be re-purchasing this product and continuing to use it each night for progressive results. AVEENO has been a brand I trust for many years and with the continuous release of products like this, I am only reminded why I love them oh so much!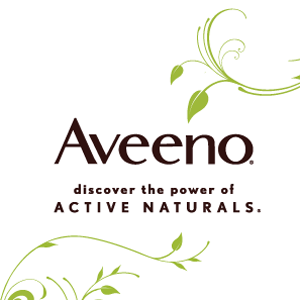 Want more information on the AVEENO Active Naturals line? Visit their website for product descriptions and user reviews. You can also connect with the brand on Facebook.

Disclosure: I received a sample of AVEENO Active Naturals Eye Cream as a member of Influenster. All opinions are my own and I will not be compensated.