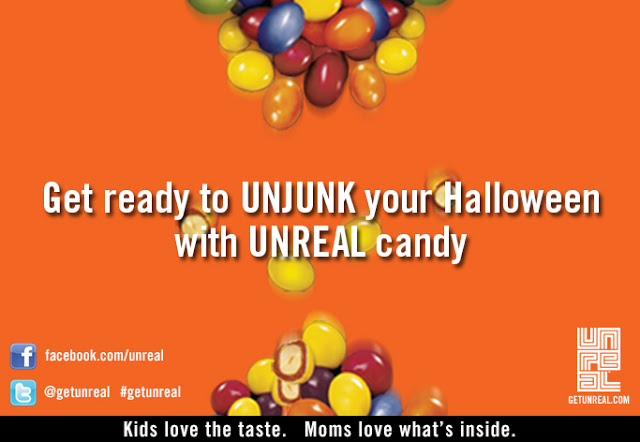 Halloween is only three weeks away! Have you stocked up on your candy, toys, and treats yet? This week I began buying little by little, each time I go to the store. If I buy it all at once, I just end up eating it! Trick or treaters will be getting a surprise this year when they knock on my door. There is a new candy on this block, and it's UNREAL-literally!
They are on a mission to unjunk your candy and show you it can still taste great without the yucky additives. To introduce family and friends to UNREAL Candy, I decided to put together a Halloween inspired ice cream social. Yes, this was not only an excuse to put out more decorations but to eat yummy ice cream too! I offered a variety of ice cream, candy toppings, treat bags for my guests, and great company. It's finally October which means we are all entitled to have candy this month and with UNREAL you can eat it more often without feeling guilty.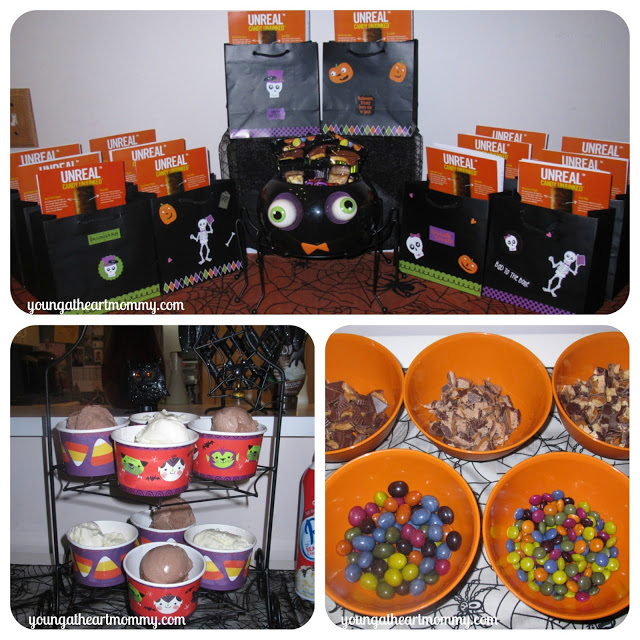 UNREAL candy focuses on the ingredients of the product rather than the appearance.

They contain less sugar and are also made with more cacao, real caramel, peanuts, protein, and fiber. Since it is free of any artificial coloring, the chocolate covered candies are dull in color. This doesn't mean they are dull in flavor though! Without all the preservatives and corn syrup, you can actually taste the true flavor and sweetness. Buying the same old candy can get boring, but when you see something new it tempts you to give it a try. We all agreed that the bright packaging makes it stand out from the rest.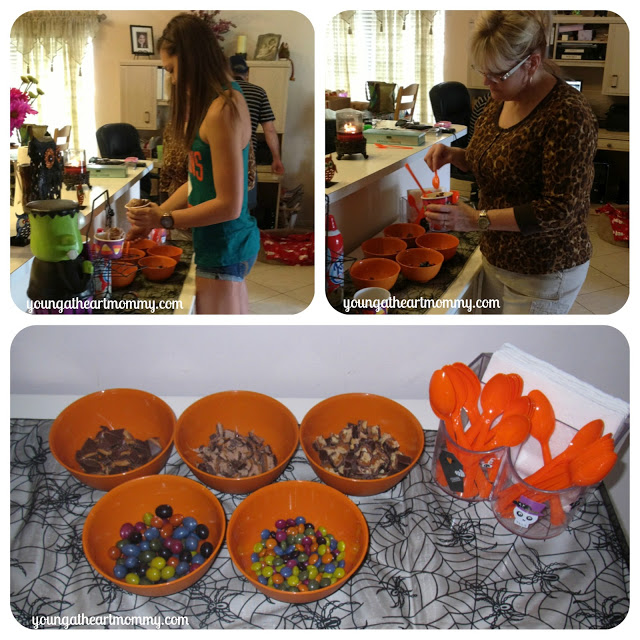 There are five different types of candy available: candy coated chocolates with or without peanuts, peanut butter cups, and caramel & nougat bars with or without peanuts. When you open the candy for yourself, you will notice the concept of each is very similar alternative to popular brands on the market.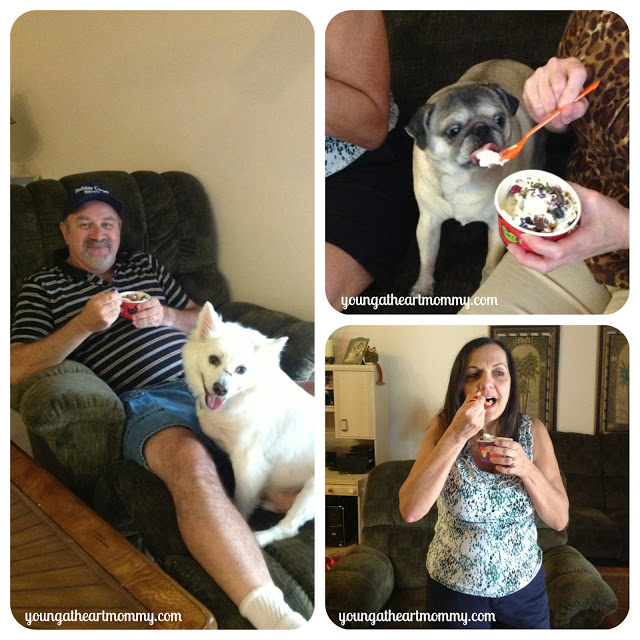 While their names aren't very traditional, their taste makes up for it. You can find all of these sold in stores under UNREAL 54, 41, 5, 77, and 8. I served each of them as toppings for ice cream but we couldn't stop eating them on their own. My favorite was the caramel nougat because it was chewy and packed with thick caramel. The crowd favorite was the Peanut Butter Cup.

It was time to sit back and relax with our customized ice cream creations in hand. Even the dogs enjoyed the ice cream social! They sure weren't complaining when they got to lick the bowl either.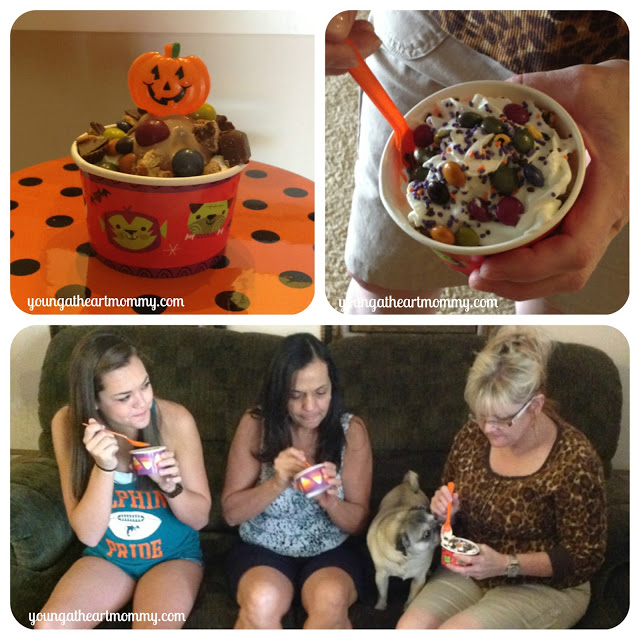 The ice cream social appeared to be a hit. Everyone enjoyed their refreshing ice cream and candy toppings. I was happy to send each guest away with their own UNREAL gift bag containing a sample of each product they tried today. I think I successfully converted them after hearing a lot of chatter about the UNREAL 77 Peanut Butter Cups tasting better than the leading brand! They were shocked to hear it contained half the amount of sugar and also less fat. With it still being a few weeks away from Halloween, there is still plenty of time to make better candy choices this year. I know we will be stocking up on UNREAL Candy to hand out and spread the word to our neighborhood trick or treaters.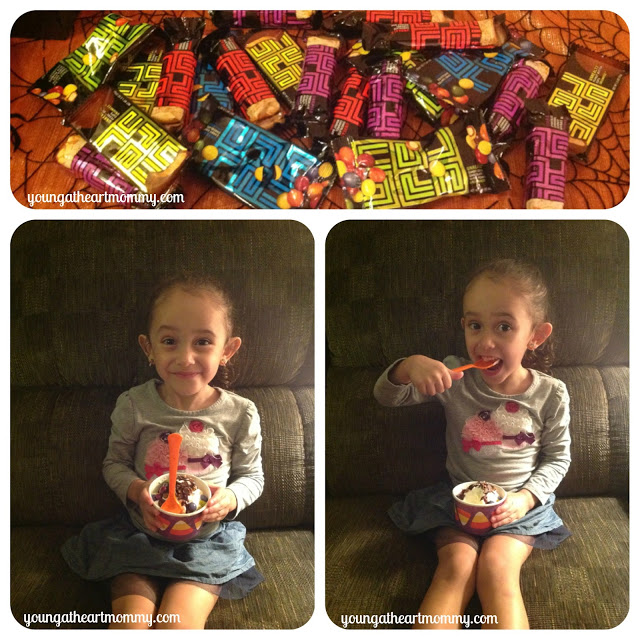 To find out more information on UNREAL Candy you can visit their website
where you can learn more about each product and the mission behind them. You can also interact by following along on Twitter and Facebook. Want to get unjunked before Halloween? You can purchase UNREAL Candy at CVS, Walgreens, Kroger, Michael's, Staples, and many other stores listed on their site. This month they will also be debuting at Target locations so keep an eye out!
Disclosure: This post and party have been sponsored by Global Influence and UNREAL Candy. I have been compensated but all opinions are my own.