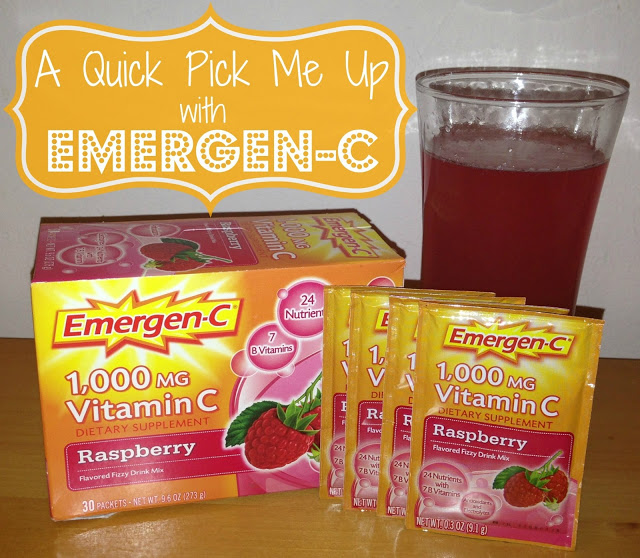 Last month I came down with a terrible cold that lasted for a solid two weeks. I wouldn't even consider it the "common" cold. It was actually a whirlwind of coughing, sneezing, cold chills, achy muscles, and misery. The past year I have gotten sick more times than in my whole 27 years of living! What's up immune system? Cut me some slack here! With Toodie attending school full time, there always seems to be little germies floating around our home. One of us always has the sniffles or a stubborn cough. It's Summer time and none of us want to be sick in the sunshine. This is why I use my trusty Emergen-C. Packed with vitamins and nutrients, this flavored fizzy drinks boosts the immune system and fights the colds.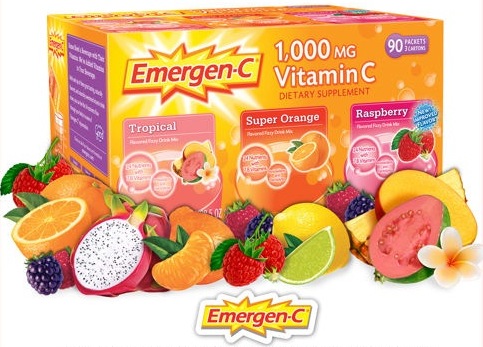 Emergen-C features 24 nutrients including 1,000 mg of immune supporting Vitamin C, 7 B vitamins, antioxidants, and electrolytes to refuel and replenish you. It's PACKED with so many different components to keep you feelin' good inside and out! Before I became familiar with Emergen-C, I always thought that people used it to prevent getting sick. But I quickly learned differently. I found it worked best at the peak of my cold when I really needed a kick. I couldn't believe how different I felt after drinking a glass in the morning and in the afternoon. The next day I was back to my normal self. My symptoms were even at a minimum and in general I was more energized. I had to see it to believe it but this stuff REALLY works, and quick! You can also drink it to keep you revitalized before and after a work out.

You can find Emergen-C sold in several different flavors. These include the classic orange, raspberry, lemon-line, dragon fruit, and many others. I have always drank the orange and never thought to try any of the other flavors. Thanks to Smiley 360 Blogger Circle I was given a full box of Raspberry Emergen-C to test out. I really enjoyed this flavor too! It's a little sweet and a little tangy. The hint of berry is delicious and makes you forget you are even drinking a supplement packed with vitamins! I had to stash a few of these in my purse and my desk at work. Even though I am in good health now, I drink one of these a week for a boost. This stuff is a miracle worker, no smoke and mirrors!


For more information on Emergen-C and other products offered, visit the website here. Also, get social by following along on Facebook and Twitter. If you have never used Emergen-C, stop by and get a FREE SAMPLE! All you have to do is give their Facebook page a "like" and enter your mailing information.
Disclosure: I received a full-sized complimentary Emergen-C product sample from the Smiley Blogger Circle to facilitate this review. All opinions are 100% my own.