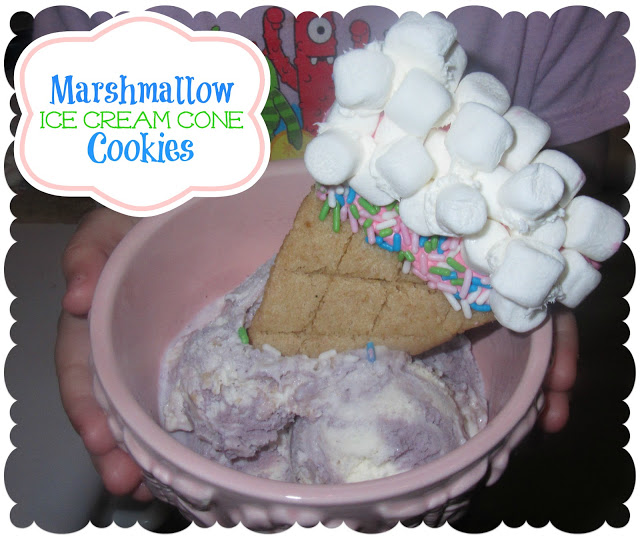 It's a new year! With 2012 gone, I have decided that this year I will make more time to do things that I truly love and enjoy. One of the many interests I have is baking with my li

t

tle girl. I found this recipe in one of my favorite baking books, "
Fun Stuff- 3 Books in 1: Cupcakes, Cookies, Silly Snacks." This book
has pages of sweet and savory recipes for children and adults. From Sloppy Joe Sliders to Rocky Road Cupcakes, each page contains easy to follow directions for every creation. The photos are big and colorful so you have a guideline to what you are making and what it should come out looking like! I've had this book for a few months now but haven't had much time to appreciate it. This weekend I made "Marshmallow Ice Cream Cone Cookies" with Toodie in

preparation for her birthday next month. My munchkin is going to be 4! I still can't believe it. The pressure is on to deliver a dessert table of special treats on her big day.
Of course, I attached the recipe and a few pictures below in case you want to satisfy a sweet tooth this week.