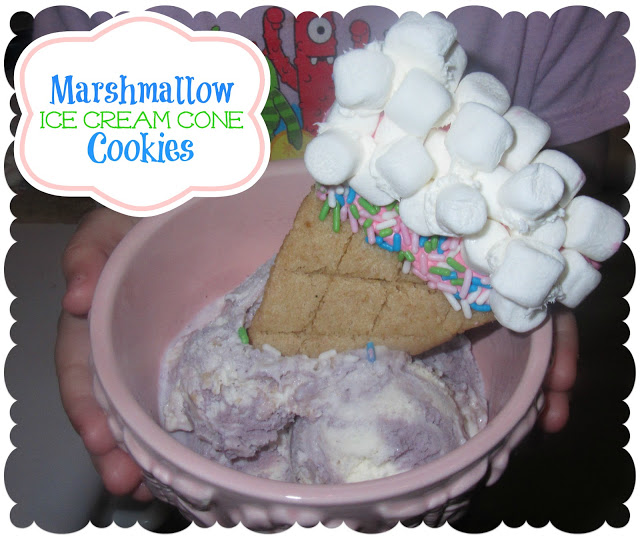 It's a new year! With 2012 gone, I have decided that this year I will make more time to do things that I truly love and enjoy. One of the many interests I have is baking with my li

t

tle girl. I found this recipe in one of my favorite baking books, "
Fun Stuff- 3 Books in 1: Cupcakes, Cookies, Silly Snacks." This book
has pages of sweet and savory recipes for children and adults. From Sloppy Joe Sliders to Rocky Road Cupcakes, each page contains easy to follow directions for every creation. The photos are big and colorful so you have a guideline to what you are making and what it should come out looking like! I've had this book for a few months now but haven't had much time to appreciate it. This weekend I made "Marshmallow Ice Cream Cone Cookies" with Toodie in

preparation for her birthday next month. My munchkin is going to be 4! I still can't believe it. The pressure is on to deliver a dessert table of special treats on her big day.
Of course, I attached the recipe and a few pictures below in case you want to satisfy a sweet tooth this week.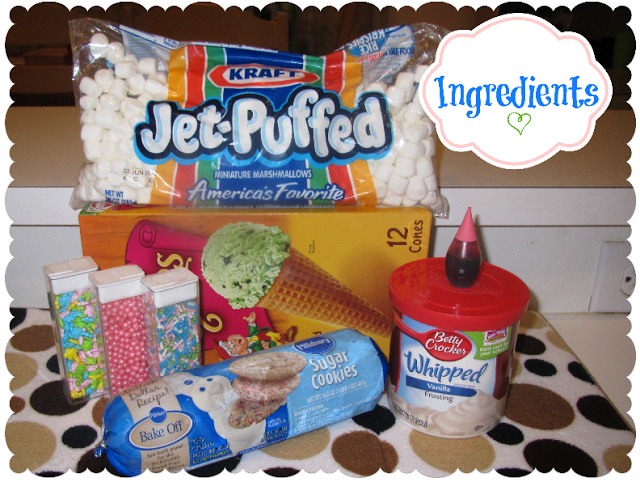 1 package (about 16 ounces) refrigerated sugar cookie dough

6 ice cream sugar cones, broken into small pieces

1 container white or vanilla frosting

1 package (about 10 ounces) colored or white miniature marshmallows

Colored sprinkles

Food coloring (optional)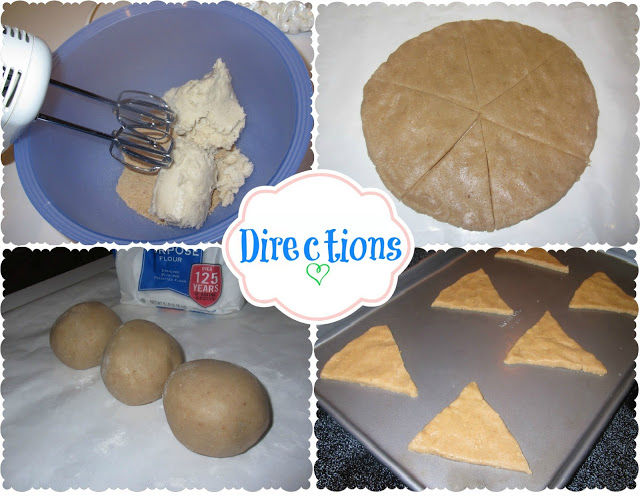 1. Let dough stand at room temperature about 15 minutes.
2. Preheat your oven to 350°F.
3. Meanwhile, place sugar cones in bowl of food processor. Process using on/off pulses until ground. Combine dough and sugar cones in large bowl; beat until well blended.
4. Shape dough into 3 equal balls. Pat each ball into 9-inch circle on lightly floured surface. Cut each circle into 6 wedges; place wedges 2 inches apart on ungreased cookie sheets.
5. Bake 10 to 12 minutes or until edges are lightly browned. While they are still warm, score criss-cross pattern into cookies with dull side of knife. Allow them to cool on a cookie sheet for about 5 minutes. Remove cookies to wire racks so they can cool completely.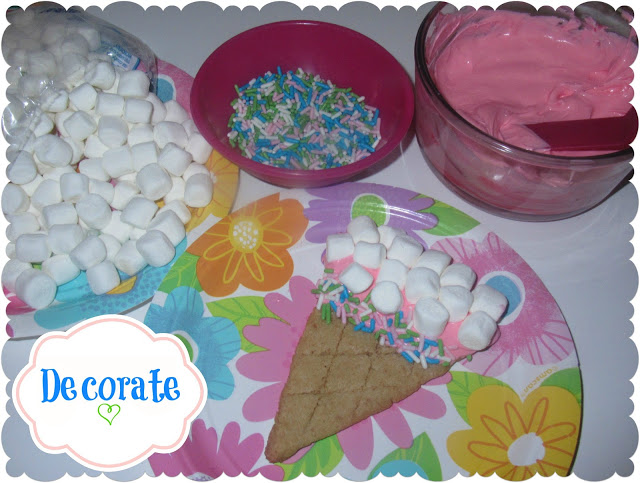 6.

Once the cookies are cool to the touch, you may begin the decorating process! Also known as my favorite part of baking. For each cookie, spread 2-inch strip of frosting on the widest end. Press the desired amount of marshmallows onto frosting. This recipe originally calls for multi colored marshmallows but I had a hard time finding them. To add a pop of color I added food coloring to the vanilla frosting.

Top the uncovered area with sprinkles. You can enjoy the cookies on their own or stick them into a bowl of ice cream as a fun topper!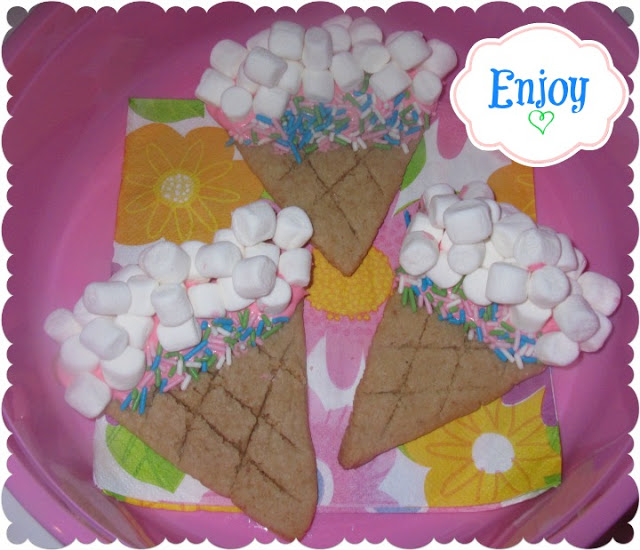 "Fun Stuff- 3 Books in 1: Cupcakes, Cookies, Silly Snacks" can be purchased at Barnes & Noble and also on Amazon. With

over 200 pages of quirky and creative treats, there is something for every occasion.
If you own this recipe book and have made your own silly snacks, please do share!