Looking for super cute printable Valentine's Day tags that are a whole LLAMA fun? Cupid has you covered! Your child can exchange these cheerful cards with their classmates and fellow llama lovin' friends.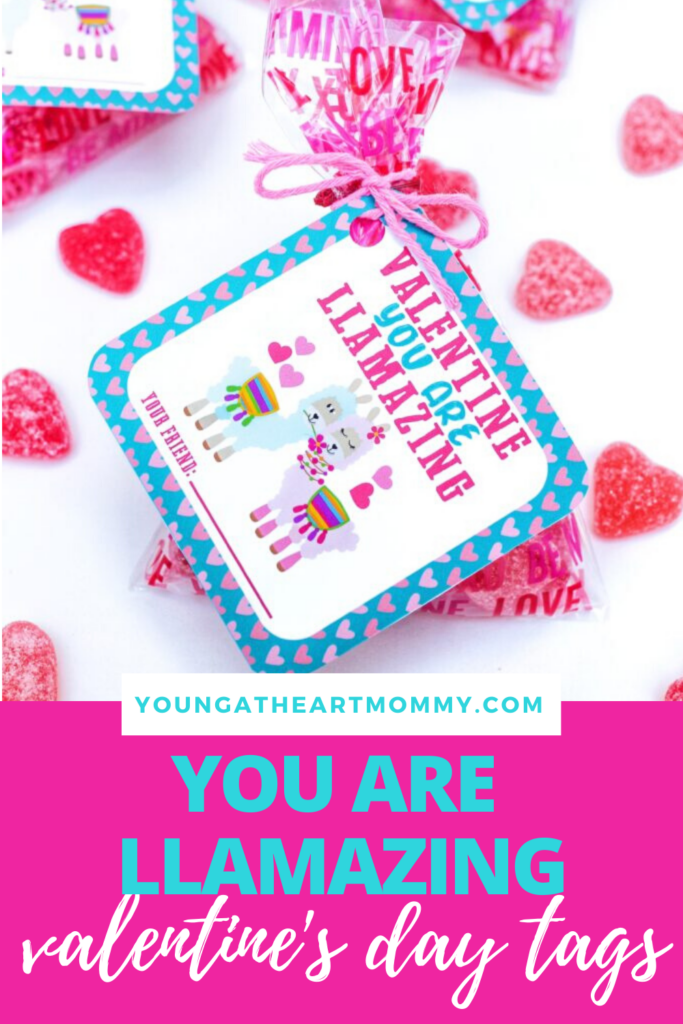 In the whimsical world of mermaids, rainbows, and all things fantastically magical – llamas are the NEW unicorns. Step aside mythical creatures. Let the llamas have their moment! They're practically everywhere and for good reason. Cute. Cuddly. Soft and fluffy. They have officially made their way into every aspect of our lives from the bedroom to the kitchen, and even our pajamas. So, it makes sense that they be included in the holiday festivities as well! Valentine's Day is all about spreading kindness, appreciation, and love. What better way to do so than with a lovely llama greeting attached to a bag of yummy treats.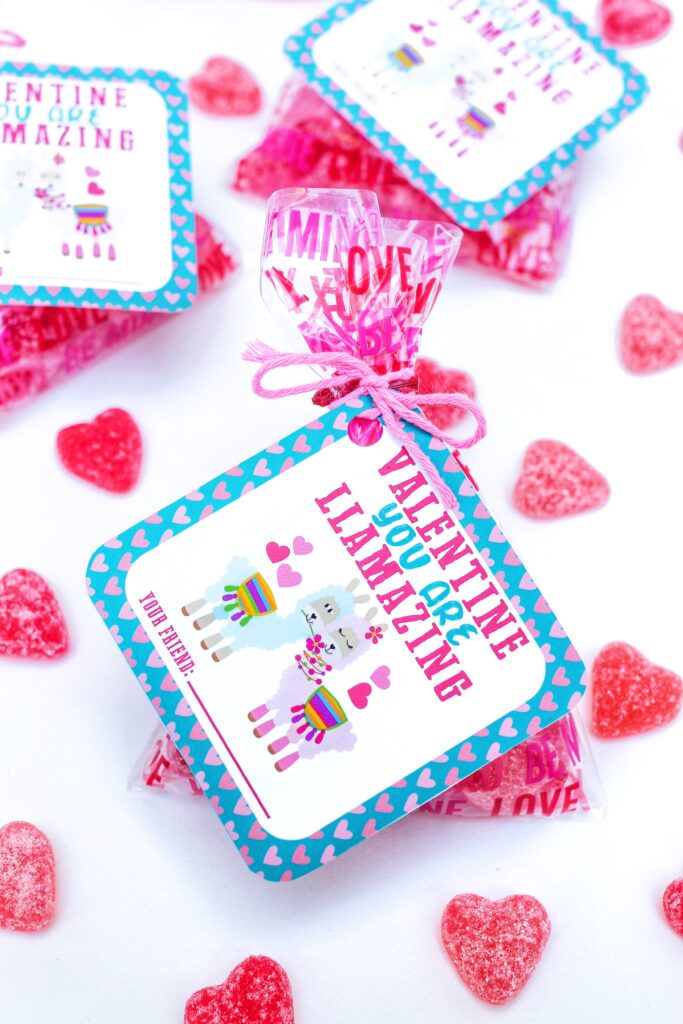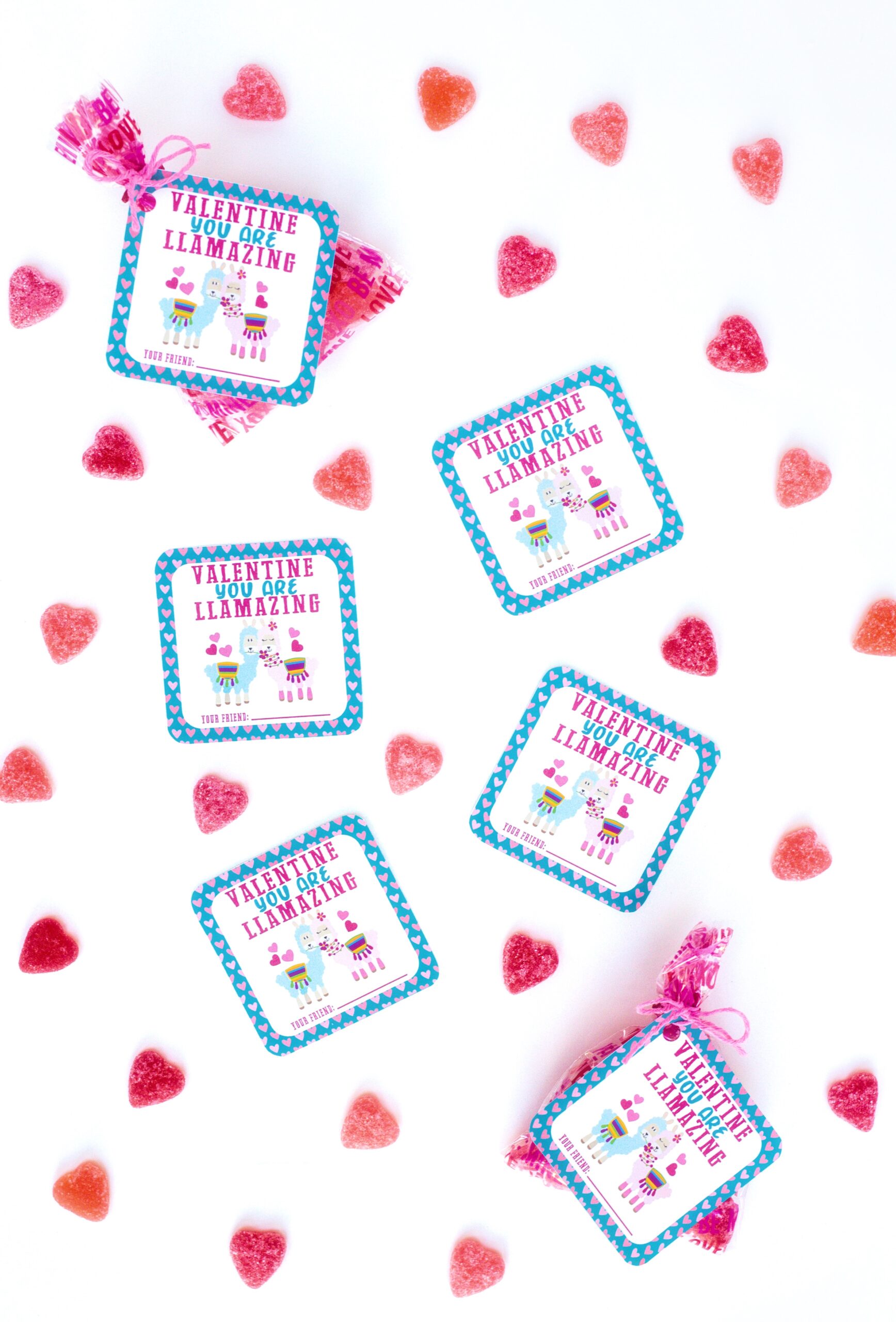 Bump up your printer to the highest quality setting to capture the bright colors and graphics. I also suggest printing these out on white card-stock so that the Valentines are durable and strong. Whether they will be attached to a bag of candy or small toy, you don't want the paper getting crumpled or folded before they make it to your child's classroom!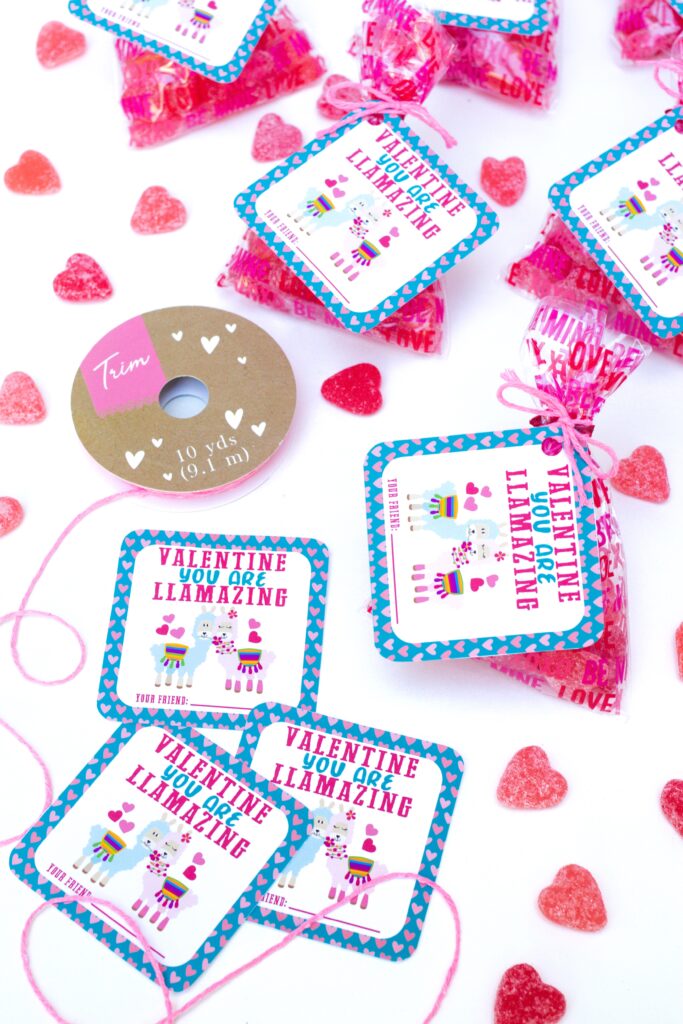 Access the FREE download to print and cut as many Valentines that you need. Have your child sign their name on each card. Then, use a circle hand punch to make a hole at the top corner. Thread a string through the hole so that they may be easily attached to your gift of choice.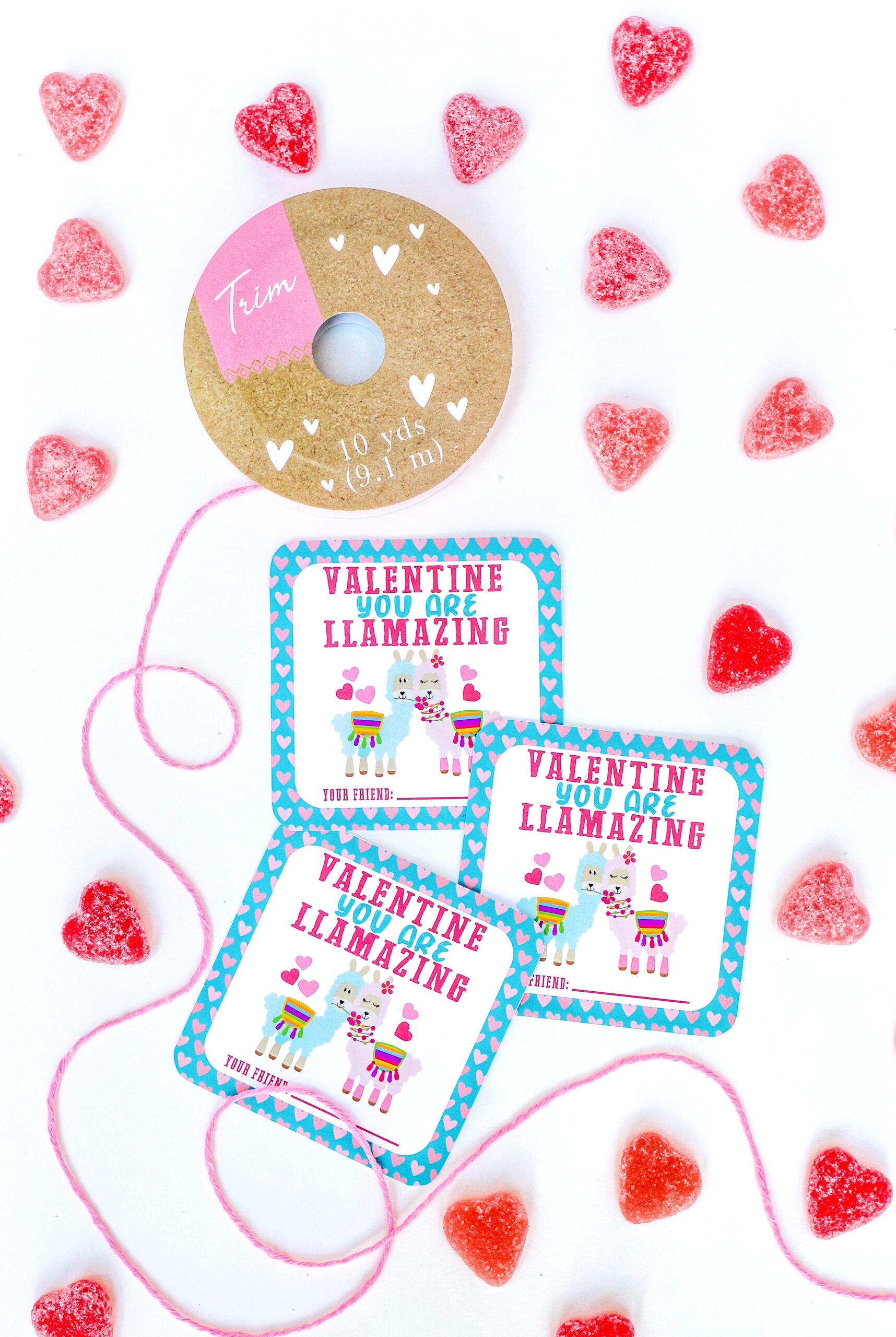 For even more DIY fun, check out these additional themed Valentine's Day printable tags. These include Pugs & Kisses Valentines for Hershey Kisses and "You're The Apple Of My Eye" tags for applesauce pouches!