Valentine's Day is around the corner and with love laced arrows in hand, cupid is getting ready for his big reveal! Keep the holiday simple with these pug-dorable printable treat bag tags. Spread the love with "Pugs & Kisses" and HERSHEY Conversation Kisses. How could your Valentine say no?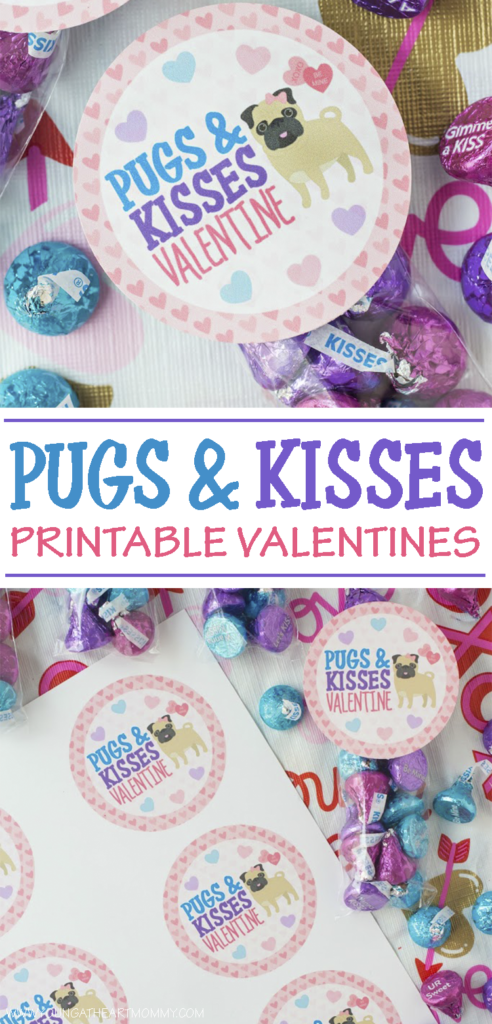 Creating your own Valentines at home is not only inexpensive but also a way to get your child involved in assembling the treats they will be handing out to friends. Traditional cards with princesses and super heroes are fun but they're not that personal. Also, there is always the chance that they will end up choosing the same traditional box of candy grams as everyone else. Last year Toodie came home with five of the same FROZEN themed Valentines! I love that these "Pugs & Kisses" printables are not only adorable but also unique. You won't find these in any store. At this age I don't know any little girl who doesn't love dogs. Mine is practically obsessed with every four-legged creature that wags its tail. Pugs and kisses really do go together on this day of love.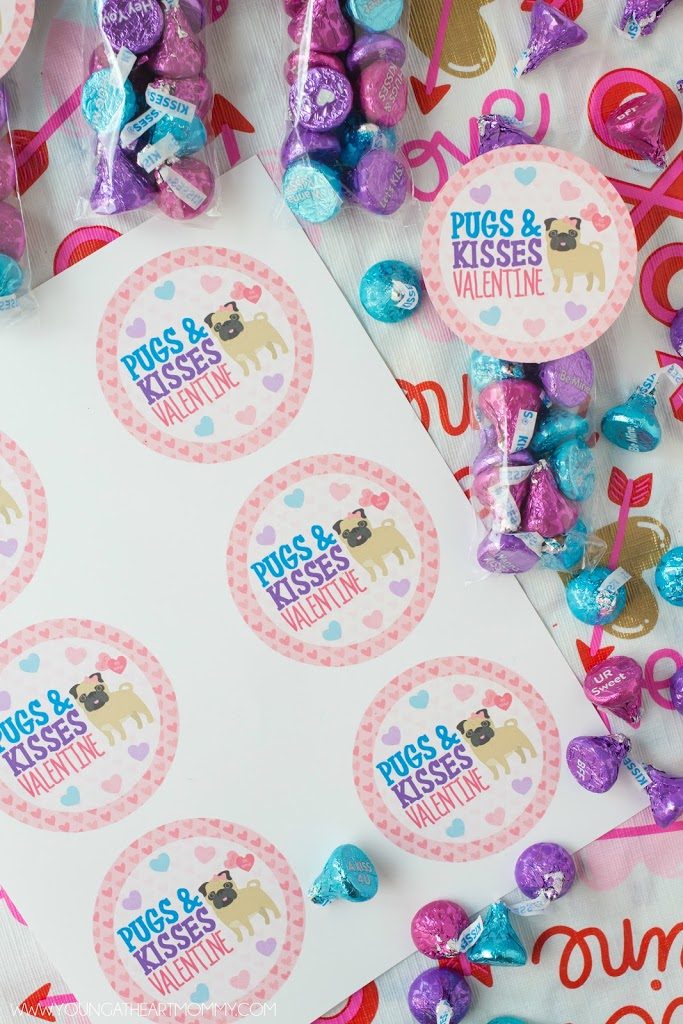 Supplies Needed:

clear plastic pretzel bags

3 inch circle punch or scissors

white cardstock paper for printing

stapler

adhesive squares or double sided tape

Hershey's Conve

rsation Kisses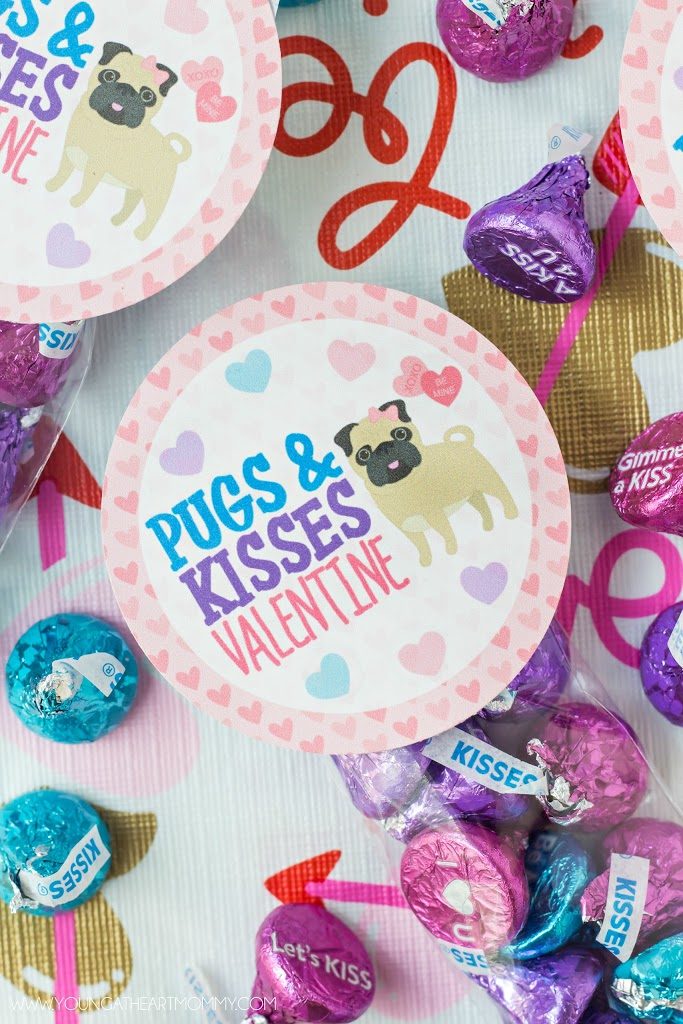 Use scissors or the circle punch to cut out the Valentine tags. Fill pretzel bags half way with candy. Trim the excess plastic, leaving an inch to fold over. Staple shut. Attach adhesive squares to the back of the printables and stick onto the top of the candy-filled bags.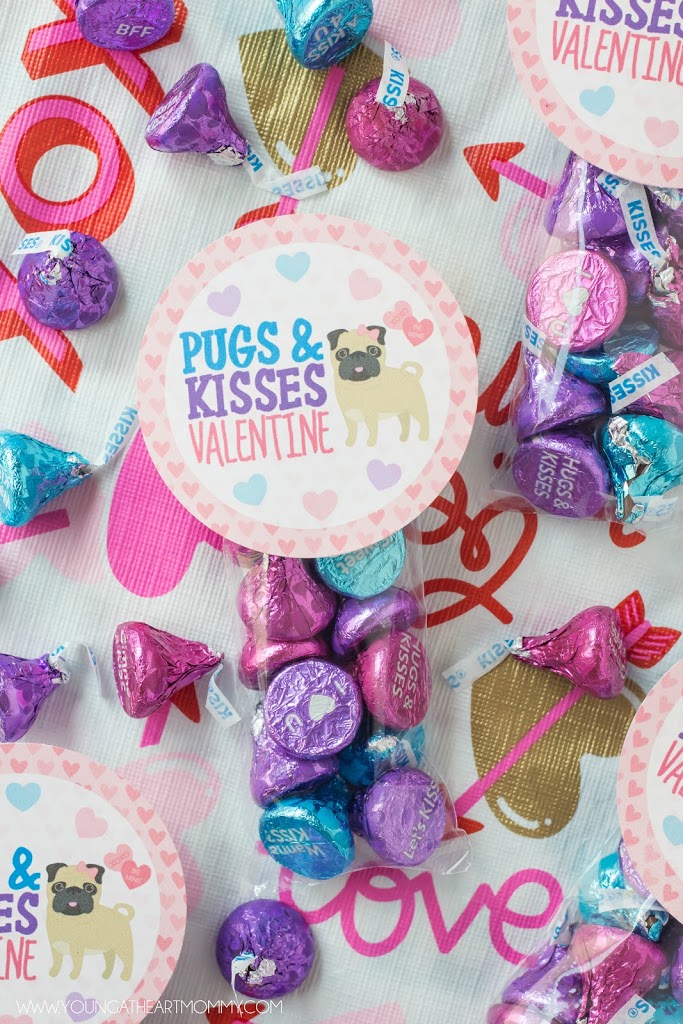 These colorful HERSHEY Conversation Kisses also have special messages on the bottom that are perfect for Valentine's Day! It will be love at first bite with these sweet sayings.
Is your child making their own Valentines this year?
Save
Save