The holidays are here and they're made for entertaining! Impress family and friends with the all new Bosch Counter-Depth Refrigerator. Its sleek, stylish, and modern features make this appliance the perfect addition to your kitchen space. This is a sponsored post facilitated by Best Buy but all opinions are my own.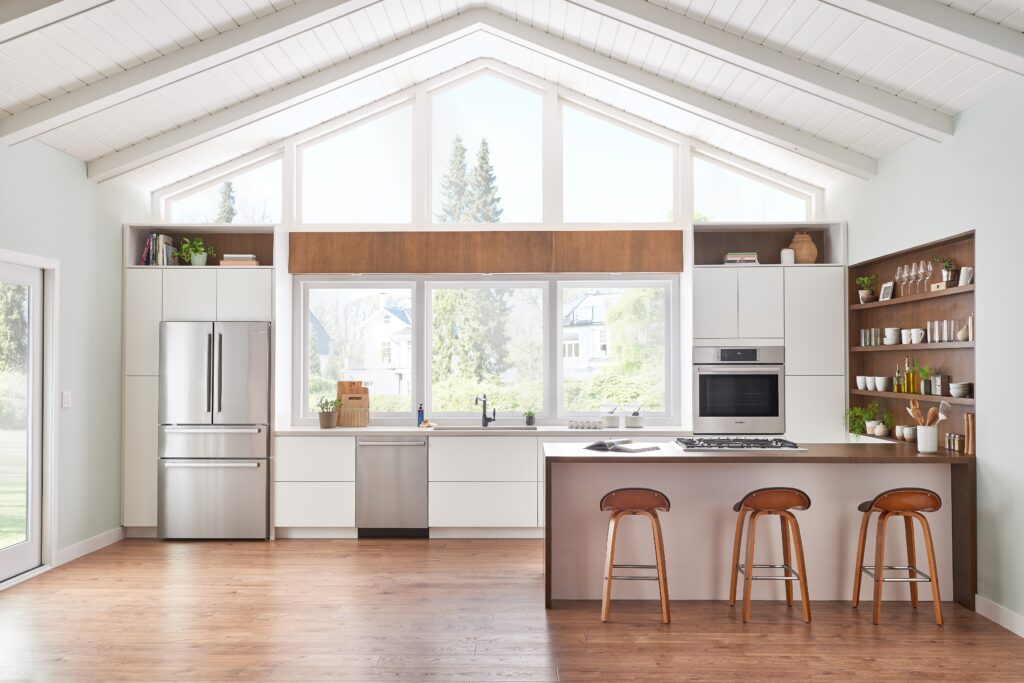 The kitchen is the heart of a home. It's a social place where we start our mornings and end our days. Here we prepare delicious meals, socialize, bond, and create sentimental memories through the process of cooking fun (sometimes messy) recipes! This is especially true during the holidays, when there is a need to entertain the constant flow of visitors. Without a doubt, it's the perfect time of year to upgrade your home's "main hub" with tech-savvy appliances that will WOW guests. Not sure where to start? Check out the new Bosch Counter-Depth Refrigerator! I'm sharing 5 ways it makes entertaining a breeze.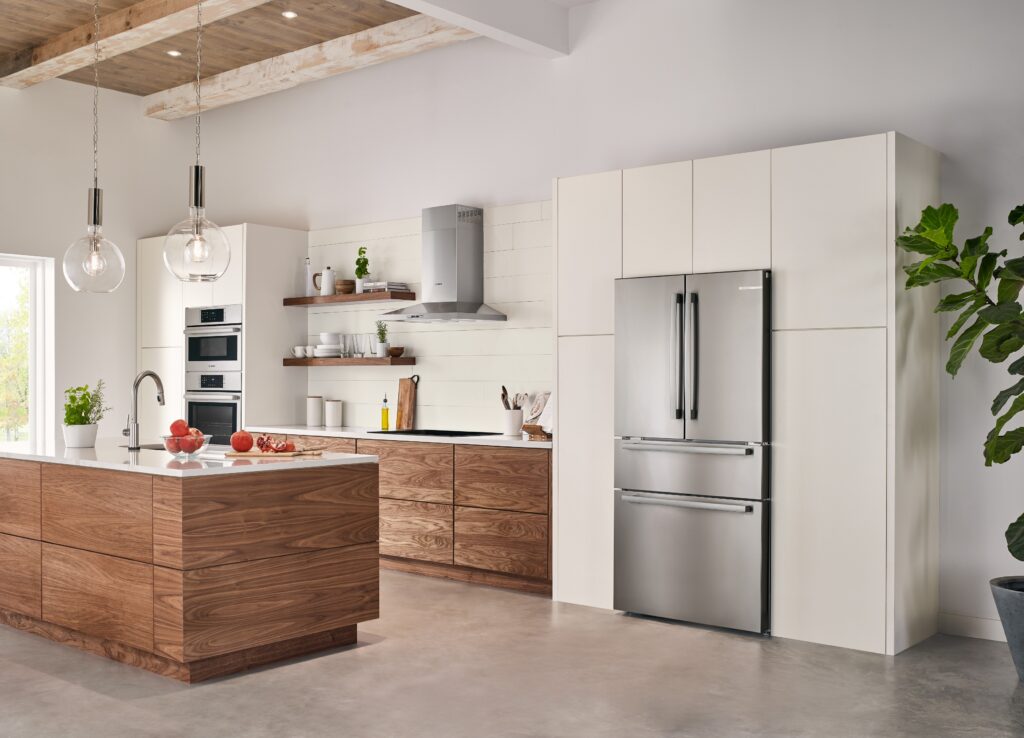 5 Ways Entertaining Is Easy With Bosch
1. With the convenient Home Connect™ app you can remotely monitor and control your Bosch refrigerator from a smartphone or tablet. Control the temperature, adjust lighting, run diagnostics—wherever you are,** for ultimate convenience. This feature is designed to give you peace of mind, customization, and simplification.

2. The full width chiller drawer allows you to store oversized platters until you're ready to serve them. It's also a roomy space to keep a variety of snacks for quick access and easy visibility. Grab what you need and go! There's no time to waste when your feeding a crowd of hungry guests.

3. A three-tier layered freezer drawer system creates extra storage for frozen items, from pizza boxes to frozen waffles.
4. The FlexBar™ creates even more space in your refrigerator by allowing you to remove shelves and door bins. It's the perfect place for wine bottles, condiment jars, eggs, and more.

5. The Bosch UltraClarityPro™ water filter reduces more than 99.9% of sediments that may be found in your water. You can serve guests a crispy glass of h2O free of harsh elements like chlorine and chloramine.
**Connectivity and speed varies based on network and Wi-Fi levels.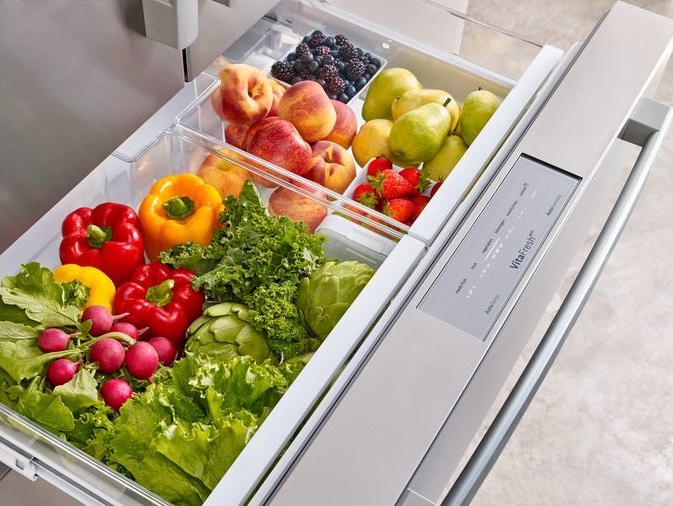 Fresh Technology
One of my favorite features is the new FarmFresh System™. It uses four innovative freshness technologies to keep food fresh and delicious for up to 3x longer! No more stinky leftovers or rotten veggies lingering about in the deep depths of your drawers.

VitaFreshPro™ offers preset settings that automatically balance BOTH temperature and humidity.
FreshProtect™ absorbs naturally occurring ethylene to slow ripening. Produce stays fresher, longer.
MultiAirFlow™ evenly circulates cool, fresh air to maintain consistent temperatures throughout the entire fridge, from the door bins to back corners.
AirFresh® Filter absorbs even the toughest food odors, keeping your refrigerator and freezer air fresh.
*As compared to a Bosch refrigerator without FarmFresh System™. Results may vary among different foods.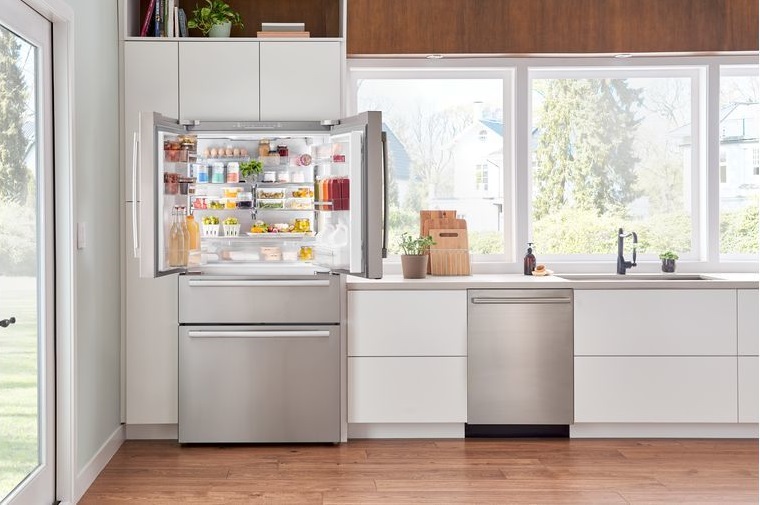 Visit your nearest Best Buy to learn more bout the new Bosch Counter-Depth Refrigerator and check out these cool features in person!