The never-ending burden of washing dishes may be your least favorite household chore, but that cascading pile of pots, pans, and plates will not disappear if ignored! Bid farewell to such a tedious task because the new Bosch AutoAir™ 500 Series Dishwasher is here to simplify cleaning up after mealtime. This is a sponsored post facilitated by Best Buy. All opinions are my own.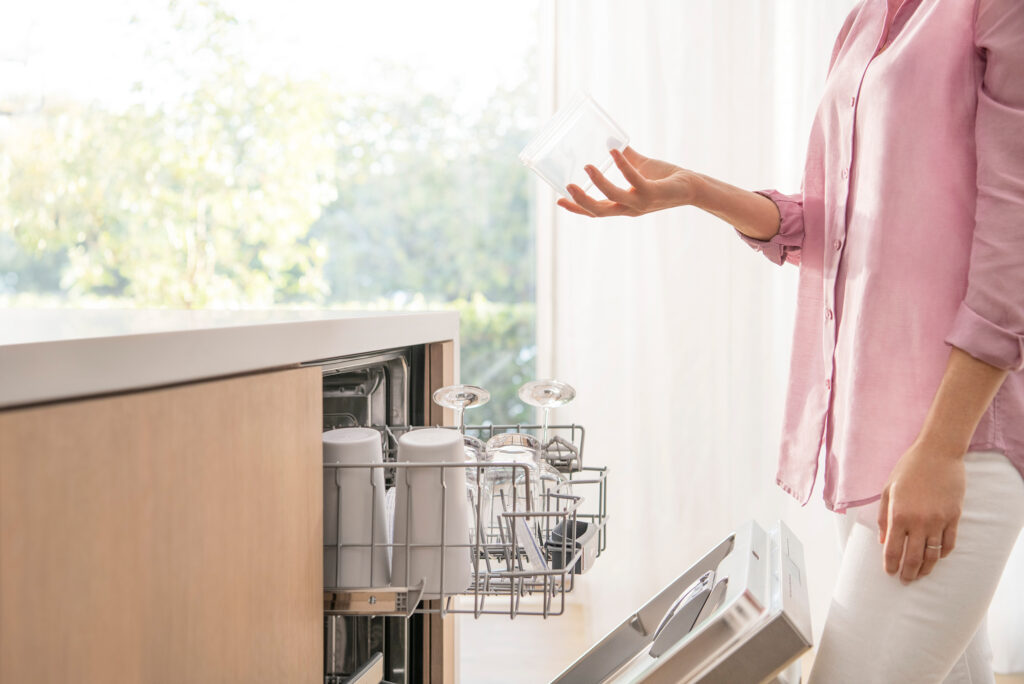 DISHES DONT HAVE TO BE A DRAG
The only thing worse than a sink full of dirty dishes, is having to clean them! It's one of those necessary household responsibilities that we must do, but will put it off as long as possible to avoid touching dried up food particles and the yucky water they've been soaking in. Folding baskets of laundry and mopping the floors are tolerable tasks we don't think twice about, but doing dishes by hand? Questionable. Toss that smelly sponge and keep your fresh manicure in tact. The Bosch AutoAir™ 500 Series Dishwasher will take care of the nitty gritty work. Everyone needs one of these bad boys in their kitchen!
BOSCH AUTOAIR™ 500 SERIES

Smart tech is the secret behind this innovative and high performing appliance. A little fresh air equals a lot more dry! Damp dishes and lingering water droplets are a thing of the past. The Bosch 500 Series dishwasher delivers sparkling clean results with advanced PrecisionWash technology. Intelligent sensors continually scan and check the progress of dishes throughout the cycle while powerful spray arms target every item of every load. At the end of the drying cycle, the new AutoAir™ option automatically opens the door to let moisture escape and fresh air enter. This leads to better results! *Compared to Bosch Dishwashers with PureDry.


OTHER FAB FEATURES
Quiet operation (44 dBA)- incorporates 18 unique sound-reducing technologies such as multiple insulation layers, grindless food filtration, and a sound absorbing base.
Large interior provides loading flexibility necessary to easily accommodate 16 place settings, and the Flexible 3rd rack adds space for cooking utensils and ramekins.
Every Bosch dishwasher is ENERGY STAR qualified and meets or exceeds federal guidelines, for year-round energy savings.
The Sanitize Option reduces 99.9% of bacteria with a hot-wash rinse for sparkling clean and sanitized dishes.
FlexSpace™ Tines on the lower rack- fold down every other tine in one simple step to make room for larger, bulkier items while optimizing the rack space.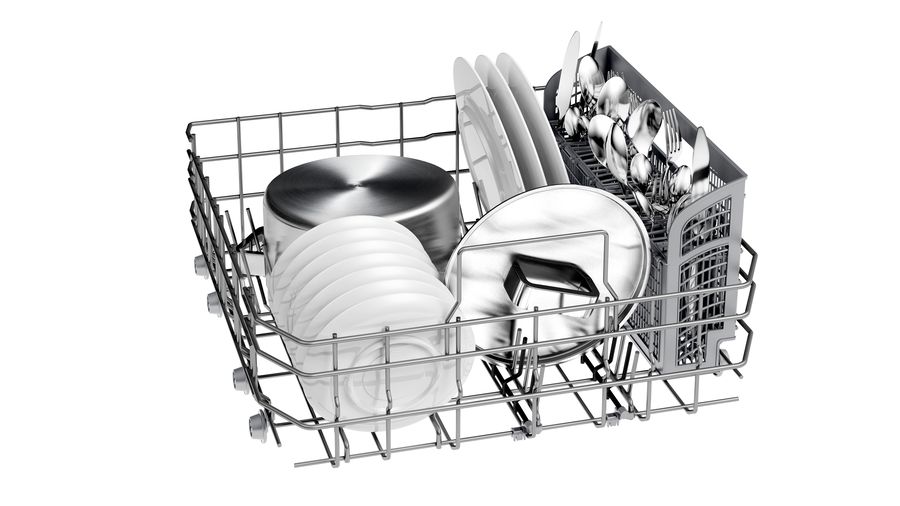 SPECS THAT STANDOUT
24" width: There's room for up to 16 place settings. Plus, 5 wash cycles including five-level wash, 5 options like Extra Dry, and a concealed heating element.
Flexible 3rd rack: Accommodate the odd one out. Adding the 3rd rack with its adjustable tines can create the right fit for deep, tall, or uniquely-shaped items.
EasyGlide™ rack: Load and unload smoothly. It's easy to adjust and move the racks, even while they're full of dishes.
RackMatic®: Fit it all, every time. With 3 different height levels and up to 9 possible rack positions, you can customize each load for your needs.
24/7 Aquastop®: Protect your floors. This 4-part leak prevention system uses sensors to detect and stop leaks, and can even turn on by itself.
44-dBA noise level rating: Wash dishes in peace. Bosch dishwashers are so quiet, you have to check the exterior Infolight® to know they're on.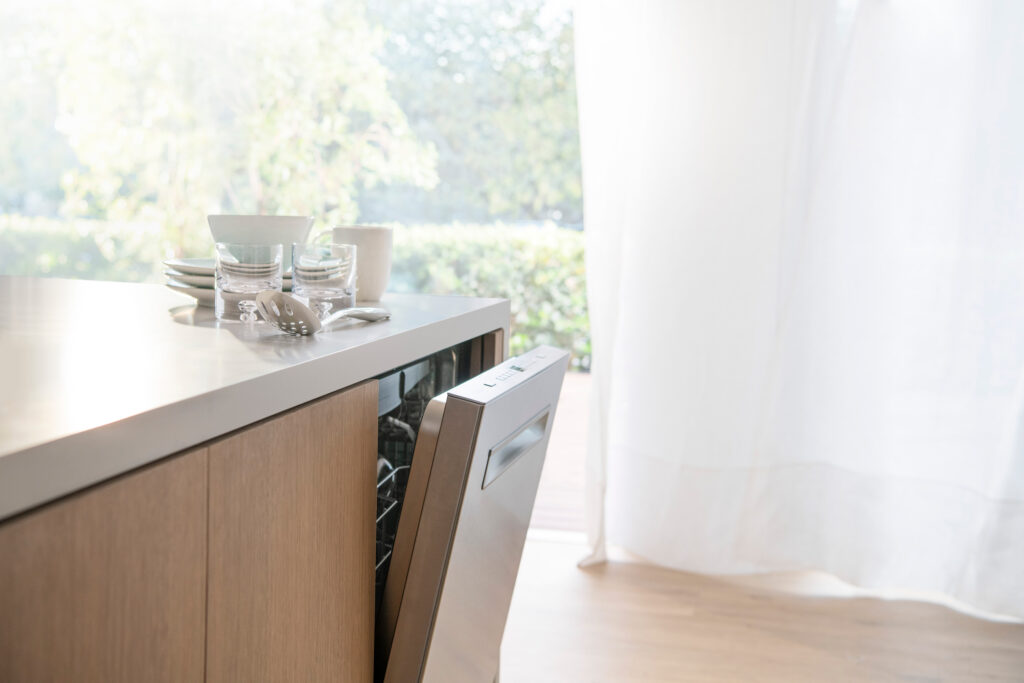 Ready to to take your dish-washing experience to the next level? Learn more about the AutoAir™ Bosch 500 Series Dishwasher at Best Buy here!