This is a sponsored post on behalf of Tripster. All opinions and text are my own!
Searching for family friendly activities and fun attractions in Orlando? Check out this list of nearby spots to make your Florida vacation unforgettable.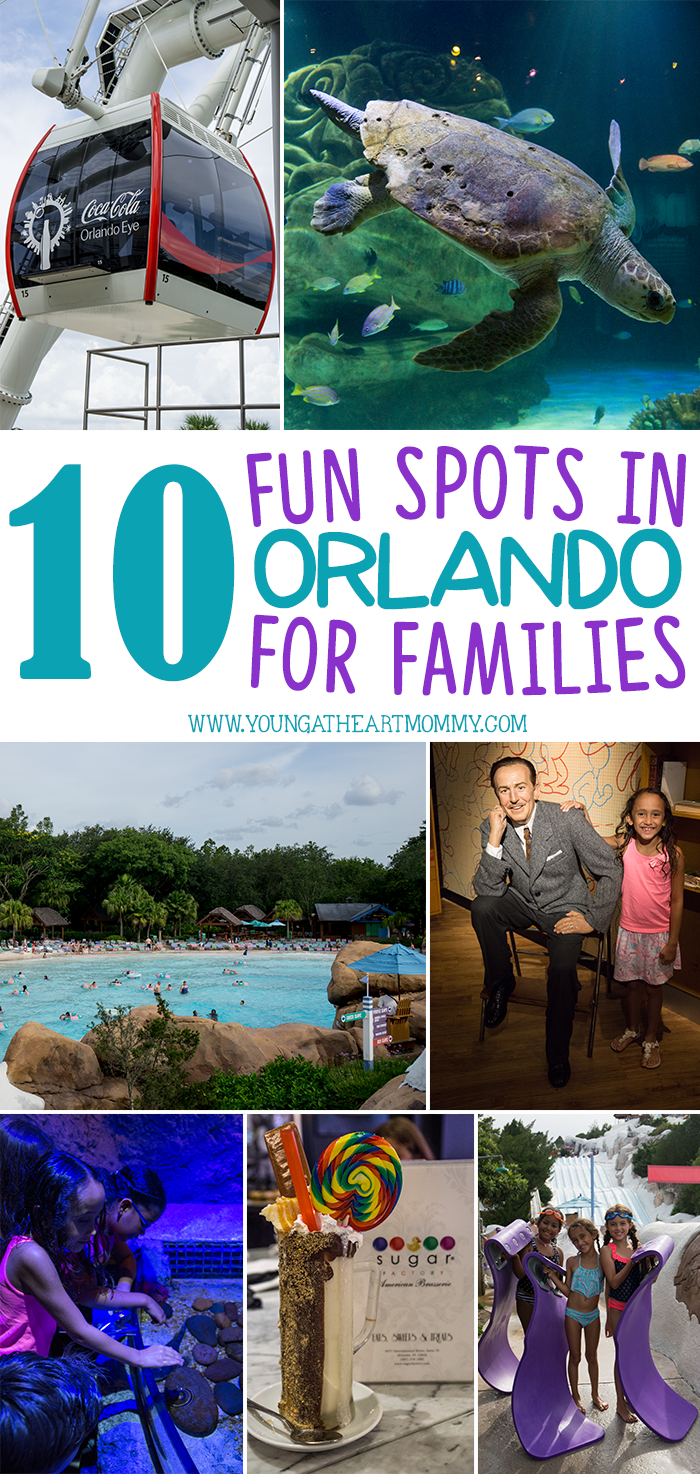 There's nothing quite like vacationing in Orlando, Florida. Not only is it the unofficial tourist capital of the world, but it's also home to Mickey Mouse and the wonderful world of Disney. That alone is a good reason to plan a trip to the sunshine state! Aside from the popular theme parks, there are plenty of other fun things to do in the area. While most visitors flock to Disney World or Universal Studios, devoting a day to explore the city and discover what else it has to offer is never a bad idea. You'll find family friendly attractions, exciting dinner shows, shopping opportunities, and a great deal of entertainment on International Drive. With so much to do and see, each visit turns into an unforgettable adventure.

Here's 10 of our absolute favorite things to do when in Orlando, including a water park that doesn't get enough love but sure is an AMAZING way to cool off during the summer months!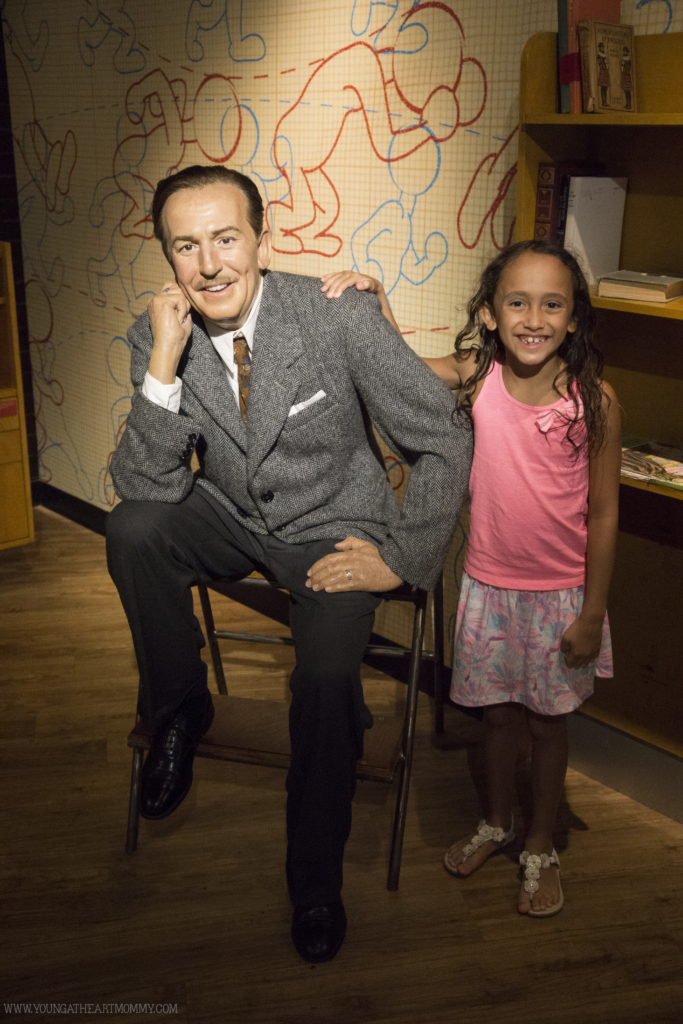 1- MADAME TUSSAUDS WAX MUSEUM
Get ready for the ultimate red carpet experience because this museum is not like the rest! Visitors are greeted by life size wax replicas of the most recognized icons in the entertainment industry. Madame Tussauds features realistic figures of A-list celebrities, athletes, music legends, historical icons, and television personalities. The kids got up close and personal with Walt Disney, Emma Watson, & some of their favorite pop singers within the themed areas. So many awesome photo opportunities here.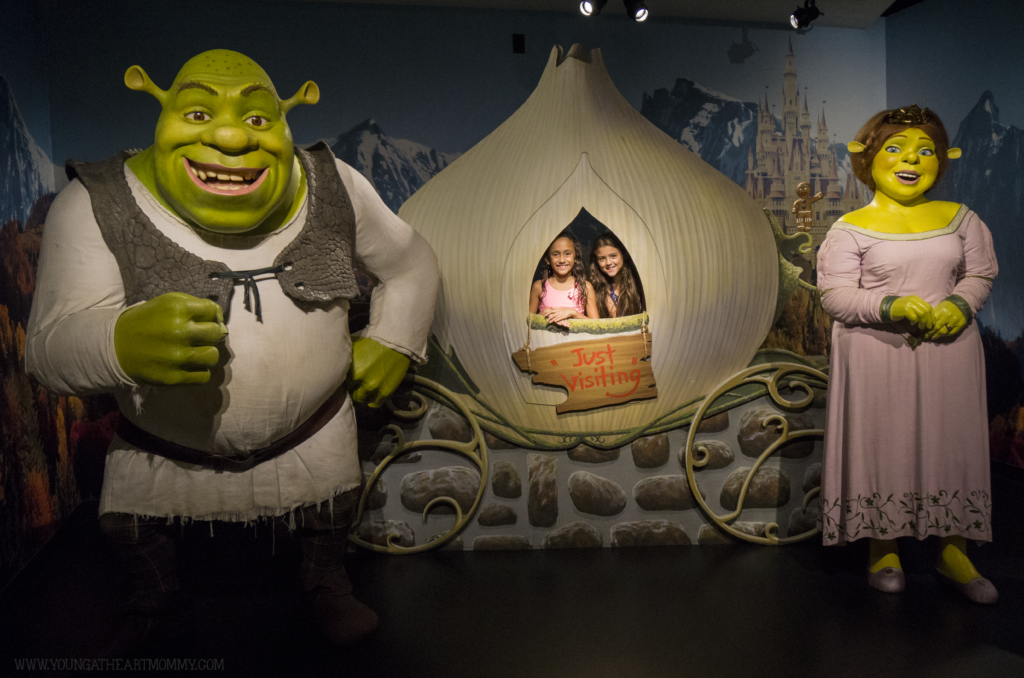 A LOT of detail goes into each of these pieces. Their bright eyes, glowing skin, and chizzled cheek bones aren't the only realistic features. They have real hair too! That was the coolest part. We shook hands with the president, stood atop the moon with Neil Armstrong, & took the perfect selfie with Hollywood heartthrobs. There are always new and interesting figures being brought in to marvel over.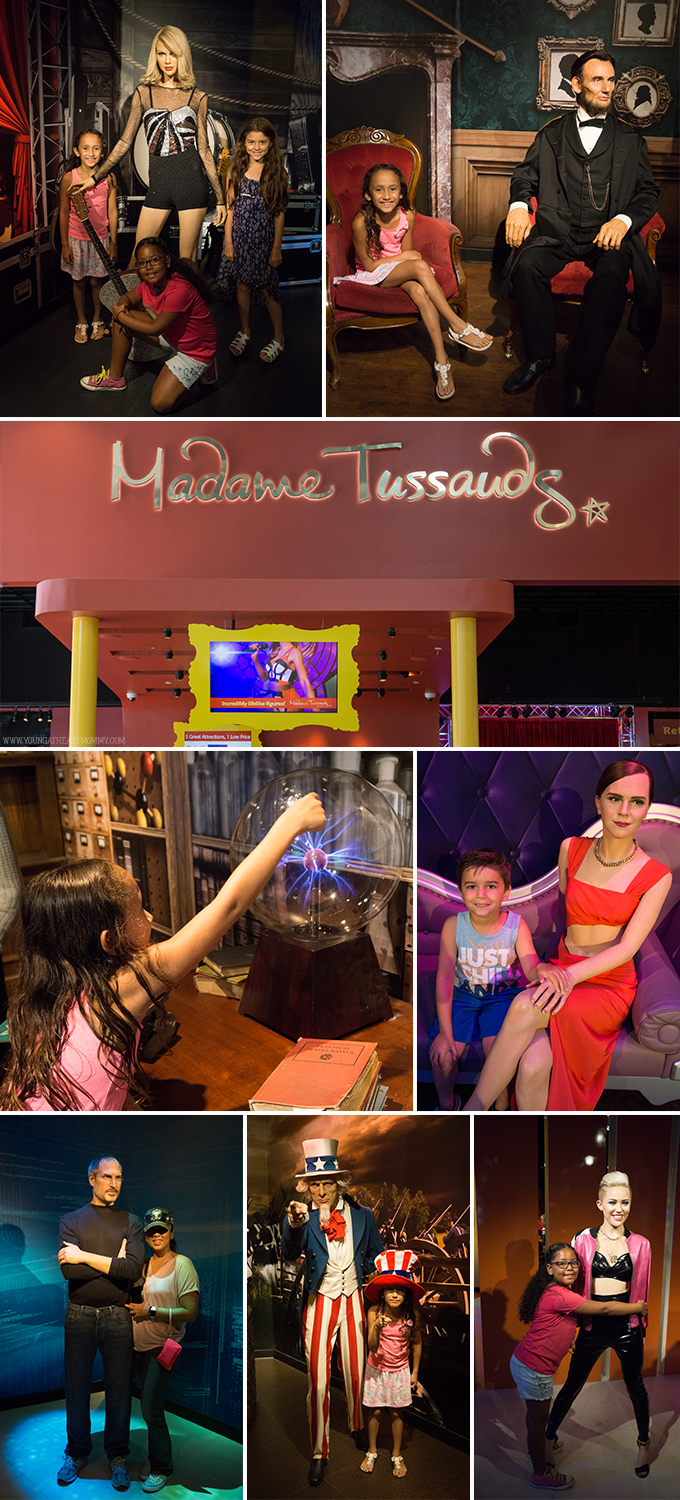 2- RIPLEY'S BELIEVE IT OR NOT



Ripley's Believe It or Not is odd to say the least, but that's the point! It features some of the most bizarre discoveries from around the world. The building itself looks as though it's slowly sinking into the ground. Now if that seems weird, wait until you step inside and explore the 10,000 foot wacky world of Ripley's finds. This unique experience takes guests through 16 galleries that showcase hundreds of strange, outrageous, and fascinating exhibits.
Along this self guided tour you'll come across an authentic human shrunken head, two-headed calf, life-size replica of the world's tallest man, interactive optical illusions, mural composed of 8,500 playing cards, wild spinning vortex tunnel, bridge made out of match sticks, and a cartoon wall that comes to life. There's a piece of entertainment in every corner!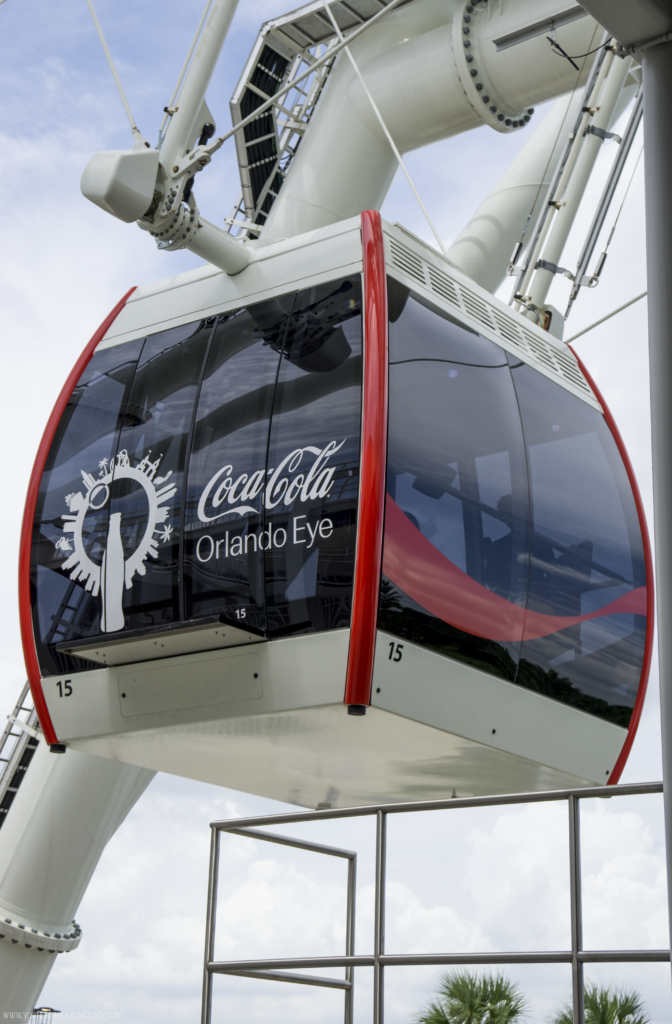 3- THE COCA COLA ORLANDO EYE
UP, UP, and AWAY! The Orlando Eye is a 400 ft tall giant observation wheel that transports riders high in the sky for a breathtaking 360 degree view of the city around them. It's an iconic part of International Drive. Each of the 30 high-tech capsules are equip with air conditioning, seating, and an interactive tablet that allows you to search and explore landmarks in the surrounding areas. If visiting at night, check their official calendar for specific dates in which the wheel will display colorful lights and patterns. This is typically done for national holidays, world events, and charitable causes.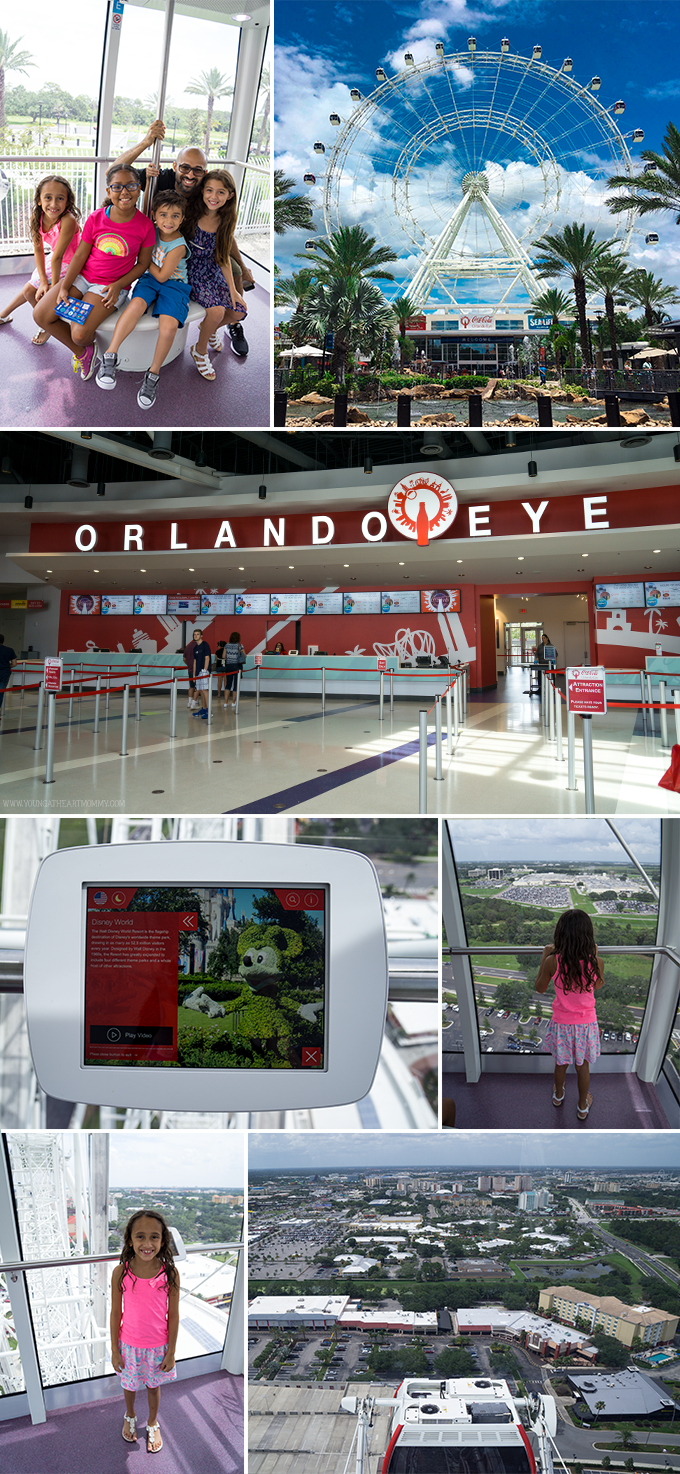 4- CRAYOLA EXPERIENCE
At this colorful attraction, imagination is your greatest tool. The Crayola Experience is located within the Florida Mall. Here children can learn, create, design, and enjoy hours of hands on play within 26 one-of-a-kind exhibits!
Get creative by naming and wrapping your very own crayon, personalizing and printing the label within minutes. Learn how crayons are made and why they're so special during a live manufacturing show with the resident Crayonologist. Doodle in the dark with neon colors to create a glowing masterpiece, melt crayons into fun shapes, paint with melted wax, bring your digital artwork to life, sculpt colorful creations using Crayola Model Magic, or just COLOR using the colossal caddy of crayons!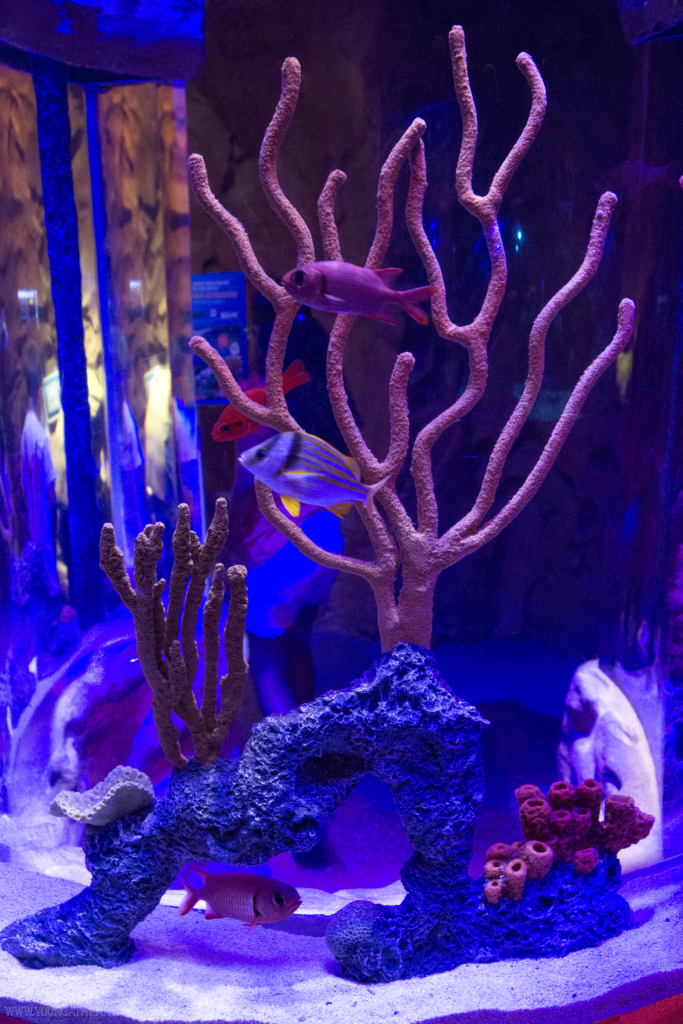 5- SEA LIFE ORLANDO
Dive deep into an underwater adventure with over 5,000 species from the three oceans of the world. SEA LIFE Orlando is home to rare fishes, sharks, sea horses, hidden marvels, endangered marine life, and a loggerhead sea turtle named Ted. Here you can venture through themed habitats while gazing upon the magnificent creatures within them. Soak up the sea-life experience without getting wet and take your time exploring the unknown!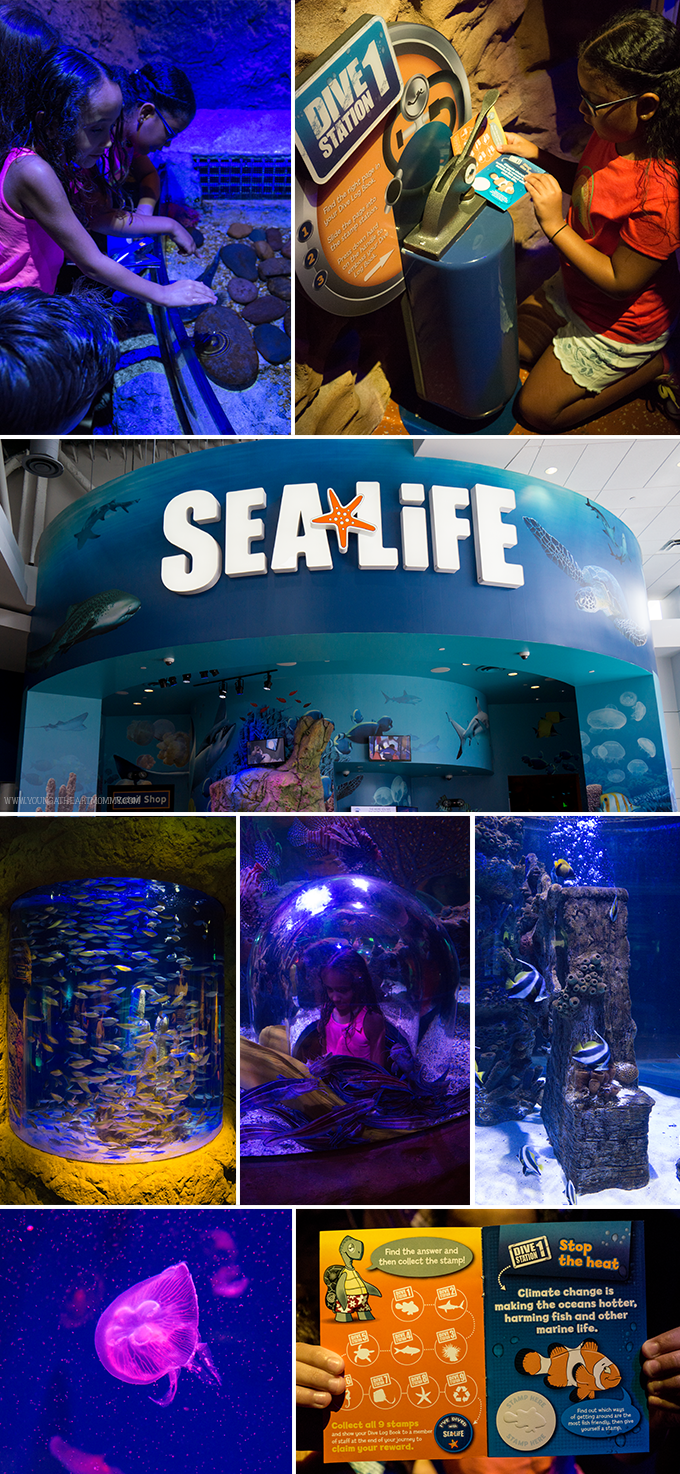 Encounter swarms of fluorescent jellyfish, gaze upon schools of Yellow Tangs, stroke a starfish at the Rock pool, learn about stingrays during one of many educational talks, or just sit back to enjoy the view in the 360 degree underwater tunnel. Yearning to become one with the ocean? Pop into a bubble tank for a closer view of the mesmerizing eels and sea snakes.
Upon entering, each child is given a Dive Log Book to record their journey. There are 9 Dive Stations to visit and each asks a question pertaining to a different creature. Once answered, an embossed stamp is collected. Then they'll be one step closer to completing their underwater adventure. The booklet is then brought to the Sea Treasures Shop where a souvenir medal is given for their efforts.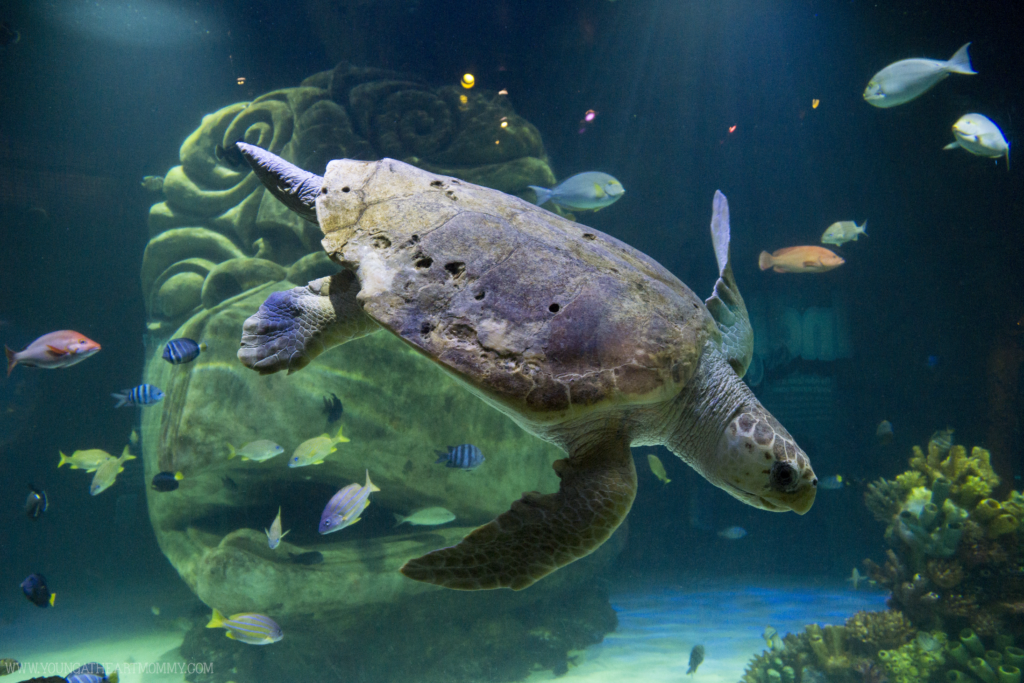 6- FUN SPOT
Fun Spot America is a family owned theme park and a hidden jewel to Orlando locals. It's known for being safe, clean, fun, and affordable. It's never easy finding an attraction that you can take the whole family to without breaking the bank, but Fun Spot makes it possible. They offer free parking, admission, entertainment, and even WIFI. Take a stroll through the park and check it out for yourself. They've got it all for thrill seekers and coaster connoisseurs. From bumper cars and multi-level go-kart tracks to the TALLEST wooden roller coaster in Florida, White Lightning, each ride provides a one of a kind experience.

7- MEDIEVAL TIMES
Grab your suit of armor and noble steed. Medieval Times transports guests to the Middle Ages where tall castles peek through the horizon and brave knights compete for the title of King's Champion. This exciting dinner show and tournament is known for its four-course dinner that's served to satisfy. Arrive with an empty belly because the roasted chicken and sweet buttered corn are delicious! Stuff your belly while watching a mesmerizing display of horsemanship, jousting, and hand-to-hand combat. Seating is limited so reservations are always recommended.


8- SUGAR FACTORY
Hold onto your sweet tooth. This place is serving decked out freak-shakes topped with edible necklaces and cotton candy clouds! I'm no Willy Wonka but that Caramel Sugar Daddy Cheesecake Shake is what Oompa Loompa dreams are made of. It even came with a generous slice of creamy cheesecake on top. Sugar Factory Orlando is a real treat for children and adults. From outrageous ice cream sundaes to colorful candy cocktails dressed with swirly lollipops and gummy bears, it's a real life Candy Land. They also offer savory food options like the Country Fried Chicken and Jalapeno Burger. Maybe grab a salad to save those calories for a Banana Split!
9-WONDER WORKS
This indoor amusement park combines education and entertainment. It has more than 100 hands on activities to choose from! There's A LOT to do here. Spend hours exploring exhibits focused on natural disasters, light & sound, physical challenge, space, imagination, illusions, and much more. You'll be blown away at the variety of experiences, especially the black-light laser tag and indoor ropes challenge. Wonder Works opens daily at 9 am until 12 am! Know what that means? Late night excitement for everyone. This is a terrific place to visit for hours or fun.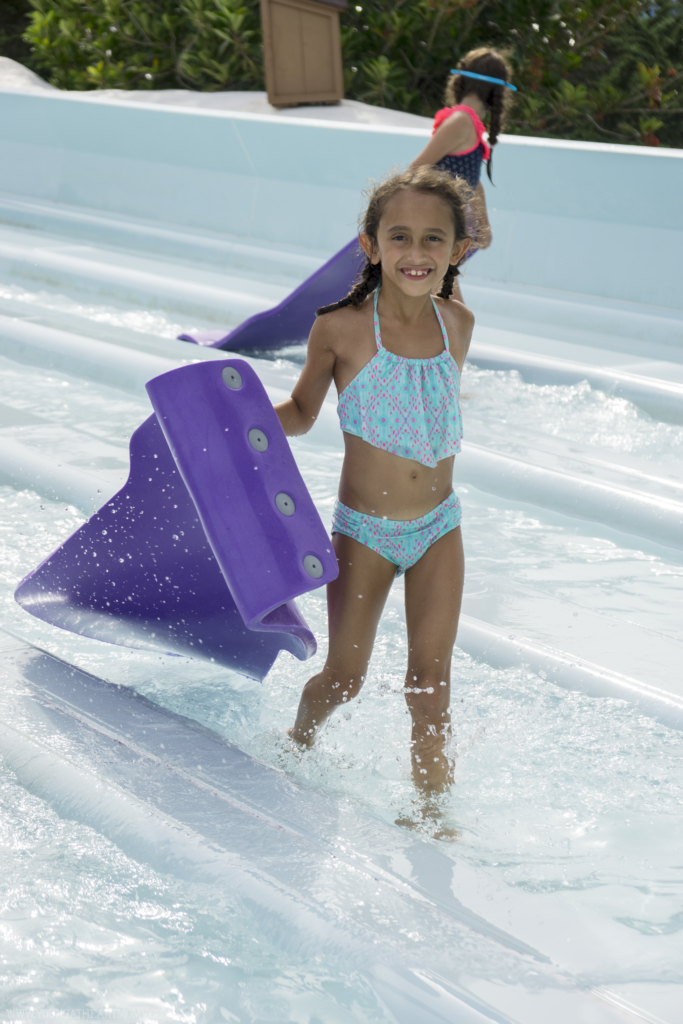 10- DISNEY'S BLIZZARD BEACH



This polar-themed paradise is the BEST place in Orlando to cool off and kick back. Slippery slush has turned Blizzard Beach into a watery wonderland full of fun. Take the whole family here for a day of sunshine and relaxation. Zip down the slushy slopes of one of the world's tallest and fastest water slides, Mount Gushmore. Float down the lazy river, sunbathe on the white-sand beach, and take a dip in the one-acre wave pool. The little ones even have their own splash area with a snow castle fountain and mini water slides.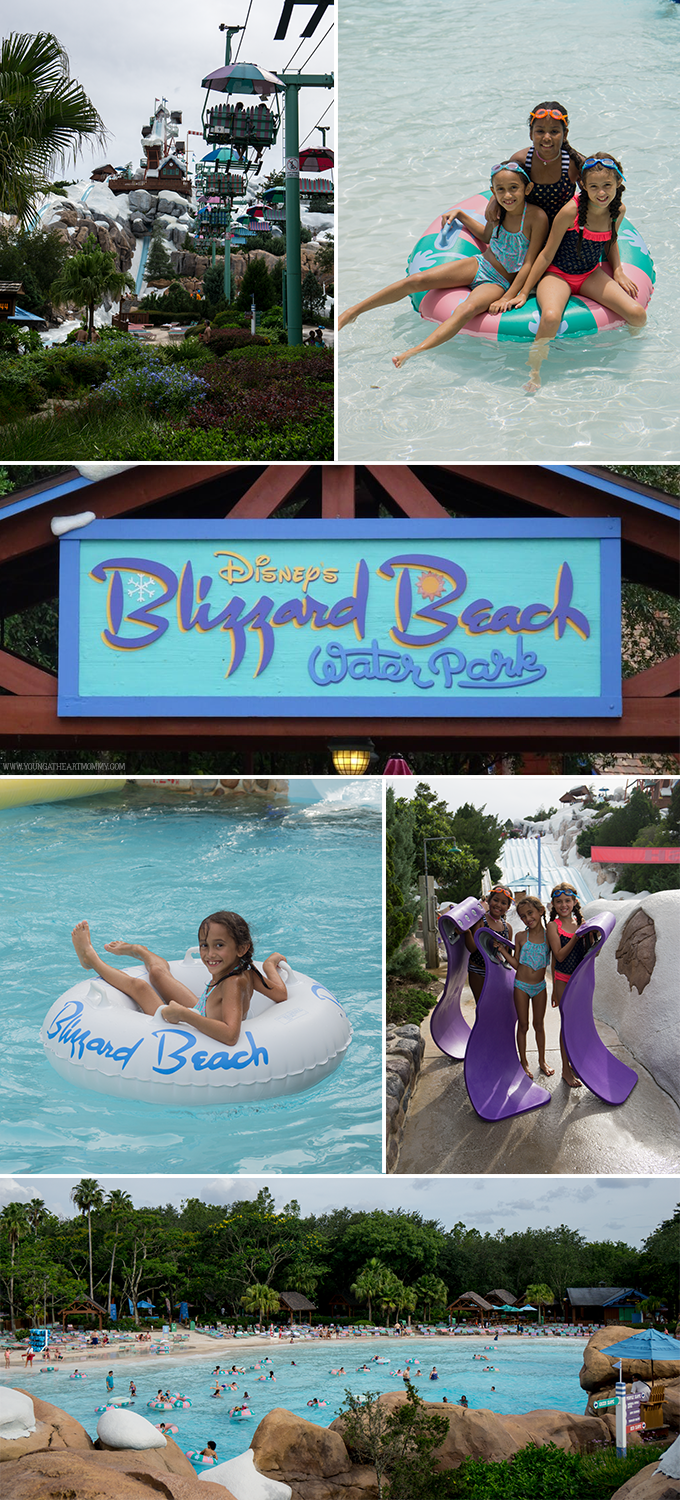 Plan an epic Orlando vacation with the help of Tripster. They have the best deals on many of these popular attractions and their e-tickets make traveling easy! Most of all, the Orlando Multi-Attraction Explorer Pass® allows you to choose from over 15 of Orlando's famous attractions, including those within the I-Drive area. Check out how they can help your family explore the city this summer.