Step up your cookie game this season with a fun treat inspired by one of my favorite seasonal beverages! These Chocolate Chip Hot Cocoa Cookies are chewy, chocolatey, and have just the right amount of peppermint crunch to them.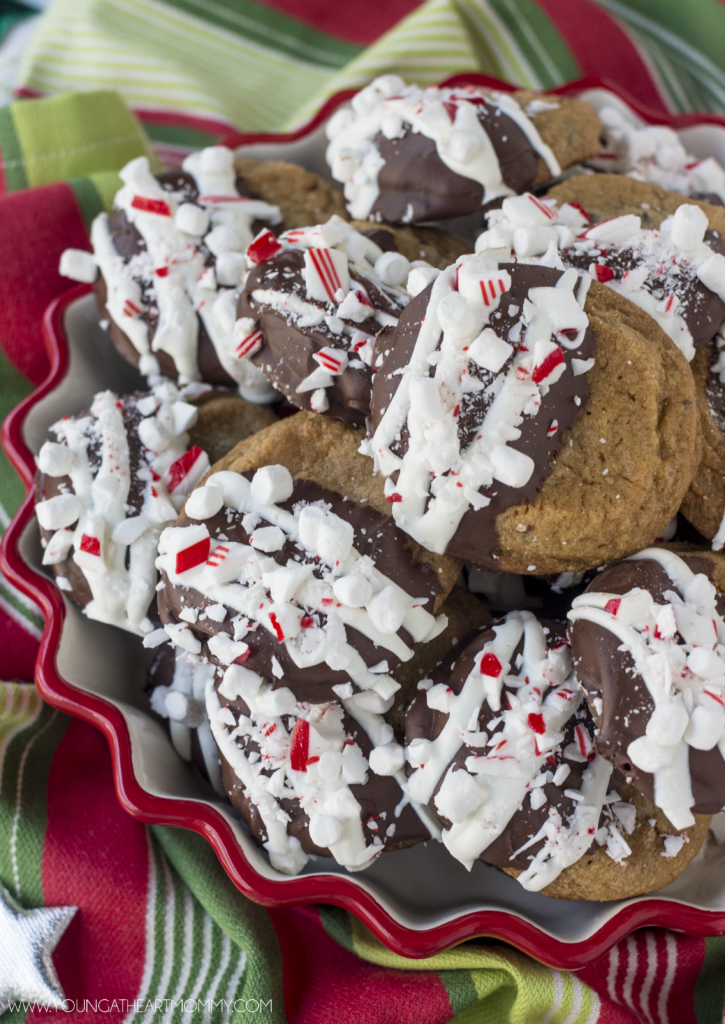 The season for baking has arrived and despite it being the busiest time of year, I am always willing to carry on the tradition of making Christmas cookies for friends and family. A little elf told me they were Santa's favorite and I don't know about you but I am trying to get on the good list this year! There is something magical about the holidays that make it impossible to be anything but happy which is why I find myself so excited when they finally roll around. Spending quality time with family & friends, decorating the Christmas tree, hanging lights, wrapping presents galore, and baking sweet seasonal goodies- what is there not to LOVE? Call me crazy but the holidays are wonderful for so many reasons. These Chocolate Chip Hot Cocoa Cookies are just one of them!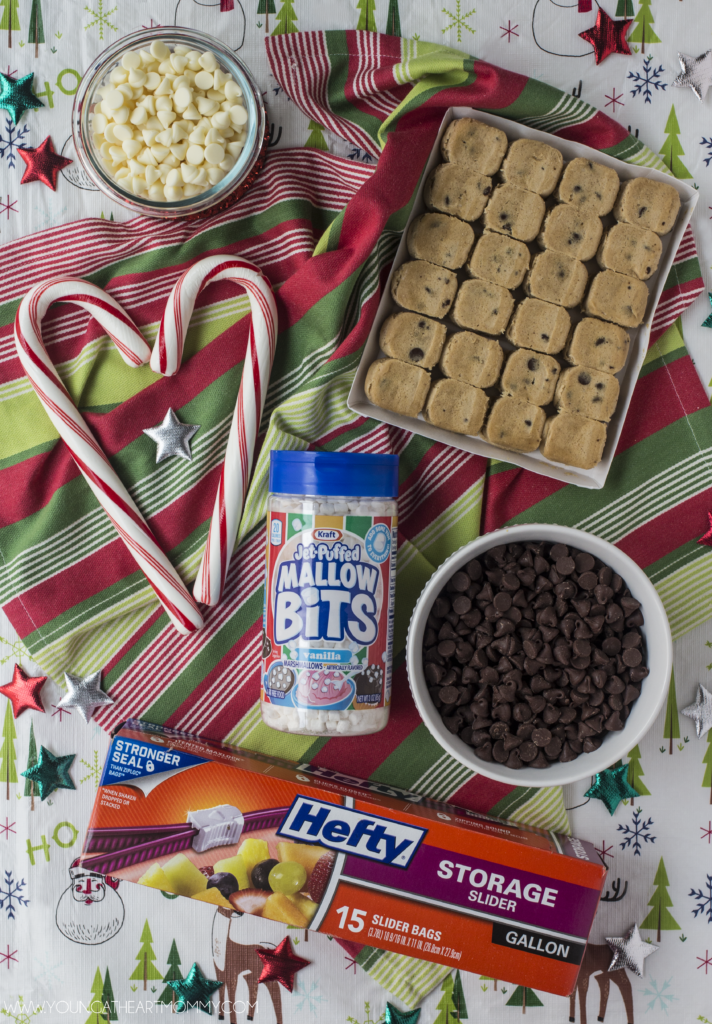 Ingredients:
Pillsbury Ready To Bake!™ Chocolate Chunk & Chip Cookies

Kraft Jet-Puffed Mallow Bits

candy canes

milk chocolate morsels

white chocolate morsels
Directions:
1. Pre-heat oven and prepare cookies according to the directions on the back of the package. Once finished baking, remove and allow to cool completely.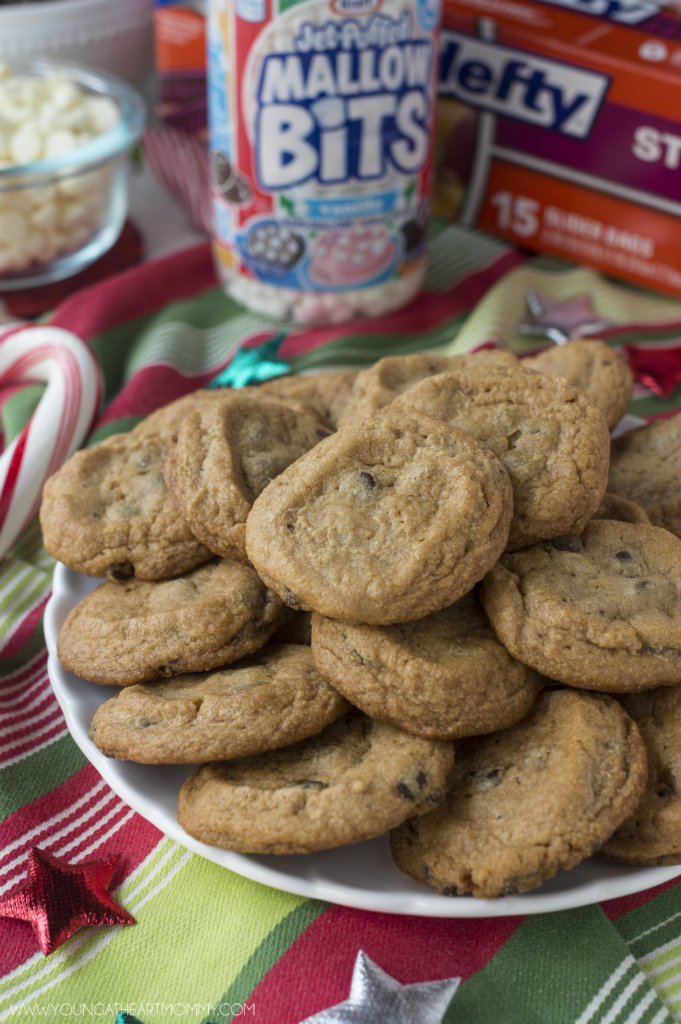 2. Place two large candy canes or several smaller versions in a gallon sized Hefty® Slider Storage Bag. Make sure the bag is sealed and secured. Use a small mallet to crush the candy into small pieces.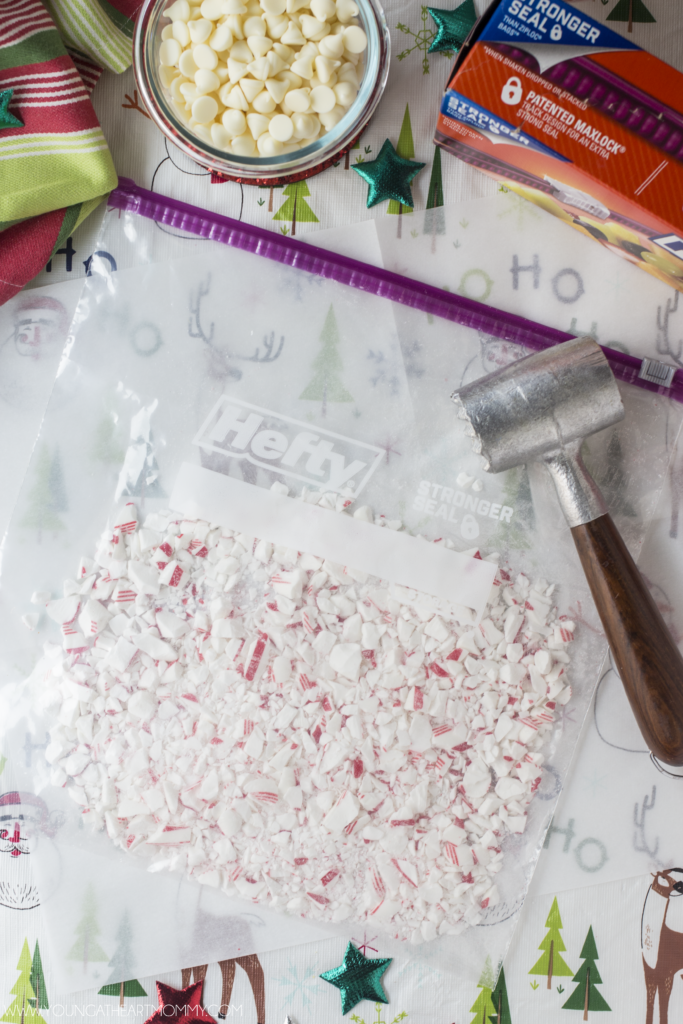 3. In a microwave safe bowl, melt milk chocolate morsels in 60 second intervals, stirring constantly. Repeat this step until chocolate is smooth and completely melted.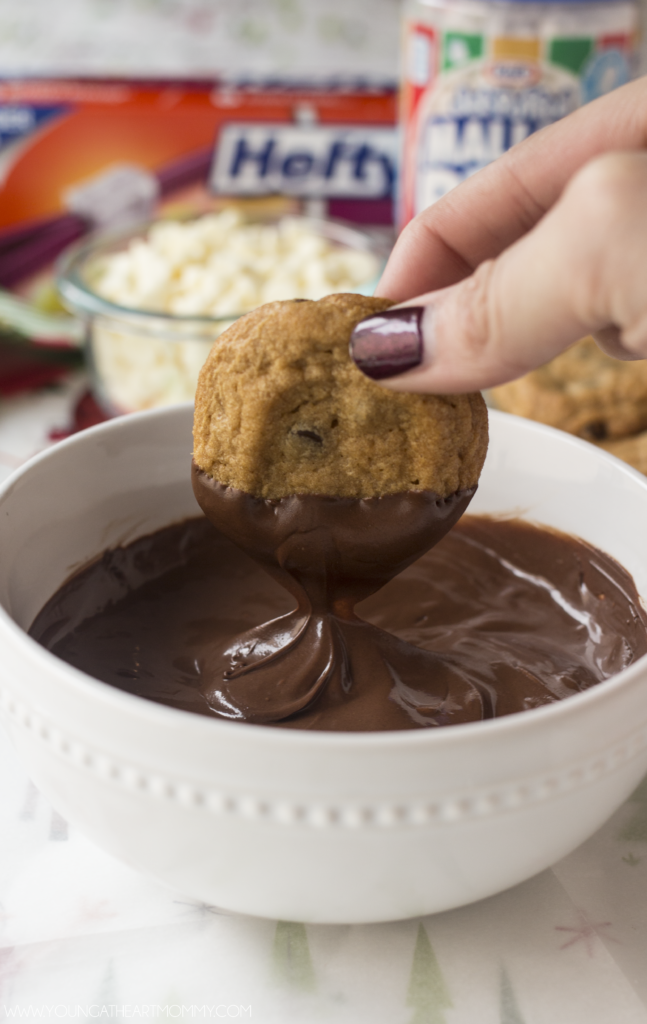 4. Dip each cookie halfway into the melted chocolate and place on a sheet of parchment paper.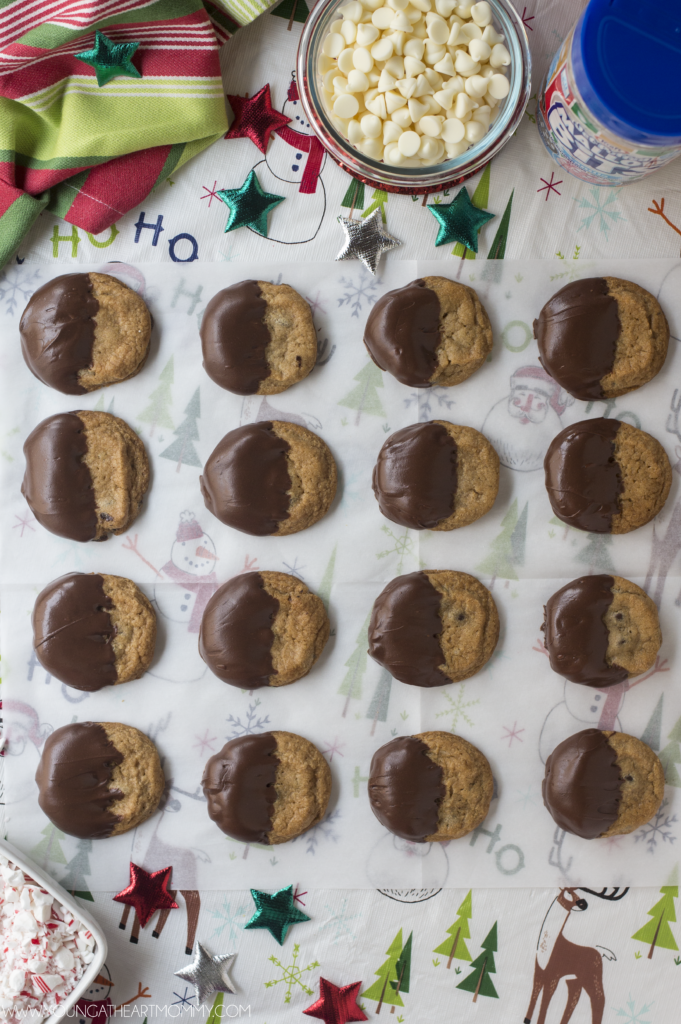 5. In a small bowl melt white chocolate morsels following the same process as earlier. Transfer to a piping bag or quart sized Hefty® Slider Storage Bag, giving one end a small snip. Drizzle a generous amount onto the side of the cookie that is coated with milk chocolate.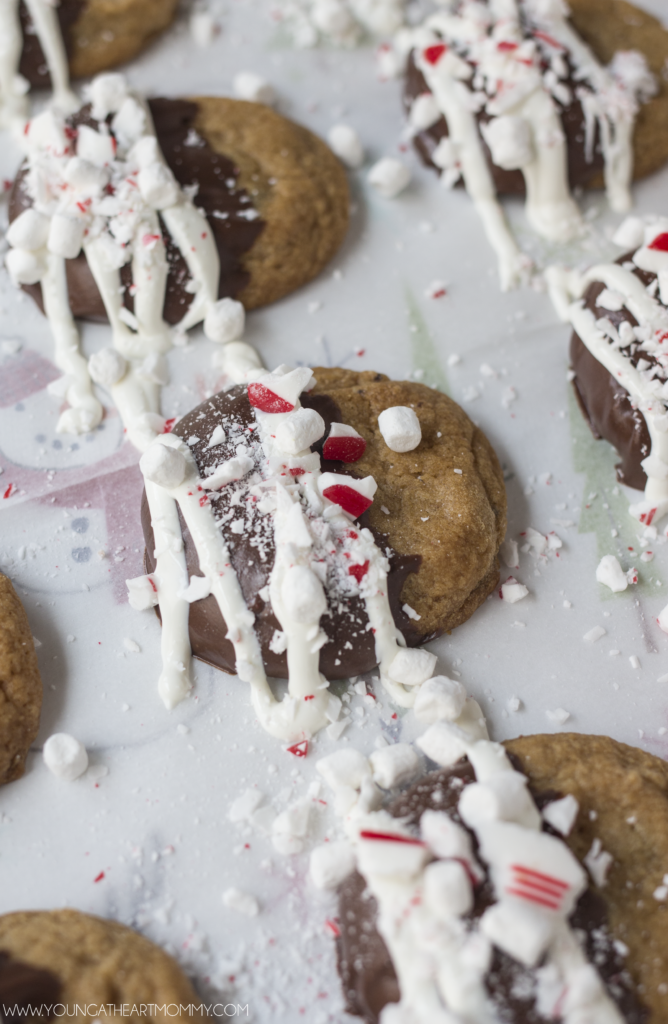 6. Immediately sprinkle on mini marshmallows and crushed candy cane pieces. Serve with a tall glass of iced cold milk!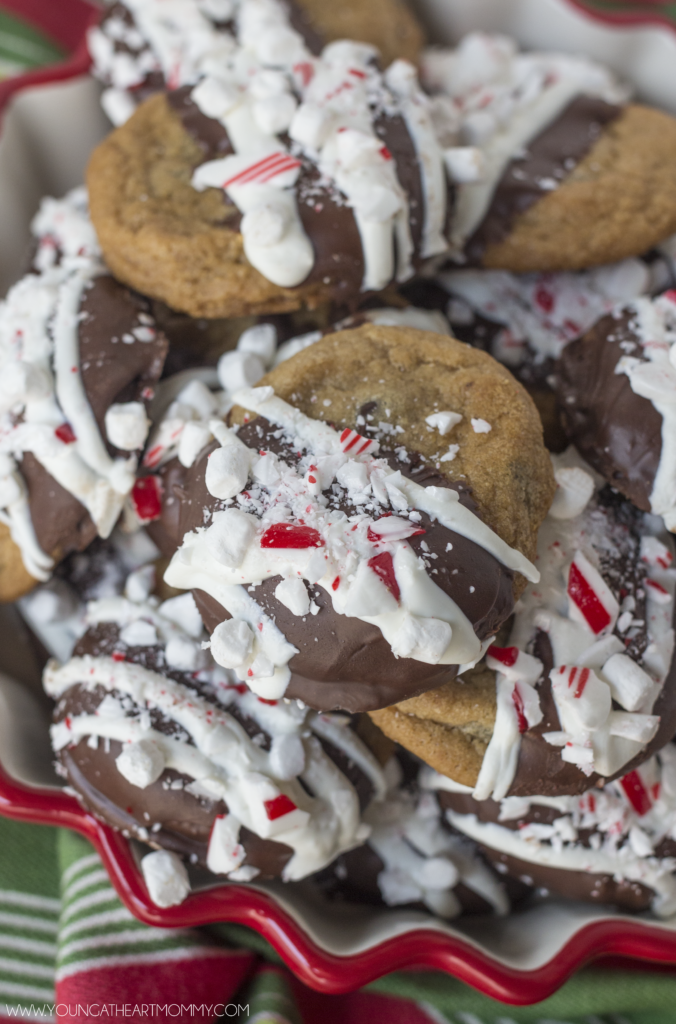 Remember when I shared in my Caramel Pumpkin Patch Bites recipe how much I loved the MaxLock® track design on the Hefty® Slider Bags? They really do come in handy for many different purposes, not just storing ingredients. Their strong and durable design make them much appealing compared to Ziploc® bags of the same size. Plus, you can still earn a $1.00 rebate by purchasing any three packages.
With the holidays around the corner, I will be doing a ton of baking for family and friends. You can never have too many plastic bags on hand, especially when they help keep your beloved baked goods fresh! You can pick up all the ingredients for your Chocolate Chip Hot Cocoa Cookies, including the Hefty® Slider Bags, at your local Walmart.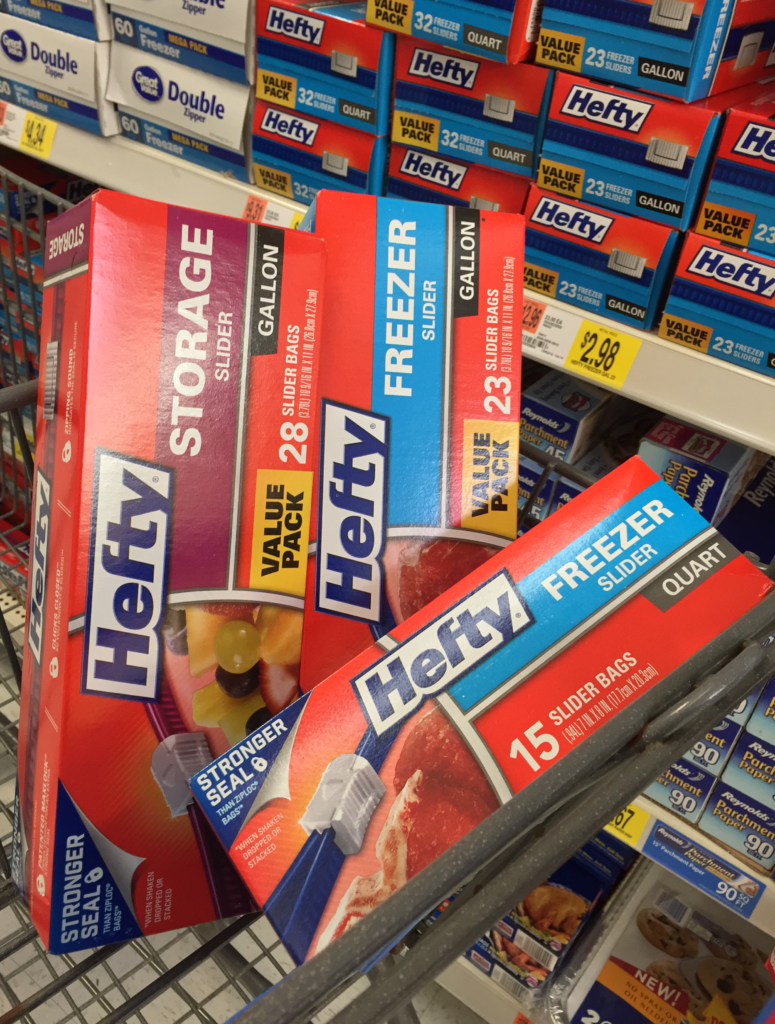 What kind of festive treats will you be making this season?
Save