This pretty in pastel Saltine Toffee is out-of-this-world ADDICTING and a fun treat to put on your springtime dessert table. When sweet meets salty, even a carrot lovin' Easter bunny can't resist. Serve to guests or package them in plastic bags to hand out to friends and family.

Happy Spring friends! Let's welcome the season with cheery, colorful, and ridiculously delicious treats that are easy to make. Whatever you may have planned for the month of March, I hope it involves treating yourself to a batch of this Saltine Toffee. Ever since discovering the recipe from the talented Aimee at Shugary Sweets, I've kind of been borderline obsessed with making it. It's just too easy and I would have never thought that crackers could be transformed into a dessert. Boy was I wrong. Saltine Toffee is what dreams are made of- sweet, salty, crunchy, and coated in a brown sugar crust that will make you swoon. Not only are they yummy but they are also a lovely final touch to your springtime dessert table.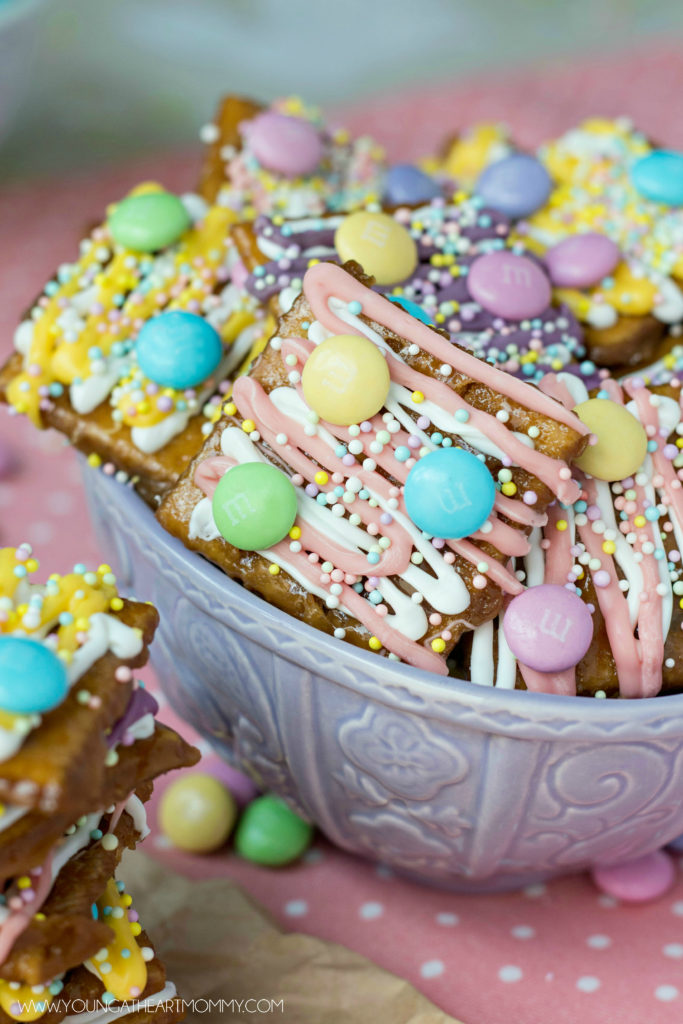 So, before we get hoppin' into the recipe I must suggest that you make more than one batch. This stuff goes QUICK and doesn't last very long around those who suffer from a sweet-tooth. Trust me, this toffee tip will help you in the long run. Make as many as you can!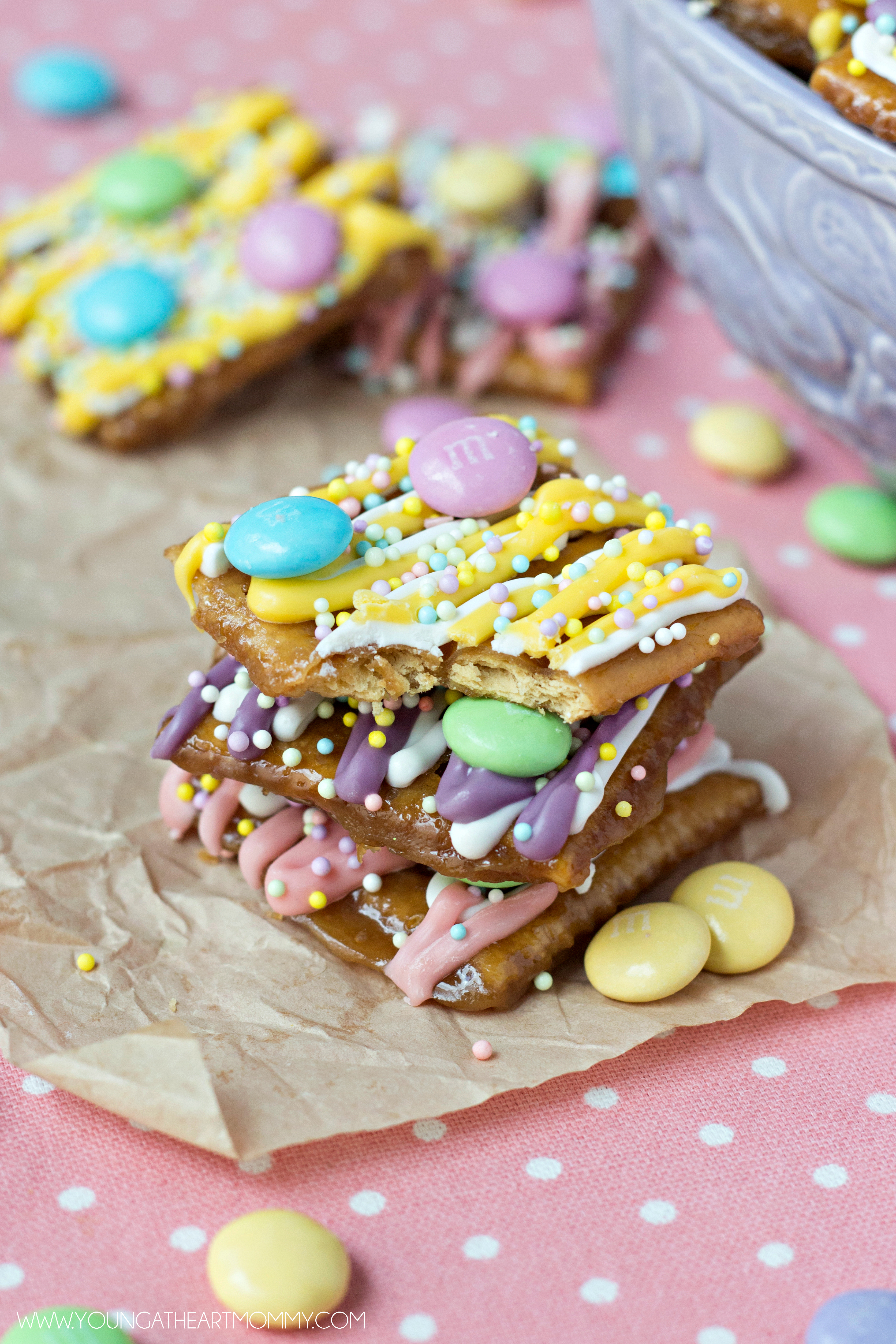 Ingredients:
1 sleeve of saltine crackers (approximately 40 per sleeve)

1 cup salted butter

1 cup light brown sugar, packed

Wilton Candy Melts in pink, yellow, blue, purple, & white

spring themed sprinkles

milk chocolate M&M's
Directions:
1. Preheat oven to 400° F.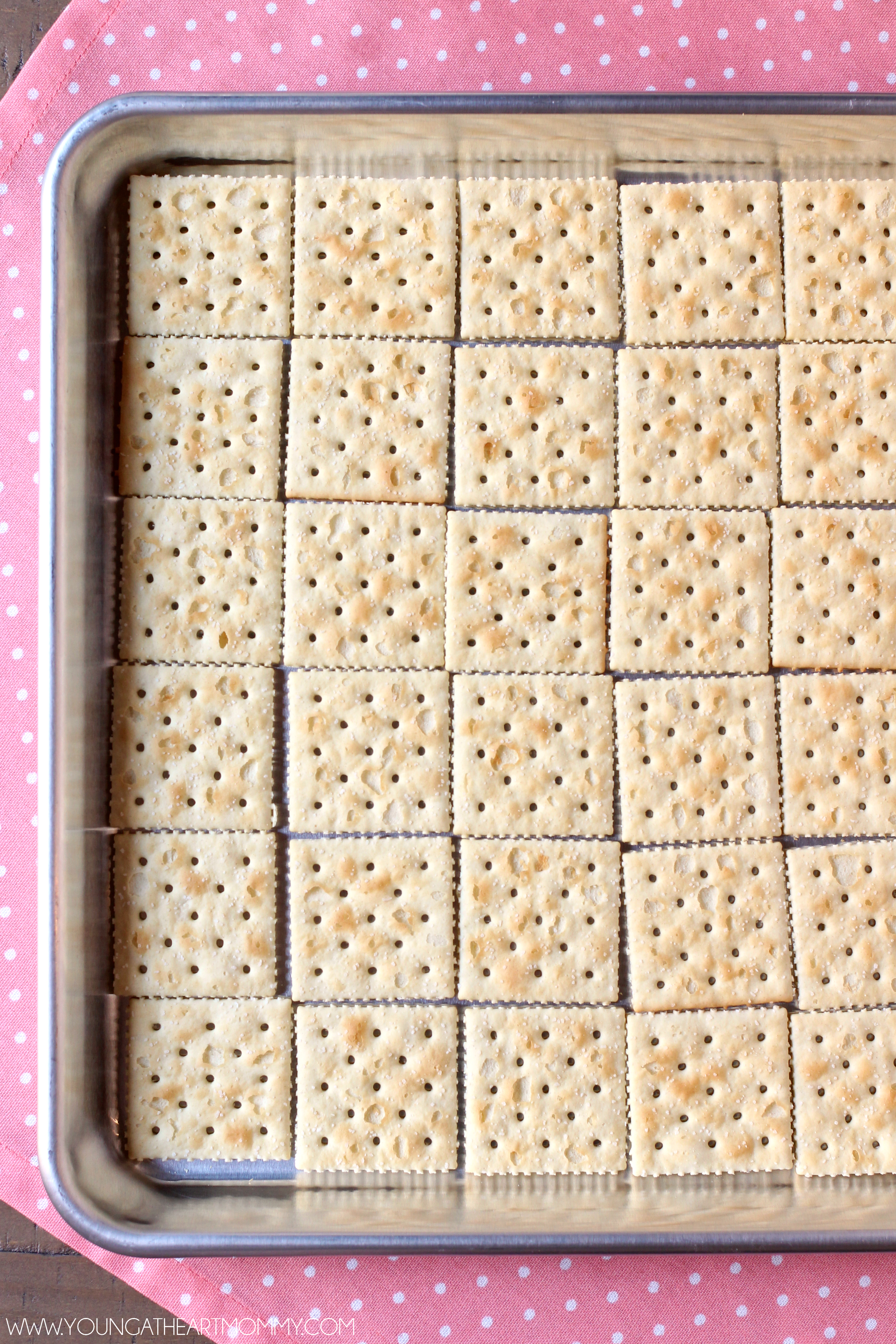 2. Line a rimmed baking sheet with rows of saltine crackers. The rimmed edges will prevent the toffee mixture from dripping. Make sure each cracker is side by side and not overlapping one another.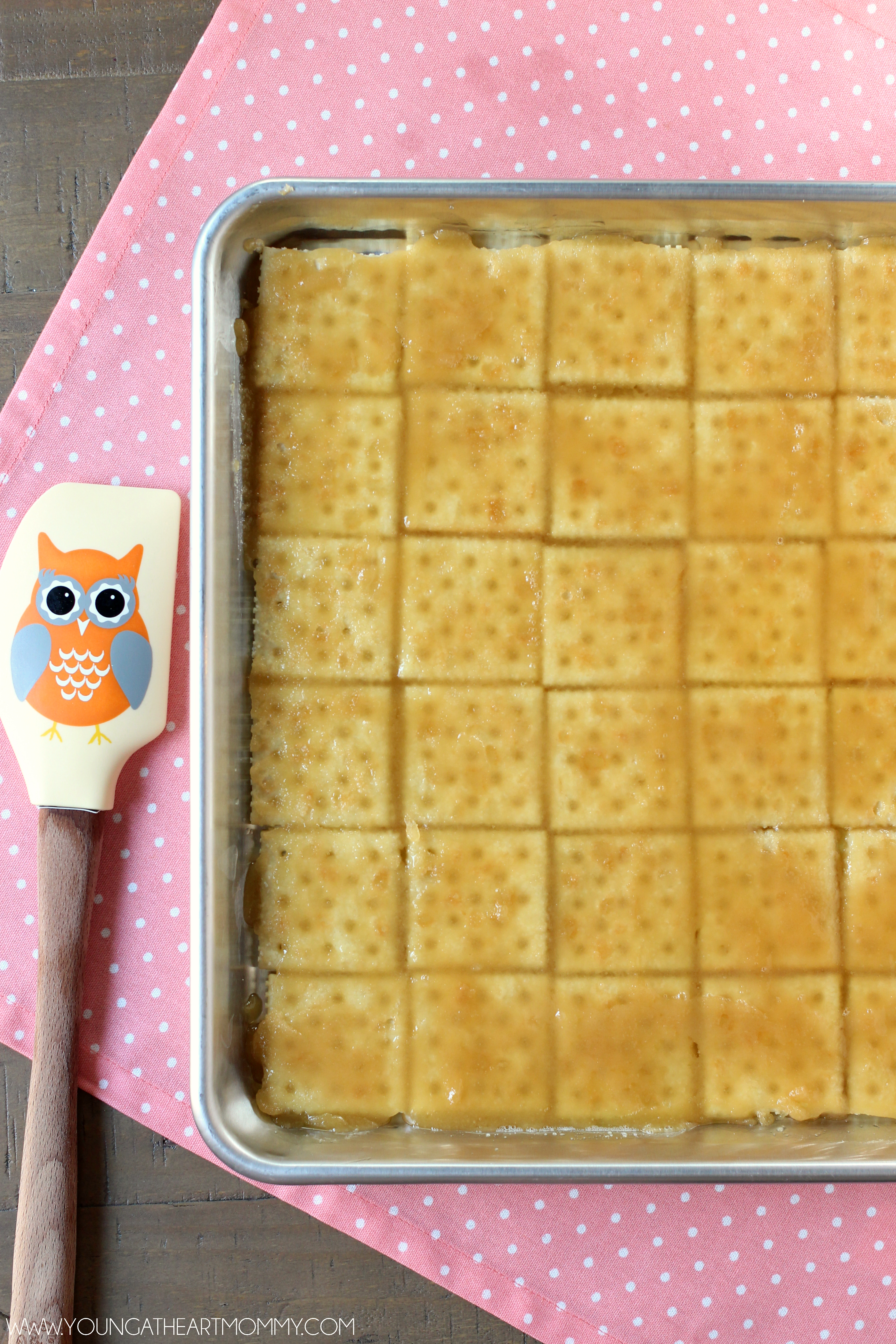 3. In a small saucepan boil butter over medium-high heat. Add in brown sugar. Stir continuously until it forms into a golden brown syrup. Pour over crackers. Use a rubber spatula to spread toffee mixture and make sure each cracker is evenly coated.
4. Bake for 10-15 minutes. Toffee mixture should be brown and bubbling.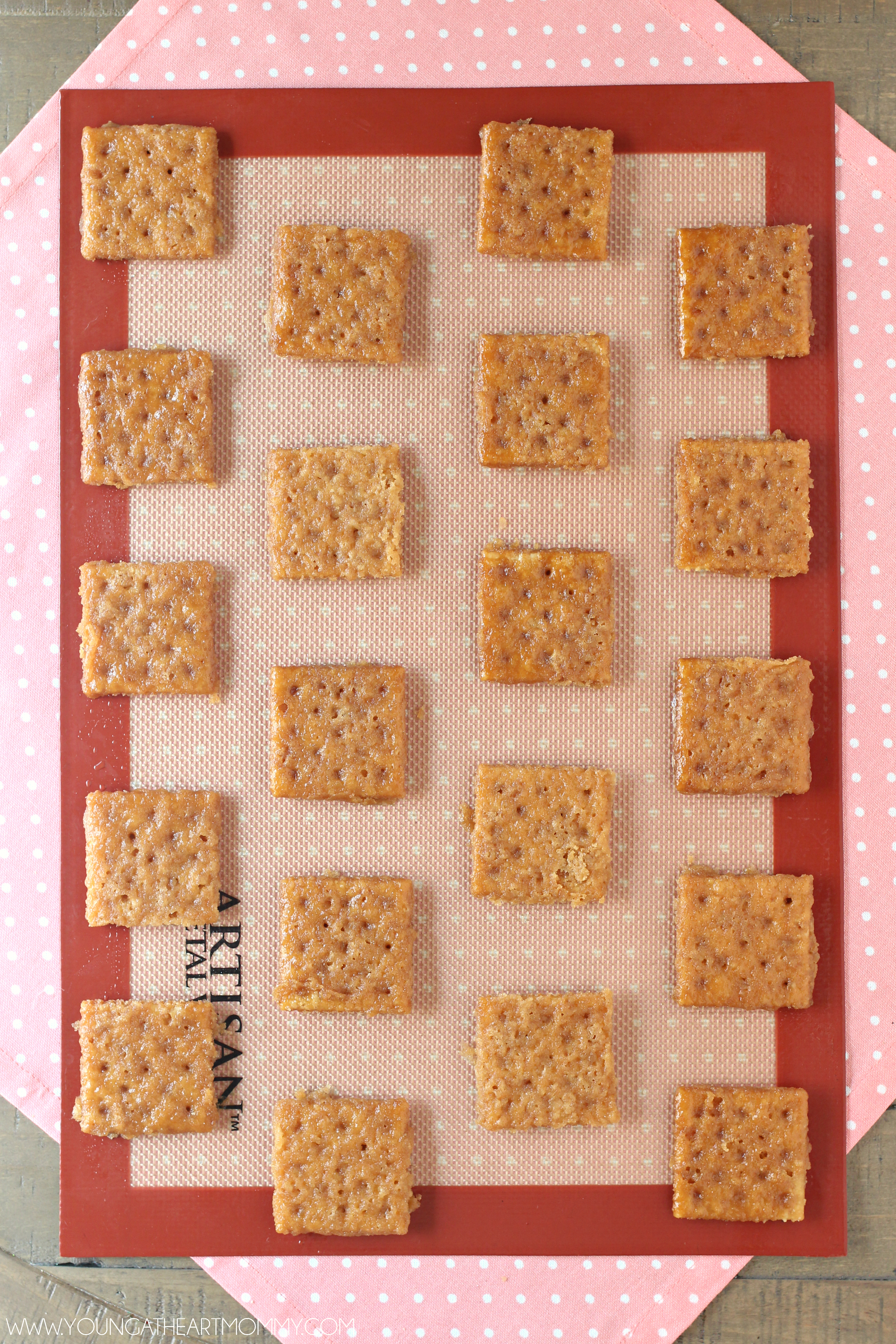 5. Remove from oven and use a small spatula to carefully transfer each cracker to a piece of wax paper or silicone baking mat. Allow excess to drip off in the process.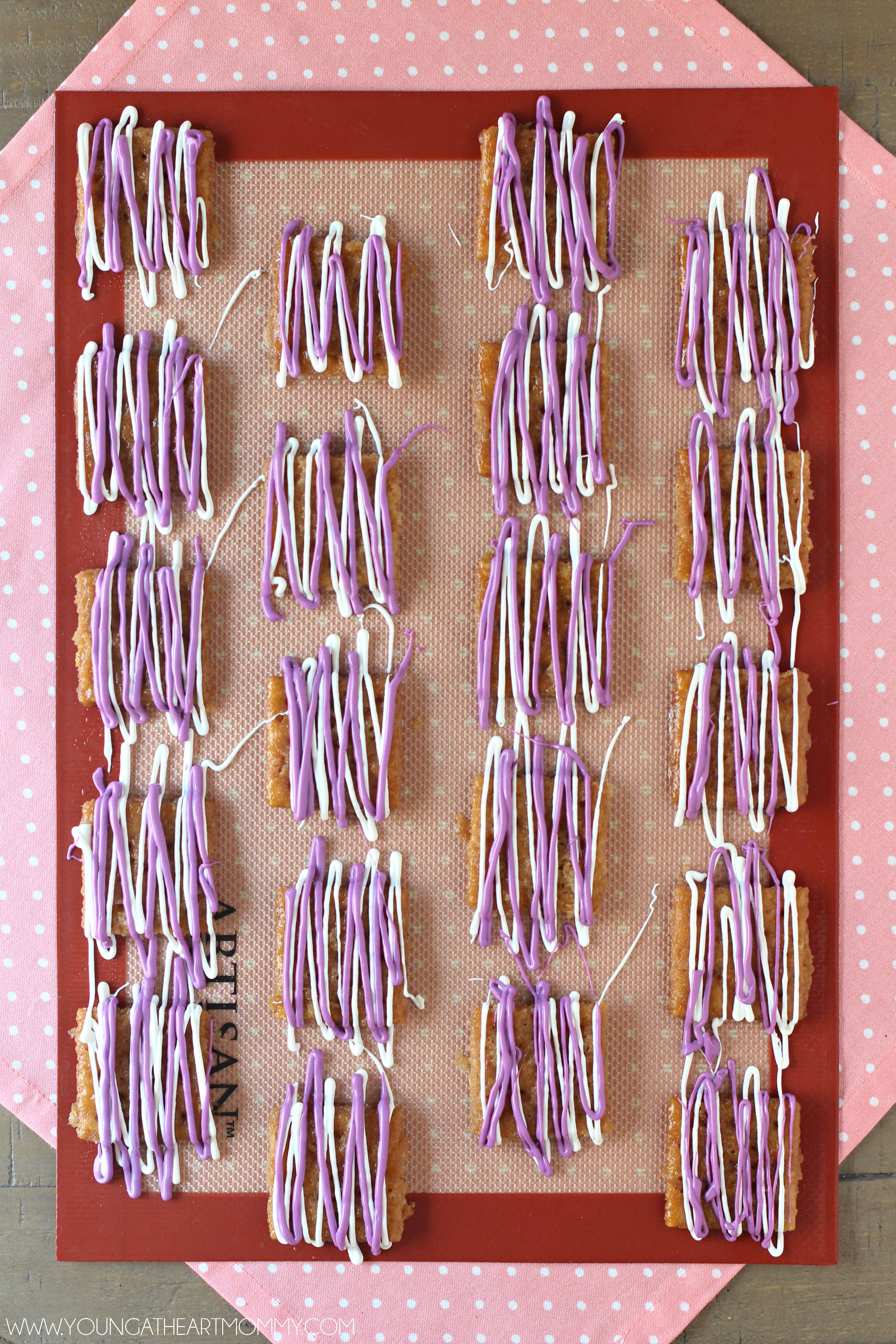 6. While cooling, heat candy melts in a microwave safe bowl in 60 second intervals while stirring with a rubber spatula in between. Transfer chocolate to a piping bag with a thin tip or just use a small plastic bag and snip one of the ends off. Drizzle chocolate generously on top of each cracker, alternating colors.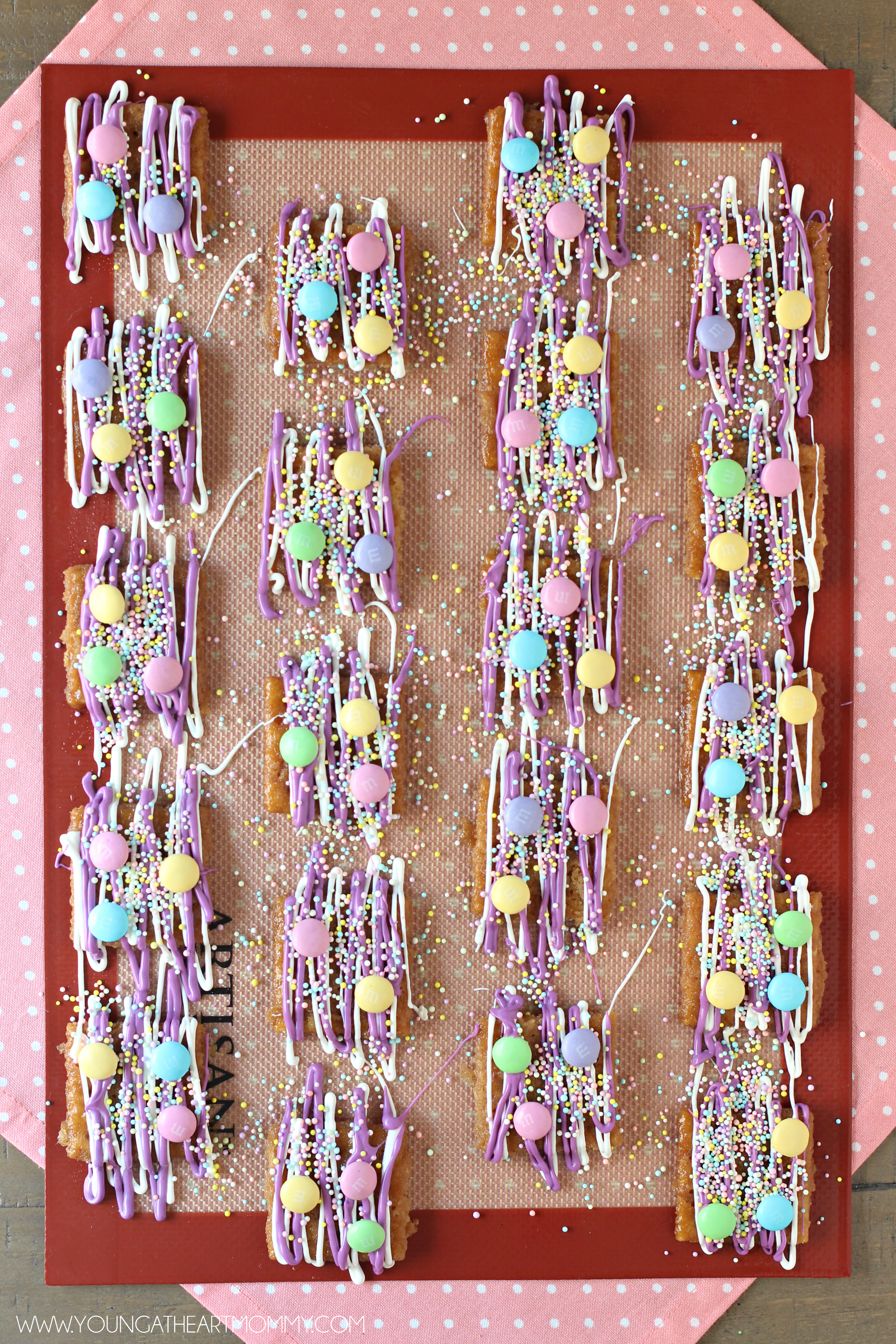 7. Top with sprinkles and a few M&M candies. Refrigerate for 15-20 minutes and consume!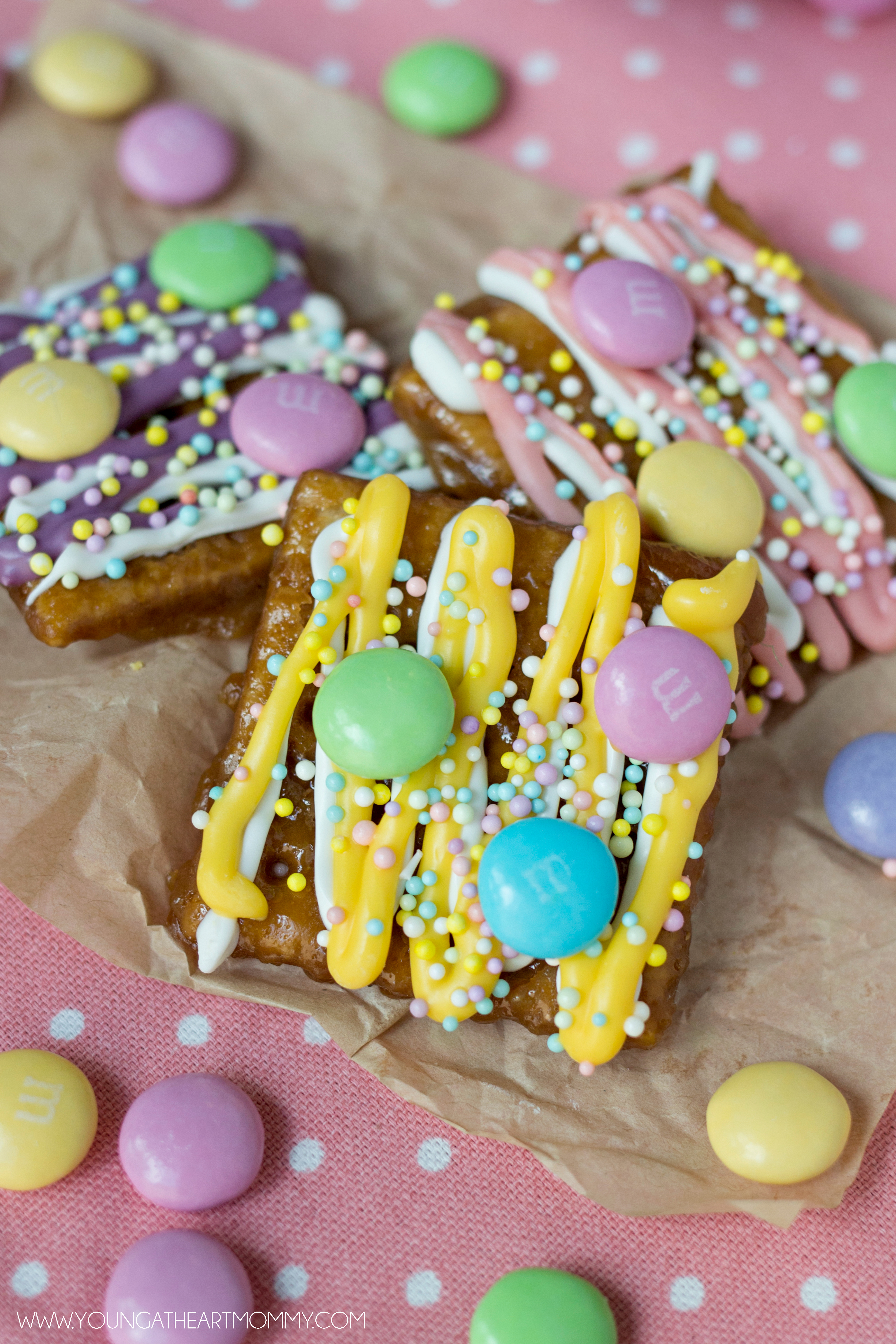 Looking for other ways to make this treat fun for all? Try adding candy corns, nuts, marshmallows, chocolate chips, or jellybeans on top.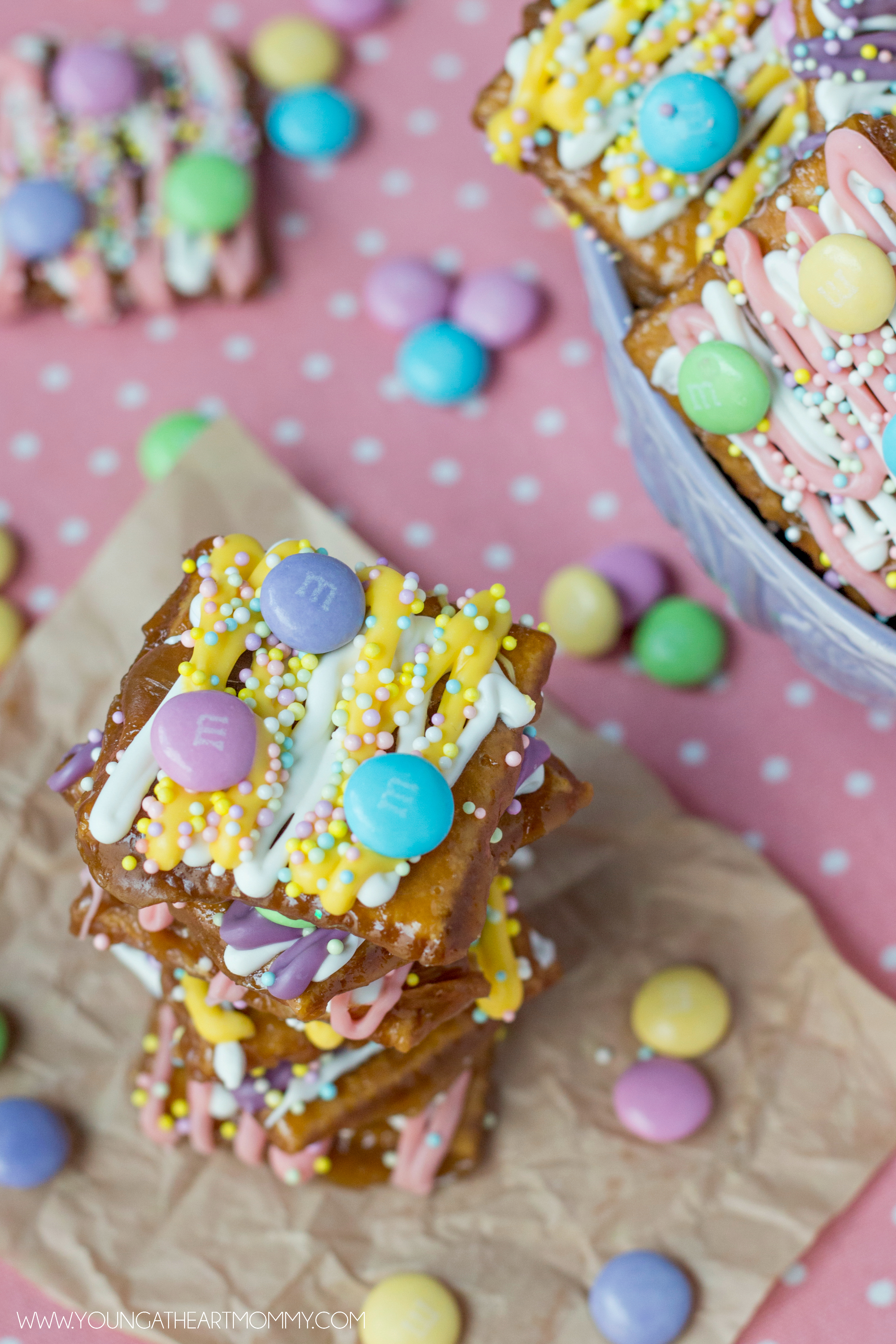 Have you ever had toffee made out of saltine crackers?