As a member of the Starbucks Coffee Blogger Community I received samples to facilitate this post. As always, all opinions are my own!
Welcome the fall season with a Pumpkin Mousse Parfait layered with the most DELICIOUS brown sugar pecan crumble!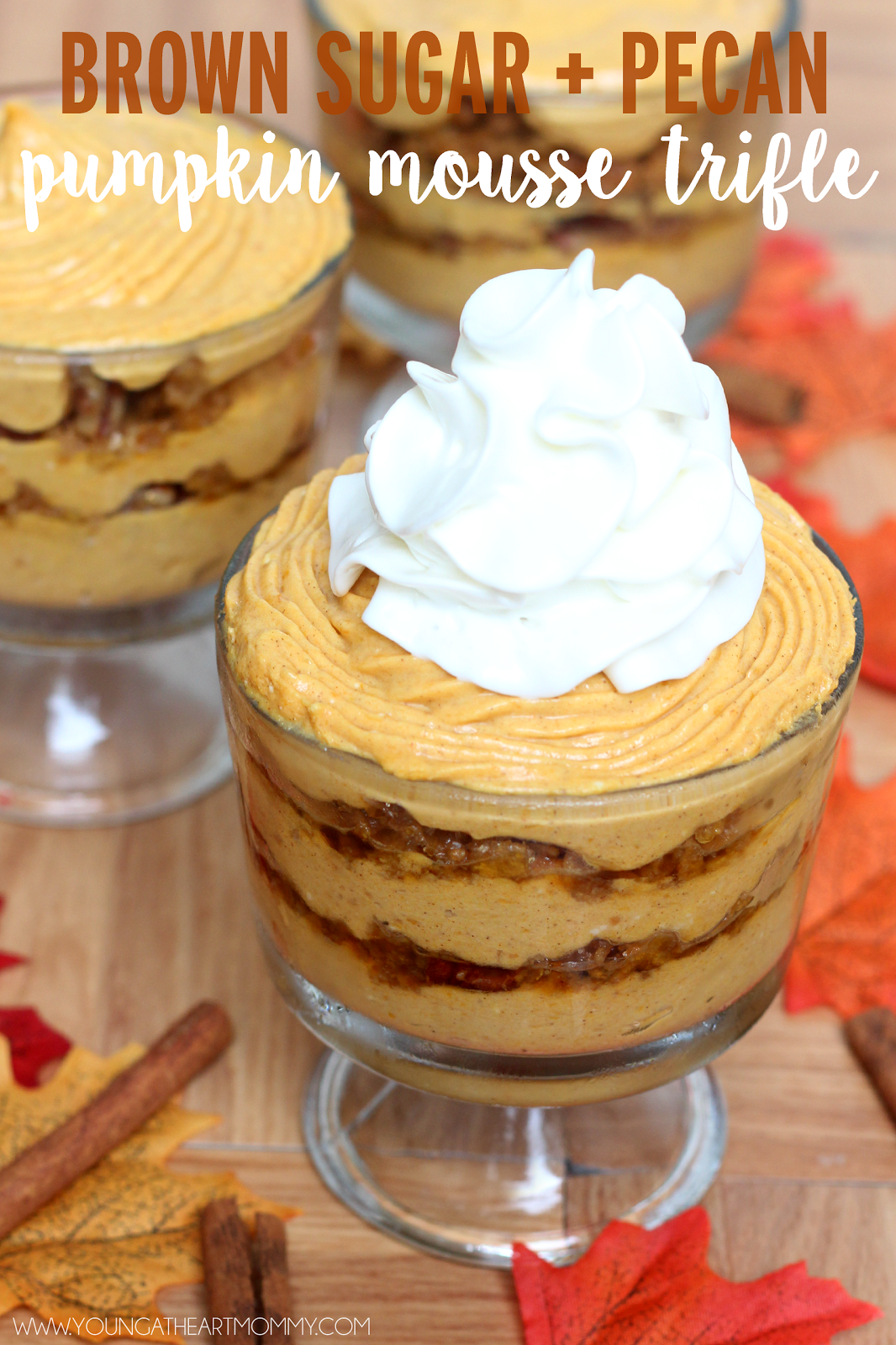 It's finally starting to feel like fall and I couldn't be more willing to welcome a new season full of so many wonderful things. I'm ready to toss my flip flops to make way for the comfy sweaters, leggings, and boots. Bring on the pumpkin patches and baking opportunities. Nothing tastes better than a fall dessert combining fluffy pumpkin mousse and a brown sugar pecan crumble. Pair with a cup of Starbucks® Fall Blend Coffee and you have a warm, fuzzy, feel good duo that is perfect for this time of year. Not that you need an excuse to bring out the pumpkin recipes but I would say we are now entering prime pumpkin time!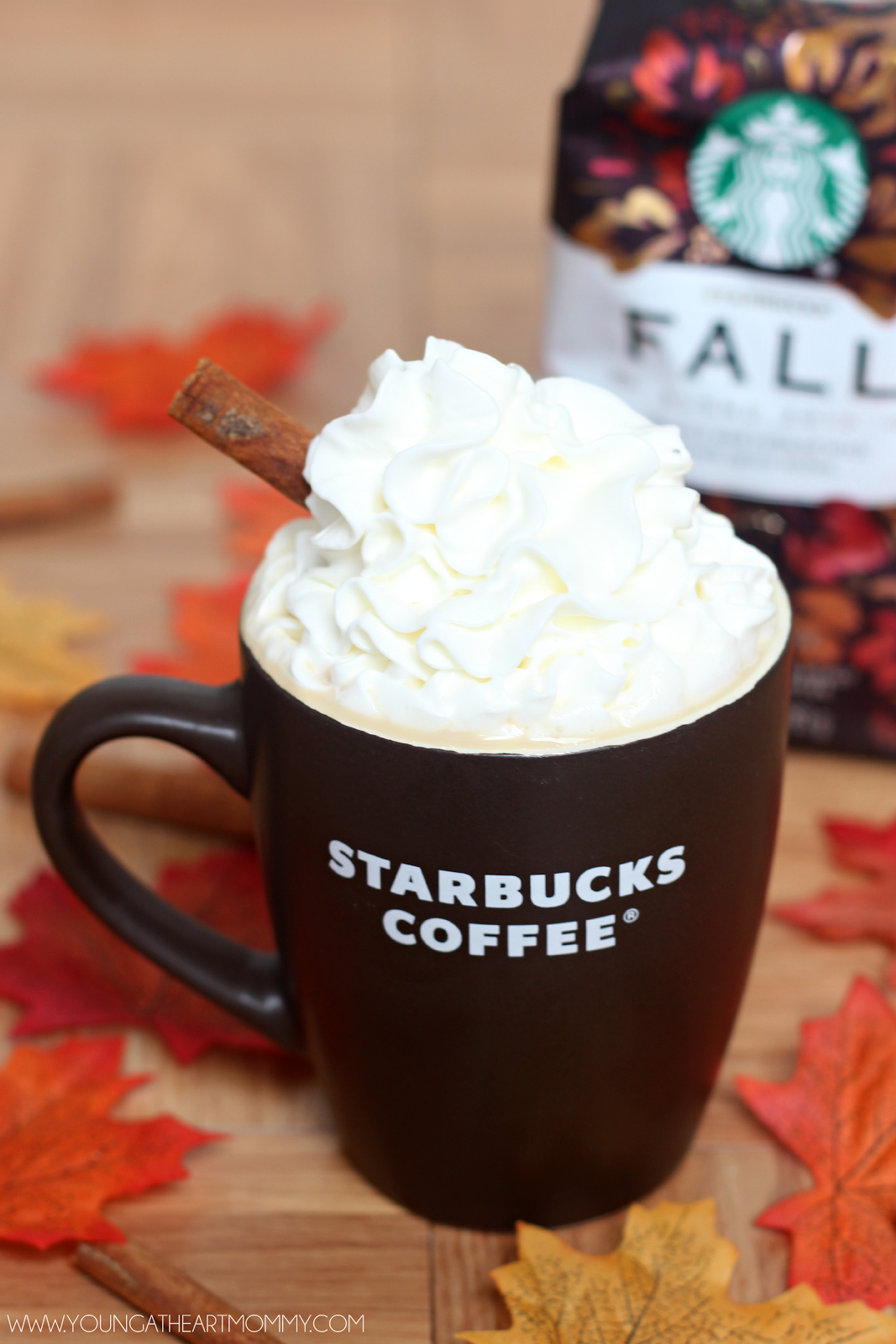 I always know when summer ends and fall begins by the plethora of Starbucks® Pumpkin Spice Latte photos shared on social media. Over the years it's become a season staple and for a good reason, it's absolutely delicious. If it wasn't for the Starbucks® VIA Pumpkin Spiced Latte packets I would probably be visiting the drive through several times a day. I've gotten used to being my own barista at home and love having the freedom to topple on an excessive amount of whip cream. While the packets do taste different than the popular beverage served in-store, I really enjoy their unique flavor. They are good to have on hand once the seasons ends and you are having a PSL craving.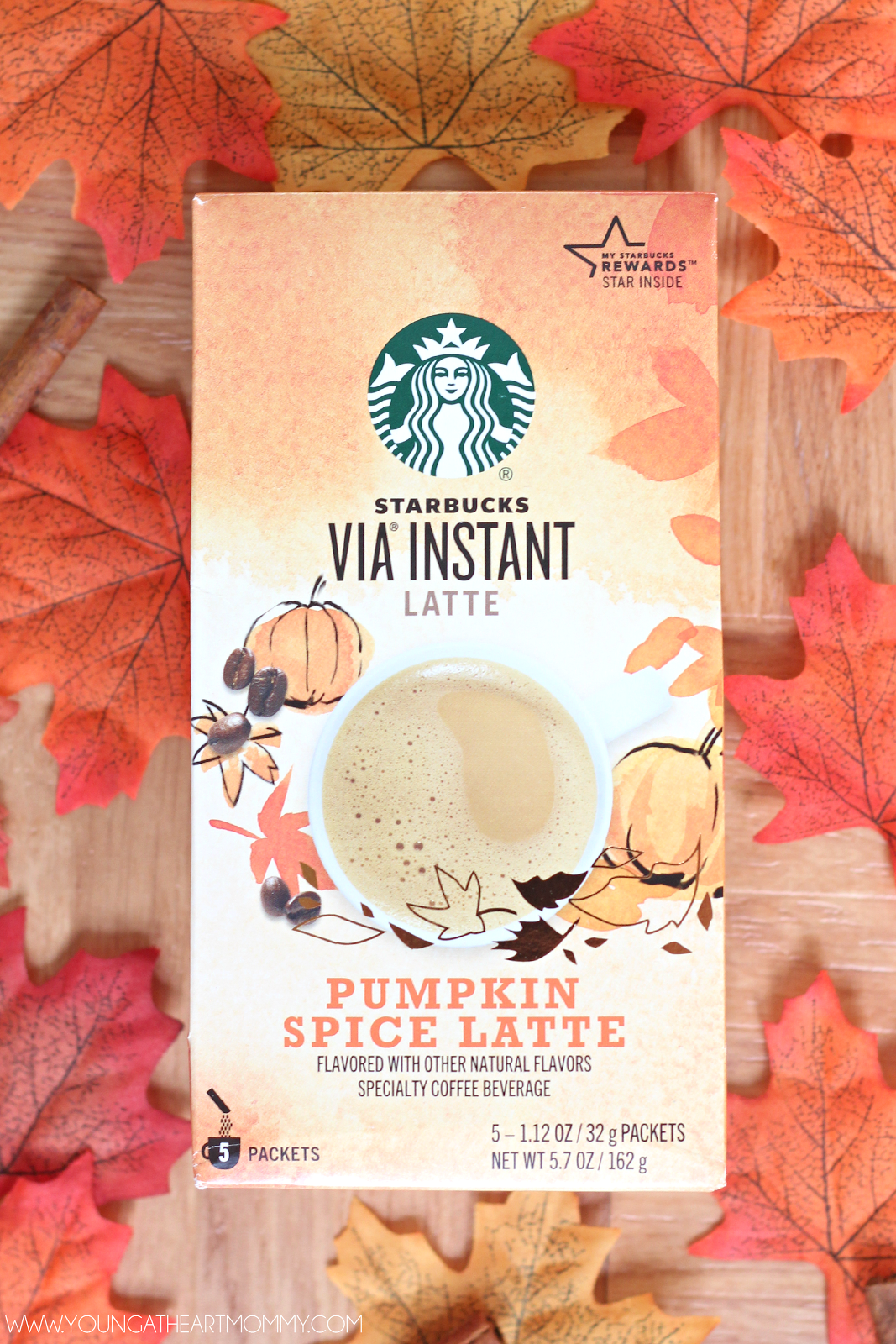 A few weeks ago I received a seasonal package from Starbucks to refresh my fall routine and it couldn't have arrived at a better time. I had been planning my first fall recipe post and needed some pumpkin-esque inspiration. Ready to explore the harvest of flavors, I brewed a cup of the the Starbucks
® Fall Blend and got started in the kitchen.
Here are the goodies that I received, some favorites and also things I haven't tried yet!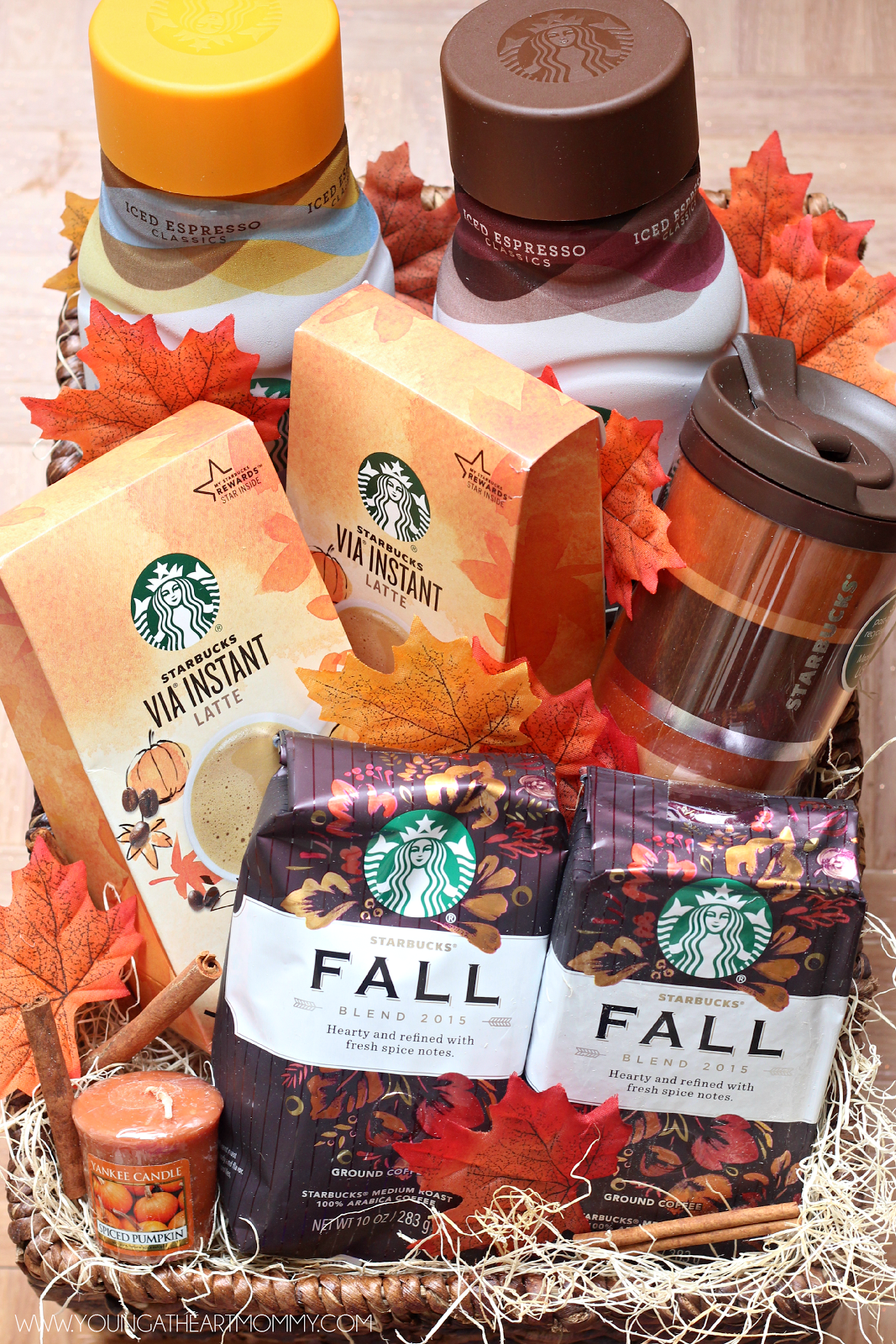 No bake desserts are where it's at during the holidays. Since it's usually the busiest time of year for most of us, finding loopholes to get things done as quickly as possible becomes a priority. While the mousse only takes a few moments to whip together, you will have to use your oven to make the addicting brown sugar pecan crumble. I promise it's worth it. My mom makes it every year to place on top of her sweet potato souffle during our Thanksgiving and Christmas dinners. If you have any leftover, I suggest saving it for your oatmeal or to sprinkle on a big scoop of vanilla ice cream- SO GOOD.
Pumpkin Mousse
15 oz. pumpkin puree

8 oz. softened cream cheese

1 (3.4 ounce) package instant vanilla pudding mix

1 cup of cold milk

1 3/4 cups whipped topping

1/4 cup granulated sugar

2 tsp. pumpkin pie spice
Directions:
1. In a large mixing bowl beat cream cheese and sugar until creamy texture is formed. Then add in pumpkin, pudding mix, and spice. Continue to mix on medium speed while pouring cold milk in. Once ingredients are combined well, fold in whipped topping. Refrigerate until ready to use. It tastes best chilled!


Brown Sugar Pecan Crumble
Ingredients:
1 1/2 cups crushed frosted corn flakes

1 cup chopped pecans

1 cup light brown sugar

1 stick melted butter

pinch of sea salt




Directions:
1. Preheat oven to 350 degrees. Combine corn flakes, pecans, salt, and light brown sugar in medium sized bowl. Pour in melted butter and mix until all ingredients are coated. Spread mixture on baking sheet in even layer and bake for 15 minutes. Remove and allow to cool before breaking into crumbles.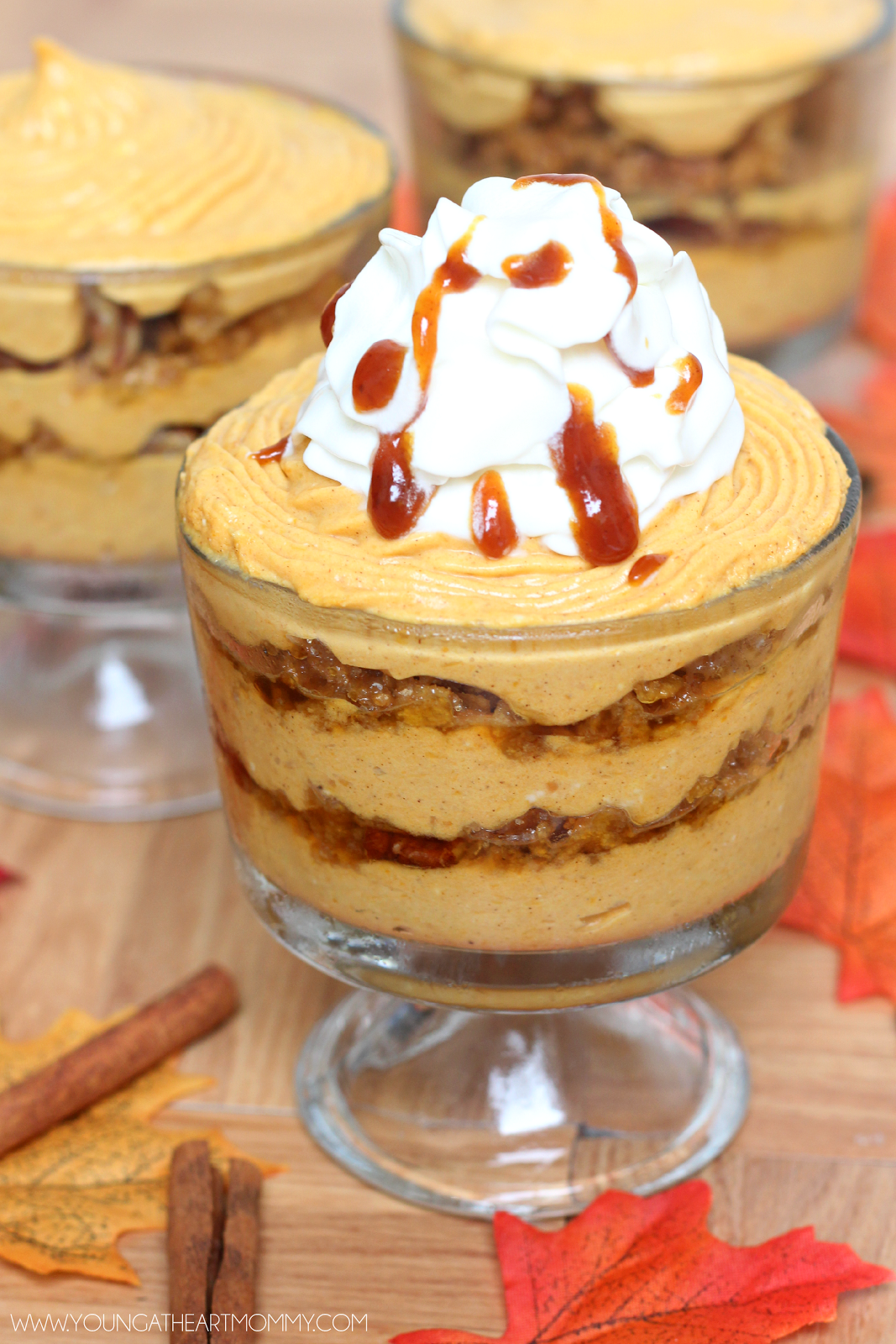 To assemble trifles, layer pumpkin mousse and pecan crumble in jars or glasses until you reach the rim. Top with whip cream and a drizzle of s
alted caram
el. The airy texture of the mousse combined with the sweet and salty crunch from the crumble is divine. I could eat this anytime of the year!
Save
Save