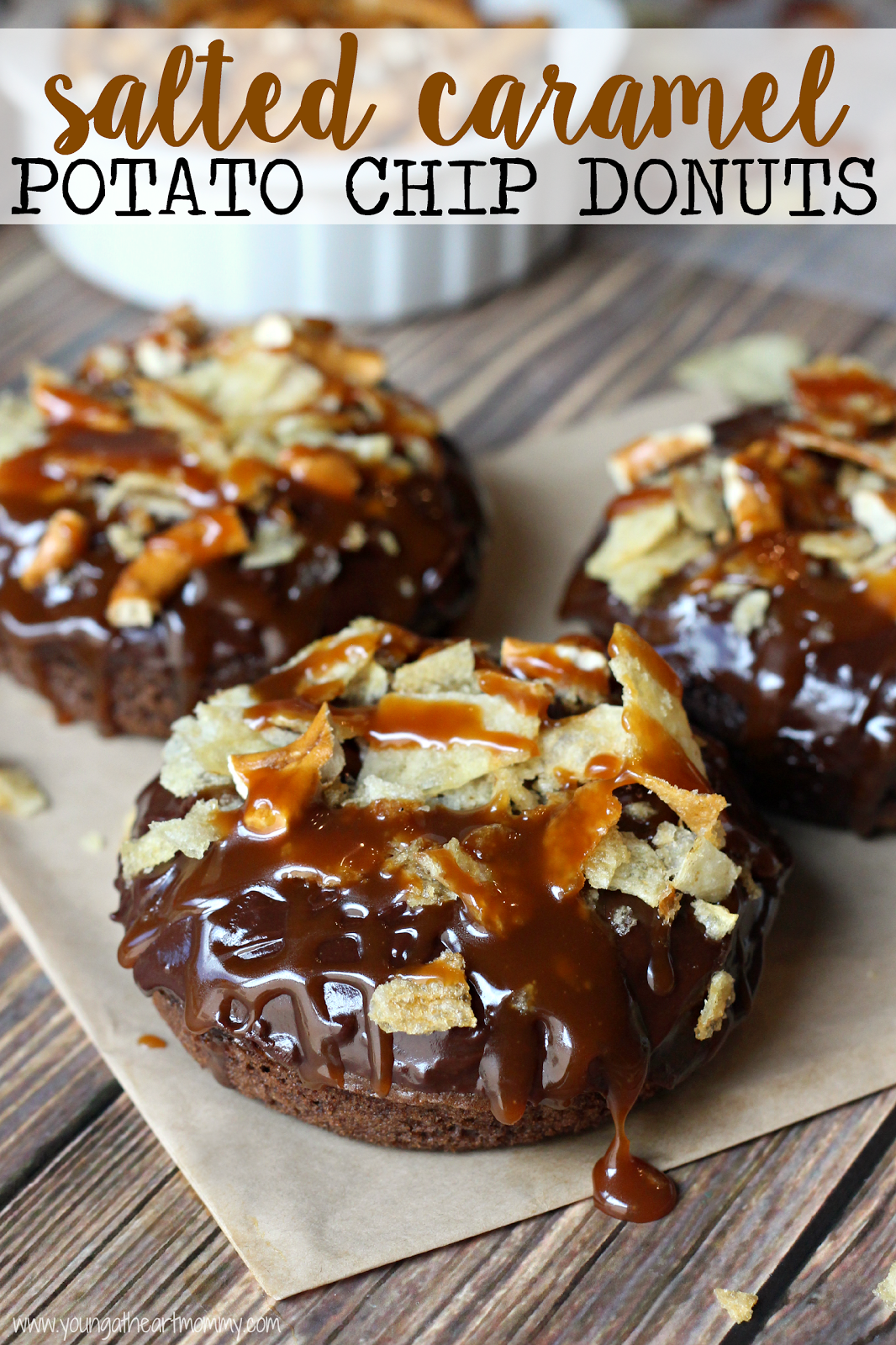 Summer is winding down but my mixer is still going full speed. With school starting in less than a week I am preparing for a baking drought as reality sets back in. That's probably why I have been whipping up so many sweet goodies lately. I can already feel the beginning symptoms of baking withdrawal kicking in! While I know I'll still find time to get creative in the kitchen, it's kind of sad letting go of the freedom to be spontaneous with a spatula. These Salted Caramel Potato Chip Donuts are sure to make the transition a little easier. If you've never had potato chips crushed and sprinkled on your favorite dessert then you're just not livin'. It's hard to resist the sweet, salty, crunchy goodness they bring to an everyday batch of chocolate donuts.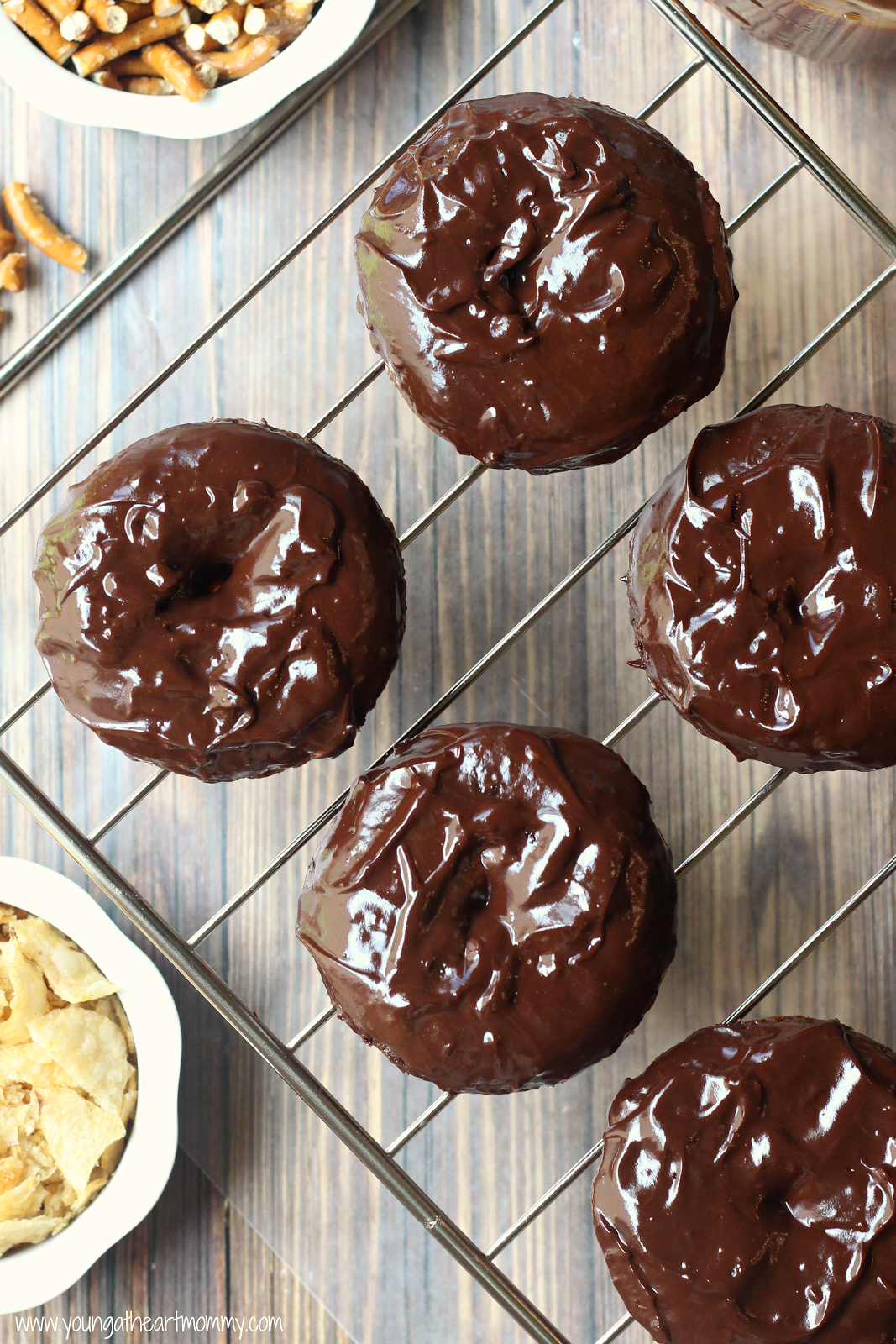 Ingredients:
1 box chocolate cake mix

3 eggs

1 1/2 cups of water

1/2 cup vegetable oil

1/2 cup semi-sweet chocolate chips

2 tbsp. salted butter

2 tsp. light corn syrup

2 tsp. water

Kettle Cooked Potato Chips

salted pretzels
Directions:
1. Preheat oven to 350 degrees. Spray donut pan with non-stick cooking spray.
2. In large stand mixer prepare boxed cake mix according to the instructions on the back of the package. Combine eggs, water, oil, and mix- beat until blended.

3. Use a cake decorating bag or plastic sandwich bag to fill each ring shaped compartment of the donut pan with batter. Bake for 12-15 minutes or until donuts are cooked all the way through. Remove from the oven and allow donuts to cool on baking rack.

4. In medium microwave safe bowl heat chocolate chips, corn syrup, butter, and water in 30 second intervals while stirring until creamy. Dip the tops of the donuts into the melted chocolate ganagch. Move donuts side to side to make sure they are evenly coated. Remove and place on rack for excess to drip off.
5. Drizzle a generous layer of salted caramel sauce on the donuts.


6. Top with crushed up potato chips and small pieces of pretzels. Add another light drizzle of salted caramel sauce or enjoy as is!

Have you ever tried a donut with potato chips?
What's on your ideal sweet & salty donut?