Sweeten up your Shark Week adventures with these Marshmallow Fluff Shark Fin Cookie Cups!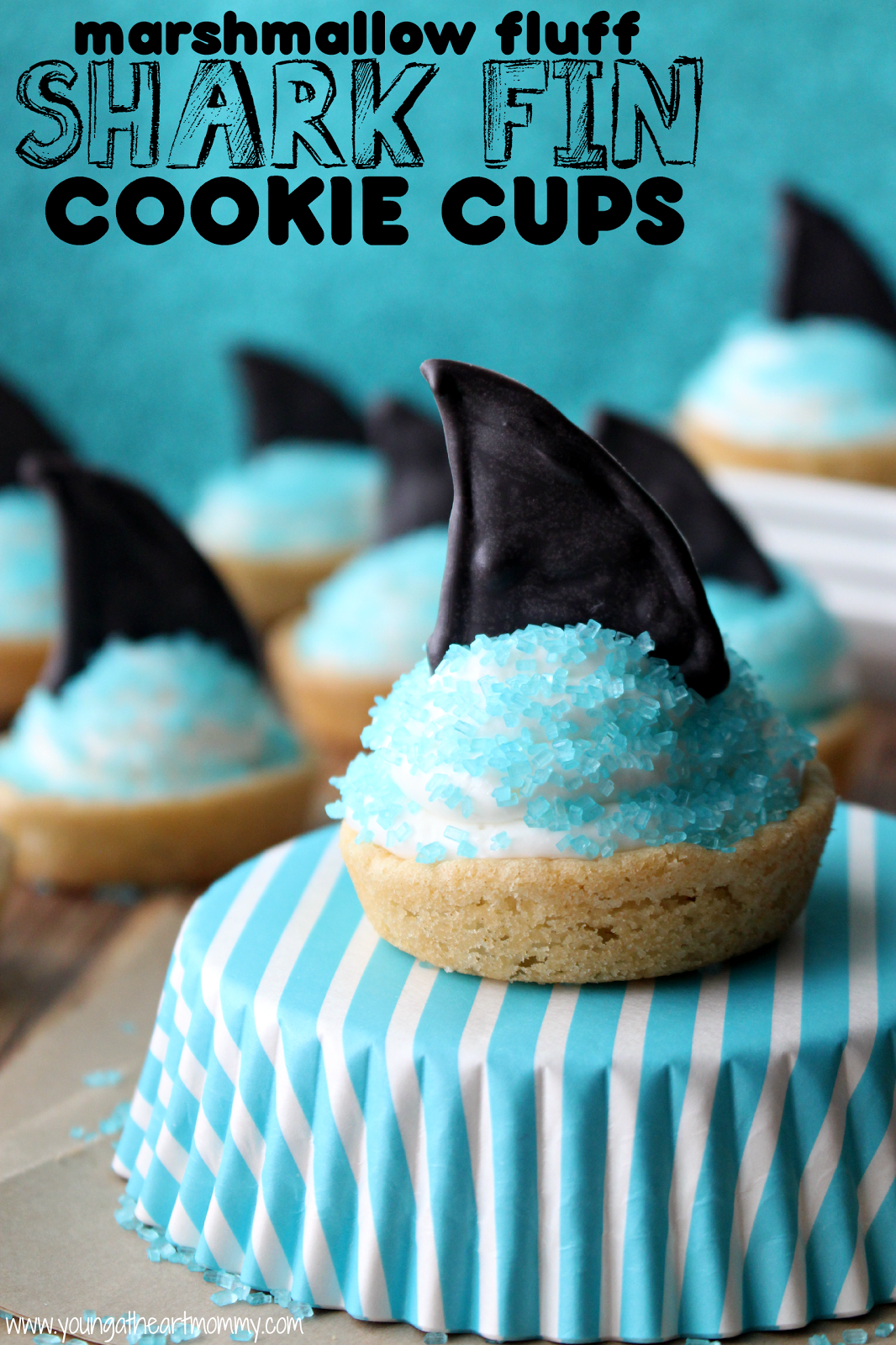 It's that time of year again guppies and I am ready to send you into a sugar induced frenzy! Are you ready to explore the secret life of the most mysterious creature living in the big deep blue? Shark Week has begun and I am back with another fun treat for the whole family to enjoy while tuning in. Last year we discovered how excited people really got for this week long shark-freakin-tastic feature and our own love for Shark Week begun. If you were around back then, you probably remember the Cake Batter Shark Bait I made for us to munch on as we celebrated the shark. The shark gummies were a huge hit too!
This year a little something different came to mind. Chewy sugar cookies, marshmallow fluff frosting, a chocolate fin, and a sprinkle of blue sugar crystals are all you need to make this sweet treat from the sea. Marshmallow Fluff Shark Fin Cookie Cups are simple to make and can also be used for under the sea themed parties throughout the year. For now, they are sure to help keep your composure during those intense reenactments and fearless ventures into the dark waters.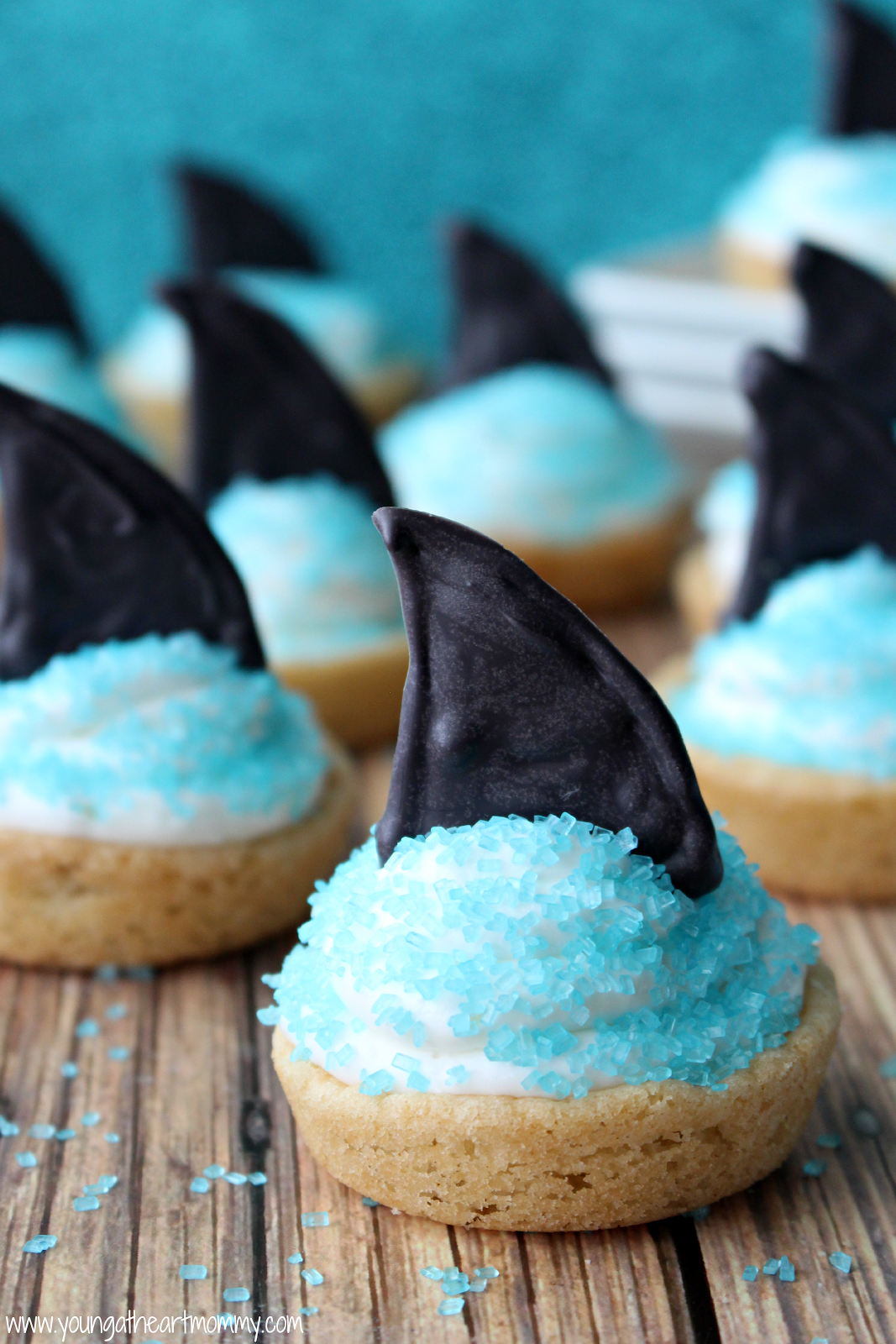 Okay that's enough chattin'. Let's get CHOMPIN! Here is what you need to get started.
Ingredients:
Pillsbury Ready To Bake!® Sugar Cookies

Pillsbury Fluffy Frost Marshmallow Fluff Frosting or Marshmallow Fluff

Blue sugar crystals or crushed rock candy

Wilton Black Candy Melts
Directions:
Preheat oven to 350 degrees. Spray a muffin pan with cooking spray and add

a tablespoon of cookie dough to each cup. This should be exactly one piece of the ready-to-bake dough.

Bake for 15-20 minutes or until edges are slightly browned and the insides are still a bit gooey. Chewy is better in this case.

While baking, melt chocolate candy in 60 second intervals until completely melted. Use a disposable decorating bag with a thin piping nozzle to free-hand shark fins onto wax paper. Place in the refrigerator for 5-10 minutes and they will pop right off when hardened.

Remove cookie cups from oven and use a small cup to make an indent in each cookie. Allow to cool and carefully pop each one out of the pan.

Use a piping bag to fill each cookie cup with marshmallow frosting or fluff. Top with a generous amount of blue sugar crystals and finish off with an edible chocolate shark fin.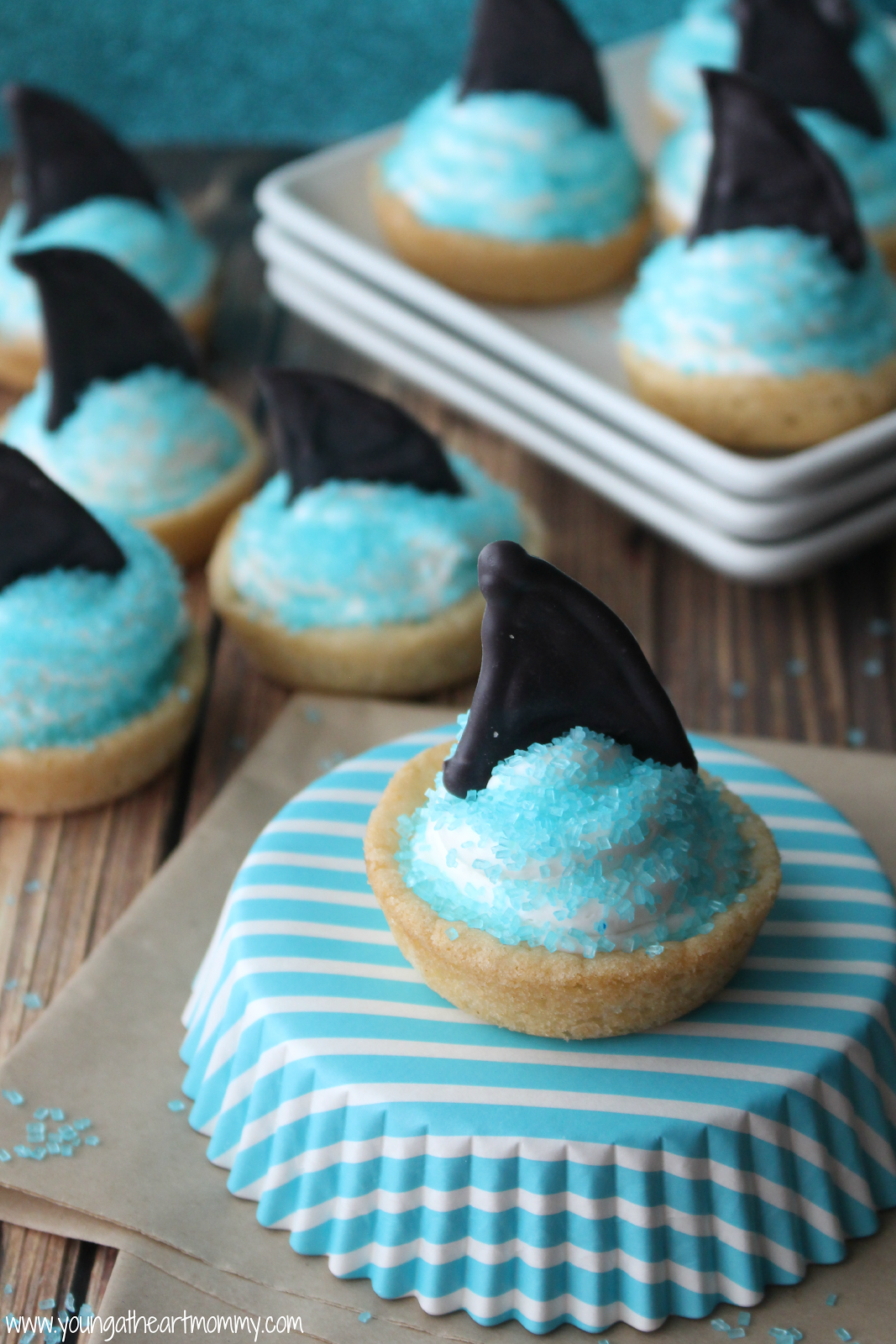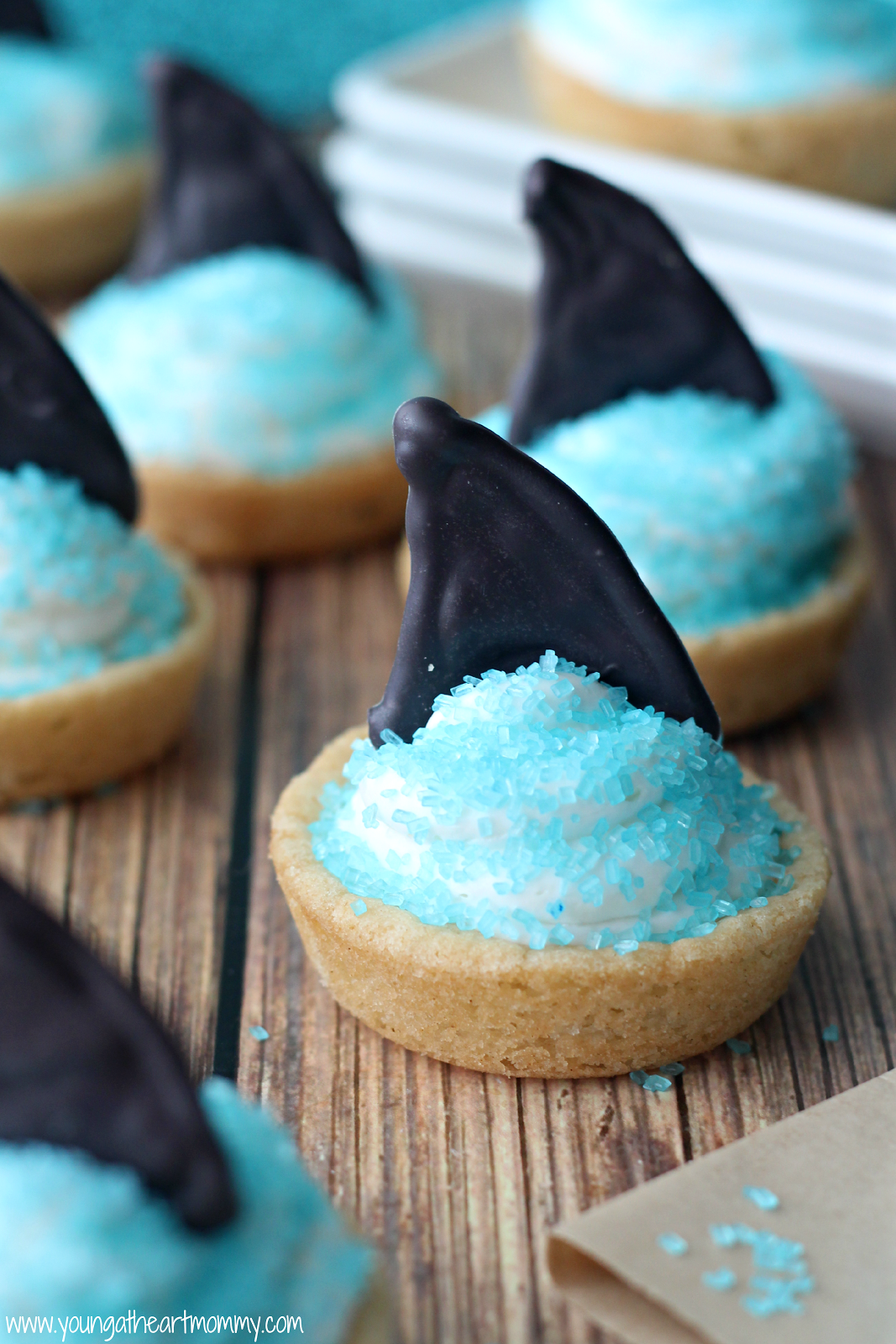 What kind of fun "Shark Week" recipes or crafts are you creating this week?
For more "fin-tastic" finds visit Zulily's Weekly Pinterest Roundup: Shark Week Edition!