This sweet, salty, and gooey recipe for Cake Batter Shark Bait is the PERFECT snack for SHARK WEEK!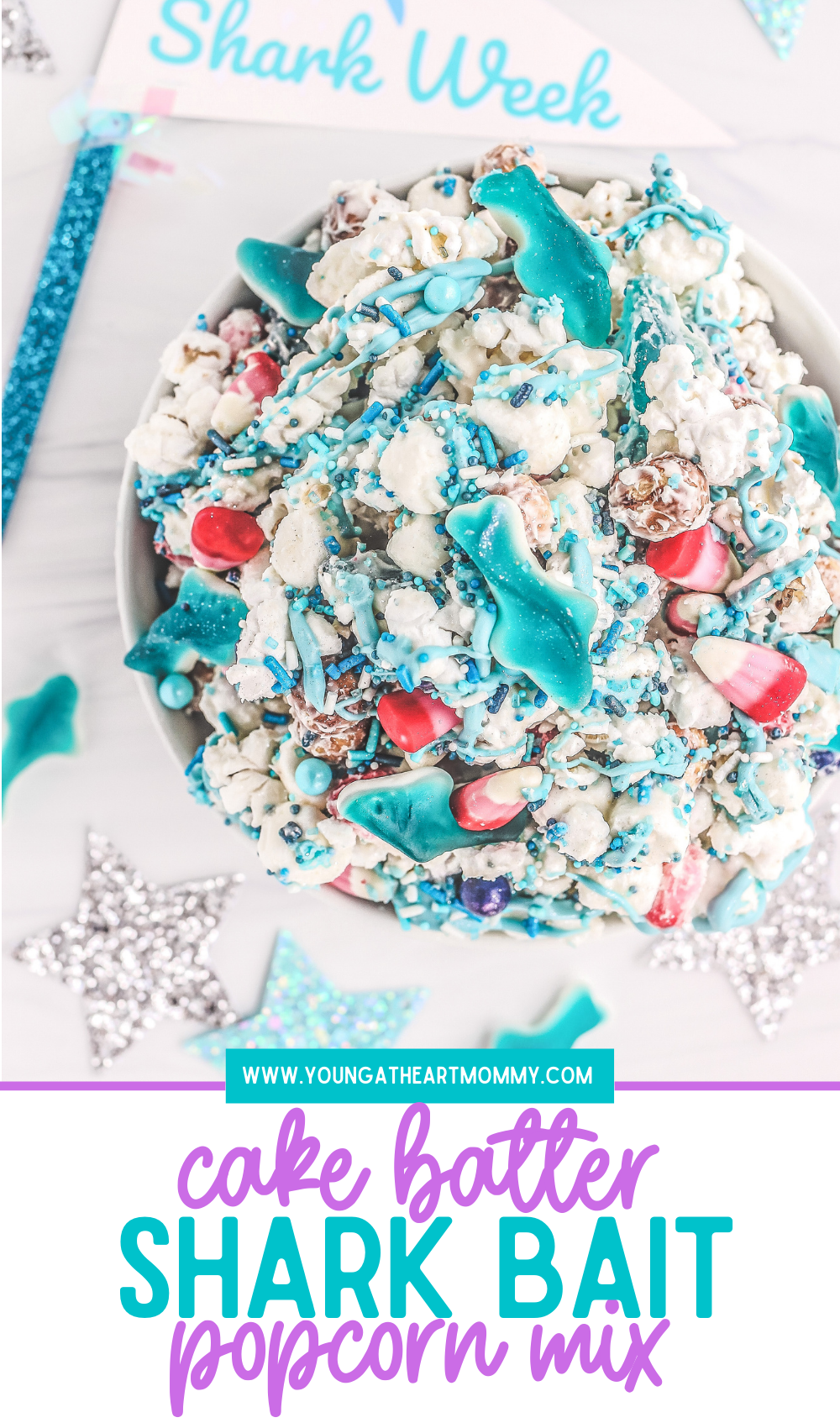 The month of August is a busy one but before the back to school craze begins there is one thing I really look forward to- SHARK WEEK! This year on Sunday, August 10th Shark Week will be live in action on the Discovery Channel. For one week we will have the opportunity to learn all about sharks, how they live, and their close encounters with humans. This program was originally developed to raise awareness and respect for sharks. Now it has sky rocketed into a national craze.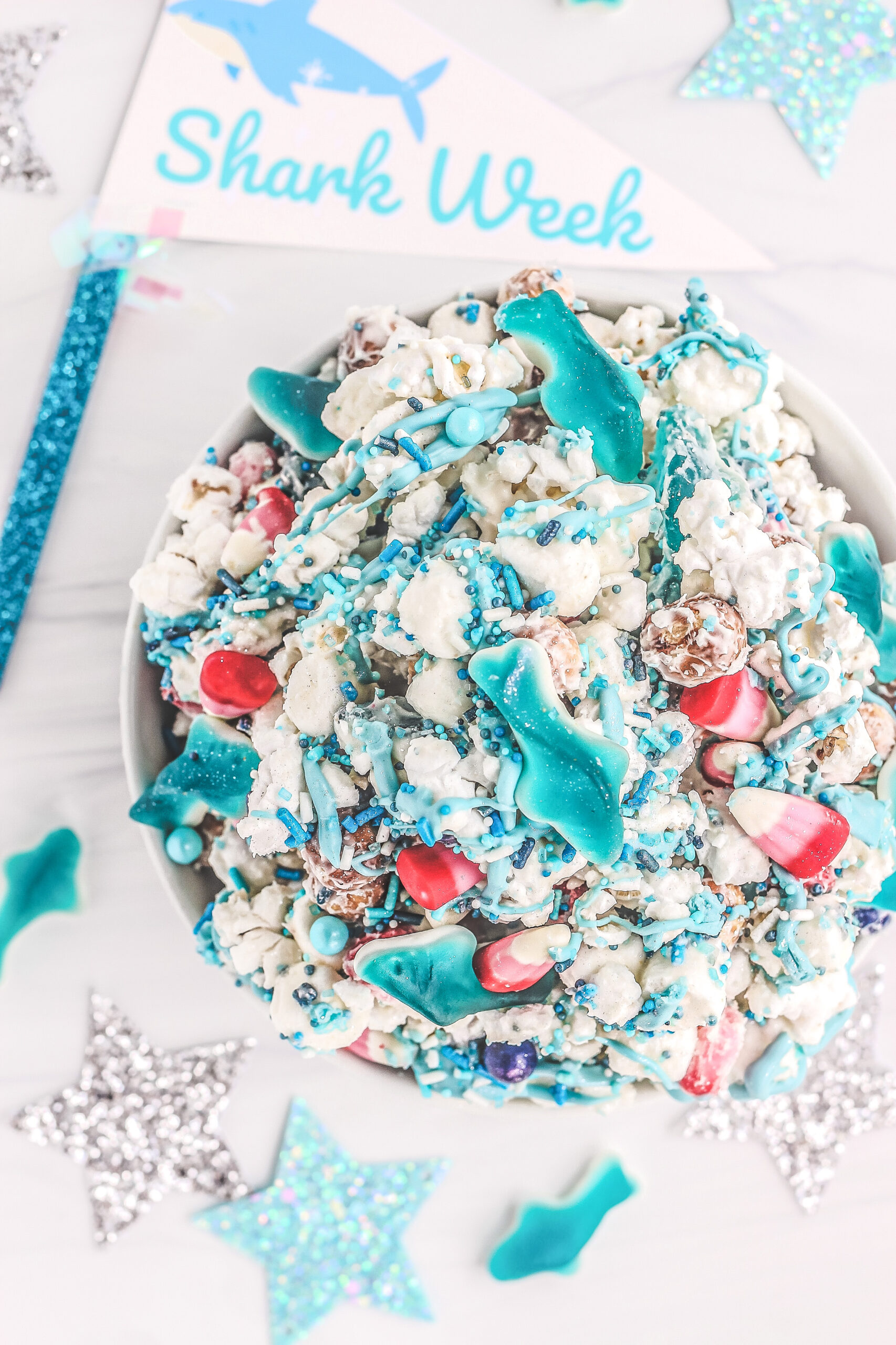 So, this year I decided to make a yummy snack that will be perfect in kicking off a week of shark-tastic fun. Cake Batter Shark Bait is sweet, salty, and has a special surprise lurking inside! Ready to get chompin'?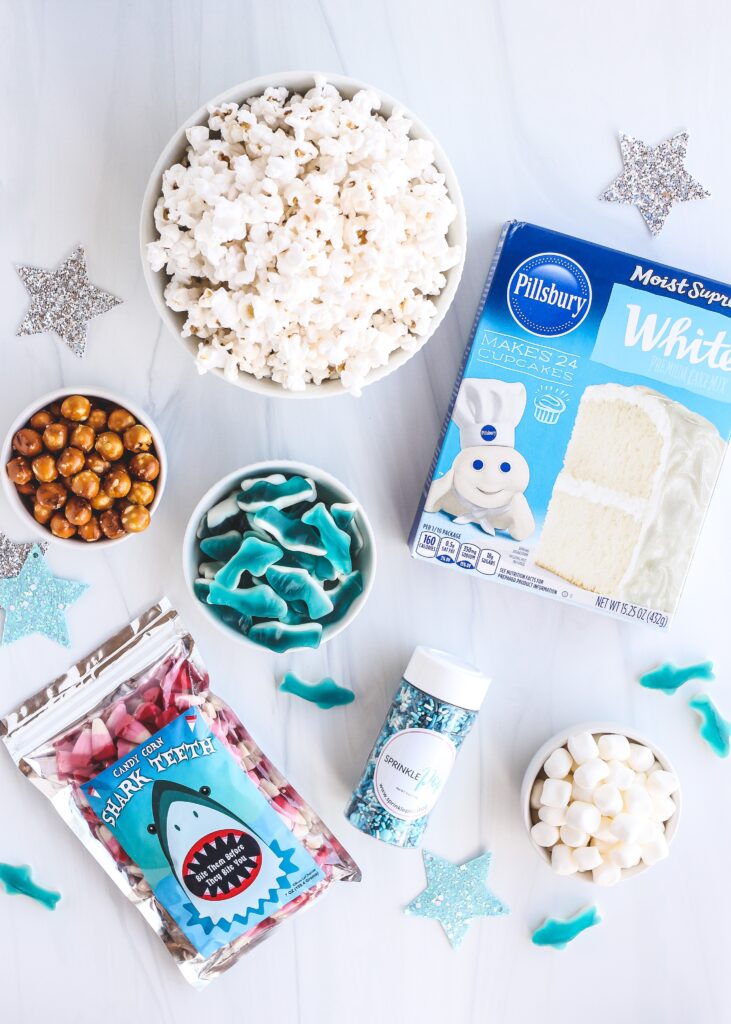 Cake Batter Shark Bait
Ingredients:
4 cups of popped popcorns


1 1/2 cups of cake mix

1 1/2 cups of white chocolate chips

1/2 cup of light blue candy melts

1/4 cup of vegetable oil or shortening

1/3 cup blue sprinkle mix


gummy sharks

shark teeth candy corn (Amazon)


marshmallows

pretzel rounds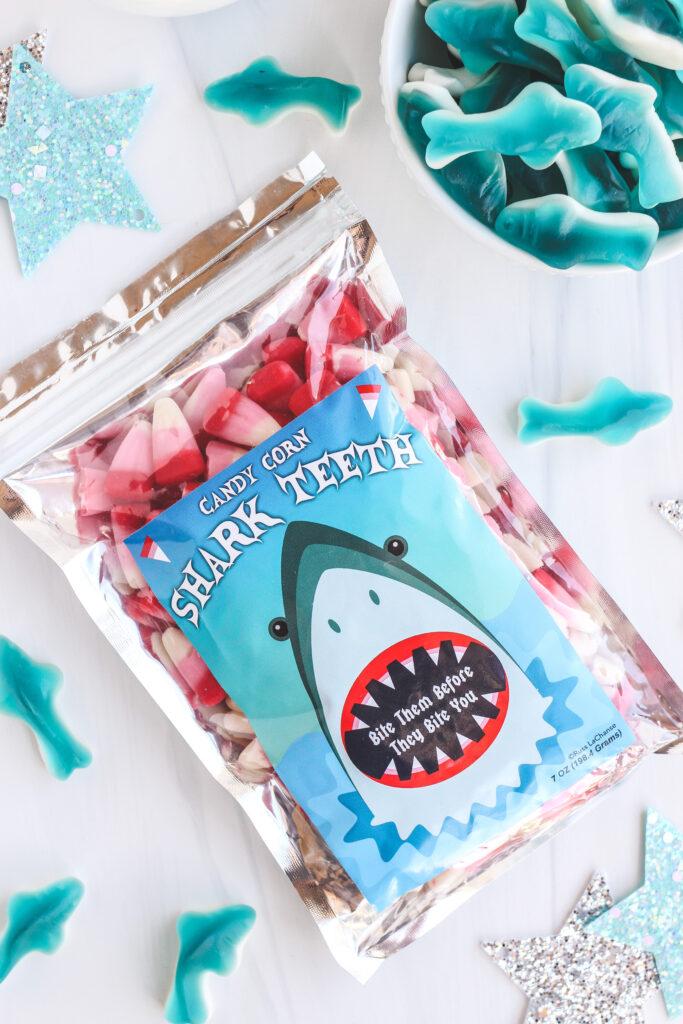 Instructions:
1. Pop 1 bag of popcorn and pour into large bowl. Remove any un-popped kernels and allow to cool.
2. Add in pretzels, marshmallows, and candy corn. Mix together.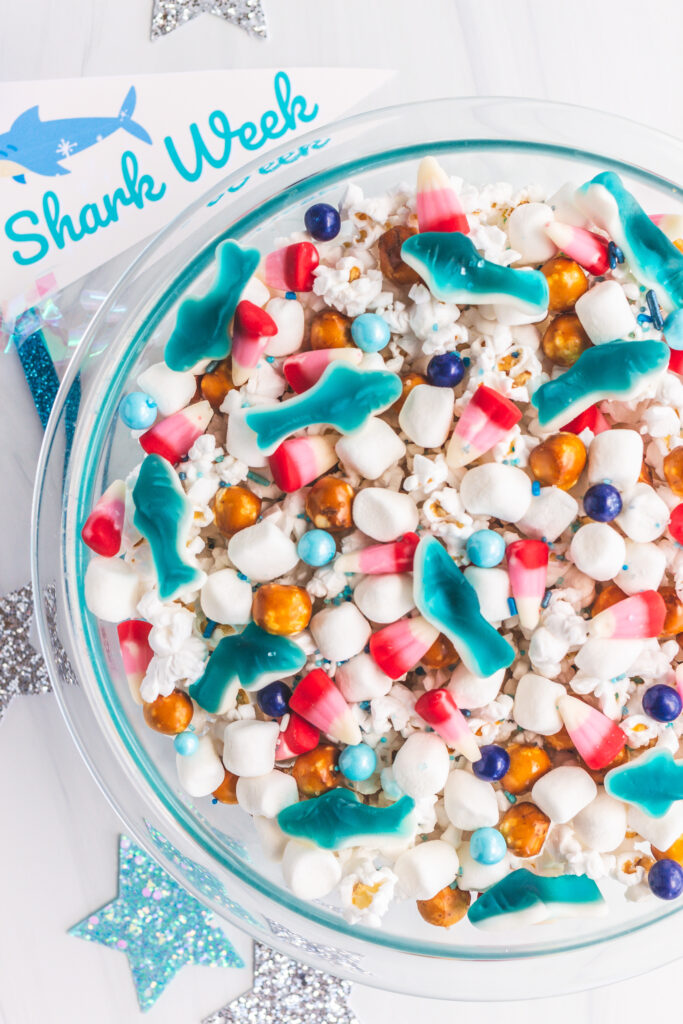 3. In the microwave melt white chocolate chips in 30 second intervals, stirring in between until creamy and melted.
4. Add vegetable oil or shortening, continuing to stir until blended.
5. Add in cake mix and stir until thickened. Also, add in a few handfuls of sprinkles.
6. Pour mixture into the bowl of popcorn and carefully mix together until all pieces are coated evenly.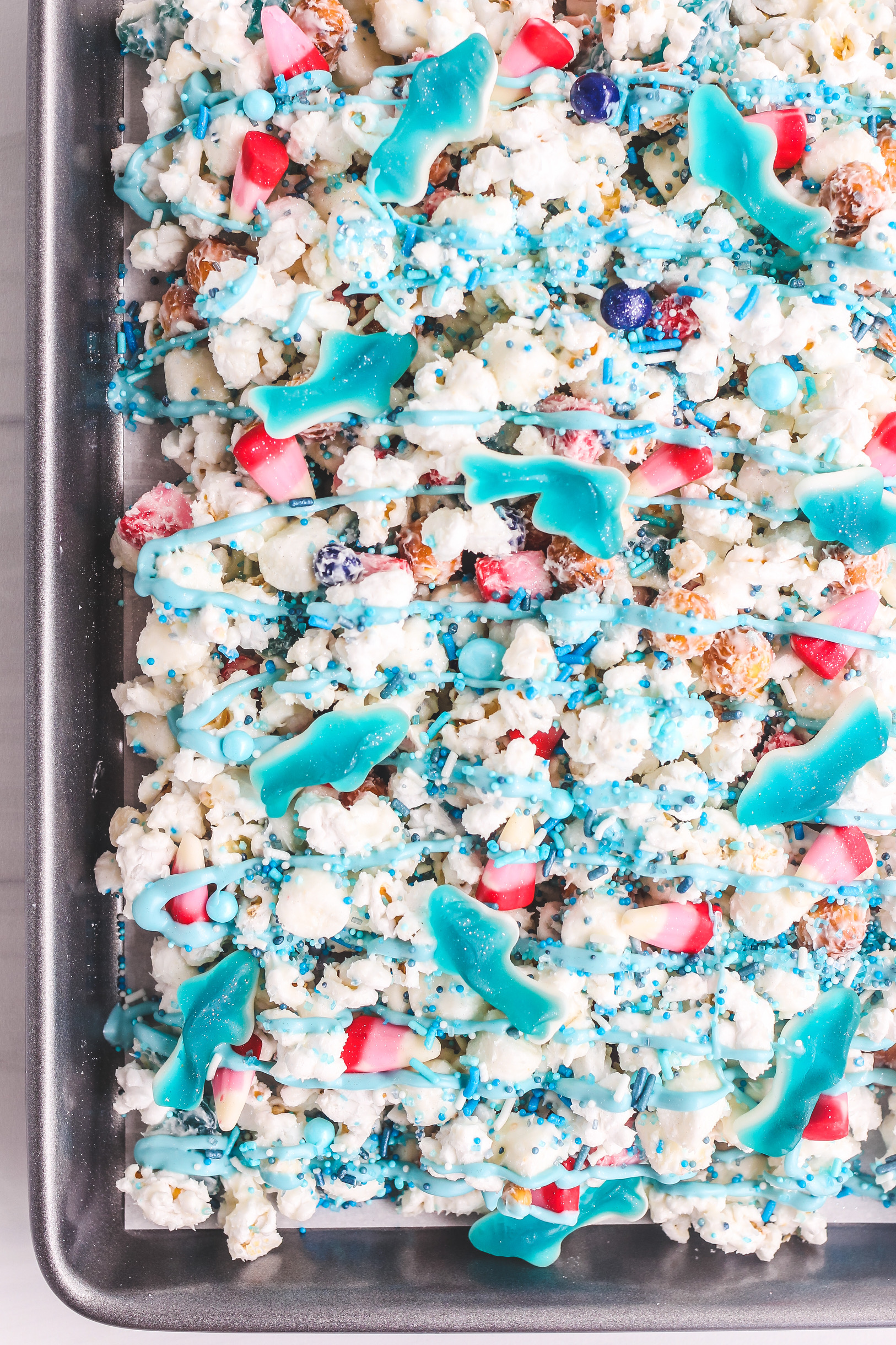 7. Line baking sheet with parchment paper. Transfer to the prepared baking sheet and spread into an even layer.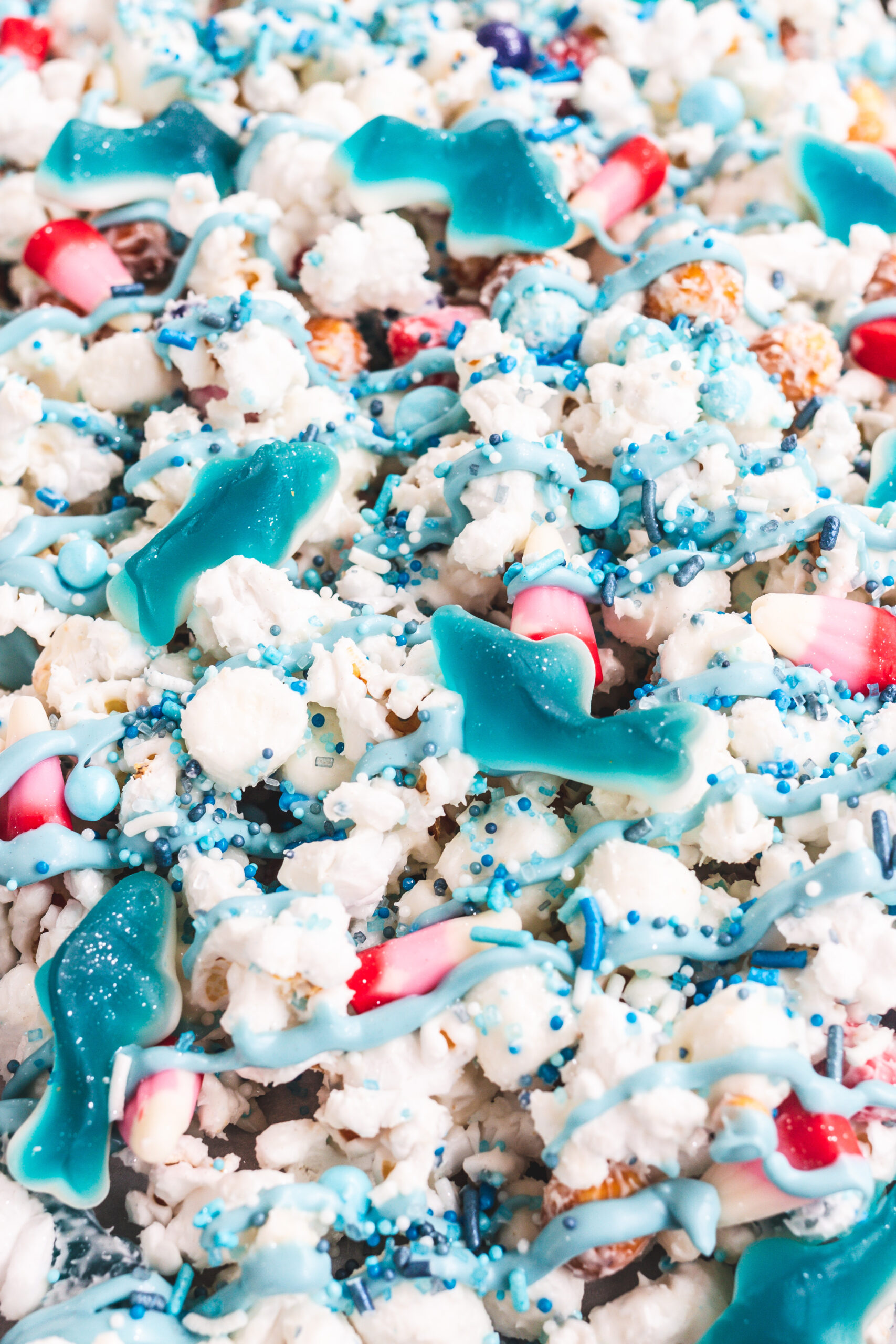 8. Drizzle top with blue melted candy melts before adding more sprinkles. Allow to cool or place in the refrigerator for 10-15 minutes.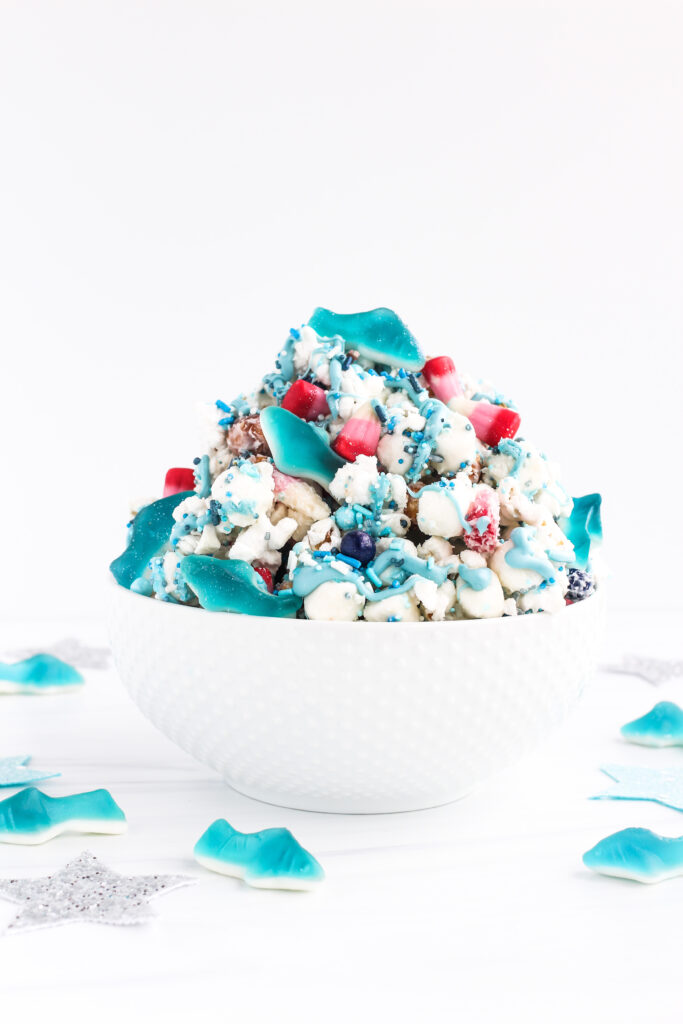 For even more fin-tastic fun, check out the other shark themed recipes below! Sink your chompers into a piece of Shark Bark. It's the ultimate snack to munch on while you learn all about the ocean's most mysterious creatures.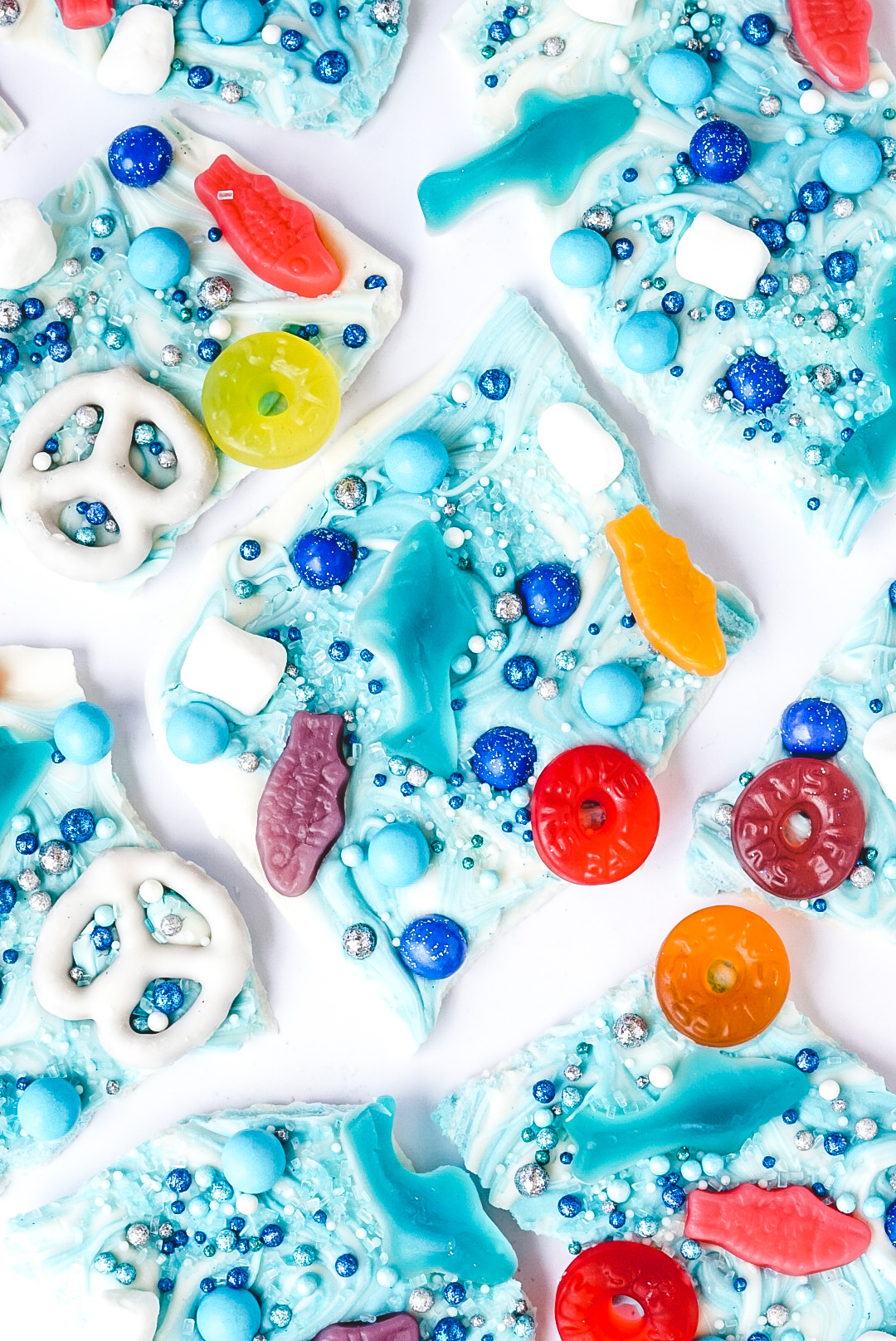 Sweeten up your Shark Week adventures further with these Marshmallow Fluff Shark Fin Cookie Cups!