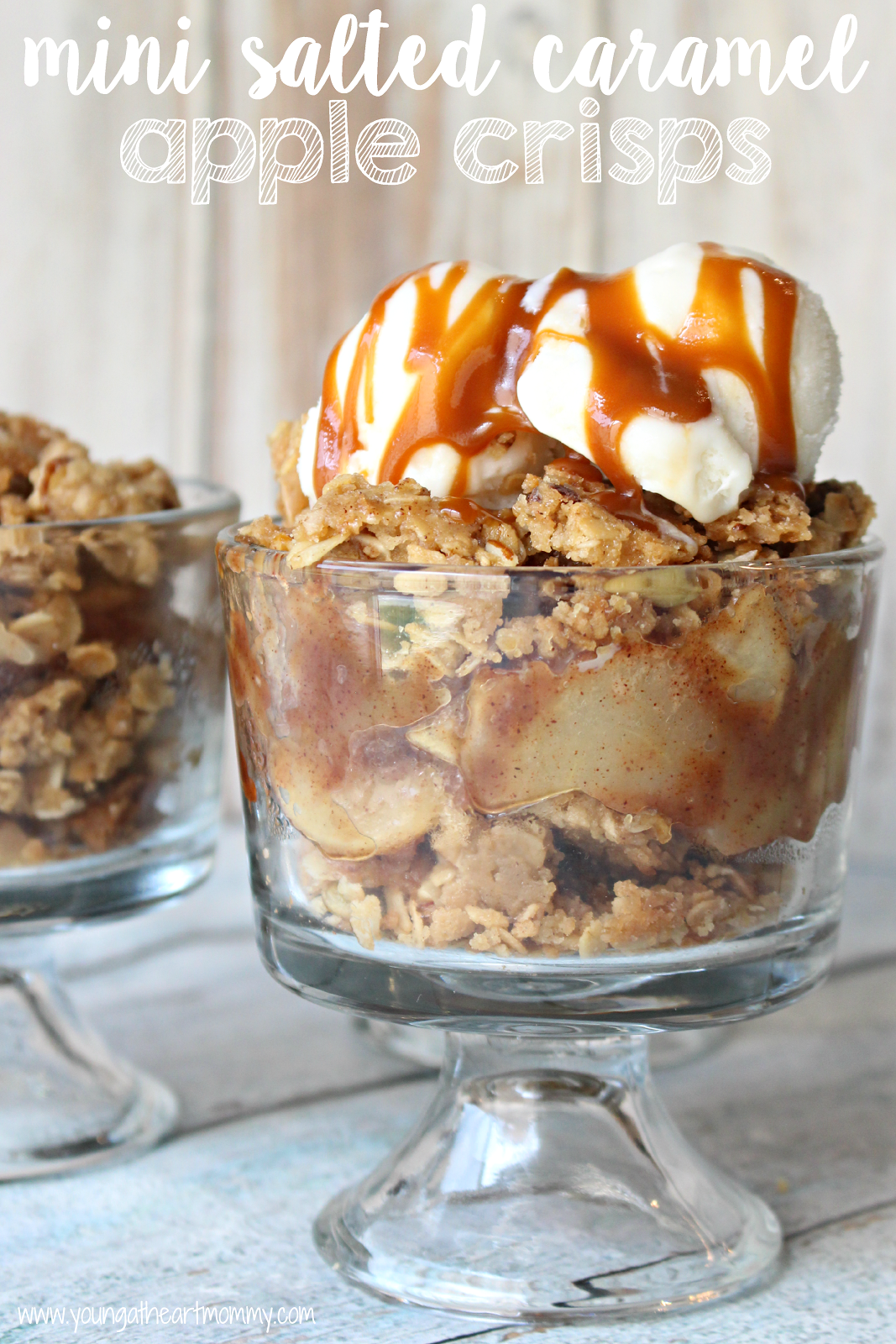 I've been a little disconnected from my desserts lately but in my defense I will say it's been for a good reason. Even though I have changed many things about my current diet in hopes of following a healthier lifestyle, a girl likes to have a treat here and there. For someone like me who loves to bake there really is no clean break from fulfilling an aching sweet tooth. It comes. It goes. It lurks in the shadows morning, noon, and night. This is why I love making mini desserts that I can enjoy on my own or share with a fellow sugar bug, usually my little person who loves them just as much as I do. After all, it IS summer and I can't let it slip away without making my delicious Mini Salted Caramel Apple Crisps!

After being introduced to Nature Valley™ Toasted Oats Muesli there was no question that it would make for the perfect apple crisp topping. Muesli is a delicious blend of whole rolled oats, fruit, nuts, and seeds. It is lightly sweetened and made with wholesome ingredients you can feel good about eating. This helps me feel slightly less guilty consuming the whole mini trifle on my own. Hot or cold, its delightful texture makes it easy to enjoy anyway you serve it up. Often used to replace granola, the dried fruit and seeds add the right amount of crunch to the traditional apple crisp topping. You can find it in two flavors- original and blueberry.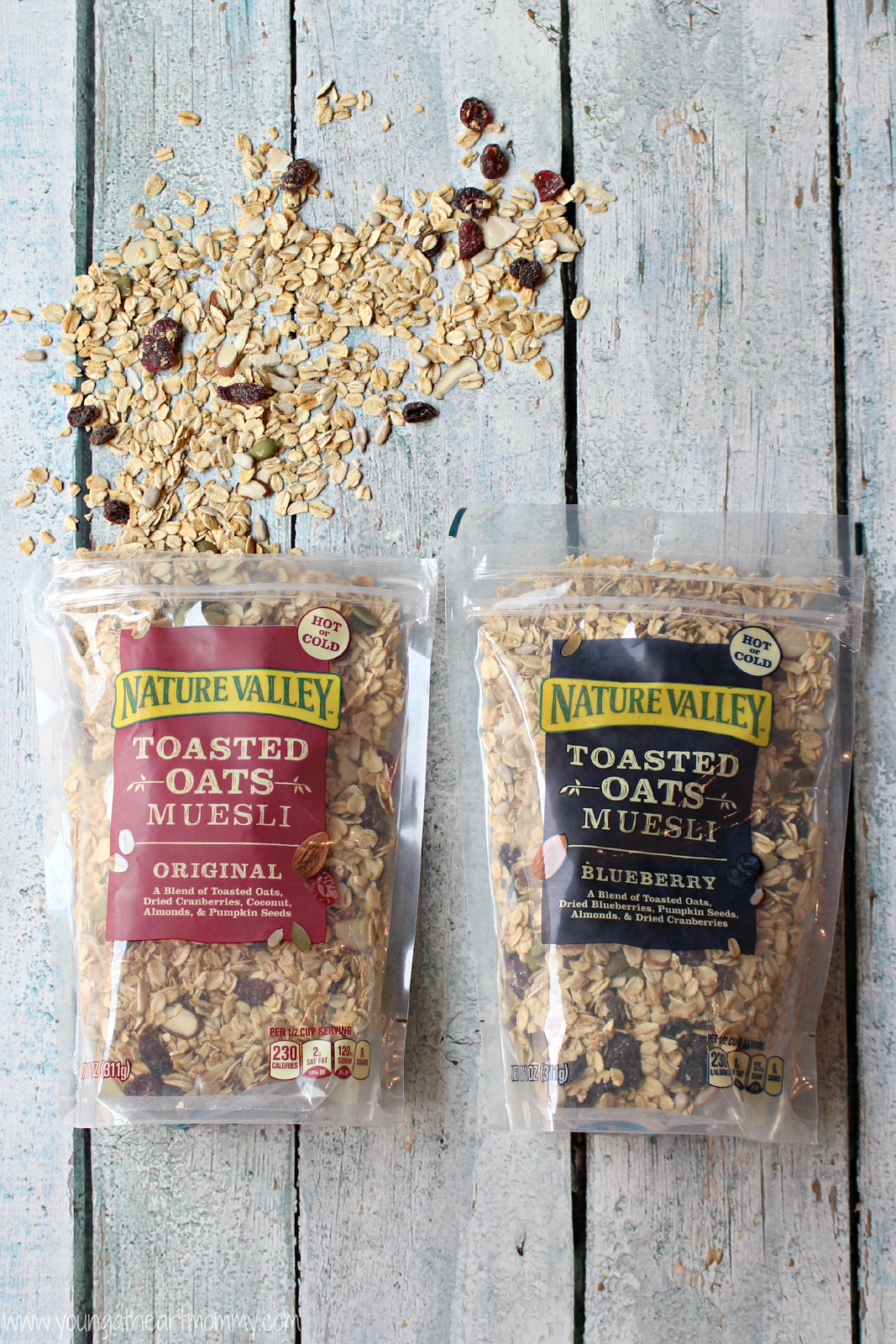 Ingredients:
Oatmeal Crisp Topping
Cinnamon Apples
3-4 Granny Smith apples peeled & sliced thin

4 tbsp. melted butter

3 tbsp. brown sugar

3 tbsp.

salted caramel sauce

2 tbsp. flour

1 tbsp. lemon juice

1/2 tsp. cinnamon

1/2 vanilla extract

pinch of salt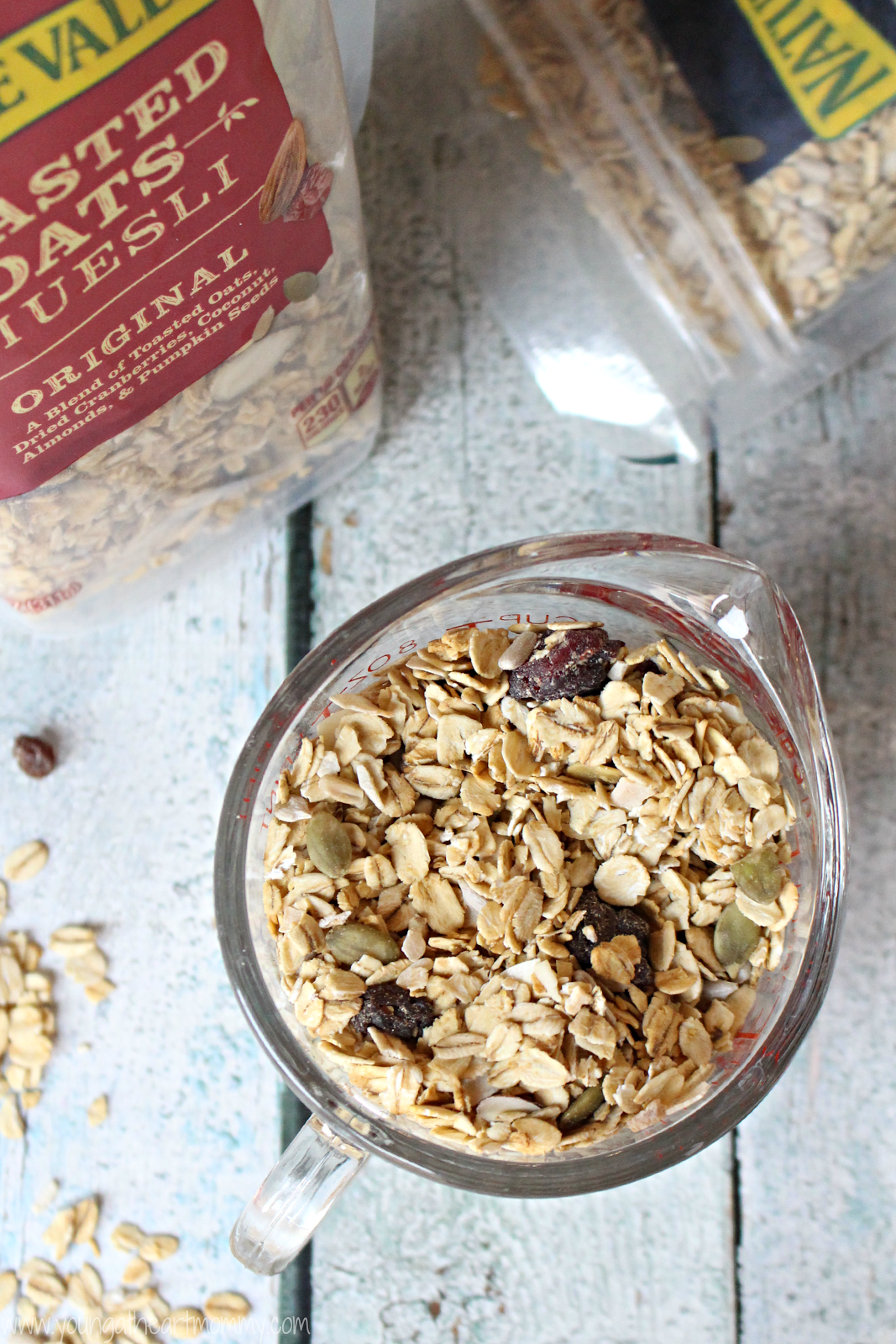 Directions:
1. Preheat oven to 350 degrees for the crumble and filling. Combine the melted butter, flour, brown sugar, salt, cinnamon, nut meg, and toasted oats in a large bowl.2. Mix together until brown sugar has melted and all ingredients are combined.3. Spread the mixture onto a baking sheet in an even layer. Bake for 10-12 minutes. Remove from oven and allow to cool before crumbling pieces.4. Peel and cut apples into thin slices. In large bowl stir together brown sugar, flour, melted butter, lemon juice, cinnamon, vanilla extract, and salt. Once combined, add in apples and fold into mixture. Line a medium sized baking or casserole dish with coated apples and drizzle salted caramel sauce on top. Bake for 30-35 minutes or until apples are soft and caramelized. Allow to cool for an additional 10 minutes before serving.
5. In small trifles or serving glasses layer crumble and apple filling until rim is reached. Top with scoops of vanilla ice cream or frozen yogurt along with a generous drizzle of salted caramel sauce.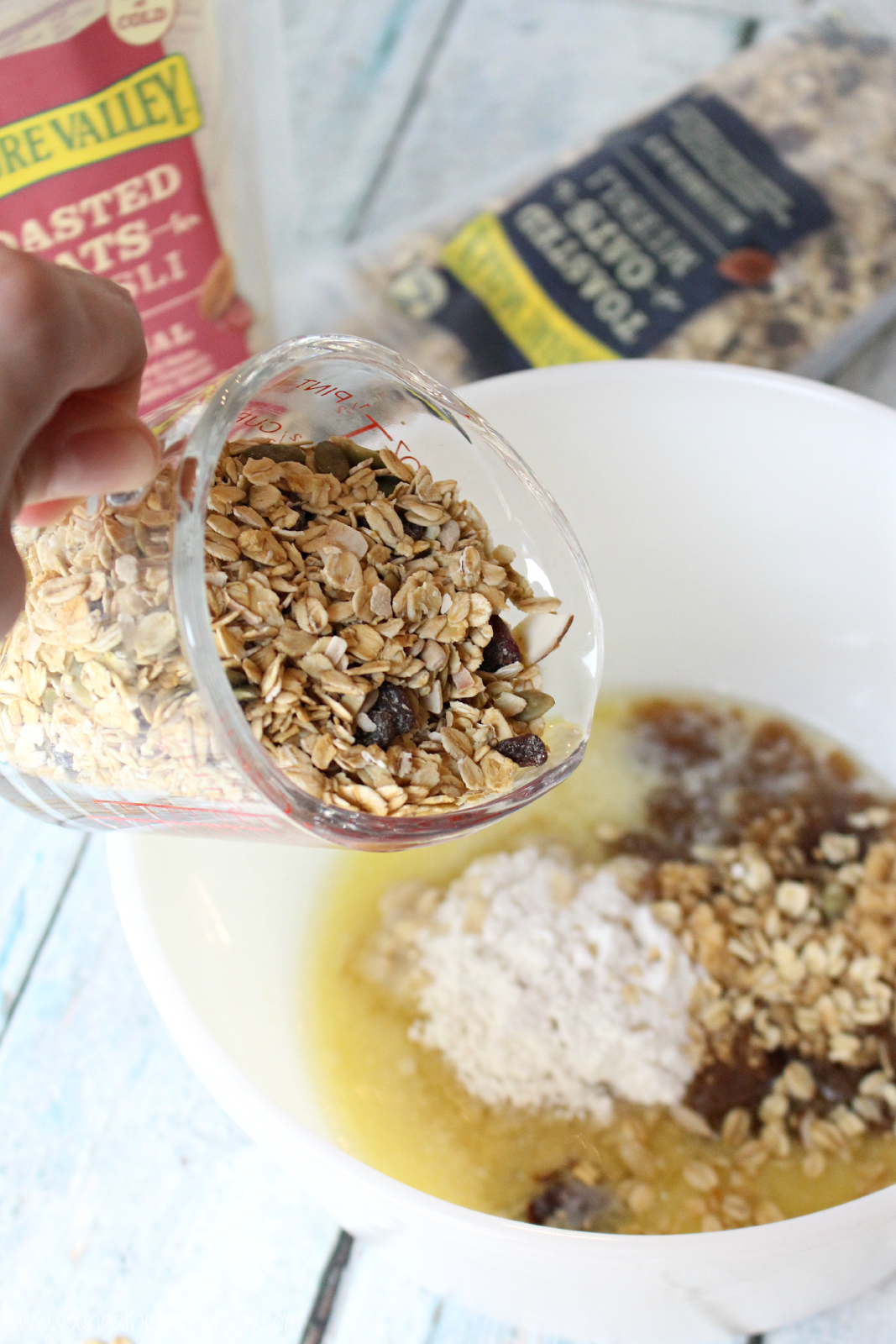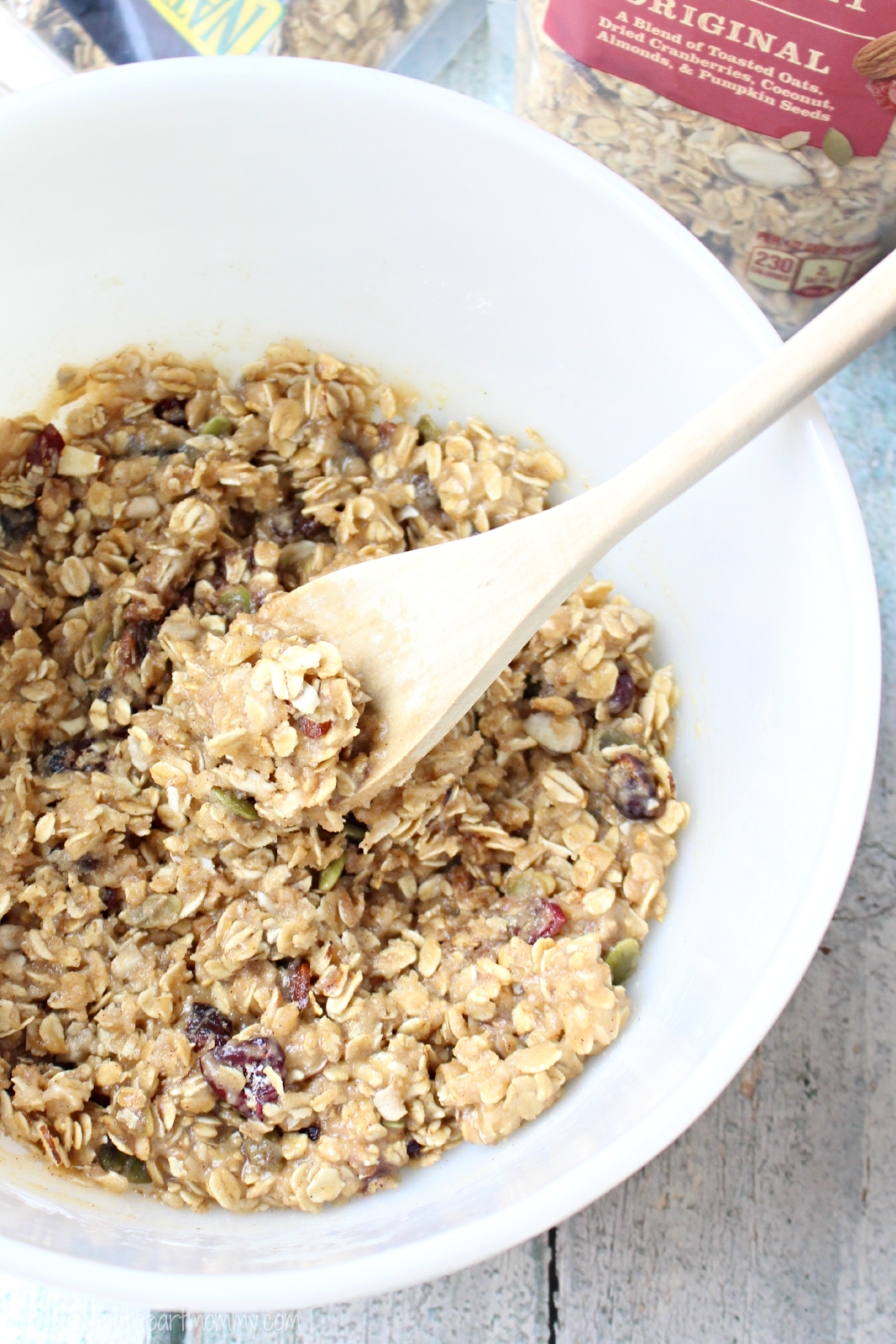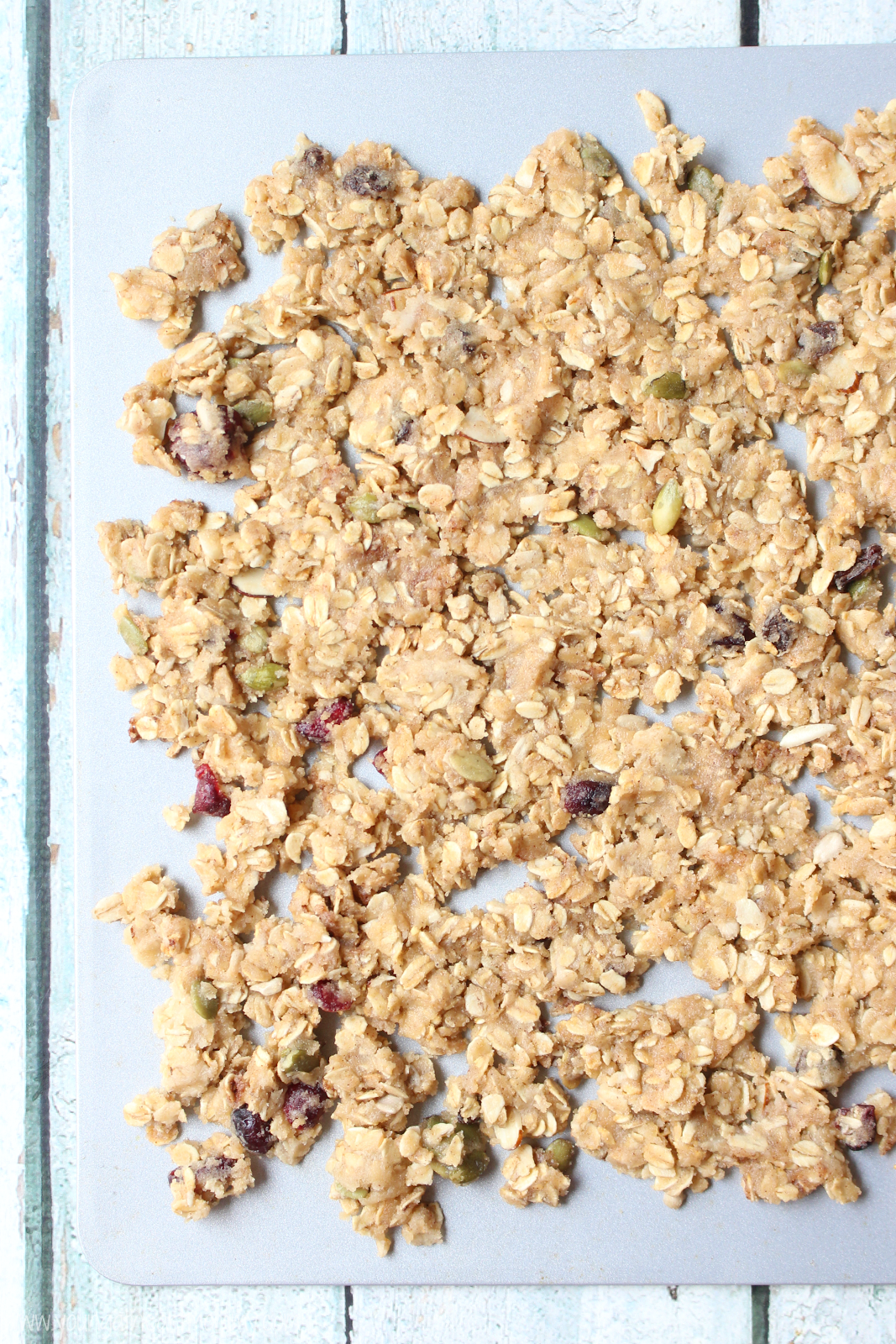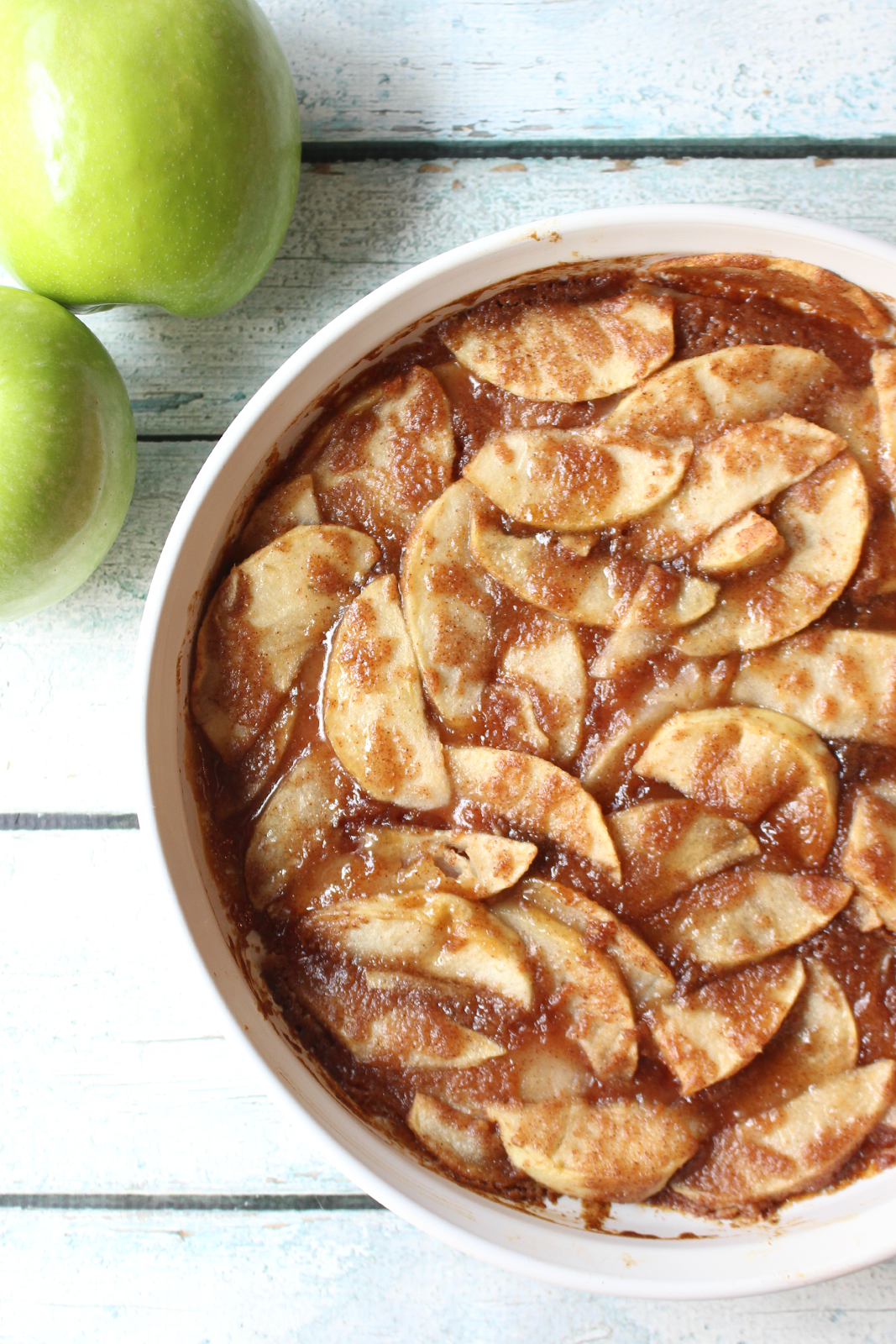 If you also love to bake, try substituting ingredients from your favorite recipes with Nature Valley Muesli. From cookies to muffins, muesli can help make your favorite baked goods a little healthier with the same great taste.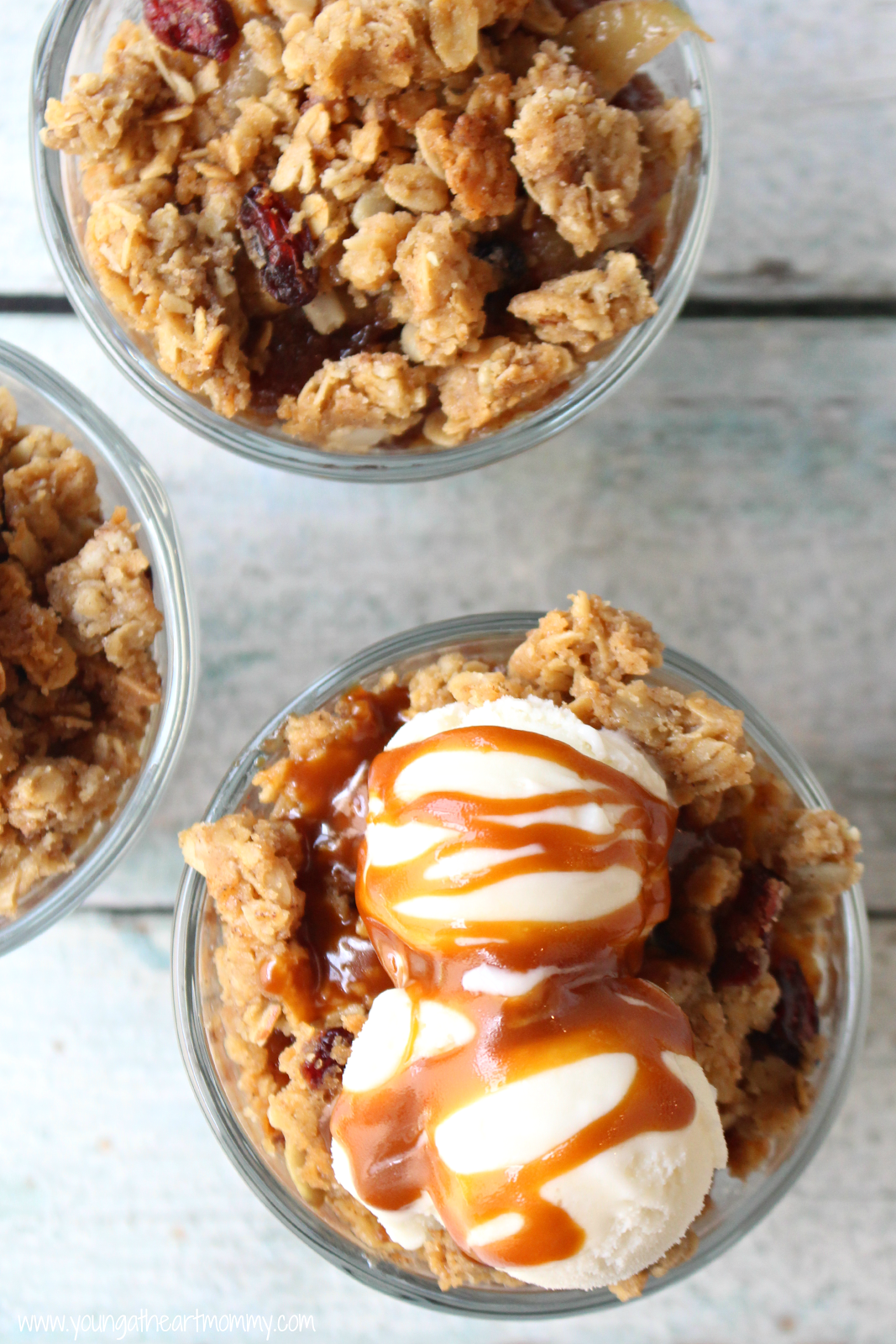 To experience Nature Valley Muesli for yourself, download this $1 OFF coupon and begin incorporating it into your family's favorite recipes.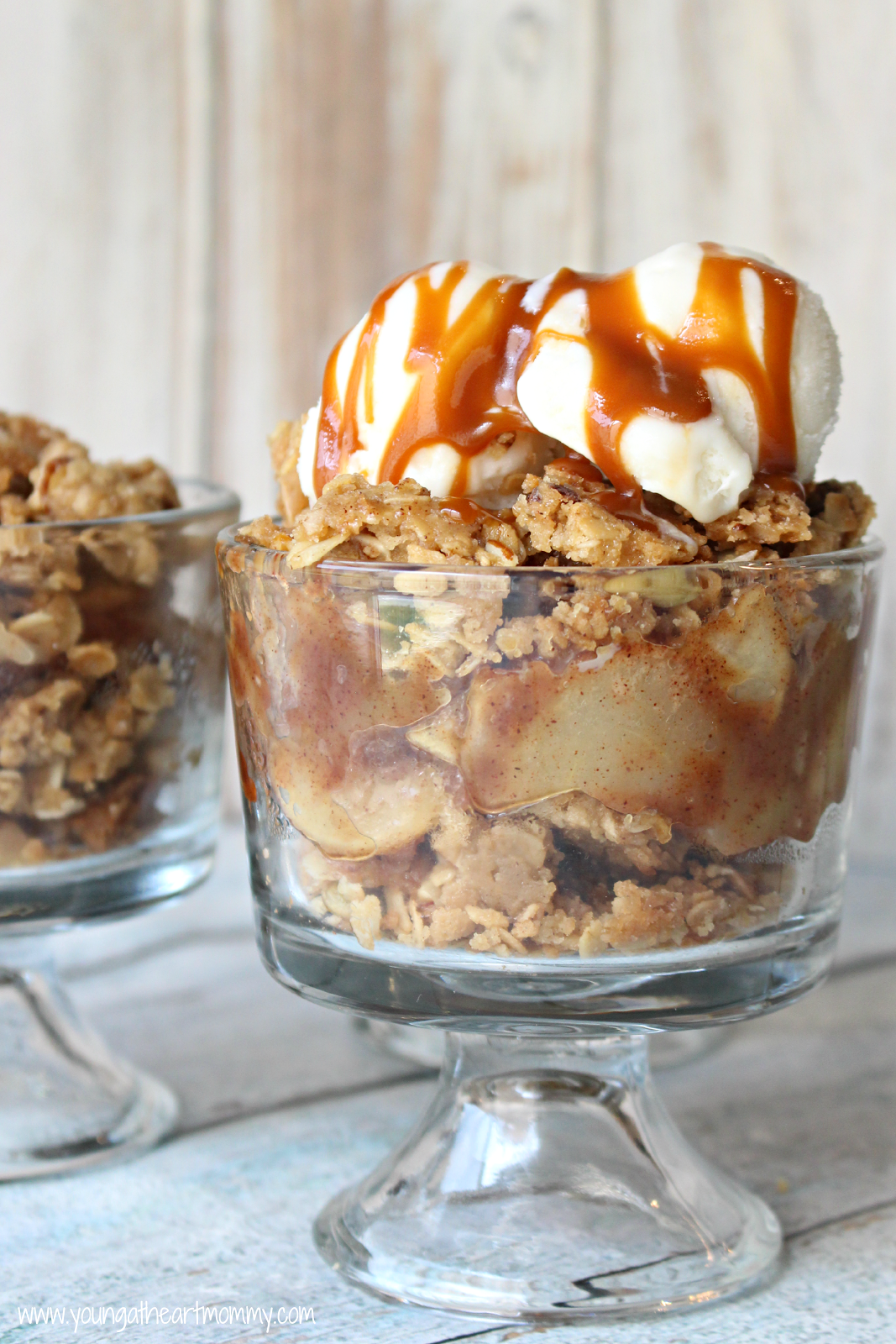 What kind of fruit enhanced desserts do you enjoy during the summer time?