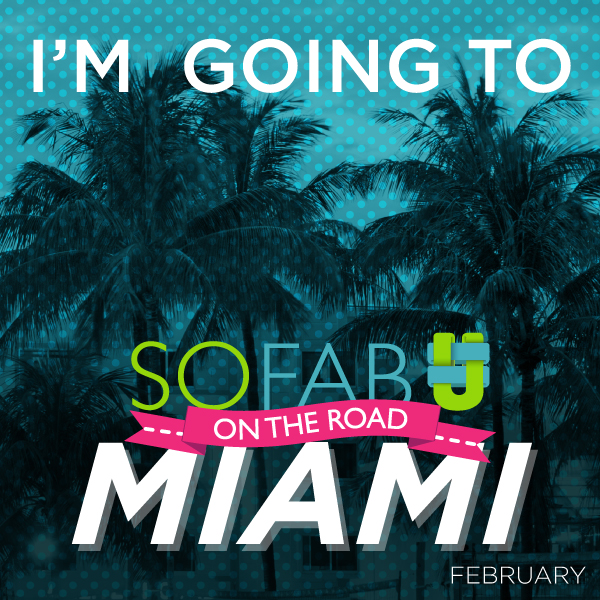 Whether you are a seasoned blogger or just beginning your journey you are more than likely familiar with the excitement surrounding yearly blogging conferences. Last year I attended my first conference here in Florida and it was a wonderful experience in which I was able to connect with fellow bloggers and brands while building my network. Attending a conference can open up many doors for a blogger and it can also help to build your relationships with other bloggers in your area. Not only do you take home some pretty cool swag but you gain a wealth of knowledge that will help you to improve various aspects of your blog from writing to photography. It's a learning experience that will make you a better influencer and provide an easy way to get yourself out there in the vast world of blogging.

This month I will be adding another conference to my list, SoFabU On The Road. Collective Bias® is making their way down to sunny South Florida and I couldn't be more excited!

What Is SoFabU?
SoFabU on the Road is a unique event that allows influencers to take advantage of educational opportunities that will help set them a part from the rest. SoFabU on the Road features hands-on, interactive sessions for influencers to implement what they're learning on the spot. The sessions are paired with fun city-specific adventures where attendees get to practice their newly learned skills.
About Collective Bias and Social Fabric
Collective Bias® is the only shopper social media company that solves shopper marketing problems by weaving together organic social content with engaging, real-life stories to generate millions of impressions, increased share of voice, SEO and retail sales for brands and retailers. Top brands such as Tyson, Nestlé and Duane Reade rely on Collective Bias to sell their stories socially. Based in Bentonville, Arkansas, with satellite offices in New York City, Chicago, Minneapolis, San Francisco, Cincinnati and London, Collective Bias was named one of America's 25 Most Promising Companies by Forbes and a part of the Inc. 5000. Social Fabric® is Collective Bias' proprietary community of nearly 3,000 shopping-focused influencers with an aggregate multichannel reach in excess of 130 million.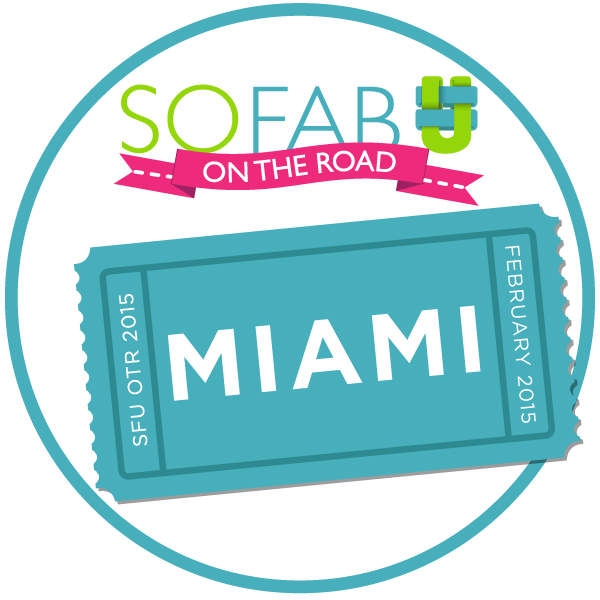 Interested in attending SoFabU On The Road yourself? Here are the details for their upcoming stop here in Miami later this month.

Where: Miami Hilton
When: Saturday, February 28th
Speaker: Matt Cherry, the CEO & Founder of iBlog magazine which is designed for professional women bloggers and influencers. Matt's mission is to elevate the women's blogging industry by providing bloggers with access to the resources and people that shape the industry and create the largest business resource site for women bloggers online. A true connector, Matt has built one of the most powerful women's advisory committee's in social media and launched the only print magazine for women influencers in the US.
Sponsors: Johnny Rockets, Müller, Kraft and iBlog

You can purchase your ticket here and learn more details about the agenda, activities, and sponsors!
For those of you not in Florida here is the line-up for the remainder of their tour: