This shop has been compensated by Collective Bias, Inc. and its advertiser. All opinions are mine alone. #CollectiveBias #Treats4All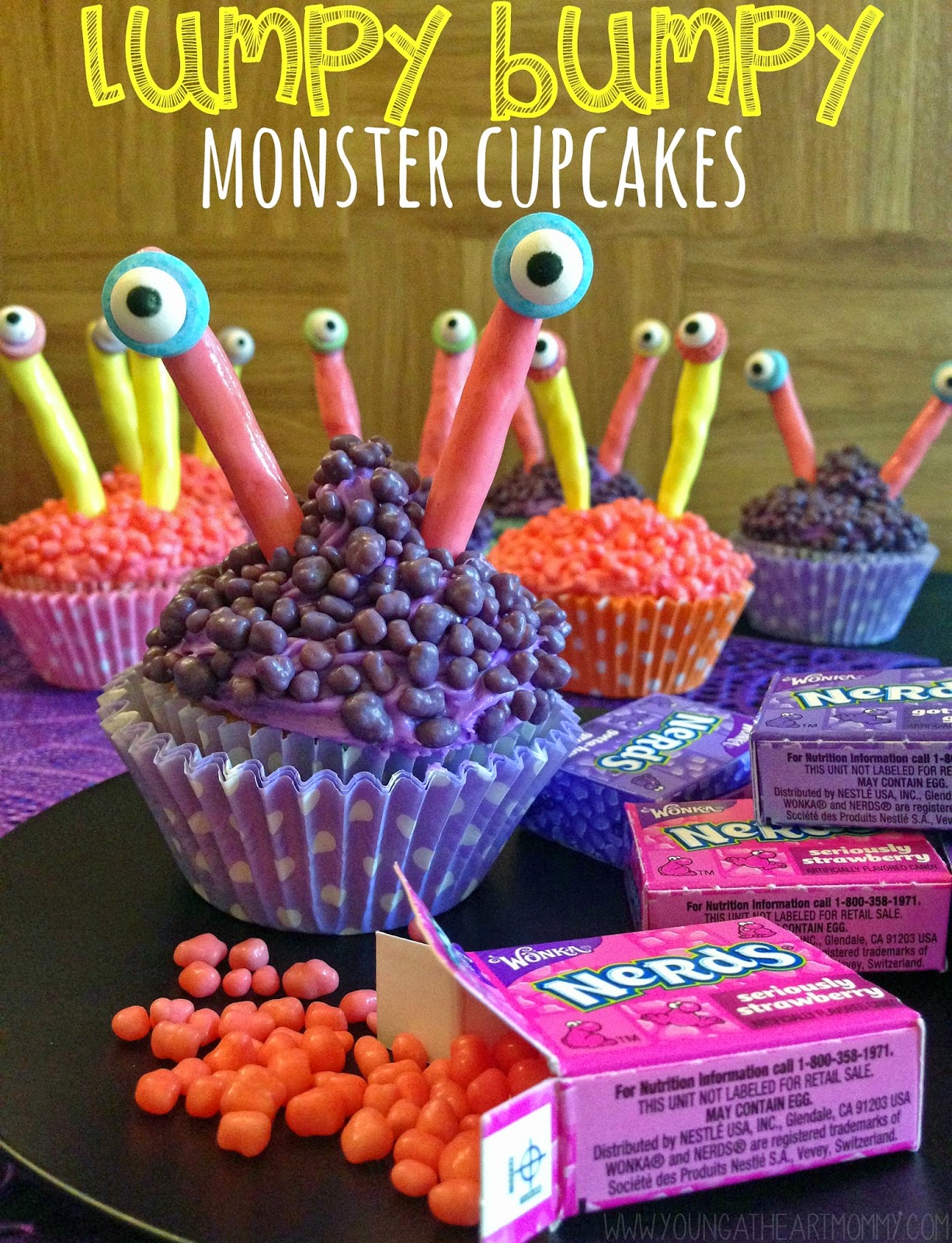 It's no mystery that Halloween is high on the list when it comes to my favorite holidays. Last month I got a head start and began sharing a few of my ghoulish recipes to get into the spirit. As we approach the spooky day of celebration my gears have been locked into creative mode and there has been quite a bit of hocus pocus going on in the kitchen. As much as I enjoy nibbling on Halloween candy before and after the big day, it has become a staple ingredient in my creations lately. These Lumpy Bumpy Monster Candy Cupcakes bring the best of my two favorite treats together- cake and candy. Using the Wonka Mix Ups I was able to bring those fun lumpy bumpy creatures to life!

See how I incorporated these classic candy favorites into my recipe below.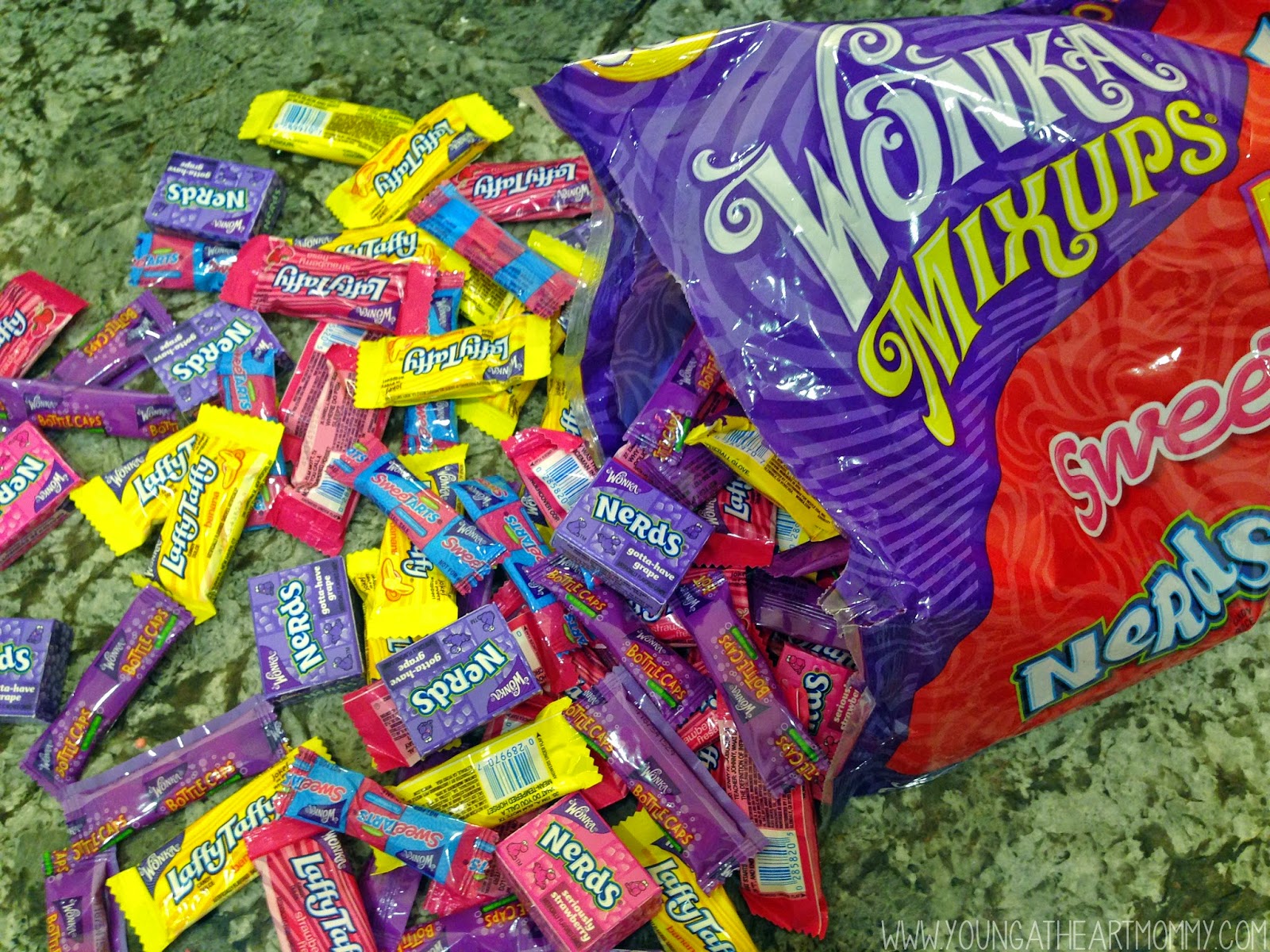 Lumpy Bumpy Monster Candy Cupcakes

What You Need:
white or vanilla cake mix

colored frosting

candy sticks

small candy eyeballs

colorful cupcake liners

Wonka Mix Ups assorted candy
To add a tarty tang to the cupcakes I added a few scoops of nerds that I had on hand from other my other baking endeavors this year. This will give the inside of the cupcakes the speckled polka dot look, matching my liners. Yes, I was looking for any excuse to add extra nerds to my recipe! The Wonka Mixups are one of my favorite variety packs to purchase this time of year and the candy is so much fun to incorporate into seasonal treats.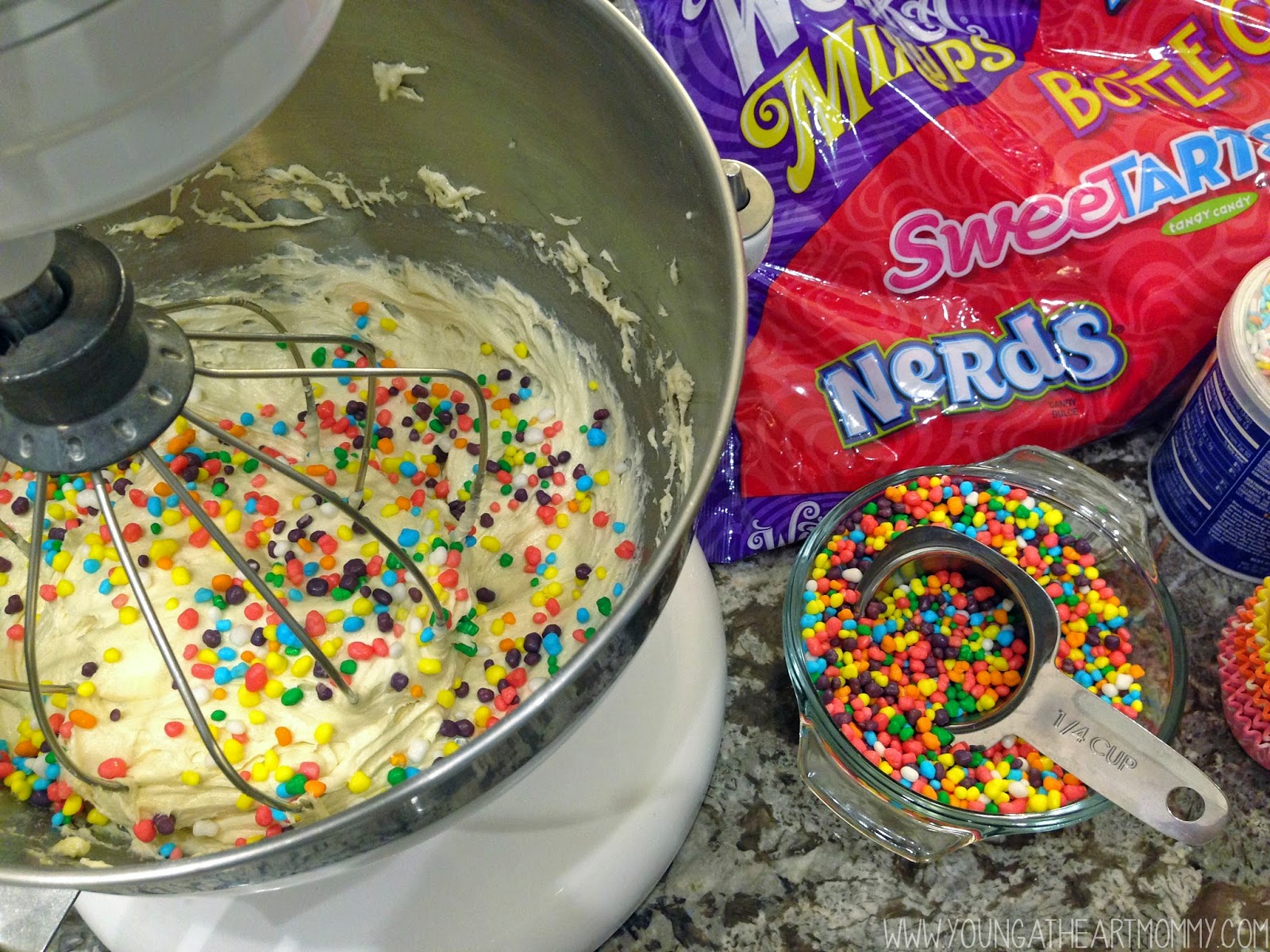 Directions:
1. Using a standard vanilla or white cake mix, prepare it as you typically would and add in a few scoops of Nerds if desired.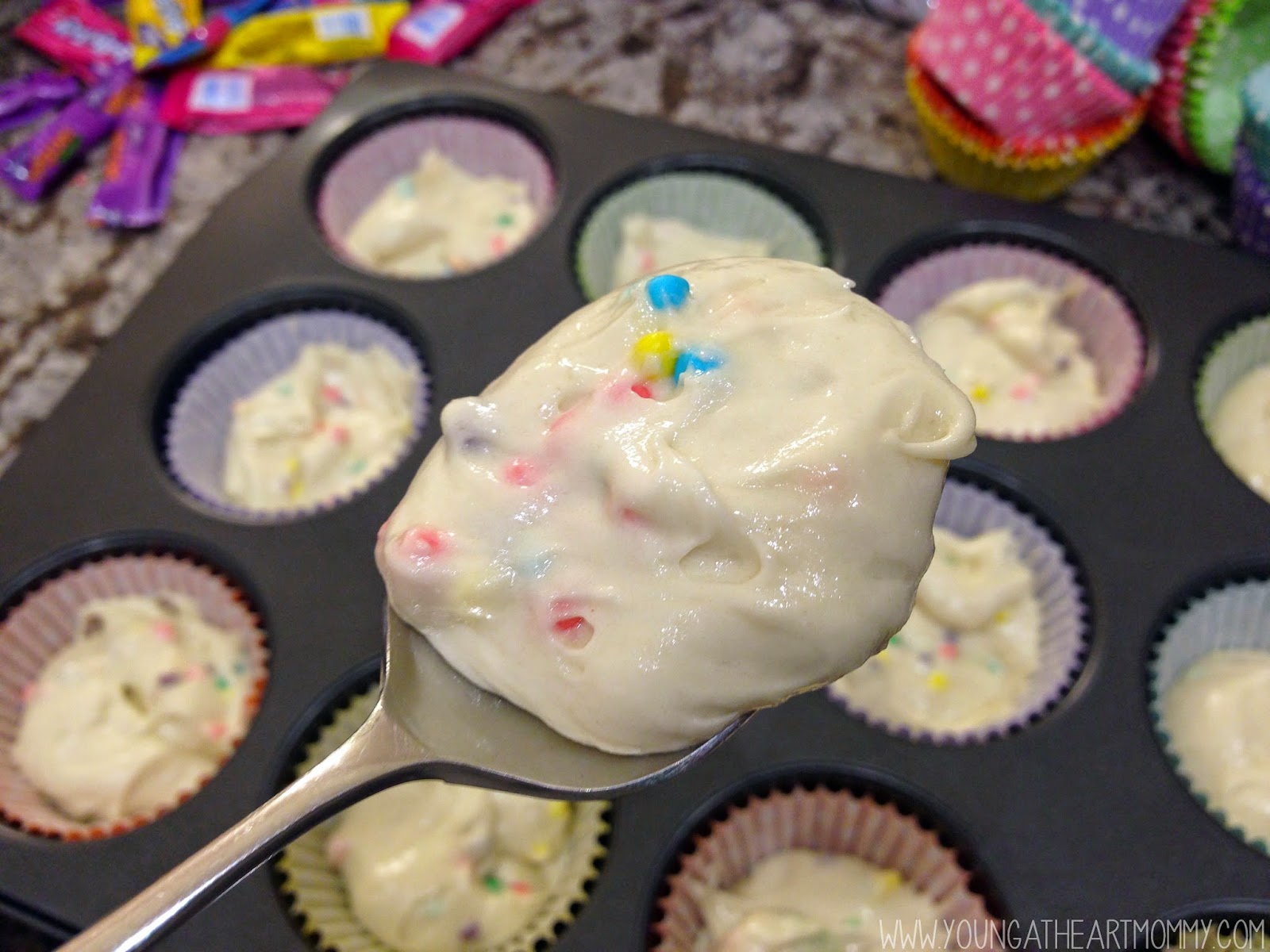 2. Line a cupcake or muffin tin with baking liners and fill them about halfway with batter. Follow the provided baking instructions on the back of the cake mix box.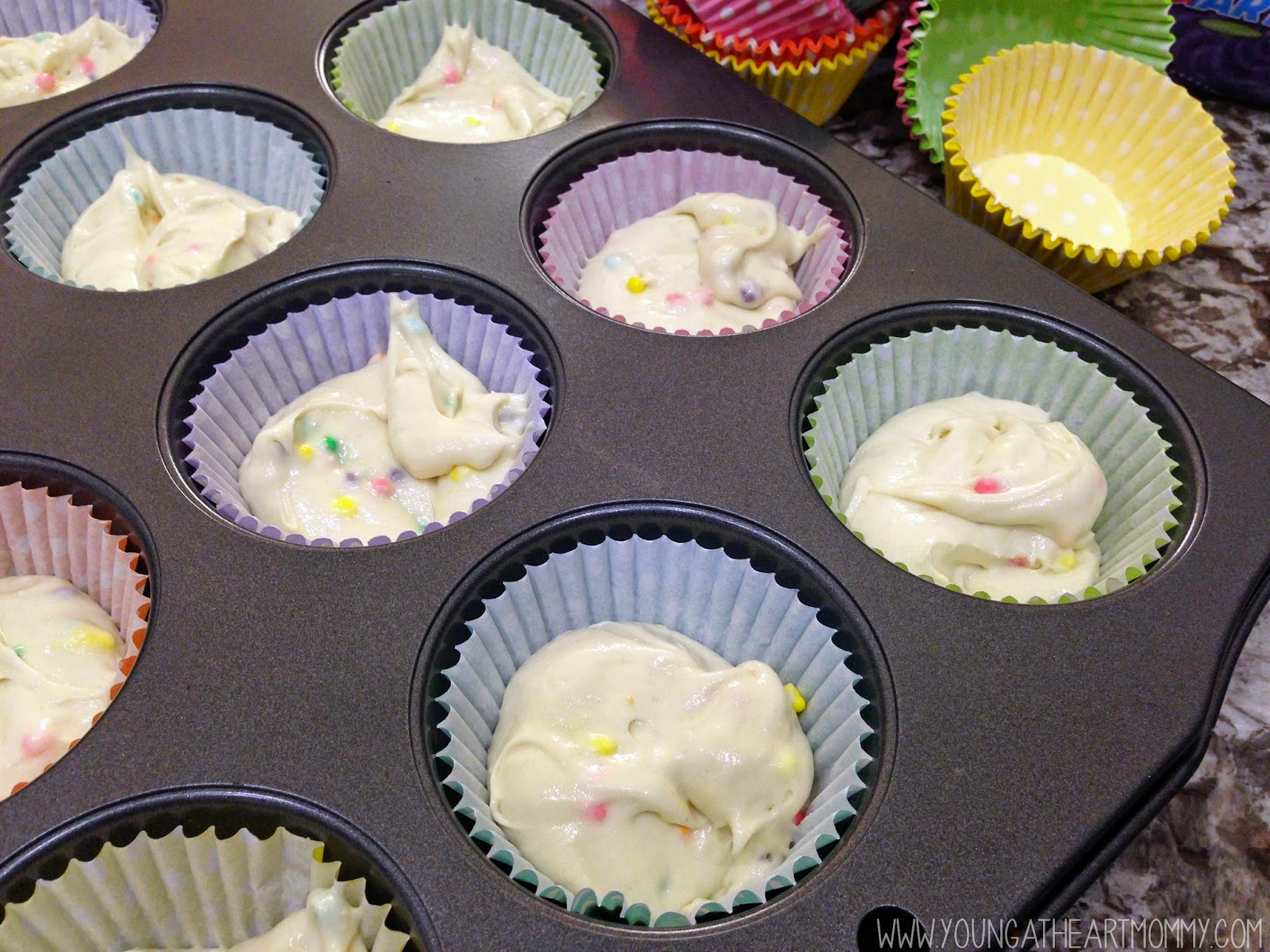 3. Once the cupcakes are cooked and cooled off you can use a pastry bag or disposable sandwich bag to pipe on the frosting. Make sure you give the frosting a bit of leverage because when the candy is added on top it will weigh it down.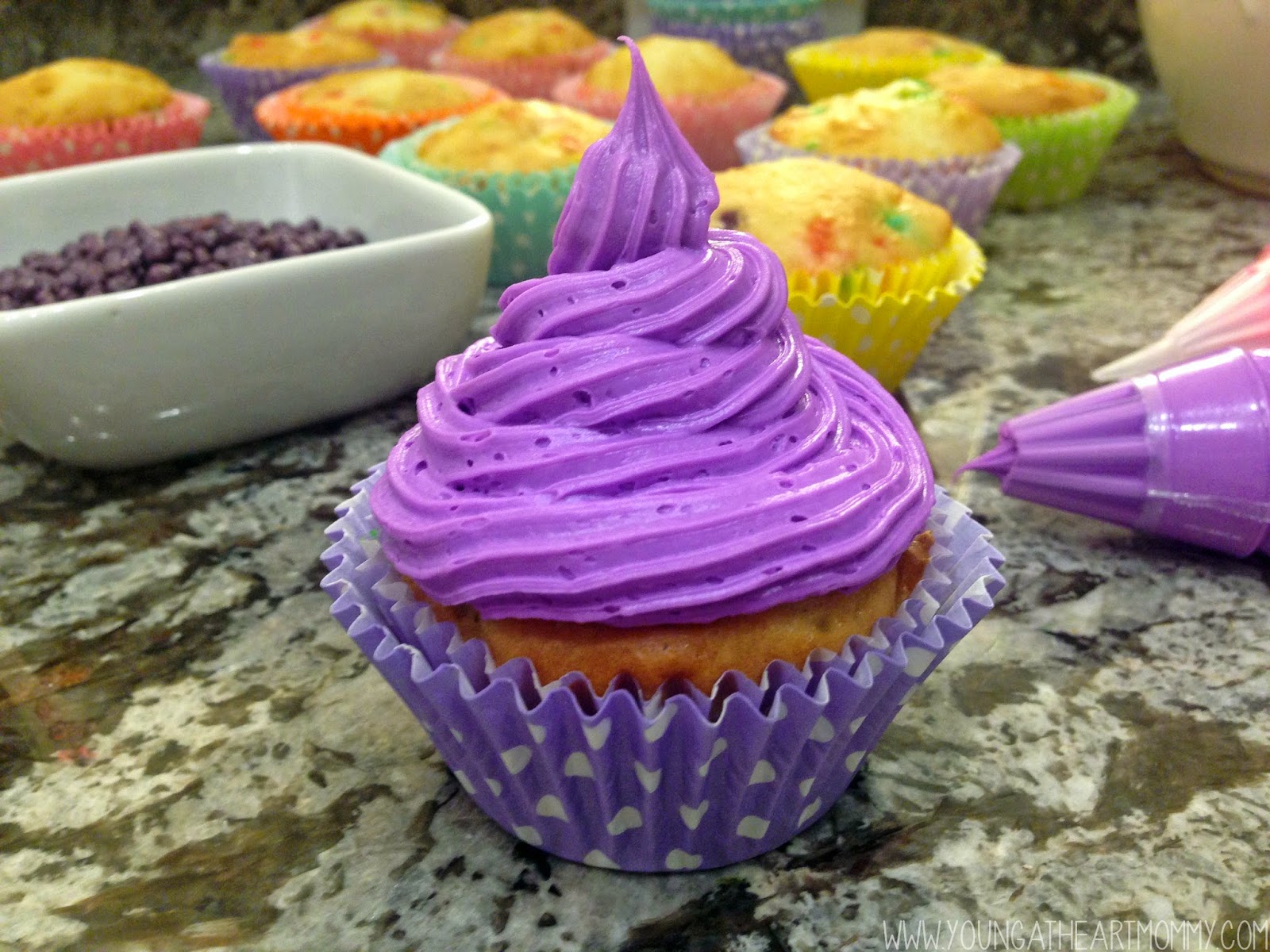 4. Carefully dip the tops of the cupcakes into a bowl of Nerds. You can also rotate the cupcake and sprinkle on the candy if you feel it isn't sticking as well. Give it a tiny shake to ensure any excess falls off.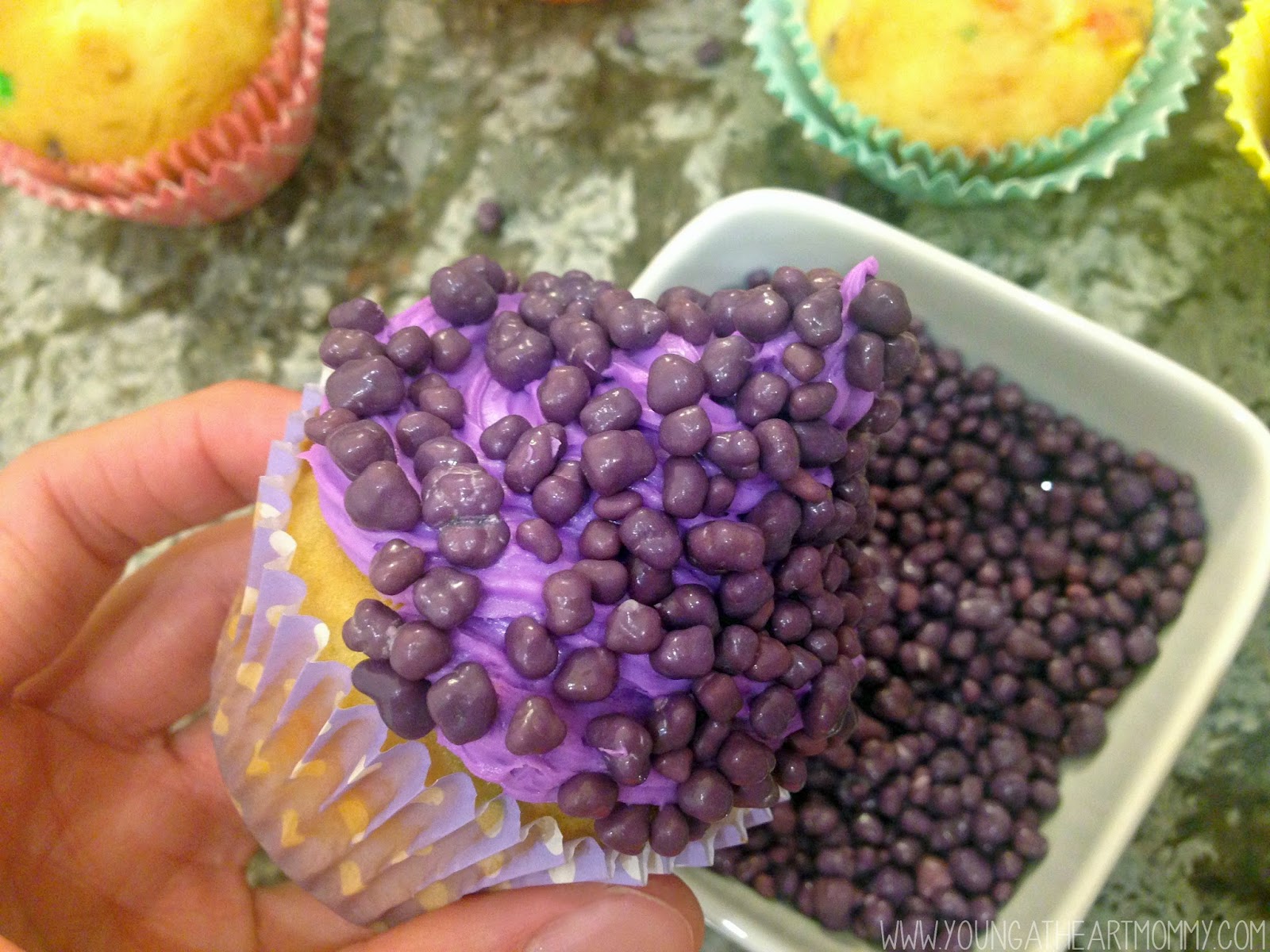 5. For the monster's eyeballs you are going to take either Sweet Tarts or Bottle Caps and attach a small candy eyeball in the center using a dab of frosting.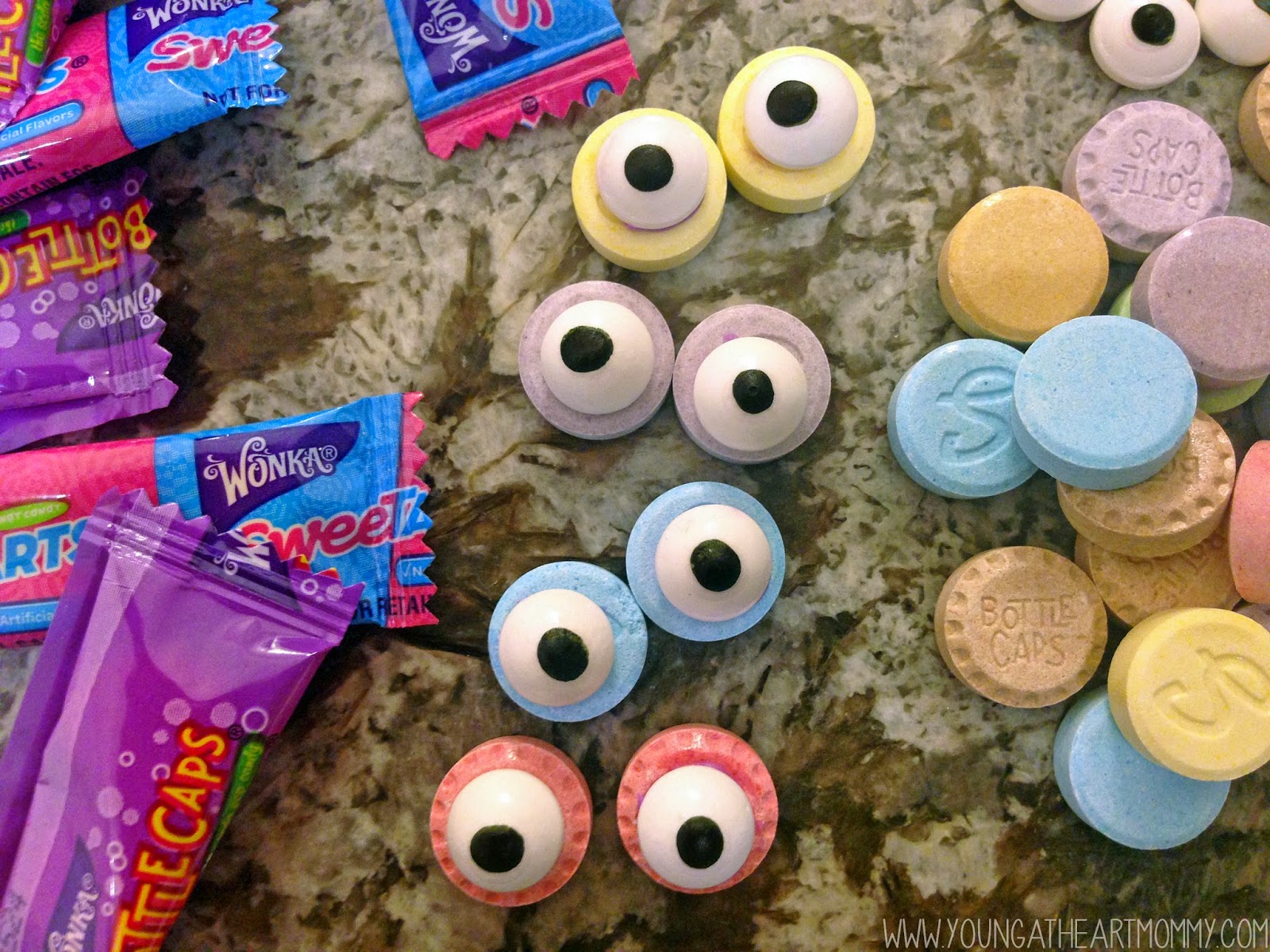 6. The monster's antennas that will be holding the eyeballs are made from Laffy Taffy and candy sticks. With clean fingers, take a piece of taffy and stretch it out. Place candy stick in the middle and trim the excess taffy, leaving about a quarter of an inch on each side. Roll taffy around the stick and smooth it out so that it is not visible through the candy.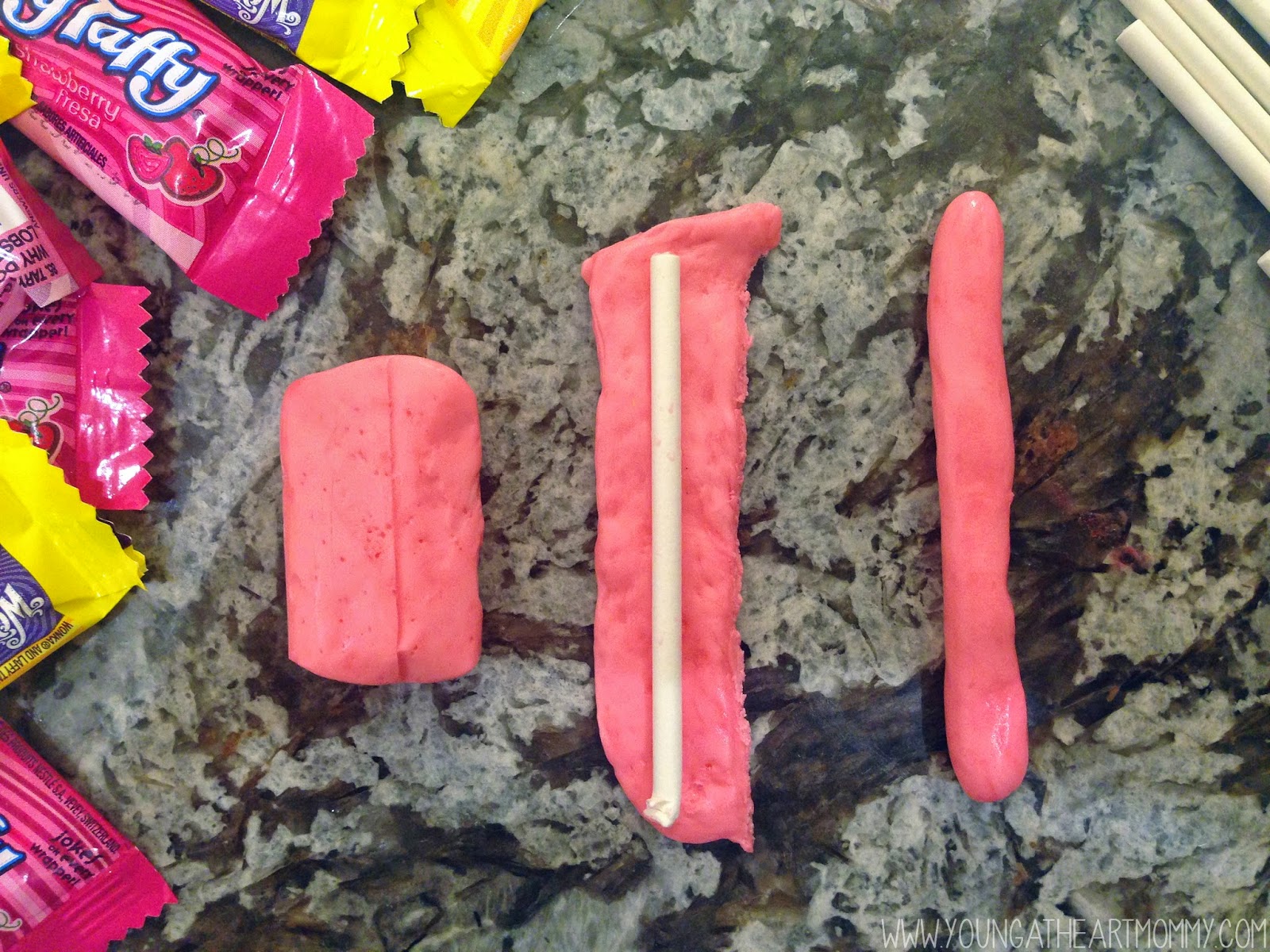 7. Using another dab of frosting attach the candy eyeballs to the tips of the antennas. Once the frosting has dried you can stick them into to the top of the cupcake and your Lumpy Bumpy Monster cupcakes are ready. Sweet. Sour. The perfect combination of flavors to tingle your taste buds!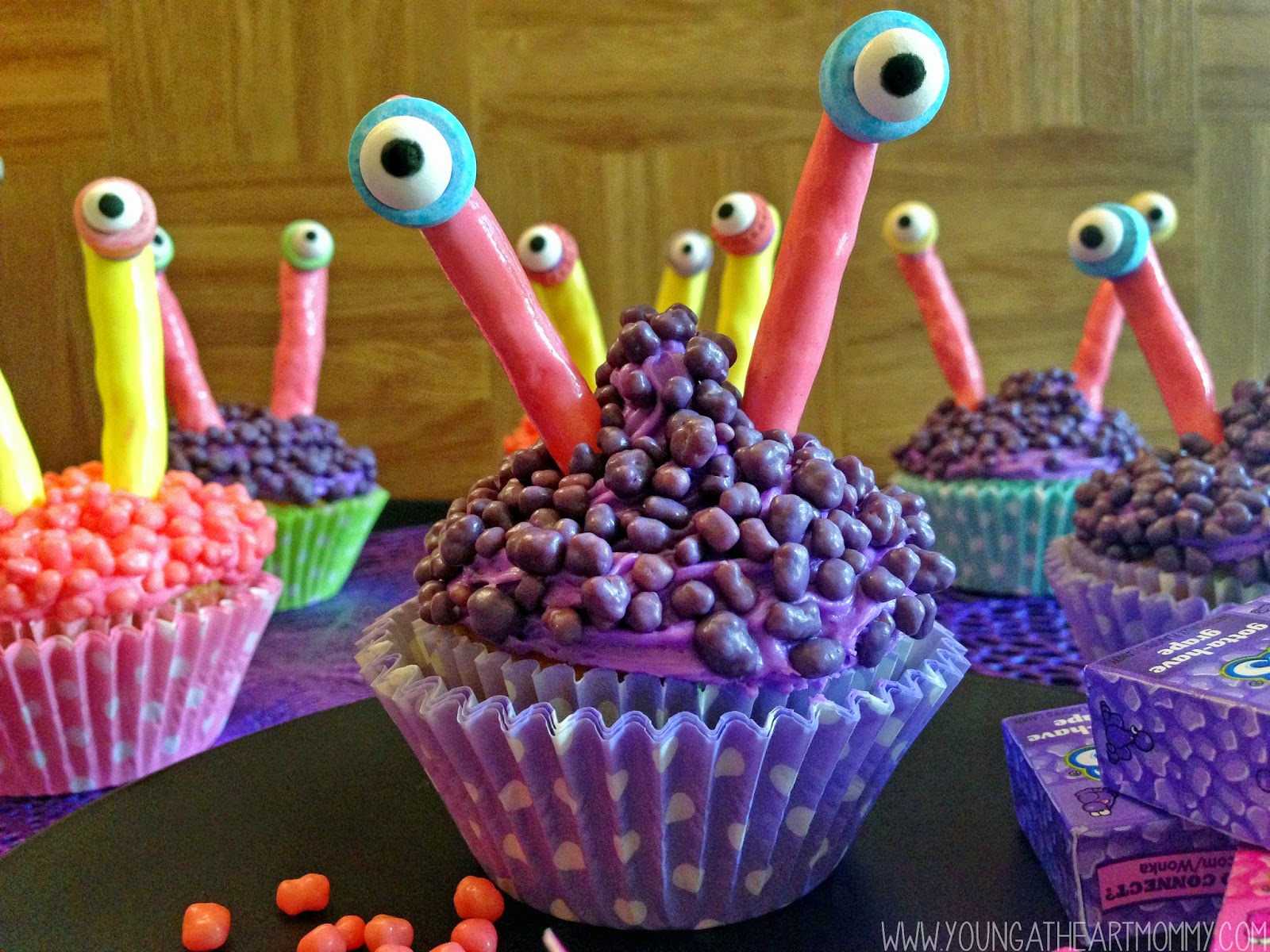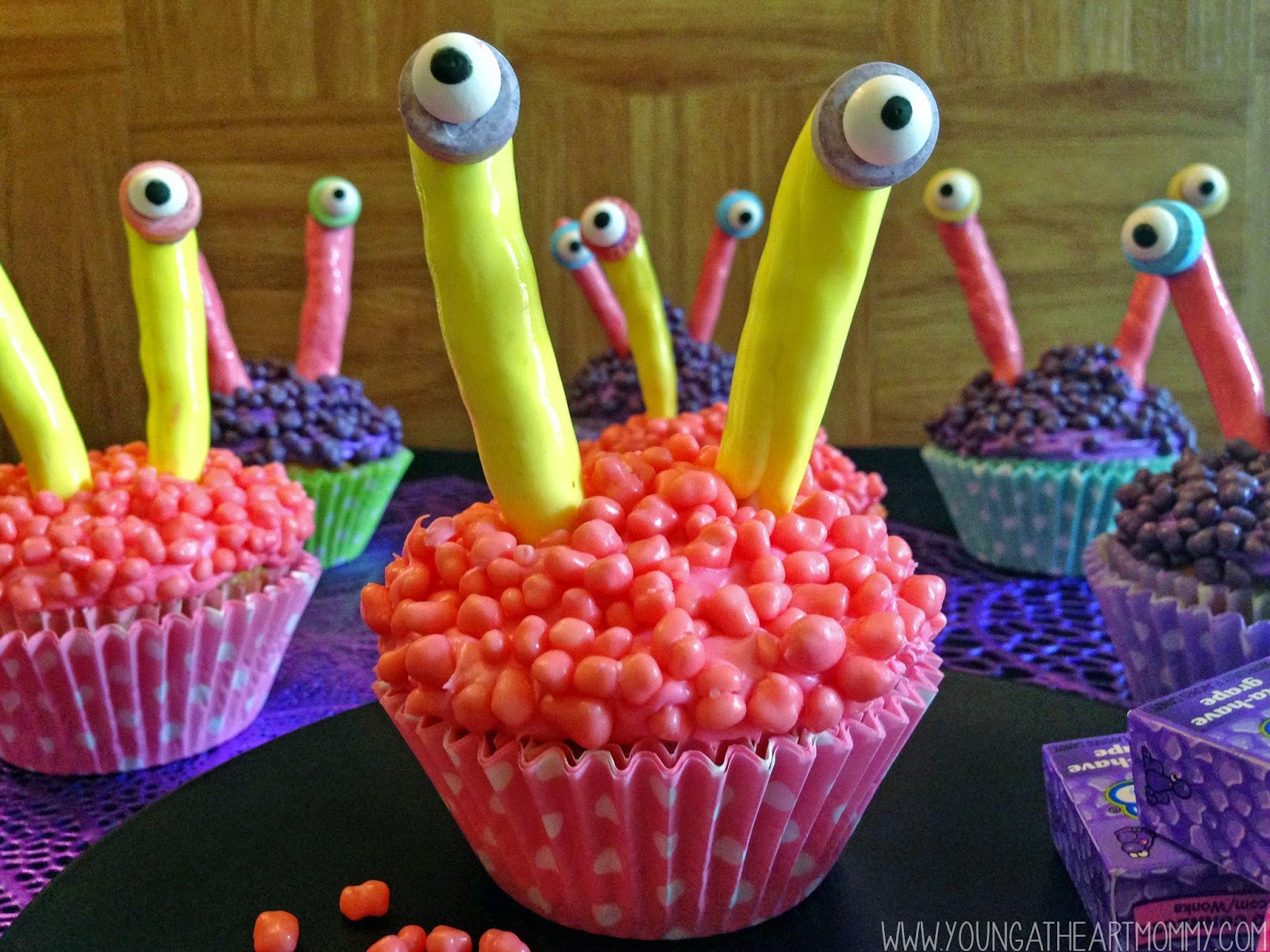 Speaking of tingling taste buds, every sweet treat needs a little bit of balance. With Halloween right around the corner I made sure to not only scope out the candy scene at Walmart this weekend but also the delicious DiGiorno pizza varieties. If you've ever taken one, two, or a tribe of children out on Halloween then you know pre-trick or treat fuel is necessary. What better way to fill those tummies up then with a big slice of ooey gooey pepperoni pizza accompanied by a monster cupcake. Carbs are sure to curb that unavoidable sugar rush!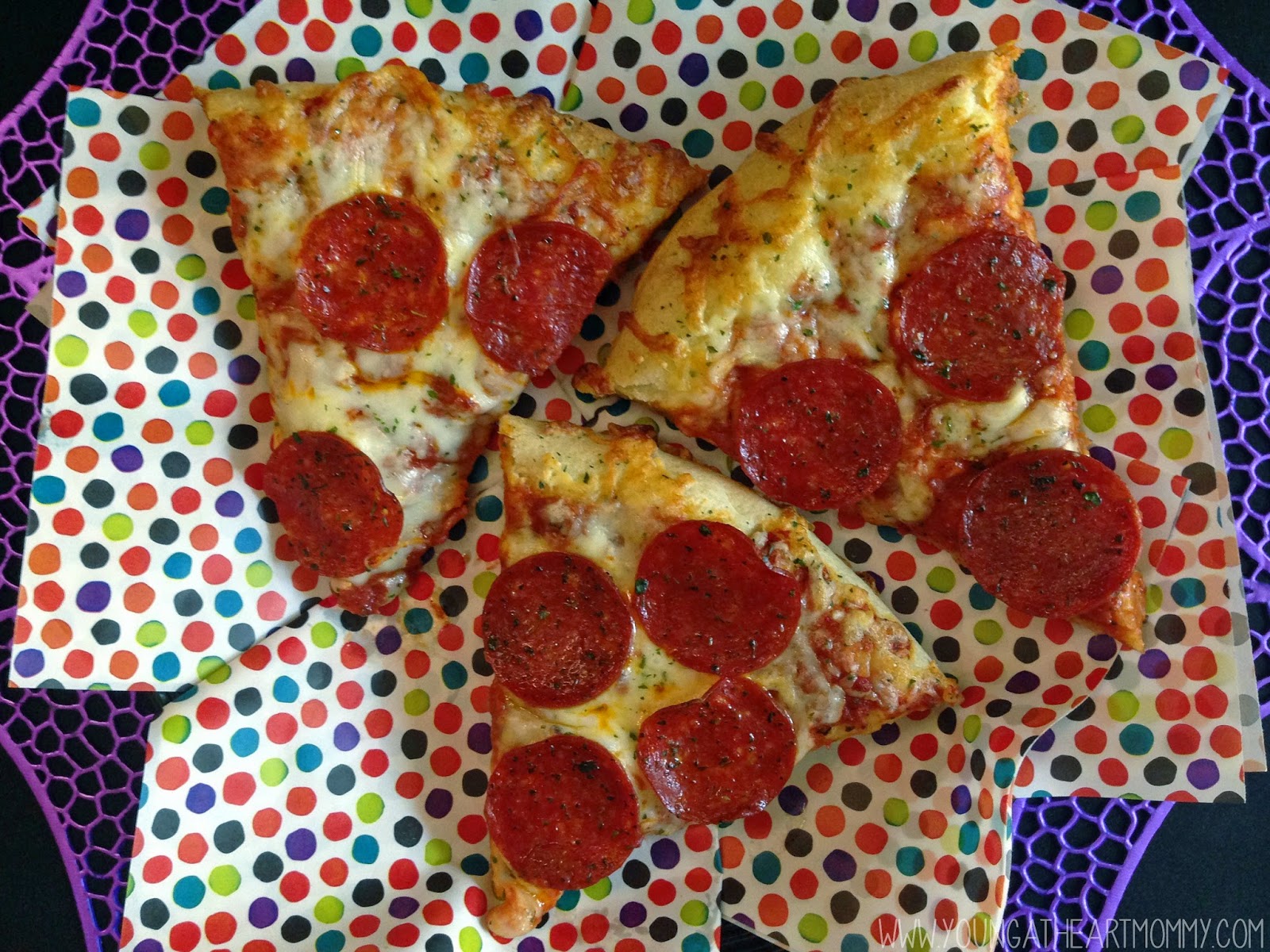 Everything needed to create this Halloween treat duo can be found at Walmart. Right now is the ideal time to stock up on candy, candy, and more candy. Keep your eyes peeled for the Wonka Mix Ups and Wonka Kiddie Carnival Chewy Mix when strolling through their huge Halloween candy selection. Also, grab a DiGiorno Original Rising Crust Pepperoni in the freezer section to fuel your little goblins before the big night.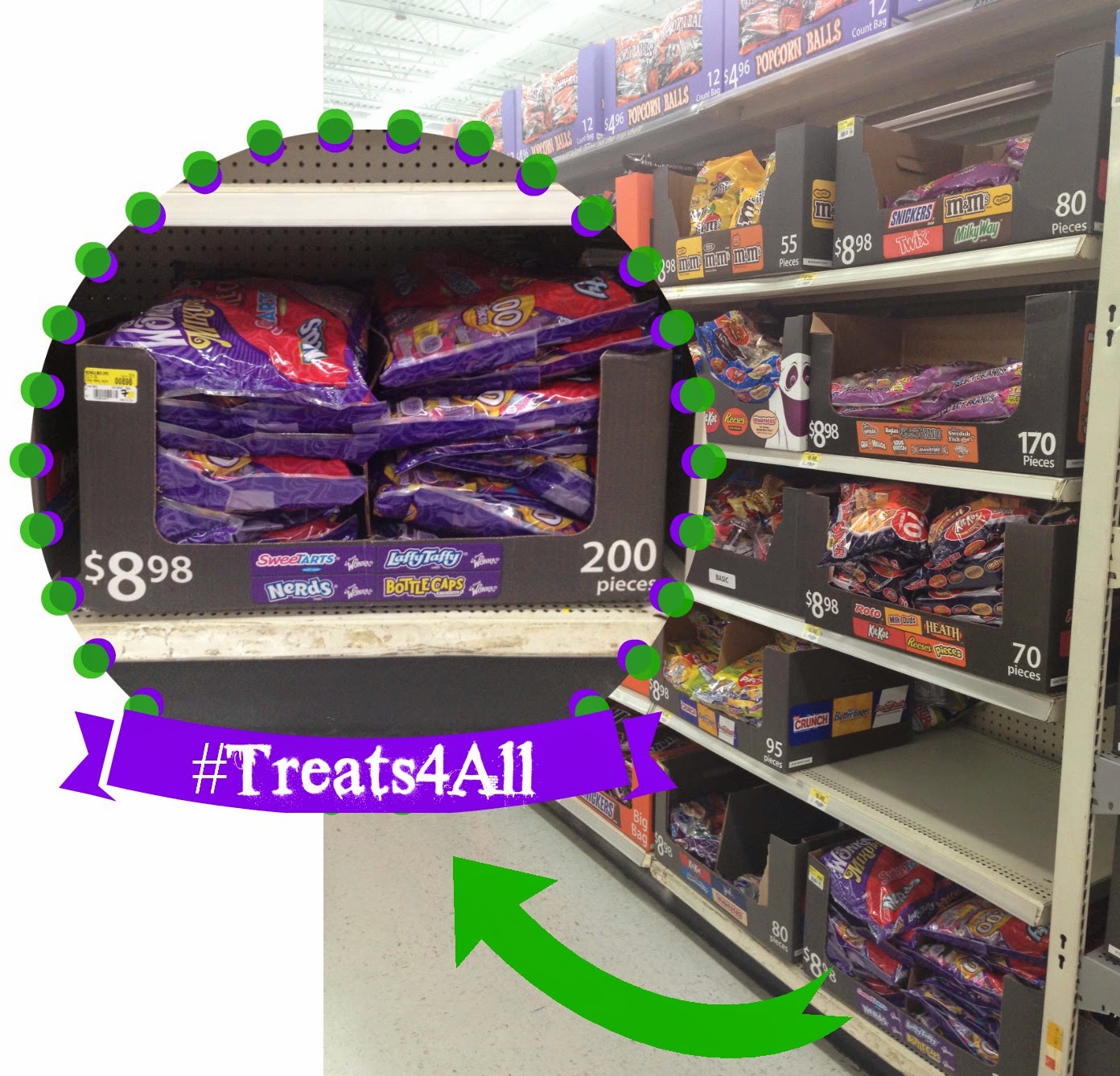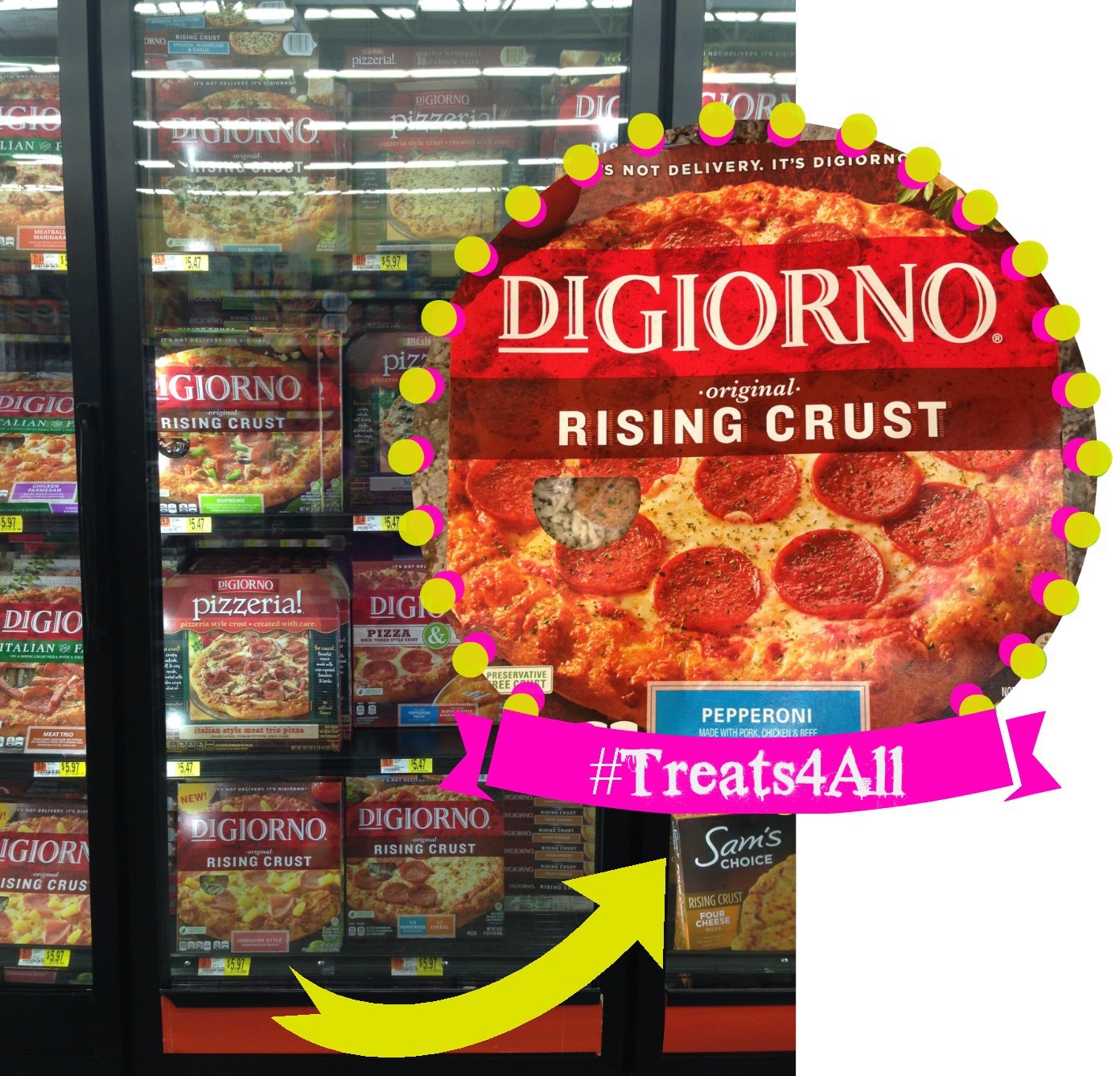 Take a quick look at how easy it is to assemble these Lumpy Bumpy Monster Candy Cupcakes!
What kind of fun Halloween themed treats are you putting together in your kitchen this month?