Disclosure: I received the products mentioned for review purposes. I am not being compensated and all opinions are my own.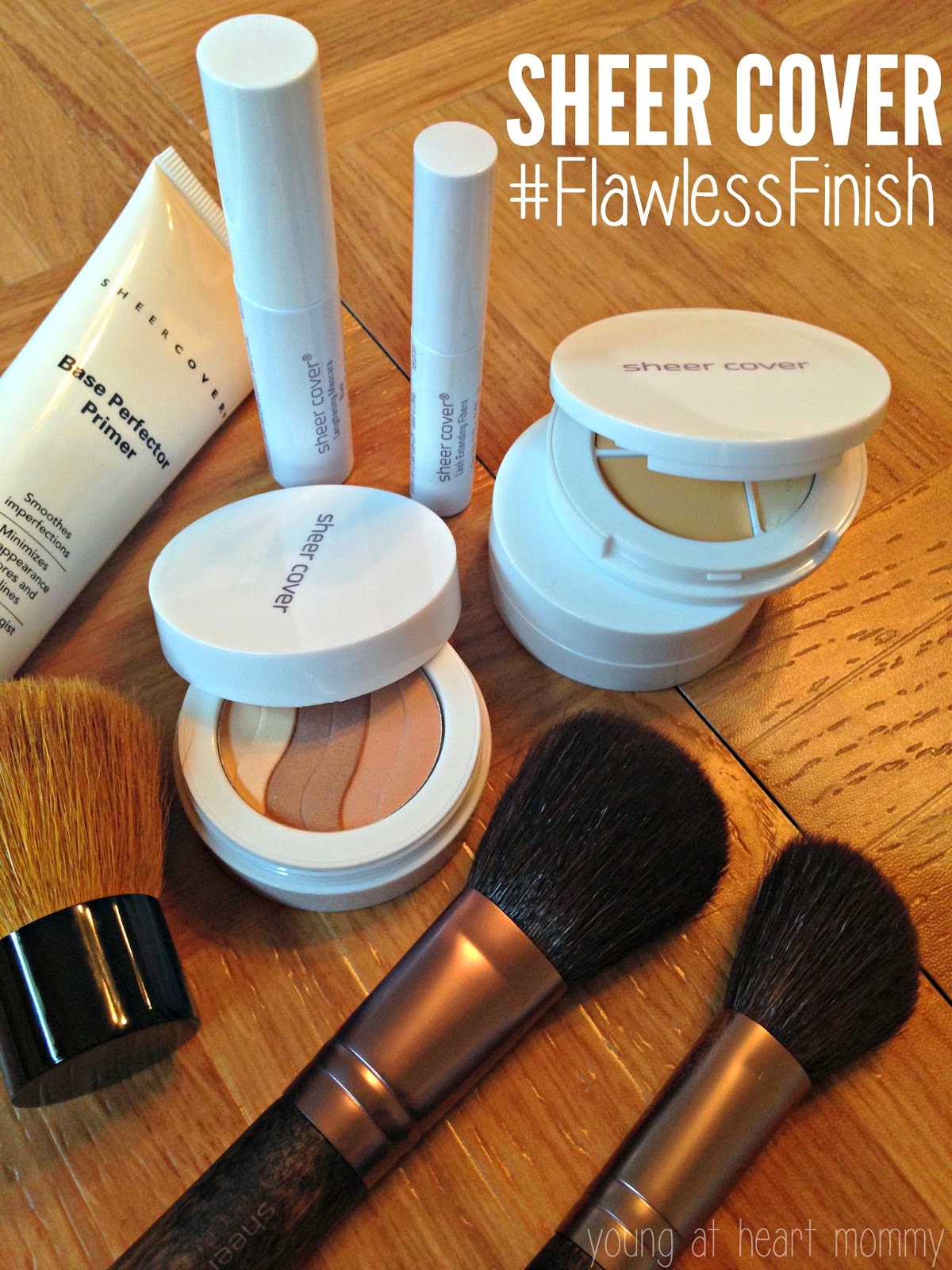 When it comes to my makeup routine I find products I love, stick to them, and eventually that thing called a routine becomes second nature. I have been switching back and forth from liquid foundation to powder for the past 6 years or so. But if there is one formula I have never grown to love it's mineral. While it's much lighter than your typical foundation, I have never found one that doesn't make me look older than I actually am. Most tend to accentuate your fine lines, dry areas, and make your complexion dull. At least that is the experience I have had in the past and I have tried several brands from high end to drugstore. I really do want to fall in love with mineral foundation because using liquid can be a bit time consuming. I am just waiting for one to sweep me off my feet!

I was recently give the opportunity to try Sheer Cover Studio cosmetics which is known for their mineral makeup kits. Could this brand change my views on mineral makeup? Only one way to find out. Here is a detailed looked at what I tried out.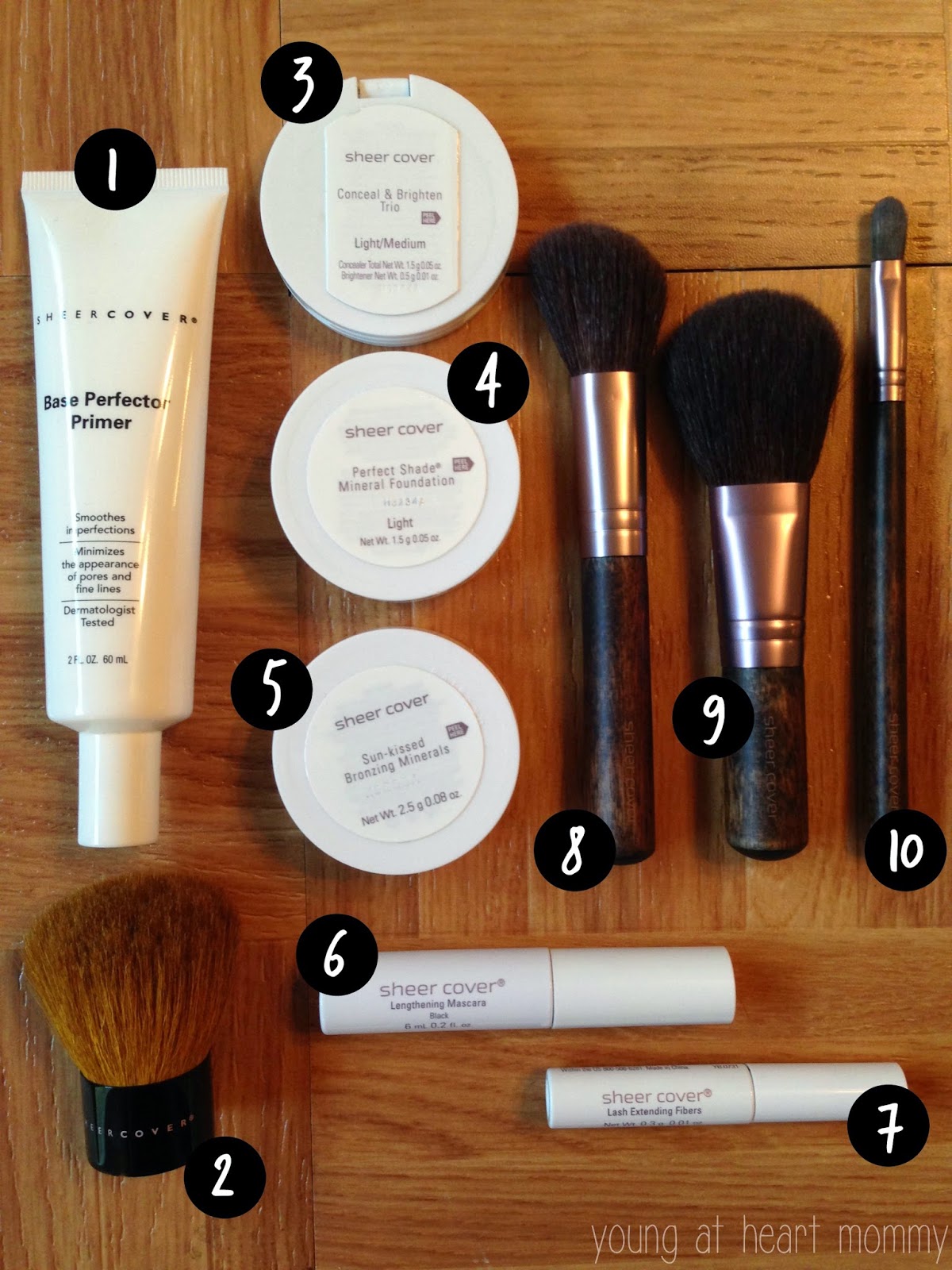 1. Easy Base Protector Primer
2. Mini Kabuki Brush
3. Conceal & Brighten Trio
4. Perfect Shade Mineral Foundation (Light)
5. Sun Kissed Bronzing Minerals
6. Lengthening Mascara
7. Lash Extending Fibers
8. Blush Brush
9. Foundation Brush
10. Concealer Brush
So here we are, I decided to go all out and try to utilize every product I was sent. This included the bronzer which I have zero experience with. I mean look how pale I am. Could I really pull of a bronzer or even manage to contour? I stepped out of my comfort zone and did my best although it's barely noticeable. Overall I liked the finish. The coverage was light but buildable. It didn't make my skin oily and the color match was spot on. But what impressed me the most was the concealer. As fair as I am my dark circles always come through regardless of how well I conceal. I didn't have this problem with Sheer Cover. It concealed, stayed put, and made my eyes pop. That alone got me really excited because I have gone through over a dozen concealers trying to find the right one.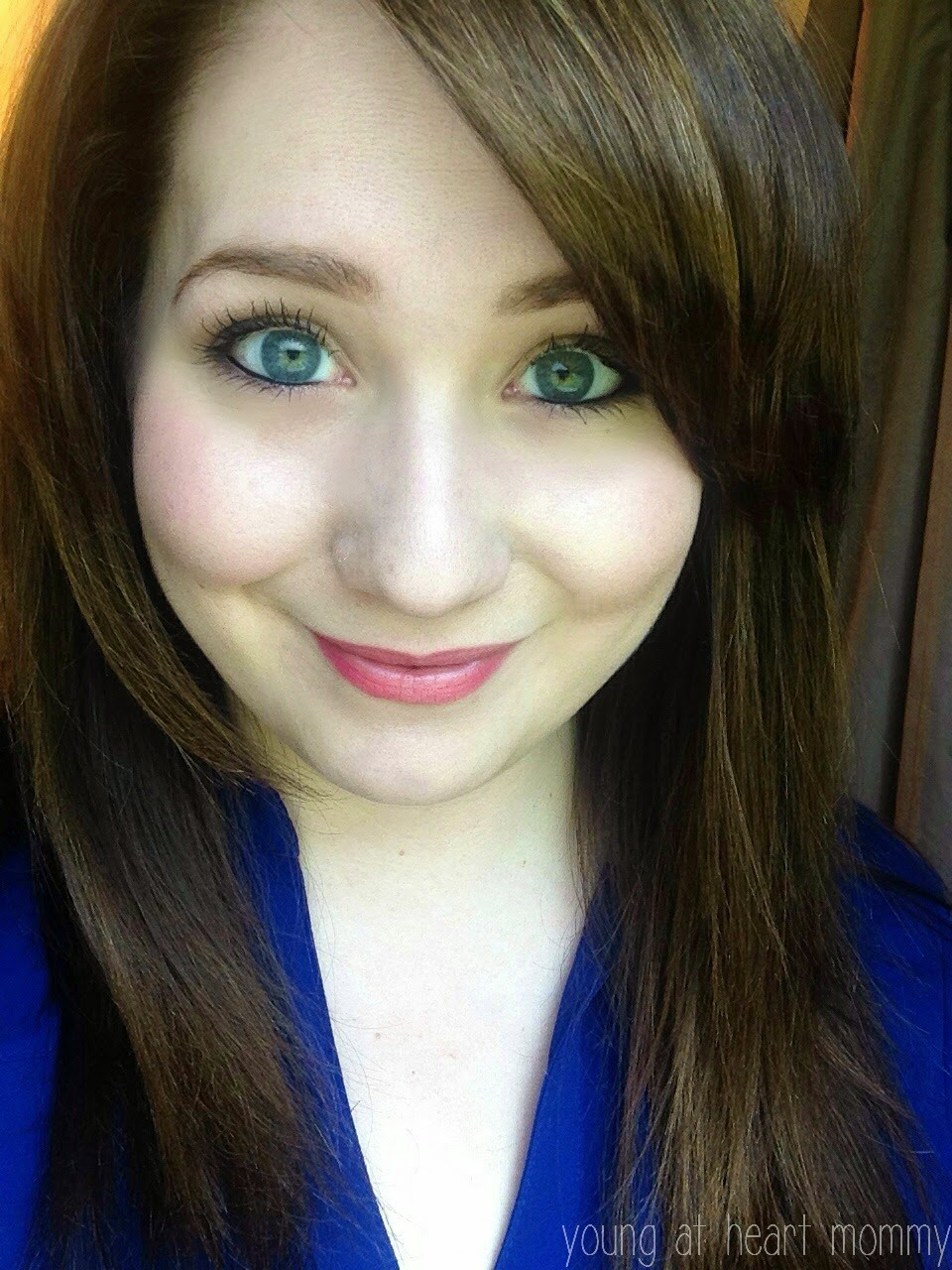 While the mineral foundation itself is silky and the application is effortless, I think that some of the credit should go to the Base Perfector Primer. It makes your pores disappear and creates a soft canvas for applying your makeup. In my opinion a good primer is a must have whether you are wearing powder, liquid, or mineral foundation. It makes such a difference and this smoothed out my imperfections very well.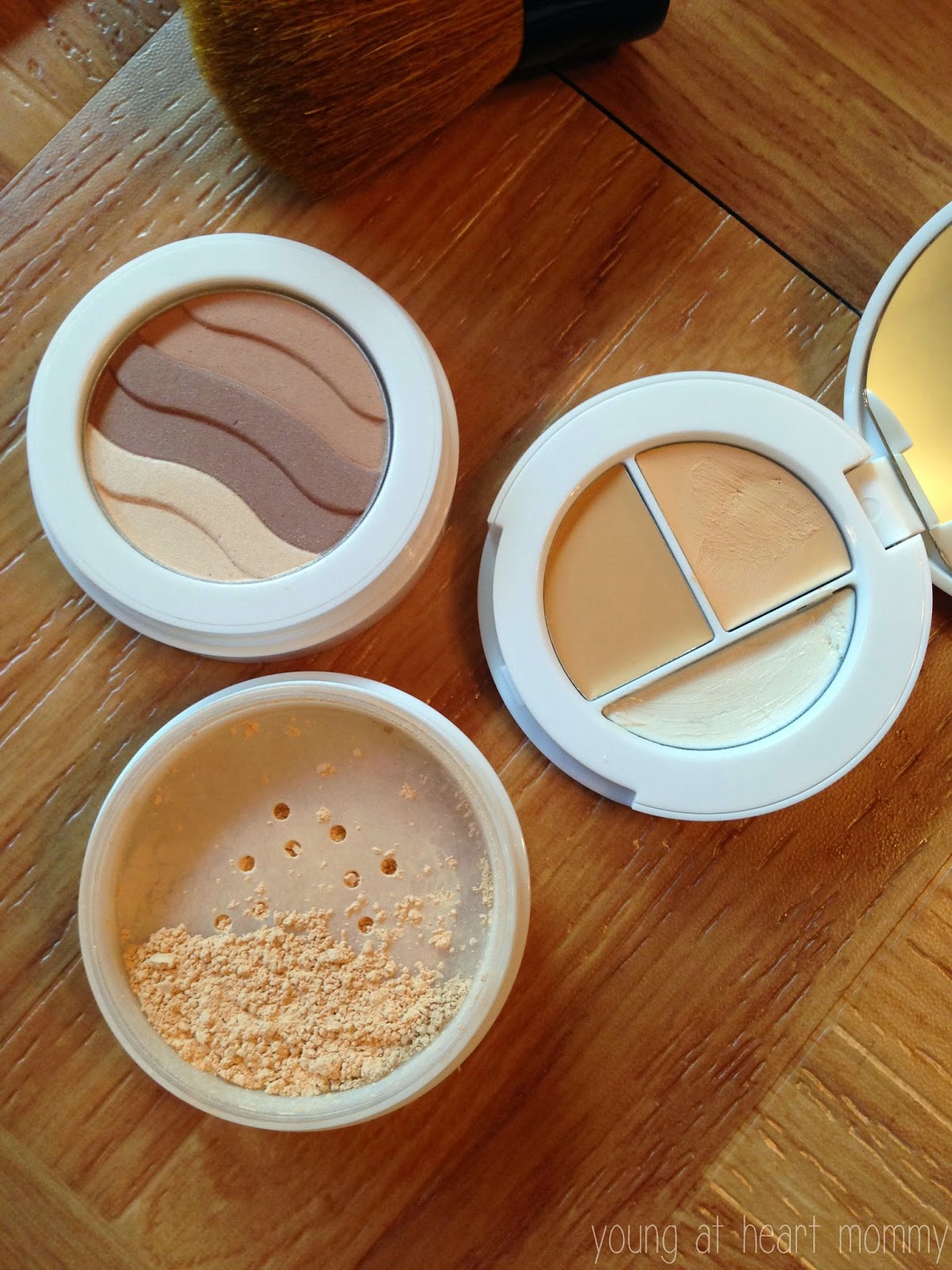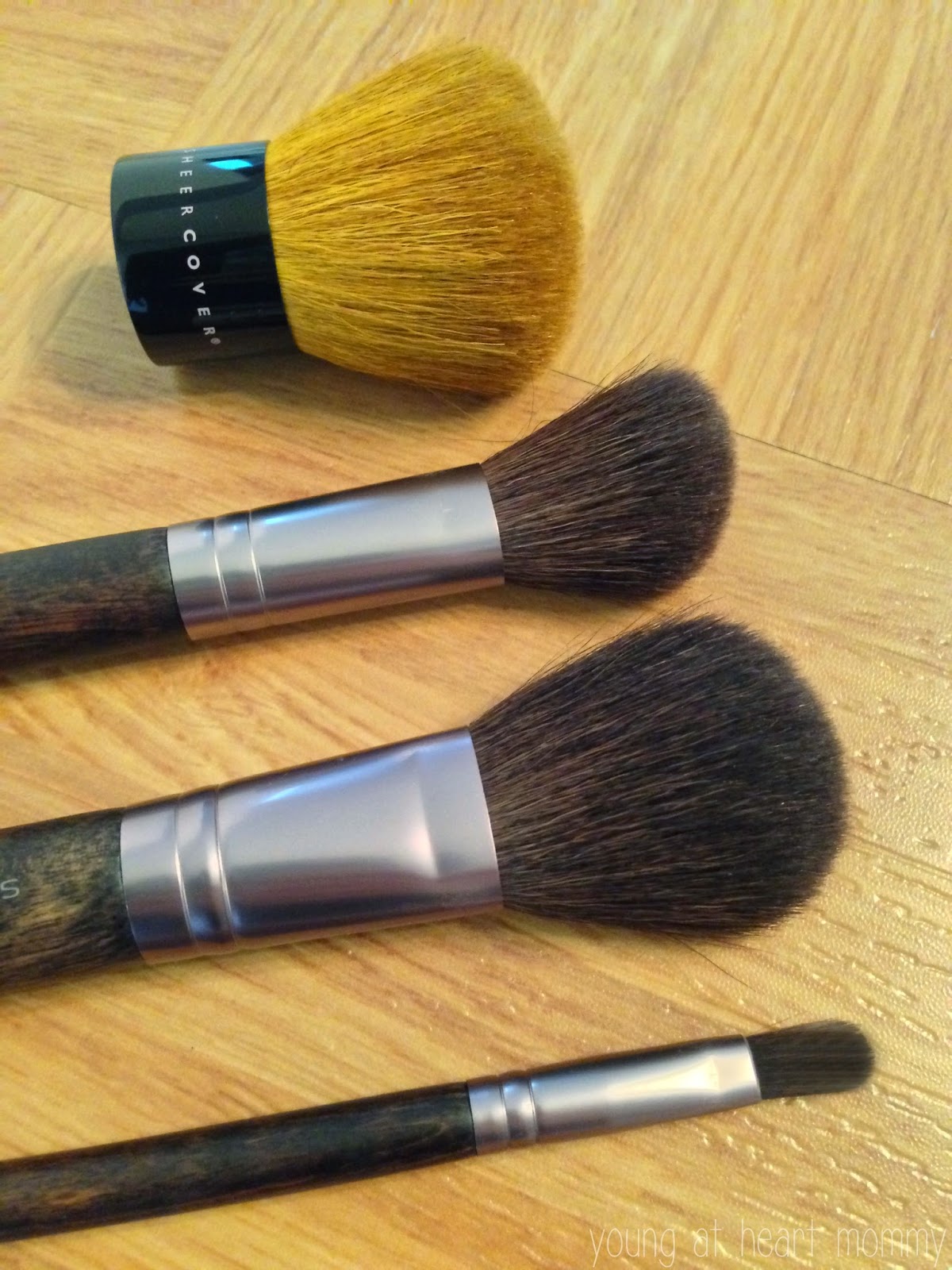 The only two products that I still am on the fence about are the Lash Extending Fibers and the Lengthening Mascara. I had a hard time getting these two to work together. The mascara on its own is manageable but I could not get the fibers to stick to my lashes. I tried applying them before and after the mascara to see it if made a difference and it didn't. You can even see in the picture that my lashes are there but they aren't full, just a little longer. The more I applied afterwards the stranger my lashes looked. It was also like I had a daddy long legs stuck to my eyelid! It was a strange look to say the least. I have been playing around with them and hopefully I can figure out the best application.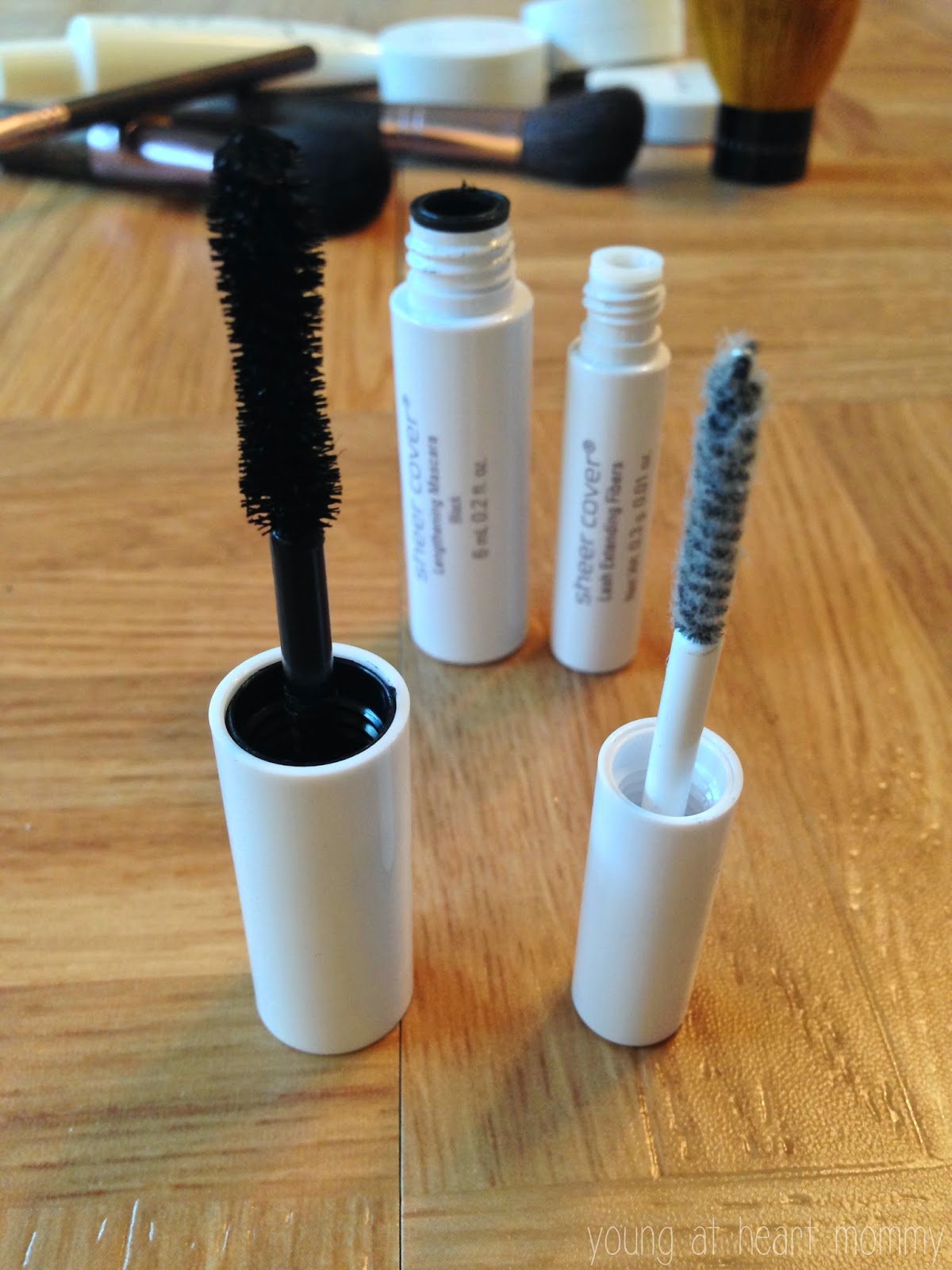 For the most part I really did enjoy using the Sheer Cover Studio products. It was nice to take a break away from a heavier foundation. The application was easy, coverage was flawless, and the longevity was impressive. Would I purchase it? I probably would, especially during the Summer because it's light enough to be worn in the heat. Another thing for all of my fellow fair friends, it doesn't oxidize! Overall, Sheer Cover has something good going for them and I am looking forward to continuing using their products.
Stay connected with Sheer Cover Studio but following along on Facebook and Twitter. Also, enter the giveaway hosted by Modern Mom in which you could win Sheer Cover goodies of your own.
You could win 1 of 10 one year's worth of Sheer Cover Studio Perfect Shade® Mineral Foundation!