Disclosure: This is a sponsored post on behalf of Global Influence.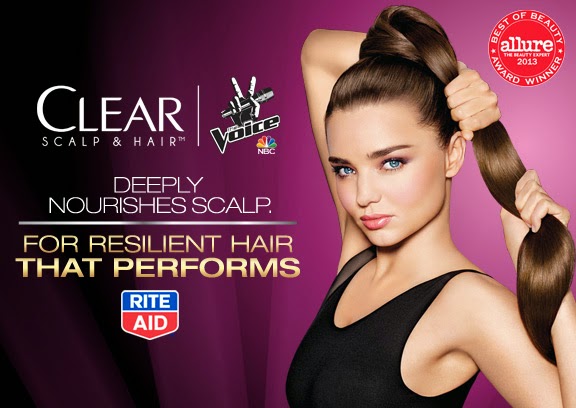 At one point in our lives we have all thought we could be a singer. Whether it's driving to work, in the shower, or folding laundry – I am more than guilty of belting out a not so pleasant rendition of my favorite song. While it's nice to pretend that I have the voice of an angel, I know that in reality I could kill a bird with my high pitched notes. Even though singing isn't my forte I still enjoy watching others showcase their talent. In a few months the 7th season of The Voice will begin and I cannot wait to see the performances.

I am a huge fan of the majority of the judges on the show, especially Adam Levine. But what's even more exciting is that Gwen Stefani will be joining the group for Season 7. She has always been one of my favorite artists and I am talking about from way back, the 90's! I love watching artists that I am fond of but I also enjoy the music, the new talent, and the catchy songs. If you are looking for a few fresh new jams for your iPod you can score 2 free downloads from The Voice when you purchase any Clear Scalp & Hair Therapy product at Rite Aid.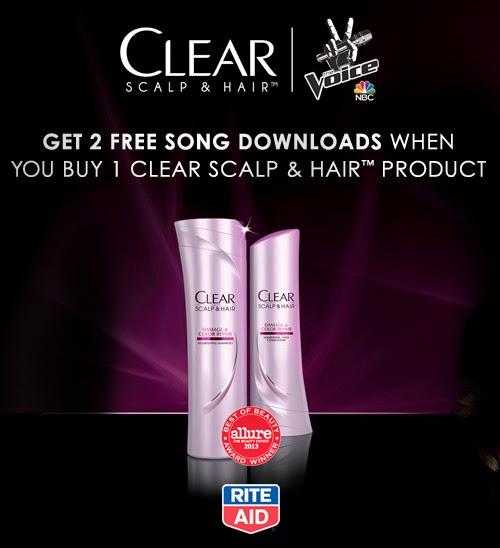 Every performer wants to look their best during the "big" performance and you can too with CLEAR SCALP & HAIR THERAPY™. Their products will give you the confidence you need to feel and look your best, singer or wannabe. CLEAR SCALP & HAIR THERAPY™ makes your hair beautiful and resilient by deeply nourishing your scalp. So what are you waiting for? Head into Rite Aid and find the CLEAR SCALP & HAIR THERAPY™ product that is right for you.
This promotion is running from 7/1/14 to 7/31/14 so don't miss out! After you make your purchase be sure to check your Rite Aid receipt for further details on how to redeem your 2 free music downloads.
Who is your favorite judge on The Voice?