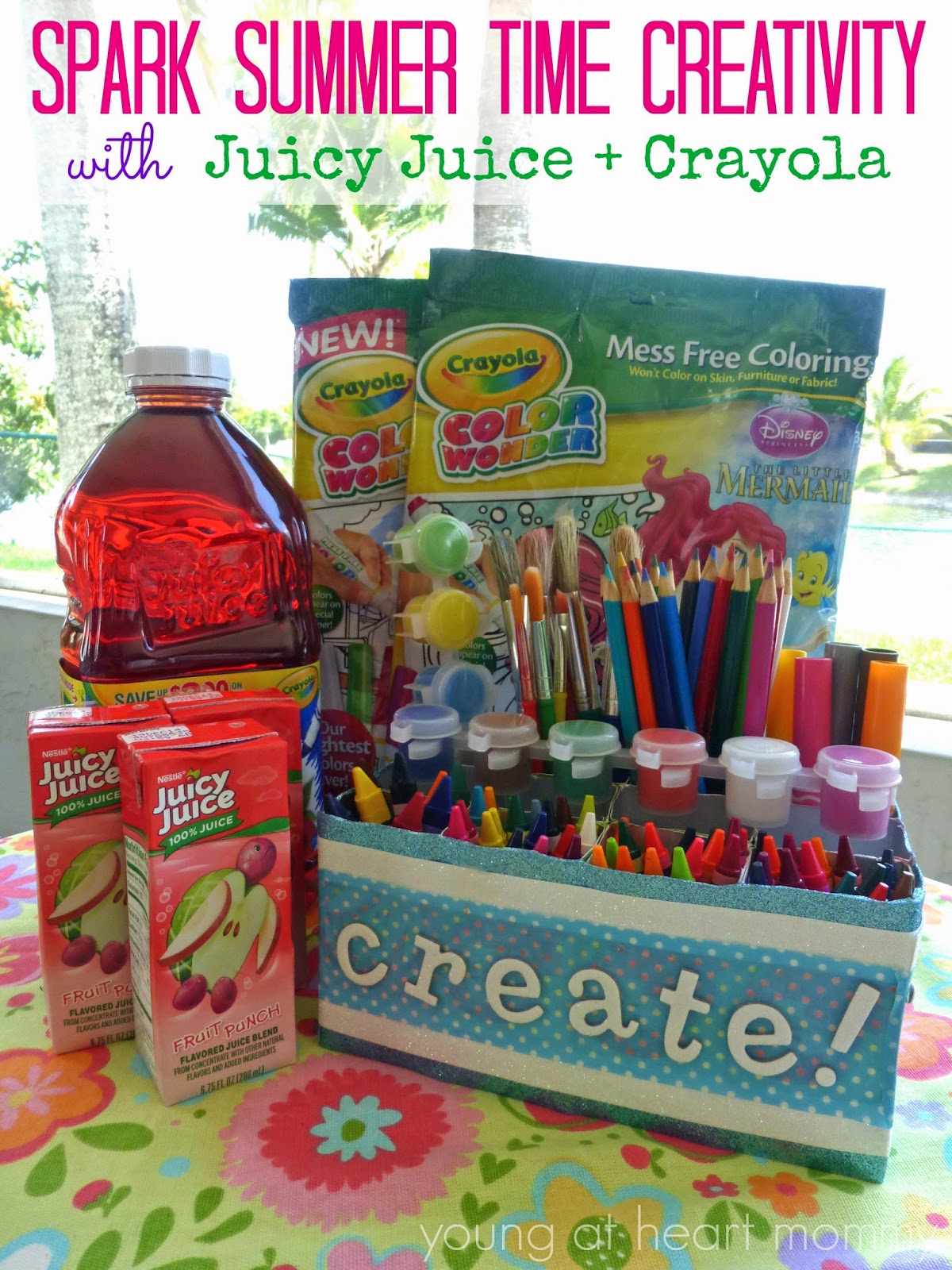 DIY Juice Box Art Caddy #UltimatePlaydate #CollectiveBias
As a parent I have always encouraged my daughter to explore activities she enjoys and those that help her grow. This includes playtime. In our home playtime is just another outlet for learning. It isn't limited but rather nurtured. Whether it's through a puppet show, crafting, dress up with our pug Chloe, or collecting stones outside for her nature collage- we are learning together. Playtime promotes creativity, imagination, and allows children to gain an understanding of the world around them. Not to mention, it's just plain old FUN. Even as an adult I find myself taking advantage of playtime. I almost forgot how entertaining it is to get a box of crayons and some white paper, drawing whatever comes to mind.

During the Summer we spend a lot of time outdoors soaking up the sun rays and hosting play dates with friends. Not only does it give Toodie a chance to socialize with other children but it also gives me the opportunity to sit back, supervise, and blog! Before school lets out I have already started my "Summer Fun" stockpile. So far it includes plenty of Juicy Juice and Crayola goodies to keep the little ones refreshed and entertained.

While shopping at Walmart this week I found specially marked Juicy Juice packages with attached coupons for $3 off select kid friendly Crayola products. These included the Crayola Color Wonder and My First Crayola products. With my coupon for $1 off two Juicy Juice products I grabbed our favorite flavors, Apple & Fruit Punch.
We go through what seems like a boat load of Juicy Juice throughout the year and the empty containers make for great DIY projects later on. Using those that I had already accumulated from past snack times I decided to make Toodie her very own art caddy to hold all of her supplies.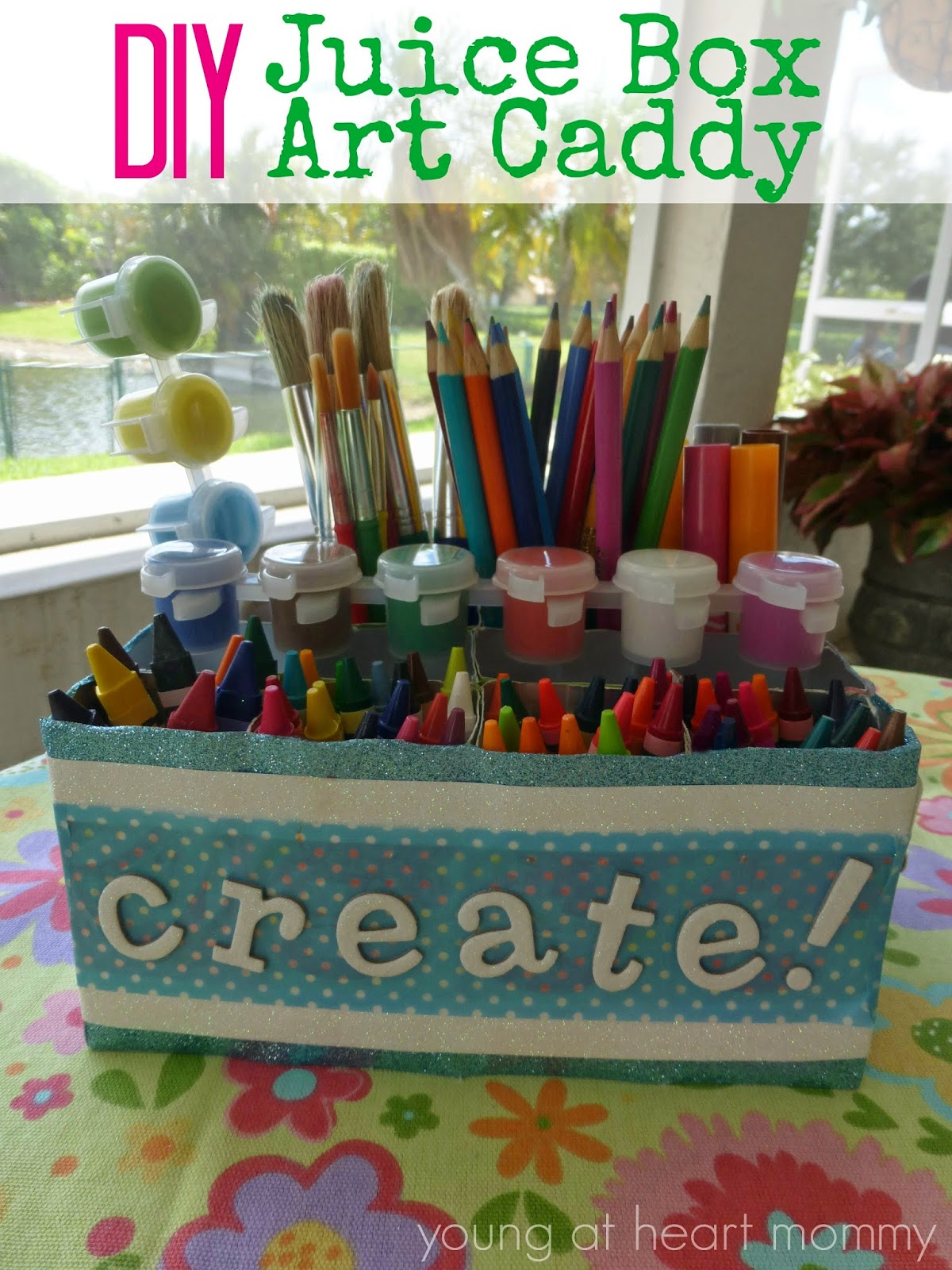 I gathered 12 empty and clean Juicy Juice box containers (one full package) and used an X-acto knife to carefully remove the lids. Cutting along the patterned line ensures that each box is cut similar in size. Edges can be trimmed and cleaned up later on.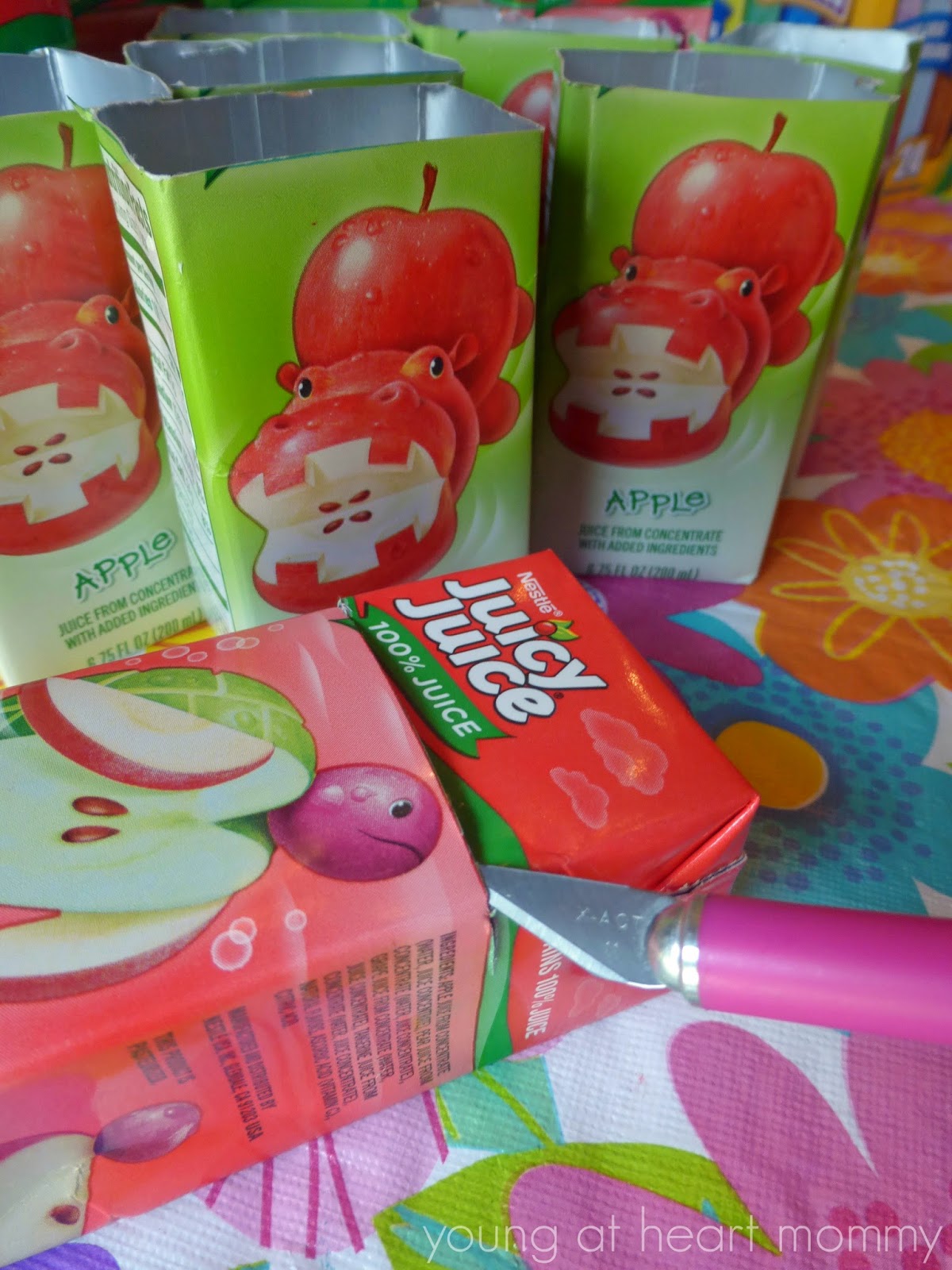 With a hot glue gun I attached the boxes together side by side.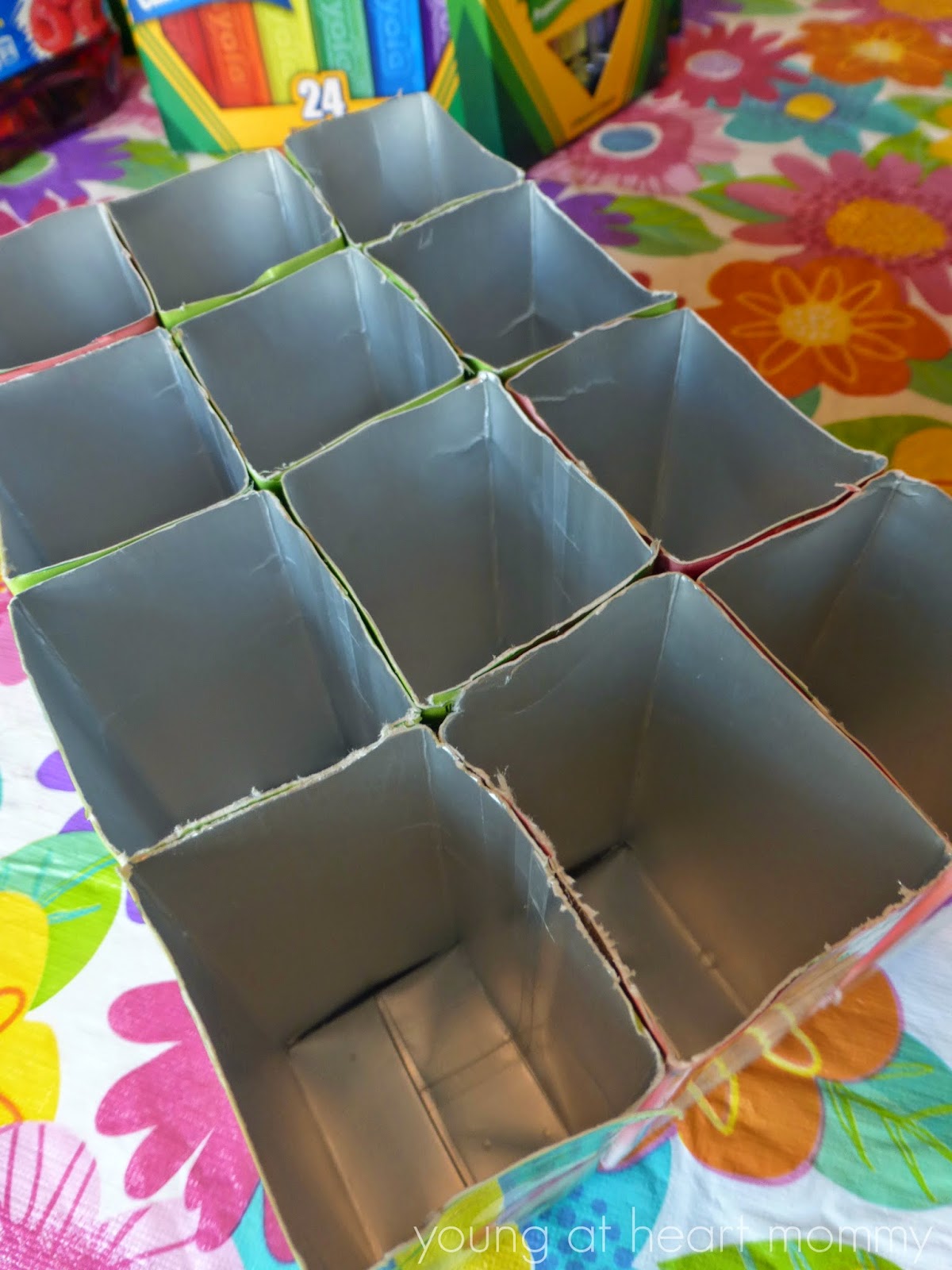 Using glittered Washi tape I lined the top and bottom halves of the caddy to cover any imperfections. To hide the rough uneven edges I folded a small piece of the tape over them.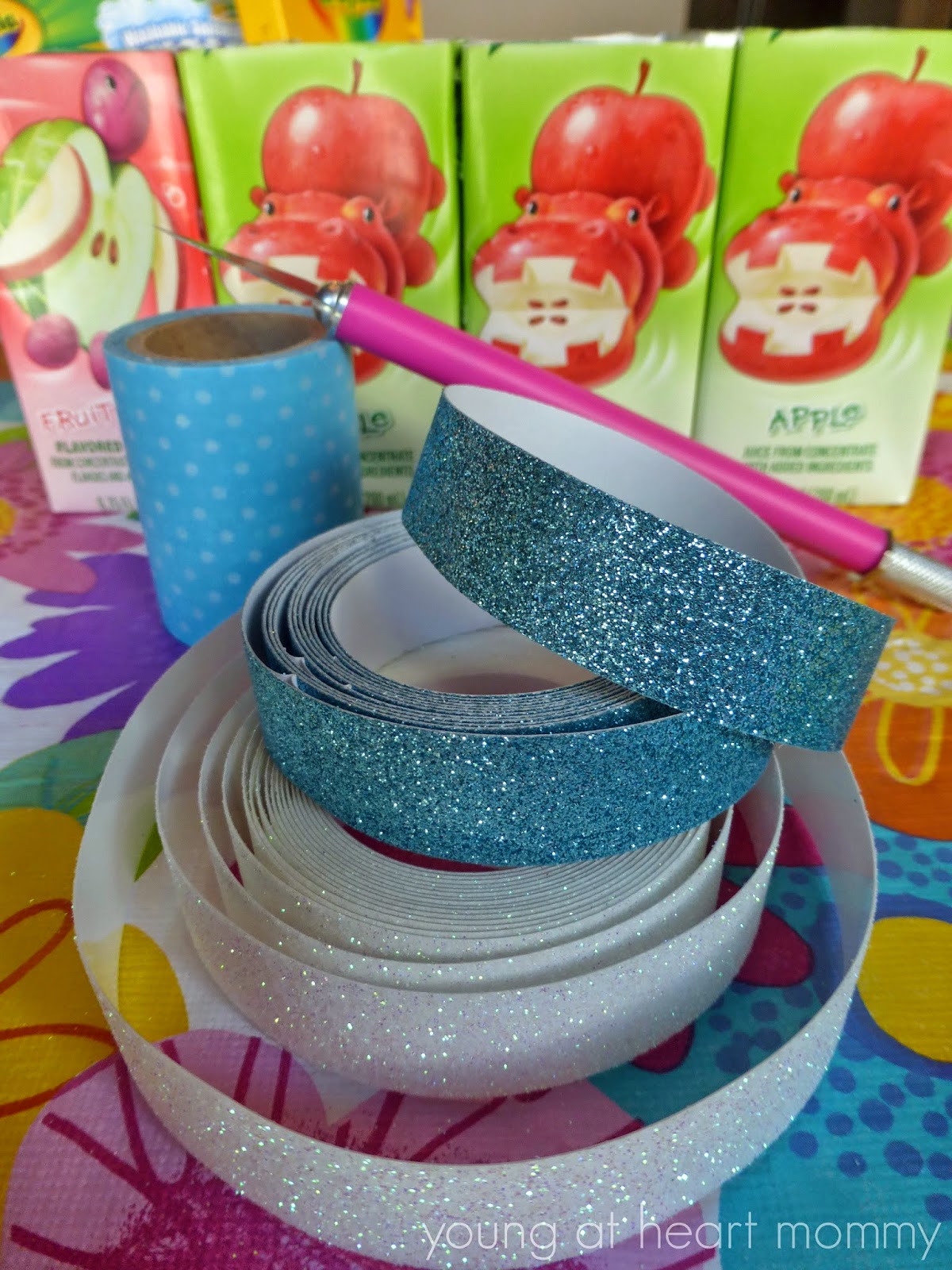 To conceal the remaining juice boxes I used a thicker patterned Washi tape and ran it along the four sides of the box.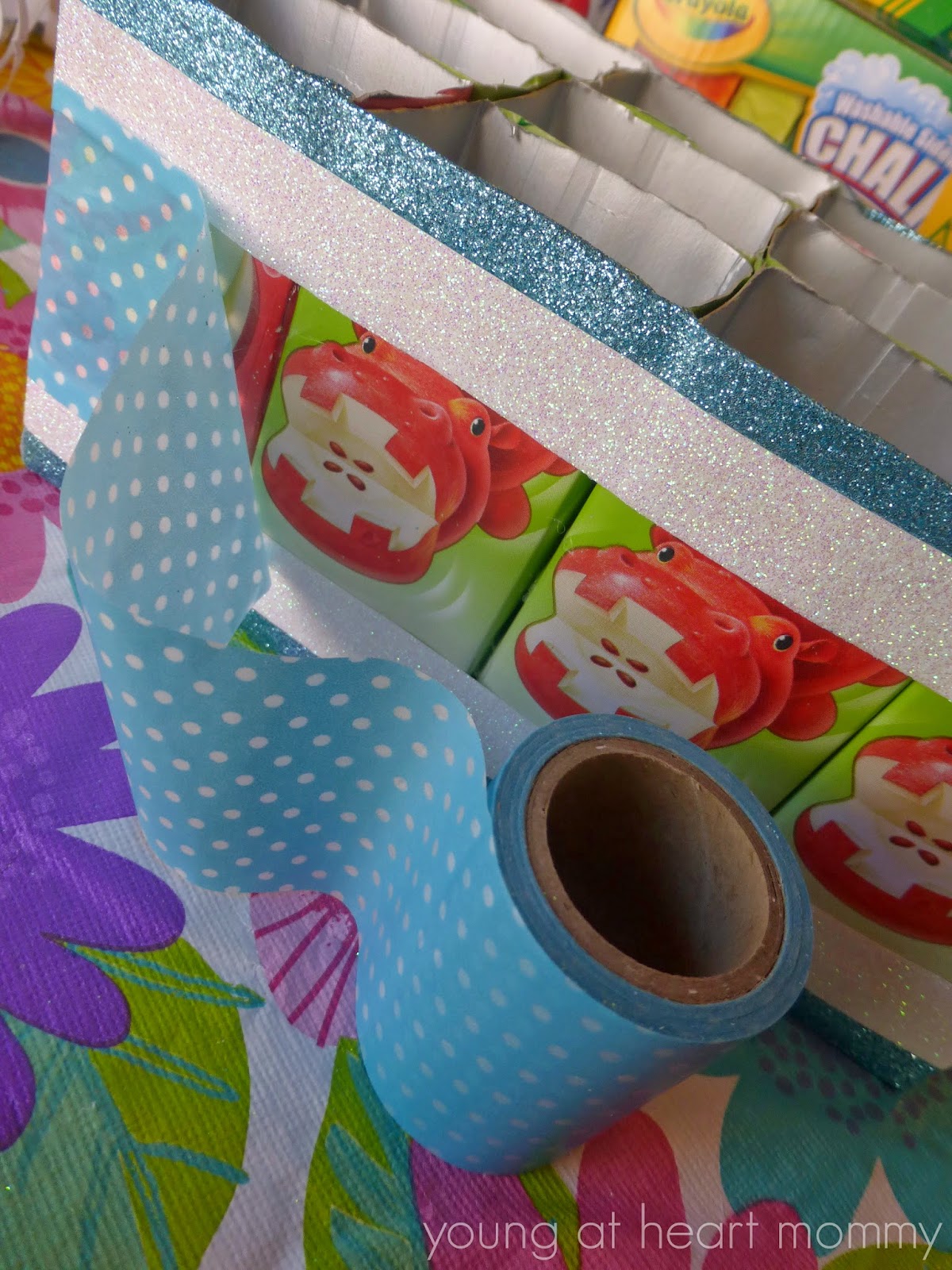 With white iridescent scrap booking stickers I added the word "create" on the front. This will be holding the tools of creativity so it only seemed appropriate! On the back I later added the word "imagine." You could add your little one's name as an alternative. Kids love anything personalized and made especially for them.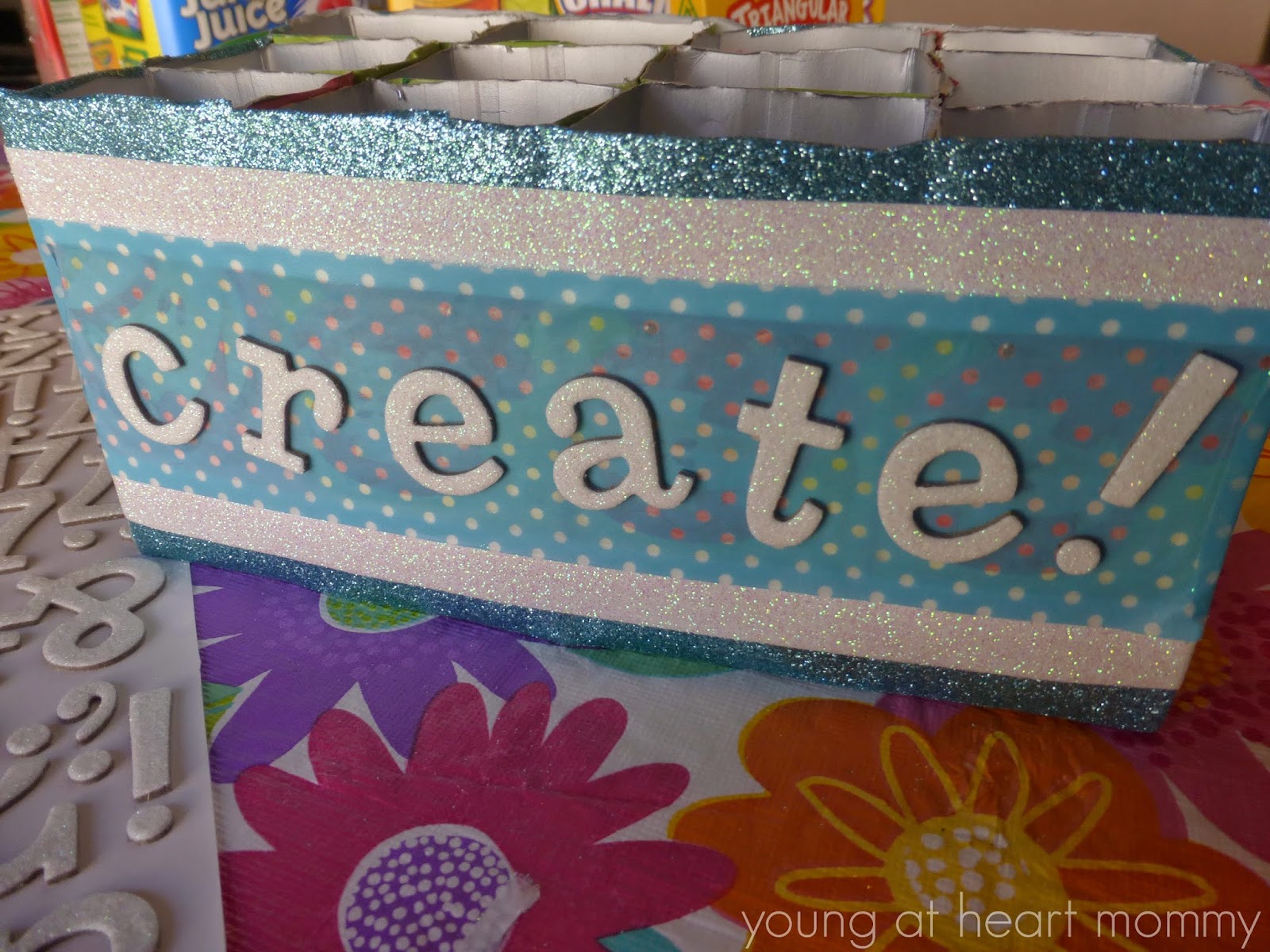 The individual compartments make organizing crayons, markers, paint, and pencils much easier. Before the caddy I must have stepped on at least a dozen of these a day. All of her art utensils are now easily accessible and there is no more yelping in pain when I walk into her room at night!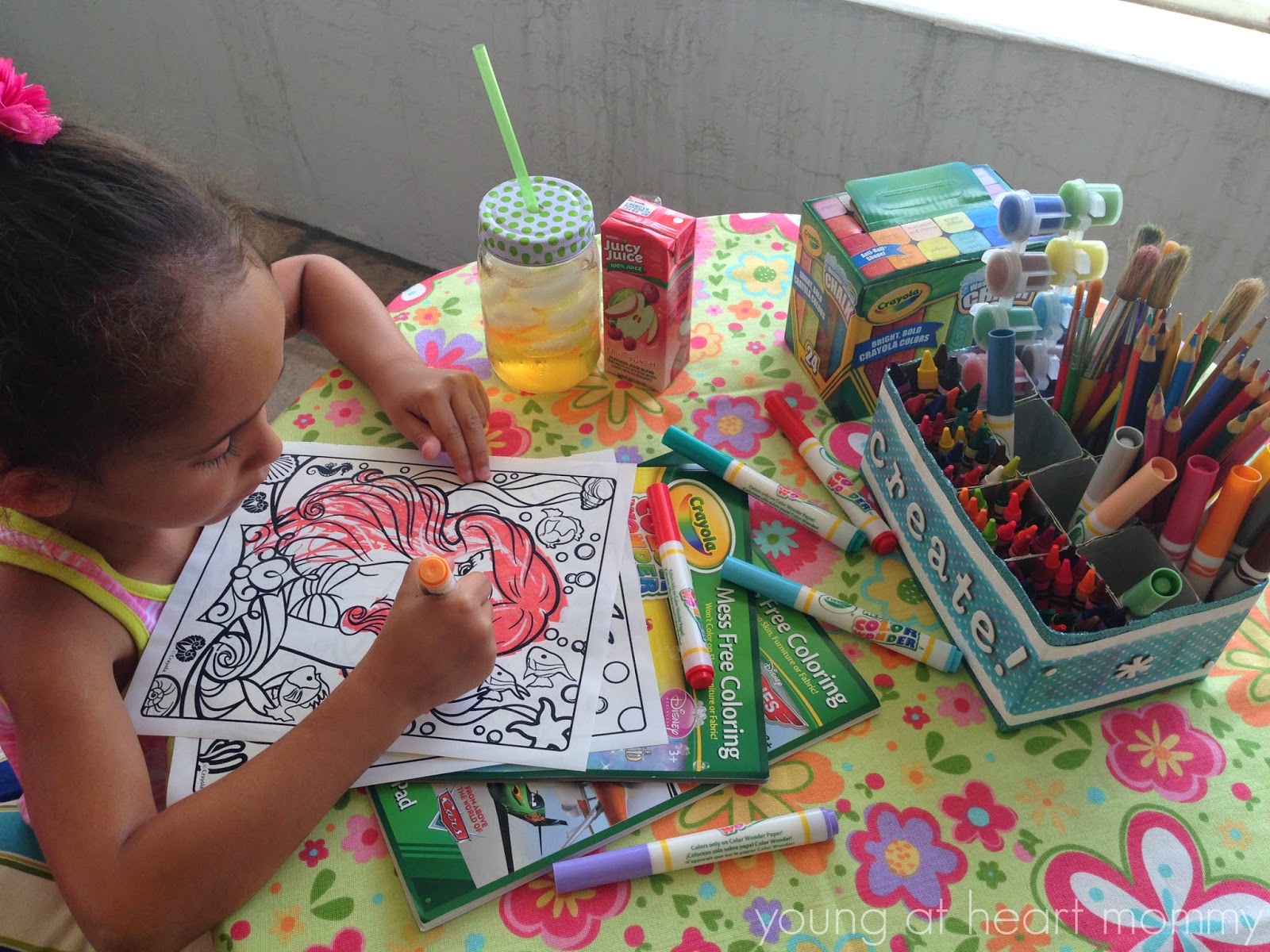 My daughter has become quite the little Picasso over the years. With her up-cycled juice box caddy she can get ready for Summer time play dates with friends and tap into her artistic side.
Of course, every young artist needs a refreshment break after a hard day at work!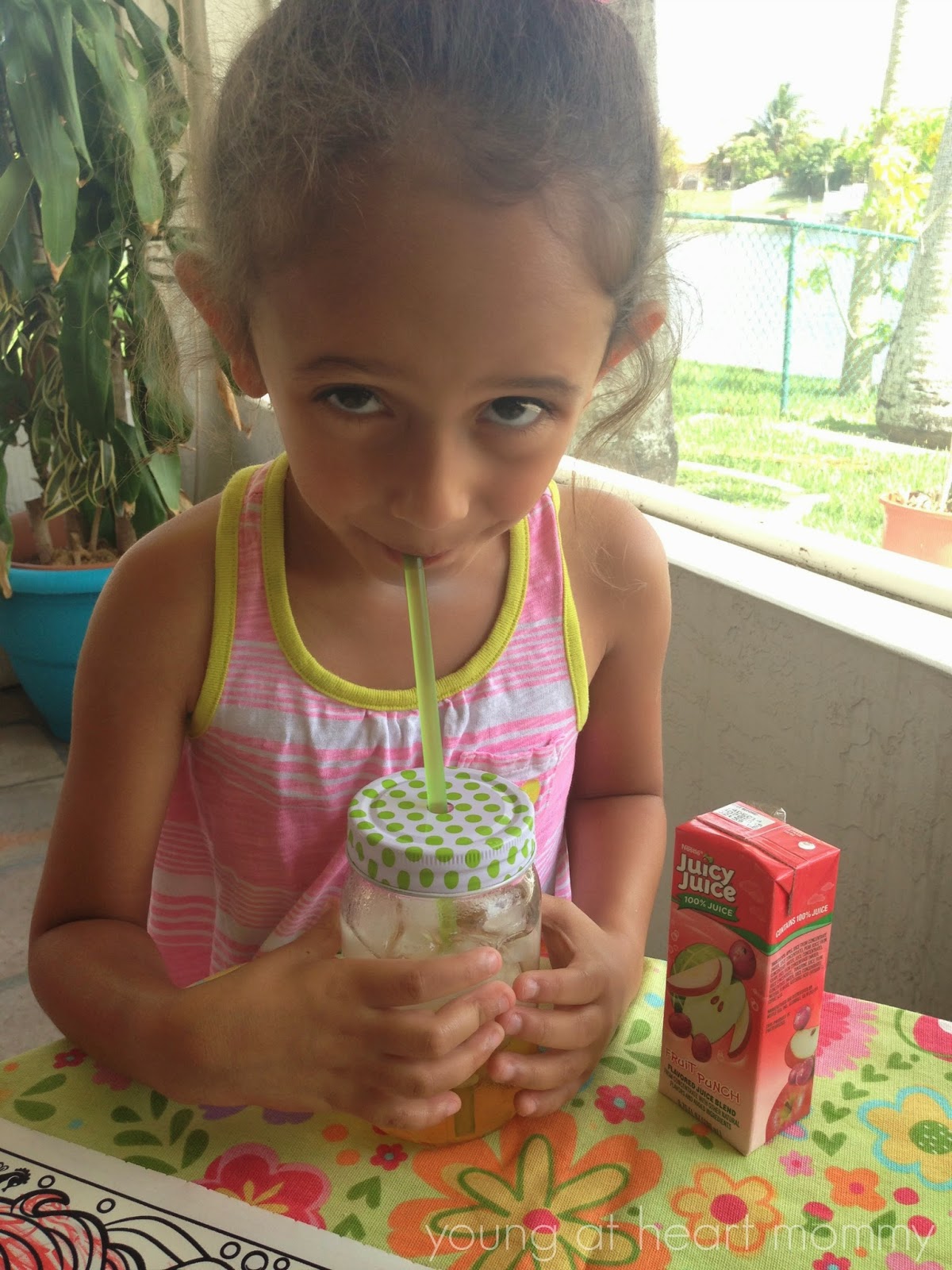 What's your favorite way to enjoy Juice Juice?