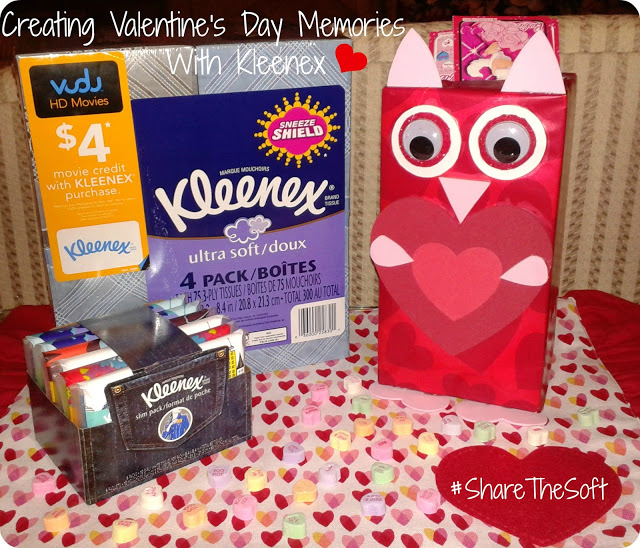 Through the years the Kleenex® brand has become a dependable part of my family. It is always there to wipe away tears, clean messy faces, and soothe runny noses. It also doesn't ask any questions! I grew up having a box in every single room of our home, and today not much has changed. I have very fond memories of Kleenex®. Although no one enjoys being sick, this is when I would spend the most time with my trusty box of boogie wipers. Whenever I was feeling under the weather my mom would come home with soup, a tub of ice cream, and a nice big box of tissues to call my very own. I was set and for some reason I felt better plopped on the couch with my Kleenex® right next to me. Today I am passing on the admiration to my daughter, who seems to be sick a lot more often than I would like. With a stock pile in each bedroom and bathroom, there are never any unattended sniffles in this house.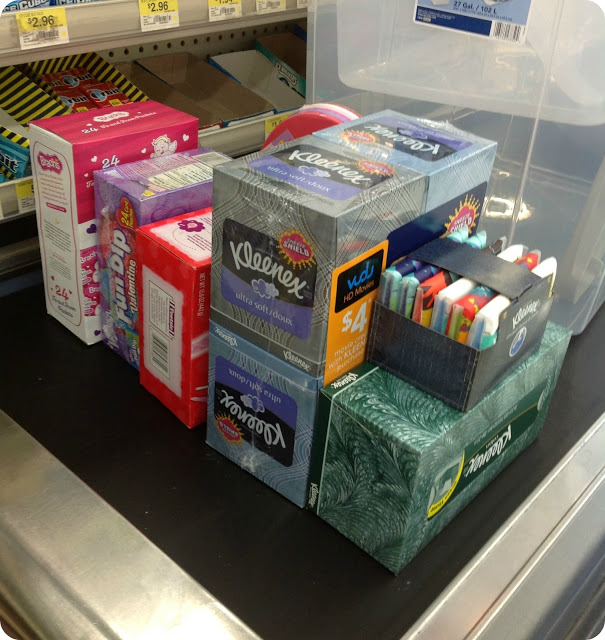 As a result of Toodie going to school regularly I notice that she comes down with a bad cold at least a few times a month. In the past year we have gone through our Kleenex® supply quicker than expected. With it running low we decided to take a trip to Walmart and replenish. When we arrived there was an organized display with different sizes and types of packages to choose from. I picked up a few boxes of the popular Ultra Soft and a convenient To-Go Pack to keep in the car. Now it was time to get home and get crafting. Since Valentine's Day is a few weeks away I thought it would be fun to make a homemade treat box to hold cards and goodies.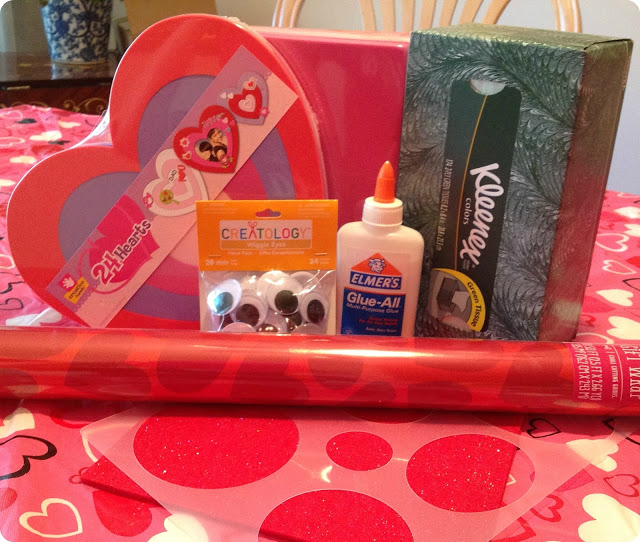 Here is a list of the supplies you will need:


Empty box of Kleenex® tissues

Valentine's Day themed wrapping paper

Large

googly

eyes

Foam shaped heart cut outs

Rectangle foam sheets

Elmer's glue

Red sparkle felt

Glue gun

Shape stencil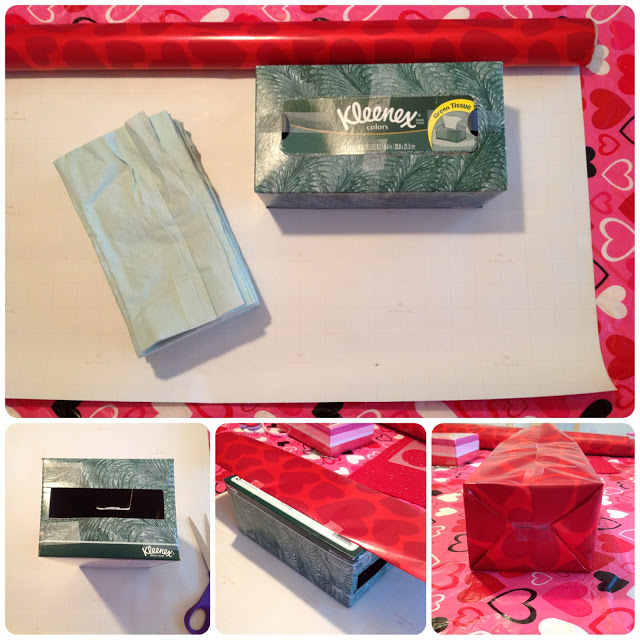 To begin

take

your rectangle box of Kleenex®

tissues, preferably Ultra Soft. Remove the tissues and put them in a safe place. After all, you don't want to let them go to waste! I placed ours in the bathroom where they are used on a daily basis. Once the box is empty, re-seal the pull away tag by taping it back into place. Using scissors you

will

cut a generous sized slit on the upper end of the box. Make sure the hole is wide enough to fit Valentine cards and treats. If it is too small you may have a hard time getting them back out. Wrap the box in your festive paper and leave the open end for last. This part may seem tricky. Trim the excess paper around the edges of the opening and tuck any remaining pieces into the box. Use tape to secure the paper insi

de.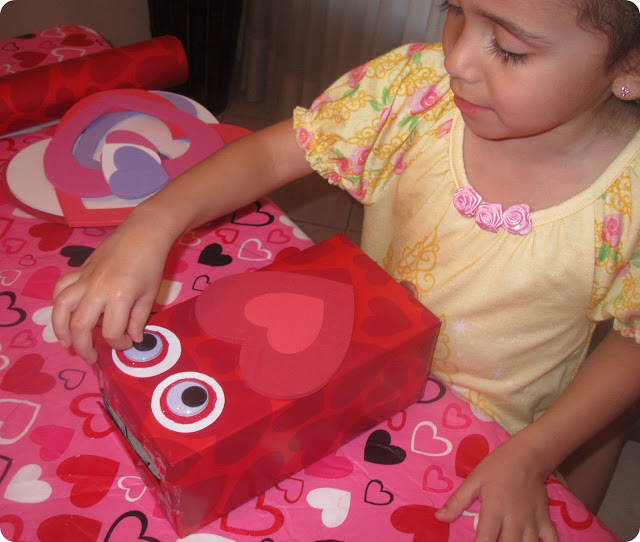 In the center of the owl glue a medium sized foam heart. For the eyes I traced two circles on white

card stock

. To add depth and texture I used the glittery felt to make a smaller circle for the center. Once these are glued together place the googly eye on top. Now your

little friend

should be coming to life. The remaining parts of the owl were made from a single sheet of light pink foam. I used the smaller heart pieces to trace the feet and free handed the wings, nose, and ears. If you are working on this craft with a child I suggest stepping in to attatch the parts. Using a glue gun will keep them secure and sturdy. Since they are thicker than paper the Elmer's glue may not

hold the weight.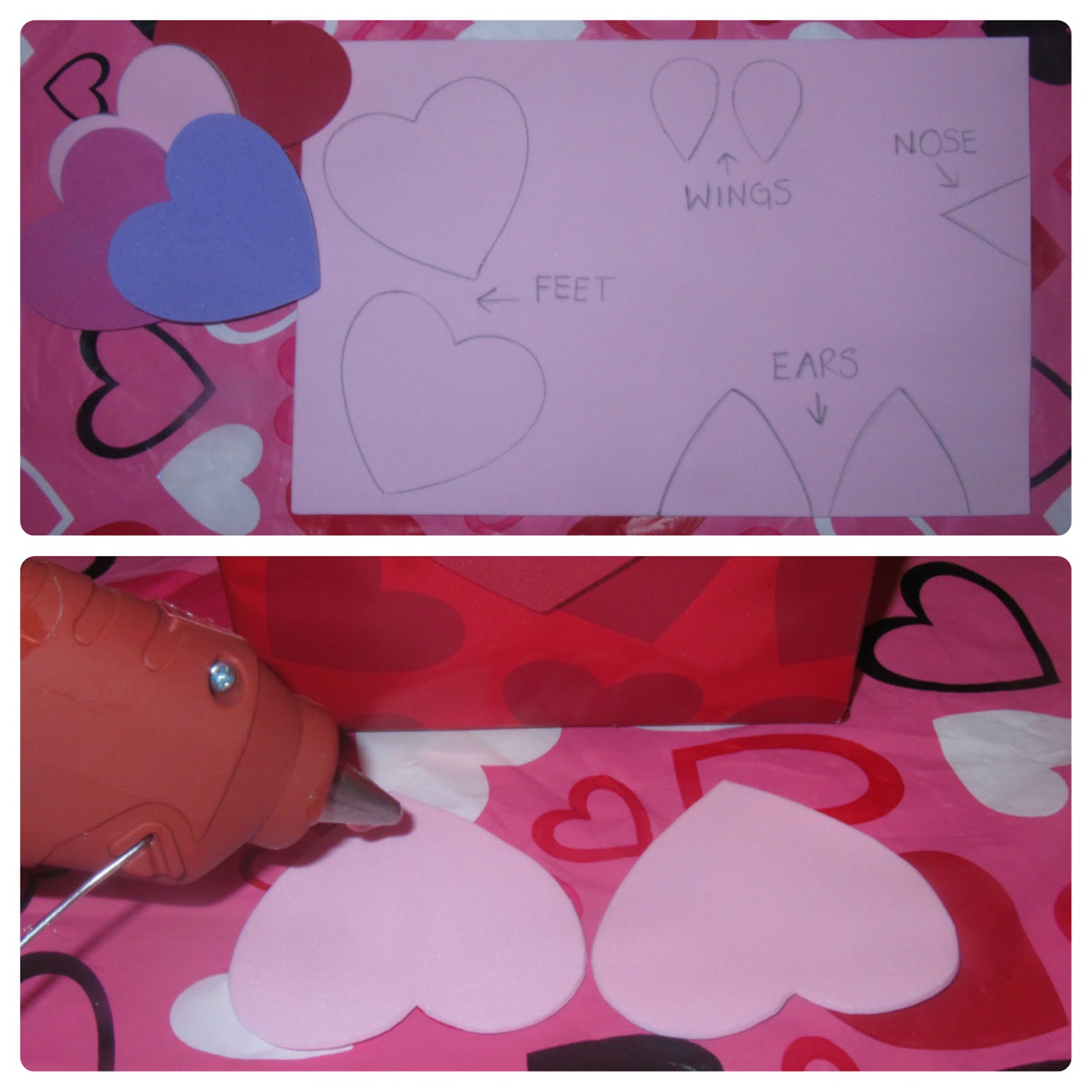 Your Owl Valentine Box can be used to hold cards, candy, or loves notes. You can even place the original tissues back into the top of the box and use it as a tissue holder for the month of February. Until Valentine's Day gets closer we are using ours as a decoration! Empty Kleenex® tissue boxes are great for crafting and creating.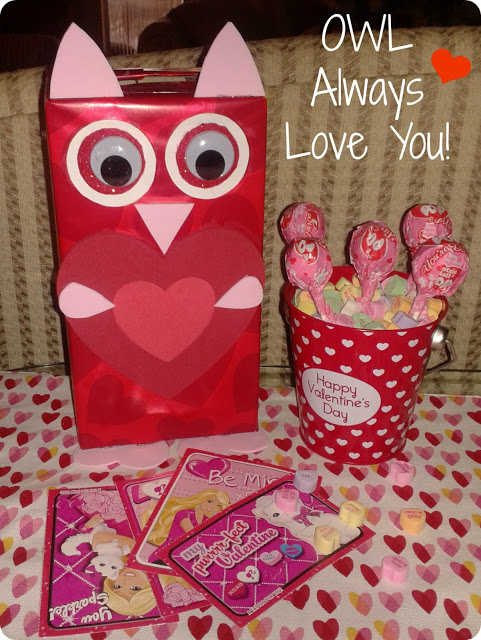 Attached to the 4 pack bundle of Ultra Soft Kleenex® was a peel away coupon which would allow us to redeem a FREE streaming movie on Vudu.com. Once the coupon was removed, a unique 16 digit code was revealed. By visiting www.walmart.com/kleenex I was able to create a Vudu account and browse through the movie selection. Compared to other video streaming websites, there were many choices and new releases to choose from. It was very easy to navigate through and there were movies that everyone in the family could enjoy. In addition to the $4 credit, I also received 10 free movie rentals by signing up for the first time. The complimentary Vudu codes can be found on specially marked Ultra Soft and Lotion 4 packs.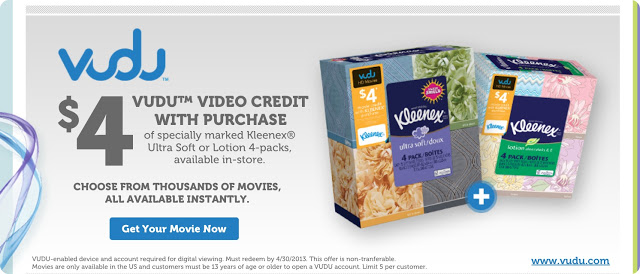 After looking through the many categories and genres, Toodie was stuck between Coraline and Frankenweenie. I can tell that I passed on my love of Tim Burton movies to her! She ended up going with Coraline and I proceeded to the rent the movie within seconds. As a 24 hour rental, you can continuously go back and check your Vudu account to see the remaining time left. If you have a child that is anything like mine, they may want to watch the movie two or three times! Having this reminder available is very helpful. Vudu is really starting to grow on me.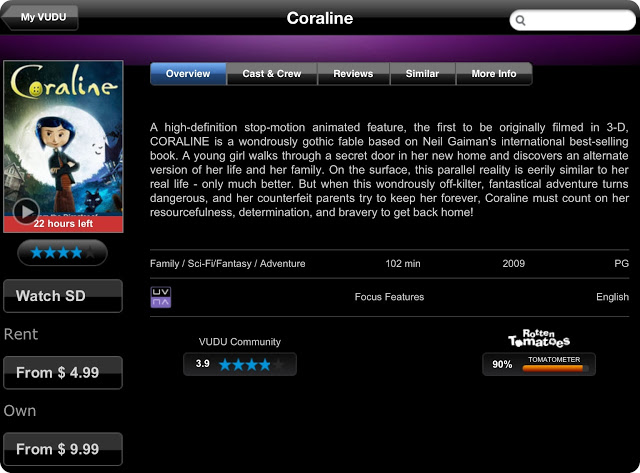 As if it wasn't already convenient enough, Vudu movies can be streamed directly to many different devices. These include your HDTV, Blu-ray, PS3, Xbox 360, Roku, PC, and even select tablets. I love watching movies on my IPad. It makes things so much easier! After creating out Valentine's Day #ShareTheSoft craft, there was no better way to relax than to watch a fun movie together. With all of her stuffed puppies tucked in and a full bed of comfy pillows, we snuggled up and enjoyed Coraline together. It's the moments like this that make me appreciate being a mom and thankful that Kleenex® helps to make them possible everyday! This Valentine's Day be sure to #ShareTheSoft and the love with your family too.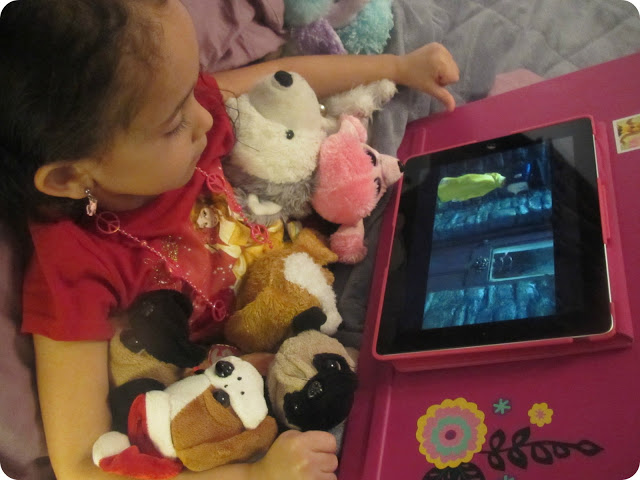 To get a closer look at my Walmart shopping trip and Vudu.com experience, stop by my Google+ album.

You can get more information on Kleenex® products by visiting the Walmart website. You can also interact with the brand and other fans by following along on Facebook and Twitter.

Disclosure: I am a member of the Collective Bias® Social Fabric® Community. This shop has been compensated as part of a social shopper insights study for Collective Bias® and Kleenex® Brand Tissues #CBias #SocialFabric