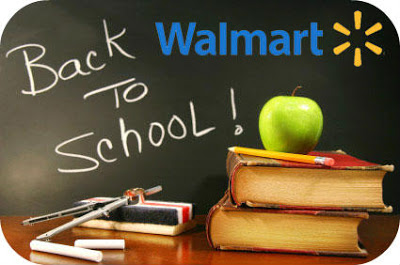 Another school year is only weeks away and that means it's time to get all of you back to school shopping started or if you are an early bird, finished up! While school supplies and finding the perfect bag pack is at the top of every parents list, they are not the only essential items needed to start the new year off right.
According to Walmart's "Class of 2012 Back-to-School Survey," moms identified back to school clothes, shoes and backpacks as their children's three most important purchases for the new school year. Walmart is also making it much easier to check these items off your list by providing a huge selection of back to school apparel from top brands including Faded Glory, Wangler, LEI, and even Hello Kitty. If your child's school requires uniforms they can be found here as well.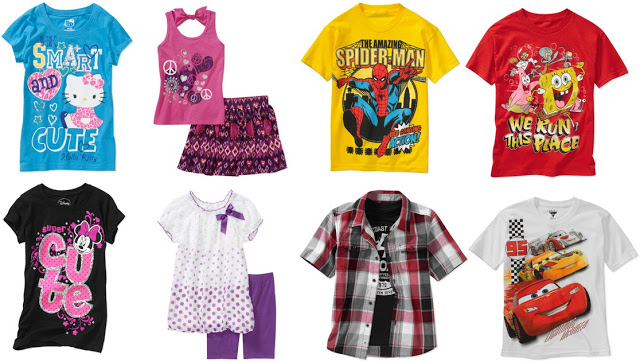 This year Walmart added a new
"Back to School Closet Creator

" feature on their website. This online tool allows you to mix and match outfits, browse selections, and create a wardrobe for your child within your budget. Back to school shopping can get pricey but at Walmart you can stretch your dollar to its full potential! From cute graphic t-shirts to sparkly shoes, you can get an idea of what outfits your child may like before hitting the store. I found the site to be very helpful and easy to navigate through selections. I like that I could mix and match pieces, ensuring I stayed within my budget. You can also browse closets created by other moms to get fresh ideas!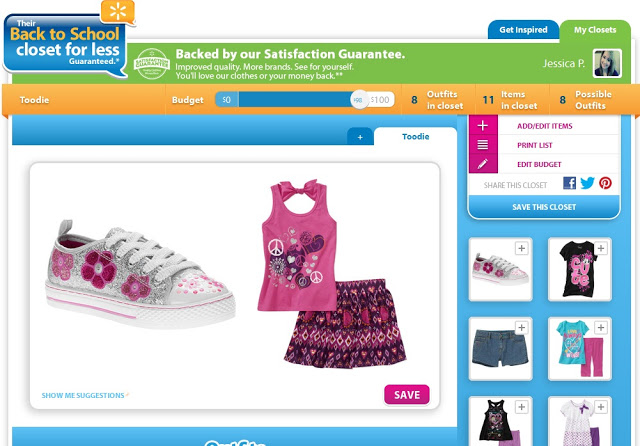 When it was time to get started on Toodie's back to school wardrobe, Walmart was my first stop. I was more than ready to take the challenge of creating five looks for $75 and actually ended up finding 6 instead! I can't say I was surprised because there were a lot of really great choices this year. Toodie even picked out a new pair of sneakers that are covered in sparkle and light up at the toes. Everything you need to complete your child's outfit can be found at Walmart, from the shoes to the accessories!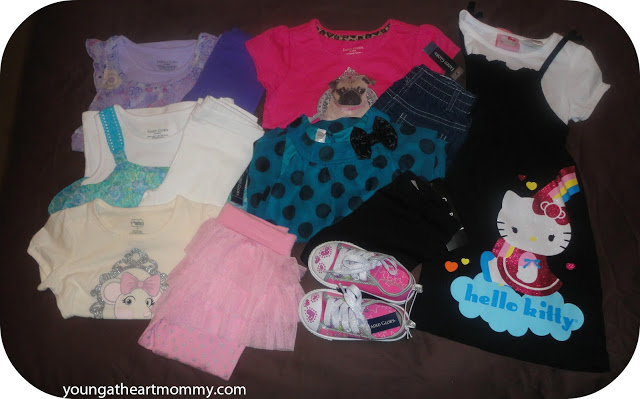 Here are the outfits I created for Toodie to wear to school Monday through Friday.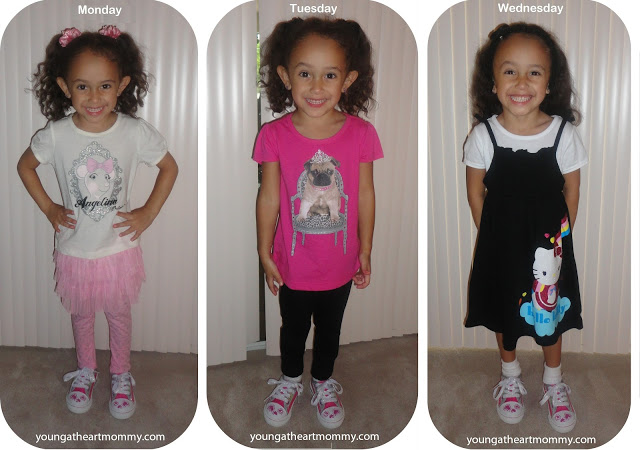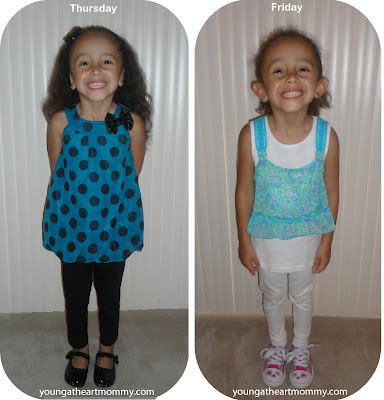 On top of their un-beatable everyday low prices, Walmart also has a great return policy. If for any reason you are unhappy with your purchase or need to exchange sizes, Walmart has you covered. Simply bring back your items within 90 days for a full refund.
Walmart's Satisfaction Guarantee strives to ensure that moms feel confident in their children's new back-to-school outfits.
Now here is the fun part! I challenge you to create your very own looks for less at Walmart. One of my lucky readers will win a $25 Walmart gift card to put towards a back to school wardrobe. Enter below!
Disclosure: I received a gift card to shop for back to school clothing at Walmart for my consideration and to share my honest opinion and experience. I am under no obligation to post a positive review on them. I will not be compensated for this review. As always, opinion are my own!