Craving kid-friendly meals that are healthier, affordable and easy to make? Join me and Walmart for the #greatlunchbox Twitter party this week! With school back in session, one of the many tasks of being a mom includes packing our kiddos a healthy filling lunch to keep them focused through the school day. Walmart challenged me to turn my daughter's lunchbox from "good" to "GREAT" and I came up with a few alternatives to the typical packed lunch. Check out my version of the Turkey Sandwhich and a couple of other fun healthy ideas to pack your children.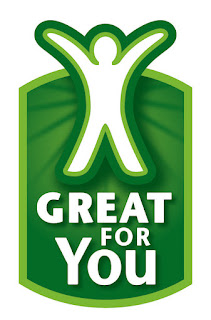 Sixty-one percent of moms resolve to get their families eating healthier this new school year. The Walmart Class of 2012 Back-to-School survey of 1,000 moms revealed that saving money and eating healthier topped moms' "new school year" resolutions. Moms' biggest challenge with getting their families to eat healthier during the school year is the cost of healthier foods. Many think that eating healthy tends to cost more BUT shopping at Walmart makes changing your eating habits affordable. This school year, Walmart is helping moms turn good lunch boxes into great lunch boxes by offering everyday low prices on a wide assortment of healthier items perfect for back-to-school lunches and snacks. Walmart's Great for You seal is a simple way to help Americans make healthier, nutritious and affordable food choices. Customers will see the Great for You seal on produce in stores now and on select healthier and affordable Great Value and Marketside food products starting this fall. Keep an eye out and be aware of what choices you are making when you pack your child's lunch this year!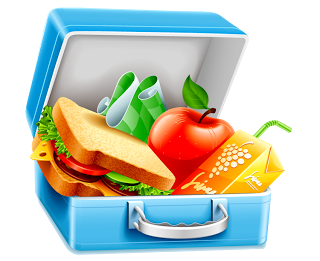 At a loss for what to put in your kids lunchbox? Join me and @Walmart for a #greatlunchbox Twitter chat at 8 PM EST this Wednesday, August 29th for tips, healthy recipes, and the chance to win Walmart GC's!
Make sure to follow @Walmart and your co-hosts @ToodiesMomma, @OnlyLaila, & @MommyMandy along with the
#greatlunchbox
hashtag to participate.
Disclosure: I am being compensated for this post and for participating as a co-host at the Walmart Twitter Party but as always, all opinions are my own.