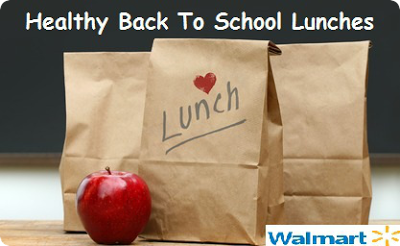 The clock is ticking! By this time you probably have all of your back to school shopping done, bag packs are packed, and lunchboxes are ready to be stuffed for the first day. If you take a peek in your kitchen, are all of the meals and snacks you purchased for your children the BEST choices? Children who eat nutritious meals tend to better in school and stay focused. This year try substituting sugary fattening foods with healthier options, also known as- BRAIN FOOD! When asked to create my own healthy lunches I started brainstorming immediately. Kids like variety and a small change to their lunch can make all the difference. All of the ingredients used can be found at Walmart and for an affordable price. Eating healthy does not always have to be expensive and it you don't have to give up an arm or le

g.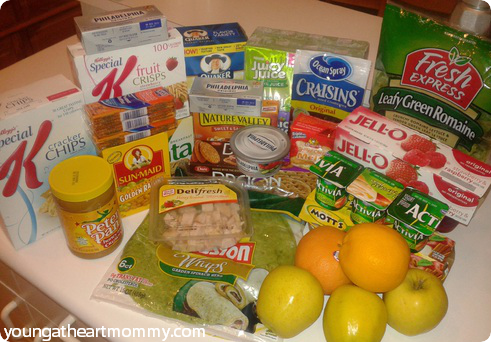 At Walmart you can get everything you need to make a great lunch for your children and even yourself. Variety combined with affordability makes Walmart my favorite place to shop through the school year. I have learned that buying fresh ingredients actually makes each meal stretch.
I was challenged to come up with a few of my own ideas to make the "typical" lunchbox healthier. Take a look at what I came up with!
Turn the everyday turkey sandwich into a healthy wrap packed with nutrients. I used the Mission Wraps in Garden Spinach Herb. These can be found in the produce or bakery section of your local Walmart. Instead of using white bread, these wraps have 0 grams of trans fat and no cholesterol. As an alternative to mayonnaise I used Kraft Philadelphia Herb & Garlic low fat cream cheese spread. Inside I added shredded lettuce, match stick carrots, sprinkled cheese, and Oscar Meyer Deli Fresh Oven Roasted Turkey Breast. For side items I replaced the usual cookies, chips, and sweet snacks with low fat options. These include Activia Peach yogurt, Sunmaid cranberries, fresh orange slices, and Rold Gold Honey Wheat Pretzel Twists. While I typically pack two juice boxes I decided to replace one with a bottle of water to reduce sugar intake.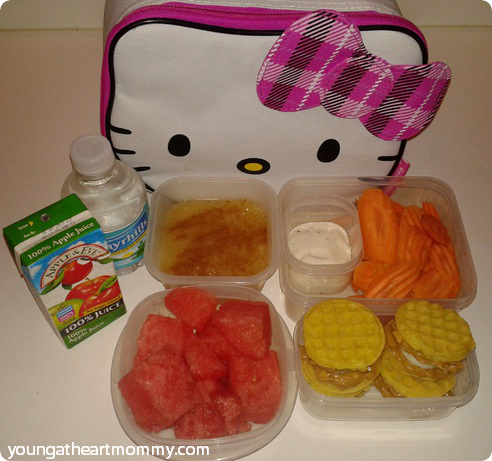 The next healthy alternative I came up with can be used for breakfast and lunch as well. Using mini Kellogg's Eggo Waffles I created tiny sandwiches filled with crunchy peanut butter and banana slices. This is a twist to the popular peanut butter and jelly. You can even add raisins around the rims. I also added carrot chips with low fat Ranch dressing. For the fruit servings, I packed watermelon and Mott's Cinnamon Apple Sauce. Like the first example, I paired Apple Juice with a bottle of water.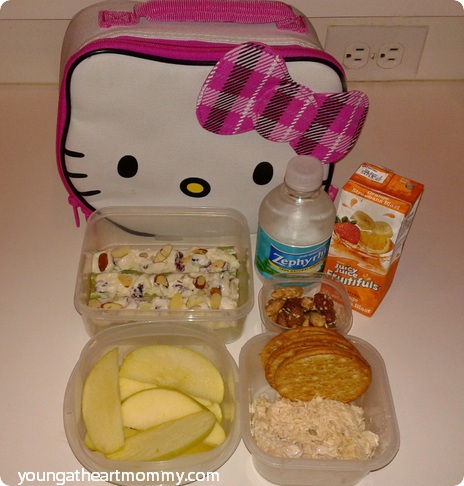 Last but not least, I made a change to "Ants On A Log" cutting out the peanut butter and replacing it with a Philadelphia cream cheese stuffing. The spread is made by combing cream cheese, honey, sliced almonds, and cranberries. I also made chicken salad with low fat mayo paired with multigrain crackers. Sliced apples and a mixture of candied nuts are on the side for a snack. Once again, a bottle of water and fruit juice.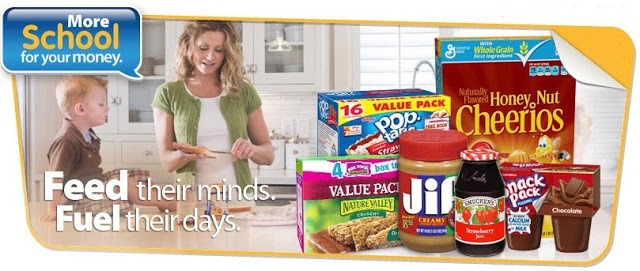 As parent's we can all make a change in our children's diet by providing them with healthier options this school year. Don't be scared to try something new. If you choose wisely you will see that eating healthy can actually be affordable. I am giving away a $25 Walmart gift card to one of my readers to help assist in buying nutritional components for your child's lunch! Enter below and good luck.
Disclosure: I received a gift card to shop for components to make healthy lunches at Walmart for my consideration and to share my honest opinion and experience. I am under no obligation to post a positive review on them. I will not be compensated for this review. As always, opinion are my own!