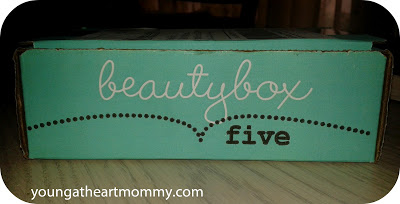 Beauty Box Five is a monthly beauty subscription service that provides members with 4 to 5 cosmetic samples each month to try. Each box is $12 a month, $30 quarterly, or you have the option of purchasing it for $100 to cover a full year. Some of the brands that Beauty Box Five works with are Weleda, Freemans, Blinc Cosmetics, and Tree Hut. Beauty Box Five also has a referral program in which you refer 5 friends to join and you will receive one month for free!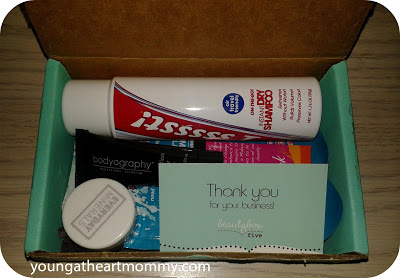 In my box I received 5 products to try:
Blush from Everyday Minerals ( Girl Friday )

Makeup primer from Bodyography

Makeup Geek Eyeshadow pan (Sensuous )

Dry Shampoo from Pssssst

2 Freeman anti-stress facial masks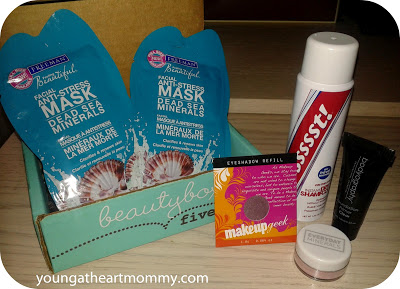 Out of all five products I have only used one previous to receiving my Beauty Box Five. I am a huge fan of the Freeman's facial masks but was happy to see that the other products we're new to me. It's always nice to try something you never have before.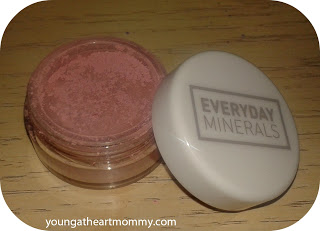 The Everyday Minerals Blush came in the color "Girl Friday" which is described to be a soft plum berry shade. This color is matte and won't leave your cheeks glittery. I hate when mineral blush makes my face look shiny. This is very subtle but a little goes a long way. If you apply to much you could overdo it very easily. ($6.99 for the mini size)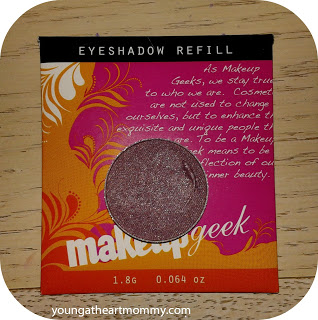 The Makeup Geek eyeshadow in Sensuous was the first sample I was eager to try. I have always loved deep plum eyeshadow colors and this looked to have a good amount of sparkle to it. The texture was soft and it was easy to blend. I wore it a few days to test its staying power and to my surprise I didn't have any issues with it creasing or disappearing during the day. Not really feeling the refill pan because I have no wear to stick it after I throw the packaging away. ($5.99)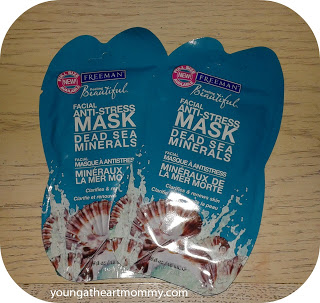 The Freeman's Anti Stress Mask is one of my favorite things to use when my skin goes completely crazy on me. I have the full size in my bathroom right now so I decided to save these packs for traveling or over night stays. It's made with natural ingredients and is very gentle on the skin. I've always found it to be helpful in calming down breakouts. ($1.99-$2.99)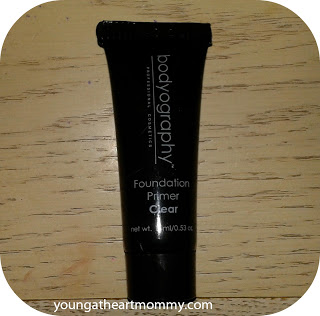 I really wanted to like the Bodyography primer but I am still on the fence about it. It goes on very smooth but I couldn't help but feel like it made my skin oily. I usually stick to oil-free foundation primers and the texture is a lot different. It did hold up during the day and it didn't make me break out, so that's a plus. I am going to keep using this and see if it grows on me. ( $30 for Full Size )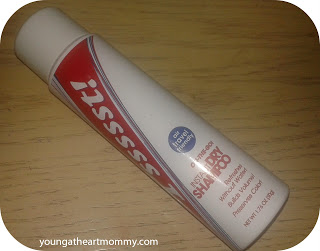 The Psssst Dry Shampoo was the last product that I tried. I have used my fair share of Dry Shampoos and this is by far the best smelling one. It also doesn't leave your hair feeling dry or chalky. You can't even tell that this is in your hair after spraying. While giving you body it also gives you a freshened up look. The 1.76 oz bottle is also air travel friendly! ($3.99)

With Beauty Box Five being $12 a month I wanted to calculate the retail value of each sample received. It does appear that you would get your moneys worth with the products provided but in some cases it could be a hit or miss. Most of the products I did like with the exception of being iffy about one. But then again you have to remember this is a subscription program and the point is to try new things and see what you like or dislike. I am going to keep up with Beauty Box Five because I think they do have potential. I hope that in the future they add more well known brands to their beauty boxes like other competing companies.
Disclosure: I received this products reviewed from Beauty Box Five for my consideration and to share my honest opinion and experience. I am under no obligation to post a positive review on them. I will not be compensated for this review. As always, opinion are my own!