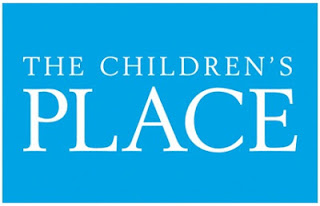 This week I was given the opportunity to visit one of my favorite clothing stores with the hottest trends for kids! With affordable prices and an adorable selection, The Children's Place has everything you need to create the perfect outfit for your kiddo.
This season they offer
fashions for the hol
ida
ys as well a
s
Spring which is not too far ahead
. As
a mom to a litt
le girl,
it's so much fun shopping for new additions to her wardrobe. The hardest part for me is
restraining myself from
purchasing just about everything in their store. The pink denim jacket below was too cute in person, especially with a touch of lime green underneath! I couldn't get over how "trendy" the clothes were. But then again I swear I say that every time I go to one of these s

hopping events.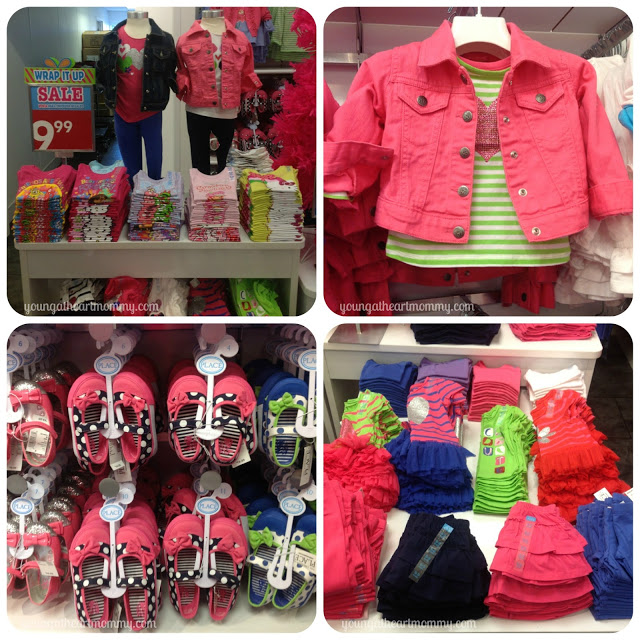 This shopping trip
I fou
nd myself
gravi
tating towards the
b
right colors, sparkle graphics, and layered tops within the Spring collection. The holiday line was also full of glitz and glam. I noticed a lot of chic pieces including sequined skirts, jeweled headbands, and fluffy tutus

.

There was no question that this year the designers were focused on sparkle, sparkle, and more sparkle! In addition to glitter and shine, animal print is also very hot this season. Whether paired with black leggings or denim, it is sure to make a fash

ion statement.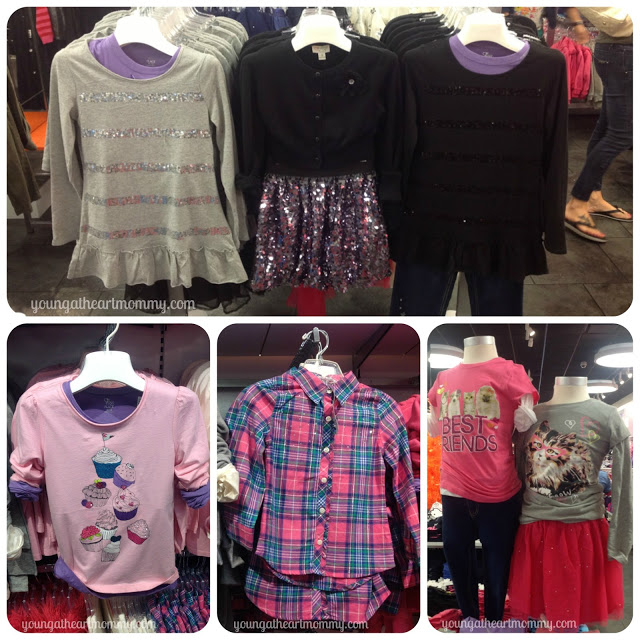 New graphic t's, fleece, hoodies, and plaid shirts with a touch of sparkle were also showcased in the little girl's section. I a

m

always overwhelmed with the choices in the toddler area but when Toodie can fit a few sizes up I may be in trouble. I don't ever remember having

such such fun styles when I was her age.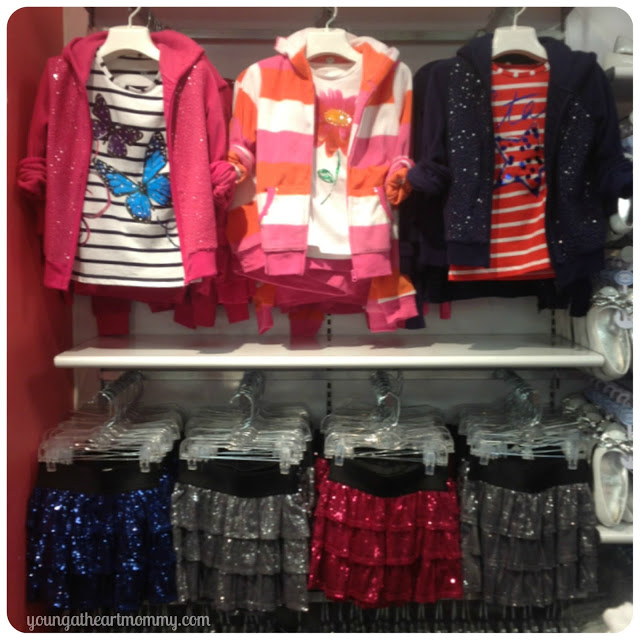 In the section for the little guys, graphic t's and hoodies were layered together for a more casual outfit. There were also dressy novel

ty

sweaters paired with coordinated long sleeve woven plaid shirts. Everything can be mixed and matched to create different looks for a variety of

occasions

. That's another great things about The Children's Place- you can create a bunch of different outfits with

just a

few

essentials.
"For boys, we have great Sherpa hoodies, microfleece and denim. We offer these amazing, versatile outerwear pieces, like our 3–in–1 jacket — you can wear the inner and outer parts together or individually."
– The Children's Place Lead Designer, Michael Giannelli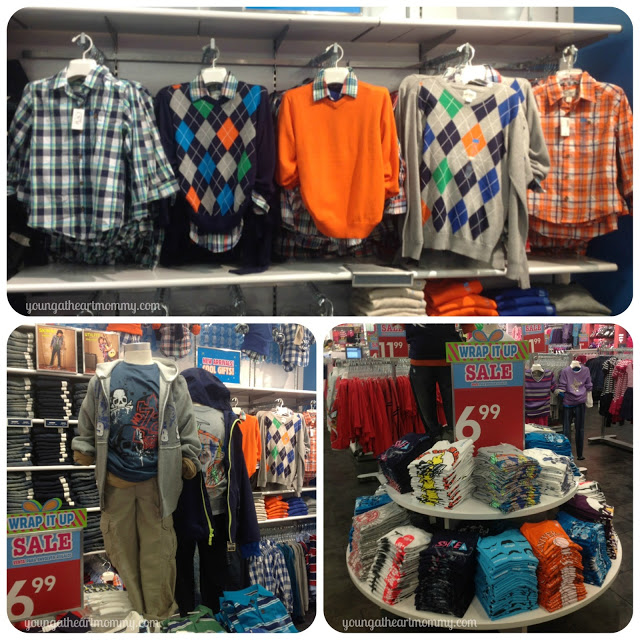 Below are a few of my favorite outfits that I purchased for Toodie. Given an $100 budget I was able to take home six shirts, a cute buttoned cardigan, jeggings, leggings, a patterned skirt, two pairs of socks, AND three headbands! On top of all that loot, I was given a cute plush penguin because I spent over $60. As always, I was amazed how far $100 stretched. Surprised? Not at all! The Children's Place has low prices, continuous sales, and coupons that stack on top of each other to make shopping on a budget easy. I couldn't imagine doing my holiday shopping anywhere else. To be honest, I wish they had some of these fashions in mommy's size!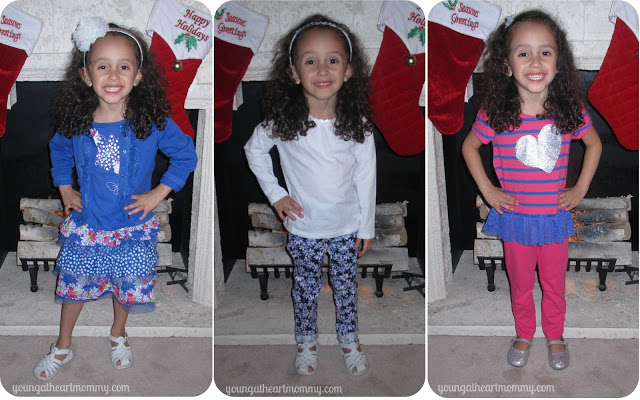 Do you love The Children's Place as much as I do? Hopefully the answer is YES! By entering below

you could win a $25 GC to do some shopping of your own

.

All entries will be verified. Good luck!
Disclosure: I received a gift card from The Children's Place to shop their seasonal collection and provide a giveaway for my readers. I will not be compensated for this review or sharing my experience. As always, opinion are my own!